This 3-year programme supports our Platforming Finsbury Park initiative. Between 2019-2021 we will produce exhibitions and events that combine citizen science and citizen journalism by crowdsourcing the imagination of local park users and community groups to create new visions and models of stewardship for public, urban green space. By connecting these with international communities of artists, techies and thinkers we are co-curating labs, workshops, exhibitions and Summer Fairs as a way to grow a new breed of shared culture.
3 years and 3 themes
50+ Citizen Sci-Fi events
1000s of local residents
Stories, movies, machines and more!
#CitSciFi – crowdsourcing creative and technological visions of our communities and public spaces, together.
Citizen Sci-Fi: Time Portals 2019
The Time Portals exhibition, held at Furtherfield Gallery (and across our online spaces), celebrates the 150th anniversary of the creation of Finsbury Park. As one of London's first 'People's Parks', designed to give everyone and anyone a space for free movement and thought, we regard it as the perfect location from which to create a mass investigation of radical pasts and futures, circling back to the start as we move forwards.

Each artwork in the exhibition therefore invites audience participation – either in its creation or in the development of a parallel 'people's' work – turning every idea into a portal to countless more imaginings of the past and future of urban green spaces and beyond.

Citizen Sci-Fi: Love Machines 2020
For this Olympic year we will consider the health and wellbeing of humans and machines.

Citizen Sci-Fi: Land Oracles 2021
For this year of predicted peak heat rises we will consider how machines can work with nature.
Editors present: Yiannis Colakides, Marc Garrett, Inte Gloerich
About The Book
State Machines: Reflections and Actions at the Edge of Digital Citizenship, Finance, and Art
Today, we live in a world where every time we turn on our smartphones, we are inextricably tied by data, laws and flowing bytes to different countries. A world in which personal expressions are framed and mediated by digital platforms, and where new kinds of currencies, financial exchange and even labor bypass corporations and governments. Simultaneously, the same technologies increase governmental powers of surveillance, allow corporations to extract ever more complex working arrangements and do little to slow the construction of actual walls along actual borders. On the one hand, the agency of individuals and groups is starting to approach that of nation states; on the other, our mobility and hard-won rights are under threat. What tools do we need to understand this world, and how can art assist in envisioning and enacting other possible futures?
This publication investigates the new relationships between states, citizens and the stateless made possible by emerging technologies. It is the result of a two-year EU-funded collaboration between Aksioma (SI), Drugo More (HR), Furtherfield (UK), Institute of Network Cultures (NL), NeMe (CY), and a diverse range of artists, curators, theorists and audiences. State Machines insists on the need for new forms of expression and new artistic practices to address the most urgent questions of our time, and seeks to educate and empower the digital subjects of today to become active, engaged, and effective digital citizens of tomorrow.
Contributors
James Bridle, Max Dovey, Marc Garrett, Valeria Graziano, Max Haiven, Lynn Hershman Leeson, Francis Hunger, Helen Kaplinsky, Marcell Mars, Tomislav Medak, Rob Myers, Emily van der Nagel, Rachel O'Dwyer, Lídia Pereira, Rebecca L. Stein, Cassie Thornton, Paul Vanouse, Patricia de Vries, Krystian Woznicki.
Join editors Yiannis Colakides, Marc Garrett, Inte Gloerich, contributors Max Dovey and Helen Kaplinsky, and respondent Ruth Catlow on Tue 23 Apr from 18.00-20.30 for short presentations with plenty for time for discussion.
This event is hosted at Furtherfield Commons in Finsbury Park*
*Please note this is a separate building to our Gallery and is at the Finsbury Park station entrance to the Park.
Join us in Edinburgh at the first DAOWO 'Blockchain & Art Knowledge Sharing Summit' of 2019
DAOWO (Distributed Autonomous Organisations With Others) Summit UK facilitates cross-sector engagement with leading researchers and key artworld actors to discuss the current state of play and opportunities available for working with blockchain technologies in the arts. Whilst bitcoin continues to be the overarching manifestation of blockchain technology in the public eye, artists and designers have been using the technology to explore new representations of social and cultural economies, and to redesign the art world as we see it today.
This summit will focus on potential impacts, technical affordances and opportunities for developing new blockchain technologies for fairer, more dynamic and connected cultural ecologies and economies.
Programme
1.00 Registration
1.30 Welcome and Scene Setting
'State of the Arts: Blockchain's Impact in 2019 and Beyond' Presentation by Ruth Catlow and Ben Vickers offering a comprehensive overview of developments from critical artistic practices and emergent blockchain business models in the arts. DAOWO Arts and Blockchain pdf download (Catlow & Vickers 2019). Followed by a discussion hosted by Clive Gillman
2.15 Coffee
2.30 'Make / Do / Block' Panel Discussion with 5 creative practitioners whose work allows us to experience the otherwise abstract technology of blockchain.
Although the term 'blockchain' has trickled downstream into the public domain, the principles behind the technology remain mysterious to many. Embodied within physical assemblages or social interventions that mine, hash and seal the evidence of human practices, creatives have provided important 'coordinates' in the form of artworks that help us to unpick the implications of the technology and the extent to which it re-configures power structures.
Hosted by Prof Chris Speed and Mark Daniels with panellists:
Pip Thornton – The Value of Words in an Age of Linguistic Capitalism
Bettina Nissen & Ailie Rutherford – Designing feminist cryptocurrency for Govanhill
Evan Morgan – GeoPact
Jonathan Rankin – OxChain, Pizza Block
Larissa Pschetz – Karma Kettles

4.00 Coffee
4.15 Conversation
What Value Does The Blockchain Bring To Collecting Art? | Ruth Catlow in conversation with Marianne Magnin, Arteïa UK Managing Director.
4.45 Wrap up, takeaways and final discussion | Ben Vickers to lead into drinks
5.00 – 6.00 Drinks
Contributors include:
Ruth Catlow, Furtherfield and DECAL
Mark Daniels, New Media Scotland
Clive Gillman, Creative Scotland
Marianne Magnin, Arteïa
Prof Chris Speed, Design Informatics, University of Edinburgh
Ben Vickers, Serpentine Galleries
Through two UK summits, the DAOWO programme is forging a transnational network of arts and blockchain cooperation between cross-sector stakeholders, ensuring new ecologies for the arts can emerge and thrive.
DAOWO Summit UK is a DECAL initiative – co-produced by Furtherfield and Serpentine Galleries in collaboration with the Goethe-Institut London. This event is realised in partnership with the Department of Design Informatics at the University of Edinburgh and New Media Scotland.

OxChain is a major EPSRC research project which explores how Blockchain technologies can be used to reshape value in the context of international development and the work of Oxfam, involving the Universities of Edinburgh, Northumbria and Lancaster.
Our times are characterized by the accelerating collapse and redrawing of multiple borders: between nation states, personal identities, and the responsibilities we have for each other. Also between the old distinctions, work and pleasure.
Some leaders as part of the new world order, tell us through their political actions and their fashion accessories, that they "Just Don't Care". This "political art-form"1 of not caring permits an insidious spread of hatred online and on the ground. In recent times, the digital condition has lent it's networks and platforms to this poisonous, rhetorical hyperbole, turning against immigrants, and others who do not fit into the framework of a western world, oligarch orientated vision. Mass extraction and manipulation of social data has facilitated the circulation of fake news and the production of fear, anxiety and uncertainty. Together these fuel the machine of structural violence adding to the already challenging conditions created by Austerity policies, growing debt and poverty.
In the face of these outlandish difficulties our digital tools and networks – taken up with a spirit of cultural comradeship. More inspiring narratives are emerging from across disciplines and backgrounds, to experiment with new solidarity-generating approaches that critique and build platforms, infrastructures and networks, offering new possibilities for reassessing and re-forming citizenship and rights.
The exhibition and labs for Playbour – Work, Pleasure, Survival, have created new contexts for collaboration. Artists (from the local area and internationally), game designers and architects, come together with researchers from psychology and neuroscience addressing the data driven gamification of life and everything.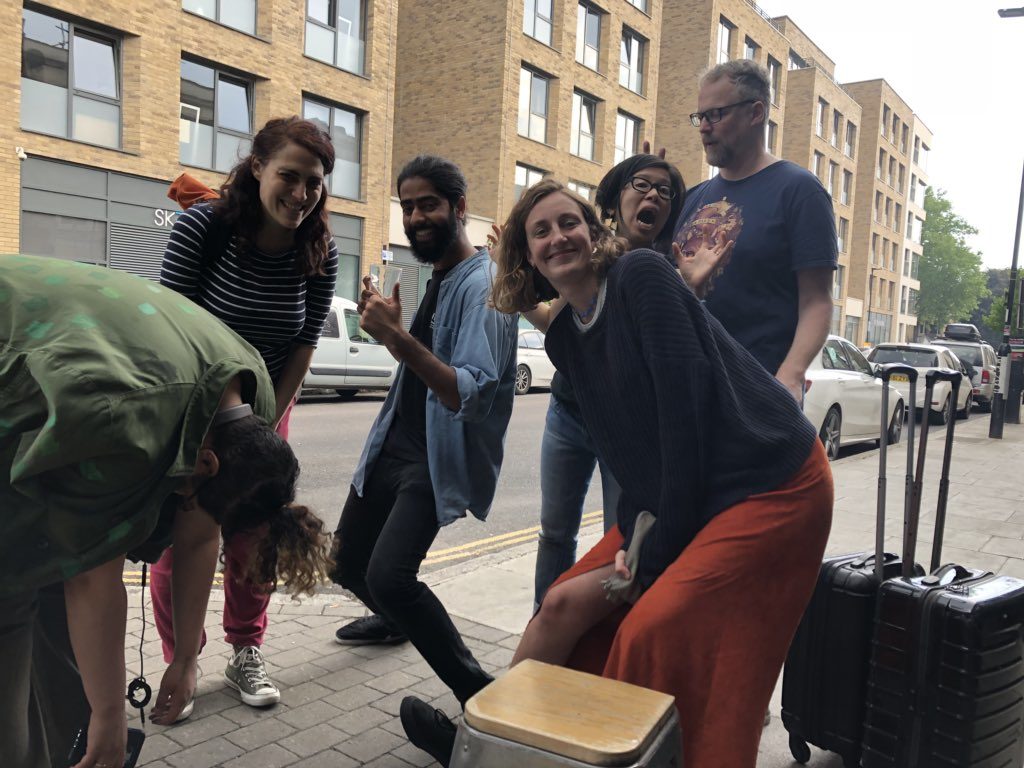 In her interview, the curator Dani Admiss discusses how they reassess the power relationships of the gallery, park users and the local authorities, asking who owns the cultural infrastructure and public amenities – and so create a polemic to open up questions of public value. The exhibition is open every weekend through 14 July to 19 August 2018.
The artists featured in Transnationalisms exhibition curated by James Bridle address the effect on our bodies, our environment, and our political practices of unstable borders.
"They register shifts in geography as disturbances in the blood and the electromagnetic spectrum. They draw new maps and propose new hybrid forms of expression and identity."2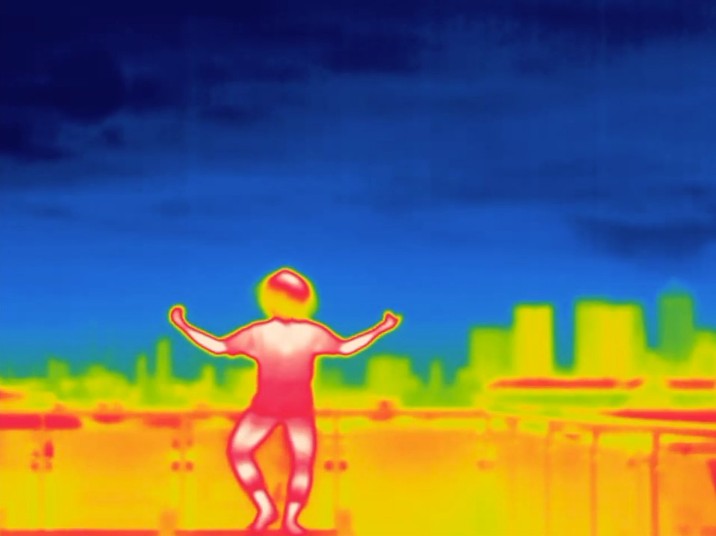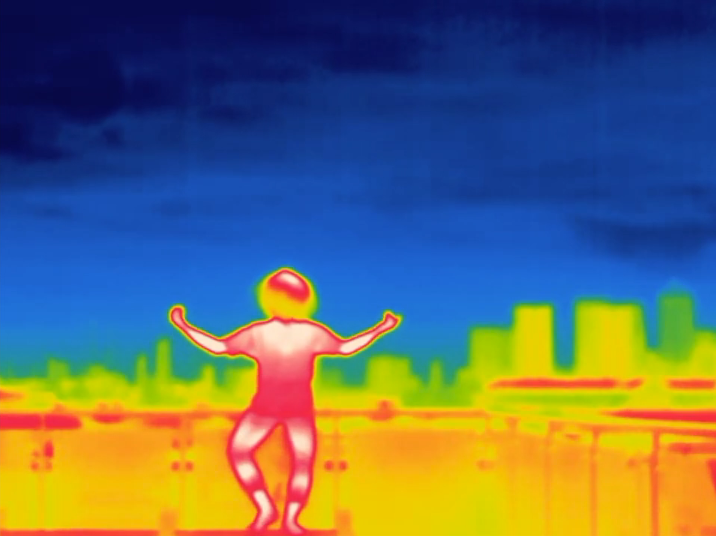 "Thiru Seelan, a Tamil refugee who arrived in the UK in 2010 following detention in Sri Lanka during which he was tortured for his political affiliations, dances on an East London rooftop. His movements are recorded by a heat sensitive camera more conventionally often used to monitor borders and crossing points, where bodies are identified through their thermal signature."3
The show opens at Furtherfield from September 14th to October 26th 2018, touring as part of State Machines the EU cooperation which investigates the new relationships between states, citizens and the stateless made possible by emerging technologies.
We have another interview with artist and activist Cassie Thornton, where we discuss her current project Hologram, which examines health in the age of financialization, and works to reveal the connection between the body and capitalism. Her interview focuses on a series of experiments that actively counter the effects of indebtedness through somatic – or body – work including her focus on the way in which institutions produce or take away from the health of the artists and workers they "support".
"In my work for the past decade, I have been developing practices that attempt to collectively discover what debt is and how it affects the imagination of all of us: the wealthy, the poor, the indebted, financial workers, babies, and anyone in-between." Thornton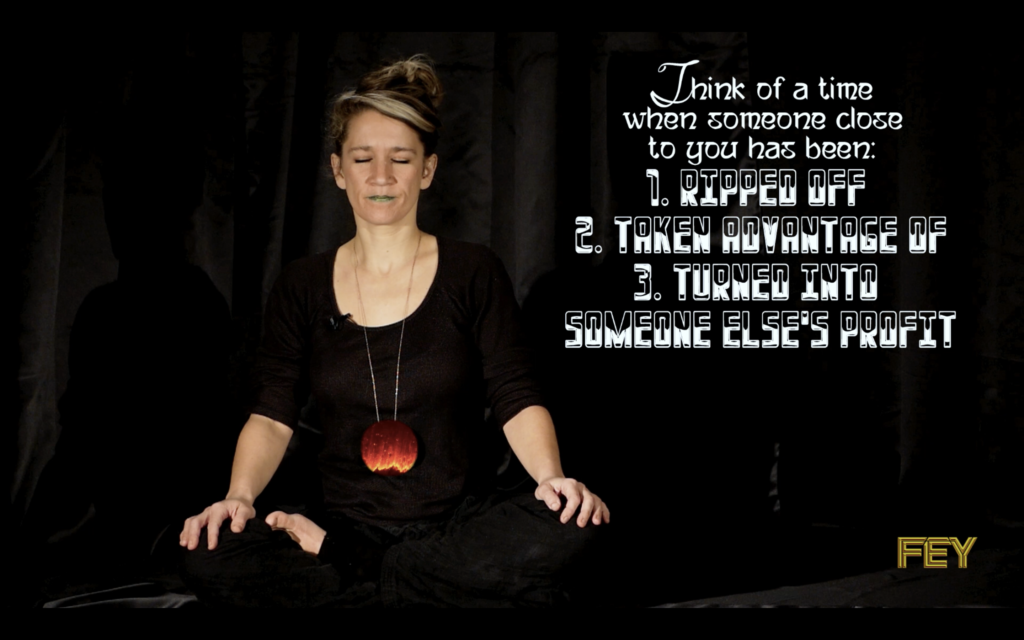 Finally I interview Tatiana Bazzichelli, artistic director and curator of the Disruption Network Lab, in Berlin, questions about art as Investigation of political misconducts and Wrongdoing. Since 2015, the Disruption Network Lab has cultivated a stage and a sanctuary for otherwise unheard and stigmatised voices to delve into and explore the urgent political realities of their existence at a time when the media establishment has no investment in truth telling for public interest.
"When the speakers are with us and open their minds to our topics, I feel that we are receiving a gift from them. I come from a tradition in which communities, networks and the sharing of experience were the most important values, the artwork by themselves." Bazzichelli.
The programme creates a conceptual and practical space in which whistleblowers, human right advocates, artists, hackers, journalists, lawyers and activists are able to present their experience, their research and their actions – with the objective of strengthening human rights and freedom of speech, as well as exposing the misconduct and wrongdoing of the powerful.
To conclude, all one needs to say is…
"Whether in the variety of human, backgrounds and perspectives, biodiversity or diversity of technologies, coding languages, devices, or technological cultures. Diversity is Proof of Life." Ruth Catlow, 2018.
DOWNLOAD PRESS RELEASE
DOWNLOAD GALLERY HANDOUT
SEE IMAGES FROM THE PRIVATE VIEW
In his first solo show in the UK, pioneering media artist Eduardo Kac puts poetry into space in entirely new ways and prompts us to ask "How do words work? What happens if we look at them upside down or inside out? What kind of poem could be made by an astronaut in outer space? What has poetry got to do with green bunnies?"
Kac explores how digital and other technologies provide poets with new possibilities of sound, light and movement. Even space flight offers the poet opportunities. Kac moves the poem off the page and into action. He explores the poetic possibilities of technologies ranging from digital videos and holograms to DNA manipulation and space flight, liberating poetry from the constraints of the printed page.
You can experience poems by Kac in the three rooms of Furtherfield Gallery as well as outside in the park. Follow the rabbit-shaped drawings on the paths in the park to see Poetry for Animals, Machines and Aliens in Furtherfield Gallery and installed in the field nearby.
Kac's most famous work is GFP Bunny (2000), in which a rabbit called Alba was created in a laboratory with a gene causing her to glow fluorescent green under blue light. The artist made The Alba Flag (2001), on the outside of the Gallery next to the entrance, to celebrate Alba. Kac's work with Alba prompted him to create a wordless language called lagoglyphs that give new expression to the bunny.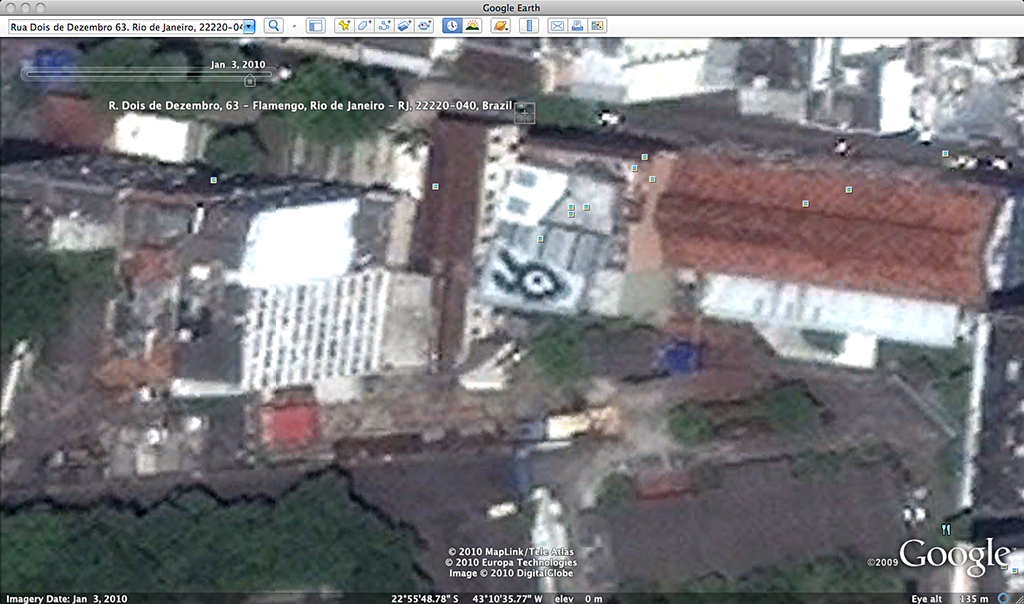 One of the highlights of the exhibition is Kac's Lagoogleglyph, a work made for viewing from space. Covering a field in Finsbury Park it is optimised by Kac for viewing through satellite imagery and visible in Google Earth. The Lagoogleglyph is part of a series which forms a globally distributed artwork visible only from space. Earlier Lagoogleglyphs were installed at Oi Futuro, Rio de Janeiro, Brazil (in 2009) and Es Baluard Museum of Modern and Contemporary Art, Palma de Mallorca, Spain (in 2015).
Also featured in the exhibition:
In Adhuc (1991), holography alters our behaviour as readers. You cannot read the poem left to right. You must dance a little in front of it. As you do this, letters and words shift, drift away and colours change.
Inner Telescope (2017), performed by the French astronaut Thomas Pesquet in the International Space Station, is poetry for zero gravity. The form has neither top nor bottom, front or back, left or right. Sometimes it looks like the French word MOI (me). At other times, it looks like a human figure with the umbilical cord cut. It is the first poem to be made in outer space.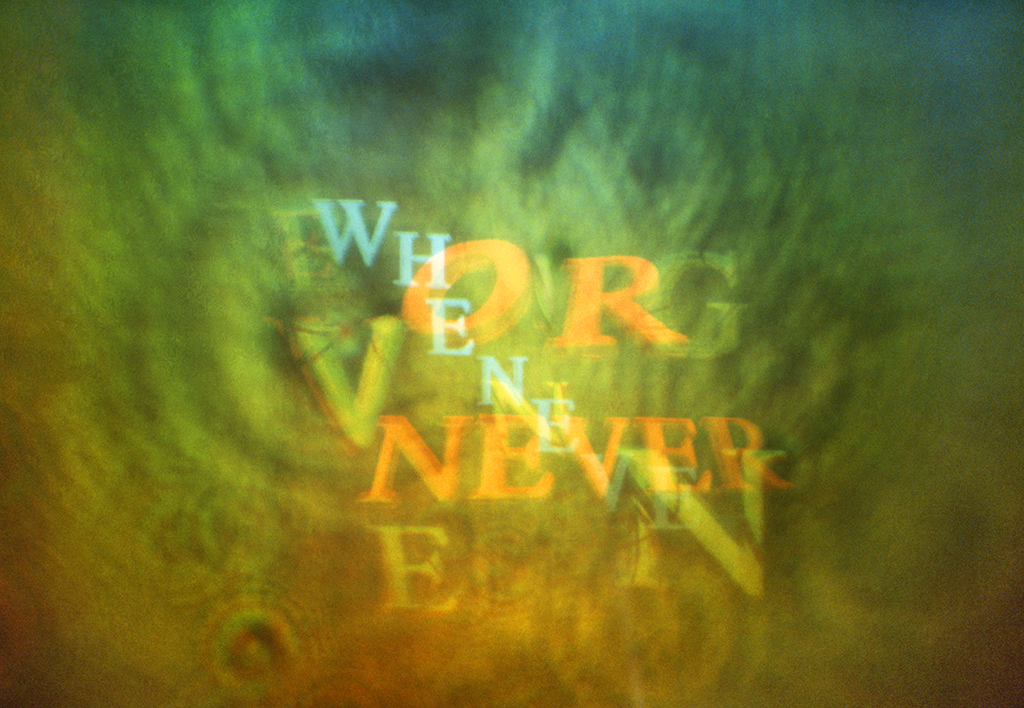 EVENTS AND DISCUSSIONS
Let's Fill this Park with Rabbits!
Free family Workshops
Sat 7 April, Sun 22 April & Mon 7 May, 11am – 4.30pm
Furtherfield Gallery
Families and groups of all ages are invited to join artist Michael Szpakowski to design their own giant rabbits and draw them on Finsbury Park by walking your own rabbit route using GPS software. Just turn up on the day to book a place for your group – workshop places will be offered on a first-come first-served basis on each day. Groups and families can also just turn up on each day to join in with the fun and walk some bunny routes in the park.
FREE
Arts and Humanities Research Council Digital Transformations Workshops
Inspired by and building on the Kac exhibition, these workshops will draw together themes and issues which have emerged from the AHRC thematic research programmes including Translating Cultures, Science in Culture, Care for the Future and Connected Communities.
More info
Digital Transformations and Community Engagement
18 April 2018, 10.30am – 4pm

Furtherfield Commons

How can we promote collaboration between communities and academic researchers? Do digital methods help create community engagement?
FREE | booking essential
Reconnecting Artistic Practice and Humanities Research

25 April 2018, 10.30am – 4pm
Furtherfield Commons
Can a renewed dialogue between humanities scholars and artistic practice provide innovative perspectives to confront current social and cultural challenges?
FREE | booking essential
Language and Diversity
8 May 2018, 10.30am – 4pm
Furtherfield Commons
Exploring the role of language and translation in promoting understanding and communication within, between, and across diverse cultures.
FREE | booking essential
Science in Culture
23 May 2018, 10.30am – 4pm
Furtherfield Commons
How can art engage with science and technology? And how can art explore the role of science in culture?
FREE | booking essential
Further Eduardo Kac exhibitions are being held in London during 2018 as part of the AHRC Digital Transformations theme. During June, the Horse Hospital, Colonnade, Bloomsbury, London WC1N 1JD, will host an exhibition called … and the Bunny Goes Pop!
This exhibition forms part of research undertaken by the Digital Transformations strategic theme of the Arts and Humanities Research Council. It has been curated by Professor Andrew Prescott of the University of Glasgow with assistance from Furtherfield team and Bronac Ferran, with advice and support from the artist.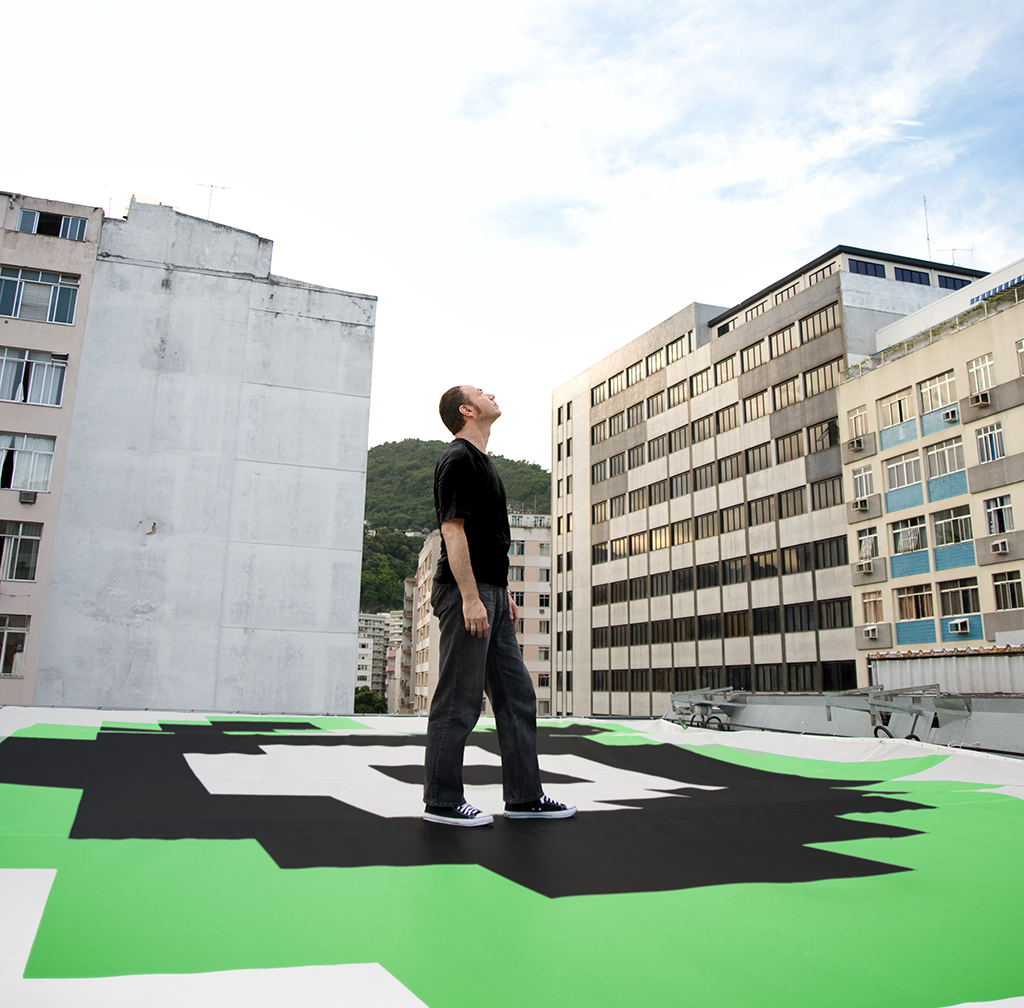 ABOUT THE ARTIST
Eduardo Kac has been a pioneer in exploring the use of new technologies to create innovative poetic experiences. Experimenting with a range of technologies since the 1980s including fax, photocopiers, LED screens, the French videotext service Minitel, holography, conductive ink, and a variety of digital and network technologies. Kac's distinctive body of work has been featured in exhibitions in New York, Paris, Rio de Janeiro, Madrid, Shanghai, Tokyo and many other venues. He has received the Golden Nica Award, the most prestigious award in the field of media arts and the highest prize awarded by Ars Electronica. This is his first solo exhibition in the United Kingdom.
ABOUT THE CURATOR
Andrew Prescott, Professor of Digital Humanities at the University of Glasgow and Theme Leader Fellow for the 'Digital Transformations' strategic theme of the Arts and Humanities Research Council.
ABOUT FURTHERFIELD
Furtherfield is an internationally renowned arts organisation specialising in labs, exhibitions and debate for increased, diverse participation with emerging technologies. At Furtherfield Gallery and Furtherfield Lab in London's Finsbury Park, we engage more people with digital creativity, reaching across barriers through unique collaborations with international networks of artists, researchers and partners. Through art Furtherfield seeks new imaginative responses as digital culture changes the world and the way we live.
Furtherfield Gallery
McKenzie Pavilion
Finsbury Park, London, N4 2NQ
Visiting Information
The word speculation is defined as 'the forming of a theory or conjecture without firm evidence'. The act of speculating was predominantly popularised with the rise of the stock market, however, recent environmental destruction and technological advancements have prompted a rich pool of speculation about the future of our planet, our species and our connection to other facets of life. Tomorrows: Urban Fictions for Possible Futures is such an exhibition, compromised of imaginative narratives speculating the future of our cities – how they will look, how they will function and the degree by which these cities will form new types of citizens directly operating within the network of that future city. In the context of the exhibition's content, fiction is transformed into mighty medium, utilised to share the ideas of thirty-two individual and group projects. These projects envision and share their anticipation for the future as a means of addressing socio-economic, environmental and other issues we face today with a goal to reassess of our presence on the planet.
Tomorrows was curated by Daphne Dragona and Panos Dragonas, and organised by the Onassis Cultural Centre in Athens – a city experiencing continual fluctuations since the end of World War II. The location itself, Diplarios School (a place of former learning and listening), stresses the aspect of sharing and the telling of important narratives determining the shaping of the future. The exhibition begins with a didactic, yet absolutely accessible approach to understanding the notion of developing a future city. As a starting point, the exhibition borrows and advances the ideas of Doxiadis' speculative plans of an Ecumenopolis from 1959-1974. More particularly, we must take into consideration the term 'ekistics' which was coined by Doxiadis in 1942 as derived from the ancient Greek noun οίκιστής, meaning a person who installs settlers in a place or creates a settlement.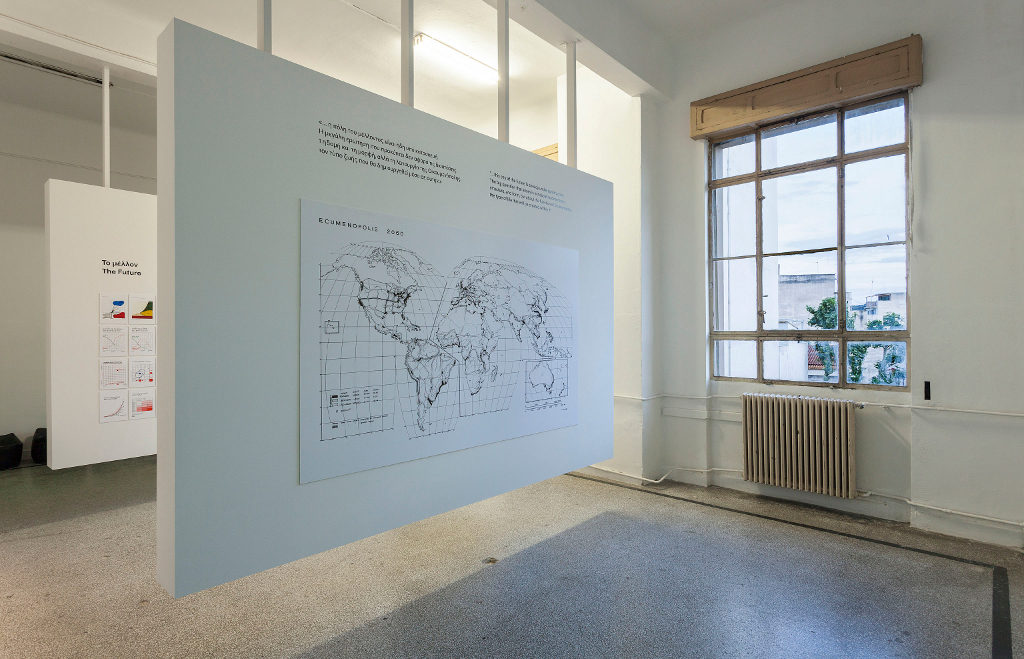 In order to create the cities of the future, we need to systematically develop a science of human settlements. This science, termed Ekistics, will take into consideration the principles man takes into account when building his settlements, as well as the evolution of human settlements through history in terms of size and quality. – Doxiadis
Doxiadis was a visionary and the decision to reinstate his work within the framework of the exhibition was incredibly rewarding for visiting audiences. He anticipated that cities were to become more than global in order to accommodate an ever changing human and non-human environment – as one huge network perhaps out of the control of human capacities. Ecumenopolis is installed on large hanging panels in the first room of Tomorrows and acts as a reference point to the five themes developed: Post-Natural Environments, Shells & Co-Habitats, Networks & Infrastructures, Algorithmic Society and Beyond Anthropos. These themes resonate to the acceleration of our urban development hybridising the natural with the artificial, future network infrastructures of our habitats becoming dependent on inhuman mediation, the possibility of an omnipresent and undemocratic structure within the city through the interdependence of economy, ecology and technology, possible forms of organisation to encourage modes of co-existence within the city, and technological singularity as challenging human sovereignty within our future cities. Doxiadis work gives way to the participants who are primarily artists, architects and designers, to explore these imminent futures of our present planet's landscape.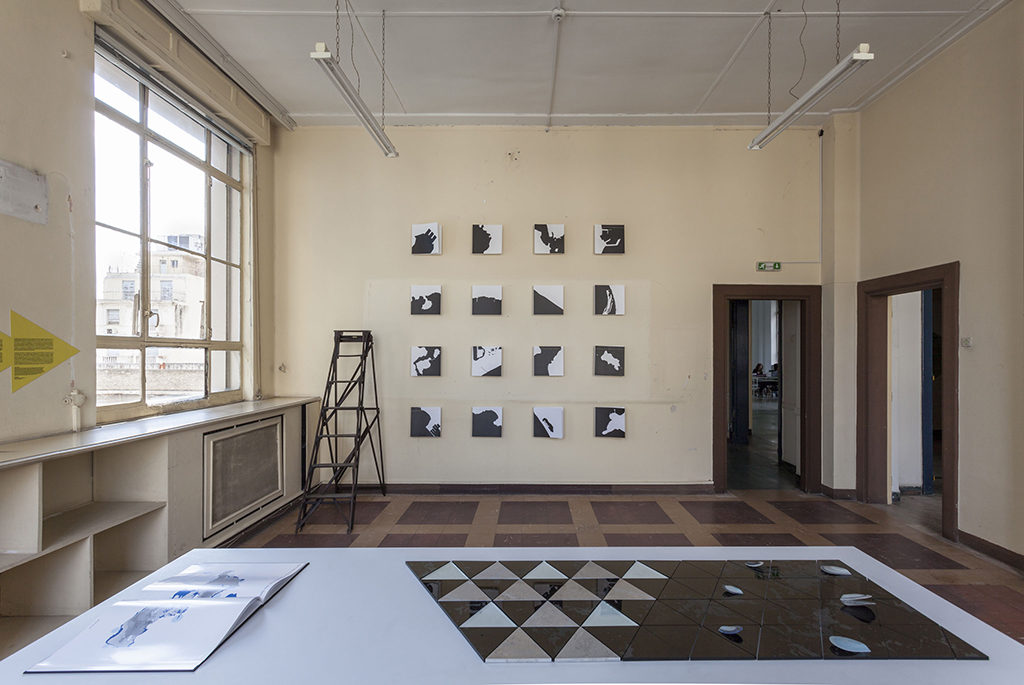 Coastal Domains is an on-going research project exploring the future landscaping of coastal territories in the Northeastern Mediterranea facilitated by Demetra Katsota along with 4th and 5th year students at the Department of Architecture, University of Patras. The installation Coastal Domains was made up of sixteen books, acting as case studies, secured on the wall and a ladder to reach them, encouraging brave visitors to climb and read them – a curatorial decision simultaneously inspiring participation and learning as it is explicitly reminiscent of old archival libraries. The 7th book in the series of sixteen engaged with the coast land of Kanoni and its Sea Lane on the island of Corfu, the research undertaken by Stella Andronikou and Iasonas Giannopoulos. As with each book in the series, the research was made up historically archived material, such as cartographical maps from different centuries and topographical material including the arrangement of roads and different fauna on the island thus unveiling issues of coastal development, the implications of an upsurge of tourism in the 1970s and possible environmental issues. Coastal Domains speculates and designs possible structures for the reinforcement of sustainability, devising various strategies that can protect the coasts of the Mediterranean Sea.
Tomorrows is particularly involved in engaging its locality of the Mediterranean, treating it as a microcosm for observing the implications of the future's development. Silo(e)scapes by Zenovia Toloudi envisages a hybrid of a seed bank and museum for Mediterranea plant species as a tool inspiring a sharing economy. The installation of Silo(e)scapes required the audience to cradle themselves into the centre of the structure in order to experience the transparent silos-displays of the community LEGO labourers sharing their local seeds at the seedbanks. The audience suddenly find themselves in a possible future reality, all encompassing of agrarian sounds and 360 views of kaleidoscopic mirrors that trick perception of your depth of field. Almost theatrical, Silo(e)scapes is immersive and constructs a space where the audience is directly in conflict with the imminent shortage of supplies due to harmful environmental issues and increasing urban development. The audience becomes entirely physically encased in Silo(e)scapes, as a result inciting the plausibility of this future reality.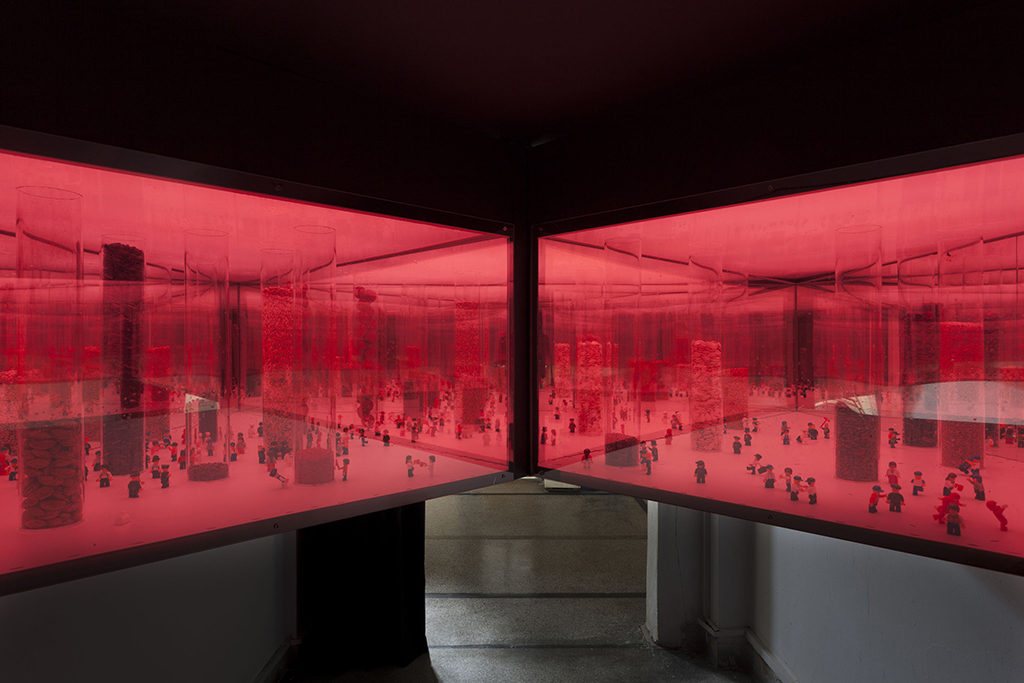 A Cave for an Unknown Traveler by Aristide Antonas introduces another form of habitable landscape for the possible future. The installation is structured like a 'fake archaic cave' that is buries inside it a structure as luxurious as a modern hotel room, invisible to the eye from the outside. The installed structure of the cave is complimented by a large sketchbook denoting the various features of the Cave for an Unknown Traveler. Antonas' work brings to mind the concept of Plato's Allegory of the Cave. The infrastructure and services within Antonas' cave can be taken in context of the prisoner's in Plato's cave perceiving shadows as objects when in fact they are a mere representation of their physical form grasped by our mind. In this context, Antonas' invisible cave begins to resemble an imagined safe haven for a traveling passer-by.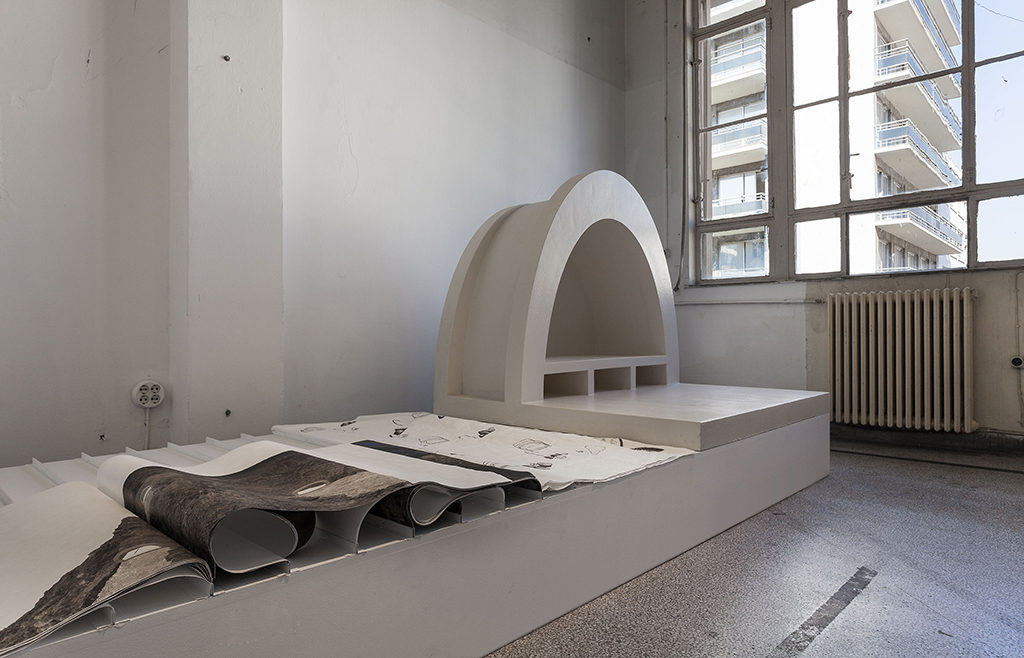 The highlight of Tomorrows is undoubtedly Liam Young's commissioned work Tomorrow's Storeys – a two-channel video installation isolated in a dark room with modular seating. The title of the work acts with a double meaning as in storeys of a building and the stories being told through them. The content, or stories, narrated in Tomorrow's Storeys were first conceived in a workshop in mid-March as part of the programming to the run-up of the exhibition opening in mid-May. The workshop of visual artists, authors, photographers, directors and architects produced an abundance of local stories in the future city of Athens, particularly a future Athenian apartment block. In Tomorrows Storeys all apartments blocks have the ability to reorganise themselves automatically – modular entities like seating in the installation. The videos convey intricately detailed shots of the façade of these apartments as well as its contents recalling film shot by aerial drones and ads for IKEA products. The audience act as omnipresent eavesdroppers drifting from storey to storey into the conversations and local happenings in these apartment blocks. These apartment blocks of the future have found a way to reorganise themselves where Athenians are not given a minimum basic income but instead a minimum basic floor area – the occupants do not own an apartment but a specific volume of space which does not have a fixed location. Amongst these stories of shifting permanence and impermanence one stood out: that of an old grandmother dying and the family arguing about who takes over her volume of space as one character cries quite humorously "Can't you wait until the funeral?!". Tomorrows Storeys are part of a city where bots constantly reorganise your living in a form of urban computation according to best fit the needs of its citizens. In this way, a living space becomes a temporality, alluding the audience to question if their home is real if it always available for smooth transition to another space.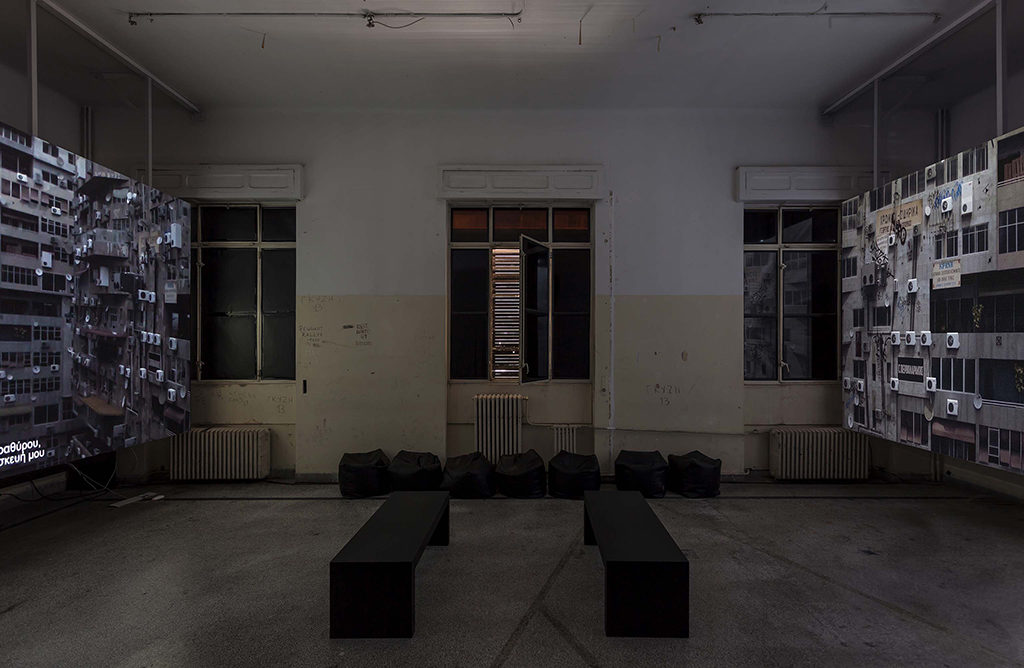 Within urban infrastructures are the human entities contained within them, as Young's work emphasises, however some of these are becoming increasingly inhuman as the theme of 'Beyond Anthropos' suggests. The notion of inhuman or machinic entities being able to replicate human form and intelligence is common and highly popularised since the 1980s as films such as Bladerunner introduced global audiences to 'replicas'. Today, AI is becoming so intelligent that it urges inventors such as SpaceX and Tesla CEO/founder Elon Musk to warn for correct precautions to be taken when engaging with AI, in fact comparing it to 'summoning the demon' and naming it 'our biggest existential threat' in the 2014 AeroAstro 1914-2014 Centennial Symposium by MIT. The work of !Mediengruppe Bitnik, coming only a couple of years after Musk's interview, exemplify the relationship between human and machine. Ashley Madison Angels at Work in Athens is a research project initiated after the data of the Canadian online dating service was leaked in 2015. The leak revealed that Ashley Madison had created 75,000 female chatbots that catered to 32 million mostly male users, engaging them in costly internet intimacy. In Athens, there were 165 fembots for around 22,910 registered users. The installation was comprised of seven of these 165 fembots active in Athens, and were installed in a room dimmed by a fluorescent pink light with screens on tripods similar to average human height and alluding to a physical form. The fembots, programmed to be of different ages, utter pick-up lines they are allocated from a predetermined list to the 22,910 registered users who could not distinguish that they were talking to a machine and not a real person.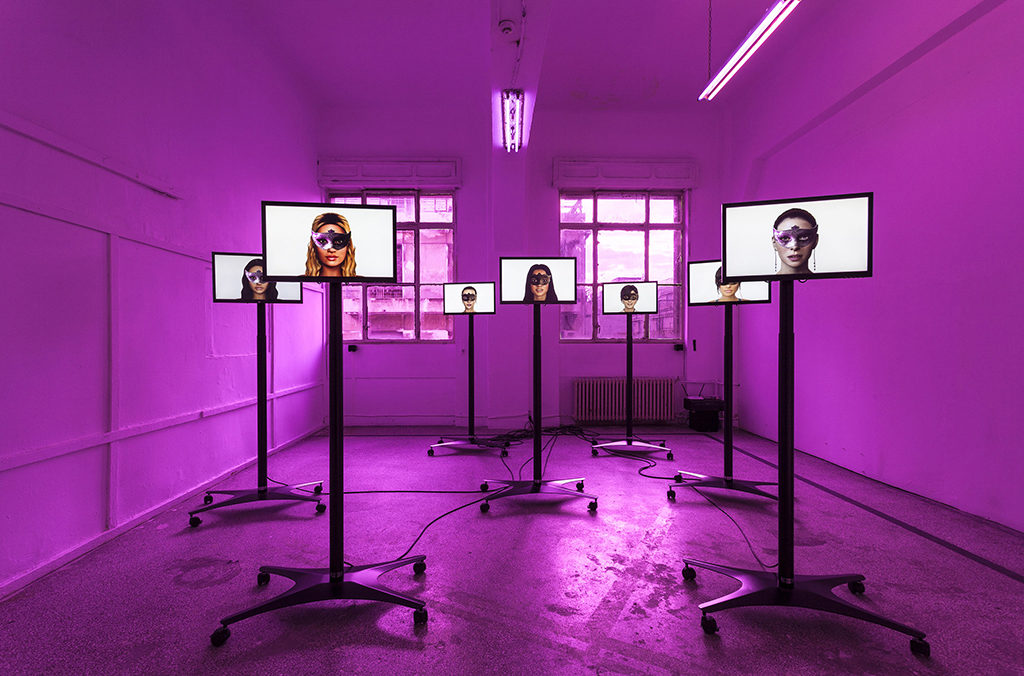 Tomorrows does not wish to present us a future as a prediction or as a form of critique of these technological, environmental and urban developments. Rather, it presents the future as an on-going participatory project, as a tool that can be utilised to examine who we are and where we are at in present tense, as well as where we could be potentially going. These urban fictions of our possible futures, are a speculative activity with the capability of making us more aware of the changes that have taken place whilst simultaneously illustrating the changes that are afoot. Tomorrows was a show that took place over six months ago, but its value to the discourse of the future will remain timeless for decades to come.
DOWNLOAD PRESS RELEASE
The blockchain is widely heralded as the new internet – another dimension in an ever-faster, ever-more powerful interlocking of ideas, actions and values. Principally the blockchain is a ledger distributed across a large array of machines that enables digital ownership and exchange without a central administering body. Within the arts it has profound implications as both a means of organising and distributing material, and as a new subject and medium for artistic exploration.
This landmark publication brings together a diverse array of artists and researchers engaged with the blockchain, unpacking, critiquing and marking the arrival of it on the cultural landscape for a broad readership across the arts and humanities.
Contributors: César Escudero Andaluz, Jaya Klara Brekke, Theodoros Chiotis, Ami Clarke, Simon Denny, The Design Informatics Research Centre (Edinburgh), Max Dovey, Mat Dryhurst, Primavera De Filippi, Peter Gomes, Elias Haase, Juhee Hahm, Max Hampshire, Kimberley ter Heerdt, Holly Herndon, Helen Kaplinsky, Paul Kolling, Elli Kuru , Nikki Loef, Bjørn Magnhildøen, Rob Myers, Martín Nadal, Rachel O Dwyer, Edward Picot, Paul Seidler, Hito Steyerl, Surfatial, Lina Theodorou, Pablo Velasco, Ben Vickers, Mark Waugh, Cecilia Wee, and Martin Zeilinger.
Read a review of the book by Regine Debatty for We Make Money Not Art
Read a review of the book by Jess Houlgrave for Medium
Hi Shaina! Tell us about the genesis of CAMP? How are you part of it? Why are you called CAMP?
CAMP came together as a group in 2007, initially consisting of me, Shaina Anand (filmmaker and artist), Sanjay Bhangar (software programmer) and Ashok Sukumaran (architect and artist) in Mumbai, India. The intersection of our skills and different backgrounds created a vital spark in which to experiment with technology and ask deep questions about form and ways of making radical political work. We are called CAMP as we are not an artist's collective (though we began as a collaboration with KHOJ which was an artist's collective in Delhi, which you headed operations for) but we call ourselves a studio. In this process, we try to move beyond binaries of art vs non-art, commodity market vs free-culture and to build media for the future. Personally, it gives me the platform to eschew conservative approaches to documentary filmmaking with "the colonial male gaze."
How did you decide to create new-media and be part of CAMP coming from a strong documentary tradition?
Oh, for that I would like to describe the response my younger self (1992-2004) had to making traditional documentaries. Travelling around India with my mentor, filming a documentary about life in villages for the anniversary of Indian independence, I described how they'd turn up in jeeps, find the subjects, and ask important questions for the nation. I became increasingly disillusioned by what I saw as the repeated orchestration of finding a subject, interviewing, zooming in, asking questions until the subject ends up crying. So, once while analyzing the relationship between filmmaker and subject I echoed the question hovering over so many discussions, "who speaks for the subject and from where?"
That's when I decided that I had two choices, to either move into fiction which was perhaps less problematic, or to "stay with the trouble", to let the problems drive the work into becoming something more in line with my politics. I also wanted to "trouble" the triangular relationship of author, subject and technology, so that it favored the subject more.
Very interesting! You mentioned Haraway's "staying with the trouble". Were you influenced by her work? Say more! I relate to that experience, having switched from working in Bollywood to doing social documentaries and now learning new-media art. So, what role do you think technology plays in fostering that relationship between the subject and the author and more importantly, how does it "favor" the subject?
Well, yeah. I feel influenced by her as a woman media-maker where I draw from her reflections on race, technology and gender. In CAMP's work at various biennials, I have often felt that every part of the process of documentary-making had been deftly unpacked and put back together again to reflect vital contemporary political concerns within the actual structure of the work or even its distribution, not just its content. By that, I felt we succeeded in using technology to foster that relationship.
I find it fascinating that technology is not a toy or gimmick in your work but rather gives to access to places and people which traditional approaches to documentary wouldn't. In this context, could you throw some light on the use of CCTVs in your work esp. at a time when they were increasingly being used as a tool for surveillance?
In our work Al jaar qabla al daar (The Neighbour before the house- 2009), we used CCTV cameras and set them up to film the houses where eight Palestinian families had been forcibly evicted and are linked to remote controls in new homes or refugee places where the families now live. We were then able to zoom and tilt the cameras to spy up washing or as they went about their business. The complexities of the power relations between the observer and observed are dazzlingly deft and agile, giving energy to the otherwise hopeless situation of displaced Palestinians in Jerusalem. We only hear their voices as they trace the lines of personal memory in their old neighborhoods or stalk the new inhabitants of their former homes with the remotely operated CCTV placed on nearby rooftops. We see soldiers training, Orthodox Jews going to prayer, a boy skateboarding, roofs, water tanks, a veranda built by their own families. Their bodies exert a ghostly presence on the very image we see onscreen as a small boy exhorts his mother to "zoom, zoom"– to spy on one of the new inhabitants leaving the house. But nonetheless through the active manipulation of this technology we had "captured" a settler.
Do you think technology facilitates a democratic or rather liberal exchange for the subject? Let's say immersive technologies like virtual and augmented realities, which I'm interested in, blur the point of view of the author and the subject. What do you think?
The act of wrangling the technology to record the voices of the camera operators while simultaneously filming does create a power shift. For example, in our work, the Palestinian families may be physically invisible in the places they once lived, but their voices and ability to control how we see with even the crudest of cameras, exerts its own pressure. It acknowledges and celebrates the democratization of the camera and makes us question the veracity of all the other images we have seen about Palestine. We hear details about the neighborhoods, how the evictions happened through impossible laws or enforcements as the displaced families observe how the new families don't clean the stairs or water the lemon tree.
Yes, I liked the use of the footage as a timeline for viewers to edit which led you to form Pad. Ma (Public Access Digital Media Archive) which I was a part of too, at some point. Interestingly, here at UCSC, I met and heard Bernard Stiegler who had long ago worked with annotating found-footage with his students thereby that puts CAMP in that discourse. Say something about that.
Well, for me, the most radical and exciting approaches to documentary were in the 60s in India. Since then, what has changed? Nothing here. CAMP's work provides a sense of new possibilities as it steals back technology and puts it into that utopian discourse of Stiegler and others to shift our perspective closer to the subjects. By "troubling" the traditional methods of creation and dissemination it empowers both the viewer and the viewed with a fresh perspective.
Some of your work is about migrant population, home and displacement which strikes a chord with my interest in human-rights and immigration. Tell us about this work and its approach.
A privileged perspective into the worldview of another is contained in our work, From Gulf to Gulf invited by the Sharjah Biennial a few years ago.Yet again it is a document of a much richer process that began as an artwork/ community provocation/ friendship built over four years between CAMP and a group of sailors from the Gulf of Kutch in India. Initially CAMP produced radio programs culling material from sailors' songs, conversations, phone calls etc. and later that evolved into a new-media piece that showed this totally different space in a radically fresh way. It is composed of footage of their journeys and extended selfie- films shot by the sailors on their long voyages, often accompanied by songs which they Bluetooth to each other.
Fascinating! Lastly, I'm keen to hear about what CAMP wants to do with technology next?
At any given time, CAMPwants to challenge the triangular relationship of author, subject and technology, thereby splintering the privileged gaze and our standard mode of perception. That's our motivation behind whatever we have or will do.
Thank you Shaina for speaking as an artist from CAMP. It was great to talk to you and have worked with you all!
Compiler is an experimental platform organised by curator Alisa Blakeney, artist-curator Tanya Boyarkina, artist Oscar Cass-Darweish and choreographer Eleanor Chownsmith, all currently students of MA Digital Cultures, Goldsmiths. The platform is being built in order to "support collaborative, process-driven projects which connect artists and local communities in networks of knowledge-exchange".
The organisers of Compiler describe it as a kind of ongoing prototype, a structure constantly negotiating the openness to maintain links to varied practices with the coherence of framing, containing, and describing some of the complicated products of digital-analogue interactions. Their focus is looking at what 'digital culture' means and having a productive conversation about it.
From 6-8 April, the first Compiler, Play Safe took place downstairs at OOTB in New Cross. The exhibition examined practices of surveillance inherent in "states, corporations, technological spaces and the idioms of digital art". It questioned whether an increasing intensity of surveillance is linked to control, extraction and politics, or can be understood as a pleasurable phenomenon. People were invited to "Dance a website, see through the eyes of a computer, and have our cryptobartender mix you a cocktail to cure your NSA woes". The work on show, made by students from MA Computational Arts and MA Digital Cultures (both Goldsmiths), included Eleanor Chownsmith's software and performance which turned website HTML into dance routines, Michela Carmazzi's photographic project documenting the reactions of Julian Assange and his supporters following the United Nations' ruling about his case, and Saskia Freeke's machine which repeatedly and intentionally failed to create a ticker-tape parade using sensors and fans.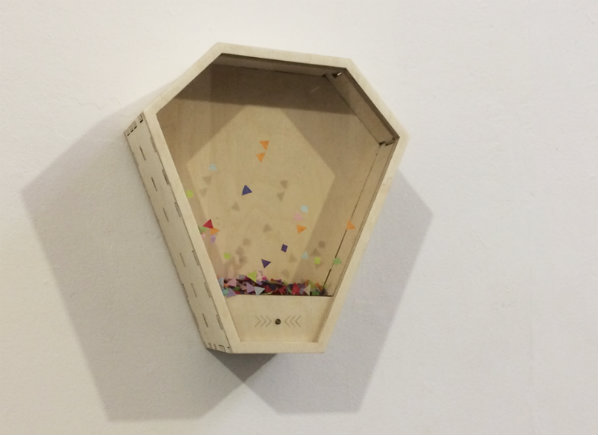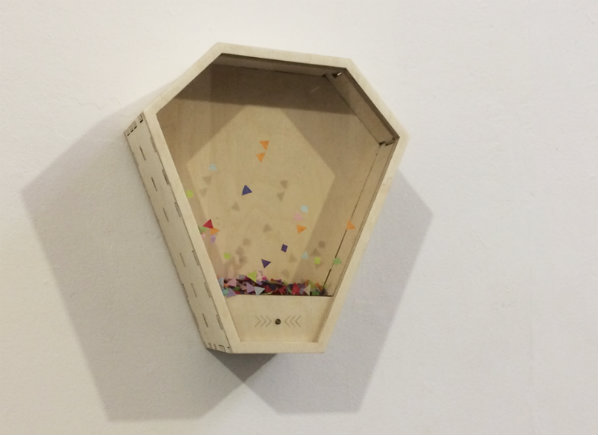 An exhibition on the theme of surveillance creates a strange grey area for itself when shown in a building with nine screens of CCTV footage. Oscar Cass-Darweish's project made a fairly direct link to the CCTV cameras which emphasised this greyness. The project produced a rendering of the exhibition space by using a function usually found in motion detection processes. This function calculates the difference in pixel colour values between frames at a set interval and averages them, creating a visual output of how machines calculate difference over time.
Another work which made links with the room upstairs was Fabio Natali's Cryptobar, where following an interview with the 'bartender' about your data privacy needs you were recommended a cocktail of data-encryption software. Upstairs you could buy, and drink, a cocktail with the same name (the Cryptobar was part of the V&A Friday Late on Pocket Privacy on 28 April).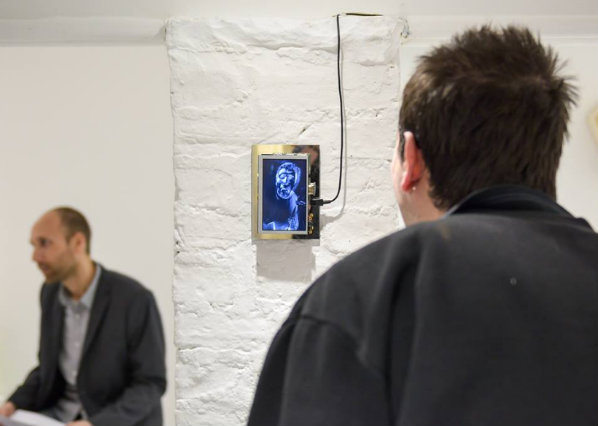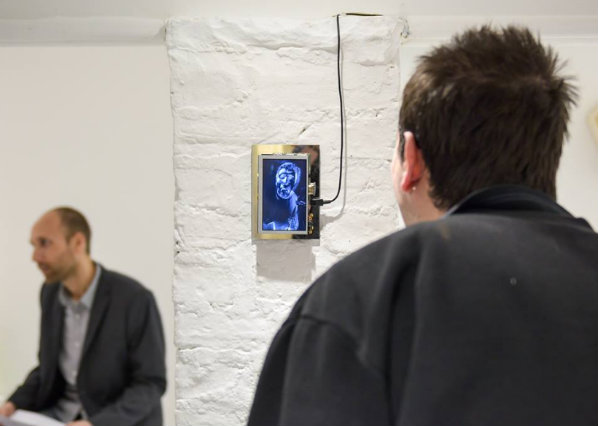 So far, Compiler has made a variety of spaces for conversation about digital culture through both its artworks and its organisation. Each artwork has a different 'footprint' of interactions, linking websites to rooms, success to failure, data privacy to financial transaction via consultation, and making interesting connections between CCTV and code, dance notation and HTML, activism and commerce.
An interesting way to read the Compiler platform is as a series of combinations of human-readable codes and machine-readable codes. The platform 'compiles' a different combination each time, and each time the output is different. Through this, the interaction of analogue and digital processes is demystified and muddled, in a distinct way. The platform is in its early days, but it seems likely that new connections and new grey areas will appear over the next few months, as Compiler has its second exhibition (again at OOTB) in May, takes part in the CCS conference at Goldsmiths in June and heads in other directions thereafter.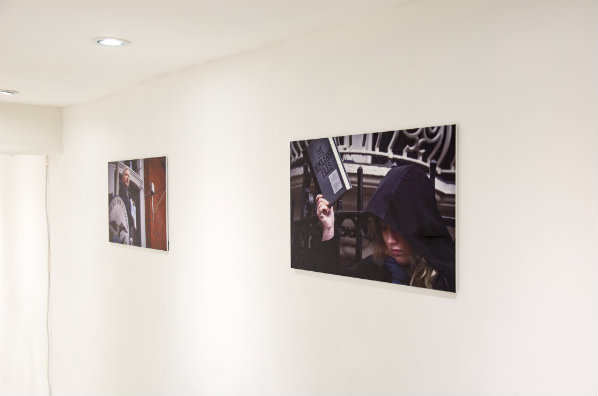 The exhibition offered plenty to play with, while posing complicated problems in relation to openness and experimentation. When I spoke to Eleanor, Tanya and Alisa about Compiler and its aim to engage local communities in networks of knowledge-exchange , we talked about how it's an impossible and strange aspiration to have a 'neutral' venue. While a cocktail can be delicious and engaging, it's also expensive. While a cafe is, arguably, a less exclusive space than a gallery, OOTB itself is a cafe which targets a specific audience. Drink prices, decor and a host of other factors mean OOTB, like all spaces, is politicised in a particular way. Their venue choices so far will influence, in subtle and overt ways, their future attempts to engage diverse local communities. The organisers of Compiler acknowledge this; their response is that rather than trying to make an artificial neutrality they are keen to move as the platform develops to new spaces and new and different contexts.
A change of context, message, communication style is not easy; nor does it fit with to an easily recognisable politics or aesthetics. Moving into and out of contexts is something to be done carefully and thoughtfully. It seems to me that the Compiler team will have their work cut out, but if they can direct that work in such a way that the platform is able to communicate in multiple ways at once, 'networks of knowledge-exchange' could develop between, and in response to, the markers set by the organisers. The question is, how will they develop?
DOWNLOAD PRESS RELEASE (.pdf)
For her exhibition at Furtherfield Gallery, Alison Ballard presents Offline Is The New Luxury a collection of works exploring our relationship with technology and the Internet. When daily encounters are increasingly mediated by online technology, how is this affecting our experience of live-ness, presence, and time?
With live streaming, instant replays and video chat technologies, concepts of time, space, and distance, are changing. We 'hang out' together online, we 'live chat' with computer algorithms, watch cat videos over and over again and share world political events as they happen, 'in real time'. Contemporary Western culture has become now-centric. Social media offers more ways than ever to 'go live' meaning we no longer have to share our experiences with others in the past tense (a photograph we took on holiday or a video of the event we attended last week). Instead, we share our every moment instantaneously in a continuously unfolding now.
The Narrator Is Present is an audio work with narrative ambiguity and a sinister underbelly. How can we distinguish fictional narrative from truth among the multitude of disembodied voices on the Internet? Who is it that is speaking to us and what do they want? Existing simultaneously in Furtherfield Gallery and online, the work also explores the dualistic experiences of the virtual and the physical, and the ways in which these two spaces contribute to a single reality.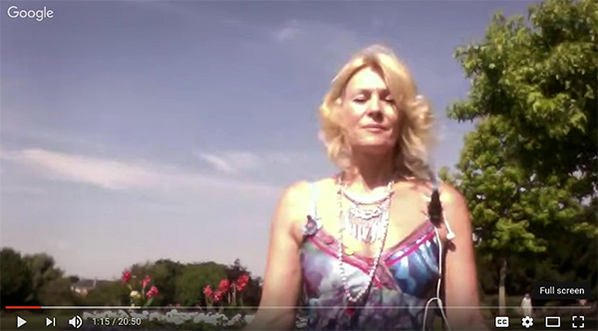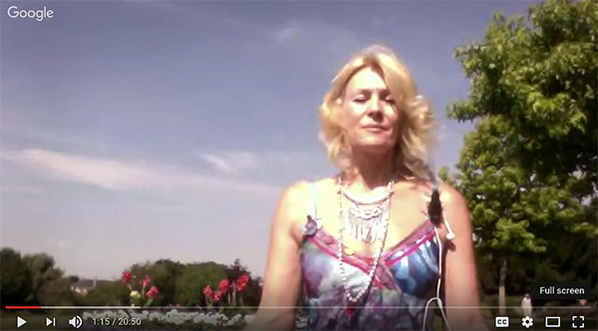 In Live Stream of Consciousness Ballard asks; can the Internet be good for our health? Spending time in parks can improve mental and physical wellbeing by relieving stress, reducing depression, improving memory and cognitive function, and boosting creativity. Can the same mental and physical health benefits of visiting a park be achieved via meditation, online? Ballard attempts to find out with this 20-minute seated meditation, originally broadcast as a live stream from Chalkwell Park, Southend-on-Sea, in 2016. By displaying this work inside Furtherfield Gallery, the artist invites us to reflect upon the physical and mental health benefits that Finsbury Park brings to our day-to-day lives.
Through these works and more, Ballard reflects upon the current state of hyper-reality; the context-collapse of the real and unreal, the distinction between what is simulated and what seems 'real', and invites us to reconsider our view of reality.

EVENTS AND ONLINE
Online Live Stream of The Narrator Is Present
Available online during gallery opening times, from 6 April
http://bit.ly/2mExQ0v
The Narrator Is Present exists live; in the gallery, and online. Visit Furtherfield Gallery to be physically complicit in the work or watch online to be a distanced voyeur.

Online Exhibition Walkthrough with Ruth Catlow Co-Founder and Co-Director of Furtherfield
Available from 7 April 2017 on Alison Ballard's YouTube Channel, in 2D video and Google Cardboard via the YouTube App.
http://bit.ly/2mExQ0v
Also available to view in the Gallery. Please ask a member of staff

Everyday Fiction / NetPark
Open Day 11:00 – 16:00, Saturday 15 April 2017
Metal, Chalkwell Hall, Chalkwell Park, Southend-on-Sea, Essex, SS0 8NB
A chance to experience Alison Ballard's geo-locative audio work Everyday Fiction; a heart-breaking story of loss, grief, and mental illness that explores the ambiguity between reality and fiction that we encounter in everyday life. Site-Specific to Chalkwell Park, it forges a relationship between the audio, the location, and your presence within it. A moving experience with content that some listeners may find challenging.
Just one of the many app-based experiences on offer as part of NetPark; a collection of site-specific digital artworks commissioned by Metal. Find out more on the NetPark website: http://www.netpark.zone/artist-projects
If you have a smart phone, we recommend downloading the App before your visit and connecting to the free NetPark WiFi upon your arrival, to improve your GPS signal.
Download for Apple iOS: http://apple.co/2moPeWA
Download for Android: http://bit.ly/2mEFuI
Don't have a smart phone? That's OK, you can borrow an iPad from Metal on the day, free of charge.

ABOUT THE ARTIST
Alison Ballard explores the ambiguity between fiction and reality, the real and unreal, and the known and the imagined, through temporal works of film, installation, audio, performance, and geo-locative technologies.
Derived from everyday experiences and observations, coupled with an interest in the dislocated relationship of image and sound, and phenomenology, she seeks to produce cross-disciplinary artworks that question our relationships with people, places, and objects, and the shifting meanings of time, presence, and liveness.
Alongside her practice, Alison is Associate Lecturer at Nottingham Trent University and a freelance producer in London and Nottingham. More information can be found on her website: http://alisonballard.com/

ABOUT FURTHERFIELD
Furtherfield was founded in 1997 by artists Marc Garrett and Ruth Catlow. Since then Furtherfield has created online and physical spaces and places for people to come together to address critical questions of art and technology on their own terms.
Furtherfield Gallery
McKenzie Pavilion
Finsbury Park, London, N4 2NQ
Visiting Information
What is serendipity? Notoriously difficult to translate1, it is described as a trivial encounter, a pleasing coincidence, or a moment or encounter that was unplanned and occurred without intentionally looking for it. For Olma there appears to be much more at stake than a charming French accident. In the book 'In Defence of Serendipity: For a Radical Politics of Innovation' (2016), Olma gallops through the oppressive apparatus of the creative industries and the tireless illusion of innovation that captivates the hearts of young creatives and designers all over Europe, before finally resting on a call to arms for a radical politics of innovation that encompasses creativity, citizenship and social emancipation.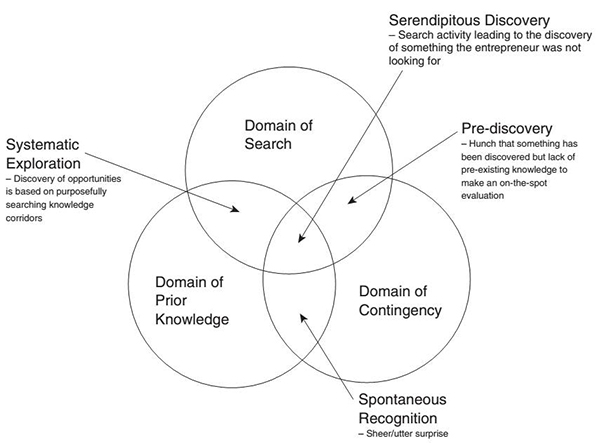 The notion of serendipity – with its playful innocent charm that promises the unexpected or unplanned potential from the incidental – represents much more than the romantic possibility of chance. As part of his research for the book Olma co-organised a conference on creativity with the Institute of Network Cultures in 20142, where social scientist Pek van Andel 3 provided an anecdotal sentence, which for Olma describes what is at stake in defending serendipity –
"The new and unknown cannot be extrapolated logically from the old and the known" (Andel, 2014).
There are many assumptions surrounding creativity and the production of knowledge, and this possibility to discover the new or the unknown with methods outside of the structures or logic enforced by institutional programs is quite a cunning place to situate a critique on cultural production. After all what is more valuable in contemporary culture than producing the new & the unknown?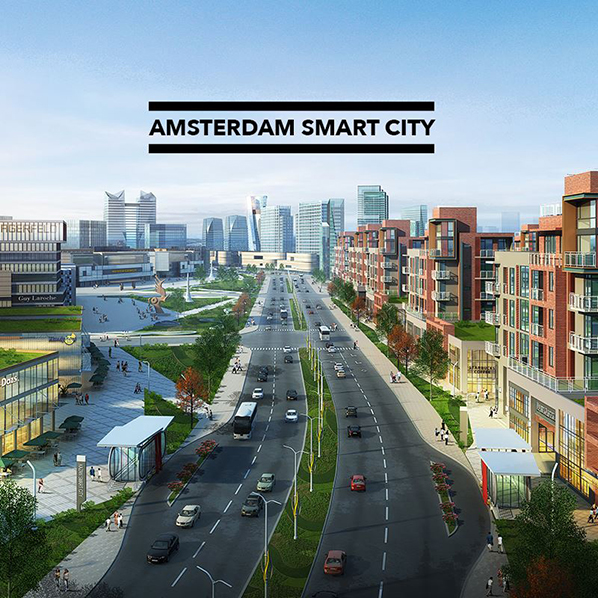 The New is Quickly Getting Old.
For Olma, the aims of culture programs for creatives and designers to create, build and imagine the 'new' are misguided, and form part of the many 'false sleeves of innovation' in which he seeks to re-instate a political vision for innovation. (Un)fortunately for Olma, he is sat right in the epicentre of this 'slack innovation culture', based in a small studio in East Amsterdam where the majority of the artist-run spaces have quickly become boutique hotels, co-work spaces and commercial creative labs. Amsterdam is perhaps only matched by Berlin in its ability to brand a certain lifestyle – a concoction of social innovation and tech entrepreneurism – connected through flexible work spaces, fab labs and start-up hubs that all contributed to the city becoming the official European city of Innovation in 20164.As an artist who moved to the Netherlands to participate in the wide variety of workshops, conferences and collaborative enterprises offered by the wide range of labs, media organisations and institutions in Amsterdam I found Olma's critique on the lack of political agenda from Dutch cultural organisations thoroughly devastating. For Olma, much of this type of creative activism is an empty political gesture, a speculation and an ideological indulgence for a lost millennial generation attempting to engineer a game-changing prototype or white paper that could make the world a better place (if it ever became anything more than a 5 minute Prezi). To borrow the term coined by Evgeny Morozov, the creative sector has long been adapting the approach of 'Technological Solutionism' – programming or designing a technical solution to a social problem – and this is ultimately leading to what Olma describes as 'Changeless change'. Olma sees this as a dominant, restrictive logic that has pervaded not just the creative economy but other sectors of education, healthcare and state services for years. He insists that defending the possibility of spontaneity, chance and coincidence in the face of regulated, market-driven creative programs is the way to make innovation innovative again.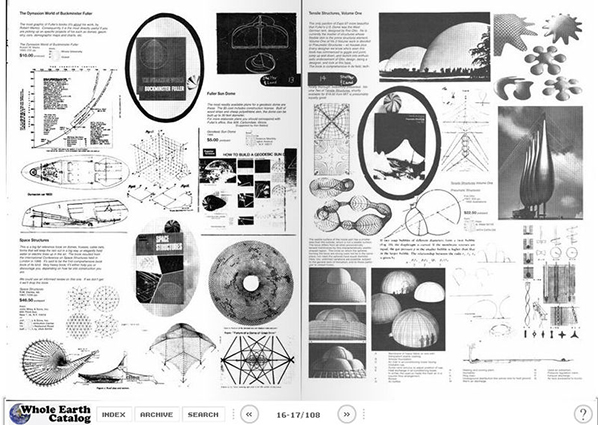 Multi-disciplinary, Trans-disciplinary, Cyber-disciplinary
"The paradox is that while relying on informal and idiosyncratic forms of interpersonal exchange, cybernetics spawned a techno-social ontology, reducing human beings to increasingly calculable, controllable and predictable factors within systems" (pg 160, 2016)
Olma occasionally describes conditions in the past century where serendipity was openly facilitated and creative innovation demonstrated radical political values. Universities – such as the well cited Black Mountain college (whose students included John Cage & Buckminster Fuller) – and co-working spaces originally provided much potential for chance encounters at little or no cost, and even the invention of cybernetics involved a degree of spontaneity. The hippy counter-culture movement and the communalists of the late 1960s were making a radical attempt to form an alternative social transformation and organise flexible communes and temporary networks. If you go back to this starting point it is easier to grasp how the premise of Silicon Valley originated from a radical politics of innovation. Buckminster Fuller, Stuart Brand and even Steve Jobs were designing and building alternative visions of the world which are now perpetually carried in the pockets of over 160 million people. These were creatives, designers, hackers and hippies who built their own vision of reality and successfully sold it to the western world. It is little wonder then that even after half a century creatives still believe in the emancipatory potential for technological design to engineer large-scale social change. This attitude resides in young creatives like a hangover, with many believing the most important part of any project is the ability to harness the power of the network and 'scale up' or utilize the latest technologies (e.g. IoT blockchain, A.I) in order to 'build a better world'.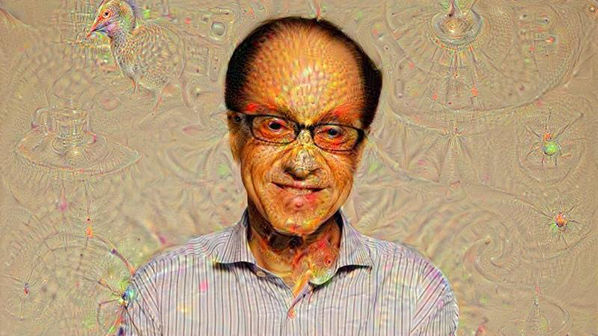 Imagining the Future
The global dominance that Silicon Valley has managed to groom over the creative economy has left very little room for creatives, designers and technologists to imagine future(s) other than the ones packaged and sold by the CEOs of the four major tech companies (GAFA5). Olma dives into the disillusion perpetuated by figures like Ray Kurzweil and Elon Musk and offers some insight into how the idea of the singularity is proliferated as an artificial salvation from a crisis that – arguably – they are responsible for. What is so powerful about these myths is the way they are presented as an inevitability, a natural outcome of what is known as 'Moore's law' (the theory that computing power grows exponentially). Aside from the fact that, as Olma highlights, this theory (it's not a law) is beginning to look more and more unlikely due to increasing demand and finite resources, 6 the mythical fantasy is also a fantastic narrative that – regardless of plausibility – enchants the masses, enticing them towards the promise of a techno-spiritual enlightenment. The singularity, similar to The Enlightenment, is an alternative way to defy the gods and transcend both space and time (whether that is flying to Mars with Elon Musk or staying alive forever by eating nothing but berries with Ray Kurzweil 7). It also reintroduces the notion of a collective consciousness and mobilises the technologists, hackers and creative programmers towards a transcendent , spiritual (post-human) awakening. What distresses me is how often artists and designers (including myself!) are encouraged either through directed funding programs or just through their own curiosity to unwittingly contribute free or intellectual labour to improve, train and develop the latest technology. This is very familiar in the development and production of Artificial intelligence. When Google releases the source code for A.I products such as DeepMind's neural network 8, they are doing so predominantly to crowd-source the development of the software and improve the 'machine learning' process of the application. This way, the countless enthusiasts creating their own 'neural nets' or simply sharing more 'slug dog puppies' 9 incidentally form an army of free researchers, crowd-sourcing the big data and enabling companies to train and deploy more powerful machine learning systems. The sweeping tide towards Artificial Intelligence and eventual leap towards the singularity – whilst being very good for sensationalising and selling further tech products – lures over the collective creative imagination of many artists and creative technologists and consequently makes it increasingly challenging to design an mobilise an alternative vision that does not just further the one sided Singularity story. In the final chapters of the book, Olma quotes Julian Assange who famously said "there are only two types of belief systems that are capable of transforming change on a global scale, that of silicon valley libertarianism and that of radical Islam"(pg 211, 2016). The way in which Olma maps out how Californian hippy counter-culture advanced into techno-libertarianism to the prospect of a technological enlightenment, highlights how 'a belief system [can] turn populations into docile followers of the dominant logic of power' (pg 119, 2016) The conclusive effect of Olma's analysis is that there is a generation of young people who assume that transformative social change can be engineered through programming, code and technical design, and not through politics. Furthermore, the promise of a collective consciousness in the form of the singularity propagates the belief that this particular strain of Randian individualism will eventually give way to something egalitarian, collective and enlightening.
"Today, a radical politics of innovation must be directed toward the recapture of the state by an ideology that is a polemic for the reinvention of a public sphere whose accidental sagacity will generate potential futures we don't even dare dream about" (pg 217, 2016)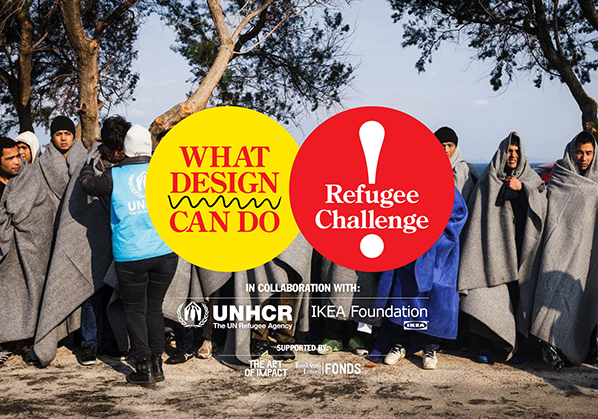 Creativity and citizenship should be two sides of the same coin
While admitting that the odds of reclaiming a practice of innovation that is genuinely alternative, transformative and political are slim, Olma offers us some potential new directions to consider. After relentlessly exposing the libertarian attitude that has permeated through technological innovation into creative culture, Olma considers how to collectively care for the imaginary 'we'. Rather than champion a Luddite perspective in relation to digital technology, Olma asks us to re-consider the effect tech culture has had on creative practices up to this point. He asks us to distance ourselves from creative programs that provide 'simulations of serendipity', which are in-fact co-ordinated idealogical parameters that only produce vague, washy attempts to 'make the world a better place'. Olma asks us to call their bluff and put an end to intellectual entrepreneurialism and champion creative engagements that are political to their core. No more tinkering prototypes or speculative designs that show no political agenda than simply 'making the world a better place'– a reactionary counter culture is needed. Fixing this creative depression is key to articulating and mobilising a collective response to neo-liberal politics and free market economics. Olma goes on to state that "Creativity and citizenship should be two sides of the same coin". If artists and designers are able to direct their own autonomous practices that are not based on imitating the same technological solution-ism we have been subject to till now, then a vehicle for alternative political programs through creative expression is possible. However, my concern is that the current creative and start-up infested world might be so deeply ingrained that it becomes difficult, if not impossible, to try and distinguish between what Olma describes as 'false innovation' and identify what qualifies as 'good innovation'. Making such a distinction is based on political subjectivity, which will always fall short on a old framework of left and right ideological values. Take for example a typical Dutch design competition called What Design Can Do, which last year asked designers to respond to what they call the 'refugee challenge' 10. 3D printed modular homes, food trucks, democratic voting apps and interactive maps provided business, charities and NGOs with a huge selection of ideas and concepts to help contribute towards improving the humanitarian crisis. Now, even without fully evaluating the impact of each project I would still find it difficult to dismiss all the endeavours as nothing more than what Olma describes as 'change-gymnastics' (pg77,2016). I think what Olma is requesting in his writing is for a more audible and self-reflective practice of innovation so that "the social contexts of the technologies used [are] part and parcel of its practice" (pg 68, 2016). In this sense, perhaps a greater critical evaluation is required when determining the value of social innovation. When considering Olma's analysis in the context of 2017, forming a radical politics in the face of neo-liberal or neo-fascist regimes should hopefully galvanize and mobilise a unified resistance, however one has to be aware of the fused social corporate structure in which these common forms of resistance will eventually manifest. Brands are quickly tapping into and attempting to integrate alongside social activism 11 and an agency I was recently introduced to titled Doyougetme.world? specialises in connecting brands with 'radical' activism12. Although these initiatives may appear to be the latest attempts from corporations to engage with young consumers I believe they highlight the hybrid culture in which this radical politics of innovation will need to emerge. What if a mass mobilisation was initiated or deployed by a brand or corporation, as imagined in this uncanny piece of short fiction that was published this month by Andrea Phillips entitled 'The Revolution, as bought to you by Nike' 13. In this story, Nike launch a pitch perfect campaign in order to start a social revolution and the strategies of brand engagement become the tools with which to manifest large scale disruption to globalized power and corruption. The plausibility of such an attempt is very credible at a time when both citizens and companies are converging to protest against president Donald Trump and his decisive actions seem to divide citizens and open up new markets of political consumers. Considering these manoeuvres, one should be prepared for a radical politics of innovation to be a multifaceted, multi-political project, and not rely on a traditional political framework to evaluate creativity, innovation and citizenship. It is an important time to ask how creativity, social innovation and tech culture can support social mobility and radical politics, when what feels like an uncontrollable rise of neo-fascism, rather than dismiss existing creative practises of innovation it is an opportunity to consider how creativity can once again become the vehicle to take us out of 'changeless change' and into a radical politics of innovation.
Max Dovey
'In Defence of Serendipity : For a Radical Politics of Innovation' by Sebastian Olma is out now from Repeater Books http://repeaterbooks.com/books/in-defence-of-serendipity-sebastian-olma/
Max Dovey is a researcher, artist and critic based in Netherlands.
Www.maxdovey.com
Introduction
In the introduction of Civic Radar, editor Peter Weibel sets out the motivation, layout and journey of the book. This first comprehensive monograph of Lynn Hershman Leeson's artistic career, spanning across five decades. It must have been a dizzying publication to work on, when compiling her pioneering work in the fields of photography, video, film, performance, installation, and interactive and net-based media art. It is noteworthy that Hershman Leeson collaborated in its production. One feels her personal involvement in the book – its richness, care and detail, shows in its nearly 400 pages, and approximately 500 illustrations. It also features supporting texts by other writers, curators, theorists, and artists, such as: Andreas Beitin, Pamela Lee, Peggy Phelan, Ruby Rich, Jeffrey Schnapp, Kyle Stephan, Kristine Stiles, Tilda Swinton, Peter Weibel and interview by Hou Hanru and Laura Poitras with the artist.
Review.
"I try to live in the present, because most people live in the past. If you live in the present, most people think you live in the future, because they don't know what happens in their own time." Lynn Hershman Leeson.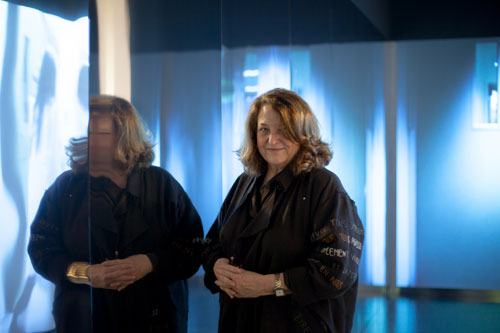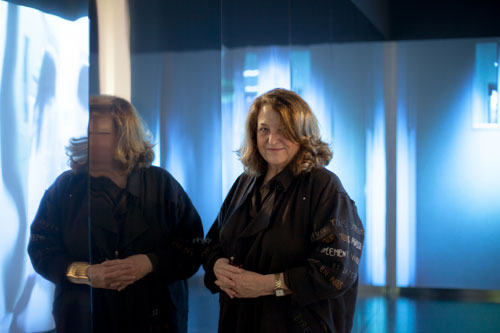 Lynn Hershman Leeson has pioneered uses of new technologies, recognized as key to the workings of our society today. She tackles the big questions surrounding: identity in a time of mass, overpowering consumerism; privacy in an era of surveillance; the interfacing of humans and machines; the relationship between real and virtual worlds; and new bio-ethics surrounding practices such as growing parts of the human body from DNA samples. We can think of Hershman Leeson as a direct artistic descendant of Mary Shelley. Consider Shelley's celebrated publication, Frankenstein: Prometheus Unbound, published in 1818, and its challenges towards macho revolutionaries of 'reason', and her critique of the misuses of science and technology by the patriarch. We can see strong parallels between both women. They are feminists, who have managed to find ways around (and to work with) traditional forms of dominant, patriarchal frameworks, so to express personal, creative and cultural identities, on their own terms.
"Lynn Hershman Leeson's mission statement seems to be that the body is a programmable software embedded in a changeable hardware. Therefore, she shows us so many hybrids and mutants, aliens and agents, actors and avatars, in real life and second life. From Dolls to clones, she demonstrates the paradox plurality of identities especially in the age of total observation." [1] (Weibel 2016)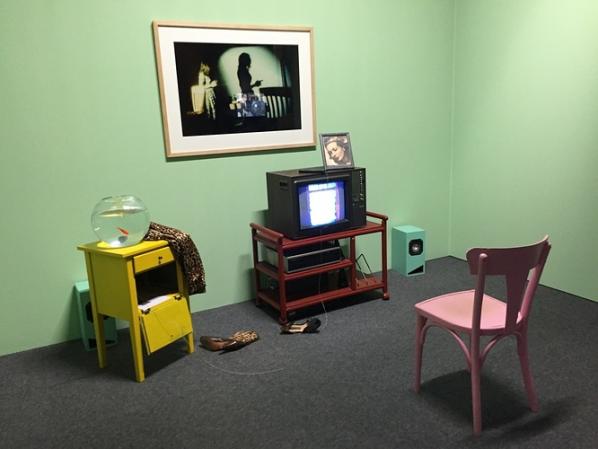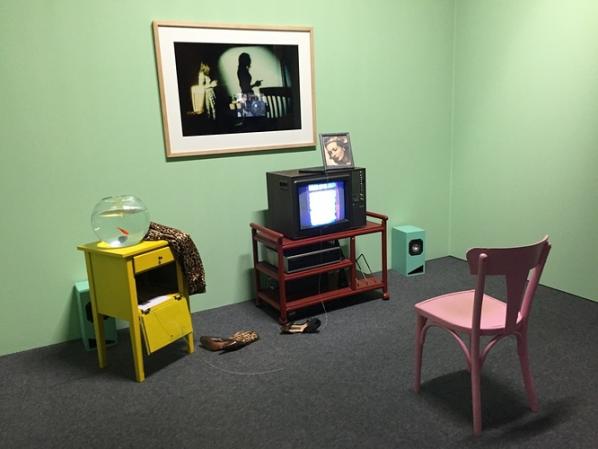 Hershman Leeson's artistic process however does not keep its distance from the processes of science and technology. She leaps into the depths of our fears and unreservedly engulfs herself, and her imagination in their material influences and modifications. Like Donna Haraway, Hershman Leeson takes cyborgs, misfits, biology, mutation and transformation as her inspiration, contexts and materials. And also like Haraway, she playfully and critically owns concerns around science and technology, along with the ethical issues that may arise out of their continuously shifting, influences on society; and, thus not owned by or weighed down by them. Every work put forward by Hershman Leeson, is an experiment. Her interests and knowledge inspired by science and technology reflects her constant state of contemporariness. Her work directly correlates to breaking down systems of perceived values.
"Hershman Leeson confronted conventional gender roles and exposed the normative construction of gender identity. Some of her videos have included cross-dressers and transgender men and women, as in Double Cross Click Click (1995), and her assumed male pseudonyms at a time when the art world was dominated by men who mostly ignored women." [2] (Beitin 2016)
Hershman Leeson's art moves fluidly between different formats, contexts and disciplines. This of course is not easy to brand. The art market survives by promoting art that fits into particular roles and products that are easy to promote, predict and consume. The irony here is that the art world promotes the idea of itself as a site of novelty and insights, but in reality represents a deeply conservative culture. Some artists, Hershman Leeson is one of them, transcend the contemporary artworld norm and build alternative universes, contexts and identities, where the art is so investigatory and esoteric, traditional conventions are challenged.
When I interviewed Hershman Leeson last year for Furtherfield she talked about how she'd like to "eradicate censorship, and make more transparent the capitalistic underpinnings that are polluting access, value and visibility". In the 70's, she was the first artist working on a prison art project in San Quentin, and many of her early public art works "geared toward social change." [3]
Civic Radar shows us that her work is not reduced to a singular, reflection of her own creative self. There is a wider story and it includes the voices of many others as part of the narrative of her life and her work, as well as reclaiming a history in a male dominated society.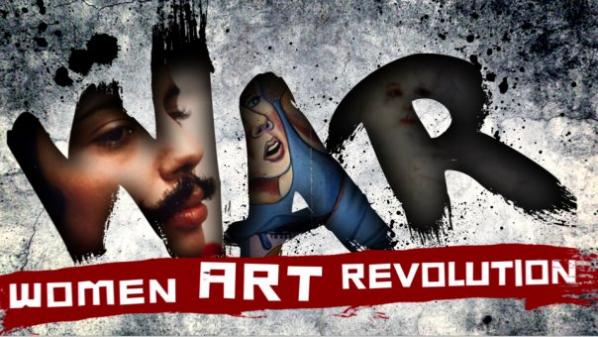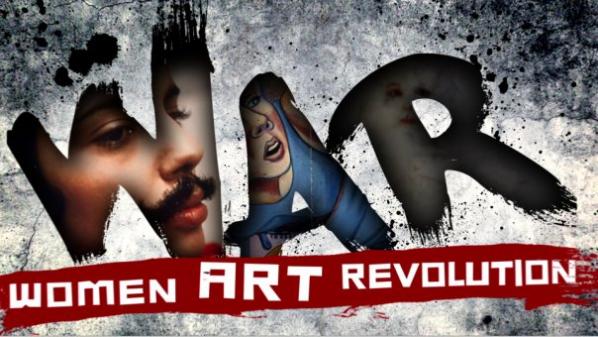 We see reaffirmed a varied and dynamic history where she has been involved in strengthening the role of women in society, as part of an extension of her art process. One excellent example of this rich history is that over a period of 40 years she interviewed an extensive array of women artists, historians, activists, and critics who integrated personal and political content into their work. Then, some of that gathered material was made into a film project !Women Art Revolution, in 2010.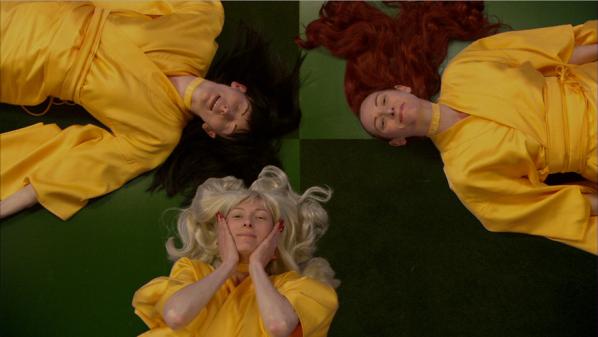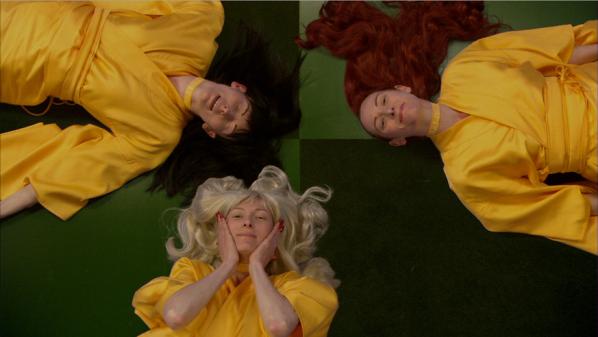 Lynn Hershman Leeson has not only achieved pioneering work as an artist, but also as filmmaker. She has collaborated with actor and Oscar winner Tilda Swinton in several feature films that have gone on to receive numerous awards at international film festivals on account of their outstanding quality and innovative themes. »Teknolust« is an absurd, amusing and scientifically highly topical science-fiction drama on the subjects of cyber-identities, biogenetics, gender constructions and sexual self-determination in the age of the Internet. The plot turns on the scientist Rosetta Stone (Tilda Swinton), who illegally produces three clones of herself. The artificial entities can only be distinguished by the color of their clothing and live in an enclosed cyberspace. Because they are dependent for survival on the male Y chromosome, Ruby, the femme fatale among the clones, goes in regular pursuit of men. Sexual contact with Ruby leads to impotence in her lovers as well as to an allergic reaction triggered by a computer virus which is transferable to human beings. The FBI becomes aware of the clone family's machinations following the increased incidents of infection among men, and begins to investigate. Note*
Her work has crossed into many different fields and formats. Which includes: installations, videos, films, sculptures, robots, avatars, contracts, computer programs, photography, paintings, drawings, collages, browser based art, artificial intelligence, bio-matter, network communication systems and devices. Synthia Stock Ticker and Dollie Clones are just two examples that demonstrate how ahead she has been with her ideas and her integration of digital technologies into art. Synthia Stock Ticker, is a networked-based media artwork made in 2000. It refers to the stock ticker invented by Thomas Edison and is unusually prescient in its portrayal of the emotional life of global markets. Inside a glass casing sits a small monitor screen, showing a video of a woman character named Synthia. "When the market is up, the character dances and shops at Christian Dior: when the market is down, she chain smokes, has nightmares, and shops at Goodwill." [4]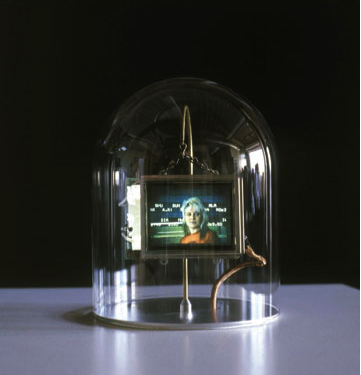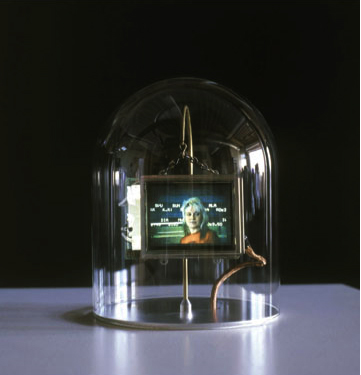 Again The Dollie Clones 1995-96 predate a contemporary artistic obsession with creeping surveillance. Two telerobotic dolls, Tillie the Telerobotic Doll and CyberRoberta, whose eyes have been replaced with cameras. Each doll has a website that allows users to view the images taken by the webcams and click on an "eyecon" to telerobotically turn the doll's head 180 degrees to survey the gallery.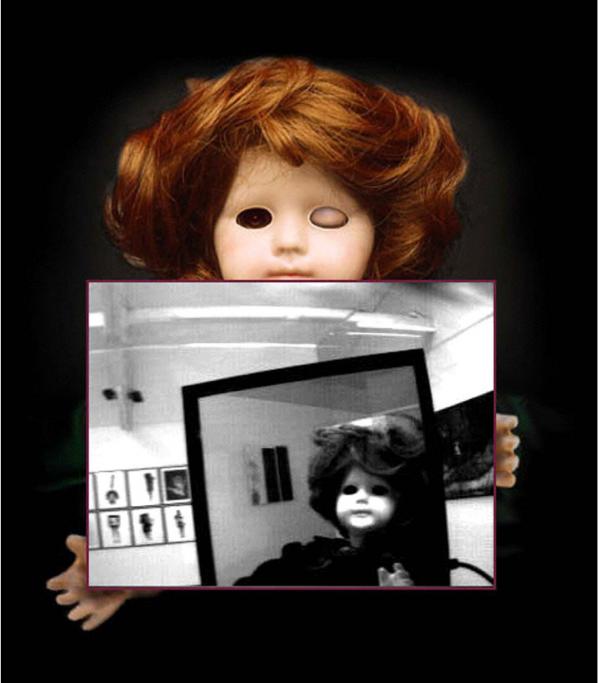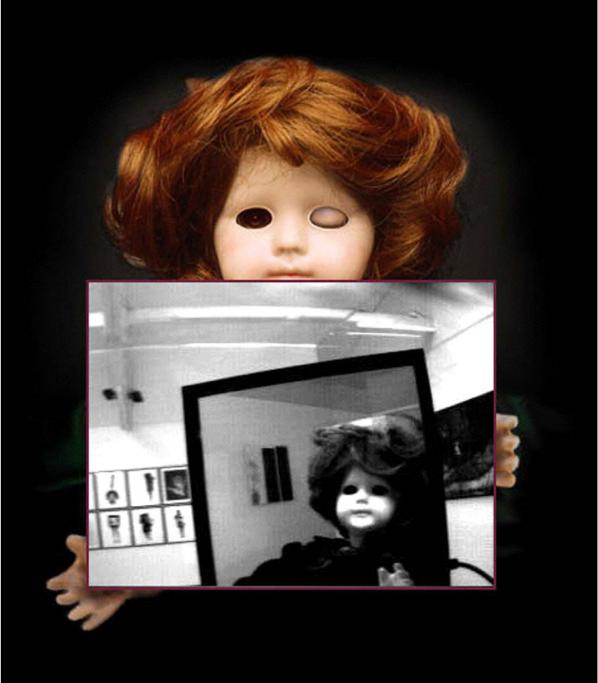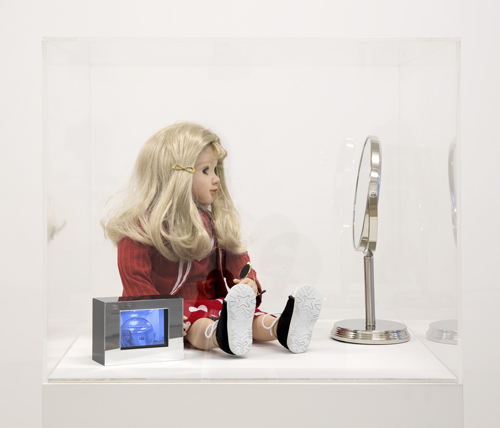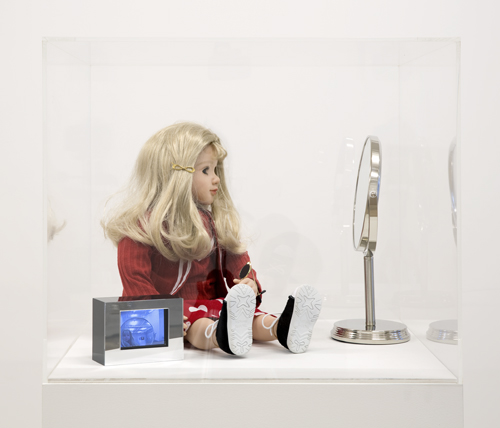 Hershman Leeson's most prominent performance work was as another woman, Roberta Breitmore. This elaborate alter ego existed between 1973 and 1978. The Breitmore character was well developed, possessing different behaviors and attitudes to Hershman Leeson's own personal identity. Roberta Breitmore had her own handwriting, clothing, wig, makeup, driver's license, apartment, psychologist, bank account, credit cards, acquaintances, life story, and adventures. Hershman Leeson took the audacious leap and sporadically became Roberta Breitmore for 5 years. Other women also lived as Roberta Breitmore and sometimes simultaneously. [5]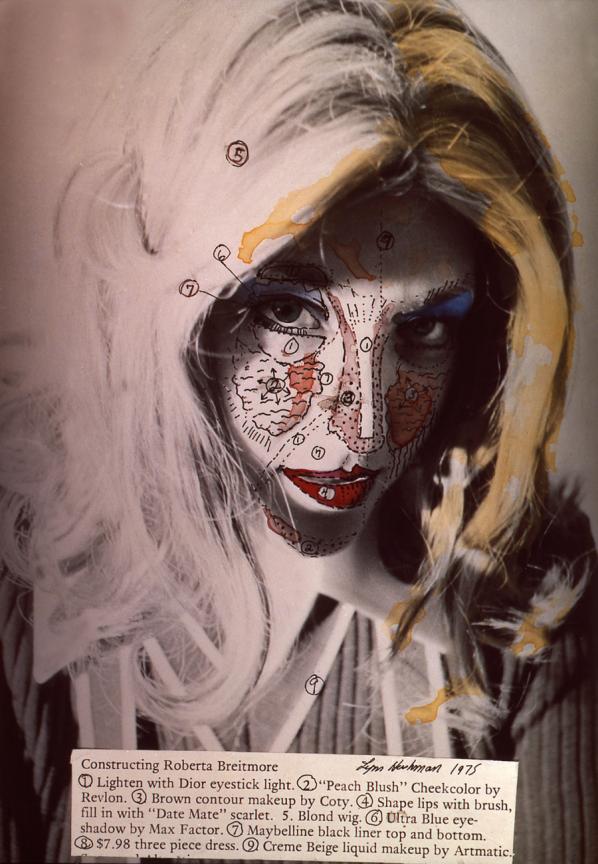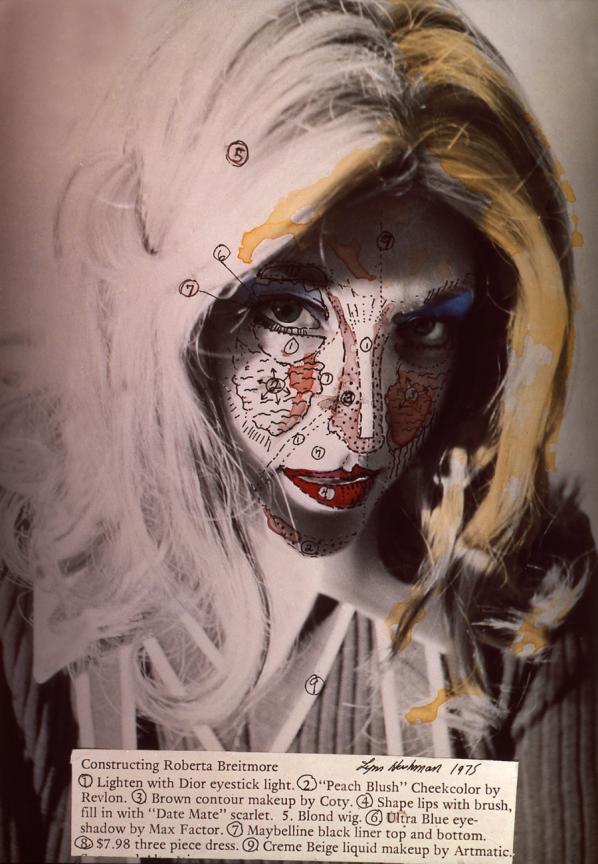 "Hershman Leeson hired three additional performers, all women, to play Roberta. They wore costumes identical to the ones Hershman Leeson herself wore, and they treated Roberta essentially as a professional (albeit part-time) gig. They undertook some of Roberta Breitmore's correspondence and went on some of her dates (which were documented in photos and audio recordings). Eventually, Hershman Leeson stopped enacting Breitmore, reducing the instantiations of Roberta Breitmore from 4 to 3." [6] (LaFarge 2007)
The spirit of Hershman Leeson's radical art persona can be seen in younger, contemporary artists today. For instance, Heath Bunting's Identity Kits, part of his larger The Status Project consist of various items, personal business cards, library cards, a national railcard, T-Mobile top-up card, national lottery card and much more. "They take a few months to compile each of them because they are actual items that everybody uses in their everyday lives, involving evidence of identity. There is also a charge for the package of 500.00 GBP, which is cheap for a new identity." [7] (Garrett 2014) Then we have Karen Blissett, an Internet artist who suddenly decided to go multiple by opening up all of her email, Twitter, Facebook and Google accounts to many different women around the world. "A torrent of provocative, poetic, and often contradictory voices issued proclamations, made auto portraits, and shared psalm-like meditations on her existential transformation; distributed across online platforms and social spaces, in text, image and video." [8] (Catlow 2014)
Towards the end of Civic Radar a collection of pages show us various images of the exhibition by the same name at the ZKM Museum of Contemporary Art, in Germany 2014. When viewing the images of her work in the large gallery spaces you realize the scale of it all, and how substantial her work is.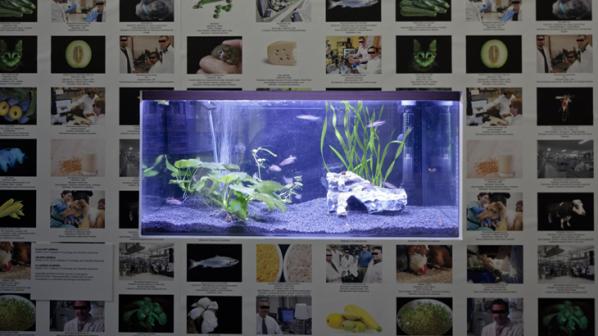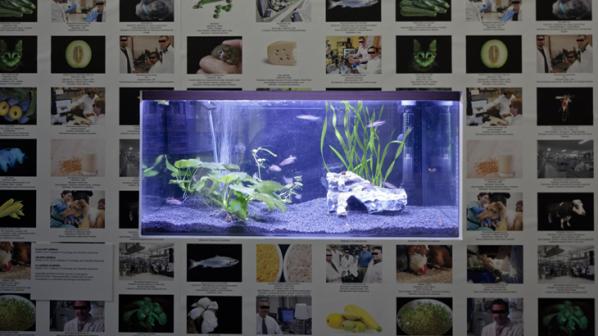 Moving on after the images of the works in ZKM, there is a selection of Hershman Leeson's texts written, from 1984 and 2014. These writings, take us through different stages of her career, revealing ideas and intentions behind much of her work and also some of the work included in the publication. In the last paragraph of the last text in a short essay, titled The Terror of Immortality she writes about the contexts that have given rise to her most recent work. "As organic printing and DNA manipulation reshapes the identities of newly manipulated organisms, so too the culture of absorbed surveillance has dynamically shifted. In the next 100 years, the materials used to create DNA will become increasingly distributed and hybridized. The implications of this research include not only the creation of a sustainable planet of hybrid life forms that can survive a sixth extinction and incorporate into to its existence a morally responsible future." (Leeson 2016)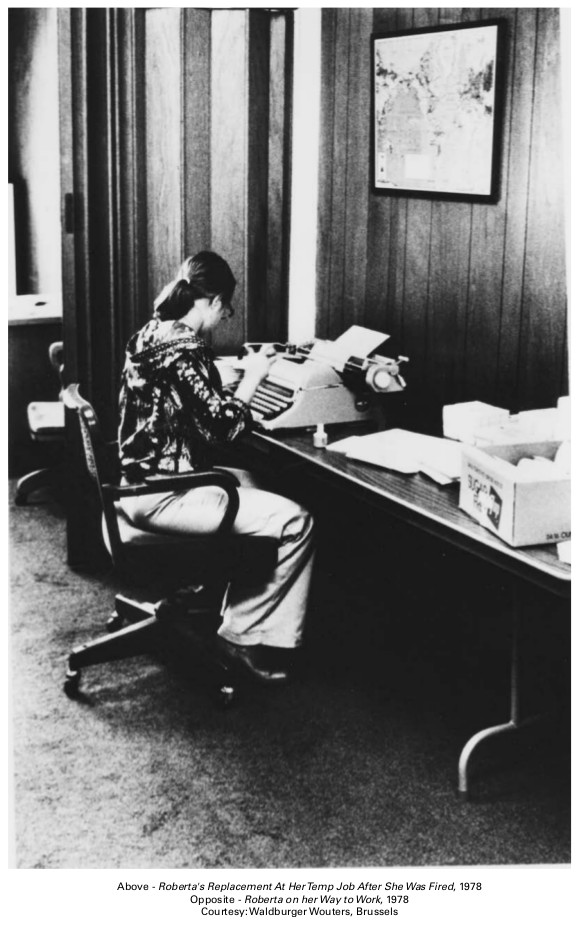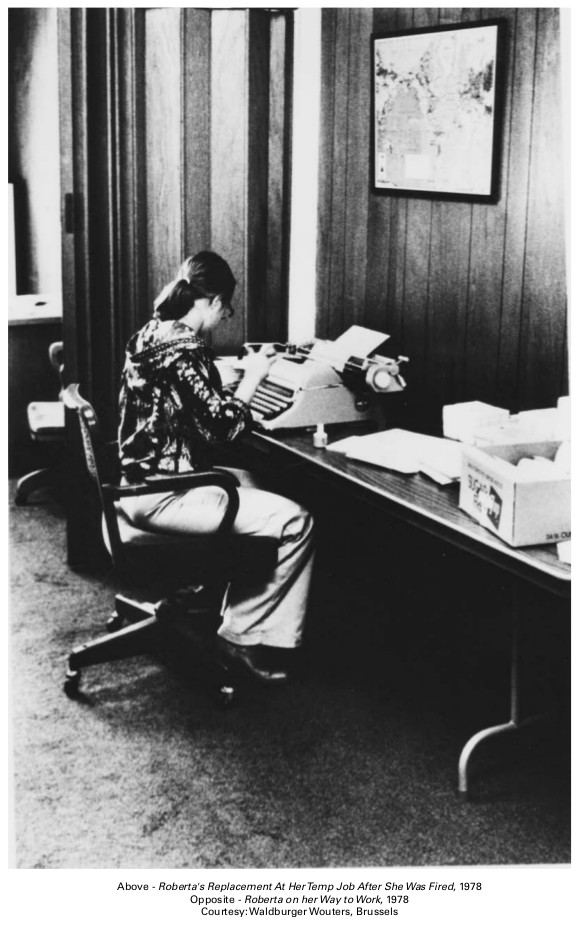 This book is a profound read, offering an insight to this generous and profound artists' fantastical journey in an era marked by accelerating change. And what's so amazing is that the content, the narratives, and the histories, are real. It is an Aladdin's Cave of rich, exceptional artworks, flowing with brilliant ideas. Hershman Leeson has had her finger right on the pulse of what's relevant in the world for a long time, and transmuted the knowledge she unearths in her examination of identity, feminism, science, technology and more into her own artistic language.
Her work is way ahead of most contemporary artists showing now. This book should be read everywhere. Not just because it features great art, but also because features a woman with a great mind. I am not a fan of the words genius or masterpiece; I find them tiresome terms reflecting a form of male domination over women and the non-privileged classes. Yet, after spending time with Civic Radar, I cannot help myself thinking that I have just witnessed something equivalent without the negative baggage attached.
*Text from ZKM – Teknolust. With Lynn Hershman Leeson at the cinema.
http://zkm.de/en/event/2015/03/teknolust-with-lynn-hershman-leeson-at-the-cinema

In 2015, ZKM in cooperation with the Deichtorhallen Hamburg / Sammlung Falckenberg exhibited the first comprehensive retrospective of Leeson's work, including her most recent productions of art. Last year Modern Art Oxford hosted a major solo exhibition of her work Origins of a Species, Part 2 and she also has work in The Electronic Superhighway, at Whitechapel Gallery, in London.

As part of transmediale's opening night in Berlin, audiences were sat in front of three large screens and taken on a journey through the abstract infrastructures of the imminent 'smart city'. Liam Young, a self-proclaimed speculative architect, narrated the voyage whilst beside him, Aneek Thapar designed live sonic soundscapes complementing the performance. For Young, the smart city is a space where contemporary anxieties are not only unearthed but increasingly multiplied. The smart city manufactures users out of citizens, crafting an expanse whereby the hegemonic grip of super-production evolves into a threateningly subversive entity. According to Young, speculative architecture is one of the methods of combating the city's supremacy – moulding the networks within a smart city to facilitate our human needs within a physical realm. It is a means of becoming active agents in amending the future.
Speculative architecture as a term is relatively new, however the concept's origins date back to the 1970s Italian leftist avant-garde. Back then it was called 'Radical Architecture', a term initiated by SUPERSTUDIO's conceptual speculation regarding the structures of architecture. SUPERSTUDIO's methods were transcendental as they favoured the superiority of mental construction over the estranged act of building. The founders of the group, Adolfo Natalini and Cristiano Toraldo di Francia, acknowledged modernist architecture as reductive to man's ability of living a free life since its core foundations were built on putative methods of indoctrinating society into a pointless culture of consumption. The development of The Continuous Monument was a declaration to end all monuments since the structure itself was designed to cover the expanse of the world. Its function was to form 'a single continuous environment of the world that would remain unchanged by technology, culture and other forms of imperialism' as stated by SUPERSTUDIO itself. A function sufficiently egalitarian, and in some respects utopic, The Continuous Monument, much like Tatlin's Third International in the 1920s, was never intended to be built, but instead to uncover the notion of total possibility and arbitrariness. Likewise, Young's performative smart city does not purpose itself around applicable techniques of construction – it creates scenarios of possibility exploring the autonomous infrastructures that lie between the premeditated present and the predicted future. Hello City! intends to transpire the idea that computation, networks and the anomalies that surround them are no longer a finite set of instructions, but instead constitute an original approach to exploring and facilitating speculative thought through imagined urban fictions.
Liam Young's real-time cinematic narration cruises us like a 'driverless vessel' through the smart city beyond the physical spectrum. The smart city becomes an omnipresent regulator of our existence, as it feeds on the data we wilfully relinquish. Our digital footprint re-routes the city, traversing us into what Young calls 'human machines of the algorithm'. His narrative positions human beings as 'machines of post-human production' within what he names a 'DELTA City'. As an envisioned dystopia which creates perversions between the past, present and future, Hello City! is reminiscent of Kurt Vonnegut's post-modern narrative in Cat's Cradle. San Lorenzo, the setting for Vonnegut's book, is on the brink of an apocalypse – the people's only conjectural saviour would be their deluded but devoted faith to 'Bokononism', a superficial religion created to make life bearable for the island's ill-fated inhabitants. Moreover, the substance 'Ice-9', a technological advancement, is exploited far from its original purpose of military use, leading to looming disaster. Both Bokononism and the existence of Ice-9 resonate Young's narrative as they explore the submissive loss of free will and the consequences of allowing the future to be dictated by uncontainable entities. In Hello City! the metropolis becomes despotic and even more complex as it is designed by algorithms feeding on information instead of the endurances and sensitivities of the human body.
Like software constructed by networks, the future landscape will be a convoluted labyrinth for physical beings. Motion within the city will be ordained by a form of digital dérive structured by self-regulated and sovereign systems. Young's video navigates us through blueprint structures simulating the connections within networks thus proclaiming the voyage as unbridled by our own corporal bodies. The body is no longer dominant. He introduces us to Lena, the world's first facial recognition image, originally a cover from a 1972 Playboy magazine. Furthermore, he makes references to Internet sensation Hatsune Miku as a 'digital ghost in the smart city' whilst the three screens project and repeat the phrase 'to keep everybody smiling' ten times. We may speculate that for Young, the smart city has the potential to function like Alpha 60, a sentient computer system in Godard's film Alphaville, controlling emotions, desires and actions of the inhabitants in the 'Outlands'. As Young dictates 'the City, looks down on the Earth' – it becomes a geological tool and engages the speculative architect to remain relevant within the ever-changing landscape of that space.
In a preceding interview, Young refers to the speculative architect as a 'curator', 'editor' and 'urban strategist' attempting to decentralise power structures from conventional and conformist architectural thought. In 2014, Young's think tank 'Tomorrow's Thoughts Today' envisaged and undertook a project titled New City. New City is a series of photorealistic animated shorts featuring the cities of tomorrow; one is The City in the Sea, another is Keeping Up Appearances and the last is Edgelands. Too often, these works are projected and interpreted with the foreseeable frowning of rising consumerism concurrent with the dissolute development of technological super structures. Without a doubt, the supposition that technology is alienating us from our identities as citizens of a city is undeniable and exhaustively linked to the creation of super consumers and social media. Nonetheless, New Cities is more than just about that – comparable to the architectural intrusions of SUPERSTUDIO, the narrative of Cat's Cradle and Alphaville,New City underlines the impending subsequent loss of human liberty with the advent emergence of the smart city whilst Hello City! injects the audience in within it.
Young's notion of the smart city is consolidated within a Post-Anthropocene existence. Without any dispute, our world will inevitably divulge a post-anthropocene reality, but until that critical moment arrives, acts of speculation, such as speculative architecture, only exist within the hypothesis of potentiality. In fact, throughout Hello City! speculation cannot be positioned as either a positive or negative entity – it appears to lie within a neutral area of hybridity and experimentation. The narrative of Hello City! is purely speculative and thus exceedingly experimental. Like much of SUPERSTUDIO's existence, antithetical notions of egalitarianism and cynicism run throughout Hello City! triggering perpetual seclusion of the audience's contemplations. Conflicting positions reveal an ambivalence resulting to escalated concerns towards the act of execution. Speculative architecture itself is a purely narrative process designed on a fictitious future that is not formulated and so the eternal battle between theory and practice will always occur. Uncertainties raise an issue of pragmatism and whether speculation, evidently in architecture, is commendable. Seeing as speculation for the future is, in its most basic form, an act of research, it is regarded as the most pragmatic practise when taking into consideration any future endeavours. As the performance draws to an end, Young declares that 'In the future everything will be smart, connected and made all better' and then indicates towards the contradicting existence of Detroit subcultures that the future map will be unable to locate. A message loaded with properties that are paradoxical and thus ambiguous in their intent, Hello City! occupies itself with inner contradictions that only create the possibility for plural futures, a functional commons for the infrastructure of tomorrow.