Furtherfield Gallery

Saturday 14 Jul until Sunday 19 Aug 2018
Private View:  Friday 13 July 18.00 – 20.00
Open Sat – Sun, 11:00 – 17:00 or by appointment
Admission Free
This summer, Playbour – Work, Pleasure, Survival, will transform Furtherfield into a psychological environment comprising a series of games. Offering glimpses into the gamification of all forms of life, players are asked to test the operations of the real-world, and, in the process, experience how forms of play and labour feed mechanisms of work, pleasure, and survival. Perform in unwitting data extraction in exchange for public services, learn from hostile designs, and create value by monetising your social relations.
What it means to be a worker is expanding. From the self-made celebrity of the Instafamous to the personal live-streaming of online gamers, many of us shop, share, and produce online, 24/7. In certain sectors, the seeming convergence of play and labour means work is sold as an extension of our personalities and that employees can be more themselves at work. As work continues to evolve and adapt to online cultures, where labour occurs, what is viewed as a product, and even, our sense of self, begins to change.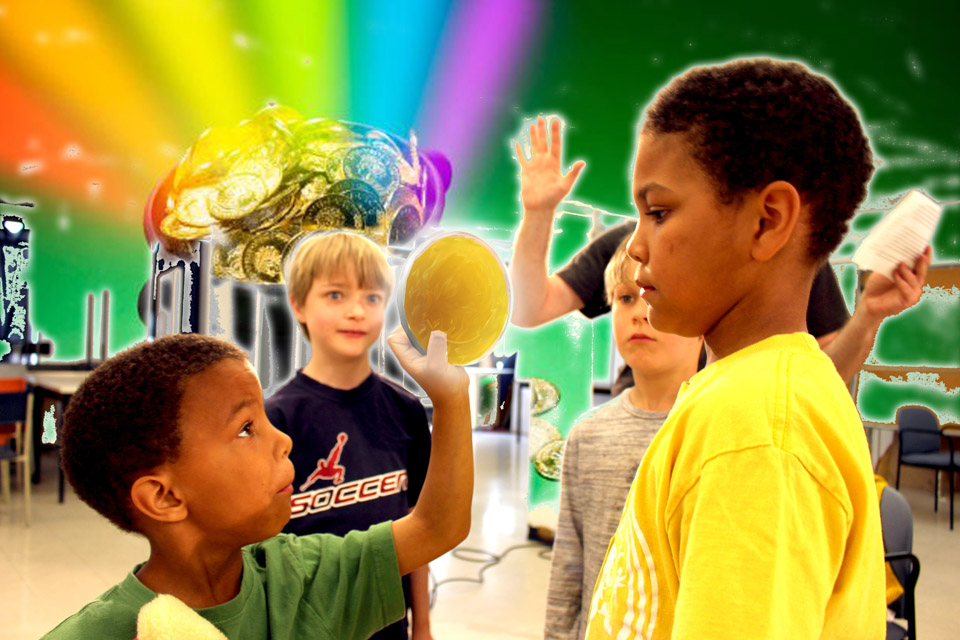 Over the last decade, expanding surveillance strategies and new sites of spectatorship online, have forced another evolution in 'leisure' spaces. Today, the worker is asked to draw on internal resources and self-made networks to develop new avenues of work, pleasure, and survival. As they do, emerging forms of industry combine the techniques and tools of game theory, psychology, and data science to bring marketing, economics, and interaction design to bear on the most personal of our technologies, our smartphones and our social media networks. Using metrics to quantify behaviours, profiling personalities through social media use, and conditioning actions to provide rewards, have become new norms online for many to the extent that much of public life can be seen as part of a process of "capturing play in pursuit of work".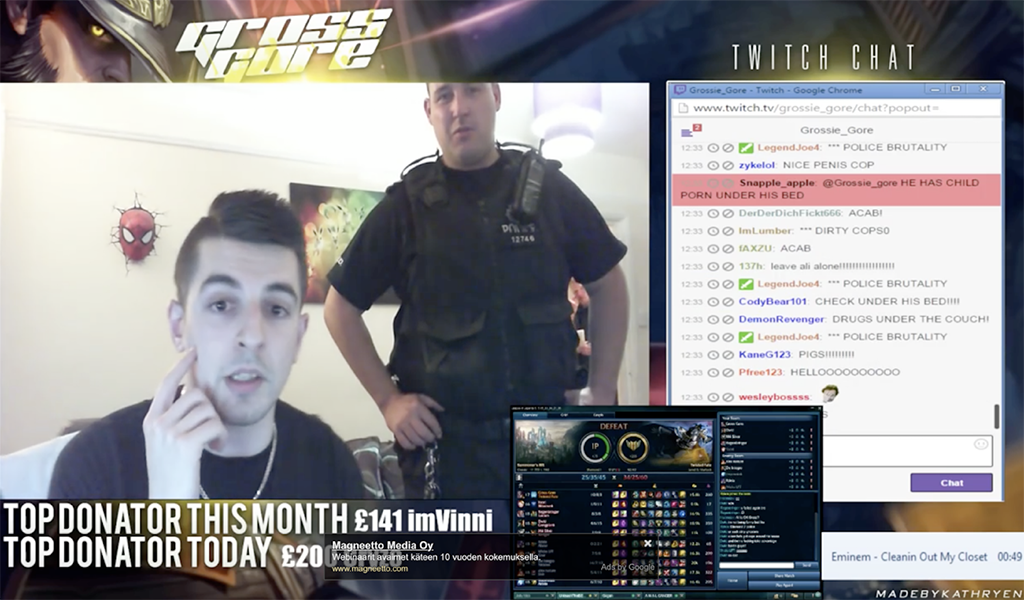 Although these realities affect many they are hard to define and publicly, very little time is given over to thinking about the emergent values and contours of work and play in an age of increasing data-driven technologies. How are forms of 'playbour' impacting our health and well-being? What forms of resistance could and should communities do in response? To gain a deeper understanding of the answers to these questions, we worked with artists, designers, activists, sociologists and researchers, in a three-day co-creation research lab. The group engaged in artist lead experiments and playful scenarios, conducted research with "workers"; as well as scientists and scholars to generate new knowledge. This exhibition is the result of this collective cognitive labour. Each game in Furtherfield simulates an experience of how techniques of gamification, automation, and surveillance, are applied to the everyday in the not yet complete capture of all forms of existence into the wider systems of work.
Lab session leads and participants: Dani Admiss, Kevin Biderman, Marija Bozinovska Jones, Ruth Catlow, Maria Dada, Robert Gallager, Beryl Graham, Miranda Hall, Arjun Harrison Mann, Maz Hemming, Sanela Jahic, Annelise Keestra, Steven Levon Ounanian, Manu Luksch, Itai Palti, Andrej Primozic, Michael Straeubig, Cassie Thornton, Cecilia Wee, Jamie Woodcock.
Curated by Dani Admiss.
ABOUT THE CURATOR
Dani Admiss is an independent curator and researcher working across art, design, and networked cultures. Her work employs world-building and co-creation to explore changes happening to our social, technological, and ecological, contexts. She is particularly interested in working with others to understand not yet completed transformations of body, society, and earth, into global capitalist systems. She is Founder of Playbour – Work, Pleasure, Survival, an art and research platform dedicated to the study of the worker in an age of data technologies. She is currently curating a public art circuit "Assembling an Island" for Walk&Talk in the Azores Islands and curatorial consultant with Abandon Normal Devices, a roving Biennial of digital culture for their 10th-anniversary, Festival 2019. She is a Ph.D. student researcher at the faculty for New Media Art at Sunderland University, exploring world-building practices and curating world systems. Recent curatorial projects include, 'Digital Dark Ages' Abandon Normal Devices, 'AI in Asia', Digital Asia Hub, Hong Kong, 'Big Bang Data' Somerset House, London, 'Digital Revolution' the Barbican Centre, London, and 'The Institute Effect' at 'Close, Closer' the 2013 Lisbon Architecture Triennale, Portugal. Trained in Visual Cultures at Goldsmiths College University she completed her Masters in Curating Contemporary Design at Kingston University in partnership with the Design Museum with an AHRC partnership scholarship.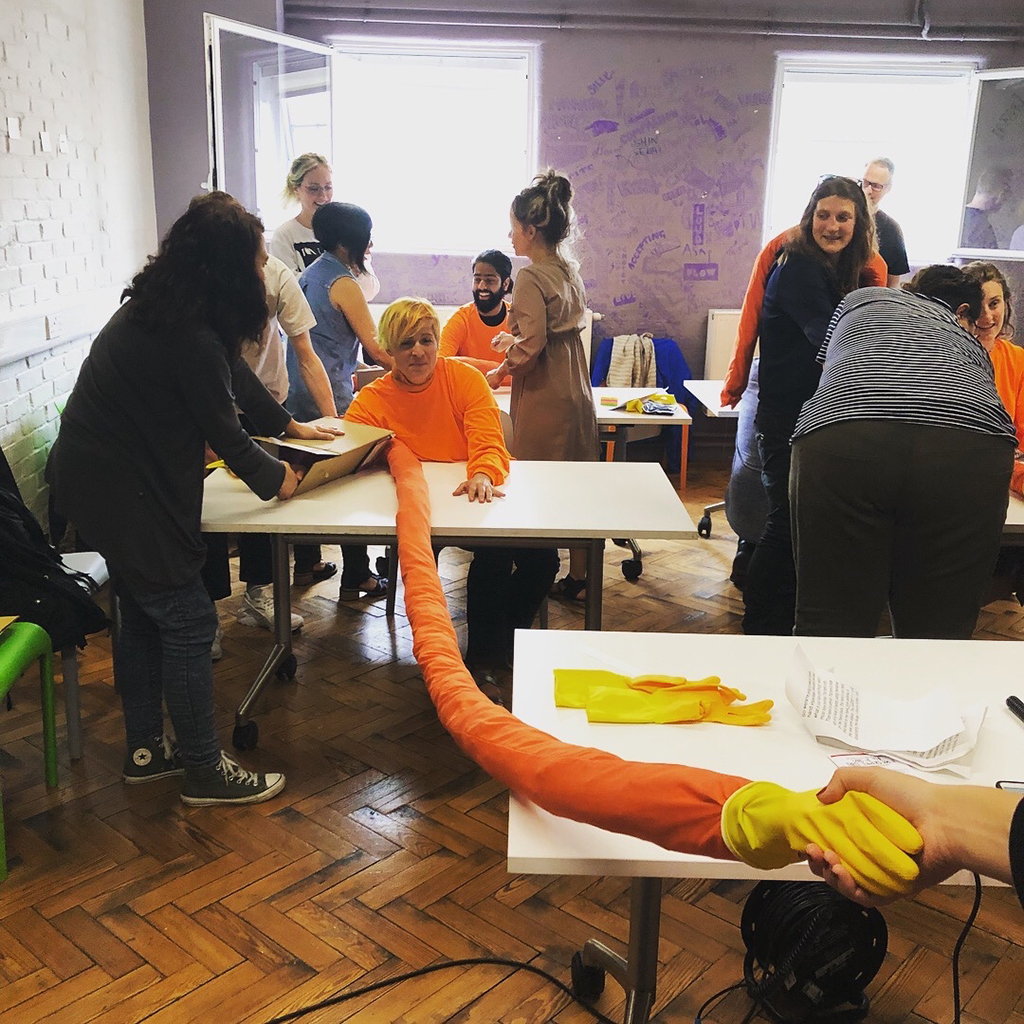 ABOUT FURTHERFIELD
Furtherfield is an internationally renowned arts organisation specialising in labs, exhibitions and debate for increased, diverse participation with emerging technologies. At Furtherfield Gallery and Furtherfield Lab in London's Finsbury Park, we engage more people with digital creativity, reaching across barriers through unique collaborations with international networks of artists, researchers and partners. Through art Furtherfield seeks new imaginative responses as digital culture changes the world and the way we live.
Furtherfield Gallery
McKenzie Pavilion
Finsbury Park, London, N4 2NQ
Visiting Information

This project has been funded with the support from the European Commission. This communication reflects the views only of the author, and the Commission cannot be held responsible for any use which may be made of the information contained therein.