At Furtherfield we have worked with decentralised network practices in arts and technology since we published our first webpages in 1996 – before the great centralisation – when the web thought it was already distributed and P2P. We took the spirit of punk and DIY in a more collaborative direction inspired by Free and Open Source Software methods and cultures, to build new platforms and art contexts with a playful Do It With Others (DIWO) ethos. We still connect with artists, techies, activists and thinkers from our base in Finsbury Park in North London, and internationally online. In 2015 Furtherfield launched the Art Data Money programme that sought to develop a commons for the arts in the network age.
DECAL – Decentralised Arts Lab is the outcome.
DECAL exists to mobilise crowdsourced research and development by leading artists, using blockchain and web 3.0 technologies for fairer, more dynamic and connected cultural ecologies and economies now.
---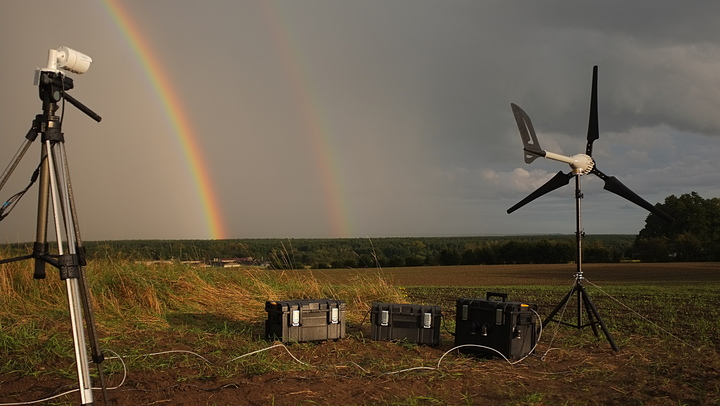 Furtherfield Spring Editorial 2018 – Blockchain Imaginaries
2018
Introduction to Furtherfield Spring season of art and blockchain essays, interviews, events, exploration and critique.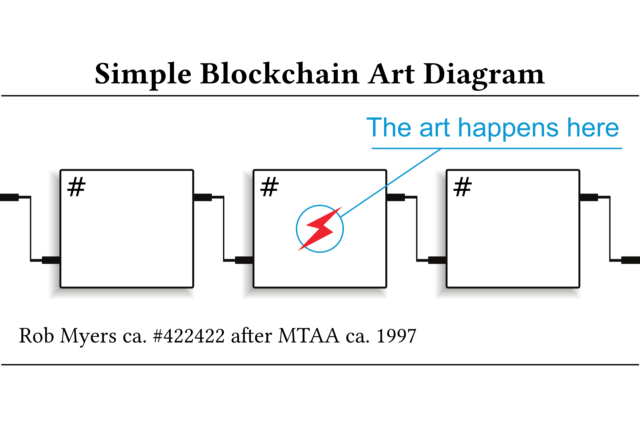 Collected writings by Rob Myers
2014 – Present
On blockchain geometries, accelerationist art, crypto and DAWCs, art for algorithms, and (Conceptual) Art, cryptocurrency and beyond.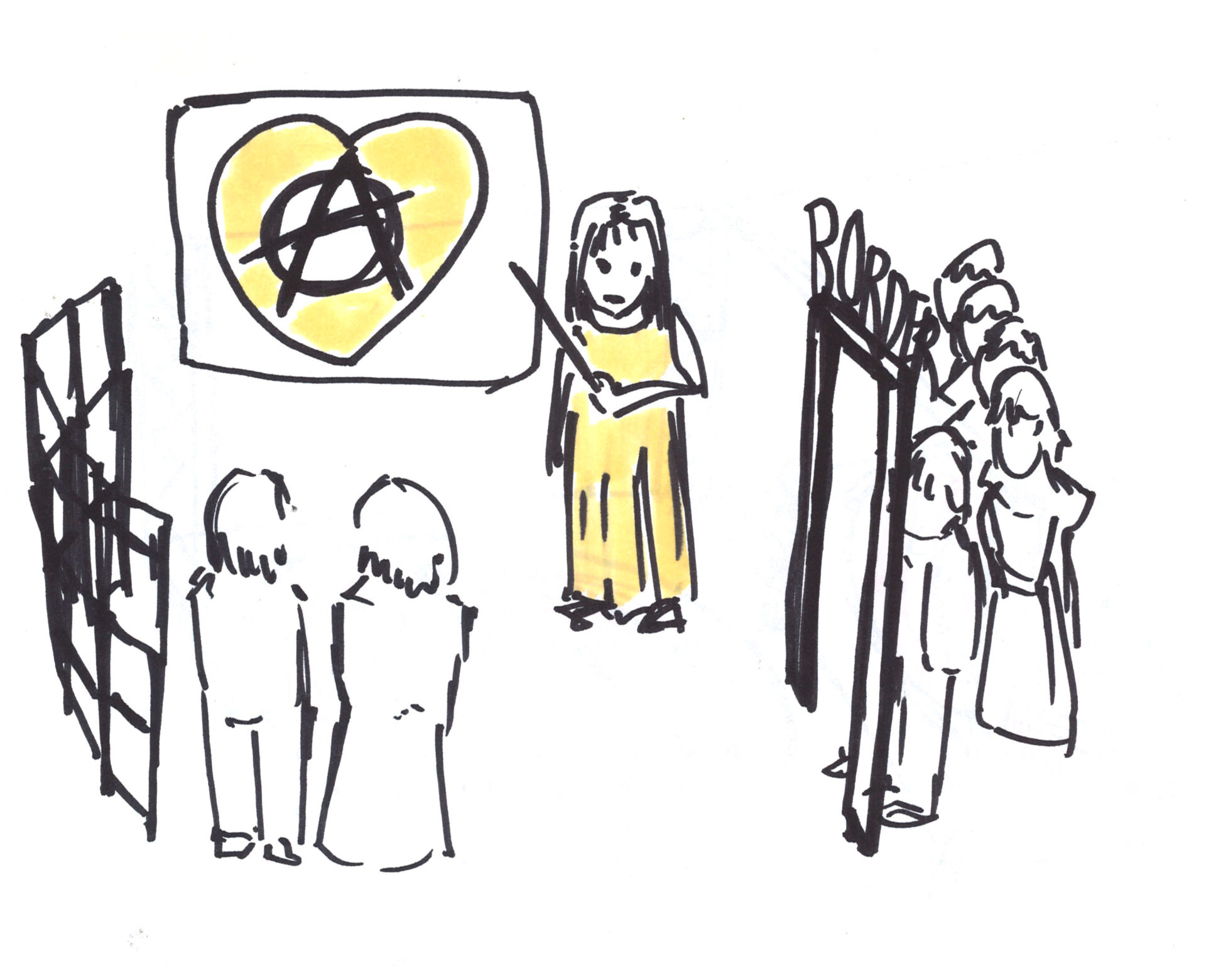 DAOWO – The blockchain laboratory and debate series for reinventing the arts
Oct 2017 – Present
A temporary laboratory for the creation of a living blockchain art laboratory devised by Ruth Catlow and Ben Vickers in collaboration with Goethe Institut, London.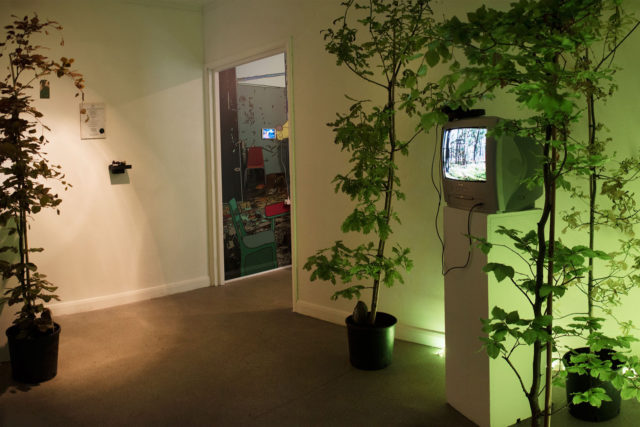 New World Order
2017 – 18
Artists envision a world made by machines, markets and natural processes, without states or other human institutions in an international touring exhibition curated by Furtherfield.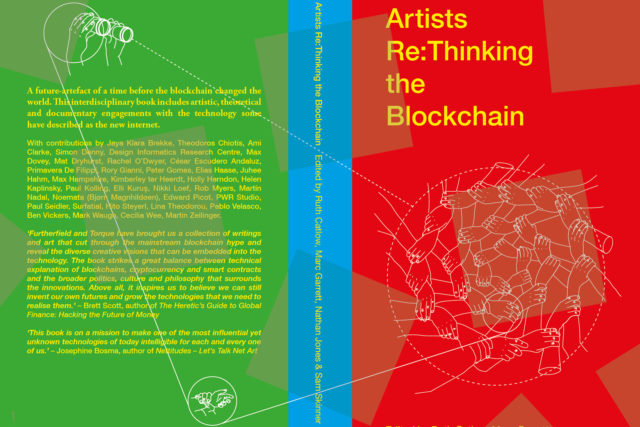 Artists Re:thinking the Blockchain
2017
The first book of its kind, bringing together artistic, speculative, conceptual and technical engagements with blockchains.
Edited by Ruth Catlow, Marc Garrett, Nathan Jones, and Sam Skinner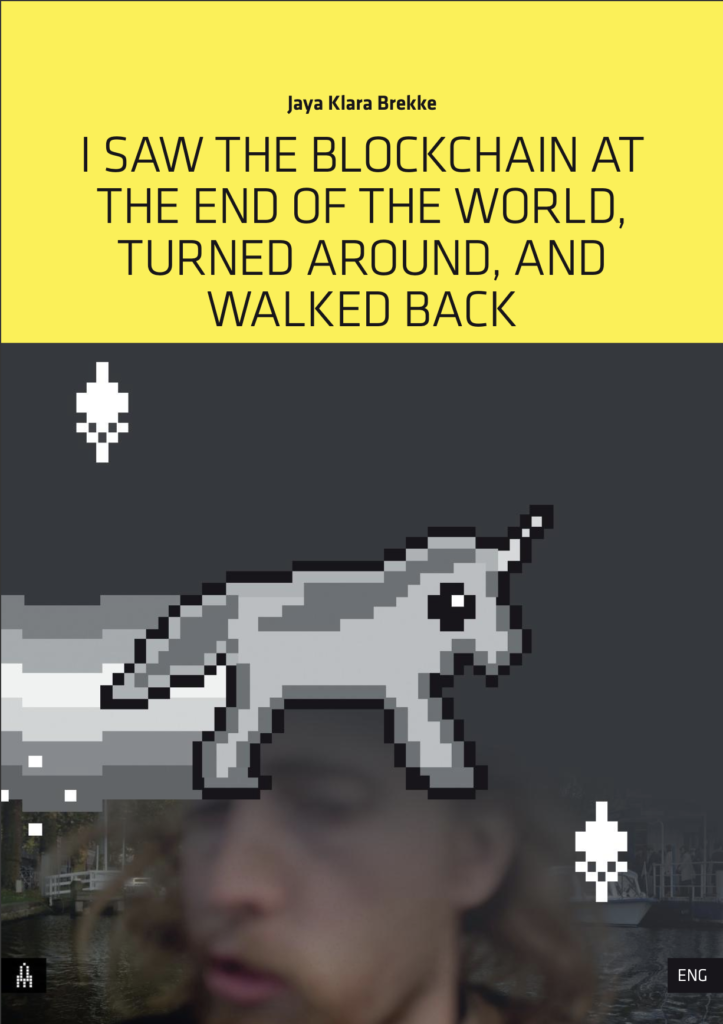 Jaya Klara Brekke: I saw the Blockchain at the End of The World, turned around, and walked back
2018
Written on the occasion of the New World Order group exhibition for PostScriptUM #31 Series published by Aksioma, edited by Janez Janša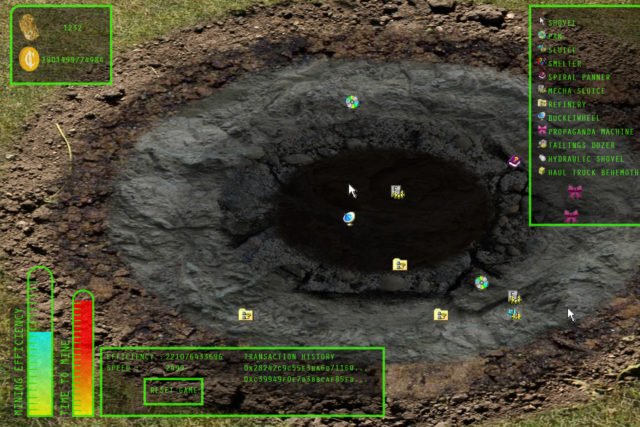 Blockchain Art Commission*
2017
Clickmine by Sarah Friend is a hyperinflationary ERC-20 token that is minted by a clicking game.
A Furtherfield and NEoN Digital Arts Festival Co-commission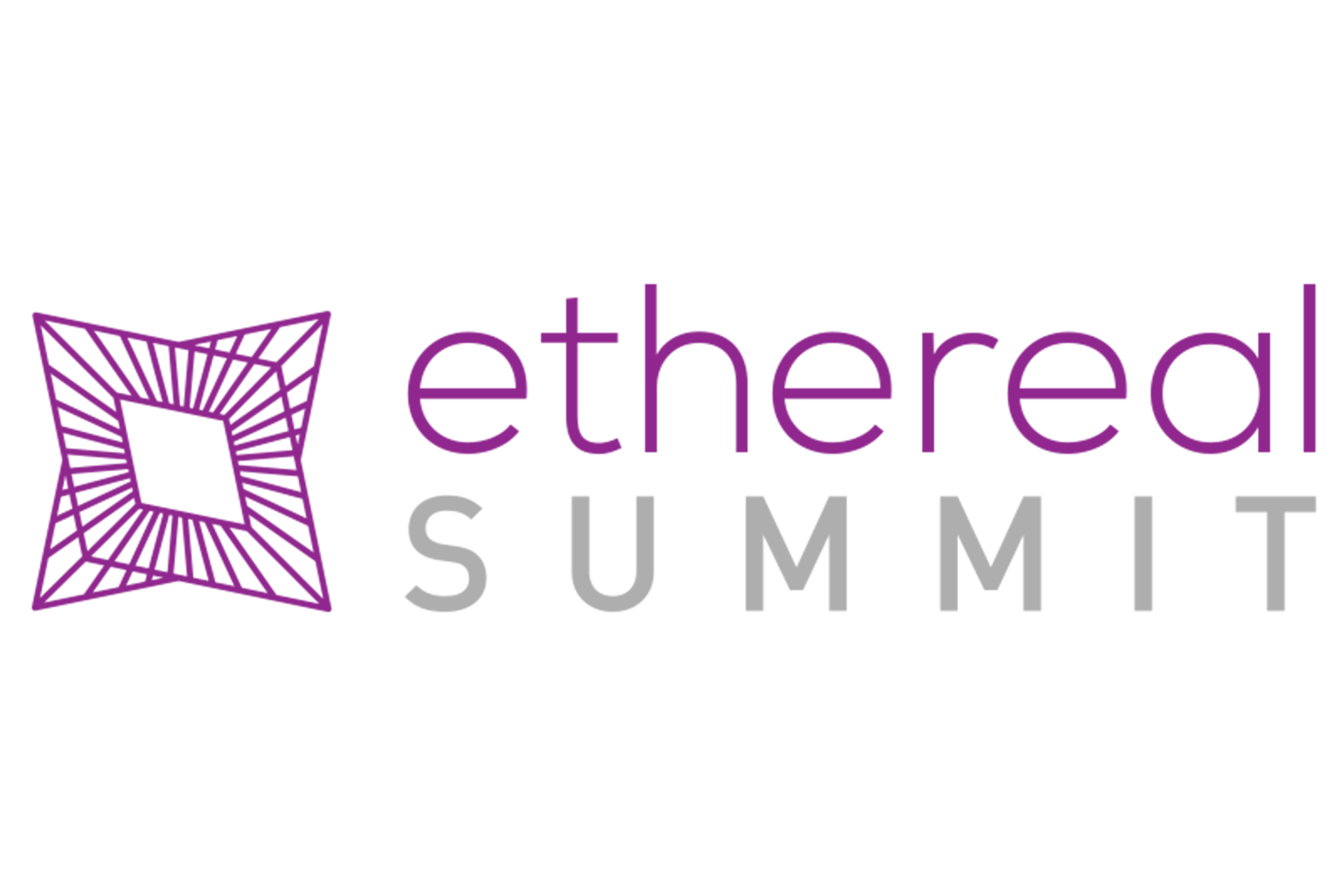 Ethereal Summit NY
2018
Commission and exhibition of contemporary artists working with public blockchains as a medium for conceptual and social experimentation. Jurors and curators, Ruth Catlow, Giani Fabricio, Sam Hart, Will King, Saraswathi Subbaraman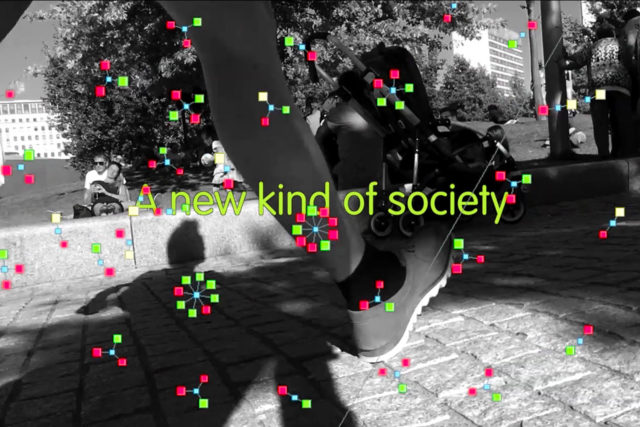 The Blockchain: Change Everything Forever
2016
A short film to stimulate cross sector debate around how emerging blockchain technologies change the social contract, directed by Pete Gomes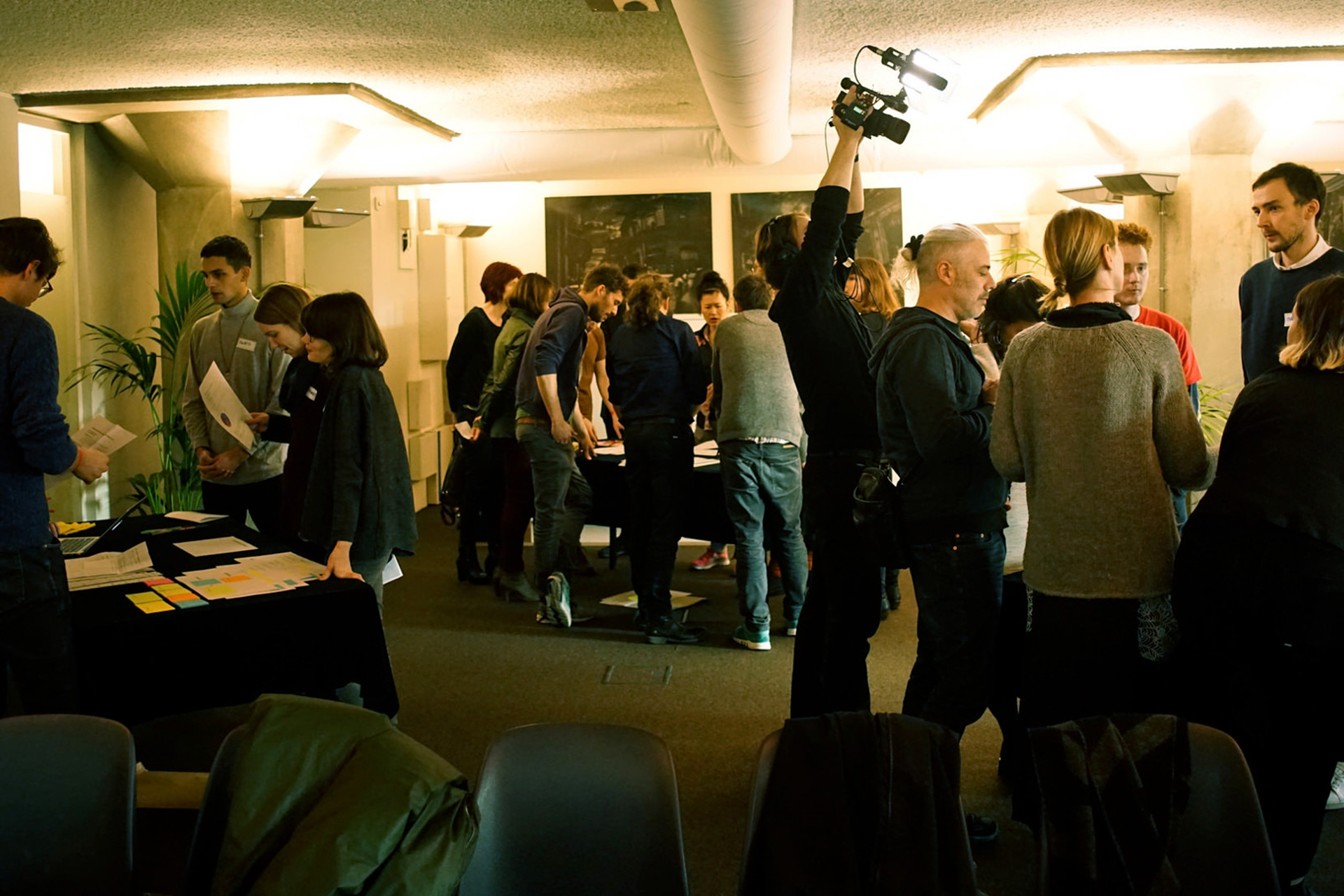 Role Play Your Way to Budgetary Blockchain Bliss
2016
Ruth Catlow and Ben Vickers brought the LARPing tradition to INC's MoneyLab. Inviting participants to take on generic roles from the business cycle of start up tech companies trying to make the next big thing with the latest technological innovation.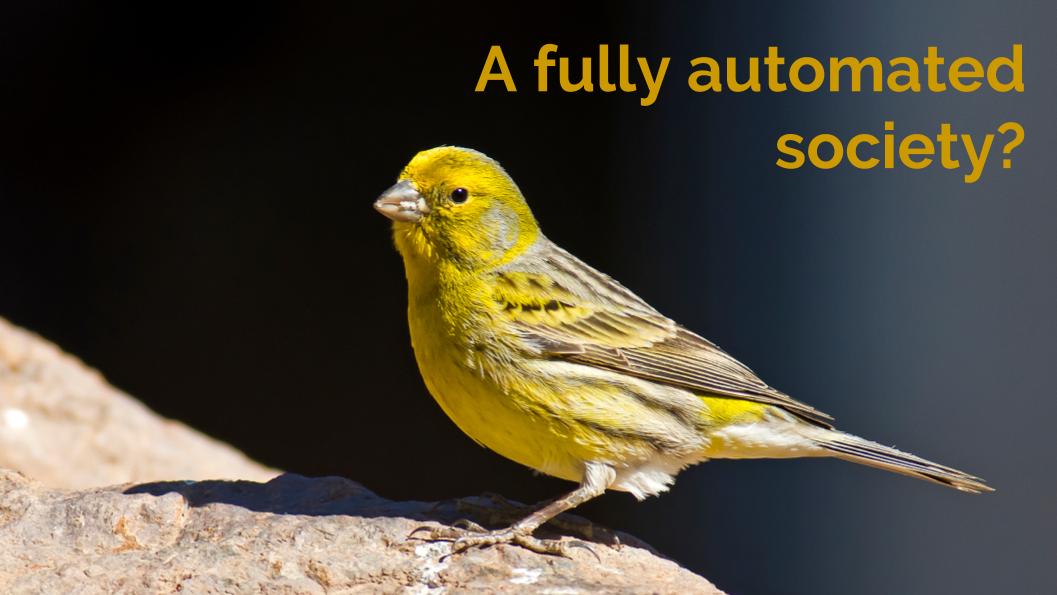 Blockchain's Potential in the Arts
2016
A gathering of organisations, academics and policy makers in arts and culture to explore blockchain's potential. Convened by Ben Vickers and Ruth Catlow and hosted by the Austrian Cultural Forum, London.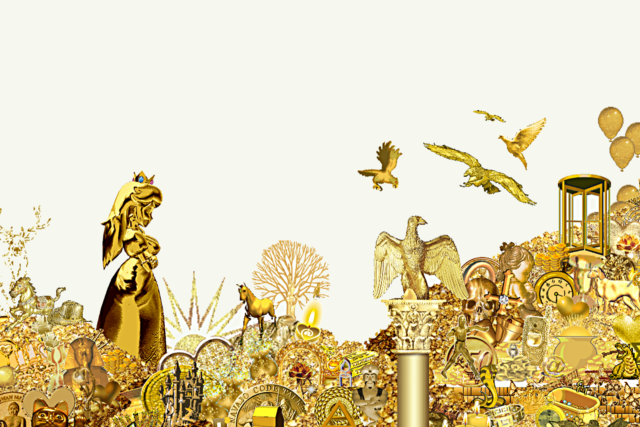 The Human Face of Cryptoeconomies
2015
An exhibition curated by Futherfield to explore how might we produce, exchange and value things differently for a transformed artistic, economic and social future?
---
Selected Press
http://rhizome.org/editorial/2018/jun/14/island-mentality/
https://edition.cnn.com/style/article/cryptokitty-blockchain/index.html
http://hyperallergic.com/440936/what-blockchain-means-for-contemporary-art/
https://www.artbasel.com/news/artists-as-cryptofinanciers–welcome-to-the-blockchain
https://soundcloud.com/artontheblockchain/episode-17-a-conversation-wruth-catlow-from-furtherfieldorg-sam-hart-of-avantorg
---
Exhibition, Furtherfield Gallery, London Oct 2015 – Nov 2015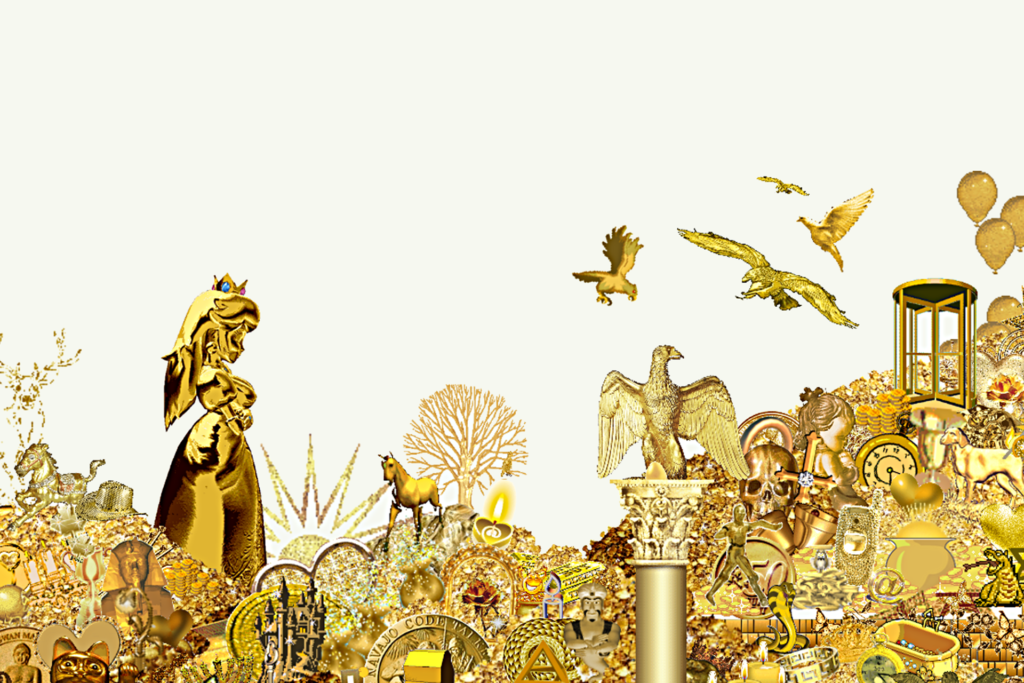 Émilie Brout and Maxime Marion exhibit ornamental Gold and Glitter created with 'found' internet GIFs and Nakamoto (The Proof) – a video documenting the artists' attempt to produce a fake passport of the mysterious creator of Bitcoin, Satoshi Nakamoto. FaceCoin by Rob Myers is an artwork that is also a machine for mining faces as proof of aesthetic work. His Shareable Readymades are iconic 3D printable artworks for an era of digital copying and sharing. The Museum of Contemporary Commodities by Paula Crutchlow and Dr Ian Cook treats everyday purchases as if they were our future heritage and Jennifer Lyn Morone™ Inc reclaims ownership of personal data by turning her entire being into a corporation. The Alternet by Sarah T Gold conceives of a way for us to determine with whom, and on what terms, we share our data and Shu Lea Cheang anticipates a future world where garlic is the new social currency.
Press:
JJ Charlesworth for Art Review Jan-Feb 2016
---
Short film, 2016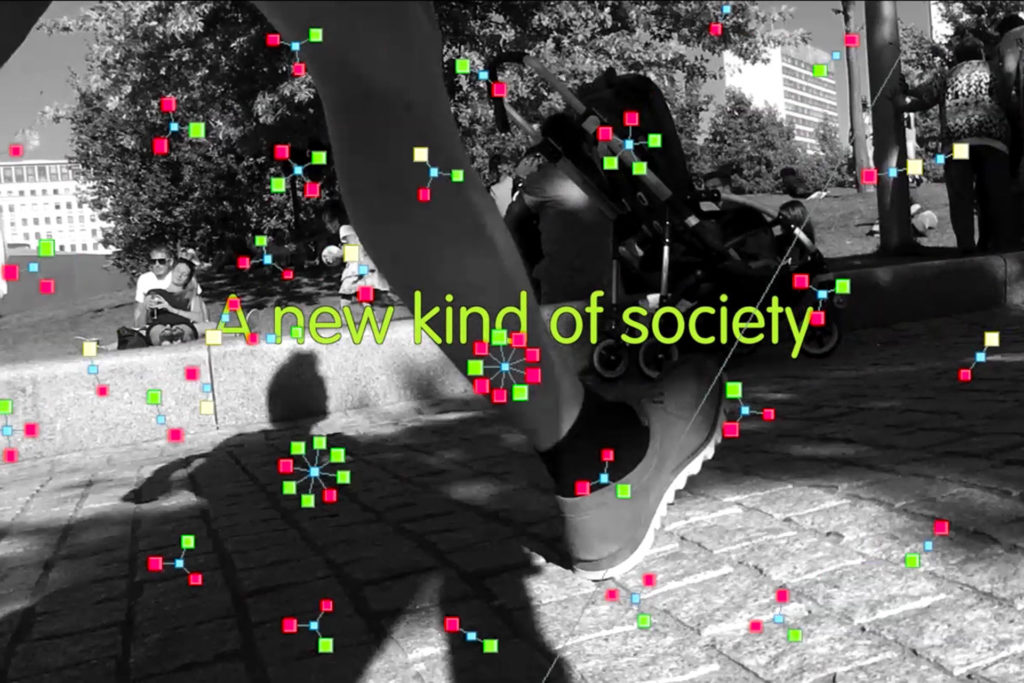 The underpinning technology of digital currencies and smart contracts, the blockchain is reshaping concepts of value, trust, law and governance. This film sets out to diversify the people involved in its future by bringing together leading thinkers, computer scientists, entrepreneurs, artists and activists who discuss:
What can a blockchain do?
Who builds this new reality?
How will we rule ourselves?
How will the future be different because of the blockchain?
A Furtherfield film with Digital Catapult London. Directed by Pete Gomes, concept and research by Ruth Catlow. Featuring interviews with: Dr Anat Elhalal; Ben Vickers; Dr Catherine Mulligan; Elias Haase; Irra Ariella Khi; Jaime Sevilla; Jaya Klara Brekke; Kei Kreutler; Pavlo Tanasyuk; Rob Myers; Sam Davies; and Vinay Gupta
---
Live Action Role Play, 2016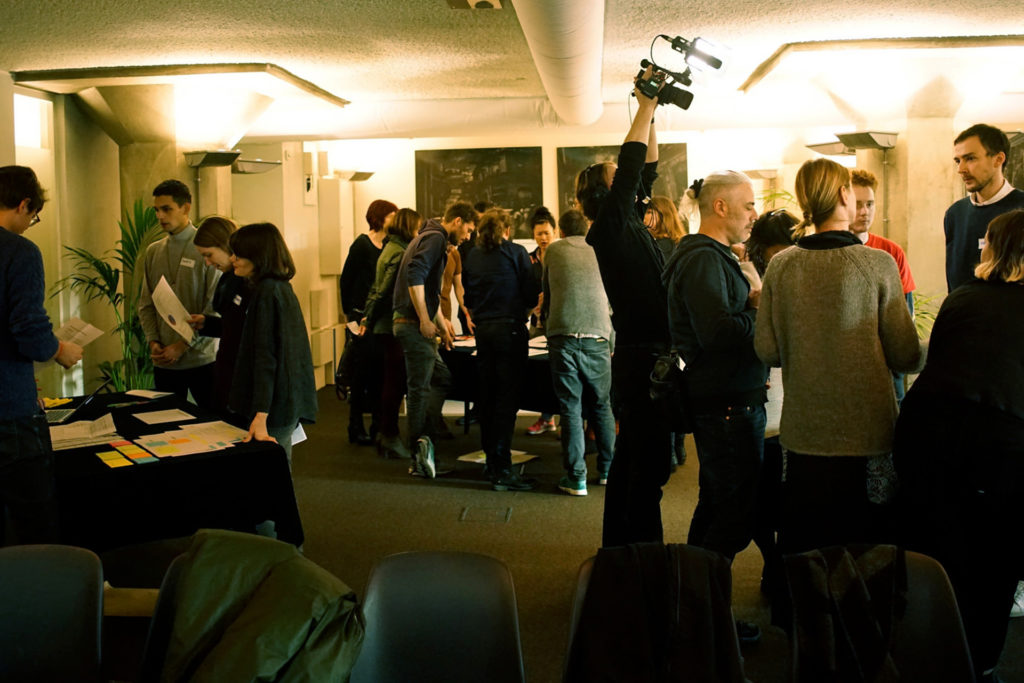 This 2-day start up tech hackathon compressed into 2 hours was aimed at creating Blockchain based businesses ideas that improve the life and future of cats. The workshop critically emulated the extravagant discourse and excitement surrounding the super-automation and hyperconnectivity that comes with blockchain and similar technologies, and the capacity of the technology stakeholders to both increase and diminish global inequity. Devised by Ben Vickers, Ruth Catlow for Institute of Network Cultures' MoneyLab.
Report:
http://networkcultures.org/moneylab/2016/12/06/role-play-your-way-to-budgetary-blockchain-bliss/
---
International Touring Exhibition, 2017 – 2018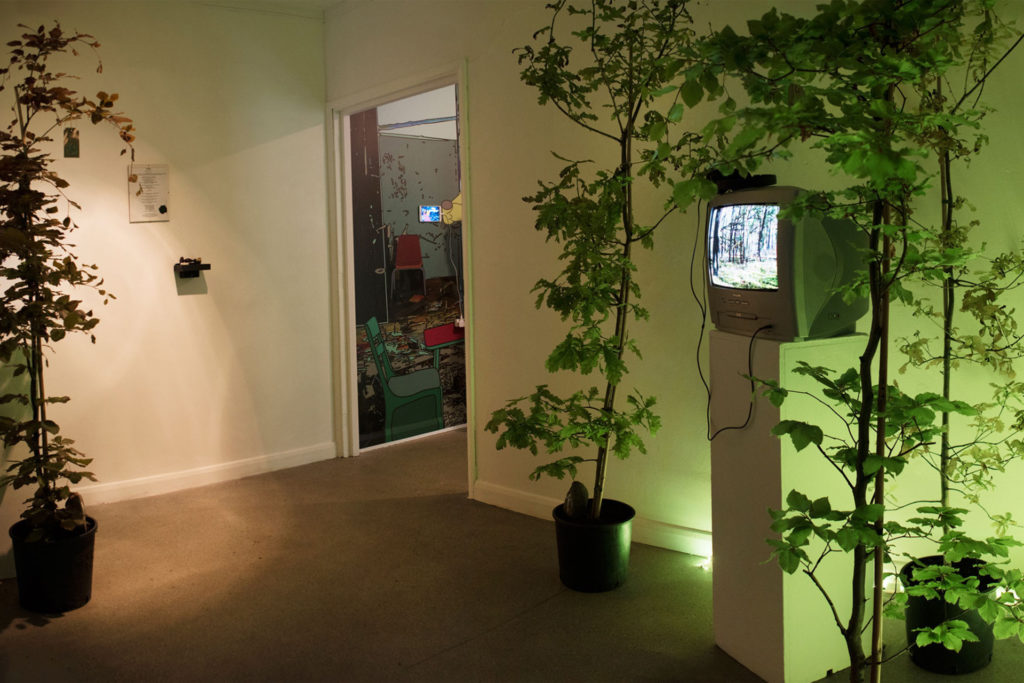 Jaya Klara Brekke, Max Dovey, Pete Gomes, HandFastr, Rob Myers, Primavera De Filippi of O'Khaos, Terra0, Lina Theodorou and xfx (aka Ami Clarke). Curated by Furtherfield
A self-owning forest with ideas of expansion, a self-replicating android flower, a cryptocurrency rig to mine human breath, a five minute marriage contract, a Hippocratic Oath for software developers; in an exhibition about living with blockchain technologies.
Artists investigate and test the possible consequences of blockchain technologies, and their capacity to embody divergent political ideas. They explore dramatic new conceptions of global governance and economy, that could permanently enrich or demote the role of humans. They portray a world in which responsibility for many aspects of life are transferred, permanently (for better or worse) from natural and social systems into a secure, networked, digital ledger of transactions, and computer-executed contracts.
Produced as part of the State Machines programme*
Press: https://edition.cnn.com/style/article/cryptokitty-blockchain/index.html
---
Book published by Torque Editions, 2017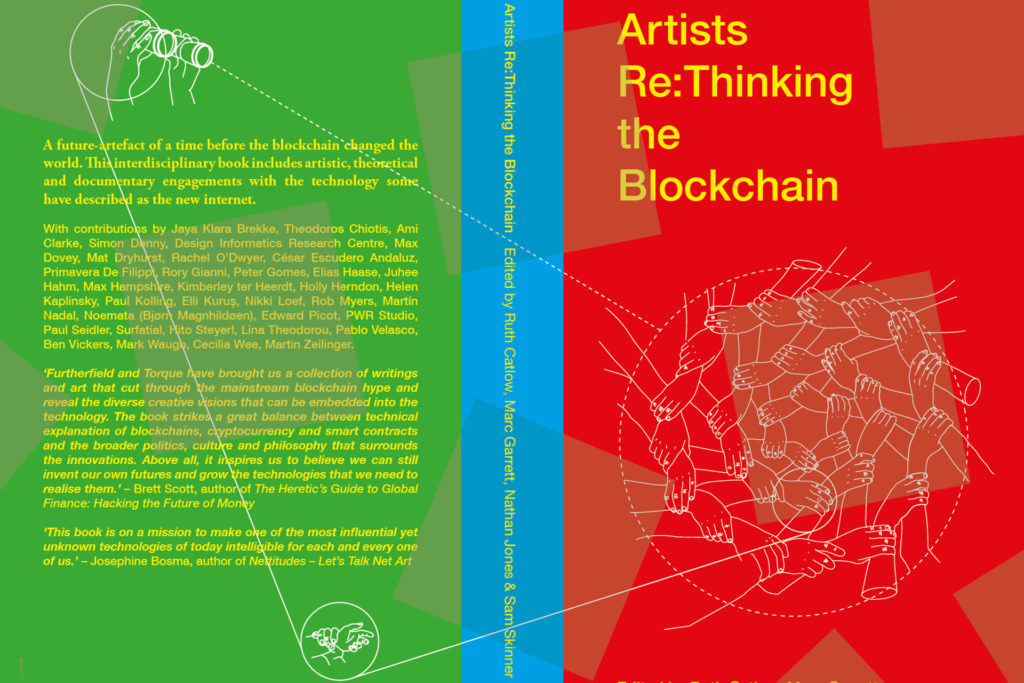 Artists Re:Thinking the Blockchain is the first book of its kind, intersecting artistic, speculative, conceptual and technical engagements with the the technology heralded as "the new internet". The book features a range of newly commissioned essays, fictions, illustration and art documentation exploring what the blockchain should and could mean for our collective futures.
Artists Re:Thinking The Blockchain
Imagined as a future-artefact of a time before the blockchain changed the world, and a protocol by which a community of thinkers can transform what that future might be, Artists Re:Thinking The Blockchain acts as a gathering and focusing of contemporary ideas surrounding this still largely mythical technology. The full colour printed first edition includes DOCUMENTATION of artistic projects engaged in the blockchain, including key works Plantoid, Terra0 and Bittercoin, THEORISATION of key areas in the global blockchain conversation by writers such as Hito Steyerl, Rachel O'Dwyer, Rob Myers, Ben Vickers and Holly Herndon, and NEW POETRY, ILLUSTRATION and SPECULATIVE FICTION by Theodorios Chiotis, Cecilia Wee, Juhee Hahm and many more. It is edited by Ruth Catlow, Marc Garrett, Nathan Jones and Sam Skinner.
Along with a print edition, Artists Re:Thinking the Blockchain includes a web-based project in partnership with Design Informatics at University of Edinburgh: Finbook is an interface where readers and bots can trade on the value of chapters included in the book. As such it imagines a new regime for cultural value under blockchain conditions.
This book and surrounding events is produced in collaboration between Torque and Furtherfield, connecting Furtherfield's Art Data Money project with Torque's experimental publishing programme. It is supported by an Arts Council England Grants for the Arts, Foundation for Art and Creative Technology and through the State Machines project by the Creative Europe Programme of the European Union.
Buy Artists Re:thinking the Blockchain
Format: Paperback
ISBN number: 978-0-9932487-5-7
Torque and Furtherfield, London, 2017
Distributor: Liverpool University Press
Press:
http://we-make-money-not-art.com/artists-rethinking-the-blockchain/
https://hyperallergic.com/440936/what-blockchain-means-for-contemporary-art/
http://networkcultures.org/moneylab/2018/01/26/artists-rethinking-the-blockchain/
---
The blockchain laboratory and debate series for reinventing the arts, 2017 – Present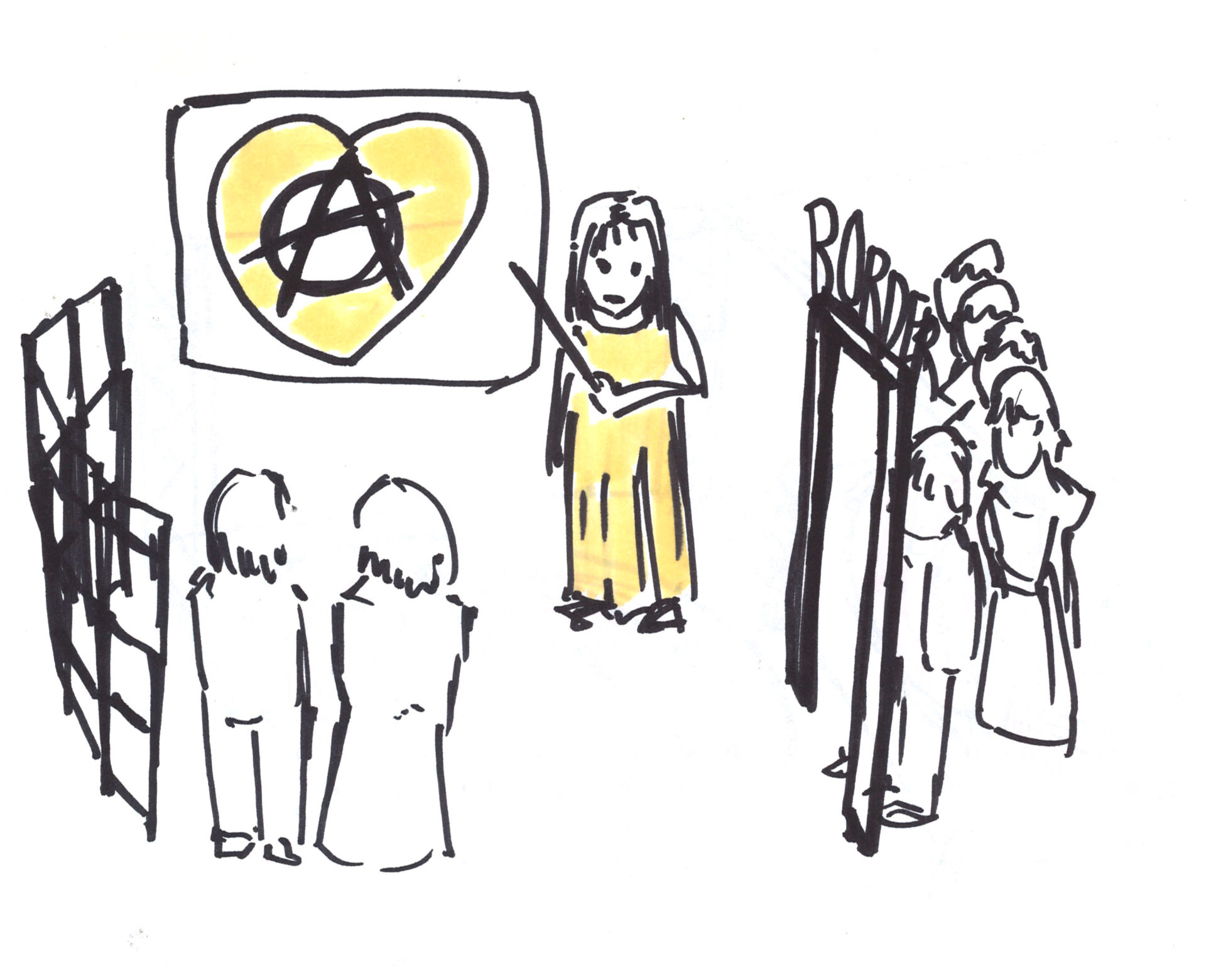 This series brings together artists, musicians, technologists, engineers, and theorists to join forces in the interrogation and production of new blockchain technologies. The focus is to understand how blockchains might be used to enable a critical, sustainable and empowered culture, that transcends the emerging hazards and limitations of pure market speculation of cryptoeconomics.
Devised by Ruth Catlow and Ben Vickers in collaboration with Goethe Institut, London.
Contributors include Ramon Amaro, Jaya Klara Brekke, Ed Fornieles, Jess Houlgrave, Janez Jansa, Helen Kaplinsky, Thor Karlsson, Kei Kreutler, Sarah Meiklejohn, Julian Oliver, Emily Rosamond, Hito Steyerl, Mark Waugh, Laura Willis.
Visit the DAOWO website to view video and pdf resources
Produced as part of the State Machines programme*
Press:
http://rhizome.org/editorial/2018/jan/03/reinventing-the-art-lab-on-the-blockchain/
http://rhizome.org/editorial/2018/jun/14/island-mentality/
---
*State Machines: Art, Work and Identity in an Age of Planetary-Scale Computation
Focusing on how such technologies impact identity and citizenship, digital labour and finance, the project joins five experienced partners Aksioma (SI), Drugo More (HR), Furtherfield (UK), Institute of Network Cultures (NL) and NeMe (CY) together with a range of artists, curators, theorists and audiences. State Machines insists on the need for new forms of expression and new artistic practices to address the most urgent questions of our time, and seeks to educate and empower the digital subjects of today to become active, engaged, and effective digital citizens of tomorrow.
This project has been funded with the support from the European Commission. This communication reflects the views only of the author, and the Commission cannot be held responsible for any use which may be made of the information contained therein.
This Time It's Public!
A recent report on digital attitudes shows that while 50% of people in the UK say that the Internet has a positive impact on their lives, only 12% believe it has a positive impact on society.[1] Mark Zuckerberg's recent failure to give a straight answer to questions about misuse of Facebook's user data, illustrates a major problem.
Much has been made of the democratising effect of social media platforms. However, while more of us are encouraged to "have our say", we have less influence over the important decisions that most affect our lives, our localities, and the ways in which our societies are organised. The owners of digital platforms from Facebook to Uber, answer to shareholders in private, rather than to citizens in public. It should therefore not surprise us when they manipulate, monetize and exploit users' interactions, attitudes and behaviours for their own commercial and political interests.
This problem of privately owned social space is not one that can be resolved by consumer and state regulation alone. It is a wider societal issue that further reinforces to us at Furtherfield, the immense value of park spaces in which neighbours come together each day, renegotiating in public, the spirit of the place through a diverse mingling of purposes.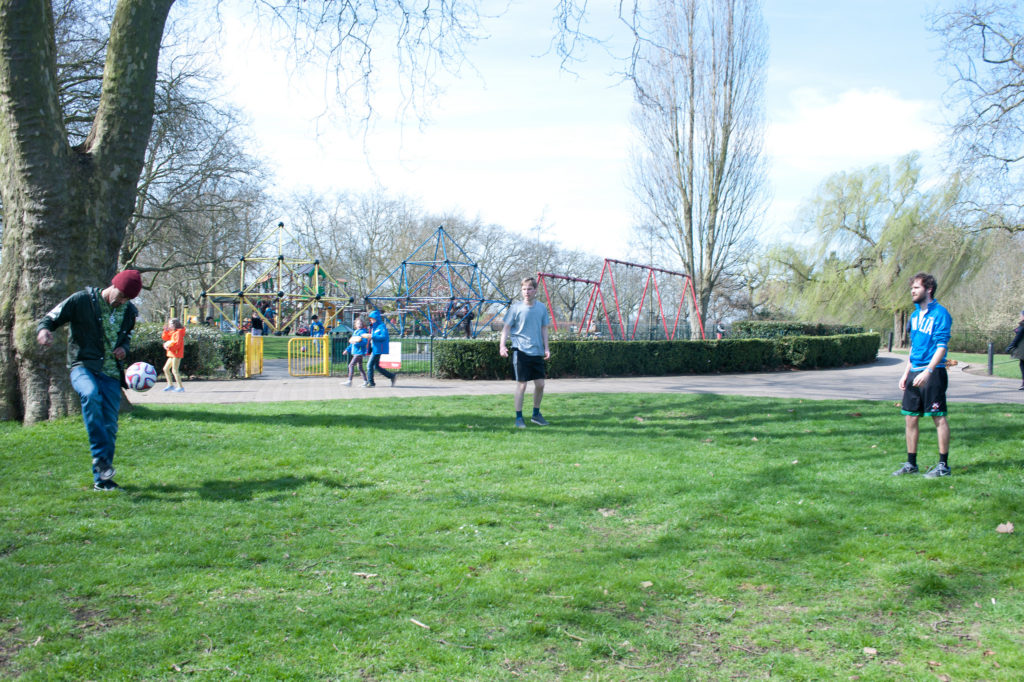 Fieldwork in Hu1man and Machine Imagination
Over the last six years more than 50,000 people have encountered over 75 digital artworks that Furtherfield has brought to the park, working with international artists who reveal the invisible forces at play in machine and digital infrastructures. This summer Furtherfield extends its programmes beyond the Gallery and Commons venues into public green space of the park as we announce the first exhibitions, workshops and labs as part of Platforming Finsbury Park.
We are inviting park users to collaborate with us to transform the park into a public platform for cultural adventures, social inventions and reflections; to work with artists, hackers and academics from all backgrounds to rethink the social impact of technology and its flows on public spaces; and to bring local needs to the forefront in the context of planetary-scale techno-social advancements.
Currently showing at Furtherfield Gallery in the heart of Finsbury Park is the exhibition Poetry for Animals, Machines and Aliens: the Art of Eduardo Kac which is free and open to the public every day through May. The exhibition includes Lagoogleglyph, the third in a series of images as part of a global, networked artwork that takes the form of a pixelated bunny painted (in this instance) onto a field in the park, to be enjoyed by people on the ground and seen from Google Earth. In his essay Andrew Prescott, curator of the exhibition and Professor of Digital Humanities at Glasgow University revisits historic antagonisms between culture and technology prompted by reflections on the invention and imagination at play in Kac's digital poetry.
Meanwhile families are joining artist Michael Szpakowski to use the very same satellite infrastructure to create GPS bunny drawings in his workshop series Let's Fill the Park With Rabbits!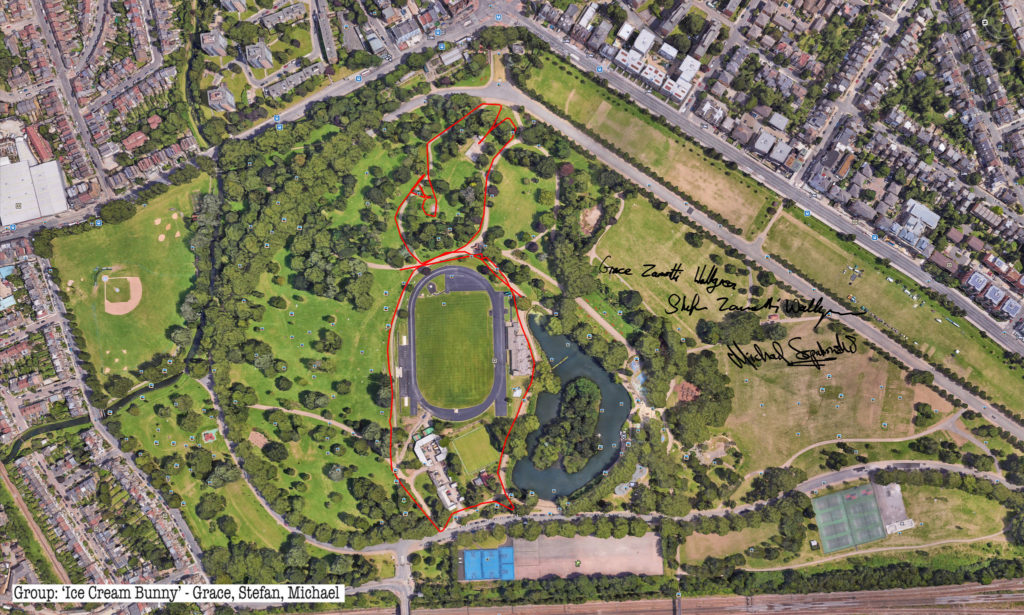 We hope that Platforming Finsbury Park will also start to flip some assumptions about who and what both art and technology are for. Over 180 languages are spoken in Finsbury Park. We want to make space for conversations and experiments with people from different backgrounds. Alongside the exhibition Andrew Prescott is also leading a series of public workshops on the theme of Digital Transformations promoting dialogue between and across diverse cultures.
Work, Pleasure, Survival 
In late May, we host Playbour – Work, Pleasure, Survival, a 3 day lab for artists, scientists and technologists dedicated to "the worker in an age of data and neurotechnologies". From these will flow art commissions and collaborations towards our next exhibition in July.
Here you can read an interview with designer Ling Tan about the SUPERPOWER wearable technology workshops at Furtherfield Commons last summer in Finsbury Park. Ling tells us about how a group of young women from All Change Arts worked with her to devise activities and to learn about creating and interpreting data to themselves shape attitudes and behaviours. Dani Admis, curator of Playbour, continues this work later in the summer, exploring with local young women how they might effect change on their own terms, using the conceptual power tools of neuroscience.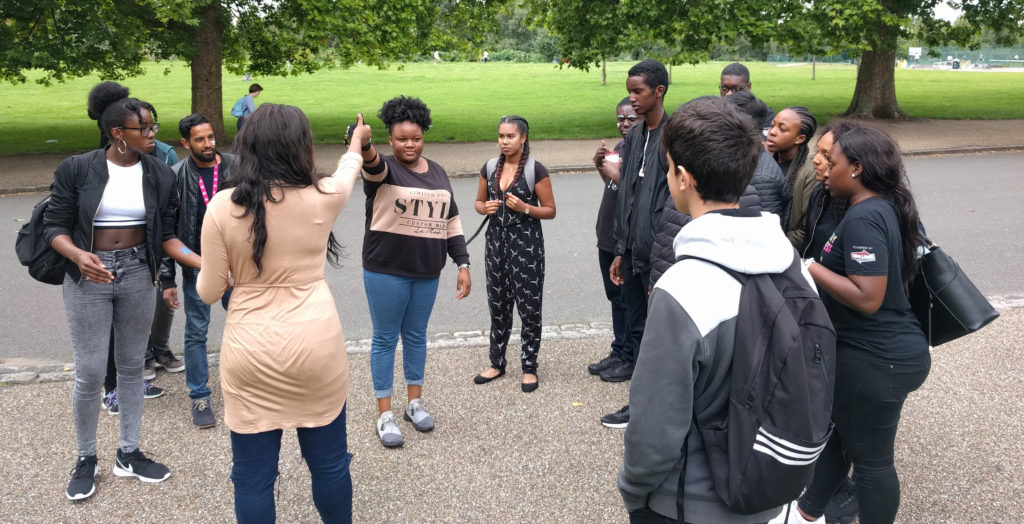 Finally a provocation to Furtherfield from Simon Poulter, artist, technologist and producer of NetPark, the digital art park at Metal in Southend, who is working in partnership with us. He celebrates our commitment to the commons "as a real thing, worth our energy and stewardship, the point at which people do touch each other and listen." He also issues a call to action…"It is time to invent another future, lest we will become the disrupted and not the disruptors."
As Manuel Castells famously put it 'The flows of power generate the power of flows, whose material reality imposes itself as a natural phenomenon that cannot be controlled or predicted… People live in places, power rules through flows'. [2] And in network society these flows often have the power to wash clean away communities' ties, extracting value and flowing it to the private interests of absent and distant persons and bodies.
So our future mission grounds us in Finsbury Park, while maintaining our global reach. We are passionate and committed to multiple points of entry, bringing in consenting and diverging voices, to channel and circulate flows locally to generate the power to enact this public place together with verve.
Geometries, Moods and Decentralised Cooperations
We are delighted to share with you our Spring season of art and blockchain essays, interviews and events, offering a wide spread of exploration and critique.
The blockchain is an evocative concept, but progress in ideas of cryptographic decentralisation didn't stop in 2008. It's helpful for artists to get a sense of the plasticity of new technical media. So first we are pleased to share with you Blockchain Geometries a guide by Rob Myers to the proliferation of blockchain forms, ideas and their practical and imaginative implications.
In Moods of Identification Emily Rosamond writes her response to our second DAOWO workshop, Identity Trouble (on the blockchain). She reflects on both ongoing attempts to reliably verify identity, and continuing counter-efforts to evade such verifications.
Mat Dryhurst and Holly Herndon speak here with Marc Garrett in an interview republished from our book with Torque Editions Artists Re:Thinking the Blockchain (2017). Mat and Holly convey a sense of excitement about developments and opportunities for new forms of decentralised collaboration in music.
Finally you can book your place on future events at the DAOWO blockchain laboratory and debate series for reinventing the arts.1 Download the DAOWO Resource #1 for key learnings, summaries of presentations, quotes, photographs, visualisations, stories and links to videos, audio recordings and much more from our first two events about developments in the arts and the trouble with Identity.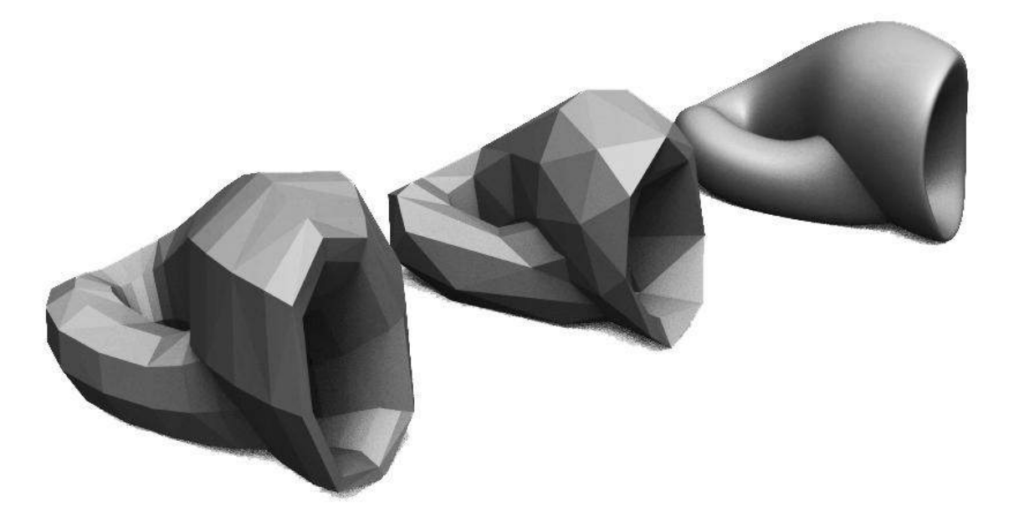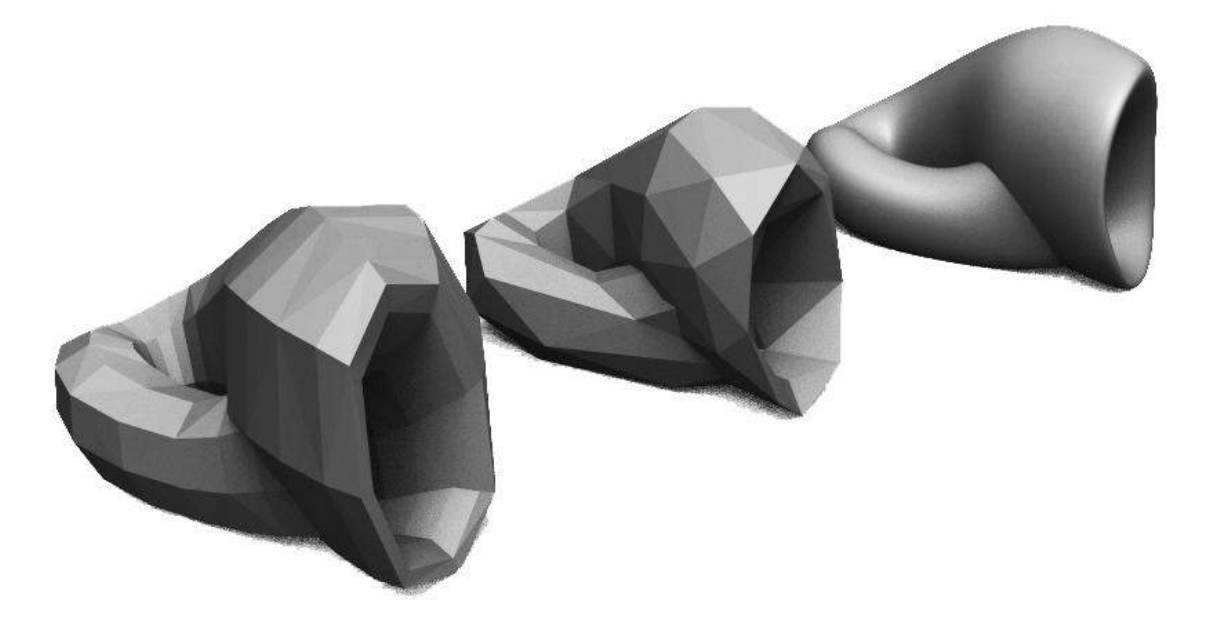 Blockchain Imaginaries
The blockchain is 10 years old and is surrounded with a hype hardly seen since the arrival of the Web. We'd like to see more variety in the imaginaries that underpin blockchains and the backgrounds of the people involved because technologies develop to reflect the values, outlooks and interests of those that build them.
Artists have worked with digital communication infrastructures for as long as they have been in existence, consciously crafting particular social relations with their platforms or artwares. They are also now widely at work in the creation of blockchain-native critical artworks like Clickmine by Sarah Friend2 and Breath (BRH) by Max Dovey, Julian Oliver's cryptocurrency climate-change artwork, Harvest (see featured image) and 2CE6… by Lars Holdhus3, to name but a few.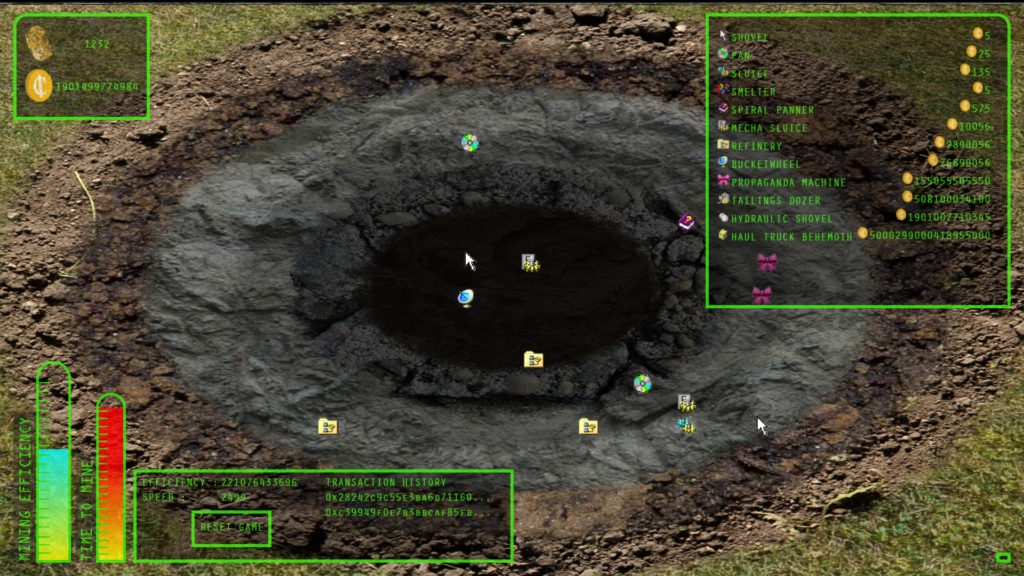 By making connections that need not be either utilitarian nor profitable, artists explore potential for diverse human interest and experience. Also, unlike on blockchains, where time moves inexorably forward (and only forward) – fixing the record of every transaction made by its users, into its time slot, in a steady pulse, one block at a time – human imaginative curiosity can scoot, meander and cycle through time, inventing and testing, intuiting and conjuring, possible scenarios and complex future worlds. They allow us to inhabit, in our imaginations, new paradigms without unleashing actual untested havoc upon our bodies and societies.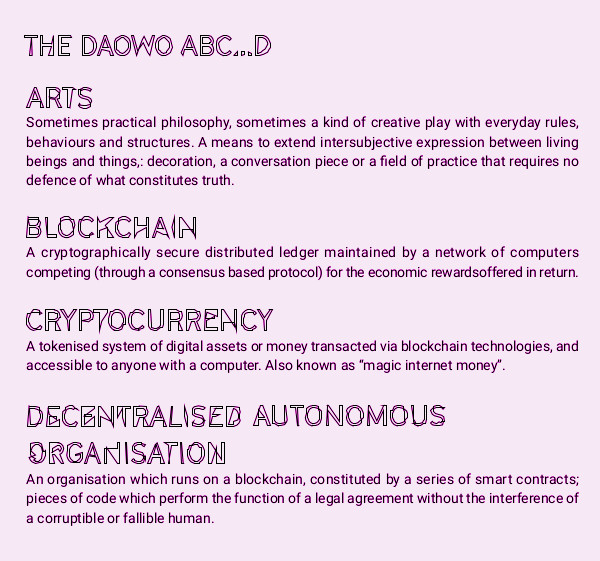 Art and the "Internet of Money"
Back in 2008 the global banking system was bailed out by governments with tax payers' money. Meanwhile a 15 year explosion of web-inspired, decentralised, mutualist-anarchist DIWO (Do It With Others)-style cultural actions and practices ebbed (though its roots remain and go deep). The global network of human attention and resources were, by this time, well and truly re-centralised. The "big five" now owned, and often determined, our communication and expression. Post-Internet artists rejected platform-building as a social artform and instead, took as their materials, lives mediated through social media and corporate owned platforms. Some dived into the marketing vortex, to revel and participate in the heightened commodification of art.
With the introduction of the blockchain protocol on the Internet we see a reversed direction of travel in the artworld, with major developments coming more quickly from the businesses of art, which reassert art's primary status as an asset class, than from those artists experimenting with new forms of experience and expression enabled by its affordances. Now intermediaries of art world business are moving into blockchains (also sometimes called the "Internet of money") with a focus on provenance, authentication, digital arts made scarce again with IP tracking, fractional ownership, securitisation and auction4. It is blockchains for art, any art, as long as that art can be owned and commodified. This may be seen as a good thing, generating and distributing increased revenues to 'starving artists'. Also perhaps inevitable, as that which cannot be owned is hard to represent on a blockchain ledger.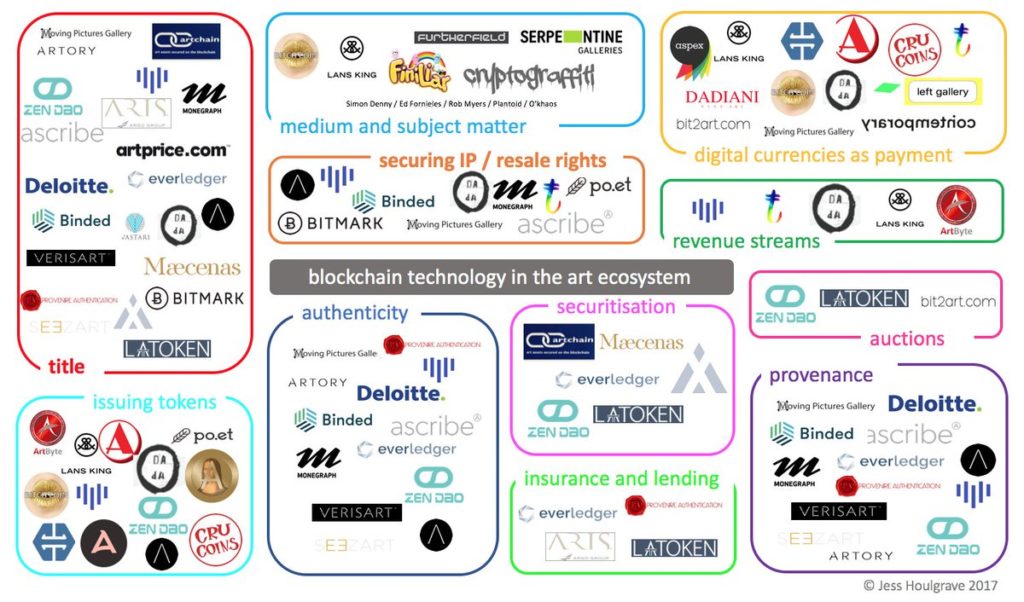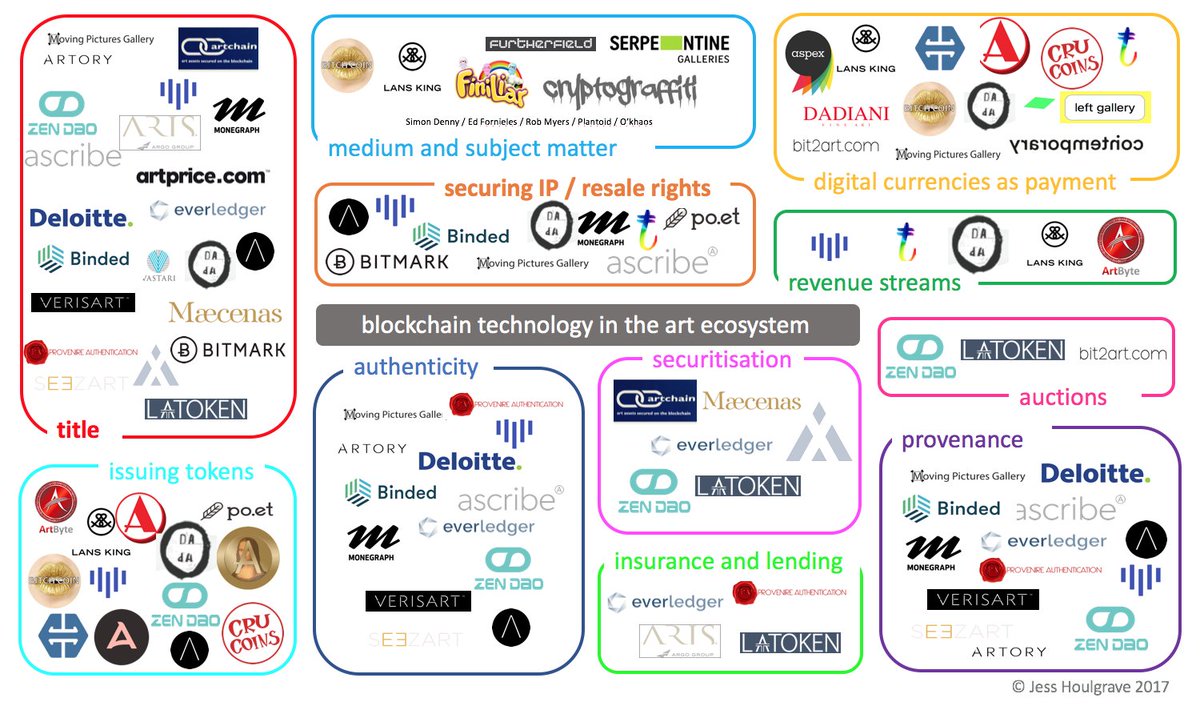 Infrastructure Is Social
In his new book Reinventing democracy for the digital condition, (2018) Felix Stalder notes that people are increasingly actively (voluntarily and/or compulsorily) participating in the negotiation of social meaning through the "referentiality, communality, and algorithmicity, […] characteristic cultural forms of the digital condition". In 2015 the Ethereum blockchain launched with a new layer that could run "smart contracts", pieces of code which act as autonomous agents, performing the function of a legal agreement without the interference of a corruptible or fallible human5. These can be combined to perform as blockchain-based companies called Distributed Autonomous Organizations (DAOs) and there are a plethora of blockchain implementations and political agendas now developing. How these unfurl will affect our ability to relate to each other, to deliberate, decide and cooperate with each other as individuals, organisations and societies.
Don't Just Monetise, Mobilise!
So for us the promise lies in platform-building: by-and-for communities of experimental artists (in the expanded sense of the word), participants and audiences who want to create not just saleable or tradeable art objects6 but artworks that critique the relationship between art and money, and expand the contexts in which art is made and valued.
'AltCoins, cryptotokens, smart contracts and DAOs [Digital Autonomous Organisations] are tools that artists can use to explore new ways of social organisation and artistic production. The ideology and technology of the blockchain and the materials of art history (especially the history of conceptual art) can provide useful resources for mutual experiment and critique' – Rob Myers7
While FairCoin (being rolled out by FairCoop with the Catalan Integral Cooperative) puts new forms of decentralised social organisation into practice on the ground, blockchain based art projects such as Terra0 and Plantoid by O'khaos offer examples of governance systems and invite us to critically "imagine a world in which responsibility for many aspects of life (reproduction, decision-making, organisation, nurture, stewardship) are mechanised and automated."8 Both artworks demonstrate functioning systems and help us to think through how we might determine and distribute artistic (and other) resources, their value, and the rules for their co-governance for the kinds of freedoms, commonalities and affiliations that are important for the arts.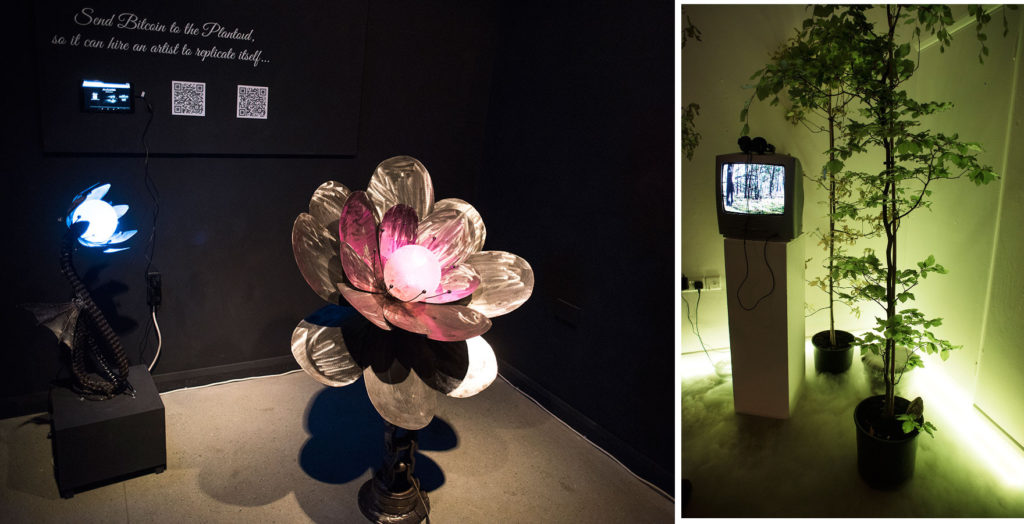 It may take a while. What to value and how to value it is a particularly tangled question. The technical infrastructure of the blockchain is at the stage of development that the Web was at in the early 90s (blockchain technologies are less forgiving, require deeper programming knowledge and are therefore more expensive to build than web pages or platforms) which, along with the get-rich-quick vibe of non-community-platform projects, might be why there are still so few community platforms actually in operation. Resonate.is the cooperatively owned music streaming service is an inspiration in this regard. It is a platform for musicians – creators and listeners – that opens up the governance of its resources to everyone who has ever created or listened to its music. It demonstrates one way in which a DIWO ethos might work.
Helen Kaplinsky is exploring how to bootstrap to the blockchain, Maurice Carlin's Temporary Custodians project which realises an alternative system of peer2peer art ownership and stewardship at Islington Mill9.
Blockchain Imaginaries 2018 – CODA
Three preoccupations dominate 2018 New Year blogs and commentary that mark the blockchain's 10th anniversary: blockchains as cash cults; doubts about the actual utility of blockchains and; the environmental impact of Bitcoin (still, erroneously interchangeable with the blockchain in the minds of lots of people). We add to these our concern about the intensification of control enabled by these infrastructures, AND the simultaneous conviction (shaped by deep collaborations and hard criticisms over the last years) that blockchains have the potential to enable and stimulate new forms of social organisation, resource distribution and collaboration in the arts.
The first two preoccupations match exactly the commentary surrounding the early days of the Web and we know how that turned out. The remaining concerns are grist to the mill of our ongoing programme of publications, films, exhibitions and events. The technologies are only now stabilising to allow more grass-roots infrastructural developments.
We invite you to bring your own lens of constructive critique, gather a crowd to debate and explore how we might pull blockchains into art, on the arts' own terms, and to gain an understanding of why it is worthwhile.
---
Previously at Furtherfield
If you're interested in Furtherfields critical art and blockchain programmes with various individuals, groups and partners since 2015. You could check out how it all started, watch our short film, read this book, visit this exhibition, or archives and documents of previous exhibitions10, 11, read reviews and debate, and join us at our ongoing DAOWO blockchain lab series, devised with Ben Vickers (Serpentine Galleries) in collaboration with the Goethe-Institut London, and the State Machines programme12