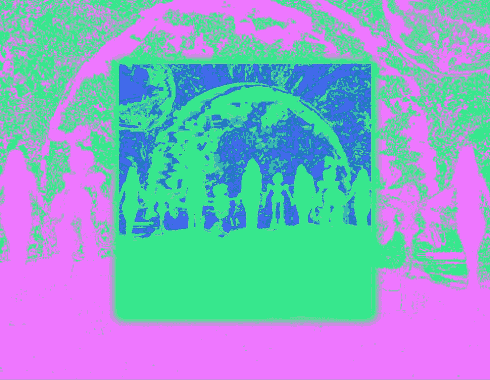 In 2019 we began planning the second year in our 3-year Citizen Sci-Fi programme crowdsourcing creative and technological visions of our communities and public spaces.
With a planetary health check revealing over a million species on earth at risk of extinction as a result of human action, we wanted to explore ways of developing living and machine systems for mutual care and respect on earth. We had questions: How do we care? Who or what do we care for first? And who cares for the carers in a world ravaged by political crises and climate emergency?
Little did we know, by the time we were about to launch this programme of radical care, we humans would need it more than ever.
Covid-19 has both interrupted and accelerated our plans. Physical proximity and presence are vital to ongoing collaborations between artists and other human and non-human inhabitants of Finsbury Park (where our Gallery and Commons are based). We long for the time that these can resume. We have postponed The Treaty of Finsbury Park that we have been planning with Cade Diehm til next year. But you can read about this mid-Summer LARP for multi-species revolution here.
However, while we have had to close our Gallery space to visitors for the summer months, as a born-digital arts organisation we were already occupying online networks for connection, knowledge sharing, and support, so this year you'll find even more of our programme there where everyone can get at it. Please check this page, our social media and sign up for our newsletter for updates.

Each of the projects in our Love Machines season explores how we might act together and start reprogramming all our technologies of production and control for better love and understanding between all entities on earth – human, creature and machine or other! From collective healthcare, to terrifying (and comforting?) technologies themselves, to shared stories and systems of empathy, for Furtherfield, 2020 will be the real summer of love.
'UNINVITED' by Nye Thompson & UBERMORGEN
31 Oct 2020 – 31 Jan 2021
UNINVITED by leading digital artists Nye Thompson (UK) and UBERMORGEN (AT/CH) is an art installation at Furtherfield Gallery and on the Internet exploring what happens when networked surveillance tools and AI capabilities get sick in the head. See for yourself by entering www.furtherfield.org in your browser or by scanning the cordoned off gallery with your phone. There you'll encounter a website possessed and enter a 'captcha' code to the live feeds. Watch the watcher seeing the unseen as its eyes crawl the disturbing digital crevices of a world caught on camera (and entirely misunderstood) by MACHINES!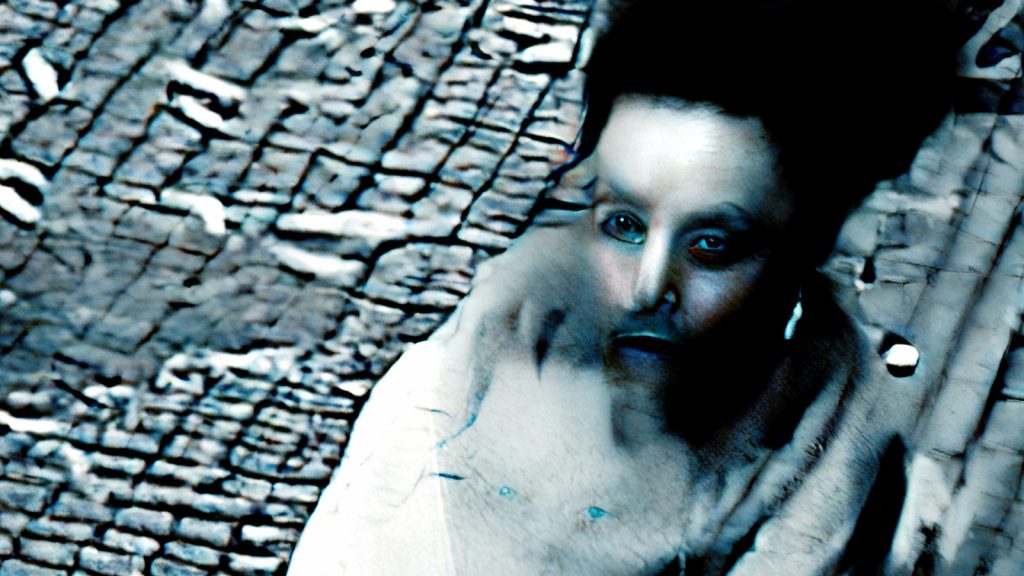 An invisible networked super-organism oscillating between anxiety, lust, and horror. Described by the artists as 'a radically new creature looking at the world and nothing makes sense,' the synthetic organism apprehends the universe through millions of hallucinogenic virally abused (CCTV) sensors. Thompson & UBERMORGEN's life-form continually evolves by using human and machine learning. It defines its own existence and distributed agency through undergoing fear, instability, aggression, and vulnerability. UNINVITED can be experienced as a monstrous AI machine installation in Furtherfield Gallery, the horror movie it makes in its own mind and projects into the void, and an online viewing room where the humans and their own watching machines try to join the experience. By disrupting the traditional contract between the work and the visitor, the life-form insists on its own autonomy. Observers become part of this ostensibly alien organism.
Credits:
By Nye Thompson & UBERMORGEN
With…
Composer/sound designer: Thom Kubli
Project Consultant: Adrian Bojenoiu
Branding & Web Team: Studio Hyte
Industrial Design & Monster Prototype: Tareg Al-Zamel
Photography & videography: Geoff Titley
Software architecture & machine learning: Richard Hopkirk & Martin Dixon
Mechatronics: Modulab Bucarest
CCTV visual prototypes: Alexander Zenker
The Hologram: An image of health in multi-dimensional crisis, Cassie Thornton
Prototyping and enacting a networked care distribution system.
February – September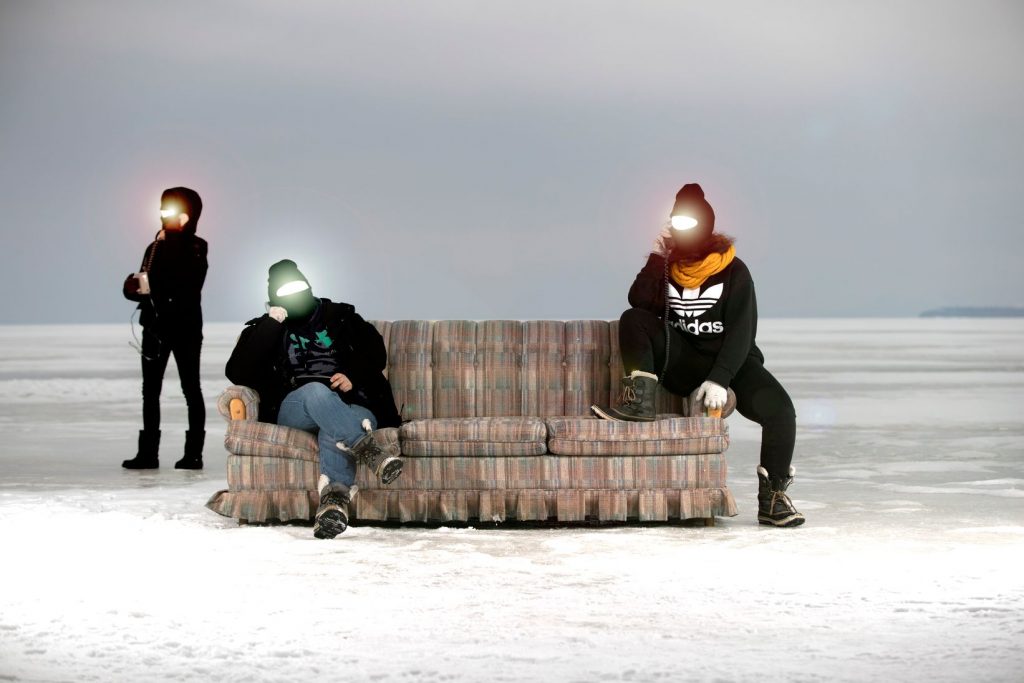 In early 2020 Canadian artist Cassie Thornton arrived in London to do major work on her sci-fi-inflected project about the future of healthcare. As governments around the world began putting their nations on lockdown, Thornton found herself isolated inside the fiction she herself had been building – becoming a kind of pandemic artist in residence.
Thornton's project uses 'parafiction' or, fiction presented as fact, to create an alternate universe of healthcare solutions for a world overcome by myriad new illnesses. Poignant in an age of 'social distancing', from her fictitious realm she will model the Hologram, a network of socially connected caretakers. Inspired by free, integrative and transformational healthcare developed in Greece during the financial/refugee crisis, each 'hologram' comprises a team who connect with one individual and talk with them about their health from three perspectives: social, physical or mental. Over time each person's 'hologram' reflects back to them a multifaceted image of themselves.

The Hologram – Collective Health As A Beautiful Artwork
August – September
This summer, as a continuation of The Hologram project Thornton will host a four week course prototyping and enacting a networked healthcare system as part of the European CreaTures programme. Participants will explore the Hologram state of being and co-create a portrait of the process in the form of advertisements for the model. Sign up for the Hologram newsletter here to receive more information.
These elements will all contribute to an exhibition and performance of The Hologram alongside performed trials in the park in 2021.
This project has received funding from the European Union's Horizon 2020 research and innovation programme under grant agreement No 870759, for CreaTures – Creative practice and transformations to sustainability.

Empathy Loading, Friendred, Elisa Giardina Papa, Vishal Kumaraswamy and Marie-Eve Levasseur
An online art project exploring empathetic relationships between humans and networked non-humans developed by students from the MA Curating Contemporary Art Programme Graduate Projects 2020, Royal College of Art, London, in partnership with Furtherfield.
June – October
Empathy Loading is a transdisciplinary online art project inquiring into affective relationships between humans and non-humans. These emotional connections are the objects of speculation in the works of Friendred, Elisa Giardina Papa, Vishal Kumaraswamy and Marie-Eve Levasseur, who each submitted a creative 'proposition' in response to these themes. The artworks reflect upon the interweaving of the synthetic and organic worlds, and the emergence of new forms of caretaking and caregiving.
One submission, by Vishal Kumaraswamy, was chosen to be developed further into the project's main online commission. Speculating on the potential of alternative systems of care for and with technology, all artists' responses, exhibited on the Empathy Loading website, invite consideration of meaningful interactions between humans and machines by developing new forms of intimacy.
Launching on 15 June, the website will feature artist interviews, a curatorial statement, a newly commissioned creative text by poet and programmer Allison Parrish and host a live public programme.
Join us online for the events accompanying Empathy Loading:
• 15 June Project Launch of Empathy Loading
• 16 June 12:00 – 1:00 pm: Artist in Conversation: Vishal Kumaraswamy and Zarina Muhammad (The White Pube) | Event page
• 18 – 21 June: Speculative Listening by Amina Abbas-Nazari | Event page
Follow Empathy Loading on Instagram, Twitter and Facebook for all updates.
Future Fictions of Finsbury Park, Stephen Oram, Mud Howard, Studio Hyte and YOU?
Delivering augmented reality stories about the Future of Finsbury Park through your door
September 2020-March 2021
Future Fictions of Finsbury Park is an augmented reality sci-fi zine set in Finsbury Park. In these dystopian times we are gathering alternative stories about the future, representing a range of diverse viewpoints, and presenting them in a futuristic format that will be delivered direct to the doors of the local residents.
The zine arrives in the post as an alien-looking booklet which needs to be scanned with a smartphone to reveal a set of stories about Finsbury Parks of the future. The augmented stories will only appear through the app, occupying their own dimension by hovering and moving above the page.
Future Fictions of Finsbury Park AR produced by Furtherfield and Studio Hyte with funding from Arts Council England and Haringey Council.
News From Where We Are
A cultural discussion podcast grounded in news from where we are
April, May and from November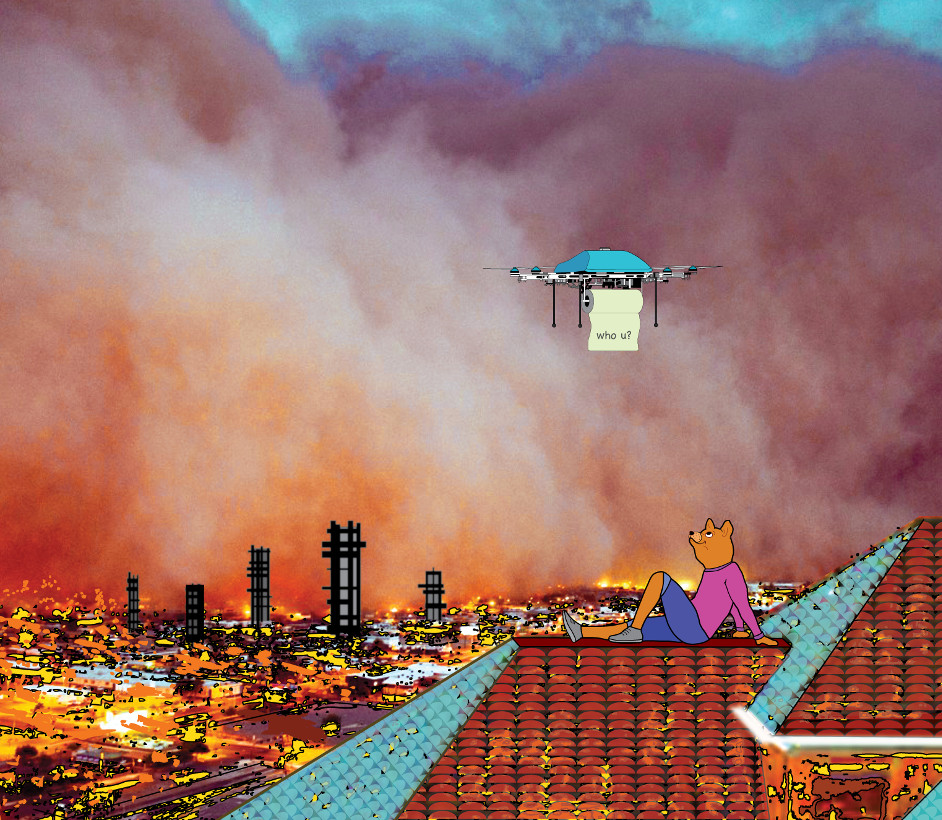 We may be confined to our homes by the Coronavirus emergency but we still have access to thriving networked cultures from around the world. 'News From Where We Are' is hosted by Furtherfield's Marc Garrett, a conversation with many voices from the ground. The podcast explores how the collaborative-imaginative fieldwork of artists, techies and activists is informing how we organise, imagine and build solidarity, good health and post-capitalist realities. Working together and supporting others to do the same. Each podcast includes your news from where you are, interviews, reviews, readings and announcements, to explore how people want to live in our globally-connected world now.
Listen to two full programmes that document the early stages of the pandemic. When we resume in November please send short audio recordings to marc.garrett@furtherfield.org in the style of local news headlines (up to 90 seconds) including your name, where you are, and your news. Also send your social media handles so that we can share the podcast with you.
Bios
Amina Abbas-Nazari is a London based designer, researcher and artist whose work expands reality through designed interactions, speculative systems and sonic fictions. She graduated from the MA Design Interactions at the Royal College of Art, where she is now a Research Fellow, working on the EPSRC funded Citizen Naturewatch project. She is also embarking on a Techne NPIF funded PhD studentship in the subject areas of Artificial Intelligence and Voice, in partnership with IBM. She is a member of MUSARC choir, a research and event platform based at London Metropolitan University, exploring the relationship between architecture and sound. Her projects re-compose or re-arrange reality as a way to understand how the world is constructed and then use speculation, storytelling and designed media to describe alternate arrangements of society and ways of life via technology, geopolitics, semiotics, economics and belief systems.
Friendred is an installation and computational artist currently based in London. He is a PhD candidate at Goldsmiths, University of London, researching the intertwined relationship between technology and performance arts in the field of HCI. Since 2015, Friendred has been focused on disciplines crossing arts, technology and sciences. His recent work combines movement and algorithmic machines to explore sensory apparatus and interactive systems and their relationship to embodiment, technologised performance and the architectural body. His work has been published on several design and technology platforms including DesignBoom and CreativeApplications. He has won several prestigious awards including the Shanghai Da Shi Award and the Bronze prize in the third Cultural and Creative Design Competition. His work has been exhibited at Tate Britain and The Design Museum.
Elisa Giardina Papa is an Italian artist whose work investigates gender, sexuality, and labor in relation to neoliberal capitalism and the borders of the Global South. Her work has been exhibited and screened at MoMA (New York), Whitney Museum [Sunrise/Sunset Commission], Seoul Mediacity Biennale 2018, Unofficial Internet Pavilion of 54th Venice Biennial, XVI Quadriennale di Roma, rhizome.org [Download Commission], The Flaherty NYC, Institute for Contemporary Art, Milano (ICA MILANO), among others. Giardina Papa received an MFA from RISD, and a BA from Politecnico of Milan, and she is currently pursuing a Ph.D. in film and media studies at the University of California Berkeley. She lives and works in New York and Sant'Ignazio (Sicily).
http://www.elisagiardinapapa.org/
Mud Howard (they/them) is a gender non-conforming poet, performer and activist from the states. mud creates work that explores the intimacy and isolation between queer and trans bodies. mud is a Pushcart Prize nominee. they are currently working on their first full-length novel: a queer and trans memoir full of lies and magic. they were the first annual youth writing fellow for Transfaith in the summer of 2017. their poem "clearing" was selected by Eduardo C. Corral for Sundress Publication's the Best of the Net 2017. mud is a graduate of the low-res MFA Poetry Program at the IPRC in Portland, OR and holds a Masters in Creative Writing from the University of Westminster. you can find their work in THEM, The Lifted Brow, Foglifter, and Cleaver Magazine. they spend a lot of time scheming both how to survive and not perpetuate toxic masculinity. they love to lip sync, show up to the dance party early and paint their mustache turquoise and gold.
Vishal Kumaraswamy is a new media artist and filmmaker currently based in Bangalore, India. He has an MA in Photography from Central Saint Martins College of Art and Design, London. Vishal's work has been presented at the Venice Biennale's Research Pavilion, Galeria-de Arte-Mexicano, Athens Digital Arts Festival, Birmingham Art Summit, Apex Art's Savdhaan – Regimes of Truth and will shortly be exhibiting at The Center for Curatorial Studies, Bard College. He is Programme Director at Walkin Studios, an independent multidisciplinary art studio and project space and founder of the international artist collective, Now You Have Authority, a collaborative practice through which he has curated exhibitions, residencies, and delivered workshops as part of Tate Modern's Tate Exchange Programme, Tanzfest Aarau and The Sluice Biennial. Vishal is currently an artist-in-residence with Contemporary Calgary's In-Collider Program and is presenting work online for www.the-lack-of.com as part of The Wrong Biennale.
Marie-Eve Levasseur lives and works in Leipzig, Germany. She completed a bachelor in Visual and Media Arts at the Université du Québec à Montréal, Canada and obtained her master and postmaster diploma at the Academy of Visual Arts of Leipzig. Using diverse forms and techniques like video, installation, sculpture and 3D animation, she questions the proximity of technological and organic surfaces in a posthuman context as well as our perception of device-mediated content. Inspired by thinkers such as Donna Haraway and Rosi Braidotti, her projects use speculative fabulation; imagined situations with fictive devices to open a space to reflect upon the way we get along in the system we live in. Her works have been shown in many group exhibitions in Montreal, Berlin, London, Paris, Hong Kong and Zurich. In 2020, she receives a research and creation grant from the KdFS (Kulturstiftung des Freistaates Sachsen), Germany.
Zarina Muhammad is an art critic @ the white pube (thewhitepube.com // @thewhitepube) where she writes about exhibitions, how art makes her feel, and how institutions operate. cancer sun/aries moon/sagittarius ascendant. 'intellectual charlatan', 'sociopathic pseudo-critic', leading proponent of 'The Philosophy of the Warm Tummy' & cowboy in the art world.
https://www.zarinamuhammad.co.uk/
Stephen Oram writes thought provoking stories that mix science fiction with social comment, mainly in a recognisable near-future. He is one of the writers for SciFutures and, as 2016 Author in Residence at Virtual Futures – described by the Guardian as "the Glastonbury of cyberculture" – he was one of the masterminds behind the new Near-Future Fiction series and continues to be a lead curator. Oram is a member of the Clockhouse London Writers and a member of the Alliance of Independent Authors. He has two published novels: Fluence and Quantum Confessions, and a collection of sci-fi shorts, Eating Robots and Other Stories. As the Author in Residence for Virtual Futures Salons he wrote stories on the new and exciting worlds of neurostimulation, bionic prosthetics and bio-art. These Salons bring together artists, philosophers, cultural theorists, technologists and fiction writers to consider the future of humanity and technology. Recently, his focus has been on collaborating with experts to understand the work that's going on in neuroscience, artificial intelligence and deep machine learning. From this Oram writes short pieces of near-future science fiction as thought experiments and use them as a starting point for discussion between himself, scientists and the public. Oram is always interested in creating and contributing to debate about potential futures.
Allison Parrish is a computer programmer, poet, educator and game designer whose teaching and practice address the unusual phenomena that blossom when language and computers meet, with a focus on artificial intelligence and computational creativity. She is an Assistant Arts Professor at NYU's Interactive Telecommunications Program, where she earned her master's degree in 2008. Named "Best Maker of Poetry Bots" by the Village Voice in 2016, Allison's computer-generated poetry has recently been published in Ninth Letter and Vetch. Her first full-length book of computer-generated poetry, "Articulations," was published by Counterpath in 2018.
https://www.decontextualize.com/
Nye Thompson is an artist turned software designer turned artist. She creates data-gathering software systems to explore new technology paradigms, and has a particular interest in the machinic gaze and its underlying power dynamics. She has exhibited internationally including Tate Modern, The Barbican, The V&A, ZKM Karlsruhe, Ars Electronica and The Lowry. Her first solo show Backdoored.io – described by C4 News as "too shocking to broadcast" – became global clickbait and triggered an international government complaint. Her work has been featured on BBC, C4, CNN, the Guardian and Wired, and she was a guest presenter on BBC Radio 4's 'The Art of Now: Surveillance'. She has been called "the new Big Brother" (Vogue) and "a contemporary Jacques Cousteau" (Bob & Roberta Smith). She has received several Arts Council England and British Council awards. She was a Lumen Prize finalist in 2018 & 2019, and shortlisted for the 2019 Rapoport Award for Women in Art and Technology. Her work was recently acquired for the V&A Museum's permanent collection.
Cassie Thornton is an artist and activist who makes a "safe space" for the unknown, for disobedience and for unanticipated collectivity. She uses social practices including institutional critique, insurgent architecture, and "healing modalities" like hypnosis and yoga to find soft spots in the hard surfaces of capitalist life. Cassie has invented a grassroots alternative credit reporting service for the survivors of gentrification, has hypnotized hedge fund managers, has finger-painted with the grime found inside banks, has donated cursed paintings to profiteering bankers, and has taught feminist economics to yogis (and vice versa). She has worked in close collaboration with freelance curators and producers including Taraneh Fazeli, Magdalena Jadwiga Härtelova, Dani Admiss, Amanda Nudelman, Misha Rabinovich, Caitlin Foley and Laurel Ptak. Her projects, invited and uninvited, have appeared at (or in collaboration with) Transmediale Festival for Media Arts, San Francisco MoMA, West Den Haag, Moneylab, Swissnex San Francisco, Pro Arts Gallery & Commons, Dream Farm Commons, Furtherfield, Gallery 400, Strike Debt Bay Area, Red Bull Detroit, Elizabeth Foundation for the Arts, Flux Factory, Bemis Center for the Arts, Berliner Gazette and more. Feministeconomicsdepartment.com

Studio Hyte is a London based multidisciplinary design studio who place research and concept above medium. Working between graphic design, interaction and emergent forms of visual communication, we aim to create meaningful and thought provoking work. Formed of a small group of individual practitioners, Studio Hyte is the middle ground where all of our interests and practices meet. As such our collective practice and research covers a broad spectrum of topics including; language, inclusion & accessibility, egalitarian politics & alternative protest and technology & the human. With an emphasis on process, we often create critical narratives through our work in order to conceptualise through making. Collectively, our visual practice is a means through which we can plot out a conceptual landscape in order to understand and explore real-world scenarios. Studio Hyte works on self-directed research projects, commissions and client-led projects for a small pool of like minded organisations and individuals.
UBERMORGEN is an artist duo founded 1995 in Vienna by lizvlx & Hans Bernhard. Part of the Net.Art avant-garde of the 1990s and 2000s digital actionism & concept art, UBERMORGEN celebrate a radical-subversive approach to data & matter. UBERMORGEN own 175 websites/domains and they have been featured in 3000+ news reports & reviews. CNN called them 'Maverick Austrian Business People', NY Times called them 'simply brilliant'. UBERMORGEN was featured at Centre Pompidou, MoMA/PS1, Sydney Biennale, MACBA Barcelona, New Museum New York, SFMoma, ICC Tokyo, Gwangju Biennale, Serpentine Galleries, Whitney Museum. Main influences: Rammstein, Samantha Fox, XXXTentacion and Pixibücher, Olanzapine & LSD, Kentucky Fried Chicken's Coconut Shrimp Deluxe & Viennese Actionism. UBERMORGEN talk at international conferences, museums and symposia and they hold the professorship for Networks at the Academy of Media Arts in Cologne.