Furtherfield lives across digital and physical networked spaces. We have two buildings in the heart of London's Finsbury Park where we offer an annual programme of activities.
Furtherfield Gallery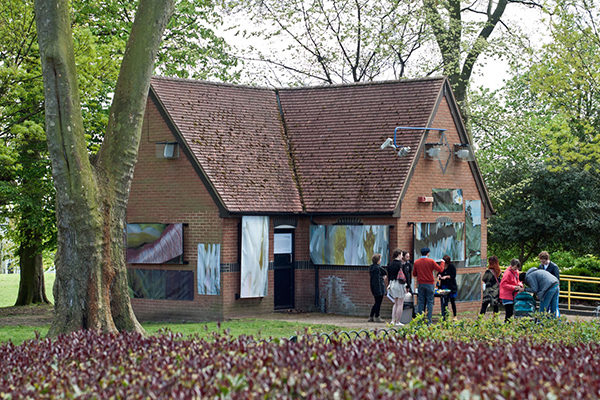 Furtherfield Gallery shows free public digital art through our People's Park Plinth project, as well as other free public exhibitions. People's Park Plinth artworks are voted for by local and online communities. Exhibited work is accessible by visiting the Gallery and scanning QR codes to launch an in-park experience. If you can't get to the Gallery head to the People's Park Plinth website, navigate to the current artwork (which will either be a 'proposal piece' or the 'park's pick'), and launch the remote experience.
Furtherfield Gallery at the McKenzie Pavilion is located in the middle of Finsbury Park, across the children's playground from the cafe, next to the boating pond. Open from April-October – please check Events for dates and opening times.
Furtherfield Commons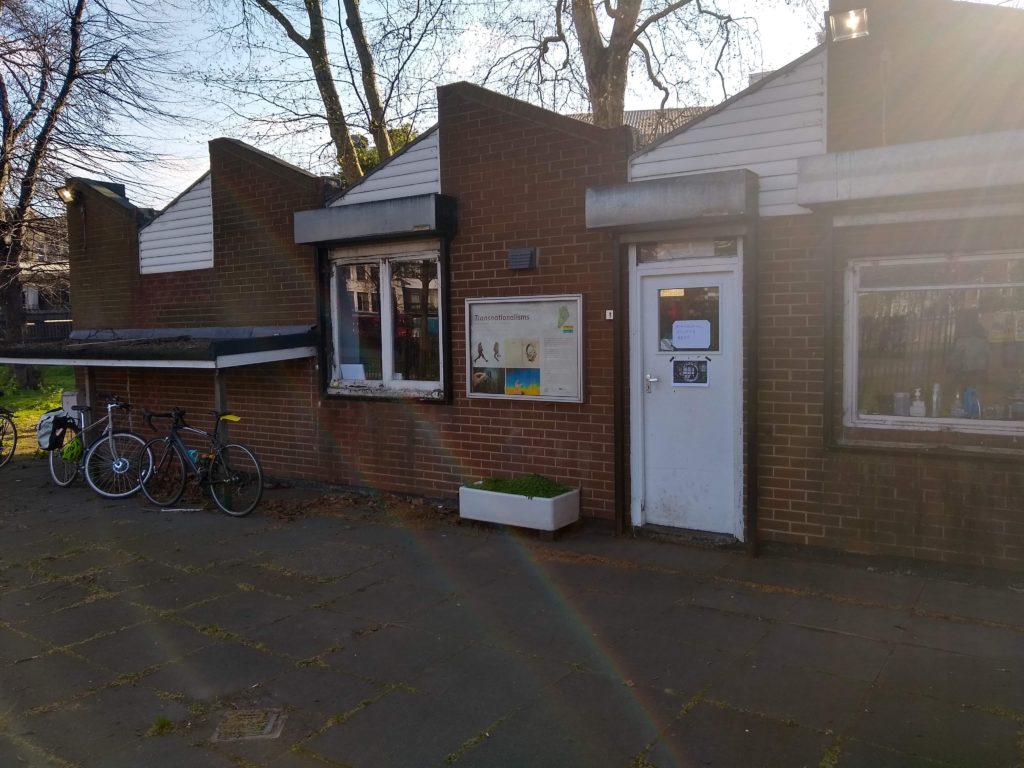 Furtherfield Commons hosts resident artists, public workshops, research labs, book launches, fairs and much more.
Furtherfield Commons is a single storey building behind the railings on the left as you enter Finsbury Park at Finsbury Gate. Open year round – please check Events for forthcoming activities.
By Public Transport
Both venues are less than a 10 minute walk from both Manor House and Finsbury Park Tube and National Rail stations, and approximately 15 minutes walk from Harringay Green Lanes and Harringay National Rail stations.

By Car
Visitors are encouraged to use public transport where possible. There are pay and display parking facilities nearby for visitors wishing to travel by car.
Food and Drink
The park is surrounded by quality food and drink from all around the world, thanks to the cultural diversity of our neighbourhood. Within the park itself are two accessible cafes with a variety of offerings:
Park View Cafe – general cafe fare – eat in or take away
Finsbury Park Cafe – general cafe fare – eat in or take away