Since the financial crash 10 years ago, we've learned that it tends to be everyday people, on the ground, who pick up the pieces and not governments. Millions have been dragged into poverty while those who caused the "crisis", after creating dangerously high levels of private debt, remain unscathed. 1 The UK Conservative government's response was an Austerity policy, driven by a political desire to reduce the size of the welfare state. Amadeo Kimberly says, "austerity measures tend to worsen debt […] because they reduce economic growth."2 The effect has been devastating, creating all together, more homelessness, precarious working conditions and thus pushing working communities, deeper into debt. In the UK, the NHS is being privatized as we speak. According to a CNBC report, medical bills were the biggest cause of bankruptcies in the U.S in 2013, with 2 million people adversely affected. 3
The work of artist and activist, Cassie Thornton is included in the upcoming Playbour– Work, Pleasure, Survival exhibition at Furtherfield, curated by Dani Admiss. In this interview I wanted to explore the following questions as revealed in her current Hologram project:
What do current conditions say about trust and care, and can we trust the current, governing systems to have our best interests at heart?
How do we produce non-hierarchical trust and care that thrives outside of the doctor/patient relationship, which is especially important in the U.S., where it is a profit making industry?
How do we reverse engineer all this tragedy, and put power back where it needs to be?
How do we begin to build solidarity?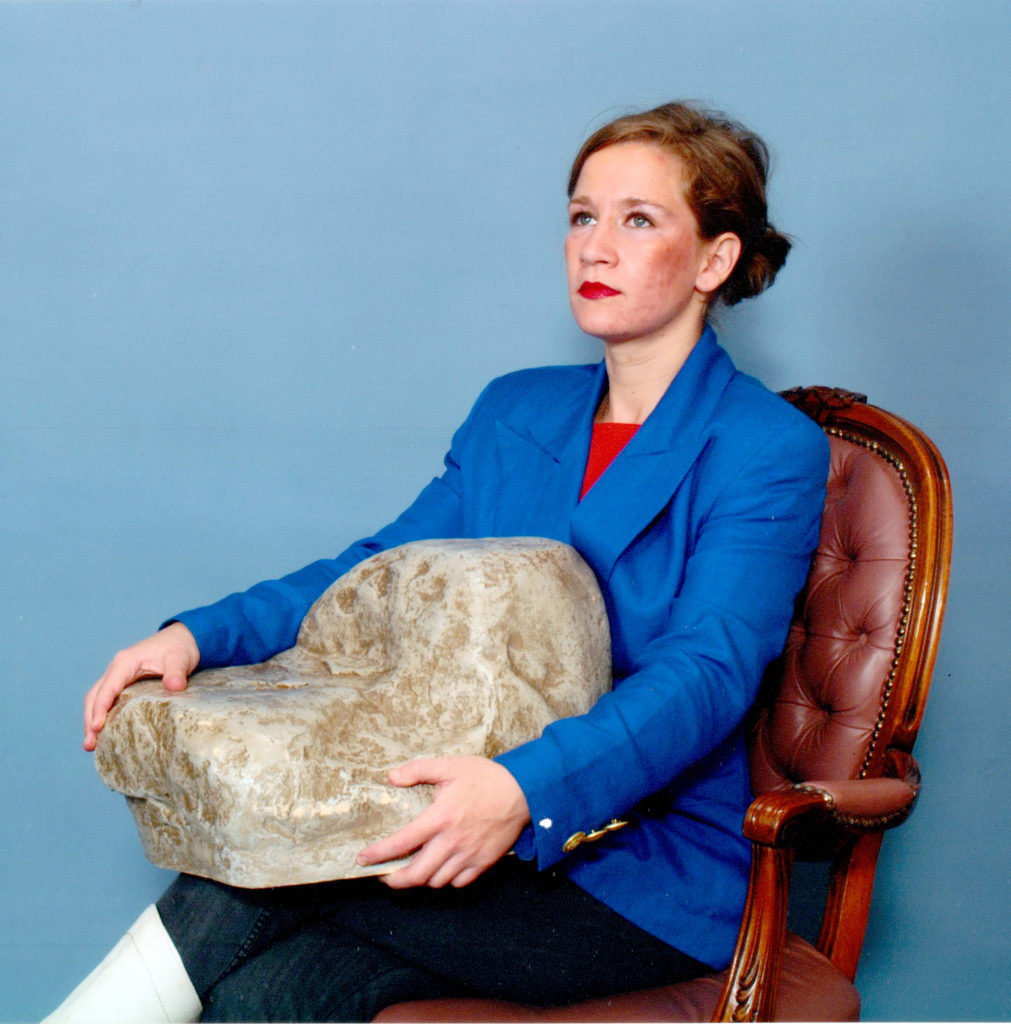 Cassie Thornton is an artist and activist from the U.S., currently living in Canada. Thornton is currently the co-director of the Reimagining Value Action Lab in Thunder Bay, an art and social center at Lakehead University in Ontario, Canada.
Thornton describes herself as feminist economist. Drawing on social science research methods develops alternative social technologies and infrastructures that might produce health and life in a future society without reproducing oppression — like those of our current money, police, or prison systems.
Interview
Marc Garrett: Since before the 2008 financial collapse, you have focused on researching and revealing the complex nature of debt through socially engaged art. Your recent work examines health in the age of financialization and works to reveal the connection between the body and capitalism. It turns towards institutions once again to ask how they produce or take away from the health of the artists and workers they "support". This important turn towards health in your work has birthed a series of experiments that actively counter the effects of indebtedness through somatic work, including the Hologram project.
The social consequences of indebtedness, include the formatting of one's relationship to society as a series of strategies to (competitively) survive economically, alone, to pay the obligations that you has been forced into. It takes so much work to survive and pay that we don't have time to see that no one is thriving. Those whom most feel the harsh realities of the continual onslaught of extreme capitalism, tend to feel guilty, and/or like a failure. One of your current art ventures  is the Hologram, a feminist social health-care project, in which you ask individuals to join and provide accountability, attention, and solidarity as a source of long term care.
Could you elaborate on the context of the project is, as well as the practices, and techniques, you've developed?
CT: Many studies show that the experience of debt contributes to higher levels of anxiety, depression, and suicide. Debt disables us from getting the care we need and leads us away from recognizing ourselves as part of a cooperative species: it is clear that debt makes us sick. In my work for the past decade, I have been developing practices that attempt to collectively discover what debt is and how it affects the imagination of all of us: the wealthy, the poor, the indebted, financial workers, babies, and anyone in-between. Under the banner of "art" I have developed rogue anthropological techniques like debt visualization or auxiliary credit reporting to see how others 'see' debt as an object or a space, and how they have been forced to feel like failures in an economy that makes it hard for anyone (especially racialized, indigenous, disabled, gender non-binary, or 'immigrant') to secure the basic needs (housing, healthcare, food and education) they need to survive, because it is made to enrich the already wealthy and privileged.
"The rise of mental health problems such as depression cannot be understood in narrowly medical terms, but needs to be understood in its political economic context. An economy driven by debt (and prone to problem debt at the level of households) will have a predisposition towards rising rates of depression." 4
After years of watching the pain and denial around debt grow for individuals and entire societies, I was so excited to fall into a 'social practice project' that has the capacity to discuss and heal some of this capital-induced sickness through mending broken trust and finding lost solidarity. This project is called the hologram.
MG: What kind of people were involved?
CT: The entire time I lived in the Bay Area I was precarious and indebted. I only survived, and thrived, because of the networks of solidarity and mutual aid I participated in. As the city gentrified beyond the imagination, I was forced to leave. I didn't want to let those networks die. So, at first, the people who were involved were like me– people really trying to have a stake in a place that didn't know how to value people over real estate and capital
The hologram project developed when, as I was leaving the city, I had invited a group of precariously employed, transient activists and artists to get together in the Bay Area for a week of working together. We aimed to figure out ways to share responsibility for our mutual economic and social needs. This project was called the "Intentional Community in Exile (ICE)" [the ICE pun was always there, now an ever more intense reference in the public eye] and it grew out of an opportunity offered by Heavy Breathing to choreograph an event at The Berkeley Art Museum. They allowed me to go above and beyond my budget to invite a group of 8 women together from across the US to choreograph methods of mutual aid: sharing resources, discussing common problems and developing methods for cooperating to co-develop an economic and social infrastructure that would allow us to thrive together, interdependently. What would it mean for our work as activists and artists to feel that we had roots within an intentional community, even if we didn't have the experience of property that makes most people feel at home?
Facebook event: "In departing from the idea of a long term home, family, property, or ownership, ICE models a mutual aid society to sustain creative and political practices within a hostile economic system. This project is about finding ways to exit economic precarity by building human relationships instead of accumulating capital– or to make exile warm. After a one week convergence of a small group of collaborators, ICE presents a discussion and performance of life practices as well as frameworks for material and immaterial mutual support."
The Hologram was one of many ideas that developed as part of this project. One of the group members, Tara Spalty, founder of Slowpoke Acupuncture, (and one of the two acupuncturists you will see at SF protests or homeless encampments) and I fell into this idea when combining our knowledge about the solidarity clinics in Greece, our growing indebtedness and lack of medical records, and the community acupuncture movement. Then the group brainstormed about what the process would be like to produce a viral network of peer support.
MG: What inspired you to do this project? (particularly interested in the Greek influences here and what this means to you)
CT: My practice of looking at debt became boring to me by 2015 as it became more and more clear that individual financial debt was a signal of a larger problem that was not being addressed. The hyper individualism produced by indebtedness allows us to look away from a much bigger deeper story of our collective debts, financial and otherwise. We don't know what to do with these much bigger debts, which include sovereign debts, municipal debts, debts to our ancestors and grandchildren, debts to the planet, debts to those wronged by colonialism and racism and more. We find it so much easier to ignore them.
When visiting austerity-wracked Greece after living in Oakland, I noticed that Oakland appeared to have far more homeless people on the street. It made me realize that, while we label some places "in crisis," the same crisis exists elsewhere, ultimately created and manipulated by the same financial oligarchs. The hedge funds that profit off of the bankruptcy in Puerto Rico are flipping houses in Oakland and profiting off of the debt of Greece. We're all a part of the same global economic systems. The "crisis" in Greece is also the crisis Oakland and the crisis in London. For this reason, I have been interested in what we can all learn from activists, organizers and others in crisis zones, who see the conditions without illusions.
This led me to an interest in the the Greek Solidarity Clinic movement, which since "the crisis" there has mobilized nurses, doctors, dentists, other health professionals and the public at large to offer autonomous access to basic health care. I went to go visit some of these clinics with Tori Abernathy, radical health researcher. Another project using this social technology is called the Accountability Model, by the anonymous collective Power Makes Us Sick. These solidarity clinics are run by participant assembly and are very much tied in to radical struggles against austerity. But they have also been a platform for rethinking what health and care might mean, and how they fit together. The most inspiring example for me was in at a solidarity clinic in Thessaloniki, the second largest city in Greece. The "Group for a Different Medicine" emerged with the idea that they didn't want to just give away free medicine, but to rethink the way that medicine happens beyond conventional models, including specifically things like gender dynamics, unfair treatment based on race and nationality and patient-doctor hierarchies. This group opened a workers' clinic inside of an occupied factory called vio.me as place offer an experimental "healed" version of free medicine.
When new patients came to the clinic for their initial visit they would meet for 90 minutes with a team: a medical doctor, a psychotherapist and a social worker. They'd ask questions like: Who is your mother? What do you eat? Where do you work? Can you afford your rent? Where are the financial hardships in your family?
The team would get a very broad and complex picture of this person, and building on the initial interview they'd work with that person to make a one-year plan for how they could be supported to access and take care of the things they need to be healthy. I imagine a conversation: "Your job is making you really anxious. What can we do to help you with that? You need surgery. We'll sneak you in. You are lonely. Would you like to be in a social movement?" It was about making a plan that was truly holistic and based around the relationship between health, community and struggles to transform society and the economy from the bottom-up . And when I heard about it, I was like: obviously!
So the Hologram project is an attempt by me and my collaborators in the US and abroad to take inspiration from this model and create a kind of viral network of non-experts who organize into these trio/triage teams to help care for one another in a complex way. The name comes from a conversation I had with Frosso, one of the members of the Group for a Different Medicine, who explained that they wanted to move away from seeing a person as just a "patient", a body or a number and instead see them as a complex, three dimensional social being, to create a kind of hologram of them.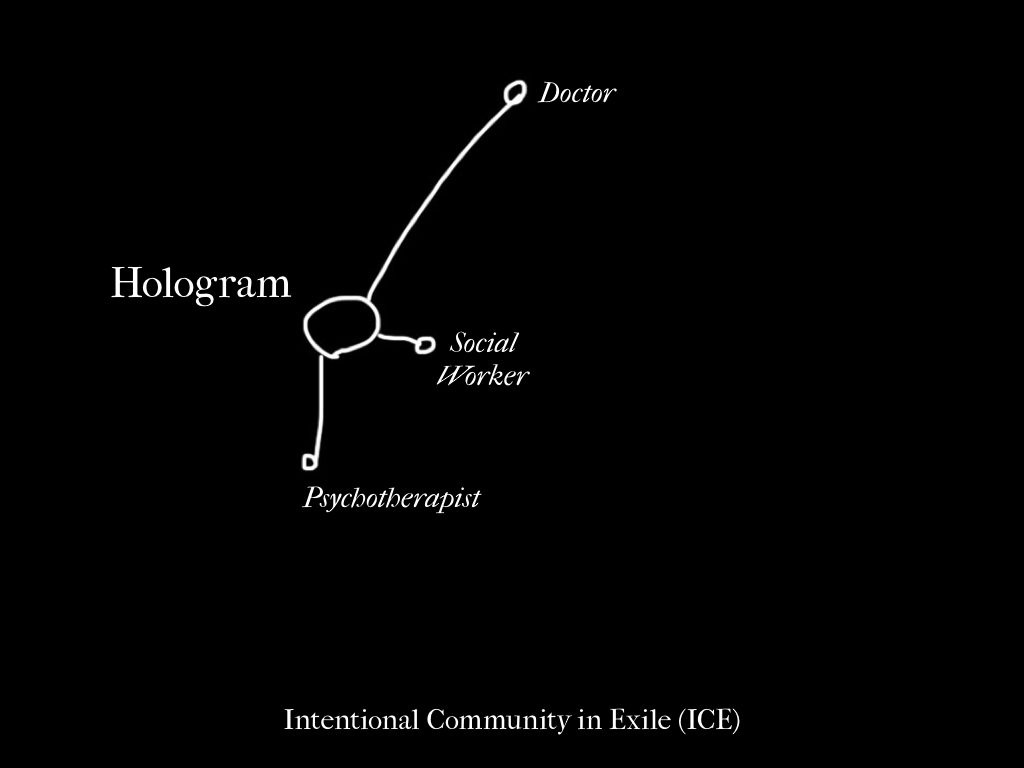 MG: Could you explain how the viral holographic care system works?
CT: Based on the shape above, we can see that we have three people attending to one person, and each person represents a different quality of concern. In this new model, these three people are not experts or authorities, but people willing to lend attention and to do co-research, to be a scribe, or a living record for the person in the center, the Hologram. We call these three attendees 'patience'. Our aim is to translate the Workers' Clinic project to a peer to peer project where the Hologram receives attention, curiosity and long term commitment from the patience looking after her, who are not professionals. Another project using this social technology is called the Accountability Model, by the anonymous collective Power Makes Us Sick.
So the beginning of the process, like that of the Workers' Clinic, is to perform an initial intake where the three patience ask the Hologram questions which are provided in an online form, about the basic things that help or hurt her social, physical and emotional/mental health. When this (rather extended) process is complete, the Hologram will meet as a group every season to do a general check in. The goal of this process is to build a social and a physical holistic health record, as well as to continue to grow the patience understanding of the Hologram's integrated patterns.
Ultimately, over time we hope to build trust and a sense of interdependence, so that if the Hologram meets a situation where she has to make a big health decision (health always in an expansive sense) about a medical procedure, a job, a move, she will have three people who can support her to see her lived patterns, to help her ask the right questions, and to support peer research so that the Hologram is not making big decisions unsupported.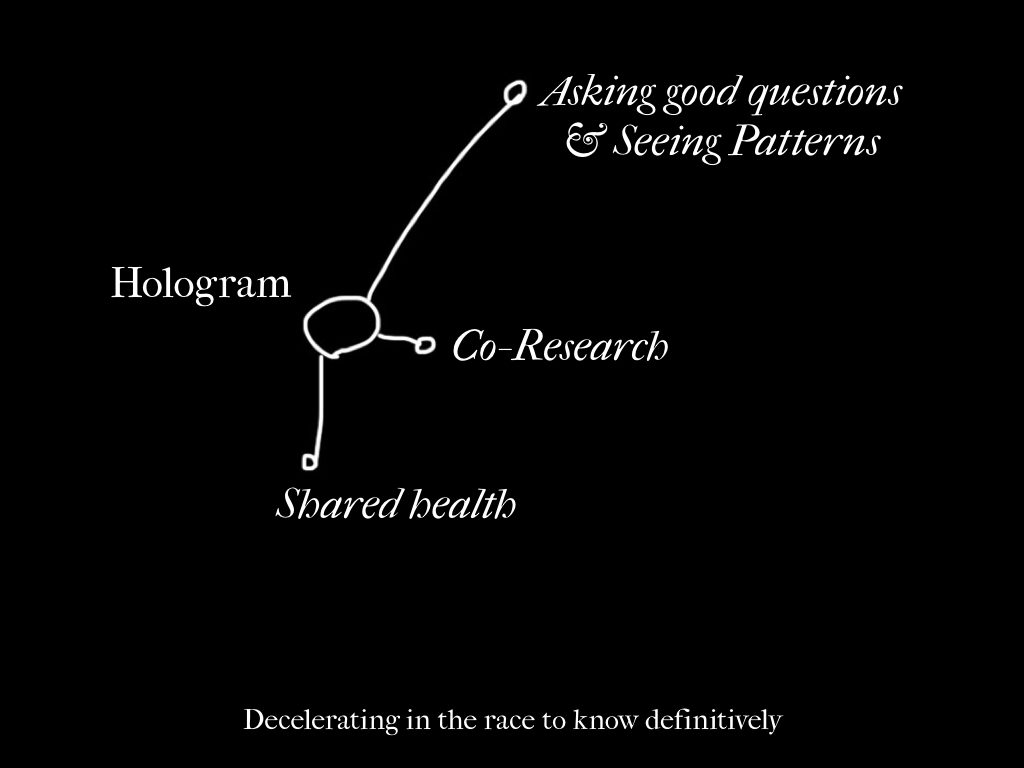 But, in order for the Hologram to receive this care without charge and guilt free, she needs to know that her patience are taken care of as she is. I think this is one part of the project that acknowledges and makes a practice built from the work of feminists and social reproductive theorists – you can't build something new using the labor of people without acknowledging the work of keeping those people alive; reproducing the energy and care we need to overturn capitalism needs a lot of support. Getting support from someone feels so different if you know they are being, well taken care of. This is also how we begin to unbuild the hierarchical and authoritarian structures we have become accustomed to – with empty hands and empty pockets.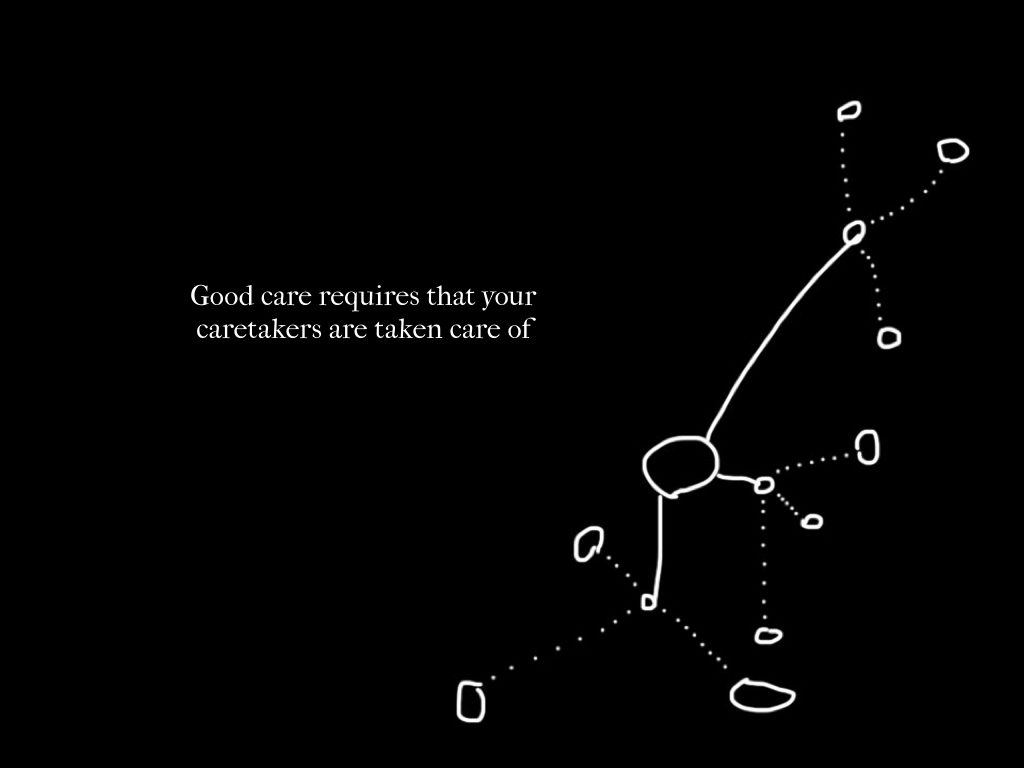 And then, the last important structural aspect of the Hologram project is the real kicker, and touches on the mystery of what it means to be human outside of Clientelist Capitalism – that the real 'healing' (if we even want to say it!) comes when the person who is at the center of care, turns outward to care for someone else. This, the secret sauce, the goal and the desired byproduct of every holographic meeting– to allow people to feel that they are not broken, and that their healing is bound up in the health and liberation of others.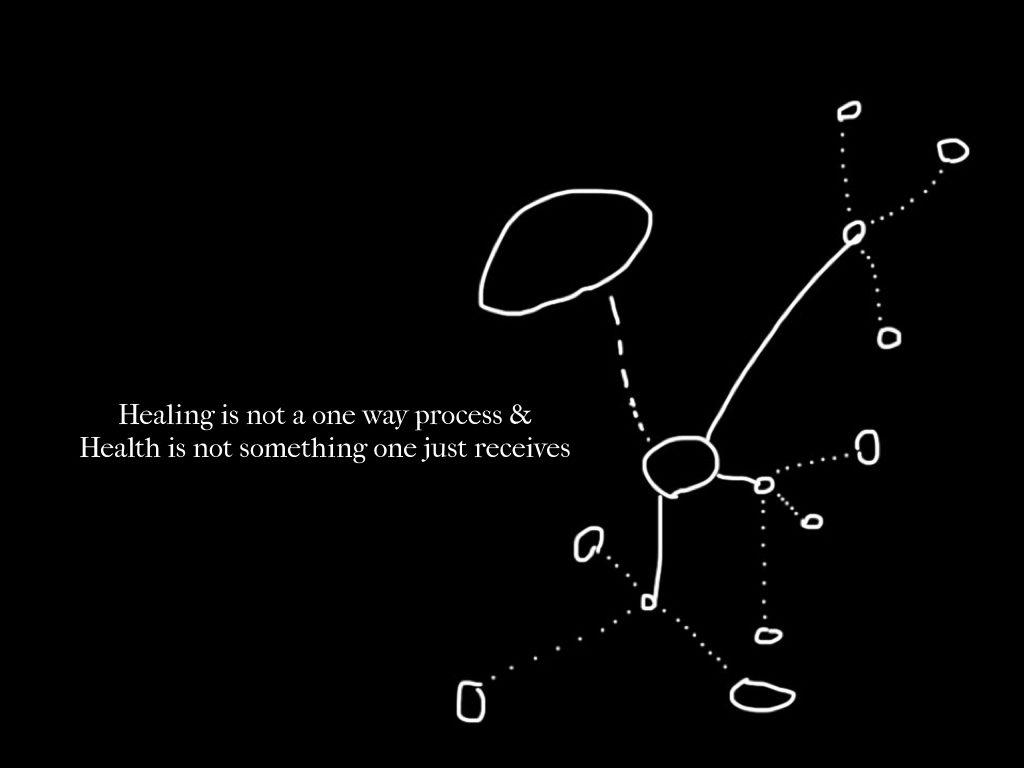 The viral structure, is built into this system and there is a reversal of the standard way of seeing the doctor and patient relationship. In this structure it is essential that we see the work of the Hologram as the work of a teacher or explicator, delivering a case that will ultimately allow the patience to learn things they didn't previously know. This is the most important, (though totally devalued by money) potent and immediately applicable, form of learning we can do, and it is what the medical system has made into a commodity, at the same time as it is seen as 'women's work' or completely useless.
MG: Could you take us through the processes of engagement. For instance, you say a group of four people meet and select one person who will become a Hologram, and that this means they and their health will become 'dimensional' to the group. Could you elaborate how this happens and why it's important for those involved?
CT: We are about to experiment, this fall, with what it means for these groups to form in different ways. We will start with four test cases, where an invited, self-selected person will become a Hologram. She will be supported to select three Patience in a way that suits her, based on an interview and survey. The selection of Patience is a part of the process that we have not had a chance to refine. It is not simple for any individual to understand what support looks like for them, or who they want support from, if they've never really had it.
The experiments we will work through this fall will attempt to understand what changes in the experience of the whole Hologram when the Hologram is supported by Patience who are trusted friends and family, acquaintances or highly recommended strangers. An 'objective' perspective from an outside participant also adds a layer of formality to the project, because, instead of a casual gathering of friends, an unfamiliar person signals to the other members of the hologram to be on time, and make the meetings more structured than a regular friend to friend chat.
The onboarding process for the Hologram and the Patience includes a set of conversations and a training ritual, which are still quite bumpy. The two roles every participant is involved in, requires a different set of skills, and so they both involve a special kind of "training" that one can do in a group or independently. This "training" is a structured personal ritual that allows participants to witness and adapt their own communication habits so that they feel prepared to participate and set up trust, curiosity and solidarity for the group in the opening intake conversations.
At the completion of the intake process, the Hologram (1) transitions to become a Patience. At this time, the Hologram (1) begins a short training to transition to the other role, and she is supported by her Patience to do this work. At the conclusion of the Hologram's (1) transition to Patience, and the completion of the new Hologram's (2) intake process, the original Hologram's (1) Patience become Holograms (3,4,5).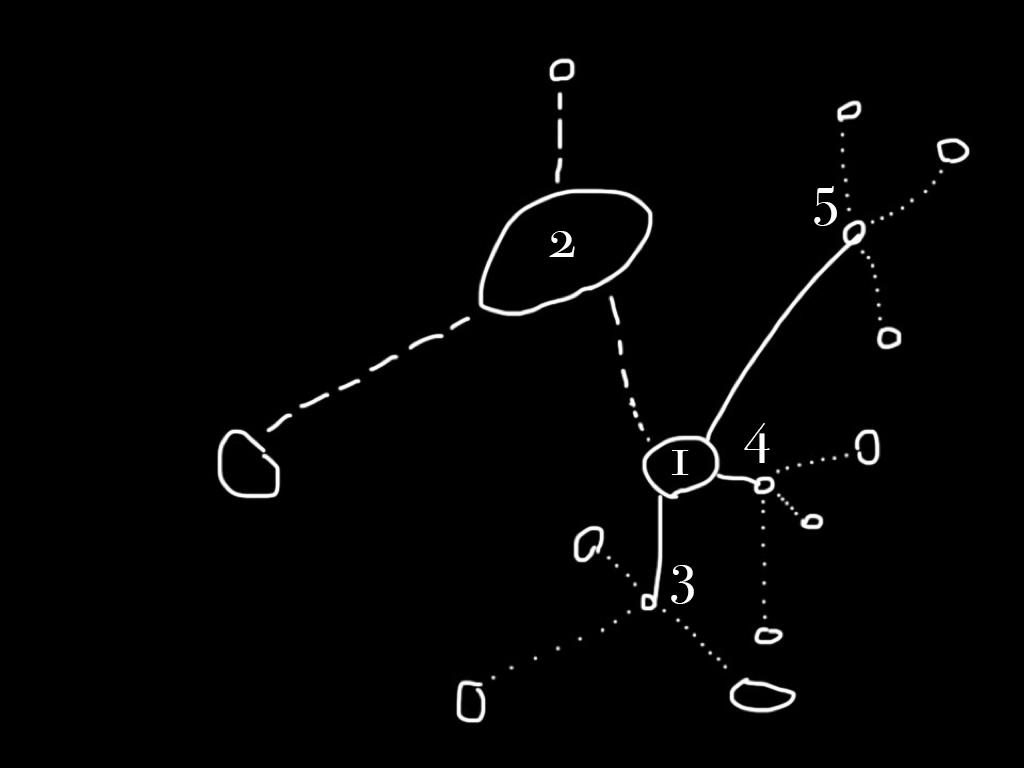 MG: The Hologram project was first trialed as part of an exhibition called Sick Time, Sleepy Time, Crip Time at the Elizabeth Foundation Project Space in New York City, March 31-May 13, 2017. What have you learnt in more recent undertakings of The Hologram project?
CT: Since the original trial one year ago, which lasted for 3 months, the research has shifted to looking at building skills and answering acute questions that will accumulate to support and build the larger project. Starting in the Spring of 2017, I began to offer the Hologram project as a workshop, where participants could test the communication model that is implicit in the Hologram format. The method for offering it is, as a performance artist and rogue architect, creating a situation in a space where people go through a difficult psycho social physical experience together. In the reflective conversations that follow, I ask the groups to use the personal pronoun 'we' for the entire duration of the conversation. The idea is that one person's experience can be shared by the group, and even as temporary Patience we can take a leap and share their experience with them for a duration of time, allowing a Hologram to feel as if their experience is "our" experience. And this feeling that one is not alone in an experience, if carried into other parts of life, has the potential to break a lot of the assumptions and habits that we have inherited from living and adapting to a debt driven hellscape.
This interview was originally printed in Artists Re:Thinking the Blockchain published in partnership with Torque Editions in 2017.
Marc Garrett: One of many interesting and experimental things about the album Platform, released with Holly Herndon in 2015, is the decision to break away from the perspective of singular genius, and involve a variety of collaborators. This included artist Spencer Longo, Claire Tolan (of Tactical Tech), and Dutch design studio Metahaven. On the 4AD press release page it says that it 'underscores the need for new fantasies and strategic collective action.' Under the name of Holly Herndon, along with Holly, you all became a kind of cooperative, collective construction. What inspired you and Holly to explore what could be seen as a decentralized body, or assemblage of individuals as a collective? Or how would you describe your working identity and the importance of this move?
MD: To put it in pretty boring terms, it has become a core part of our mission to be pretty candid about what we do. Holly had been making albums and touring by herself, and then during the early experiments that later became Platform (Chorus and Home) we had begun working together, as we were occupying this tiny apartment in San Francisco, and I was working on this weird net concrete stuff in one room, and Holly was writing for voice in the other, and I think both of us picked up from the ambient sound that the two worked really well together! For the Chorus video we had seen the work of the Japanese artist Akihiko Taniguchi, and really enjoyed the collaborative process of putting that video together, and so then sought out Metahaven, who we'd been in touch with for some time out of aligned interests. Basically most art production at a certain high level is collaborative, and I think it's just part of our idealistic view on the world that this be transparent and celebrated. Beyond that, when we were coming up with the vision for Platform it also felt very necessary as a political gesture to make a point of the project being aligned with certain political interests, and a politicized way of working and acknowledging others. Working this way has changed my life, and made everything more fun and exciting without diminishing the importance of any individual contributions. It makes for better results, I feel, better general feeling, and also creates these very tangible collaborative connections between fields. It's also just an interesting experiment to run in music when it feels like so many sonic experiments have been done to death – I'm personally interested in how decentralized practices, collaboration and connectivity, can change the construction and dissemination of music, and ultimately it's power to be a force in the world.
HH: It sometimes feels like our society is 'every person for themselves'. We promote hyper individualism at the cost of the planet and social health, and the music industry largely parrots this mentality. We realized how problematic this is, and if we are going to be true to ourselves, then the practice should reflect that concern. It's been a learning curve for me; learning to not control every single aspect (I tend to micromanage), to hear other opinions, to let go, and not feel threatened if someone else's idea is better than my own. Releasing my debut album solo was an important step in building my confidence, however ultimately the work itself is the most important, and not the ego. Not to mention that we spend a lot of time on computers, which can be lonely, so working with other people helps us to unplug and see the world around us a little more.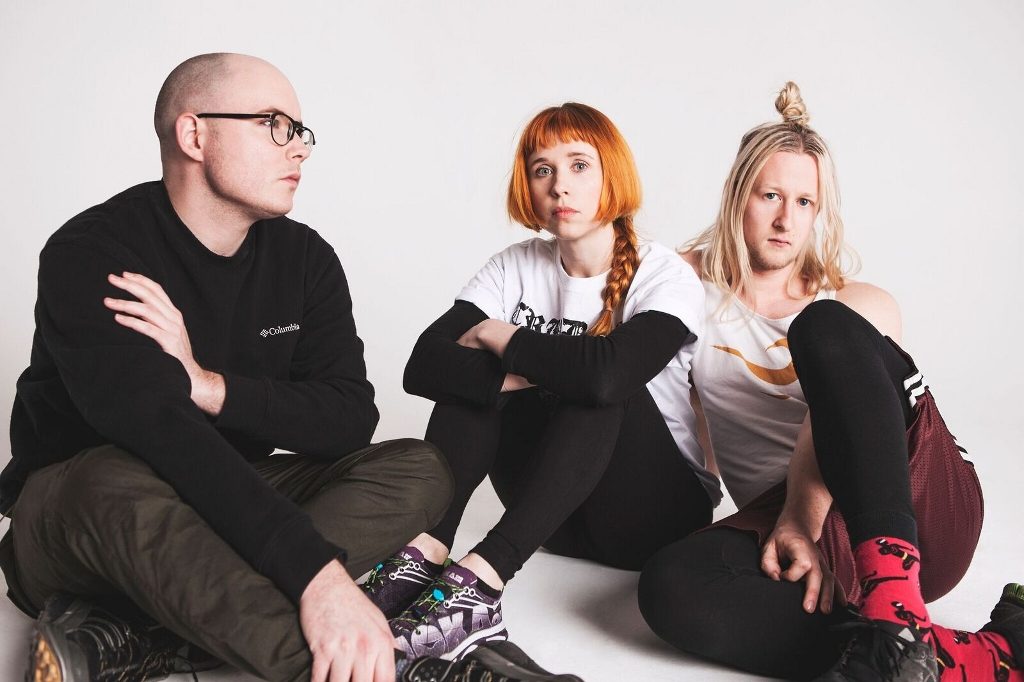 MG: In a world that traditionally, economically and politically, supports the values of individuality above community, or peer to peer collaboration. How did the audience, the music industry, and others in the world (presuming they have) come to terms with this adventurous, creative intention?
HH: It was varied, but overwhelmingly positive. When we were doing press around the record, it was difficult to get some journalists to write about the other artists and thinkers that I was collaborating with, or even just referencing. Those that understood the gesture really embraced the idea, and that successfully provided a platform to highlight everyone's work.
There are a few industry complications; for example, the project is released under my birth name, so in some ways I am still at the centre of the orbit, which is a problematic professional necessity, but also helps somehow. We used the idea of the Trojan Horse a lot, as in a way my easily understood singular presence served as a gateway into this whole other universe of people. It's a balancing act, as in various different scenarios you feel different expectations as to what the industry wants; on a pop level they want a simple narrative of my face, and tend to focus on often mundane characteristics such as my gender and education. On other levels you see that the experiment has opened up a different narrative potential, where people's interest in the record and it's cast forks off into the direction of their choosing.
It's really noticeable live, where the audiences have been really supportive. After the shows you experience all kinds of people who come along, hanging out with different people who were on stage – Mat has his own audience somehow, and the same with Colin Self, who often tours with us. As a result of opening up the process and allowing the full breadth of interests and approaches to shine through a little more than is standard, at different shows we have people come up to talk to us about the music, or nerd out about cryptocurrencies and ICO's, or Chelsea Manning. It feels meaningful, and gratifying for that. We always address the location of the show, whether through the visual or sound, and try to always be alert and responsive. It's a special privilege to share that time with people, and I think that the concept comes across quite effectively in a live situation as each individual serves a very different purpose in constructing the collective experience.
MD: I think that Platform was received really well. Holly opening up her practice didn't diminish her signature on the artworks, and I think that it has really won a lot of people over. I think you can feel at our shows that we have a greater principle to what we do, and I think it has maybe made a lot of space for people to conceive of their own experiments and maybe not be concerned at how being ambitious on a conceptual level will affect the ability for the art to travel in the world. Naturally there is also a throttling effect within aspects of the creative industry, where maybe they didn't want to deal with the bigger ideas around the record, however I feel that the music is strong enough to kind of live in those circles without knowing the story behind it. Overall I think people were refreshed and encouraged by the idea, and transparency of the whole thing. For us now it is a way of being. In my mind, there is more room for individuality to shine when you can guarantee that someone's work and ideas will be respected and celebrated. The canon of artistic history has omitted so many people's ideas and contributions for the purpose of having a simpler market narrative, and yet we live in a time when people can and want to dig deeper, and perhaps have a greater capacity for complexity of information – so we want to try and harness that for something positive. Particularly given our interests in subcultural music history, software, crypto etc. there is really no other option but to put the community first. Without community literally none of this exists. Zero. All of our talents and ideas have been incubated in community environments, so channelling that legacy is important.
MG: On Platform you released the track called DAO. I am always interested in shifts between the use of technologies as metaphor and as tools that change practice. So, what was interesting to you about Decentralized Autonomous Organizations (DAOs)?
MD: I'll let Holly talk more about where DAO came from, with the telematic performance work she was doing at Stanford. Regarding the blockchain, I've been developing my own decentralized publishing framework for the past few years, that shares a lot of the same principles as the Ethereum logic, and I'm looking to have it interact with the blockchain in its next iteration. A lot of the spirit behind the crypto community is so synonymous with the models of collectivity we have already been exploring in our work that it's the logical next step. I'm particularly interested in what this architectural/infrastructural new capacity can mean for the medium of music itself. With Saga you have this whole other performative dimension added to media with the ability to version work, fork it, and have it perform in real time to it's surroundings online, which I think is a whole other proposition for the medium very much worth exploring. It's also fascinating regarding the question of attribution and collaboration, as we have grown to understand that the web as it stands currently is very much designed to privilege those who appropriate and curate others creative work and ideas for free – mirroring greater society, it is a winner takes all environment. I want systems of virtuous attribution that do not consolidate the DRM era of copyright takedowns, but instead build markets and new interactions around collaboration, augmentation and live interaction. There is so much more that could be done, and a lot of the blockchain tech emerging offers clues as to how we can get there quickly. There are also a lot of old ideas masquerading as something shiny and new, so you kind of have to read the small print to distinguish what is a genuinely new proposition, but it is our job as members of marginal communities to educate ourselves and anticipate the best options.
HH: DAO came out of a piece that I wrote called Crossing the Interface, with a libretto by Reza Negarestani. The piece was my first venture into telematic performance, where a soprano (Amanda DeBoer) was in another geographic location, but the audience could hear her physical body moving throughout the space using ambisonics. I wanted her to be hyper present, and physically super human, moving in ways impossible to a human body, to be able to be in multiple places in the room at once, as eventually her voice and her body separate, stalking the room. I was trying to find a way to make something so clearly highly mediated, feel extremely personal and embodied at the same time, which seems appropriate for the DAO concept as it exists in the world – this simultaneously complex and distributed network that is also hyper intimate and moves with collective intent.
The vocal work that Amanda delivered while workshopping that performance was really great, so I used some of those outtakes for the vocal work in DAO. With the instrumental I was simply just trying to capture an atmosphere, a heavy energy with lots of wide stereo movement. It's also really fun to play live with Colin, because he sings the soprano line with live processing, which creates a nice contrast of heavy electronics with extremely expressive alien vocals, taking the entire gender spectrum and contorting it into a circle.
MG: Do you have any plans to formalize any part of your creative collaboration to work on the blockchain?
MD: Holly and I are starting a studio after we finish this next album to more formally develop work and devices that exist in this new frontier, as it has been so instrumental in our discussions for the past few years. I describe it as a frontier deliberately, as if we are to task ourselves with actually experimenting with our work then it feels almost like a duty to get our hands dirty in these areas. We have already started work on two new projects in this domain, but it's hard to tell when they will be ready to show to people, and what shape they will eventually take.
MG: OK. Last question, in light of the current suppression of the spirit of humanity by despots, and the rich buying up democracy for their own ends, what part do you see artists playing in the world of blockchain, to disrupt the regurgitation of an already bankrupt system?
MD: IMHO, there are two dimensions to this. First, I encourage artists to become familiar with the language and potential of blockchain technology, as there are a lot of opportunities to attempt to re-engineer how we experience, transact and grow community in the arts outside of centralized traditional channels. Real money is being made, and there is a lot of good will amongst the crypto community who invest faith that better systems can and will be constructed using these logics.
I also encourage artists to develop some fluency around the blockchain ecosystem, for exactly the reason that there needs to be wary and critical voices guarding the community from the business-as-usual corporate crowd, who are increasingly flexing their muscles and influencing the course of its development and maturity. By getting involved early, and being vocal, there is an opportunity to intercept plans for how this next internet runs, and who ultimately it will benefit.
The best case scenario is that we can develop our own systems along the blockchain to change music and the arts for the better. Alternately, we need critical voices active within these conversations to avert the worst case scenario of power consolidating itself even further outside of the greater public awareness.
I should say that the third wild card possibility is that blockchain technology is inherently flawed and infeasible once it has been properly stress tested at scale. Irrespective, if your mandate is to be experimenting, and abreast of where things may be going, there are fewer areas of interest more dynamic and potentially transformative. It's a lot of fun to think about.
Most households have an unsolved Rubix Cube but you can easily solve it learning a few algorithms.
The interview is taken from the recently published book Are We All Addicts Now? Digital Dependence edited by Vanessa Bartlett and Henrietta Bowden-Jones, Liverpool University Press, 2017, and published with permission from the publisher. Available from the LUP website here – the interview is published in parallel with the exhibition Are We All Addicts Now? at the Furtherfield Gallery, London 16 September – 12 November 2017.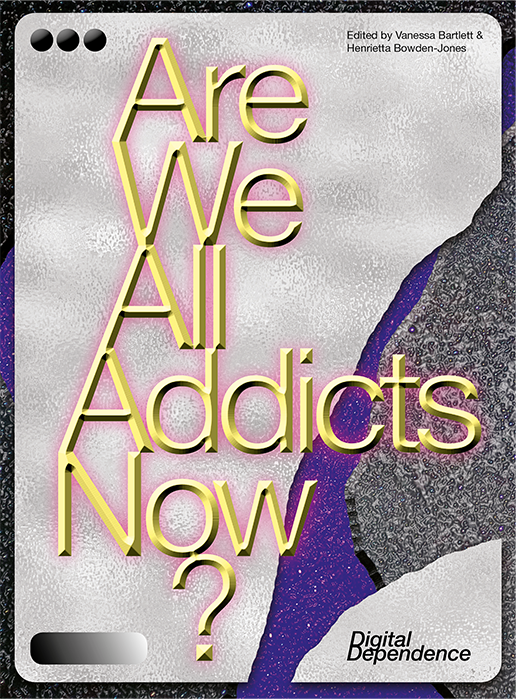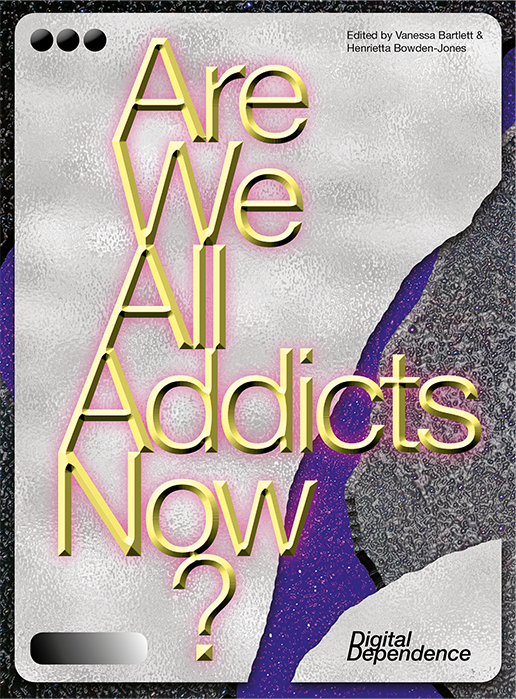 Ruth Catlow: In your exhibition Are We All Addicts Now? That opens at Furtherfield, Autumn 2017. You will be presenting a number of works and installations made in response to your research into online addictions. What prompted your interest in this matter?
Katriona Beales: I have insomnia on and off — like a lot of precarious workers. And to deal with being awake for long-stretches at night I go online, parse hundreds of hyperlinks, images, videos. It's like an out of body experience: I detach, temporarily, from anxieties, pressure, claustrophobia via total preoccupation. Reflecting on these experiences caused me to question whether there was something inherently 'addictive' about the conditions of the digital. My research has developed to look at the burgeoning field of neuromarketing and how much online content is 'designed for addiction' (to borrow the title of Natasha Dow Schüll's scorching analysis of machine gambling in Las Vegas). [
note]Natasha Dow Schüll, Addiction By Design: Machine Gambling in Las Vegas (Princeton: Princeton University Press, 2012).[/note] 1] Gamification strategies and various psychological techniques such as variable reward (originally employed in the casino) are now utilised to mass effect on social media platforms, search engines, email accounts, and news sites.
RC: Can you give us an example of digital content, an interface or a device that you personally experience as addictive?
KB: I find the infinite scroll function on sites like Instagram and Twitter very compulsive. It removes the natural breaks that are built into technologies like the book, with chapters starting and ending. Then again, I used to be a compulsive reader and now I am a compulsive scroller… But I keep circling back round to think about the specific qualities of the conditions of the digital. The infinite, hyperlinked and networked nature of online content means scrolling, scrolling, scrolling never needs to end. There is also a correlation between these repetitive physical actions and meditative type states.
RC: Yes, this connects with theories of flow employed in game design. The idea is to design activities that produce the fulfilling feelings of focus, and to minimise a questioning of the context or frame of play. And there is very little critical discussion in mainstream culture about the gamification of everything, which replaces individual agency with a kind of soft coercion. It's problematic because the less we notice how our attention and experiences are being harnessed by external forces (commercial or state based), the harder it is to connect and collaborate with others outside the given frames.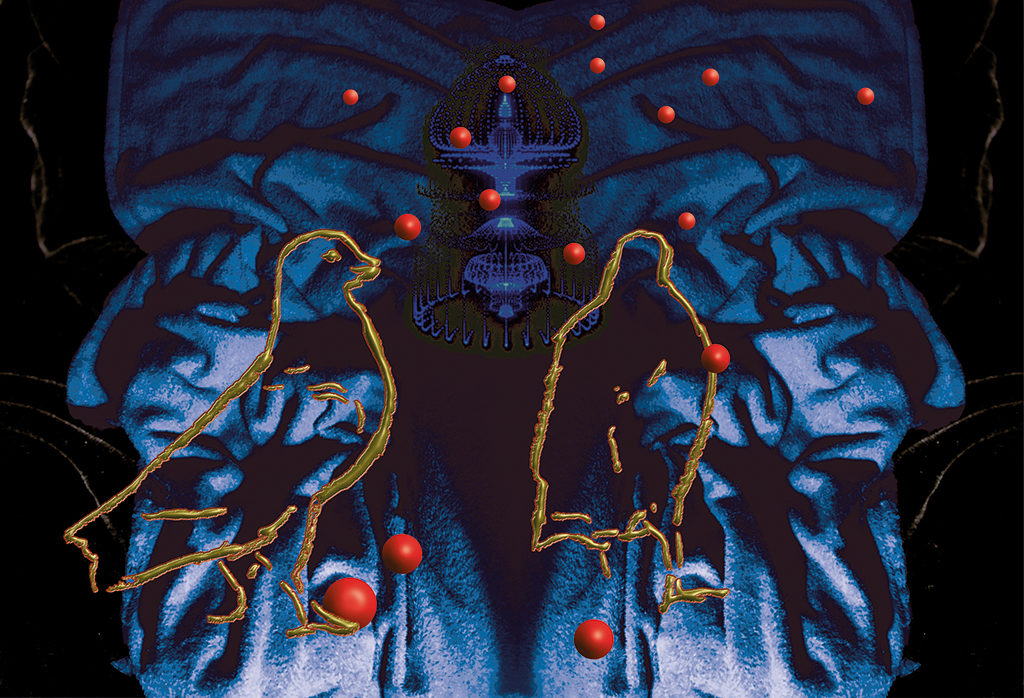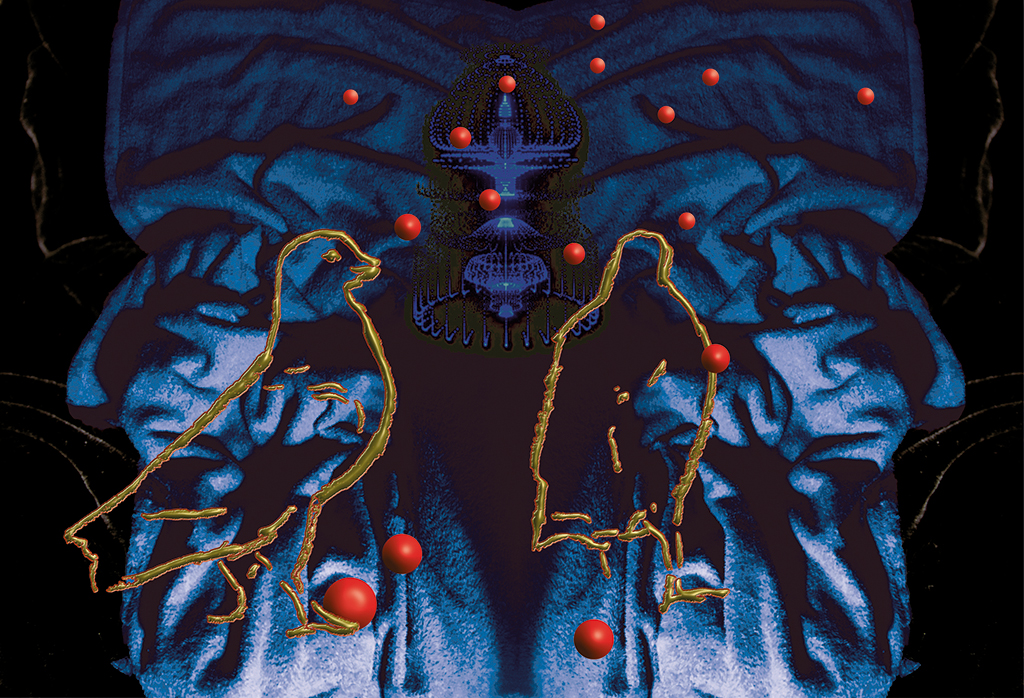 KB: Totally. I like your phrase 'soft coercion' because I think that sums up nicely what I've found troubling. Take this quote from Nir Eyal: "Variable schedules of reward are one of the most powerful tools that companies use to hook users… levels of dopamine surge when the brain is expecting a reward. Introducing variability multiplies the effect, creating a frenzied hunting state… When Barbra lands on Pinterest, not only does she see the image she intended to find, but she's also served a multitude of other glittering objects… Before she knows it, she's spent 45 minutes scrolling." [2]
RC: We initially had reservations about applying the concept of addiction to internet usage, partly because the addiction label is usually used to attach blame to individuals. However, after conversation it became clear that you are exploring a political question. Why is the concept of addiction important to you?
KB: Too much discussion about addiction is focused on the responsibility of people to help themselves. The fact that many can't is often seen as a kind of moral failure. There's also the disputed status of internet addiction in itself as documented by Mark D. Griffiths and his colleagues in their contribution to this book. We can't pretend that there aren't lots of people out there experiencing unhealthy and compulsive relationships to their technologies. But what kind of language is most appropriate to define this? What I am interested in is the phenomenon of what could be understood as addictive behaviours (including my own) being normalised in relation to digital devices. Kazys Varnelis [3] describes network culture as demanding connectedness, with power concentrated in nodes of hyper-connectivity. The more views, the more likes, the more power is accrued. Addictive behaviour is both normalised and valorised in late capitalism as it is associated with the public performance of productivity. Whilst these actions appear to be the choice of individuals, how much is due to the influence of mechanisms and systems of control? Ultimately, I am interested in the idea of the addict as a perfect capitalist subject. However, can we/I be both active-users and critical participants? I am concerned about how many of these platforms function as closed systems in which we contribute (without remuneration) our creative and emotional labour and yet can't shape the conditions in which it is displayed, performed and monetised.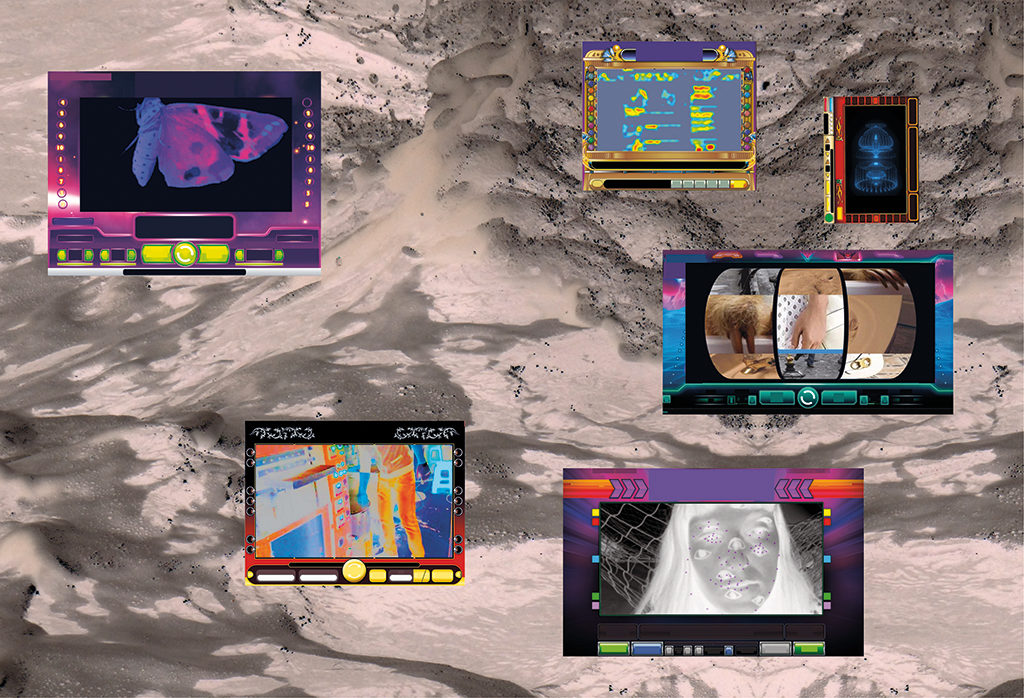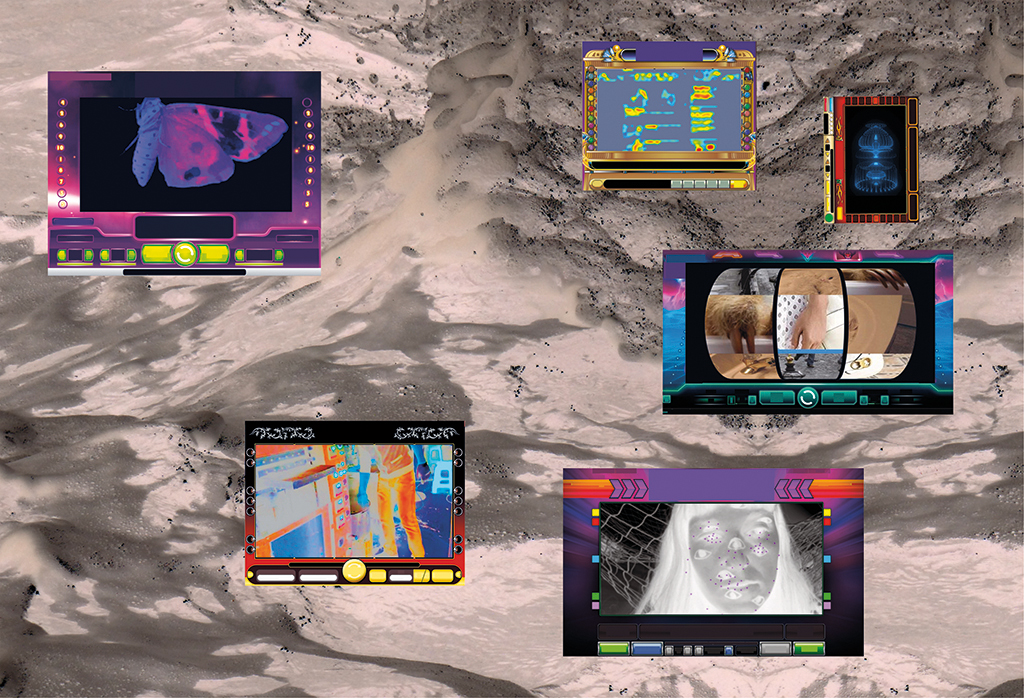 RC: You have collaborated with scientists as well as other artists and curators. How has this worked and what have these collaborations produced?
KB: The space of art offers an opportunity to tap into diverse fields of research, as a kind of (un)informed amateur. I find a Rancièrian strategy of 'deliberate ignorance' liberating. As an artist, I find myself in a position where I can turn my lack ofspecialist knowledge in fields like neuroscience into a kind of asset. I'm not answerable to a canon so can make unorthodox connections. In 2012, I started a conversation with clinical psychiatrist Dr Henrietta Bowden-Jones. Henrietta is fascinating as she started the first NHS clinic for problem online gambling and is now one of the leading experts in the field of online behavioural addictions. My collaboration with Henrietta has flourished, I think, because there is a recognition that there is a mutual benefit from the conversation but not an ownership or entitlement to each other's outcomes.
RC: How does your work deal with the relation between physical and virtual presence?
KB: I am a tactile person, the sort who goes into a shop and strokes things with their face. I am fascinated by how digital devices act as portals into virtual worlds but often their own physicality isn't dwelt on. Yet these devices connect us in a very tangible way to a globalised workforce and unethical labour practices. My iPhone has parts in it that were constructed by hand in an environment that resembles the Victorian workhouse more than the shiny aesthetics of the Apple store. These deeply dystopian factories create objects that seem so sleek, so smooth, so modern, as if they've arrived whole from outer-space. But they were created by workers who do compulsory over-time, sleep in triple bunk beds in small dorm rooms and aren't even allowed to kill themselves. (I'm specifically referencing the suicide prevention netting that Foxconn put up around their buildings after a spate of mass suicides.)1 I'm emphasising physicality to connect my body lying in my bed to the body of someone bent over a production line; it is far too easy to dismiss the impact of our insatiable appetite for electronic goods.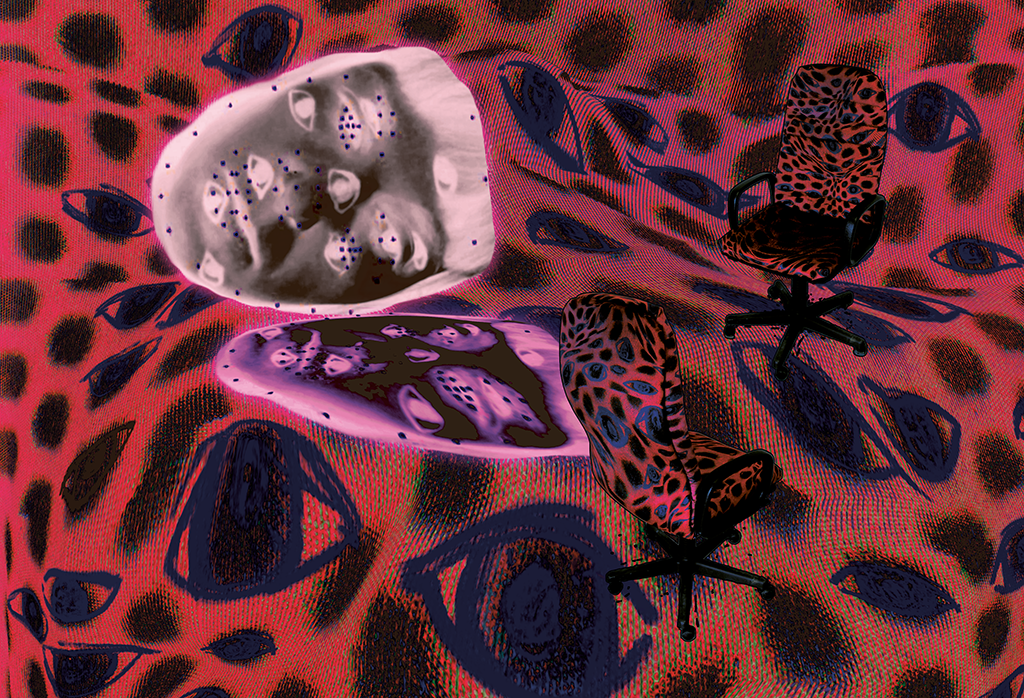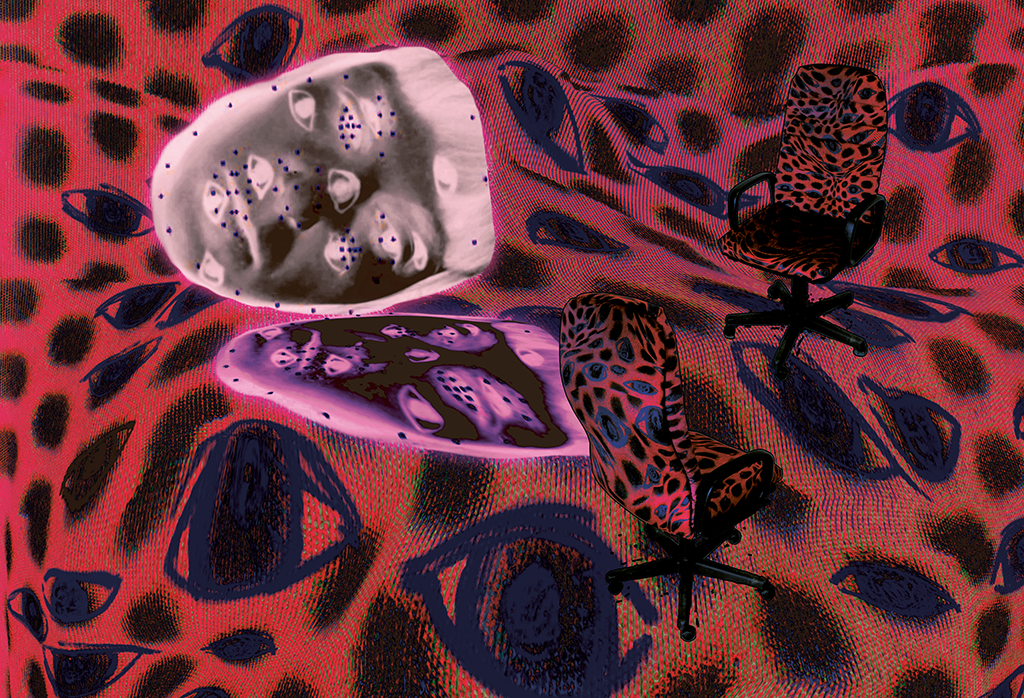 RC: Your exhibition at Furtherfield is to be sited in the heart of a public park. How are you thinking about the relationship of digital devices to the natural environment?
KB: I continue using my smartphone when I step inside the park gates, in a continuum of ongoing augmented experiences where my physical environments are overlaid with digital content. The park acts as a fulcrum for changing understandings of leisure as labour, labour as leisure, and is the perfect site for encouraging reflection on this relationship. As part of this, Fiona MacDonald, who has been working with me on Are We All Addicts Now? as both a curator and an artist, is developing a mycorrhizal meditation piece, looking at network culture from an organic non-human perspective.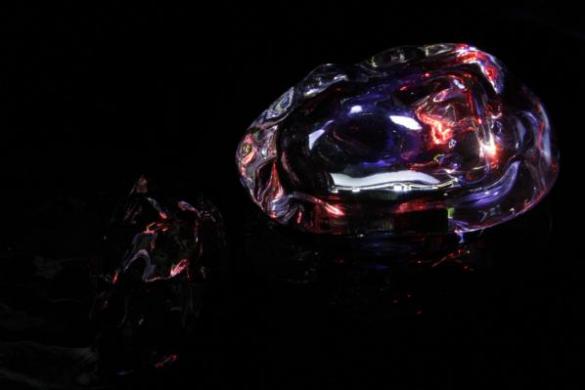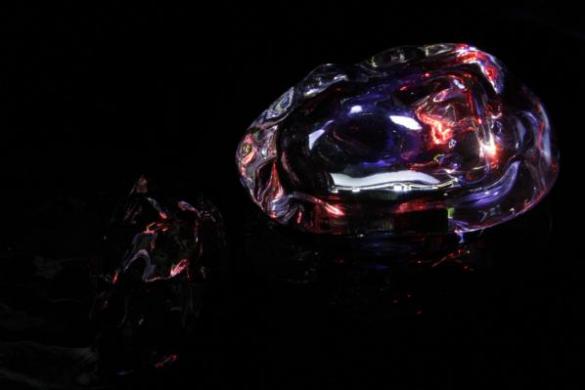 RC: I'd like to end with a description of some of the artworks and installations you are making, the materials you are using, and, in the context of the un-ideal strategies used by designers of mobile interfaces, what condition do you aspire to cultivate in visitors to your exhibition?
KB: I'm making a sunken plunge pool of a networked nest-bed, with glowing screens on which moths flutter embedded in glass orbs. Bed hangings embroidered with dichroic screens stripped from smartphones shimmer overhead, iridescent in the reflected light. I'm trying to communicate how seductive I find the screen in that dark, warm space – in those moments when I am more intimate with my device than my partner. There will be some participatory sculptures referencing pachinko and prayer beads, rhythmic movement, trance-like repetition, lulled into endless hypermobility in the closed systems of 'communicative capitalism'. [5] I'm also working on some moving image works in which makeup is used as a tool to undermine eye tracking software, which I am hoping will incorporate some specialist hardware generating a live-feed of eye-tracking data from audience members. A series of table-top glass sculptures and embedded screens will explore interfaces that are 'designed for addiction' and the way notifications, for instance, are neuromarketing strategies seeking to 'awaken stress — the mother of all emotions.' [6] I'd like the audience to share in my disquiet, and hopefully leave encouraged to engage more critically with shaping their online worlds.
Ruth Catlow and Marc Garrett of Furtherfield interview artist Annie Abrahams
In her work, using video, performance and the Internet, Annie Abrahams questions the possibilities and the limits of communication, specifically its modes under networked conditions. A highly regarded pioneer of networked performance art, Abrahams brings her academic training in both biology and fine arts to develop what she calls an aesthetics of trust and attention. She creates situations that "reveal messy and sloppy sides of human behaviour" making that reality of exchanges available for reflection.  We first worked with Abrahams in her exhibition 'If not you not me' in 2010 and then as part of a group show 'Being Social' 2012.  In this interview we ask her to reflect on the limits and potentials of art and human agency in the context of increased global automation.
Catlow & Garrett: While predicated on the idea of connectedness, the global social media platforms are designed to profit the companies who create them and to keep billions of us in a state of trance-like immersion which has in turn been shown to cause many of us to feel more isolated. At Furtherfield we have always worked to grow more communal and collaborative contexts for artistic production. What does your current thinking – through your work on Participative Ethology in Artificial Environments: ethnological approaches to Agency Art – reveal for the potential of genuine, participatory networking environments?
Annie Abrahams: Participative Ethology in Artificial Environments: ethnological approaches to Agency Art sounds nice, but it needs a question mark at the end. It's an interrogation. In times when our technological environment uses all kinds of behavioural techniques to make us uncritical users of their interfaces, it's important to become aware of our behaviour, to test and experiment with it. My artistic work is based on doing that, but I always had great difficulties explaining it to art institutions etc.
A discussion I had with my friend Cor whom I studied biology with in the seventies, helped me find this latest description. I told her, that I think about my work as having human behaviour as its main aesthetic component and why I call it, silently, "behavioural art". I compare what I do now to what I did when I studied biology. In both cases I observe behaviour in constrained situations. The monkeys, that were the study objects "became" humans and the cage the Internet.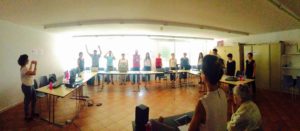 Because the behavioural science of the late seventies didn't suit me very well – using Skinner boxes operating on conditioning techniques and the related sociobiology, with a link to eugenics – it has become impossible to use this historically contaminated term. The wish to control, mold nature, and humans wasn't mine. "Behavioural" was and still is a "stained" word for me. But even so,  I do study behaviour and create constrained situations. I ask people to perform in a frame, they are framed in an apparatus, which is more or less perfect – the Internet provokes, lags, bugs, glitches, the computer is old or new, fast or slow, the interface determines how the performers can interact or not, the domestic situation interferes with noise and cats wanting to join in. There is a protocol/a script/a scenario but no rehearsal, just some technical tests. My approach is more phenomenological than scientific, I don't measure anything. It's up to the performers to explore their own behaviour, to reflect on it and to learn together what it means to be connected.
I told Cor, my annoyance with the tendency of art institutions to categorise art. Video art, poetry, contemporary art, literature, dance, painting, music and media art, computer art, code art, … It's so impractical and superficial and it always takes a technology or a medium as its anchor point. It doesn't say anything about what it makes possible, about what we can experience through it. Maybe that's why I started to use the word performance, and performance art more and more. It's a cross-discipline word. It's multi purpose, but also a bit empty, I must admit.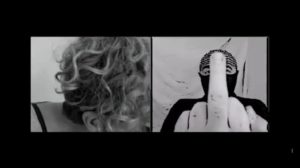 Beyond (spectacle) – Episode II – begin and end by Annie Abrahams and Igor Štromajer.
"Agency Art is art that makes it clear to the receiver via his or her body what is at stake, where opportunities for action lie, and which virtual behaviours he or she can actualize. It demonstrates how choices work." 
Arjen Mulder, The Beauty of Agency Art, 2012.
In his article The Beauty of Agency Art, Arjen Mulder uses the concept Agency Art to indicate interactivity as the important component of an art work. It is an interesting attempt to develop a discourse for technology/media art in relation to the contemporary art discourse. He embeds his ideas in history and goes back to thinkers such as: Shannon, Wiener, MacKay, McLuhan, Cassirer, Langer, Gell, Latour, Heidegger, Derrida, Badiou, Rancière, Danto, Whitehead, Steiner, Rolnik and more. I like the concept because it determines art that has behavioural choices and gestures as its centre. Its meaning is the acts that are made possible. What is also important in Mulder's reasoning, is the concept of "virtual feeling", introduced by the philosopher Susanne K. Langer in her groundbreaking book Feeling and Form (1953). Langer explains how each individual art medium evokes, manipulates and investigates "virtual feelings" in its own way.
"A painting calls forth virtual depth with lines and colours; a sculpture constructs a virtual volume around itself; a novel constitutes virtual memory, tracked through virtual time. Dance follows virtual forces of attraction and repulsion. All the experiences that are part of this "feeling" are spaces of possibility, virtual feelings waiting for actualization; their nature, allurements and dangers must be studied, and art is where this investigation takes place" Arjen Mulder, The Beauty of Agency Art, 2012.
This is how to think of behaviour as an aesthetic force, I told Cor. This is a concept that I can use to talk about what is important to me. For me, the words are empowering and stimulating, pointing to Butler, ANT theory and Karen Barad, I cannot and won't leave them behind me.
collectively made – refusing hierarchy- a knitting together of artists and performers in the moment of the event – erasure of the artistic ego – practice – changing rules – choices – connecting – accepting the unexpected – responsive – shared – collaboratively authored – open to all – working with temporal behavioural phenomena – healing – enactment – improvised – including environmental conditions – attentional strategies – instructions – protocols – apparatus –  meeting – embracing the ordinary  – rehearsing alternatives –  re-hijacking therapy – exercising our relations to others – our social (in)capacities – exploring rituals – being together – participatory – concerns individuals and politics
These are keywords found while researching work (from fine art, dance, theater, music, performance, digital art to electronic poetry) I could consider being Agency Art : Deufert&Plischke's work, LaBeouf, Rönkkö & Turner's HEWILLNOTDIVIDE.US, Building Conversation by Lotte van den Berg, Deep listening by Pauline Oliveros, Poietic Generator by Olivier Auber, Lingua Ignota by Samantha Gorman and Walking Practices by Lenke Kastelein.
Using Agency Art also means being able to make cross sections through disciplines and to open up closed domains of practicing. And that is the moment in our conversation where Cor, who has also a degree in philosophy said : "It's easy, call your work participative ethology in artificial environments." I am still pondering and that's why there has to be a question mark. There always have to be question marks.
#PEAE = #Participative #ethology in #artificial environments #ethnological approach #AgencyArt?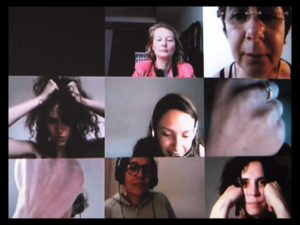 'Angry Women' by Annie Abrahams, 2011. (From photograph by Michael Szpakowski).
C&G: Katriona Beales drew our attention to the Kazys Varnelis' essay in the Dispersion catalogue (ICA 2008) which talks about the concentration of power in nodes of connectedness. She says "So even if I write a response to Donald Trump's tweet saying "I hope you're impeached", for example, I add to his power, just through the interaction. I end up contributing to his power base even though I explicitly disagree" This effectively rewards, with attention, those who inspire intense outrage, fury and derision. Interfaces play a crucial role in your network performances and deliberately prompt very different kinds of behaviour – we're thinking in particular of Angry Women. What kinds of behaviours and responses does your work inspire?
AA: I agree the concentration of power in nodes of connectedness is disturbing and confusing. It puts us in a double bind situation, becoming petrified, unable to act or to flee because we can not choose. I think this might be true when we consider our role in big networks, but it is definitely different when we talk about smaller networks. There it matters what we say and especially how we say it. A big part of my work is to create situations / interfaces / performances that permit us to experiment and train our (un)capacities to do so in networked environments. Participating in one of my performances means taking risks – nothing is rehearsed, means accepting you can't control everything, it means committing to continue even if all seems to go wrong, to be attentive to the others around you with whom you share the performance space, with whom you are co-responsible for the shared moment in time.
From the people watching I ask that they are aware of what is at stake in a performance. That they watch it not with a connoisseurs regard, but that they see it as an aesthetic experiment in which behaviour is the main aspect / asset. If they become sensitive they have access to a very intimate and fragile aspect of our being, to something we absolutely need to discover further if we want to escape an allover binary future.
For myself I analyse the "concentration of power in nodes" phenomenon as the result of something you could call a lack of res-ponsability in our online affect management. When you are always scrolling you are unaware of the reaction you provoke, you are not awaiting a reply, but already on the next, next, next photo or short text. There is very little interactivity, and even less exchange. We act without caring for what our words, actions, and ideas bring forth. We might not be aware but our words, actions, and ideas live beyond us, they do intra-act with the actual situation. They are things acting in a world. (**)
** I have been reading texts on intra activity, a neologism introduced by the physicist, and feminist theorist Karen Barad. It's difficult stuff. This video (Written & Created by: Stacey Kerr, Erin Adams, & Beth Pittard) gives easy access to one of her most important points.
C&G:
Yes, it is now totally normal to refer to "people" as "consumers", every organisation an "enterprise", which in turn leads to proposals for the nation-as-a-service, populated and run in the interest of private enterprise as offered by the e-stonia bitnation project.
By accepting the impoverishment of experience and reduction in agency implied by this label we can forget about ourselves as "actors" in the world, and become the cattle of the few. The only agency we are offered is as a responsible consumer (in which our powers are reduced to a binary option to buy or not). This is the new democracy.
In the UK these days, art audiences are often described as "consumers". How else in your view might we conceive of "audiences". What agency might we wish for them. And what part might our relationship with devices and digital networks play in this new description?
AA: We are not yet used to machines reacting to and using affects, tapping into our endocrine system. Articles like "Our minds can be hijacked': the tech insiders who fear a smartphone dystopia" make us more and more aware of how we are manipulated and distracted, how our attention is designed, guided, influenced, used. But a lot of it is still hidden and because it's so rewarding and because we "need" the attention we continue to click and vote. It is possible to create environments where people can slow down and have more subtle, nuanced agency, where they can participate and become aware and reflect on of their own behaviour. DIWO projects for instance have that power. People, especially art lovers, can be challenged to engage with others in interesting actions and conversations.
With Daniel Pinheiro and Lisa Parra in Distant Feeling(s) we invited the audience to join us in an experiment where we share an interface, normally used for online conferencing, with our eyes closed and no talking allowed. It led to very diverse observations shared via social media and email exchanges: liminal space – pure motion – an intimate regard – a field of light – dissolved, destabilized – an altered state – a telematic embrace – a silent small reprieve – hanging out with friends – machines conversing across the network only when the noisy humans finally shut up – an organic acceptance of silence?
Keywords from the reactions : http://bram.org/distantF/
Distant FeelingS #3 | VisionS in the Nunnery – Oct5-Dec18 2016
C&G: Unlike technologies and forms of production that work in the area of speculative realism, automation and AI, you still place humans and human relations at the centre, how do you view the current moves to shift agency away from humans into these ranges of techno-social systems?
AA: I am particularly intrigued and troubled by what is called deep learning. The algorithms produced by the machines themselves have a big influence in and, we must be honest, potential for for instance the health care business. They also determine on what moment of the day, depending on your mood you will see which advertisement on your device. As explained in The Dark Secret at the Heart of AI nobody can really understand how these applets produce their outcome – not even the programmers who build them.
For me this is problematic. Algorithms cannot invent what didn't exist before and so they tend to reproduce / to select more of the same / to reinforce the existent. (see deep dream images) Moreover a lot of deep learning is based on the algorithm learning to produce a desired outcome.
As the machines are also designed to make us ready for their coercion, we are already subconsciously, intuitively adapting to these black box processes. We need to try to understand how these processes influence us, not because they are necessarily bad, but because our interests might not always coincide, we might want to differ. We don't all have to learn programming the machines. That has become far too complicated and specialist and maybe not the best route to take. But we could engage in projects who try to find out how to influence machine behaviour, how to keep some agency. Maybe by introducing noise and entropy into the processing, so, together with the machines we can continue to cherish difference and diversity.
C&G: This question connects with the previous one. How do you see the role of artists in finding ways to negotiate a healthy relationship between artistic agency and capital-driven-machine worlds?
AA: This is a very difficult question to which every artist has to formulate her own answer. But it for sure passes by trying to open up spaces and discussions with people who have other opinions than yours, to going beyond safety-zones, to finding ways to communicate with and about hatred, angst and love.
*——————–*
This editorial series, takes digital addiction as its theme, and sits alongside the Are We All Addicts Now? exhibition, book, symposium and event series, we are hosting at Furtherfield. Are We All Addicts Now? Is an artist research project led by Katriona Beales and has been developed in collaboration with artist-curator Fiona MacDonald: Feral Practice, clinical psychiatrist Dr Henrietta Bowden-Jones, and curator Vanessa Bartlett. It looks at the application and impacts of many different research findings in the creation of digital interfaces, devices and experiences under the conditions of Neoliberalism.
Hi Shaina! Tell us about the genesis of CAMP? How are you part of it? Why are you called CAMP?
CAMP came together as a group in 2007, initially consisting of me, Shaina Anand (filmmaker and artist), Sanjay Bhangar (software programmer) and Ashok Sukumaran (architect and artist) in Mumbai, India. The intersection of our skills and different backgrounds created a vital spark in which to experiment with technology and ask deep questions about form and ways of making radical political work. We are called CAMP as we are not an artist's collective (though we began as a collaboration with KHOJ which was an artist's collective in Delhi, which you headed operations for) but we call ourselves a studio. In this process, we try to move beyond binaries of art vs non-art, commodity market vs free-culture and to build media for the future. Personally, it gives me the platform to eschew conservative approaches to documentary filmmaking with "the colonial male gaze."
How did you decide to create new-media and be part of CAMP coming from a strong documentary tradition?
Oh, for that I would like to describe the response my younger self (1992-2004) had to making traditional documentaries. Travelling around India with my mentor, filming a documentary about life in villages for the anniversary of Indian independence, I described how they'd turn up in jeeps, find the subjects, and ask important questions for the nation. I became increasingly disillusioned by what I saw as the repeated orchestration of finding a subject, interviewing, zooming in, asking questions until the subject ends up crying. So, once while analyzing the relationship between filmmaker and subject I echoed the question hovering over so many discussions, "who speaks for the subject and from where?"
That's when I decided that I had two choices, to either move into fiction which was perhaps less problematic, or to "stay with the trouble", to let the problems drive the work into becoming something more in line with my politics. I also wanted to "trouble" the triangular relationship of author, subject and technology, so that it favored the subject more.
Very interesting! You mentioned Haraway's "staying with the trouble". Were you influenced by her work? Say more! I relate to that experience, having switched from working in Bollywood to doing social documentaries and now learning new-media art. So, what role do you think technology plays in fostering that relationship between the subject and the author and more importantly, how does it "favor" the subject?
Well, yeah. I feel influenced by her as a woman media-maker where I draw from her reflections on race, technology and gender. In CAMP's work at various biennials, I have often felt that every part of the process of documentary-making had been deftly unpacked and put back together again to reflect vital contemporary political concerns within the actual structure of the work or even its distribution, not just its content. By that, I felt we succeeded in using technology to foster that relationship.
I find it fascinating that technology is not a toy or gimmick in your work but rather gives to access to places and people which traditional approaches to documentary wouldn't. In this context, could you throw some light on the use of CCTVs in your work esp. at a time when they were increasingly being used as a tool for surveillance?
In our work Al jaar qabla al daar (The Neighbour before the house- 2009), we used CCTV cameras and set them up to film the houses where eight Palestinian families had been forcibly evicted and are linked to remote controls in new homes or refugee places where the families now live. We were then able to zoom and tilt the cameras to spy up washing or as they went about their business. The complexities of the power relations between the observer and observed are dazzlingly deft and agile, giving energy to the otherwise hopeless situation of displaced Palestinians in Jerusalem. We only hear their voices as they trace the lines of personal memory in their old neighborhoods or stalk the new inhabitants of their former homes with the remotely operated CCTV placed on nearby rooftops. We see soldiers training, Orthodox Jews going to prayer, a boy skateboarding, roofs, water tanks, a veranda built by their own families. Their bodies exert a ghostly presence on the very image we see onscreen as a small boy exhorts his mother to "zoom, zoom"– to spy on one of the new inhabitants leaving the house. But nonetheless through the active manipulation of this technology we had "captured" a settler.
Do you think technology facilitates a democratic or rather liberal exchange for the subject? Let's say immersive technologies like virtual and augmented realities, which I'm interested in, blur the point of view of the author and the subject. What do you think?
The act of wrangling the technology to record the voices of the camera operators while simultaneously filming does create a power shift. For example, in our work, the Palestinian families may be physically invisible in the places they once lived, but their voices and ability to control how we see with even the crudest of cameras, exerts its own pressure. It acknowledges and celebrates the democratization of the camera and makes us question the veracity of all the other images we have seen about Palestine. We hear details about the neighborhoods, how the evictions happened through impossible laws or enforcements as the displaced families observe how the new families don't clean the stairs or water the lemon tree.
Yes, I liked the use of the footage as a timeline for viewers to edit which led you to form Pad. Ma (Public Access Digital Media Archive) which I was a part of too, at some point. Interestingly, here at UCSC, I met and heard Bernard Stiegler who had long ago worked with annotating found-footage with his students thereby that puts CAMP in that discourse. Say something about that.
Well, for me, the most radical and exciting approaches to documentary were in the 60s in India. Since then, what has changed? Nothing here. CAMP's work provides a sense of new possibilities as it steals back technology and puts it into that utopian discourse of Stiegler and others to shift our perspective closer to the subjects. By "troubling" the traditional methods of creation and dissemination it empowers both the viewer and the viewed with a fresh perspective.
Some of your work is about migrant population, home and displacement which strikes a chord with my interest in human-rights and immigration. Tell us about this work and its approach.
A privileged perspective into the worldview of another is contained in our work, From Gulf to Gulf invited by the Sharjah Biennial a few years ago.Yet again it is a document of a much richer process that began as an artwork/ community provocation/ friendship built over four years between CAMP and a group of sailors from the Gulf of Kutch in India. Initially CAMP produced radio programs culling material from sailors' songs, conversations, phone calls etc. and later that evolved into a new-media piece that showed this totally different space in a radically fresh way. It is composed of footage of their journeys and extended selfie- films shot by the sailors on their long voyages, often accompanied by songs which they Bluetooth to each other.
Fascinating! Lastly, I'm keen to hear about what CAMP wants to do with technology next?
At any given time, CAMPwants to challenge the triangular relationship of author, subject and technology, thereby splintering the privileged gaze and our standard mode of perception. That's our motivation behind whatever we have or will do.
Thank you Shaina for speaking as an artist from CAMP. It was great to talk to you and have worked with you all!
Choose Your Muse is a series of interviews where Marc Garrett asks emerging and established artists, curators, techies, hacktivists, activists and theorists; practising across the fields of art, technology and social change, how and what has inspired them, personally, artistically and culturally.
Ryota Matsumoto is a principal and founder of an interdisciplinary design office, Ryota Matsumoto Studio, and an artist, designer and urban planner. Born in Tokyo, he was raised in Hong Kong and Japan. After studies at Architectural Association in London and Mackintosh School of Architecture, Glasgow School of Art in early 90's, he received a Master of Architecture degree from University of Pennsylvania in 2007. Before establishing his office, Matsumoto collaborated with a cofounder of the Metabolist Movement, Kisho Kurokawa, and with Arata Isozaki, Cesar Pelli, the MIT Media Lab and Nihon Sekkei Inc. He is currently an adjunct lecturer at the Transart institute, University of Plymouth.
Interview

Marc Garrett: Could you tell us who has inspired you the most in your work and why?
Ryota Matsumoto: As I have collaborated with the founders of the Metabolist movement of the 60s, Kisho Kurokawa and Arata Isozaki, and had the opportunity to meet Cedric Price at Bedford Square, I am keenly aware of the participatory techno-utopian projects by the Situationist International group. Some of the projects by Japanese Metabolism, Yona Friedman, and Andrea Branzi drew inspiration from the concept of unitary urbanism and further developed their own critical perspectives. Their work has helped me to create my own theoretical platform for the status quo urbanism and its built environment.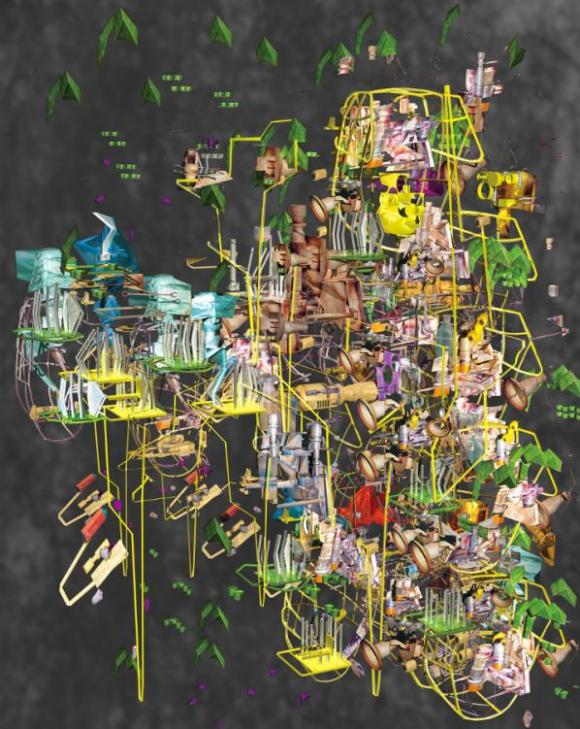 MG: How have they influenced your own practice and could you share with us some examples?
RM: I identify with the free-spirited and holistic approaches of these theorists on the relationship between language, narrative, and cognition. They embraced a wide range of media for visual communication that simultaneously defied categorization as either art or architecture and denounced the rigid policy-driven urban planning. Who would have thought of using photomontage, computer chips, PVC, or anything else they could get their hands on for architectural visualization in those days? Furthermore, their urban strategy of mobile/adaptable/expandable architecture and the theory of psychogeography dérive resonate with my own creative thinking. I interpret urbanization as the outcome of self-generating, spontaneous and collective intelligence design process and believe that the strategic use of hybrid media with incorporation of multi-agent computing provides an alternative approach for both art and design practice.
MG: How is your work different from your influences and what are the reasons for this?
RM: The utopian aspirations of the groups in the 60s were very much the product of the counter-cultural movement of the time: they were politically engaged and had optimistic outlooks for technology-driven progress of cities. In contrast, while I tend to address the current socio-cultural agendas of urban and ecological milieus, my work doesn't necessarily evoke or represent the utopian or dystopian visions of spatial cities.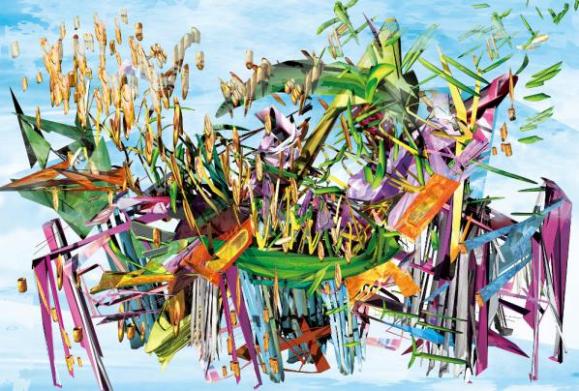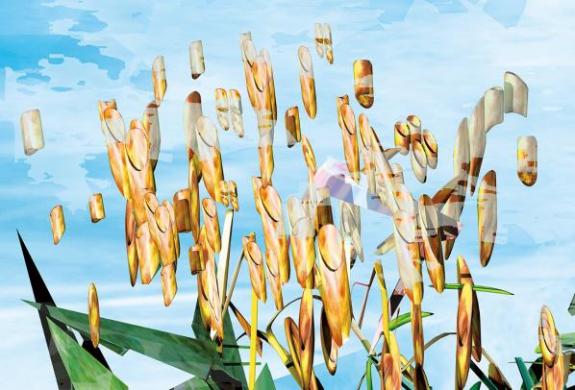 MG: Is there something you'd like to change in the art world, or in fields of art, technology and social change; if so, what would it be?
RM: I explore and question both sustainable and ethical issues of the urban environment that have been influenced by the socio-political realities of the Anthropocene, using visual/cognitive semantics, analogical reasoning, and narrative metaphors. As human population and energy use have grown exponentially with great acceleration, the interactive effects of the planet transforming processes on the environment are impending issues that we have to come to terms with. Thus, my projects hinge on how trans-humanism, the emergence of synthetic biotechnology, and nano-technological innovations can help us respond to the current ecological crisis.
"The themes of my work hinge on how the scientific tenets of trans-humanism, the emergence of synthetic biotechnology and Nano technological innovations might respond to the Anthropocene epoch, and, eventually foster critical thinking in relation to the underlying agendas of the increasing dominance of human-centric biophysical processes and the subsequent environmental crisis." [1] (Matsumoto 2017)
With my recent work, the symbiotic interplay of the advanced biosynthetic technologies and the preexisting obsolete infrastructures has been explored to search for an alternative trajectory of future environmental possibilities. In short, new technologies can complement old ones instead of completely replacing them, to avoid starting over from a blank slate or facing further ecological catastrophes.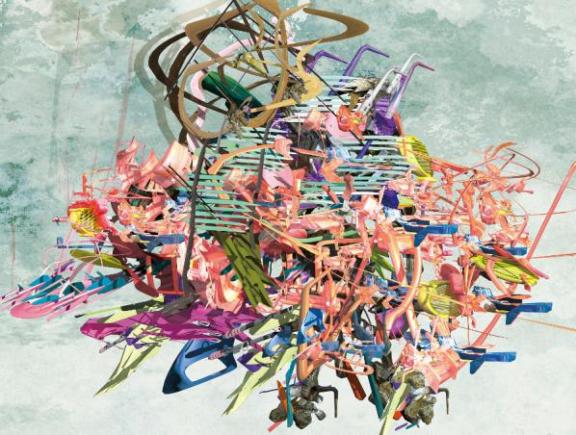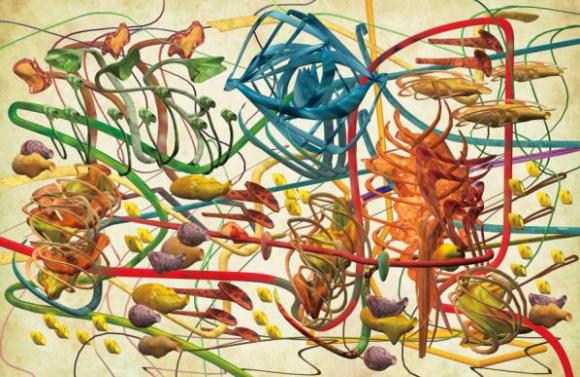 MG: Describe a real-life situation that inspired you and then describe a current idea or art work that has inspired you?
RM: I was fortunate enough to experience firsthand Hong Kong's rapid urbanization driven by the staggering economic growth throughout 70s and early 80s. In hindsight, it could be called the beginning of rising prosperity in the Pearl River Delta region. I was fascinated by the fact that both the unregulated Kowloon Walled City and the newly-built Shanghai Bank Tower stood only a few miles apart from each other around the same period. They could be seen as two sides of the same coin, as they both represented the rapid and chaotic economic growth of Hong Kong at that time. It suddenly dawned on me that the juxtaposition and coexistence of polar-opposite elements connoted both visual tension and harmony in a somewhat intriguing way, regardless of their nature, function, and field. That contradiction nurtured and defined my own aesthetic perceptions in both visual art and urban design.
MG: What's the best piece of advice you can give to anyone thinking of starting up in the fields of art, technology and social change?
Although it might sound like a career detour at first, it is always helpful to go off the beaten path before starting out as an artist. In my case, my experience as an architectural designer and urban planner certainly helped me to break the creative mold and approach my work with a broader perspective. Even now, I still firmly believe that it is always helpful to learn and acquire the wider knowledge and skills from other fields, and that opening up your mind to new ideas will allow you to discover your own unique path in your life.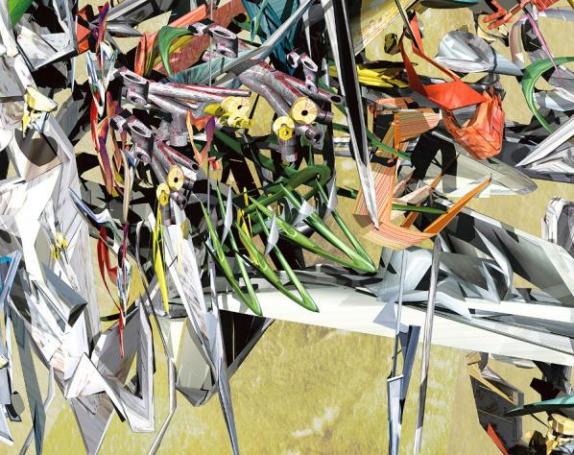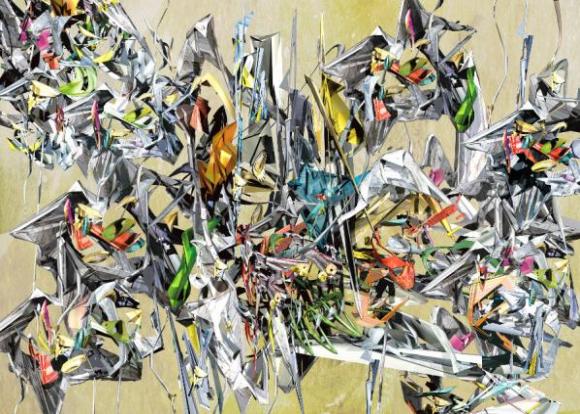 RM: Finally, could you recommend any reading materials or exhibitions past or present that you think would be great for the readers to view, and if so why?
The retrospective of Le Corbusier's work is the last exhibition I've seen and it was very fascinating. He is a great innovator, who had managed to continually reinvent himself to stay ahead of the curve over the course of his life. If you are interested in 20th century architecture encompassing early modernism and the Brutalist movement, it is definitely worth visiting.
CS: Tell us a little bit about how the collaboration between Palais de Tokyo's residency Pavilion Neuflize OBC and Fluxum/Flux Laboratory came about. Did this directly contribute to the hybrid of visual/dance performance art or was it the artists' call?
FD: During two years, the Pavillon Neuflize OBC has worked with the National Opera of Paris for projects at the crossroads between contemporary art and choreography. We wanted to develop this perspective which is a kind of tradition in the history of the Pavilion (created in 2001), if we remember that our institution has a long interest for transdisciplinarity. So the hybridization between visual art and performance wasn't the artists' call. On the contrary, we asked them to step aside for collaborating with choreographers. It was really experimental for them.
CS: Neither Palais de Tokyo or Fluxum/Flux Laboratory are situated in Greece. What was the reason for its inception to take place in Athens? Was it because of the traffic Athens would see due to documenta 14 or was it a suggestion by Andonis Foniadakis, the choreographic director?
FD: Since its creation, Fluxum/Flux Laboratory has developed many dance projects in Greece. And it's due to its founder, Cynthia Odier, that Ange Leccia and myself met Andonis Foniadakis. We started the dialog with Andonis right at the moment of his nomination as the Ballet Director of the Greek National Opera, o Athens appeared quickly as the perfect place for our collaboration. We decided just afterwards to take advantage of the presence of documenta 14 in the city.
CS: The result is quite impressive – specifically since, and correct me if I'm wrong – the work produced was created in only two weeks in March. How did you find the process of working and creating collaboratively in addition to being in an unfamiliar city?
FD: The residents came to Athens for the first time in November 2016. During the first week, we had met the choreographers and dancers but also people who are engaged in the artistic life of the city. We tried to understand and use the pulse of this specific urban energy. We visited some sites for the exhibition and began to question the relevance of our own presence here. The conversations with the choreographers permitted us to create a strong link with Athens and not feel like tourists. We came back for a three-week workshop in March, just before the opening of our show. Between these two stays, we discussed a lot and had decided to start from our situation with the desire to move away from an artificial subject. The notion of the collective seemed a good way of taking charge of what we tried to do – especially because the Pavilion tries every year to create a specific group that gives a specific form to its structure.
CS: Prec(ar)ious Collectives feels like it could be quite nomadic as it is in an unfamiliar environment; however nomadic does not mean it feels odd or out of place – in fact it felt quite the opposite. As a curator, how did you approach Athens and stay conscious of the context(s) surrounding it?
FD: The fact that we didn't exhibit in a white cube or an artistic space helped us. When we decided to occupy this abandoned building on Akadimias Street, I was sure that we would be related strongly to the city and its history. The context wasn't outside of the walls – it was here, with us. Of course, we were all conscious that we needed to stay in relation to what was happening in the city. That's why nobody arrived with their work completed and done. The materials and the main elements of the creations were an artistic answer to this particular context.
CS: I am very curious about the building. I understand it used to be the Diplomatic Centre for the Third Reich during the Second World War. How did you become aware of its existence, and did your decision to curate Prec(ar)ious Collectives have anything to do with the building's history? If not, what was the reason for selecting this building?
FD: In January 2017, the director of the Pavilion Ange Leccia was in Athens to present some of his work. He visited the exhibition organized by Locus Athens in this space and it impressed him quite a bit. We wanted to work in an abandoned site for underlining the economical and cultural situation in Greece. And Akadimias Street 23 seemed perfect. We didn't choose it for its history, even if these multiple layers added some density to our proposal. For sure, the different atmospheres of the rooms immediately gave us the possibility to create dialogs between the works while preserving the integrity of each. So, it was a question of ambience in the sense of the architectural conditions aiding the experience of the audience.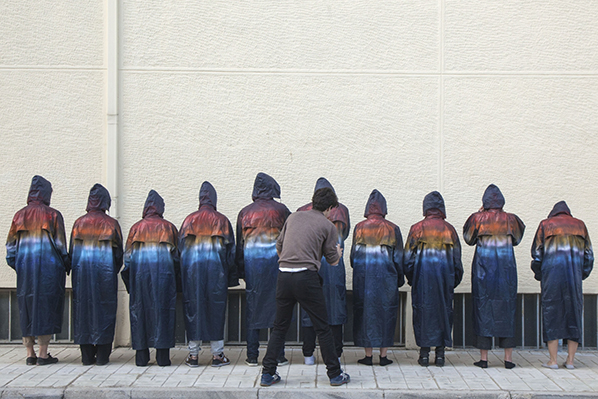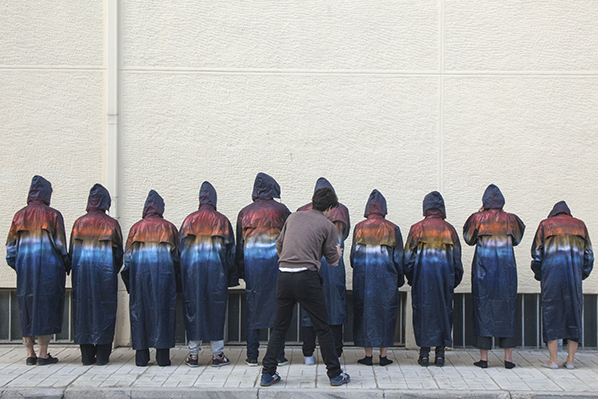 CS: I found that a continuous theme within the exhibition was not only the creation of a utopic community, but also an ambience that generates a state of limbo – of transition. Was this a reference to the state of Athens or to the state of artistic production or work?
FD: The notion of limbo is stimulating. And it insists on our «spectral approach». It means that we have tried to give life to this abandoned building. And some installations can be described as floating. In Manolis Daskalakis-Lemos and Lola Gonzalez's videos, for example, there is the idea of apparition. And even with Taloi Havini's huge ephemeral camp, we can feel a sort of «in-between» space, archaic and futurist, protective and dangerous. Maybe it was a re-transcription of our impressions about Athens, so appealing and full of energy, but at the same time, so undermined by the political situation.
CS: As a final note, what is the next step for Prec(ar)ious Collectives after its brief residency in Athens? Are there any plans to simulate the experience, albeit differently, again in another context or place?
FD: There won't be another step for Prec(ar)ious Collectives as a group exhibition. It was really the result of a one-month workshop. But it happens for the best that some encounters initiated in the Pavilion can be developed after the time of the residency.
CS: And any future projects that you will be a part of?
FD: On my side, I will develop a curatorial project next year in Los Angeles in the frame of FLAX residency. Titled The Dialectic of the Stars, I will organize several evenings in different institutions which will permit artists? to drift in the city from one site to another for catching some contradictory parts of the L.A. atmosphere. The idea is to mix French artists and Los Angeles-based artists and to trace a political and poetical constellation.
To find out more read Chloe Stavrou's recent review: Community Situation: Prec(ar)ious Collectives and documenta 14
Alan Sondheim has been ploughing a very singular furrow through art, music, writing, philosophy and much else since the late sixties. On the occasion of his participation in the Children of Prometheus exhibition at Furtherfield Gallery we present here an interview conducted by the artist and writer Michael Szpakowski in which Sondheim gives a broad overview of his artistic formation, practice and philosophy.
Interview
Michael Szpakowski: I first came across your work through the Webartery mailing list in 2001. I remember being knocked out by your productivity, a productivity that seemed to be allied to an incredible intellectual curiosity and restlessness, resulting in in words, images, movies, music – I remember once you started making little programs in some variant of Visual Basic… All of these posted day in, day out, come rain or shine, to the list… And, obviously I preferred some to others and for anyone to follow every piece of work you made would mean doing little else with their lives, but the quality, the variety, of what you made was ( and remains) staggering.
I found this compulsion to make work both admirable and invigorating and I've followed your work ever since. I think I even once compared you to Picasso on DVblog because I couldn't think of anyone working in art for the net (and every such description is problematic, I'll ask something more specific later) who seemed to come anywhere near to that fecundity allied to quality too…
I think of this interview as a general introduction to your work for someone who maybe has only happened across it for the first time in the exhibition at Furtherfield so I'd like to ask, first of all, for you to give us a sketch of your intellectual and artistic formation and the milieu(x) in which you have worked (I mean right from the beginning – tell us what makes you, you!):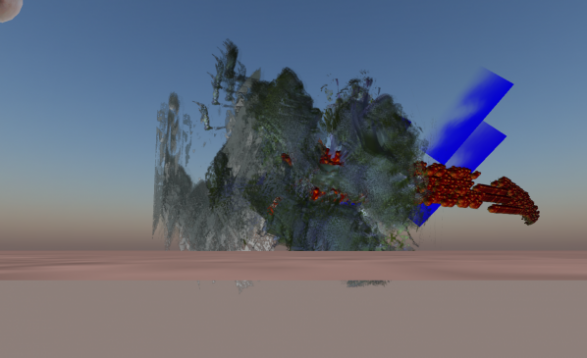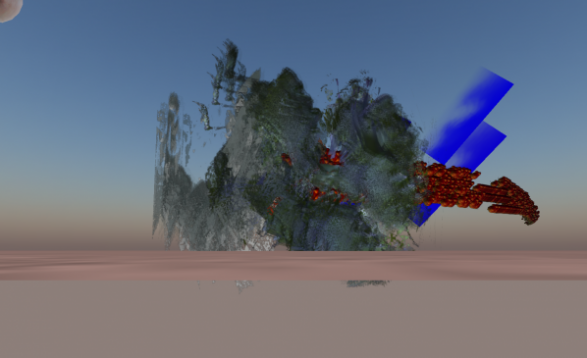 Alan Sondheim: Of course this is difficult to answer; I began with writing and around the age of 19, started making music as well, but I was always restless. The compulsion has personal roots, but also a desire to move into an environment, habitus, and explore its limitations and promises; in all of this, I'm concerned with the interplay of the somatic and consciousness on one hand, and abstraction, the inertness of the real, mathesis (the mathematization, structuring of the world) on the other. So there's this dialog at the limits. My first production was a book of experimental writing, An,ode ; around the same time I made three recordings, two for ESP-Disk; this was around the late 60s. Clark Coolidge, the poet, was very important to me early on; I met him at Brown; he introduced me to Vito Acconci and shortly after, early 70s, I moved to NY, eventually SoHo in its heyday. I've never been a traditional artist/writer/musician/etc. but move among these areas; I'm concerned with what for me are fundamental issues of philosophy, body, and the world. I want to explore at the limits of what I'm capable of doing. How is consciousness in relation to the world? How is the world?
I'm driven to create daily; while teaching at UCLA, I made a sound film (16mm for the most part) a week for 37 weeks; they ranged from a minute to an hour in length and were forms of deconstructed narrative. Now online, I try to make a work daily in whatever medium, including virtual worlds of all sorts; I continue to try to push limits – what I call 'edgespace,' – the space where gamespaces/worlds begin to break down, and what then? (By 'gamespace,' I mean, literally the space of a game, where rules hold – for example chess or football. The rules may be consensual or enforced, etc.) This is deeply involved with the politics and somatics of these spaces of course, and on the political spectrum, I'm leftist and deeply pessimistic; I don't see internet or social media as salvation of any sort, but as fundamentally neutral, extraordinarily adaptable to any number of usages. I've written on the differences at the finest levels between the analog and digital, areas like that usually taken for granted; what emerges is a kind of granularity situated within an obdurate real world whose biosphere is faltering deeply.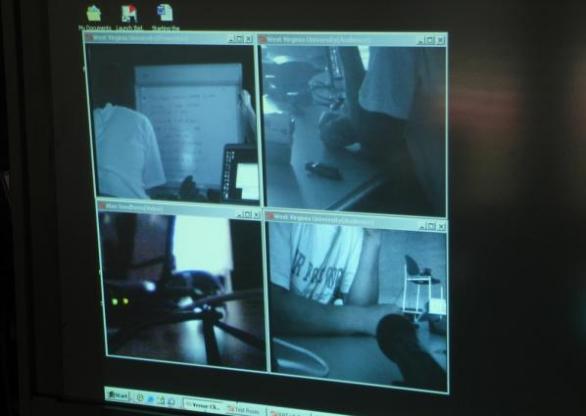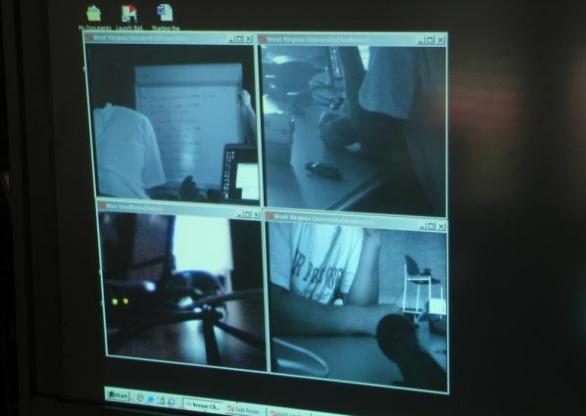 M: Although you are included in an exhibition in a physical space here the vast majority of your output has been presented on the net, usually in the context of one or more mailing lists. Could you say a bit about this. Was this a conscious choice or pragmatism or somehow both? Is there anything you particularly prize about the rhythm of work and presentation that comes with this kind of platform and has the eclipse of many of the old mailing lists with the rise of social media caused problems for you – have you tried to adapt to/utilise these newer modes?
A: It's pragmatism combined with a desire to explore; edgespace teeters uneasily and tends towards what I call blankspace, where the imaginary exists – for example, the 'heere bee dragonnes' in unknown areas of early maps (I haven't actually seen the expression, but it serves here). I present my work on Facebook and G+; I also used YouTube for a long time until I was banned from it.
M: Banned from it?
A: A long story that would take this too far afield…
I work well in presentation/talk/performance mode online and off. I believe in the depth of email lists of course. I do think my avatar work is really well suited to gallery spaces; I've had up to seven projections going at the same time. I've also performed live in virtual worlds or mixed-reality situations which are projected/presenced directly, and for a long time Azure Carter, my partner, and I worked with the dancer/performer/choreographer Foofwa d'Imobilite; the physicality of the work was amazing. And another aspect of what I do – what grounds me – is playing musical instruments, mostly difficult (for me) non-western ones; the instruments require tending and close attention. I tend to play fast. Most of them are strings, bowed or plucked; the music is improvisation. Recently I've been focusing on the sarangi, for example. And I've had something like 17 tapes, lps, and cds issued; the most recent is LIMIT, which was done in collaboration with Azure and Luke Damrosch, who did Supercollider programming based on concepts I've had about time reversal in real time – an impossibility in gamespace, but the edgespace is fascinating. The music products excite me; they're out there in a way that my other work isn't.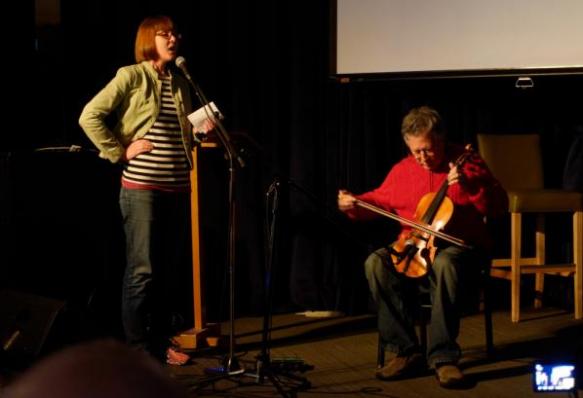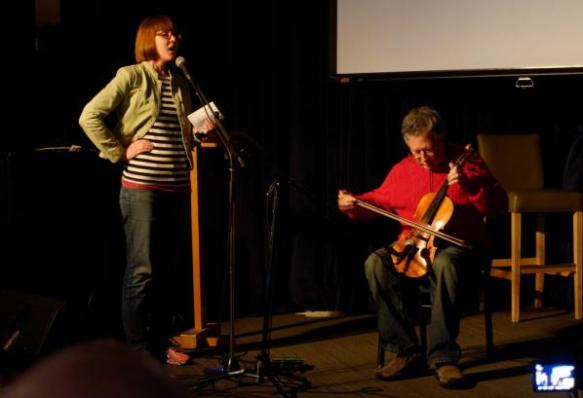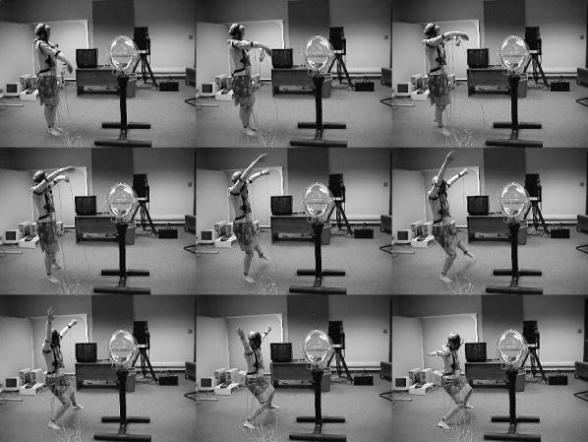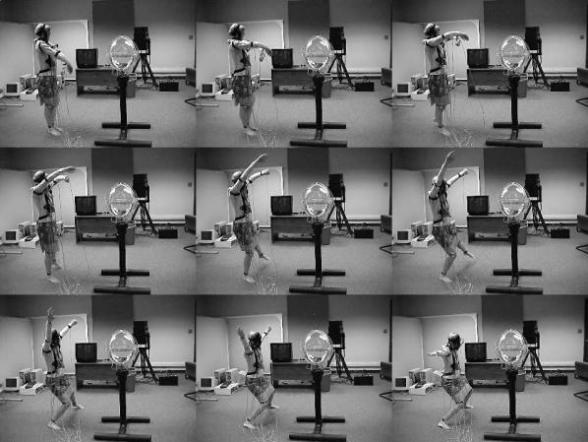 M: I remember when I first discovered internet art or whatever we want to call it (and there have been numerous quasi theological arguments about this) that there was an intense debate about whether the internet was a conduit or a medium – so many artist-scripters/programmer tended to rather look down on those who simply took advantage of the network's distribution and dialogical properties (although I have to say that my view is that it was in this massive extension of connectivity that the real force of the thing resided – I remember being told in 2001 that moving image was not internet idiomatic which is amusing given the rise of YouTube &c.) Your work, certainly of the last 17 years or so, strikes me as being intimately tied up with the network and with the unfolding possibilities of new media but not necessarily in the sense that you work with the network itself to make objects, works and more in the second sense of the conduit…
A: It depends; for example one of the projects I initiated through the trAce online writing community in 1999-2000 – over the hinge of the millennium in other words – was asking a world-wide group of artists, IT folk, etc., to map traceroute paths and times from the night of 12/31 to the afternoon of 1/1; the internet was supposed to run into difficulties – over timing etc. – and I wanted to create a picture of what was happening world-wide. A second project somewhat later was using the linux-based multi-conferencing Access Grid system to send sounds/images/&c. from one computer to another in the Virtual Environments Lab at West Virginia University – but these images would travel through notes, much like the old bang!paths, around the entire world. So, for example, Azure would turn her head in what seemed like a typical feedback situation – the camera aimed at a screen, she's in front of it, the result's projected on the screen, &c. – but each layer of the feedback had independently circled the globe (through Queensland to be specific), creating time lags that also showed the 'health' of the circuit, much like traceroute itself. It was exciting to watch the results, which were videoed, put up online with texts &c.
Part of the difficulty I have is being deeply unaffiliated; I need others to give me access to technology. For example, I've used motion capture in three different places, thanks to Frances van Scoy and Sandy Baldwin at WVU; Patrick Lichty at Columbia College, Chicago; and Mark Skwarek at NYU. I also did some augmented reality with Mark, and with Will Pappenheimer. To paraphrase, I'm dependent on the kindness of others; I have no lab or academic community to work among in Providence; what I do is on my own. John Cayley gave me access to the Cave at Brown; Eyebeam in NY (I had a residency there) gave me space and equipment to work with, and in both places I was able to create mixed reality (virtual world/real bodies) pieces – those also bounced through the network…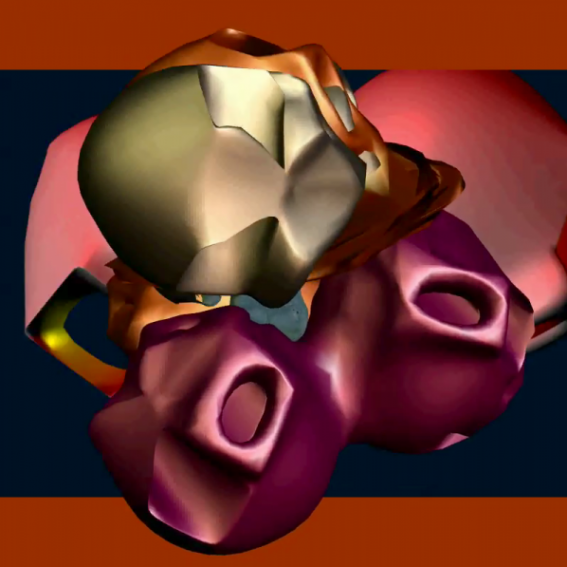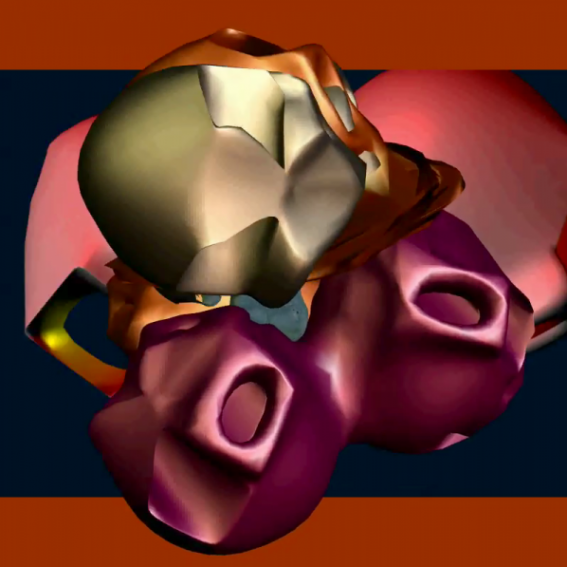 M: Could you talk, then, a bit about the motion capture/avatar work that seems to have been central to what you are doing over the last ten years or so. I also don't think I'm mistaken in detecting a very decided move back to music making of late (I know this has always been there but it feels foregrounded again)
A: The mocap work has been 'deep' for me; it involves distorting the entire process, in other words distorting the somatic world we live in. There are numerous ways to do this; the most sophisticated was through Gary Manes at WVU, who literally rewrote the mocap software for the unit they had. I wanted to create 'behavioral filters' that would operate similarly to, say, Photoshop filters; in other words, a performer's movement would be encoded in a mocap file – but the encoding itself during the movement itself, would be mathematically altered. Everything was done at the command line (which I'm comfortable with). The results were/are fantastic. A second way to alter mocap is by physically altering the mapping – placing the head node for example on a foot. But I worked more complexly, distributing, for example, the nodes for a single performer among four performers who had to act together, creating a 'hive creature.' All of this is more complicated than it might sound, but the results took me somewhere entirely new, new images of what it means to inhabit or be a body, what it means to be an organism, identified as an organism. This is fundamental. I'm interested in the 'alien' which isn't such of course, which is blankspace. (The alien is always defined within edgespaces and projections; we project into the unknown and return with a name and our fears and desires.)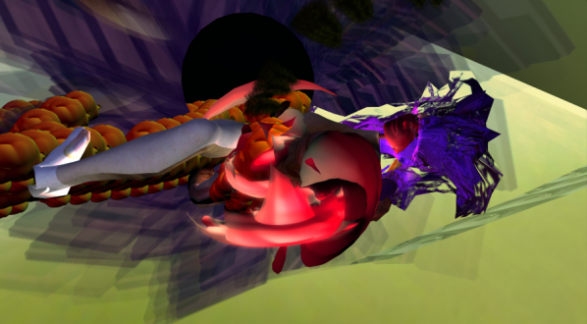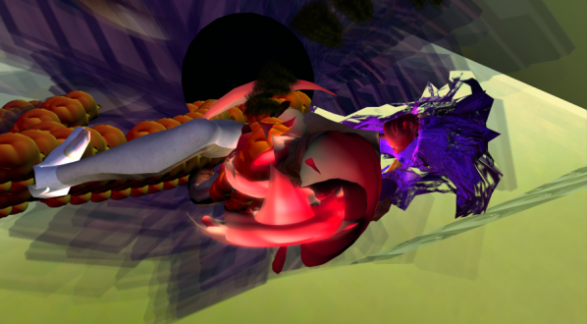 Most of what I do, for me all of what I do, is grounded in philosophy – ranging from phenomenology to current philosophy of mathematics to my own writing. So these explorations are also artefactual; I think philosophy is far too grounded in writing as gamespace; writing for me, when it's touched by the abject, the tawdry, the sleazy, the inconceivable, opens itself up.
As far as music goes, I touched on it above in regard to LIMIT. One thing that concerns me is speed, playing as fast as possible, so that the body and mind move on de/rails that are at my limits; I think of this as shape-riding and the results and internal time dilations involved keep me alive…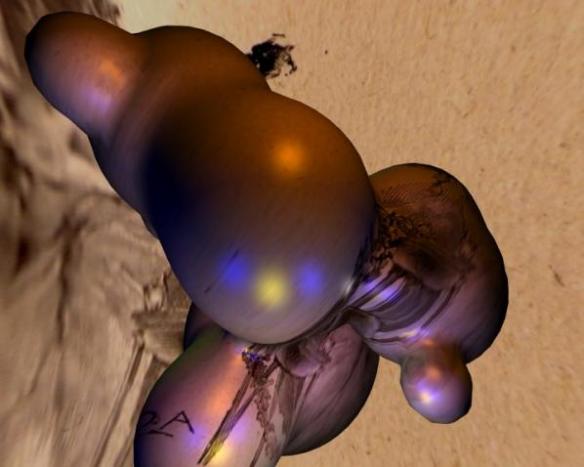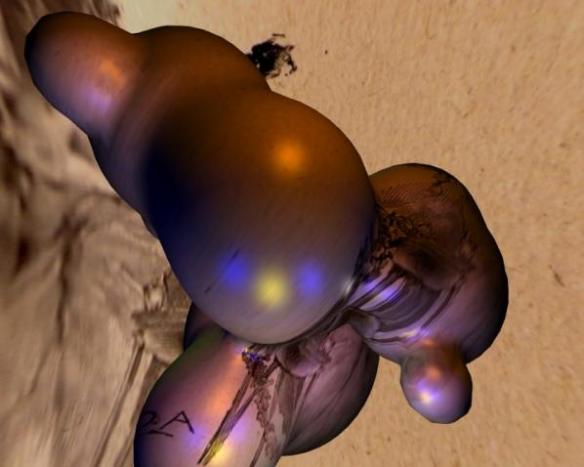 M: You are genre/practice/technique promiscuous and you have a high level of skill in all –you could equally (and have been) styled Alan Sondheim 'writer' , Alan Sondheim 'musician', Alan Sondheim 'maker of moving image work' (with a marvellous sub-category 'Alan Sondheim 'maker of dance related video works', for a while). Is one of these, in your heart of hearts, central, and, whether this is so or not, how do you place yourself in respect to the various traditions around these areas of work. How do you fit into the art world, into literature or the experimental film tradition? How do you relate to net art/networked art/new media &c.?
A: I don't seem to fit into the artworld, net art, poetry world, music world &c. – it's difficult for me to get my work around as a result. Nothing is central but a desire to see how systems form, coagulate, degenerate, collapse, become abject, &c. in relation to consciousness: How are we in the world? On a concrete level, finance enters into the picture; what can I do given a kind of lack of community around me? How can I push myself?
I'm not sure what 'net art' is, but certainly the Access Grid pieces &c. are of that, although not of Web-based protocols. There are so many ports out there to use! I do think of myself as a new media artist or someone burrowing into post-media. I've always had a few people who believe in what I do, who have helped or worked with me, and I'm really grateful for that. But in terms of institutions, I feel like an outsider artist and am treated like one. It came to a head for me years ago one day when I was living in Soho; I had a call from Vito who said he had realized that whatever I am, I'm not an artist; the same day Laurie Anderson spoke to me and said she realized that whatever I am, I am an artist. So my identity has been far more fluid than I've been comfortable with, and it's affected my career. (There was that tape Kathy Acker and I made 1974, and I read an interview a few years ago, forget the source, with Edit Deak who said the tape wasn't art at all; in the meantime, it continues to be shown at various venues.)
M: Finally, could you say a little about the work in this particular show?
A: The work in the show is a group of 3d-printed avatars distorted through the mocap process described above. For me they connect, deeply, with charred bodies, with anguish, with genocide and scorched earth. They appear also in number recent videos created in various virtual worlds, moving/performing etc. The anguish, so close to death and unutterable pain, is there. I've talked about the kinds of brutal killings occurring now worldwide, from Finsbury Park to the United States, the rise, not only of racisms, but violent nationalisms, in the U.S. certainly encouraged by the present regime. I'm sick of it. We all have nightmares. I want to understand this, this grounding in the blooded earth that shakes our very ability to speak, to think, to act.
And yet of course we must resist.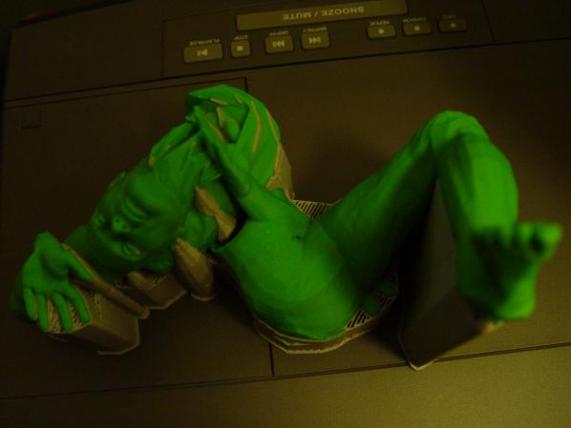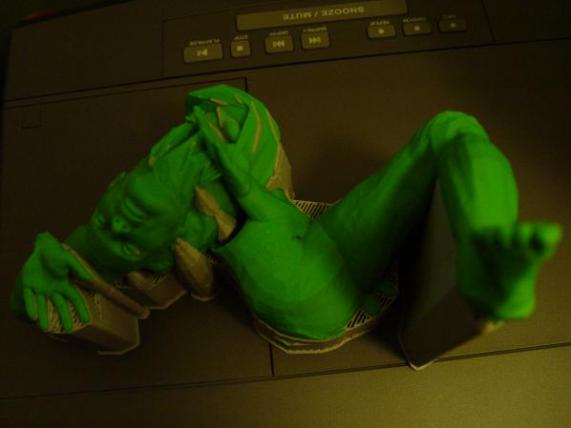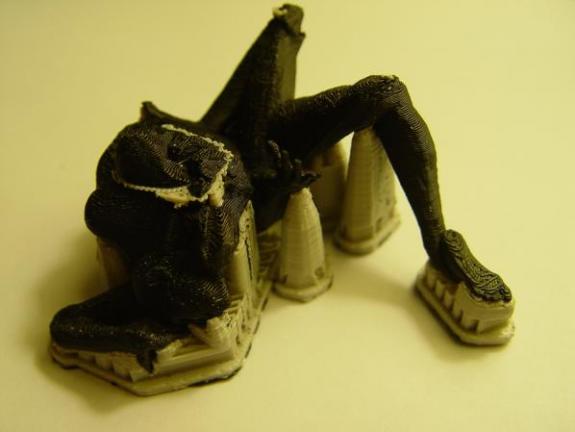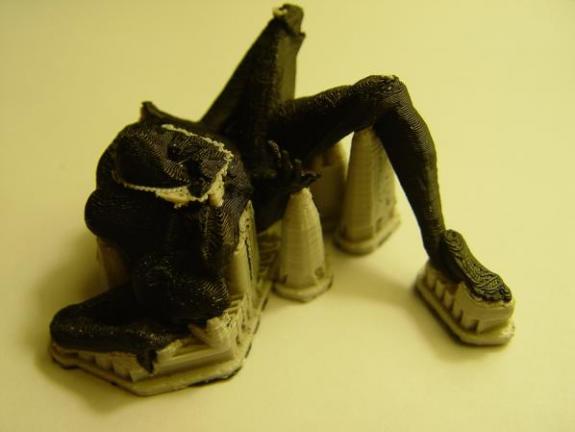 The work in the show is also critical, then, of technophilia, technological answers to the world, utopian dreaming. The top one percent benefit most from the results. I see utopian thinking as dangerous here. Our so-called president has his finger on 4000-5000 nuclear warheads. That's the reality for me, and why I don't sleep at night.



Michael Szpakowski: 聽琴圖 (listening to [Alan Sondheim playing] the qin), after Zhao Ji
// gravure, urushi lacquer & pigment on found wood // 30.5X7.5″
When Charlotte Webb asked me to write a piece about the future of work for Furtherfield, I immediately thought about Utopoly. Even though this game doesn't directly discuss how we will be employed or occupied in the future, it creates a rare space where people can re-imagine a different society in which values, forms of exchange and social relations are reconsidered and reconfigured.
To better understand the ethos behind Utopoly, I interviewed Neil Farnan, who is currently undertaking a PhD at University of the Arts London with the research title 'Art, Utopia and Economics'. He became an Utopoly advocate, introducing many ideas and concepts featured in its current iteration. Neil's interest in designing a utopian version of Monopoly was initially shaped by his previous studies in User Interface Design, where he developed an interest in Scandinavian design practice and Future Workshops.
Francesca Baglietto: What is Utopoly? More specifically, how does it relate to and differ from Elizabeth Magie's original version of Monopoly?
Neil Farnan: Utopoly is both a tool for utopian practice and a fun game. It draws on Robert Jungk's Future Workshop methodology to re-engage people's imagination and ideas for a better society and incorporates the results into a 'hack' of Monopoly.
Elizabeth Magie's original game (1904) was intended to show how landlords accumulate wealth and impoverish society. Players could choose either a winner takes all scenario or one where wealth was distributed evenly via a land tax. Magie also hoped that children's sense of fairness meant they would choose the latter and apply these ideas in adulthood. But the Monopoly we have today normalises and celebrates competitive land grabbing and rentier behaviour and Magie was airbrushed out of history and replaced with a more acceptable mythology of the American Dream.
Whilst Magie's game informed players about the current situation, Utopoly gives people the opportunity to imagine and incorporate values and attributes they would want in a more utopian world. Players are able to determine the properties, the chance and community cards and even rules of the game. The rules being determined by the players means the game is a work-in-progress, however some features that work well can get adopted and carried through to the next iteration.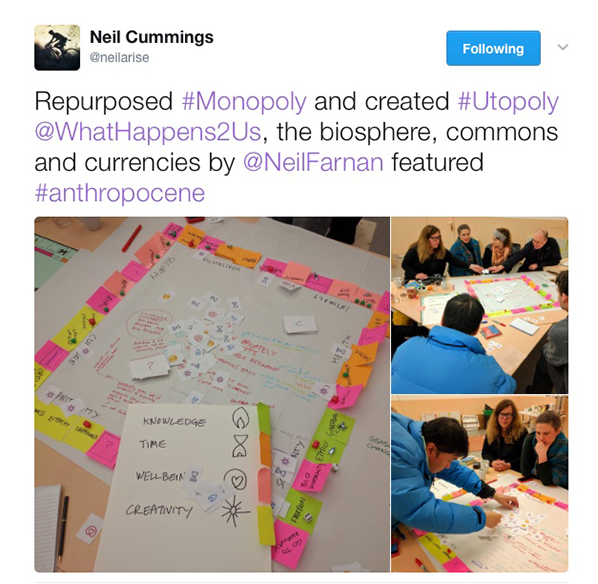 FB: As you just said, Utopoly doesn't have a definitive form and rules but changes with each interaction. So, while the future of Utopoly is still in progress, what I would like to know is who started the project and how has this evolved so far?
NF: Critical Practice, a research cluster at Chelsea College of Arts, played a central role. We were concurrently developing both Utopoly and an event #TransActing – A Market of Values, and the current version of Utopoly is a synergy of aspects of these two projects. The first 'hack' of Monopoly occurred at Utopographies, co-organised by Critical Practice (28th – 29th March 2014), where the elements of the game were redesigned to incorporate utopian values. Inspired, we decided to continue developing the ideas and a second 'hack' took place (December 2014). Some of the ideas and values that emerged from this iteration fed into and were represented in the design of the currencies used for #TransActing. A further opportunity presented itself for another 'hack' within the research event 'What Happens to Us' at Wimbledon College of Art. This iteration was hosted by Neil Cummings and I was invited to include the currencies developed for #TransActing. It was here that Utopoly as a 'method' began to emerge, a method for collectively producing possible futures. I have since convened a number of iterations using a large laminated board to facilitate design adaptations and ease of play.
Additionally, researchers from the international ValueModels project (modelling evaluative communities utilising blockchain technology) recently visited Chelsea – we played Utopoly and they loved the method. They have since been inspired to use Utopoly in their research, and I'm excited to receive their feedback on how their version develops.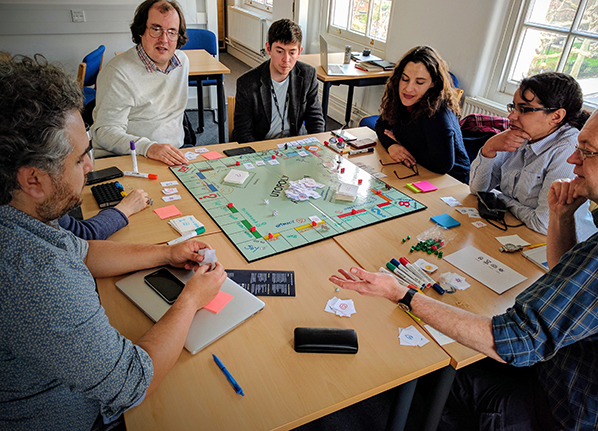 FB: Utopoly is experimenting with possible new monetary ecosystems in which multiple currencies and values might be exchanged. How might these currencies work and what are they inspired by?
NF: The currencies developed for #TransActing generated the concept of an ecosystem of value exchange and these are used in Utopoly. I have since come across the work of economist Bernard Lietaer, who highlights the problems of mono-currency economies and advocates for a monetary ecosystem using multiple currencies. With their origins in subjugation and taxation, mono-currencies are tools for value extraction. They also contribute to cycles of boom and bust, resulting in the withdrawal of money from the economy and the prevention of economic activity. Historical evidence suggests that economies operating multiple currencies are more resilient – they work in a counter cyclical manner compensating for this withdrawal and allow the economy to keep working.
The irony of Monopoly is that the winner is ultimately left in control of a non-functioning economy. A more preferable state would be to have a healthy flow of values in balance where people are able to exchange their contributions in a mutually beneficial way. A feature of Utopoly is that players no longer seek to own all the property but work together for the common good. The currencies are used to bring privately held properties back into the commons. The economist Elinor Ostrom won the Nobel prize for debunking the myth of the "tragedy of the commons" (Ostrom, 2015) demonstrating the benefits and effective use of common resources. Utopoly also allows economies of gifting and sharing.
I am currently working on ways of modelling innovations such as the blockchain and associated digital currencies.
FB: How would you interpret "work" in this utopian economy? For example, do you think the relation between paid work and unpaid work and/or people's dependence on employment might be shaped in an ecosystem in which assets/values are brought into the commons to generate value/wealth for all?
Whilst not directly about work, Utopoly reflects the future nature of wealth and values in a Utopian economy. It touches on the current abstract separation of paid work from non-paid work and people's employment dependency.
In Magie's original game the players collect wages as they pass 'Go'. They then buy properties and accumulate wealth extracted from other players. On one corner of Magie's game is the Georgist statement "Labor Upon Mother Earth Produces Wages", reminding us that land ownership should not provide unearned income.
As an economy develops people become less self-sufficient and more dependent on employment to meet their needs and a mono-currency makes the separation of paid and unpaid work even starker. The social contract that existed from 1950-70s where employers had a responsibility to their employees is disappearing. Outsourcing, short term and zero-hours contracts make the future of paid work increasingly precarious, and we also face further threats from automation and artificial intelligence.
Economist Mariana Mazzucato (2011) documents the substantial contribution of public investment to the success of today's businesses. These businesses stand not so much 'on the shoulders of giants' but on the shoulders of a multitude of diverse contributions from society at large. A new social contract is needed to take this into account.
Fintech companies make much of the term 'disintermediation', but we also need a new form of 'intermediation' where contributions are reconnected and recognised. An ecosystem of currencies which register currently unpaid valuable activities together with a basic income could meet this need. This approach is suggested in Utopoly where people collaborate to contribute values and are valued for their contributions. The properties are brought into the commons to generate value and wealth for all.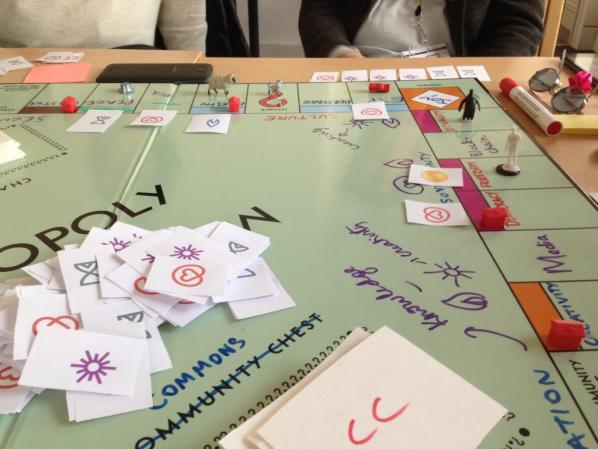 FB: Playing seems to provide a very rare space in which, by operating in an interstice between reality and fantasy (what the psychoanalyst Winnicott called a transitional space), it is still possible for the players to imagine alternatives to our current economic system. Would you agree that the main political purpose of Utopoly is to provide such a space in order to reopen the capacity to be imaginative about economic and societal organisations?
NF: This is the utopian aspect of Utopoly, using people's imagination as a means of prefiguring the future. We endure in a society where the mainstream orthodoxy would like us to accept that 'there is no alternative'. One of the last great taboos is money and the associated economic system. If you consider our mono-currency as a societal tool imposed from the top down, it shapes and informs how we behave and the values we are expected to live by. In a way, it is like DNA; if we can change the DNA of our economy we could create new exchanges, values and social relations. We have become so used to this abstract construct that it is the water we swim in and the box we need to think out of. In order for people to start thinking that another world is possible we need to open up a space for imagination to play out. Art, games and play are some of the few remaining arenas available to engage in speculation about the future. Utopoly fulfils many research functions including acting as a tool for inquiry and reflexion, and a means of modelling future possibilities. It is rare for people to have the opportunity to criticise the existing state of society and work out how to reshape it. By allowing people the space to consider different approaches we can start to encourage better societal norms of exchange and interaction and construct new social contracts.
In 2011, Rachel Clarke and Claudia Hart co-curated The Real-Fake, a post-media exhibition engaging art made in synthetic spaces, shot with virtual cameras, and emerging from "other spaces" like code-space and biotech.   In 2016, Clarke and Hart together with Pat Reynolds updated the show at the Bronx Artspace, with over 50 artists working in immersion, virtuality, game space, digital photography, and so on. Two months after the launch of real-fake.org, and in the first month of the US Trump presidency, which could be argued as the first presidential campaign simulated  in Baudrillard's terms, Claudia Hart and I talk about what "real-fakeness" is, how it arrived as an art notion, and how it has informed two exhibitions.
PL: What, in your mind does the show represent as an expression of contemporary culture?
CH: The Real-Fake remake opened on November 19, slightly after the election.  I was actually in the air when Trump won, landing in Bucharest, several hours later.  The culture there is still overshadowed by the history of the totalitarian regime of Nicolae Ceaușescu. The contemporary art museum actually sits in a corner of his Palace of the People, which was built in the style of WWII Italo-fascist Neoclassicism. The whole experience was ominous and frightening in relation to the autocratic, punitive Trump. I began obsessively tracking "fake news", both because of its relationship to the kind of propaganda used by the Trump/Bannon team to hijack the presidency, but also because of the hacking of the democratic party and collusion of the Republicans with the government of Vladimir Putin.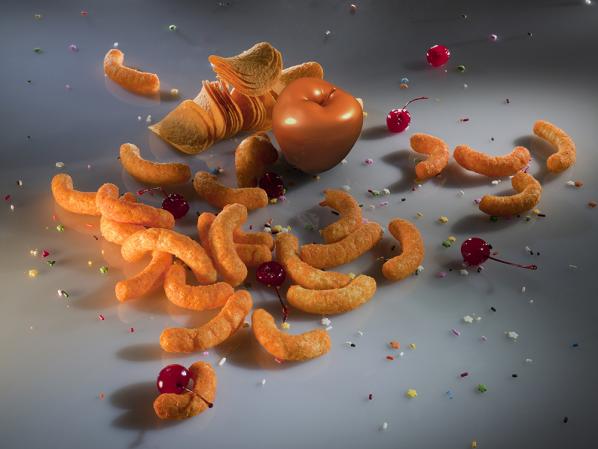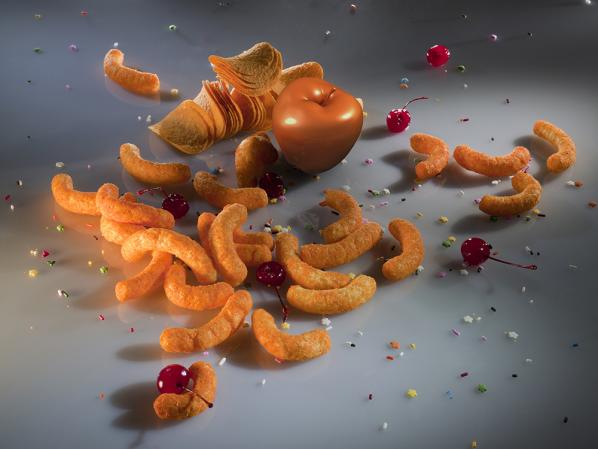 Claudia Hart, More Food For Children, 3D software simulated apple integrated into photography, 2011.
 In both the 2011 and the 2016 versions of the Real-Fake exhibition, we tried to deconstruct, for simplicity's sake, what I'm now calling "post-photography", or what Steven Shaviro termed as the "Post-Cinematic." This relates to digital simulations of the real made with current technologies of representation and post-mechanical reproduction. Post Photography can be defined by what it is NOT in relation to everything documentary and verité about photography. It suggests a radical paradigm shift with significant cultural ramifications. Post Photography does not purport to "slice" from life, but rather is a parallel construction of it, numerically modeled with the same techniques used by scientists, and also by the game and Hollywood special effects industries. The artists working with it all use specialized compositing and 3D animation software. But instead of capturing the real in an indexical fashion, Post Photography artists use measured calculations to simulate reality.  
 Our deconstruction of the post-photographic real-fake was made in relation to cultural myths about the truth, through viewing the work of 50 artists. They are all part of a larger community acutely aware of the implications of using a computer model of the real as opposed to traditional capture technology. The issues implied by this choice have obviously been made manifest at our own historical juncture, when the culture of science and climate-change deniers rule America. The manufacturing of fake truth in the form of misinformation and ubiquitous infotainment are now profoundly epic.
 I'm currently reading Gabriella Coleman's Hacker, Hoaxer Whistleblower, Spy: The Many Faces of Anonymous (Verso, 2014) a history of hacker culture related to both the esthetics of "Real-Fakeness" and also the actual milieu that it emerged from. I'm inspired at the moment by that book, and the brilliant essay "Tactical Virality" by Hannah Barton (Real Life, February 14, 2017) because they've helped me to articulate what I now feel is the relationship of The Real-Fake to our current cultural and political quagmire.  What excited me about the Barton article is that she finds language to talk about the fake news, meaning in larger terms, the fake media strategy so successfully implemented by the Trump/Bannon team.  Both of these men are fake-media production experts, and individually built lucrative empires with their expertise. Fake news is a product, and one can trace its lineage from the first alt-right radio flamers, through Fox, Breitbart and now, embodied in the personage of Steve Bannon, straight into the oval office. Fake news is a semiotic morph, a kind of hybrid of advertising and spectacular entertainment covered by a gloss surface of "news" or facts, that can be output in a range of forms from talking-head news commentators, to pseudo down-and-dirty cinema verité documentary. It is a knowing contemporary version of propaganda, and in fact, as reported by Joshua Green in Bloomberg Politics in 2015 even, in a chilling profile of Steve Bannon (https://www.bloomberg.com/politics/graphics/2015-steve-bannon/), Andrew Breitbart himself called Bannon out as "the Leni Riefenstahl of the Tea Party movement."
 So, with Bannon/Trump, we have entered into a paradoxical social-media semiotic in which that which most strongly resembles what Stephen Colbert dubbed as "truthiness" must be suspected as being the biggest lie.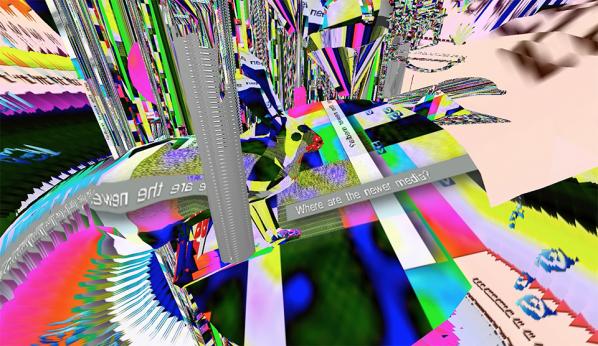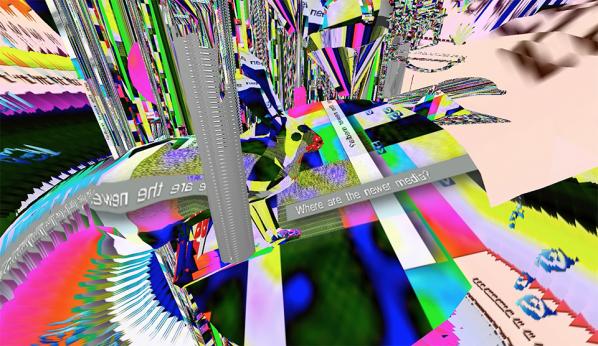 Rosa Menkman. Where are the Newer Media?, video still from virtual-reality environment, 2016.
 PL: And to focus this back to art, perhaps what we might say is that instead of Picasso's axiom of artists telling lies to reveal the truth, to make a fake "real" is to go through the machinations of media manipulation that Robert Reich talked about, like pulling the media in and driving conversation until it's "almost real." Maybe that's the quality of "Real-Fakeness," or even "Fake-Realness" (to do a structural inversion).  And with "Simulationists" as we are, and postinternet artists, perhaps veracity and verisimilitude aren't the point anymore. Maybe it's just what's in the boxes and "teh netz".
 CH: Exactly. All of these players are deploying the representational tactic of structural inversion, one of the techniques used to grab audience attention and leverage in the Internet media economy. Bannon's professional canniness in rerouting the attention economy into fake news, was that flaming mis/information could be sold as a very lucrative attention-economy product.  Likewise Trump made a fortune within this economy. Both are experts in the tactics required to make a thing go viral, in hacking the media/entertainment system for maximum clicks. Their approach obviously works.  And you can see this in some of the work in the show.
 PL: Jean Baudrillard famously wrote about the simulated image in media culture that finally is believed to supplant the Real, i.e. "The Desert of the Real". Do you think this is where we are with the notion of "Real-Fakeness"?
 CH: Tactically viral fake news resembles the Situationist practice of détournement – what Barton called "virtuosic prank-like acts designed to turn expressions of the capitalist system against itself."  This impulse lurks behind most of the hacker culture that Gabriella Coleman documented. Even with the most sincere and political of intentions, hacker culture denizens share a position of deep Duchampian irony. Hackers are all, more or less, in it for the lulz – a kind of dark, aestheticized Nietzschean "lol" which injects noise as agents of chaos, being much different than tactical artists who fight the system. This darkness characterizes a time in which artists and cultural commentators routinely meditate on how one might psychically navigate the end of civilization, for example Roy Scranton's brilliant Learning to Die in the Anthropocene," (CIty Light Books, 2015) and the Morehshin Allahyari /Daniel Rourke 3D Additivism project that I feel so profoundly connected to. 

And in case of point, Morehshin is a "real-fake" artist.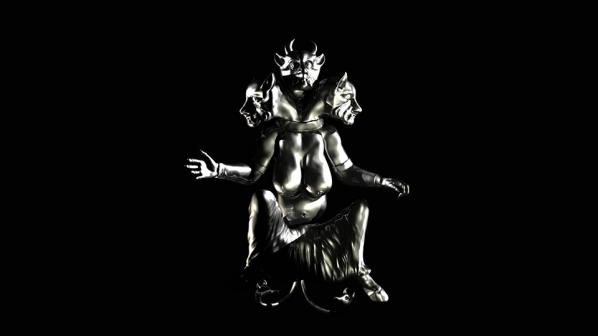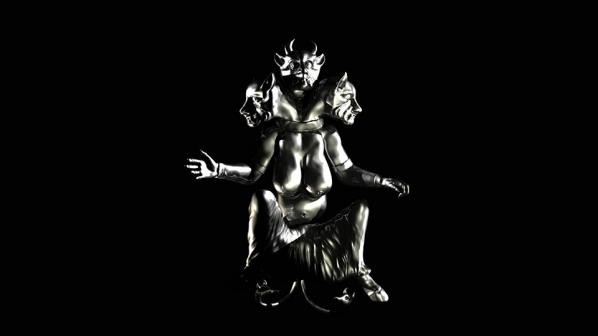 Morehshin Allahyari, She Who Sees the Unknown, rapid prototype printed sculpture, ABS plastic, 2016.
PL: I have a lot of support for it, too. I think that projects like 3D Additivism are really significant on so many levels, as things like tactical aesthetics, media art, and criticism lend themselves to collective projects.  I mean, most likely more than half of my work and collaborations are collective; RTMark, Terminal Time, Yes Men, Second Front, Pocha Nostra, Morehshin's My Day Your Night project with Eden Unulata… It just seems that these areas of work build community, and that's something I've always believed in. 3D Additivism really addresses critical aspects of the explosive nature of digital making, its pitfalls, and how to deal with these Anthropocene issues through the problematics of the very technology that it critiques. That's the issue with "real-fakeness"; it lives in this tactical center where it's by necessity earnest, yet ersatz at the same time, kind of like Dubai.
CH: Exactly.  What this specifically means in terms of the work we exhibited was that it routinely coopts strategies of representation often found in advertising slogans, media products and propaganda, to serve an alternative agenda – sometimes to propose a ludic reality and sometimes to propose a more utopian one as opposed to the dystopic one of Fake News.  This is the premise of REAL FAKE art, and is related to the Simulations discourse of Baudrillard.
PL: And then the Real-Fake artist takes the Real, verisimilitude, and détourns it into sets of aesthetic tactics that reframe the nature of the work itself, radically shifting its art historical context.
 CH: The approach of the artists in the Real-Fake is the tactic of détournement that the Situationists introduced in the late 1950s and 60s. They were also countering a reactionary Cold-War culture, ironic in terms of Trump's oligarchical relationship to Moscow.  The idea of Situationist détournement, which is so connected to the ideologies and tactics of hacker culture, is to irritate conservative, Capitalist hegemonic power.  I mean YOU were part of The Yes Men, and détournement  strategy was very influential to that group. The tactic of détournement tweaks entrenched bureaucratic power structures … there is nothing intrinsically political about it in itself. It's a kind of publicity stunt, a way of grabbing media attention and thumbing one's nose at the powers that be. It is the posture of the trickster.  To quote Barton, détournement "can be reduced to an ideologically flexible logic of inversion and appropriation."

Second Front (Bibbe Hansen, Patrick Lichty, Liz Solo), Red Dog for Freddie Herko, screen image from Second Life live performance, 2016.

PL: Right. And this relative, flexible set of significations inevitably creates paradoxes and contradictions that hegemony/Deep Power/the Superstructure can't process.
CH: In real-fake simulations, the détournement is of representations that are "impossible" – that appear both real and unreal at the same time, being inherently uncanny in the Freudian and Mori-an sense – both dead and alive simultaneously, it is a paradoxical state in which opposites collide.  What happened in the prelude to the 2016 US presidential election then is that is that pro-Trump fake news, advised by Bannon, tactically assumed that position by playing the "outsider' card, and pantomiming resistance. However, we all know they simultaneously bequeathed the benefits of it onto a gang of billionaire plutocrats – the richest oligarchs and corporate leaders in the world.  They seized the power of the news media, itself already perceived by the masses as truthy "information," which this oligarch gang, for the most part, owned (Fox News for example, is owned by the rightist Rupert Murdoch). It was done to further consolidate power and seize the government.  They then staged a "return of the repressed" (or the emergence of a new 'oppressed'), for the Trump "base" – a fringe hate-mongering hyper-aggressive "wrestling" culture to borrow from a related ethos.  This demographic was duped into believing that they were speaking their truth to entrenched liberal governmental power, although they were actually being used and manipulated as mouthpieces of a feudal corporate bloc who by then had completely co-opted the federal government. Videos of this radical fringe were then recorded to flame hate and racism, opening Pandora's Box for white Middle Americans to enact similar cultural forbiddens that had been oppressed by the corporate institutional repression of "Political Correctness": sexism, racism and religious xenophobias. Hate was linked to the First Amendment, and it unified Trump supporters, and Fake News coopted Yes Men tactics to oppose the Left, the strategy of détournement. But as was recently said, détournement is not ideologically married to the Left, and yes, this is where we are at right now. The question at this time is if we can re-take these strategies to take some power back.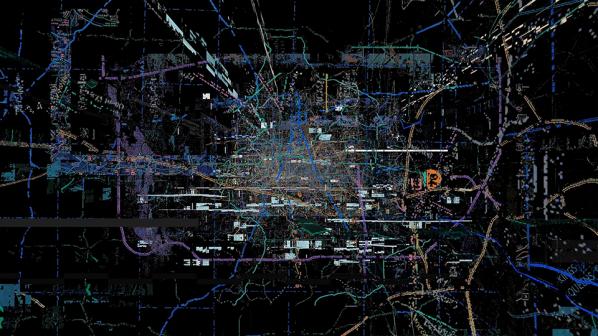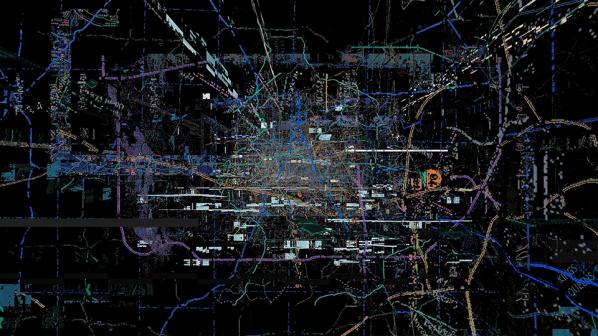 Rachel Clarke, Terra Incognita, 3d animation still, 2013.

PL: On the other hand, Western society is confronted with the notion of Fake News, "Alternative Facts", and the like.  Again, I will draw on Picasso saying that artists tell lies to reveal the truth. Do you think this is the difference between "Real-fakeness" and "Alternative Facts", which are propositions that willfully try to obscure reality for their own ends?
CH: In her article, Gabriella Barton analyzes how fake news manages to go viral.  Our current media ecosystem, the one in which fake news played out during the election, is a fluid information economy in which stories bring together groups on the basis of group identity around their positions. These need not have any relation to fact…they are actually reflections/inversions of ideologies, and can be thought of as contemporary mythologies in the sense of Roland Barthes. That's structurally how fake-news is used to manipulate the populace, and how the populace makes certain fakeries go viral.  In the culture of social media, where clicks are king, people create their identities by associating themselves with "links" to such media mythologies, pseudo info bytes that resemble information and news, in order to associate themselves with whatever community they identify with.  
 Barthes' 1957 Mythologies examined our tendency to create versions of myths from the ubiquitous media that surrounds us. Trump/Bannon came to the same conclusions as Barthes, though doubtfully by reading him, surely as a result of their first-hand experience as media-moguls. They've pushed Barthes' insight to its ultimate conclusions, creating fictional mythologies that simulate information as news in order to build their community.  This community is ultimately nihilistic, and is unified primarily by their fear and an anxiety about the loss of their white dominance in an emergent, global post-industrial culture. The Trump/Bannon team built their base, giving them material to construct individual identities by viralizing propaganda and simulated information.  



A E S + F, The Feast of Trimalchio, Still 2-3-01, photography integrated into 3D animation,
still from 3-channel video, 2010. 
 What I'd like to propose alternatively is that now as media artists specifically, we can similarly build mythologies not of authoritarian dominance but of resistance.  For example: I love Catwoman!  I find her to be an emotional paradigm symbolizing resistance. I wish I had invented her myself. I wish I was her!  I'd like to propose to contemporary media artists that they perform alternative mythological identities of resistance created in the space of public media, as a means of creating community.  I believe in community and believe it's only through community that we can drive a wedge into autocracy.  I think we can use media to mythologize emotional truths of resistance, Barthean mythologies that are more communal and constructive, to inspire activism and resistance.   
Perhaps Trump will implode eventually.  Since he's seized power, he's made many references to fake news in tweets.  To quote Barton again:
 This is tactical virality now reified as strategy by a sitting administration defending the executive branch's power.  In his Twitter performances, incoherence has become a coherent approach, seeking to pre-emptively absolve Trump of accountability.
 So, in response, I'd like to believe that, if we follow Barthes' thought to its logical extreme, Trump is now inverting his own inversion, a reification and draining of his own mythological power. Then, if the Goddess is on our side – he folds in upon himself!   
PL: Do you think what we are doing with "Real-Fakeness", Simulationism, and the like is sampling reality as a medium, a toolkit?
 CH: Yes!  I hope!  I'm a simulations artist and real-fakeness is my tool. I hope that with it we can both inspire resistance and build an alternative world. Aside from lending my body to street manifestations and calling my congress-people, it's what I can do now.   
PL: How does all of this express itself in your work, and how do you feel you speak to the simulated spirit of the times?
 CH: At the moment I'm developing several projects, post-Trump. The one that is most relevant to this converstion is The Beauty of the Baud, that I'm working on with LaTurbo Avedon – the virtual artist living only in the spaces of social media – meaning Facebook, Instagram, Twitter, Tumblr. She also is the curator of Panther Modern, a museum that also only exists virtually, exhibiting the post-photographic documentation of the exhibits that happen there. LaTurbo invites artists who work with VR software to create shows, offering each a room in her museum. She then displays simulated documentation of them at panthermodern.org.  
 Since 2007, I've developed a curriculum at the School of the Art Institute of Chicago, called X3D, a group of 8 classes that work with simulations technologies in the context of post-photography and experimental media. The Beauty of the Baud is a project led by LaTurbo Avedon and I in collaboration with one of those classes, my Experimental 3D 2017 class.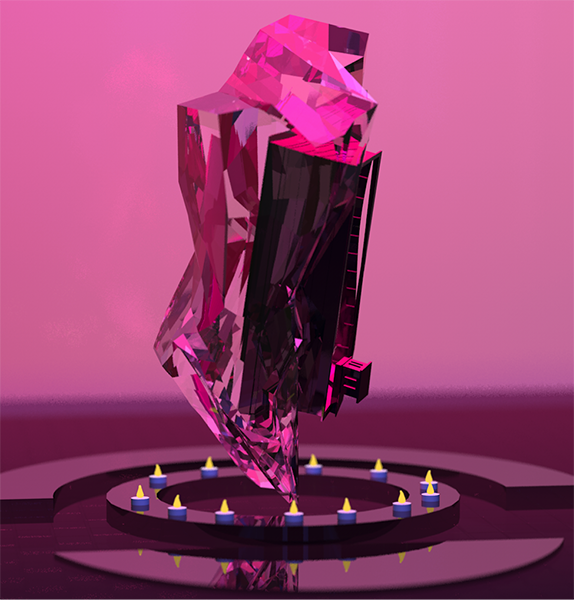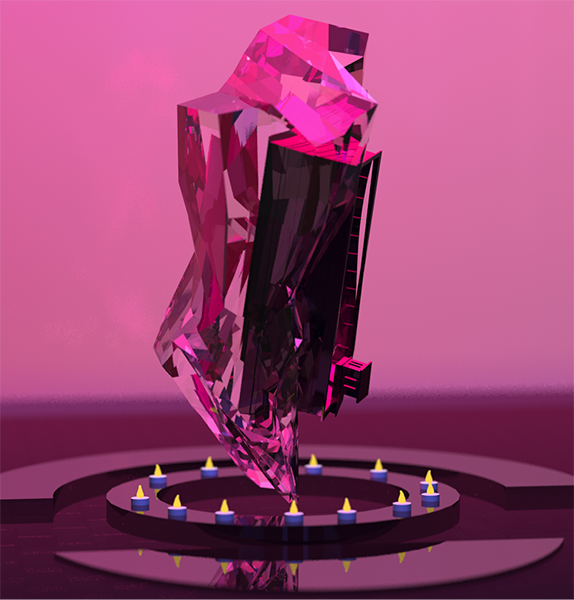 LaTurbo Avedon, Club Rothko: VIP Room/Altar, 2017. 
 LaTurbo built "Room 17," a special Panther Modern exhibition hall, to show works created by my Intro X3D class, a group of 14 Art Institute students using simulations software for the first time. Acting as both guest critic and curator of the first Panther Modern group exhibition, she is choosing 14 works, one from each student, out of a selection of renderings of solo shows, each produced for Room 14, The Beauty of the Baud room, inside Panther Modern. The whole thing is conceived in relationship to the 30th birthday of The Hacker's Manifesto. We are also reading the Coleman book, and discussing it as we go.  
 The Beauty of the Baud will be shown online, in Panther Modern in May, 2017.  Then a portfolio of archival prints of the computer-model images will be offered for sale, all proceeds from it donated to either international immigrant assistance, inner city education or climate research – my students are debating which among themselves even now.   Both an exhibit in "real" as well as "virtual" life, The Beauty of the Baud will include the student portfolio, plus conceptually related works by LaTurbo Avedon and I, and will geographically be situated in Bucharest –  the city that inspired me to go down this route in the first place- with the Romanian curator Roxana Gamart in her Möbius gallery. She is in conversation with several institutions there as well, and we are working on something for that context.
 I'm very psyched about the Beauty of the Baud. It's helping me to process it all.  As an artist, at this moment in time, I'm afraid it's the best I can do.
As curator of the exhibition Monsters of the machine: Frankenstein in the 21st Century, I thought it necessary to interview the artists in the exhibition, while it is shown in the magnificent gallery space at Laboral, in Spain, until August 31st 2017. I wanted to get more of an idea of how they see their work in the show relates to the core themes. Mary Shelley's book Frankenstein; or, The Modern Prometheus, has been interpreted in numerous ways since was written in 1816, and then published anonymously in London in 1818.
Eugenio Tisselli is a Mexican artist and programmer. He is a PhD candidate at Z-Node, the Zurich Node of the Planetary Collegium. Previously, he worked as an associate researcher at the Sony Computer Science Lab in Paris and was also a teacher and co-director of the Masters in Digital Arts program at the Pompeu Fabra University in Barcelona. In his role as director of the ojoVoz project, he has carried out extended workshops with small-scale farming communities in different parts of the world. The ojoVoz project may be accessed at http://ojovoz.net. His personal projects may be accessed at http://motorhueso.net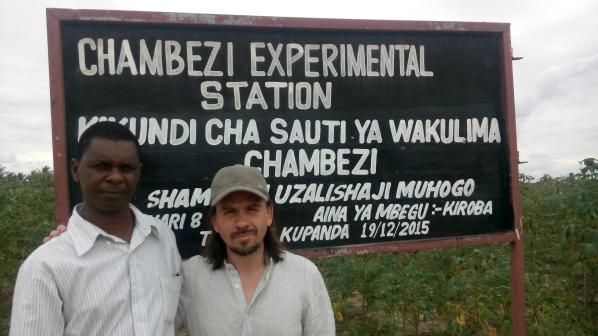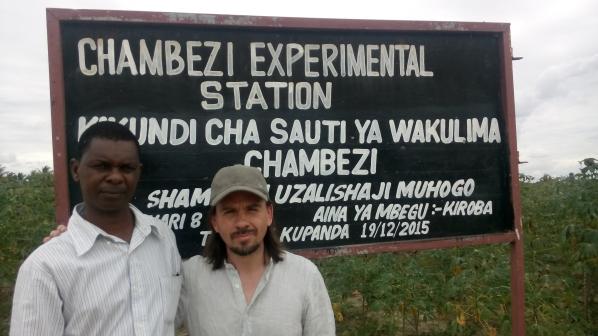 Interview.
Marc Garrett: Can you explain how and why the Sauti ya wakulima, "The voice of the farmers" project came about?
Eugenio Tisselli: In 2010, I came to realize that the way we feed ourselves is actually one of the main drivers of the accelerated destruction of societies and ecosystems that is currently underway. I felt like I had been living in La-La-Land before the veil was ripped off. My life changed radically. At that time, I was collaborating in the megafone.net project which had worked since 2004 with several groups of people at risk of social exclusion in different parts of the world. By offering an unfiltered communications platform, consisting of mobile and web applications, the megafone project tried to help these groups to make their voices widely heard. But, in 2011, I left the project with the purpose of offering its tools and methodologies to farming communities who wished to seek recognition and explore different forms of communication.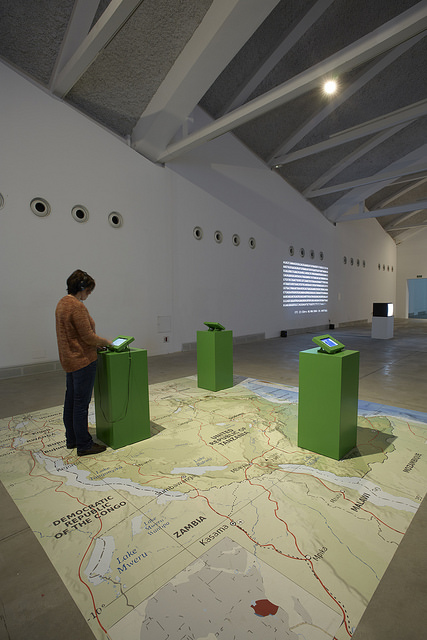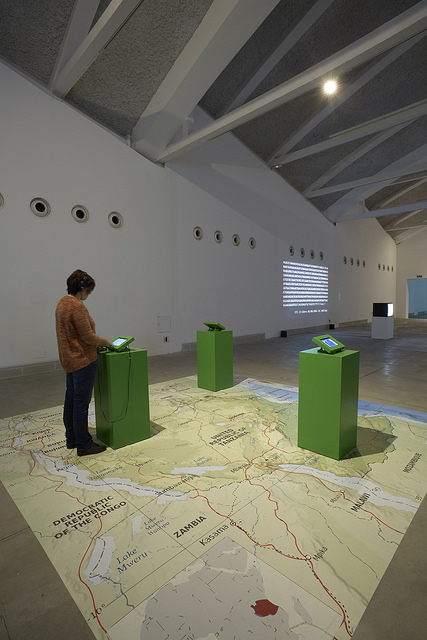 The voice of the farmers" installation. Monsters of the machine exhibition, at Laboral, in Spain. Image by Marcos Morilla.
The first opportunity took shape in Bagamoyo, Tanzania, where a group of farmers expressed their interest in trying out these tools. I came in contact with this group through a scientific project that studied the direct and indirect effects of climate change on agriculture. The original goal of 'Sauti ya wakulima' was that the farmers would use smartphones and a web application to create a collaborative, audiovisual knowledge base of weather-related events, such as droughts, floods or crop diseases. However, the farmers eventually discovered that they could reshape this goal, and started to use the phones to interview other farmers with the purpose of creating a network of mutual exchange of knowledge about agricultural practices and techniques.
Episodes of fruitful learning have happened since then: one farmer learned the proper way to grow maize thanks to a picture taken by one of his colleagues. Another one learned a clever way to build chicken sheds during a trip to an agricultural fair. He took pictures of the sheds and when he came back to his community, he formed a cooperative for chicken production together with three of his colleagues. I could go on, but the project is still active after six years and that is probably the best thing that can be said of 'Sauti ya wakulima'. It is alive because farmers find it useful, and it's inspiring to learn from them that the mutual exchange of knowledge can become a key to a more resilient and interesting life. To me, the agricultures depicted in the photos posted by the Tanzanian farmers are not echoes of 'the past', but pathways to the future.
MG: What particular themes in the exhibition do you feel relate to the "The voice of the farmers" installation?
ET: I imagine 'The monster in the machine' not as a horrible, threatening ghoul, but as a weird and tricky creature made of language. The 'body' of this creature is made up of what we would call 'principles', 'values' and even 'ideologies'. And it silently lurks inside the technological artifacts we use every day. The smartphone, for instance, epitomizes the ideal 21st century citizen: a self-sufficient, competitive and efficient individual. And, indeed, the monster that lives inside our smartphones is made of those values: its presence is inscribed in the device's circuits and from there it casts its spell. What I mean is that technologies are not neutral. They are not empty: they are haunted by whispering ghosts.
If you look at technologies used in agriculture, you will also find a multitude of monsters that softly dictate from the insides of things. Perhaps not by coincidence, genetically modified (GM) seeds speak the same things as mobile phones, only with different words. They tell farmers: "stop sharing seeds with your community, it's a waste. Become an entrepreneur, there are shitloads of money to be made! Buy me! I'll make you rich!" The sad thing is that these words are a trap: farmers ultimately become entangled in monetized loops that are beyond their control. Desperation sets in and, in absurdly horrible cases, such as GM cotton farmers in India, suicide becomes the only exit. But there are, indeed, other exits.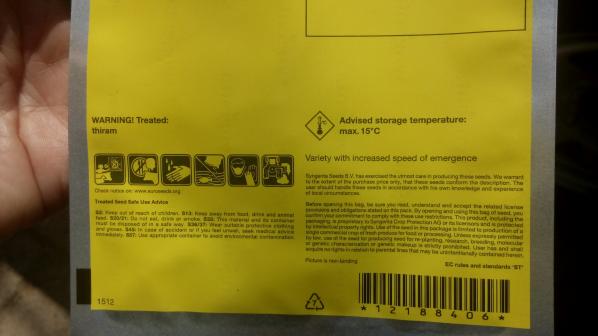 The small print on a packet of hybrid tomato seeds obtained through industrial processes, as sold to small-scale farmers in Tanzania. Photo by Eugenio Tisselli.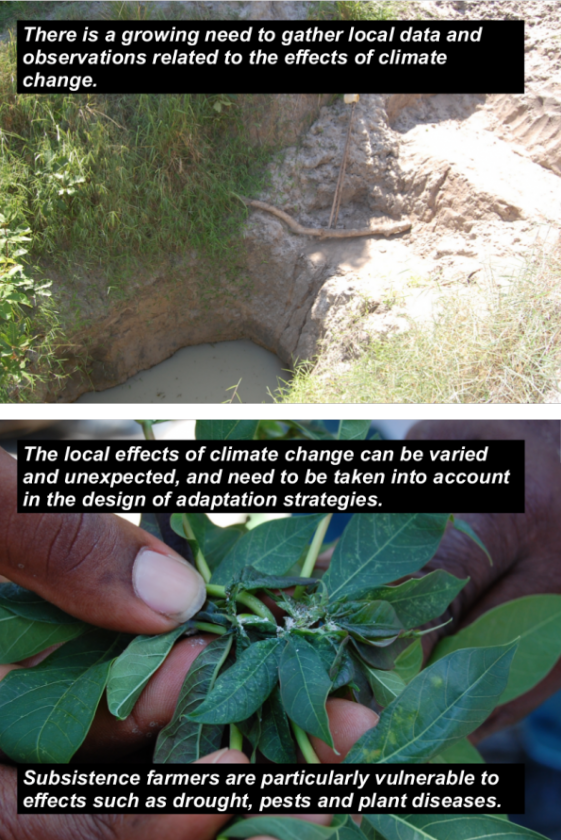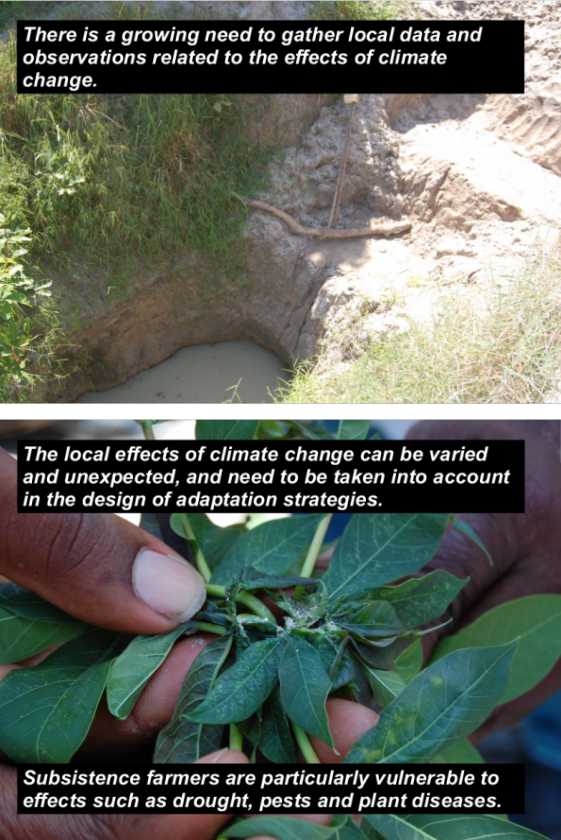 It is possible to rewrite the values and ideologies inscribed in technologies, in order to make them speak words that will do less harm. This is one of the key components of Sauti ya wakulima. From the very beginning of the project, the farmers agreed to redefine the smartphones as communal tools for collaborative documentation. They still share them and, when it is someone's turn to use one, that person knows that she will not be taking pictures and recording sounds with a personal device, but with one that belongs to the group. These dynamics of sharing can create or strengthen reciprocal bonds. Renalda Msaki, a farmer who participates in Sauti ya wakulima, once said that the project had brought the group closer together. When I reflect upon her words, I can see how the monster in the machine can be transformed into a gentler creature that, nevertheless, remains weird and tricky.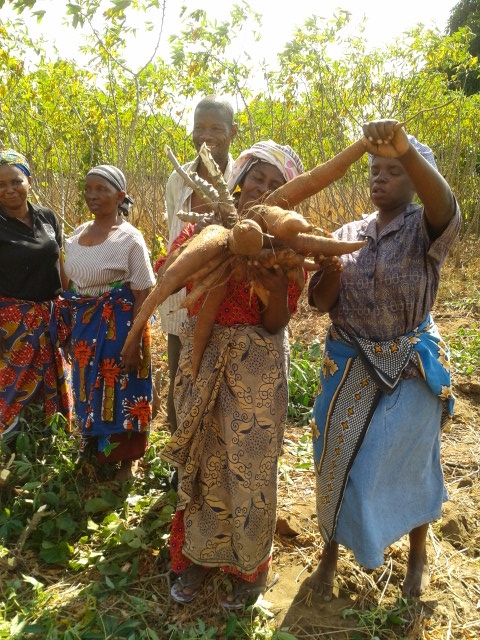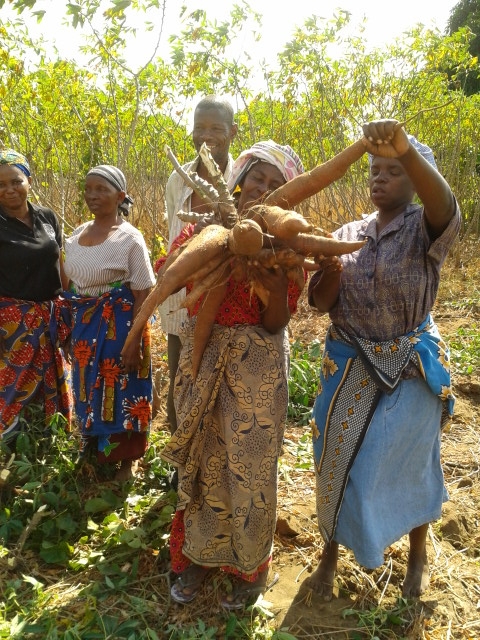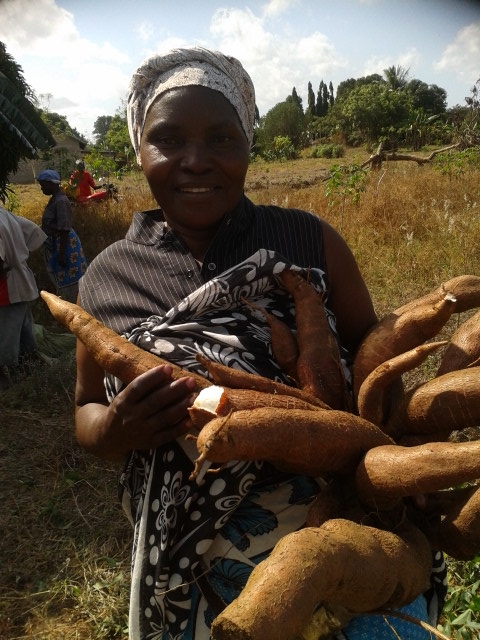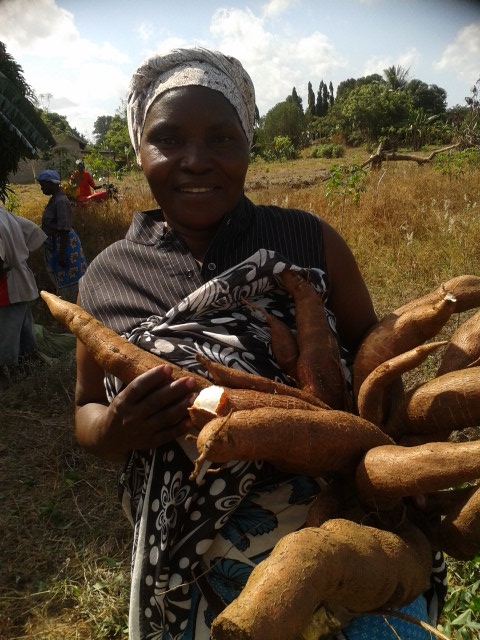 MG: What role do you think the artist has when dealing with questions such as Monsters of the Machine exhibition?
ET: I think the artist can take up an incredibly vast range of roles when dealing with machines. But, whatever one does, one shouldn't be naive about technology. Happily, the times when media artists created huge and complex pieces filled with little technological wonders just because it was exciting to celebrate their 'magic' is (almost) over. I used to say that (most) media art was the smiling face of techno-capitalism. Now I would add that, while technology was generally understood as a mediator between us and the world, it has now become a vector that uses humans to create its own mediations with the world. The roles have shifted, and things have taken a perverse turn. There's a growing chorus of techno-objects that insistently asks us, humans, to drill the Arctic, build pipelines, burn coal, destroy forests and dig up more minerals. And we obey: we must feed the monster. Artists who approach technologies as materials to play with need to be aware of these power relations. We must acknowledge that technologies of all sorts have become overpowering actors that like to command.
Conclusion
Tisselli warns us that we need to be more aware of our responsibilties when implementing technologies into the environment. An important factor of the exhibition was to bring about a vision where the art was not just one type of art. This means different engagements in how we see and work with technology, are reflected as part of its context. Also, technology is not only a human skill, '21st century scientific studies indicate that other primates and certain dolphin communities have developed simple tools and passed their knowledge to other generations.'[2]
As I write this conclusion, 'Trump is poised to sign an executive order that will dramatically reduce the role that climate change has in governmental decision-making. The order could impact everything from energy policy to appliance standards.'[3] We live in a time where US policies are written via Twitter, and the rich are typically risking ours and the world's future for their own ends. Tisselli and the farmers, remind us that, we need to be connecting with the land once more. We need to reclaim the soil before it is lost forever.
Mary Shelley's distrust of the  patriarch in the form of Dr. Victor Frankenstein, is as relevant now as it was 200 years ago. 'Her portrayal of Dr. Frankenstein as an egocentric obsessive who will stop at nothing until he completes his mission in bringing his creature to life; represents man's blind quest in pushing on until the precarious end, at whatever cost.'[4] Tisselli echoes this with his own critique towards artists working in technology. If we are to rethink what innovation can be now, what would that look like if we were to update it in a way that included indigenous voices, other levels of equality, and practices beyond what now seems like tired, machismo, and over obsessive, tech-enchantment?
The 'Monsters of the machine: Frankenstein in the 21st Century' exhibition is on at at Laboral, in Spain until August 31st 2017. http://www.laboralcentrodearte.org/en/exposiciones/monsters-of-the-machine
Notes:
Those involved in the Sauti ya wakulima / The voice of the farmers project.
The farmers: Abdallah Jumanne, Mwinyimvua Mohamedi, Fatuma Ngomero, Rehema Maganga, Haeshi Shabani, Renada Msaki, Hamisi Rajabu, Ali Isha Salum, Imani Mlooka, Sina
Rafael.
Group coordinator / extension officer: Mr. Hamza S. Suleyman
Scientific advisors: Dr. Angelika Hilbeck (ETHZ), Dr. Flora Ismail (UDSM)
Programming: Eugenio Tisselli, Lluís Gómez
Translation: Cecilia Leweri
Graphic design: Joana Moll, Eugenio Tisselli
Project by: Eugenio Tisselli, Angelika Hilbeck, Juanita Schläpfer-Miller
Sponsored by The North-South Center, Swiss Federal Institute of Technology – Zürich
With the support of The Department of Botany, University of Dar es Salaam (UDSM)
References:
[1] Garrett, Marc. Laboral. Monsters of the Machine: Frankenstein in the 21st Century. 2016.
http://www.laboralcentrodearte.org/en/exposiciones/monsters-of-the-machine
[2] Technology. (last checked March 14th 2017)
https://en.wikipedia.org/wiki/Technology
[3] Tarantola, Andrew. Trump to sign sweeping rollback of Obama-era climate change rules. End Gadget. March 15th 2017.
https://www.engadget.com/2017/03/14/trump-to-sign-sweeping-rollback-of-obama-era-climate-change-rule/
[4] Garrett, Marc. Prometheus 2.0: Frankenstein Conquers the World! Furtherfield. 03/06/2014.
http://www.furtherfield.org/features/prometheus-20-and-our-god-complex
Since 2005, Inke Arns has been the curator and artist director of Hartware MedienKunstVerein, an institution focusing the cross-section between media and technology into forms of experimental and contemporary art. This year, she was the curator for the exhibition titled alien matter during transmediale festival's thirty-year anniversary. I had the pleasure of meeting Inke and taking a leisurely stroll with her around the exhibition.
The interview is written as part of a late-night email exchange with Inke a couple of weeks following our initial meeting.
CS: How did the idea come about? In your introductory text you mention The Terminator. Were you truly watching Arnold when alien matter occurred to you as an exploratory concept?
IA: Haha, good question! No, seriously, this particular scene from Terminator 2 (1991) was sitting in the back of my head for years, maybe even decades. It's the scene where the T-1000, a shape-shifting android, appears as the main (evil) antagonist of the T-800, played by Arnold Schwarzenegger. The T-1000 is composed of a mimetic polyalloy. His liquid metal body allows it to assume the form of other objects or people, typically terminated victims. It can use its ability to fit through narrow openings, morph its arms into bladed weapons, or change its surface colour and texture to convincingly imitate non-metallic materials. It is capable of accurately mimicking voices as well, including the ability to extrapolate a relatively small voice sample in order to generate a wider array of words or inflections as required.
The T-1000 is effectively impervious to mechanical damage: If any body part is detached, the part turns into liquid form and simply flows back into the T-1000's body from a far range, up to 9 miles. Somehow, the strange material of the T-1000 was teaming up with Jean-Francois Lyotard's notion of "Les Immatériaux" (1985). Lyotard tried to describe new kinds of matter, that at first sight look like something that we know of old, but in fact are materials that have been taken apart and re-assembled and therefore come to us with radically new qualities. It is essentially alien matter which Lyotard was describing.
CS: You also comment on intelligent liquid and then make reference to four subcategories for the 'rise of new object cultures': AI, Plastic, Infrastructure, and the Internet of Things. Is this what makes up 'alien matter' to you? Inorganic materials? Simultaneously, HTF The Gardener and Hard Body Trade explicitly and dominantly utilise nature.
IA: Well, the shape shifting intelligent liquid acts more like a metaphor. It is a metaphor for the fact that the clear division between active subjects and passive objects is becoming more and more blurred. Today, we are increasingly faced with active objects, with things that are acting for us. The German philosopher Günther Anders, yet another inspiration for alien matter, described in his seminal book The Obsolescence of Man (Die Antiquiertheit des Menschen) how machines – or computers – are "coming down", how over time they have come to look less and less like machines, and how they are becoming part of the 'background'. Or, if you wish, how they have become environment. That's what I tried to capture in these four subcategories AI, Internet of Things, Infrastructure and Plastic. It is subcategories that reflect our contemporary situation, and at the same time are future obsolete. All of this is becoming part of the big machine that is becoming visible on the horizon. The description that Anders uses is eerily up to date.
Is this alien matter inorganic? Well, yes and no. It is primarily something inorganic as plastic could be described as one of the earliest alien matters – its qualities, like, e.g., its lifespan, are radically different from human qualities. However, it is something that increasingly merges with organic matter – Alien in Green showed this in their workshop that dealt with the xeno-hormones released by plastic and how they can be found in our own bodies. They did this by analyzing the participants' urine samples in which they found stuff that was profoundly alien.
In the exhibition, everything is highly artificial, even if it looks like nature, like in Ignas Krunglevicius' video Hard Body Trade or Suzanne Treister's series of drawings/prints HFT The Gardener. The 'natural' is becoming increasingly polluted by potentially intelligent xeno-matter. We are advancing into murky waters.
CS: There is no use of walls in the exhibition, other than Video Palace, standing as a monumental structure made out of VHS tapes. Why did you decide to exclude setting up rooms or walls for alien matter?
IA: I knew right from the beginning that I wanted to keep the space as open as possible. Anything you build into this specific space will look kind of awkward. This is also how I make exhibitions in general: Keeping the exhibition space as open as possible, building as few separate spaces as possible in order to allow for dialogues to happen between the individual works. For alien matter we worked with raumlaborberlin, an architectural office that is known for its unusual and experimental spatial solutions and that has been working with transmediale for quite some time now. I have worked with them for the first time and I am super happy with the result. We met several times during the development process, and raumlabor proposed these amazing tripods you can see in the show. They serve as support for screens and the lighting system. (Almost) nothing is attached to the walls or the ceiling. raumlabor were very inspired by the aliens in H.G. Wells' War of the Worlds – where the extraterrestrials are depicted with three legs and a gigantic head. Even if the show is not about aliens I really liked the idea and the appearance of these tripods. They look at the same time elegant, strange, and through their sheer size they are also a bit awe-inspiring. Strange elegant aliens so to speak to whom we have to look up in order to see. At the same time they are 'caring' for the exhibition, almost as if they were making sure that everything is running smoothly.

CS: What can you tell me about the narrative behind Johannes Paul Raether's Protekto.x.x. 5.5.5.1.pcp.? You mentioned that it was originally a performance in the Apple Store, nearly branding the artist a terrorist.
IA: Correct. The figure central to the installation is one of the many fictional identities of artist Johannes Paul Raether, Protektorama. It investigates people's obsession with their smartphones, explores portable computer systems as body prosthetics, and addresses the materiality, manufacturing, and mines of information technologies. Protektorama became known to a wider audience in July 2016 when a performance in Berlin, in which gallium—a harmless metal—was liquefied in an Apple store, led to a police operation at Kurfürstendamm. In contrast to the shrill tabloid coverage, the performative work of the witch is based on complex research and visualizations, presented here for the first time in the form of a sculptural ensemble including original audio tracks from the performance. The figure of Protektorama stems from Raether's cyclical performance system Systema identitekturae (Identitecture), which he has been developing since 2009.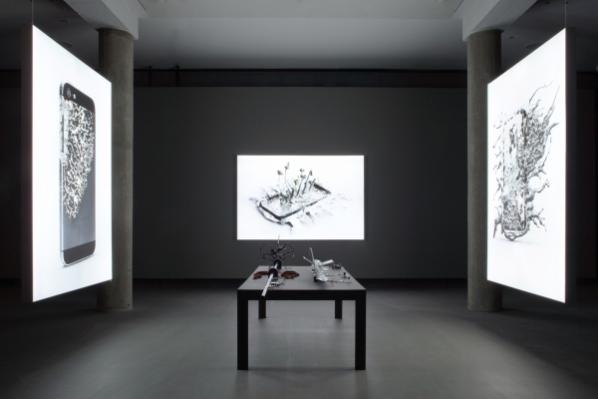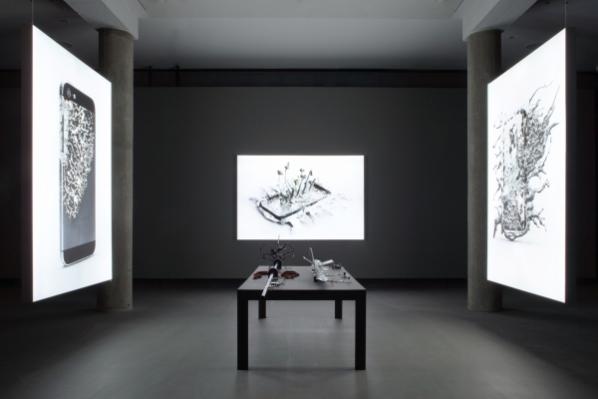 CS: Throughout the exhibition there is an awareness that technological singularity can and possibly will overcome the human body and condition. In the context of the exhibition, do you think that we may be accelerating towards technological and machinic singularity? As humans, are we already mourning the future?
IA: The technological singularity is a trans-humanist figure of thought that is currently being propagated by the mathematician Vernor Vinge and the author, inventor and Google employee Ray Kurzweil. This is understood as a point in time, and here I resort to Wikipedia, "at which machines rapidly improve themselves by way of artificial intelligence (AI) and thus accelerate technical progress in such a way that the future of humanity beyond this event is no longer predictable." The next question you are probably going to ask is whether I believe in the singularity.
CS: Do you?
IA: Whether I believe in it? (laughs) The singularity is in fact a kind of almost theological figure. Technology and theology are very close to one another in a sense. The famous American science fiction author Arthur C. Clarke once said that any sufficiently developed technology can't be differentiated from magic. I consider the singularity to be an interesting speculative figure of thought. Assuming the development of technology were to continue on its course as rapidly as it has to date, and Moore's Law (stating that computing performance of computer chips doubles every 12-24 months) retained its validity, what would then be possible in 30 years? Could it really come to this tipping point of the singularity in which pure quantity is transformed into quality? I don't know. What is interesting right now is that instead of the singularity, we are faced with something that the technology anthropologist Justin Pickart calls the 'crapularity': "3D printing + spam + micropayments = tribbles that you get billed for, as it replicates wildly out of control. 90% of everything is rubbish, and it's all in your spare room – or someone else's spare room, which you're forced to rent through AirBnB." I also suggest to check out the 'Internet of Shit' Twitter feed.
CS: You come from a literary background. Noticing the selection and curation of alien matter, it becomes clear that you love working with narratives. Do you feel as though your approach of combining narrative and speculative imaginations is fruitful and rewarding?
IA: I do (if I didn't I wouldn't do it). I think narrative – or: storytelling – and speculative imaginations are powerful tools of art. They allow us to see the world from a different perspective. One that is not necessarily ours, or that is maybe improbable or unthinkable today. The Russian Formalists called this (literary) procedure 'estrangement' (this was ten years before Bertolt Brecht with his 'estrangement effect'). Storytelling and/or speculative imaginations help us grasping things that might be difficult to access from our or from today's perspective. It's like an interface into the unknown. Maybe you can compare it to learning a foreign language – it greatly helps you to understand your own native language.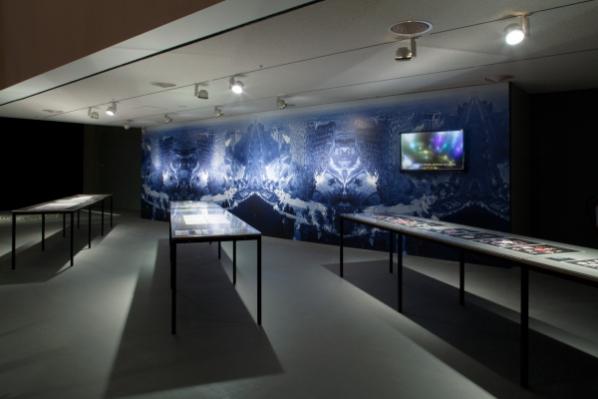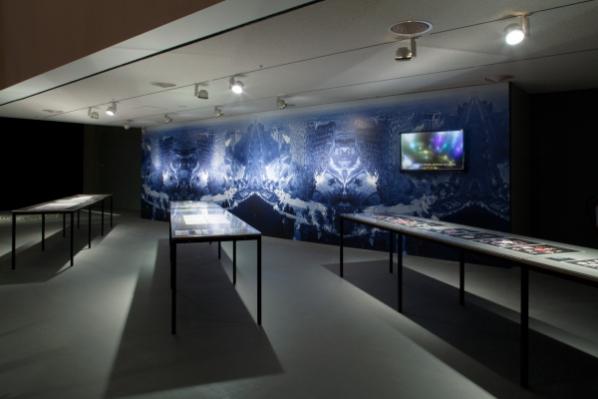 CS: On a final note, I'd like to revisit a conversation we had during transmediale's opening weekend. We spoke about a potential dichotomy or contention between the discourse followed by transmediale and that of the contemporary art world, using the review by The Guardian about the Berlin Biennial as an example. Beautifully written, albeit you seemed to disagree with some points made – particularly at the notion enforced by the writer that works shown there, similar in nature to the works in alien matter, are not 'art'. Could you elaborate on your thoughts?
IA: You are mixing up several things – let me try to disentangle them. I was referring to the article "Welcome to the LOLhouse" published in The Guardian. The article was especially critical of the supposed cynicism and sarcasm it detected in the Berlin Biennale curators' and most of the artists' approaches. Well, what was true for Berlin Biennale was the fact that it showed many younger artists from the field of what some people call 'post-Internet' art. This generation of artists – the 'digital natives' – mostly grew up with digital media. And one of the realities of the all pervasive digital media is the predominance of surfaces. The generation of artists presented at the Berlin Biennale dealt a lot with these surfaces. In that sense it was a very timely and at the same time a cold reflection of the realities we are constantly faced with. I felt as if the artists held up a mirror in which today's pervasiveness of shiny surfaces was reflected. It could be interpreted as sarcasm or cynicism – I would rather call it a realistic reflection of contemporary realities. And it was not necessarily nice what we could see in this mirror. But I liked it exactly because of this unresolved ambivalence.
About transmediale and the contemporary art world: These are in fact two worlds that merge or mix very rarely. I have often heard from people deeply involved in the field of contemporary art (even some friends of mine) that they are not interested in transmediale and/or that they would never attend the festival or go and see the exhibition. And vice versa. This is mainly due to the fact that the art people think that transmediale is too nerdy, it's for the tech geeks (there is some truth in this), and the transmediale people are not interested in the contemporary art world as they deem it superficial (there is some truth in this as well). For my part, I am not interested in preaching to the converted. That's why I included a lot of artists in the show that have never exhibited at transmediale before (like Joep van Liefland, Suzanne Treister, Johannes Paul Raether, Mark Leckey). However, albeit the borders, the fields have become increasingly blurred. It is also visible that what is coming more from a transmediale (or 'media art') context clearly displays a greater interest in the (politics of) infrastructures that are covered by the ever shiny surfaces (that bring along their own but different politics).
I could continue but I'd rather stop, as it is Monday morning, 3:01 am.

You can also read a review of alien matter, available here.
alien matter is on display until the 5th of March, in conjunction with the closing weekend of trasmediale. Don't snooze on the last chance to see it!
All in-text images are courtesy of Luca Girardini, 2017 (CC NC-SA 4.0)
Main image is a still from the movie The Terminator 2 (1991)
In the second part of this two-part interview series Carleigh Morgan interviews Jussi Parikka about Burak Arikan's work, discussing the way data and networks condition and construct the way we view and interact with the world. The first part of the series, an interview with Burak Arikan, can be read here.
Burak Arikan is one of Turkey's leading media artists. Through his practice he maps relations of power and invisible infrastructures using network mapping tools. Arikan's Graph Commons, an online network mapping tool, is an open platform for the creation of networks that encourages its users to explore the functional limits of network architectures as a mechanism for storytelling, data visualization, and modelling our contemporary moment, from graphing financial microtransactions to mapping superstructures splayed across a continent.
Arikan's most recent body of work, Data Asymmetry, was hosted at the Winchester School of Art from November 10-24, 2016. The exhibition was curated by new media theorist Jussi Parikka (Professor in Technological Culture & Aesthetics at Winchester School of Art) who comments on the themes, provocations, and challenges that this show invites its audience to consider.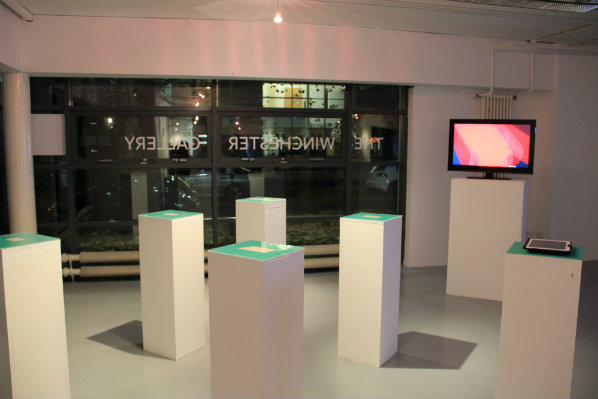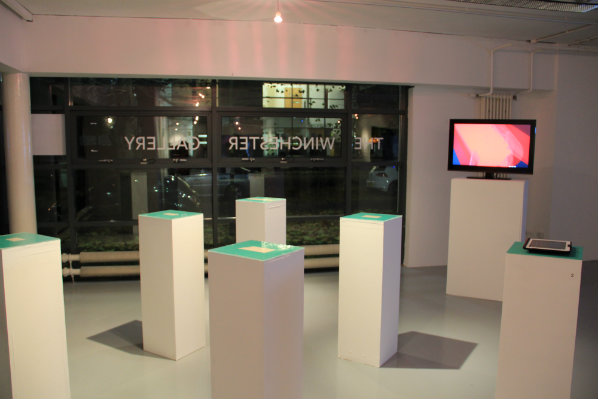 CM: In your essay New Materialism as Media Theory, you conclude: "I propose a multiplicity of materialisms, and the task of new materialism is to address how to think materialisms in a multiplicity in such a methodological way that enables a grounded analysis of contemporary culture. Such methodologies and vocabularies need to be able to talk not only of objects, but also as much about nonsolids and the processual…so we can understand what might be the specificity of this brand of materialism that we encounter (but do not always perceive) in contemporary media culture."
Are network visualizations like those in Burak Arikan's art practice—for example, Islam Republic Neoliberalism, which organises data collected about the urban infrastructure—one way to capture the materialism that "we encounter but do not always perceive"? Are networks as a vocabulary sufficient to do this, and are these limitations to Burak's methodologies that alert us to this kind of multiplicity of materialisms that cannot conform to the network graph?
JP: The network is one form of seeing the world; it gives one form to things we might sense around us as intuitively present even when we are not sure how to express that. The network is not necessarily an end in itself but one particular frame through which to map things – such as urban transformations, architectures as they pertain to our lived experience – and allows you to put yourself on that map. I don't see networks as an overarching ontology but as a methodological entry to those relations that then scale on other levels too: experiences, narratives, etc. What's interesting is how Burak's work plays out this network relationality not only as a visual reality to be looked at, but as a collective form of doing: how to build a network through workshops, or how to express things that we feel crucial to our existence, especially in some of the more politically oriented activist works.
CM: Networking mapping seems to cover a range of modes: cultural epitome, critical methodology, data visualisation tool, a kind mediation narrative etc. Is there a danger to the multiplicities and modalities of representation that networks capture, namely a danger of being misused or misunderstood?
JP: I remember earlier discussions with Benjamin Bratton where we discussed "big data apophenia": a particular sort of disorder that is conditioned by data: namely, to see relations and to establish them, even if they are not necessarily as real as one can infer from data. The same thing pertains to network methods: you could use it as a pataphysical tool as well to create imaginary worlds of relations, to offer causalities across logical relations, and to create as such a speculative alternative world. Oddly enough, this is exactly something that speaks to the now hot topic of "post truth politics": how to manipulate and cater data and "information" in ways that becomes effective whether true or not. We are in any case talking of such methods than can be mobilized for multiple uses.
CM: "To produce maps is a method of mapping power, addressing by visual means the asymmetry that defines our situation. Not only asking where we are, but inquiring: where is our data and who owns your data trail? This exhibition maps the shift from information asymmetry to data asymmetry, where aggregation of data is where contemporary power lies."
Do you see network mapping as inherently emancipatory? Is the need to orient oneself via networking mapping also an exercise in self-reflexive targeting, one that uses modes of surveillance and data capture in an attempt to evade those same modes of capture executed at the level of the corporate-state nexus–is this a contradiction and a risk worth taking in order to achieve an orientation within our own data?
JP: It's a great point—and demonstrates the paradoxes in this sort of activist work. It's pretty much a necessity to engage head on and inside such techniques to understand their work: the critical distance often required in institutional or political critique is not really sufficient if we want to understand data culture. We need to be able to work inside such techniques and data, also institutions, in order to be able to shift, transform and manipulate those tools to other ends.
CM: Any other comments on the Furtherfield show and Burak's body of work?
JP: For us it was a really pleasurable opportunity to bring an internationally known artist's work to Winchester Gallery, and exhibit work that is at that interesting triangle of activism, contemporary media arts and issues that we discuss in media and network studies. Hence while the exhibition was on in the gallery, we also wanted to expand it into other forms of work that build on our earlier collaborations, like at transmediale where we also had Burak as our guest. We also introduced his work into workshops we organised in Winchester and London. It's this sort of dynamic exchange that also make his works alive: his practice does not merely look at maps and visual relations of data, but also engages, understands, and uses them.
—
Burak's visit was part of our AHRC funded project Internet of Cultural Things but also our new research group, or office "AMT": Archaeologies of Media and Technology.
Burak Arikan's most recent body of work, Data Asymmetries, was hosted at the Winchester School of Art from November 10-24, 2016. His network mapping tool, Graph Commons, is viewable here.
*Inline image photo credits: Olcay Öztürk