Mark Hancock discusses the politics and artistry of Janez Janša's identity interventions in the context of their recent challenge at the Parliamentary Elections in Slovenia, in June 3rd 2018.
---
Ideas firmly deduced, tested against all variables and tentatively sent out into the world for appraisal by others, soon betray us as they bend to the whims of anyone they encounter. But that's the nature of the malleable, post-digital world we live in. Ideas have to adapt and change to suit the warp and weft of the society if they are to survive in some form. How do we lock down our ideas into their final form? And what level of commitment can we expect from our ideas even if we apply intellectual property rights and that centuries-old mark of authenticity, the signature? The art world is particularly vulnerable to the conceit of signed authenticity. A signature often being the only guarantee that you'll see any return (financial, reputational or otherwise) on your investment. If you really want to play with systems of power and bureaucracy, try altering artist names.
Davide Grassi, Emil Hrvatin and Žiga Kariž all changed their names to Janez Janša in 2007, joining the conservative Slovenian Democratic Party (SDS) at the same time, to explore the bureaucratic and political systems of their home country, Slovenia. The foundation of their actions ever since has been the question: what power exists in a name? And not just the art power system, but what political forces come into play when that name also belongs to the leader of the Slovenian Democratic Party, Janez Janša, (Prime Minister 2004 to 2008 and then again in 2012 to 2013). Incidentally, or perhaps not, Janez Janša, the politician was born Ivan Janša. The renaming of the three artists becomes a sort of double bluff when you also start to ask who the 'real' Janez Janša is.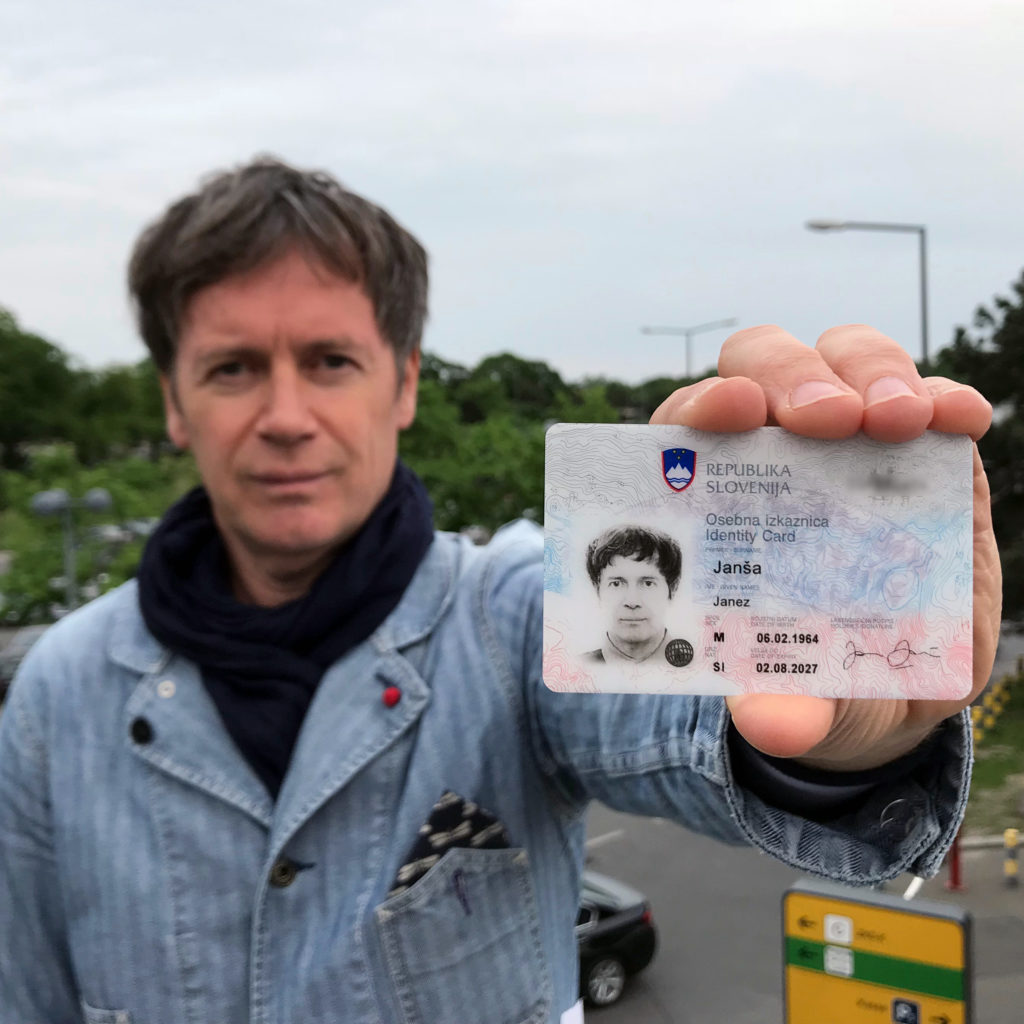 It would be easy to assume that the work of Janez Janša is simply another playful, flaccid baiting of the art world and right-wing political hegemonies. All too often work that challenges the political system might as well be challenging the rules of the Italian Football League, for all the difference in the world it makes beyond the enclosed loop of the art community. There's only so far that insulting the work of Damien Hirst with another work of art can get you. But the Janez Janša artists have chosen to pierce through the membrane of the art world and make a social difference.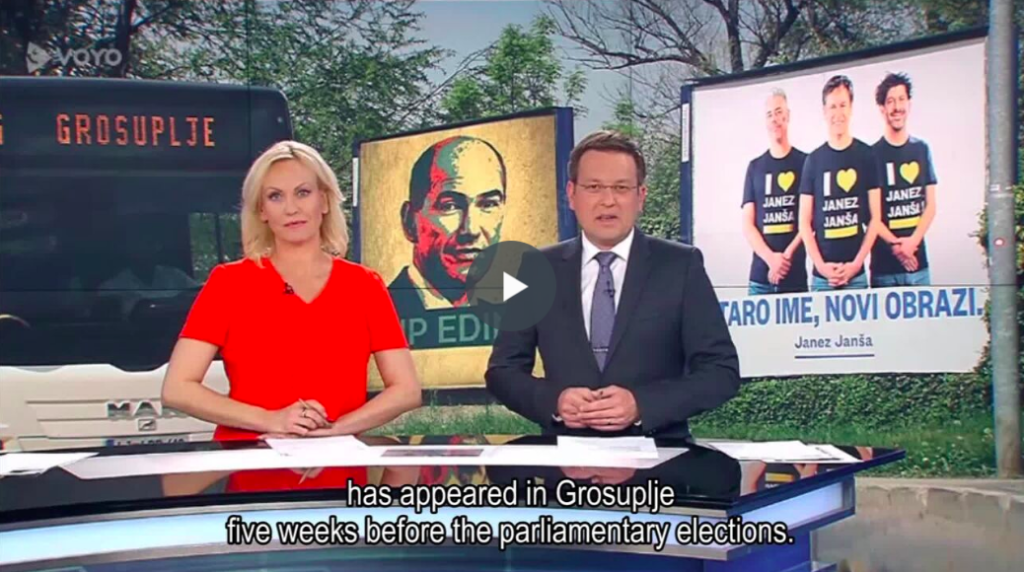 In the Slovenian Parliamentary Elections on the 3rd June 2018, one of them ran as a member of the opposition party, Levica (The Left) in Grosuplje the home district of the ex-Prime Minister, Janez Janša. In a press release, Janez Janša (the artist) said: "Running for parliament is a logical consequence of the view I have towards society. I care about what is happening. I react to things. I want to change them. (…) Society must be organized in such a way that the state begins to serve its citizens, as opposed to serving capital. Capital has no interest either for society or for art or for the individual."
There is something inherently political in multiple authors using a single name, at least if you cast an eye over recent history. Reference points include Wu Ming, the Italian author collective that produced a number of literary works (they published a best-selling novel, Q, in 1999). They evolved from the Luther Blissett collective, whose playful, socially engaged activities defy the concept of the singular creative voice. This concept seems so alien to much of the mainstream media, particularly in Wu Ming's home country of Italy, where they have been accused of everything from cybercrime to the less savoury aspects of rave culture. It's this uncertainty about ownership that seems to bring a nervous lump to the throat of media and political gatekeepers. Perhaps this revolves around two questions so central to capitalism: If you're doing nothing wrong, why hide behind a nom de plume or a collective? And, who do I send the check to, if I want to buy an Art?
On top of this, copyright issues become complex when the roster of names increases as well. Because we still want ideas to be owned, even when they are expanded through homages and pastiches. Copyright, as the attorney representing the Janez Janšas points out, is a legal construct, protecting, "original artistic (and scientific) creations, which are expressed in any way. A work is protected by copyright only if it was created by a human being (an author) and bears a stamp of author's personality." With work by Luther Blissett and Wu Ming, at least the authors can be understood as 'artists', even anonymously. Janez Janša, Janez Janša and, last but not least, Janez Janša have layered this authorship of their artwork with another layer of copyright/ownership complexity.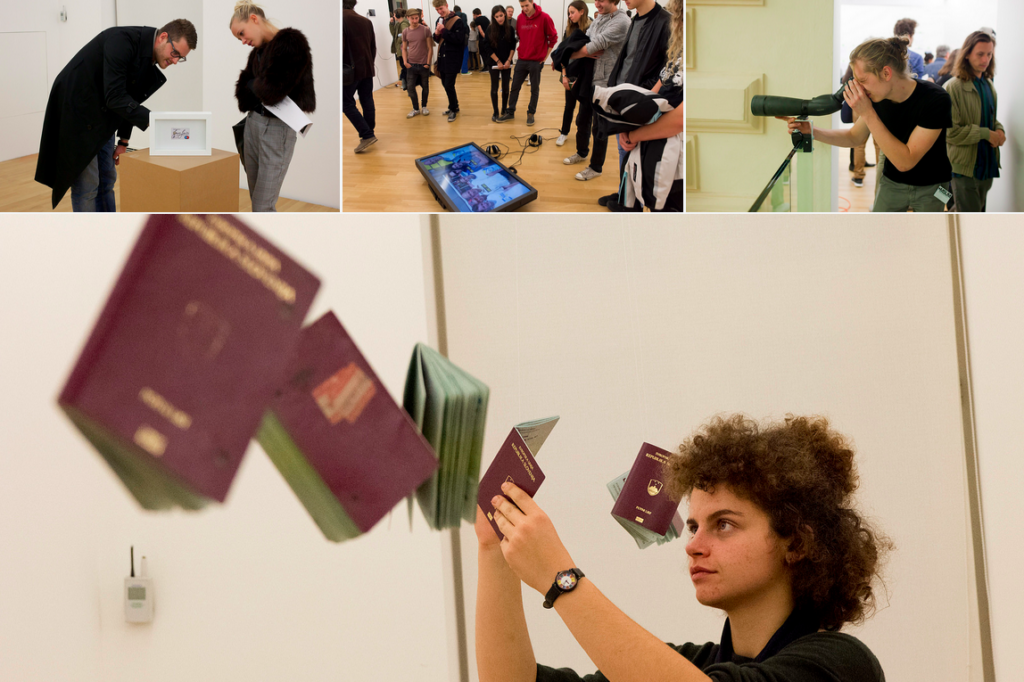 They refer to this work as collateral art, a phrase resonant with the phrase collateral damage, used to describe the acceptable casualties of battles. Collateral art is the acceptable damage on their ideas and projects from engagement with companies and institutions: ID cards, membership cards, the whole panoply of detritus that comes with the work. The artists want this collateral art, often customised by companies on request, to question the relationship between artworks and functional objects, "exploring post-Fordist means of production." Any art historians still trying to shoehorn the belief of the gifted singular genius crafting his (note the gender pronoun: now discuss) solo masterpiece, probably hasn't been paying close enough attention. The individual work of art often only becomes such with the signature of the artist attached as providence. When the work of art carries the signature of a non-artist though, can it still be brought into the art world as a valid comment on… anything? Paperwork sent to institutions by Janez Janša, and signed by an official becomes art. But whose art?
The answer, of course, is that it is their art. Whatever bureaucratic grindstone the works have been milled under, they ultimately belong back with the artists. It is they who return the work back to the art world through the exhibition. The exhibition co-produced by Moderna galerija (MG+MSUM) and Aksioma – Institute for Contemporary Art, Ljubljana, and curated by independent curator Domenico Quaranta, in 2017, was a chance to display and reflect back on ten years of work by the artists. Called the Janez Janša® exhibition, on display were works including Signatures (2007 – ongoing) which explored interventions of the Janez Janša name into public spaces, such as the Hollywood Walk of Fame (Signature, 2007), or Signature (Copacabana), in Rio de Janeiro, 2008. Playfully appearing in numerous locations around the world. Or Mount Triglav on Mount Triglav, an action performed in August 2007. This action commemorated "the 80th anniversary of the death of Jakob Aljaž; the 33rd anniversary of the Footpath from Vrhnika to Mount Triglav; the 5th anniversary of the Footpath from the Wörthersee Lake across Mount Triglav to the Bohinj Lake; the 25th anniversary of the publication of Nova Revija magazine and the 20th anniversary of the 57th issue of Nova Revija, the premiere publication of the SLOVENIAN SPRING; this was a re-enactment of Gora Triglav (Mount Triglav), by the OHO group in 1968 and the latest in a chain of re-enactments, as it was also performed by in 2004 by the Irwin Group.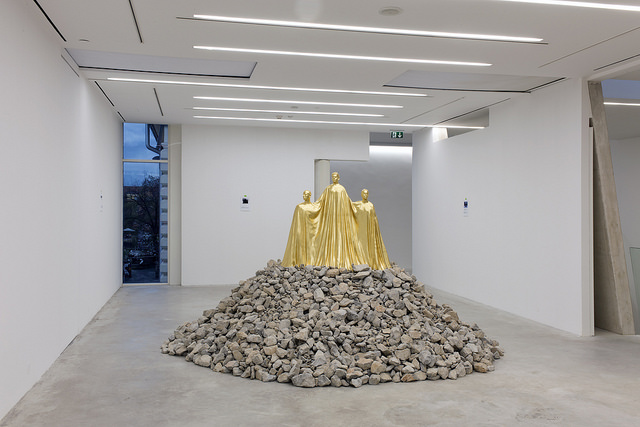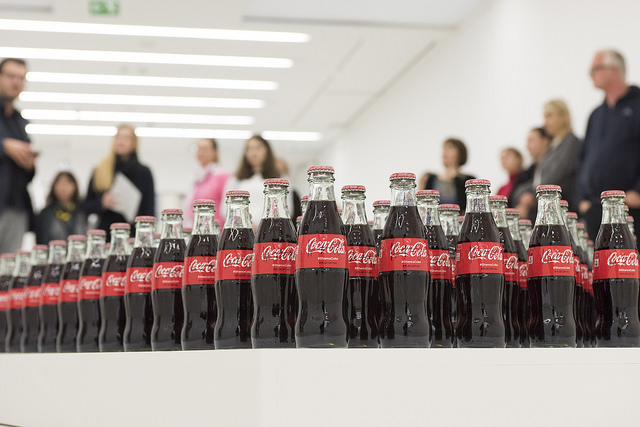 The conference in the same year, Proper and Improper Names: Identity in the Information Society conference, hosted by Aksioma – Institute for Contemporary Art, Ljubljana, and curated by Marco Deseriis in 2017, invited speakers including Natalie Bookchin, Marco Deseriis, Kristin Sue Lucas, Gerald Raunig, Ryan Trecartin, Wu Ming. The subjects under discussion arose from Marco Deseriis' book Improper Names: Collective Pseudonyms from the Luddites to Anonymous. Deseriis, as keynote speaker, talked about the genealogy of the improper name. This is Deseriis's term for the use of pseudonyms by artist collectives, including Wu Ming (who presented a talk at the conference) and Ned Ludd, the fictional leader of the English Luddites.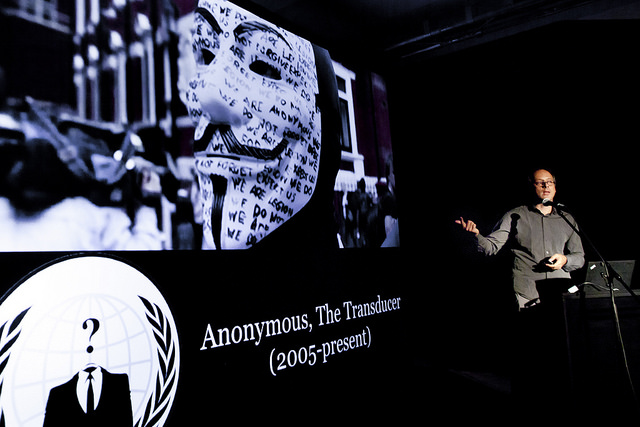 Releasing your ideas out in the wild doesn't always guarantee they will come back to you unscathed or even return at all. The works of the Janez Janša collective are sent out to corporate systems, being adapted and altered, and returned. Or at the very least offering a challenge to accepted forms of ideological structures. In the Slovenian elections on 3rd June, the Slovenian Democratic Party (SDS) won with 25% of the votes. Levica won 9.0%. The SDS is a far-right, anti-immigration party, reflecting the increasing rise of right-wing parties across Europe right now. The leader of the SDS, Janez Janša, now has the opportunity to form a right-wing government. If this happens, and by the time you read this, it may well have, it would continue the shift in European Councils members towards the right.
There's nothing new in declaring that everything is in flux. That's the nature of our hyper-accelerated world. But right now there is a creeping sense that The Other is also to be viewed as The Enemy. The social, political value of art has to change to mean something in what is little short of a battle for a better society for ourselves and others across the globe if it is to have any value whatsoever. Janez Janša, Janez Janša and Janez Janša's work reflect this evolution by being part of the society around them. Being part of the electoral system reflected this challenge and desire to be part of the real world and to make art mean something more than gallery space and conference papers. If art wants to survive and continue to belong to everyone, then it needs to be part of the world we are living in right now. No one work of art ever changed the world, but it helps us unravel and see through the propaganda of systems. We all need to become Janez Janša®.
The final outcome of the recent Slovenian Elections remains uncertain as Social Democratic Party's Janez Janša attempts to form a coalition government.
More images at Flickr – https://bit.ly/2yniHYL
More about Janez Janša – http://www.janezjansa.si/about-jj/
You know a book review is going well when you disengage your critical mind and find yourself falling into the text and just soaking up everything you're reading. HOLO magazine gets you like that. I don't think it's too much of an exaggeration to say that HOLO magazine is itself a work of art. And a solid, thick volume at that. In an era when many mainstream art magazines produce something that could easily fit into a satchel or handbag, HOLO sits on the table like a portable gallery space.
HOLO magazine's first issue is curated into five sections: People (which appears twice – media arts people are just that interesting), Perspective, Grid and Frames, HOLO issue #1 tries to direct the reader into frameworks that set an agenda for consumption of the text. Which sounds like narrowing, but actually, it allows for a focussing of the attention. Not that the editors want to narrow the imaginative opportunities that the magazine might offer to readers – HOLO is a place for ideas. And even when it features interviews with people like David OReilly or Eno Henze, it still feels like a launching pad for upcoming artists to find inspiration and create their own work.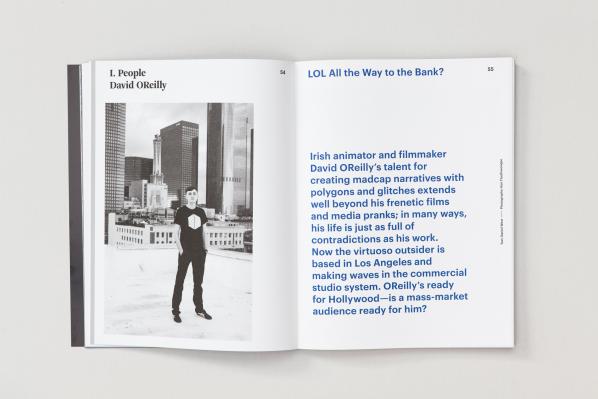 Coming across the David OReilly interview felt like finding something I'd already known, somewhere in the back of my mind, but it took HOLO to draw it out for me. OReilly's quirky glitch-tastic work (particularly The External World) has been doing the rounds of film festivals for a while now, and I'm certain I've seen it at two in the UK. It's no surprise to find that he has also created an episode of Adventure Time, the Cartoon Network series for kids that could well be the staple diet of insomniac adults with an eye on the bizarre. Daniel West's interview with OReilly digs into both biographical information and poses some critical questions about the artist's work: "Are the Cartesian laws of computer operating systems the same as those underpinning the Universe? It's the animated equivalent of literature's hysterical realism." 
Elsewhere interviews pull open their subjects and investigate their motives and causes. Like Alexander Scholz's piece on Swiss artist Zimoun, who creates intriguing mechanical sculptures that continue to become objects until at some point they turn into sonic landscapes that tap at our awareness and find their way in. "The unrivalled favourite within the repository is the signature type of DC motor that powers most of Zimoun's work."
Paul Prudence (who's work I've reviewed previously on Furtherfield, so I must confess being a fan of) writes about five display technologies that won't be found in any high street consumer electronics store. Prudence takes a look at what their potential is and where they're being developed. Colloidal Membranes for example, is a display being produced on soap bubbles that can also be manipulated to give 3D depth to the projection. He doesn't project his own outcomes on the research presented, but like his own blogs, he offers them up for others to explore and consider as ways into discovering new potentials.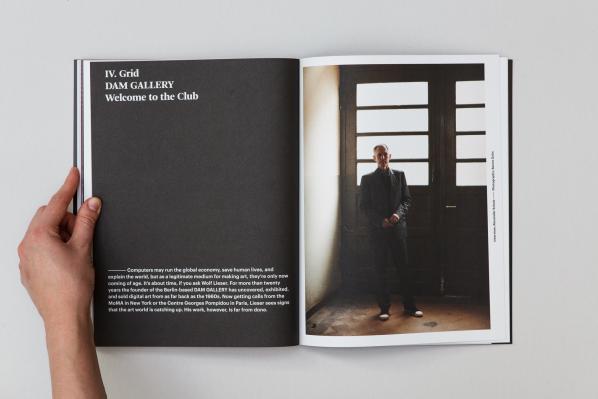 And so HOLO () continues in this vein, exploring both technology and critical concepts according to the titles of each section. Editor-in-Chief Greg J.Smith and the team have produced a remarkably tight collection of words that explores everything contemporary in the world of media arts right now. But the question arises: in this most digital of ages, why do we need another print book? Aren't the electronic arts served just as well by online resources like the very one that this review is appearing in? Well, yes, of course! But the thing that has always separated digital artists and designers, no matter how far they delve into coding and manipulation of a soldering iron, is the love of the artefact. Many digital projects find their way into the corporeal world and are manifestly better as objects rather than screen-based 'things.' There's something about working with the digital that makes you appreciate real life all the more. So, more than other attempts at bringing about a magazine of the digital, HOLO knows that it can only score a space on bookshelves by being more than a text book and stretching tiself to be something other than a printed blog. HOLO contains so many intriguing additions. Even on my fourth read, I found a section coming out in my hand. Instead of being the result of poor printing and binding this was a short booklet about Wolf Lieser 's DAM GALLERY in Berlin. Full of just enough text, this supplement contained images of work that just beg to be tacked up on a studio or lounge wall. Reading it is like having one of those weekend editions like the Guardian, but with things you actually want to read.
HOLO may describe itself as a publication about "Emerging trajectories in art, science, and technology" but I'd further that and say those trajectories are classic rhizomatic tendrils that spread out, in both actual and conceptual terms. Like any strong roots, they take hold and threaten to topple the most solid of structures. HOLO needs to be purchased and consumed, otherwise the status quo is just going to keep on standing streadfast, unchallenged and unmoving. And nobody wants to be responsible for that, do they?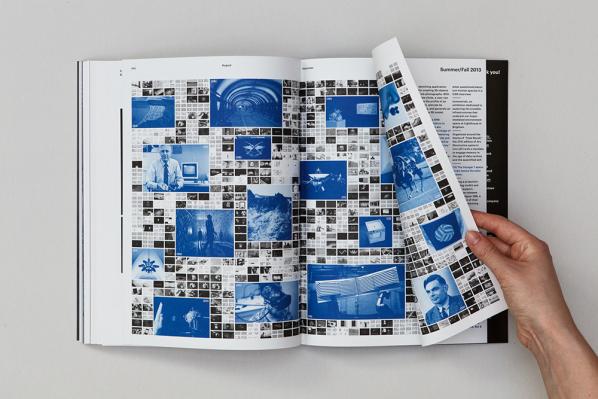 Resonate, the Belgrade, Serbia digital arts and design festival, now in its third year unfolds over a long week at the start of April. Its central tenet is to bring together "artists, designers and educators to participate in a forward-looking debate on the position of technology in art and culture." It is also an emerging and challenging festival that raises many more questions than it answers. The festival starts off with a number of workshops held by practitioners for practitioners. Foregrounding the demystification of the creative process immediately sets it apart from any number of other media arts festivals. Whereas many festivals might be broader in their approach to what the digital can include, and focus on themes that don't always feel like they directly influence what happens in the festival, Resonate doesn't give itself a curatorial focus. But, and so, the workshops set the festival off with a focus on making. Most people who come to Resonate are just that: makers of work. It feels as though there are fewer curators, producers and academics here than you would expect.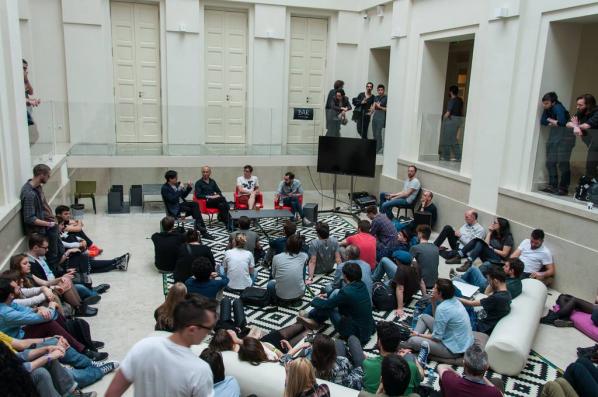 This year, shifting location from 2013's Dom Omladine, perhaps learning from some of the problems of last year's over-heated and occasionally too-tightly packed events, they have moved to a spread of venues, with the base being the Kinoteka Cinema, a sleek-looking modern building with a number of different spaces. Any decent festival has a spread of overlapping events making it impossible for one person to attend everything. Resonate makes no apologies for being just as packed with events as any other festival. The one time it might be possible to sit and spend a day in one place is if you've managed to get on to a workshop event that takes place on the Thursday. Once the workshops are over though, Friday kicks off with the panels and presentations. Choreographic Coding discussion, led by NODE Forum's Jeanne Charlotte Vogt opened the panel discussions. A broad ranging talk with Raphael Hillebrand, Florian Jenett, Peter Kirn (CDM), Christian Loclair and Klaus Obermaier, (returning again after last year's Resonate, possibly being an ongoing presence at the festival). All of the panel talks took place in the central lobby of the Kinoteka, which proved to be a terrible choice for anyone who wanted to actually hear the speakers. At times the discussions descended into a barrage of mumbles blending with the sound of people emerging from surrounding presentations and the poor choice of PA equipment placements. A shame, as the themes for these were well chosen, including Ways of Seeing, chaired by Greg J. Smith of HOLO magazine, and Generative Strategies, across the Friday and Saturday. The best laid plans of mice and journalists. I had planned to interview a number of presenters during the event, key amongst them was Pablo Garcia, who was on a panel and presented his own work on the Saturday. Apart from a brief conversation, we finally caught up over email several days later. I fired a number of questions at him, which are dotted across the rest of this review.
Do you find that Resonate offers something different than some other digital festivals? If so, what might that be? "It feels a lot like some of the better festivals I have seen, like EYEO. It is selecting from the best digital artists/makers out there, and giving them free reign on the stage to talk and share. The city has a great vibe and the overall feel is truly a "festival", and not so much a conference or academic gathering." ~ Pablo Garcia.
Friday's talks included Cedric Kiefer (Onformative) giving a presentation in Gallery of Frescos, a short hop and stumble from Kinoteka Cinema. I've always enjoyed the juxtaposition that occurs when digital media is presented in contrast to, in this case, a venue "exhibiting in one place the highest achievements of Serbian Mediaeval and Byzantine art." In other words, old stuff that enforces the modernity of the digital work we are being shown. Kiefer's presentation covered some of their major projects including their work for Deutsche Telekom which used the company's Facebook interactions to create beautiful data visualisations (Facebook Tree – 2013). There's an unabashed acceptance of the interaction between corporate funding and creativity on display with many of the presentations. It's something which never provokes debate, at least not in any of the conversations I had with participants or the panels I attended. Maybe that's no longer 'a thing' that concerns creatives and the money required for some of the bigger projects has to allow for corporate sponsorship? I'm not suggesting we shouldn't embrace funding from wherever it comes, it would just have been nice to have some debate around it.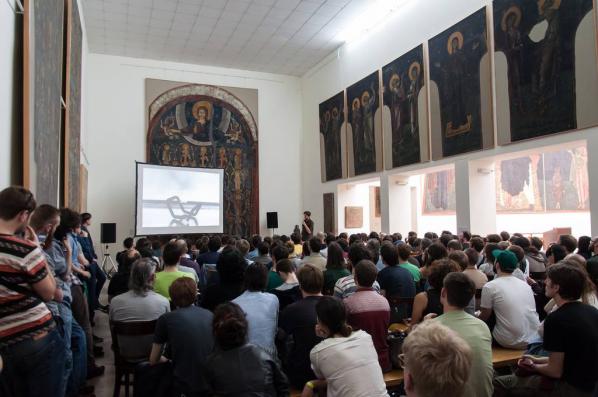 The schedule for the whole festival is broad and busy. There's no chance of making it to every presentation or discussion, which is a great reason to go with others or to make an effort to talk to other attendees about what you've seen. The festival is a research port of call for many established, practicing digital artists. The UK's Ludic Rooms have been to the past two festivals and consider it an opportunity to engage and re-establish contact with their peers in the community. "It is a coming together on an international scale with a thoughtful focus on practice," reckons Ashley Brown, one half Ludic Rooms. Co-Director Dom Breadmore adds, "for us, Resonate has quickly superseded other events to become an annual pilgrimage for discussion and inspiration."
One of the final presentations of the festival is by Daito Manabe in the Kolarac, another add-on venue of the festival, again an improvement on last year's Dom Omladine. Daito's work reflects something of the current state of digital media work. His presentation includes his (literally) home-made research videos, as well as the documentation of bigger projects. Whether he's attaching electrodes to his own face to see what the effect is (hilarious facial distortions in this case), or working with dancers to create a drone/dancers piece, there's humour and an enquiring mind at the center of his work. Daito showed his Ayrton Senna project, using the data transmitted from Senna's car during his world-record lap in 1989, an ambitious and challenging project, least of all being the decision to erect it on the original racetrack. The data is used to trigger LEDs and numerous speakers laid out on the course. The LEDs follow the path taken by the car, while the sound is the engine accelerating and decelerating as the car would have taken the corners. It's a ghostly piece, at once recreating that frustration that race fans must have of just having missed the car and a reminder that this is an event that happened many years ago. An echo of the past. Data mining, big data, is like this, in most contemporary projects. Data visualisation is a zombie, rising up to challenge the present. And like all the best zombie films, it can be a metaphor for our own rampant consumerism and reliance on technology. Still, at least in the hands of someone like Daito, our guilt is assuaged by humour.
What is your own take on the current landscape of digital media/art/design? "It's an exciting time, for sure. Not only because there is so much digital access today for all to experiment with. We are starting to see makers move past the "wow" phase of tech and really start to integrate digital techniques into various historical techniques. Watching digital work cease to be about digitality will go a long way to opening new avenues of exploration." ~ Pablo Garcia.
In those important few hours after a festival when you make your way back home, you finally get a chance to take stock. Thoughts crash over you in what better place for free-form thinking than the nowhere of airport waiting zones. In the neverzones I realised that what I'd thought was my frustration with Resonate, was actually the thing that gives it a unique flavour. Resonate doesn't present a theme and then hope to find an answer through precarious curation of speakers who most likely will follow their own path anyway. What it does do, and does well, is ask questions that might not have answers. The focus on knowledge and learning gives attendees a broad enough palette to choose their own ambitions for the festival. There isn't any guided pathway through the diverse range of speakers. There are many things that Resonate could do better. It would have been nice to see more actual work in the various spaces. Line of Sight, a collaborative project by Kimchi and Chips and Nanika, (produced by CAN_LABS and Resonate Festival) was installed and produced for Kinoteca goers during the festival, giving a taste familiar to many attendees, of the stress of having to deliver a working project to a tight deadline. Thankfully, they did so. More projects would have been nice though. Even the digital needs to explode out of the screen and smear itself across a few walls or public spaces, obstructing and challenging people around the venues. After all, contextuality is nine tenths of the art law. Equally, some of the audio/visual problems need addressing. Complaining about them seems like a mean sideswipe, but these are the things that leave people with the suspicion that a festival isn't as bothered as it should be. Resonate does care about attendees, as is evidenced by the free workshops and focus on helping to develop practitioners. It reflects this in its very DNA as an ever-becoming environment for creatives. And besides, the good stuff always happens in the rough and frayed edges. Resonate needs space and time to stretch and breath and see what it can become, just as Serbia, despite a rich and 'interesting' history (Belgrade is one of Europe's oldest cities) is still finding its feet in the modern world (it applied for membership of the European Union in 2009). The festival supports emerging digital media practitioners by accelerating interaction with other countries to support the country's upper-middle income economy with its strong service sector economy.
What was your experience of Resonate? "Resonate is a jam-packed, head-spinning experience. So many amazing people showing all their goodies in tightly packed spaces. It's a lot of fun. Caveat: don't go expecting to see everything. So many events and talks are happening simultaneously, you can't see it all. Personally, I found it incredibly valuable to be able to show my work to a really talented and smart group of people to get solid feedback on what I do. I learned a lot by presenting and by seeing sympathetic artists." ~ Pablo Garcia.
As the festival evolves, it would be nice if it smoothed out some of the frayed edges. But maybe this isn't possible without allowing the freedom the open spaces allow for the fun stuff to happen. As Daito Manabe's presentation showed, the open, unordered spaces are where all the best artistic developments take place.
Rob Myers is an artist and programmer and keen advocate of the Open Source Software culture and community. Much of the work he creates and the ideas he explores are rooted in sharing; making works that are available for others to use in their own way. This concept can be something of a paradigm shift for a traditional art world – where the notion of an artist as someone visited by the muse and given divine insight into some aspect of the world around us reigns supreme. We imagine said artist sharing their visions through one-off artefacts that become valuable in the competitive marketplace of the consumerist commercial art world.
The Shareable Readymades project works within the realms of Net art, but Shareable Readymades are output as a real-world object. Using a downloadable, freely licensed 3D model of the art work, Shareable Readymades can be printed using modern 3D printing technology wherever the equipment is available. The code for creating the 3D models is available on several websites including Rob Myers' own Github account. The artefacts are scalable, which gives the option of deciding what size – up to that of the original item – they print at.
Beyond the idea of a ready-made artefact is the thought, lingering in the air between creation and conception in this work, of the digital blueprint for it: the Blender file (Blender is the 3D software used to model the work). Given the digital and mechanical process involved in creating the work and the tightly wound connection between them, it might seem difficult to know where in the process the work actually comes into existence? Perhaps it is easier to think of the entire process as being the product itself. With 3D printing another possibility emerges: that 3D printing isn't the total artefact in itself. In industrial design, pieces are created to give real form to objects and allow designers to have a tangible example of what they are trying to develop. They become a step in the production and act as a conceptual point in a longer process. Rob Myers' Shareable Readymade Urinals are close to the conceptual nature of Duchamp's 'readymades' – specifically Fountain – because they will never become functioning objects. In our understanding, they increasingly come to represent ethereal objects removed from function, or a discussion about the increasingly fuzzy line between everyday objects and objects defined as 'art'.
There's a process of induction into 'being' involved and part of this is the commissioning. Myers commissioned the 3D models from Christopher Webber and then made them publicly available for download so that anyone can own an original piece of art.
In Abstract Hacktivism, Otto Von Busch and Karl Palmas lay out an argument for reconfiguring the way we think about the world around us. Tracing a path from Michel Serres through to Manuel DeLanda, they argue that new developments in technology change the language and by corollary, the way we frame our thoughts about the world. As DeLanda has said:
"He [Serres] sees in the emergence of the steam motor as a complete break with the conceptual models of the past. […] When the abstract had been dissociated from its physical contraption [the actual motor] it entered the lineages of other technologies, including the "conceptual technology" of science."[1]
The essays in this all-too-short book end with the personal computer and how we think about society in terms of hardware. The authors only briefly touch on the emergence of software as a means for constructing metaphors for contemporary life, and Rob Myers' 'readymades' take this even further, encountering the idea of production.
The digital production and mechanical output perfectly summarise so much about life in the 21st Century. Our understanding of consumerism itself is gradually changing thanks to the growth of Internet shopping. We select our produce from a database of text and imagery. Yet we still believe in the freshness and perfection of the perfect apple – selected according to standards and criteria set by an army of corporate non-entities. The artificiality of the image of the apple could be taken as a reflection of the artifice of the marketplace shopping 'experience' we're led to believe still has some semblance to our forebear's means of hunting and gathering. Sometime later we take delivery of a perfectly formed apple. The difference between the database version and our own is so insignificant that they may as well be the same thing.
The urinal – the 'original' Duchampian urinal – appears in the art history continuum like the database image of the apple. The perfect version waiting to be analysed (read: consumed) by potential shoppers (read: art historians). Every version is now perfect and exactly what we ordered, in exactly the colour we requested. There is little opportunity for malfunction and serendipity in the process. Art becomes exactly what we ordered it to be. Fresh, ripe and leaving no bad taste in the mouth afterwards.
Sadly, what Duchamp missed out on was the final phase in the act of converting everyday objects into art. He should have realised that the real act of art-world transmutation was to then convert them back into everyday mass-produced objects. Thereby proving that art is merely a phase that things can pass through as and when the artist says they do. However, perhaps contextualising Rob Myers' project within the marketplace lends itself too easily to the idea that the artworks are for sale? It would be a mistake to imagine that the point of this project is to create a new way of purchasing and owning art. An intrinsic aspect though, is the Open Source and unrestricted dispersal of the idea and ability to create your own version. Ownership, in the traditional sense of that word, isn't being claimed by Myers. Creating your own version means that you outright own that object. In a more traditional art environment, even though you may have contributed to a piece of work (some Fluxus projects might come to mind. Yoko Ono's art, to name just one) you still won't be credited with ownership or creative partnership status. The market relies on the single authorship model. Multiple unnamed authors would just get confusing and complex when copyrights start to be discussed. Locating the project within Open Source means that ownership is not claimed, but credit should be given where credit is due. When art collectors talk about merely looking after a work for the next generation, they're talking about a continuum of ownership running through the decades. But art reduced to a commodity is saying nothing of any real value, surely?
By choosing to download and print a version for yourself you have the opportunity to own the work and be a part of that disruptive process. Owning a piece of art that comments on the past, present and future of the art world and marketplace must surely be something to desire and possess?
NOTES
1 DeLanda, M. (_99_) War in the Age of Intelligent Machines. New York, NY.: Zone.
---
You can find Mark's original article on Collaboration and Freedom – The World of Free and Open Source Art http://p2pfoundation.net/World_of_Free_and_Open_Source_Art
Part of the Furtherfield collection commissioned by Arts Council England for Thinking Digital. 2011
You would measure time the measureless and the immeasurable.
You would adjust your conduct and even direct the course of your spirit according to hours and seasons. Of time you would make a stream upon whose bank you would sit and watch its flowing. – Kahlil Gibran
Algorithms only really come alive in the temporal time-frames that they move through. Their existence depends on being able to move freely along time's arrow, unfolding and expanding out in to the universe, or reversing themselves backwards into a finite point. Every form and structure that the universe creates is the result of a single step along that pathway and we're only ever observing it at a single moment. Those geological steps can take millions of years to unfold and we can only ever really look back and see the steps that happened before we chose to observe them. Computational algorithms break down that slow dripping of nature's possibilities and allow us to become time-travellers, stepping into any point that we choose to.
Paul Prudence is a performer and installation artist who works with computational, algorithmic and generative environments, developing ways to reflect his interest in patterns, nature and the mid-way point between scientific research and artistic pursuit. The outputs from this research are near cinematic, audio-visual events. Prudence's creative work, and his blog, Dataisnature (kept since October 2004), explores a number of creative potentials as well as documentating the creative and scientific research work of others that he finds of interest. As the blog's bio states:
"Dataisnature's interest in process is far and wide reaching – it may also include posts on visual music, parametric architecture, computational archaeology, psychogeography and cartography, experimental musical notational, utopian constructs, visionary divination systems and counter cultural systems."
Paul himself feels Dataisnature, and his other blogs, are by their very nature ordering systems, trying to create some kind of structure on information. "Yes, it's true [that they are ordering systems], but the ordering is sometimes a little bit oblique. I am not interested in ordering systems such as categories or tags, for example, as each blog post has the potential to generate many of its own categories."
The blog and perhaps all blogs, shouldn't be an end in themselves then? Should they be a starting point for a deeper investigation? "Well, I'm more interested in substrate and sedimentary structuring – specific fields existing in layers and sometimes overlapping and interacting rhizomatically."
Blogging for Paul and many bloggers who don't operate within the 'monetization of blogging' sphere that has grown up in the past few years could almost be considered a documentation and ordering process for the creative process. The process and interaction between the theory and the blog as textual artefact becomes quite complex. As does the theory and creative output of the blogger. Paul would argue that this isn't always something that can be even as straightforward as theory to practice though.
"The posts at Dataisnature are not confined to theoretical relationships between art and science projects, but also take into account metaphorical ones. I never wanted the posts to be so pinned down that they disable the opportunity to make entirely new connections at any level."
So the chance to see what happens inbetween strict disciplines and an openness to the potentials that may arise out of relaxing the barriers? Shouldn't that be the way that everything else that is 'not of academia' operates anyway? And for that matter, outside of the possibilities of arts/science/research funding.
"I applied the term 'recreational research' to Dataisnature in its early days," Paul explains. "This is still to some degree important – the notion that research doesn't have to be tied down by the prospect of peer review or academic formatting. This kind of interdisciplinary research can be highly addictive – its the new sport of the internet age. It can generate blogs that become chaotic repositories of interconnectedness – linearity becomes infected with cut-up and collage. In my own mind I have an idea of what Dataisnature is trying to say but I get people approaching me with completely different, and amusing theories of what they believe the blog is about."
In digital arts (or let us call it digital creativity, to avoid the complexity of art versus design versus technology) the breakdown between the equipment used and the research of the creator has become almost at times indistinguishable. A painter is often only one step away from being a chemist, a sculptor closer to an engineer than a painter. The tools used define and form some of the output. Digital creativity only makes this more implicit. So when using technologies and researching, the scientist and the creative often walk hand-in-hand towards the finished artefact. As Prudence says: "Collaboration among artists and scientists exists through time as well as space."
"A great part of an artist's task is to be a researcher. It's important to remember that any idea you have has already been tackled in the past with a different (want to avoid the term lesser) technology."
The blogging process offers a chance to gather information and allow some of the artist's own influences and present interests to manifest themselves into a rough-hewn structure. "For me, blogging facilitates a medium for an archaeology of aesthetics, technology and conceptuality. All this fragmented information is gathered then reconstituted, and fed back into the artistic practice. Of course my personal work blog is more about supplying supplementary material to anyone interested in my work."
Taking an arguably typical example of Paul Prudence's work, for example Structure-M11, the sense of a becoming and developing is in the way it attempts to reconnect with what (for want of a better phrase) could possibly be called our lost industrial heritage.
Looking through Prudence's flickr stream documenting the research trip, there are numerous industrial landscapes empty of human life, where only the machines have been allowed to remain, static and poised, ready to begin work again. If only someone would employ them. These machines perform simple tasks, but they do it elegantly, time after time after time, never complaining and never asking for any recognition. Perhaps that's why it is so easy to abandon them? And these machines are not only a monument to the way we discard unwanted technologies, they also reflect the changing fortunes of the town as it has moved from production-based economy to one centred mainly on tourism and smaller businesses. It is fitting in a way that the soundscapes and visuals that Prudence has brought to life from these landscapes have such a contemporary, sci-fi industrial feel to them. As though the clean, slick lines and geometric perfection had emerged, phoenix-like, from the unbearably hot, oil soaked environments of the factories and the monotonous repetition of working within them.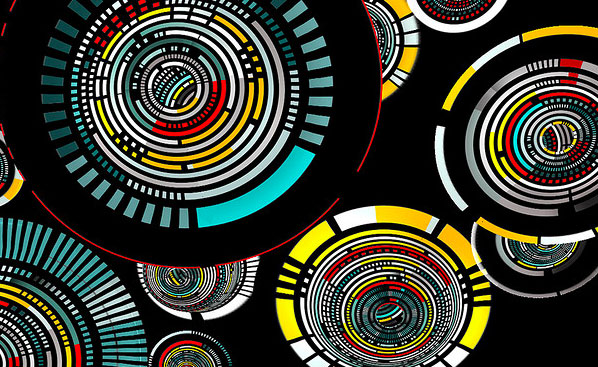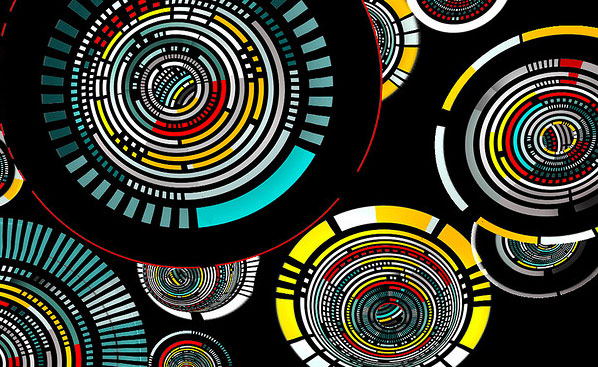 The soundtrack that accompanies the performance was made from field recordings at the site. From these, Prudence generated real-time visuals that reflected some of the sonic activations and echoes throughout these landscapes. The final pieces look like 'robotic origami contraptions.' The steady throb and crash of the audio reflects the repetition of the machine and its operator's lives while also suggesting some of the dehumanising effects working in a factory can have on a person. There's also the beauty, of course, if you shift your own perception a few degrees away from the machines, there is always a window looking out at a natural landscape. And those same slick, geometric shapes of the machines begin to reflect some of the elegance of the world of nature. Nature, like humanity, loves to repeat itself infinitely until something breaks that pattern. Isn't that a fundamental part of mutation and evolution? Structure-M11 seems to be constantly mutating and growing new rhizomes, but nothing complete ever emerges. Paul Prudence's work isn't here to save us from the monotony of the machines though, its task is to remind us of how important nature is to our lives, no matter how entangled in the machine those lives may begin to feel.
Prudence's interest in the natural spaces emerges from his own theory-based interests. As he says, "My interest in generative systems and procedural-based methodologies in art lead to a way of seeing landscape formations and geological artefacts as a result of 'earth-based' computations."
"The pattern recognition part of the brain draws analogies between spatio-temporal systems found in nature and ones found in computational domains – they share similar patterns. I began to think of the forms found in natural spaces more and more in terms of the aeolian protocols, metamorphic algorithms and hydrodynamic computations that created them."
"Some of these pan-computational routines run their course over millions of years, some are over in a microsecond, yet the patterns generated can be amazingly similar. I like the fact that when I go walking in mountains my mind switches to [the] subject of process, computation and doWhile() loops inspired by the geological formations I come across."
This connection and flowing from one space to the other, gives the viewer the feeling that they recognise the shapes and patterns from something they've seen before. Attending a performance of Prudence's work might make you feel as though you've been to one already. But it's just the reconnection of interconnection that you'd be experiencing. And that's always a good place to start, when experiencing any artwork, isn't it?
Upcoming gigs/workshops
21 Sept 2012
Scopitone Festival, Nantes, France.
24 Sept 2012
Immerge @ SHO-ZYG, London
17-25 October 2012
VVVV Visual Music Workshops at at Playgrounds 2012, National Taipei University of Art, Taipei & National Museum of Art, Taichung, Taiwan
Prank sombody with the fake Windows 10 upgrade screen which never ends. Open the site in a web browser and go full screen with the F11 key.