Economic theory states that technological change comes in waves: one innovation rapidly triggers another, launching the disruptions from which new industries, workplaces and jobs are born. Steam power set in motion the industrial revolution, and likewise since the 1990s a torrent of digital and software developments have transformed industries and our working lives. But the revolutionary very quickly becomes humdrum, and once-radical and efficient innovations like the telephone, email, smartphones and Skype, become part of everyday, even mundane experience. Despite all the time-saving devices we have successfully integrated into our lives, there is a collective anxiety about the current wave of technological change and what more the future holds. Mainstream dystopian visions of our relationship with technology abound, but are we in fact engaged in a group act of cognitive dissonance: using our smartphones to read and worry about robots taking over our jobs, whilst wishing for a shorter work week and more time for creative pursuits?
The British Academy recently brought together a panel of experts in robotics, economics, retail and sociology to talk about how technology is reshaping our working lives. This review summarises some of their thoughts on the situation now, and what developments lie ahead. Watch the full debate here.
Helen Dickinson OBE reported on the British Retail Consortium's project, Retail 2020, a practical example of how technology is changing consumer behavior and affecting firms in her industry. The UK's retail sector has on the one hand embraced technology and created a success story. The UK has the highest ecommerce spend per head in the developed world, with c15% of transactions taking place online, and at 3.0m employees it is also the largest private sector employer in the UK. However, beneath this, internet price comparison ushered in fierce price competition. Retailers are using technology to improve manufacturing and logistic efficiencies to control costs and offset shrinking profit margins. Physical stores are closing as sales migrate online. The BRC predicts a net 900,000 jobs will be lost by 2025. Nor will the expected impact be even: deprived regions are more reliant on retail employers and so will be more affected by job losses. Likewise, the most vulnerable, with less education or skills and looking for work in their local area, will be the hardest hit.
Prof Judy Wajcman resisted the urge to overly rejoice or despair at technological developments. For her, this revolution is not so different to the waves which have come before. It is impossible to predict what new needs, wants, skills and jobs will be created by technological advances. Undoubtedly some jobs will be eliminated, others changed, and some created. However, we can certainly think beyond the immediate like-for-like: a washing machine saves labour, but it has also changed our cultural sense of what it means to be clean. Critically, we should stop thinking of technology as any kind of neutral, inevitable, unstoppable force. All technology is manmade and political, reflecting the values, biases and cultures of those creating it. As Wajcman said, 'if we can put a man on the moon, why are women still doing so much washing?' In other words, female subjugation to domestic labour could have been eliminated by technology, but persistent cultural norms have prevented this from happening.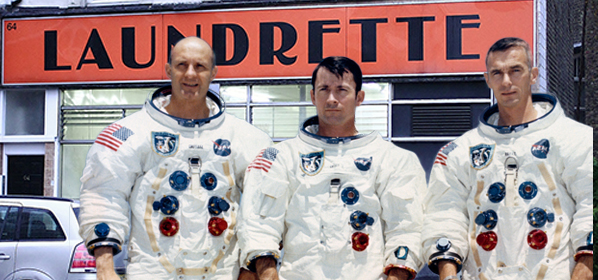 Dr Sabine Hauert is a self-professed technological optimist. For her technology has the potential to make us safer and empower us, for example by reducing road accidents, or allowing those who cannot currently drive to do so. Hauert sees a future not where robots completely replace humans, but where collaborative robots work alongside them to help with specific tasks. The crucial issue for dealing with this future lies in communication and education about new technologies, since the general public, mainly informed by news and cultural media, is ill-served by a steady drip of negative stories about our future with robots.
The short film Humans Need not Apply is one such alarming production, chiming with Dr Daniel Susskind's altogether more gloomy view of the longer term effects of technological advances on the workforce. To date, manufacturing jobs have been those most affected by automation, but traditionally white collar jobs also contain many repetitive tasks and activities (just ask the employee drumming their fingers on the photocopier). Computing advances mean that many more of these are now in scope for automation, such as the Japanese insurer replacing some underwriters with artificial intelligence. For Susskind, it is not certain that workers will continue to benefit from increased efficiencies as technology advances. A human uses a satnav provided s/he is still needed to drive, but the same satnav could just as easily interface with a self-driving car, eliminating the need for any kind of human-machine interaction. Calling to mind the wholesale changes to UK heavy industry in the 1980s, any redeployment of labour will present huge challenges, and what work eventually remains may not be enough to keep large populations in well paid, stable employment.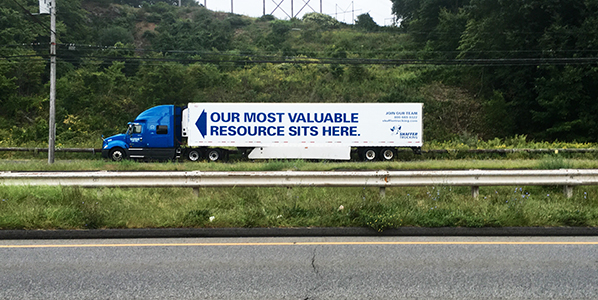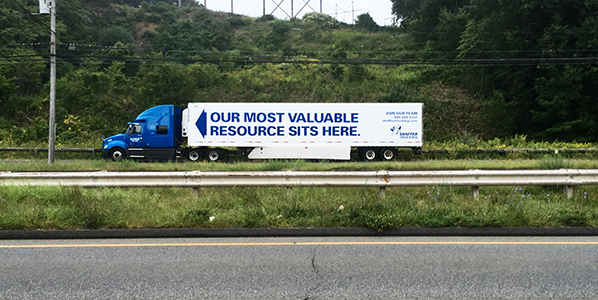 Can humans benefit from robots in the workplace?The panel agreed that technological change will continue apace with wide reaching ramifications for our workplaces and our wider societies, but that it is our human qualities that will give us an advantage over machines. Perhaps this is the most pressing notion: we urgently need to recalculate the value we place on tasks within society. Work where social skills, communciation, empathy, and personal interaction are prioritised (like teaching or nursing) may develop a value above that which is rewarded today.
If we smell such change coming, it is no wonder we are anxious. The panellists differed on the ability of our society to absorb and adapt to coming technological change, and the distribution of any net benefit or loss. So, is the only option to accept the inevitable and brace for the tsunami to hit? Well, no. We need to realise that 'technology' is not one vast, distant wave on the horizon, but a series of smaller ripples already lapping higher around our ankles. Returning to Wajcman's point, all technologies are created by people. If innovation has a cultural dimension, it can be influenced, so we must take heart and believe in our ability to effect change.
The further we can work to democratise and widen the pool of creative engineers, developers, artists, designers and critical thinkers contributing to the development of technologies, the broader the spectrum of resulting applications and consequent benefits to society as a whole. We can be conscious in our choices as consumers as we adopt new products and services into our lives, and challenge the new social norms emerging around work and life as technology allows us to blur the boundaries between them. And finally, we need to consider who profits, and who doesn't, from new business models. We should lobby government to be deliberate in designing policy that looks to these future developments, and their likely unequal impacts across regions, industries and populations, to ensure that existing social inequalities are not entrenched or magnified. Hopefully the creative community can help steer this wave in the right direction, painting a vivid picture of our possible futures, to persuade the powerful to act in the interests of the greater good.
Speakers:
Helen Dickinson OBE, Chief Executive, British Retail Consortium
Dr Sabine Hauert, Lecturer in Robotics, University of Bristol
Dr Daniel Susskind, Fellow in Economics, University of Oxford and co-author of The future of the professions: How technology will transform the work of human experts (OUP, 2015)
Professor Judy Wajcman FBA, Anthony Giddens Professor of Sociology, LSE and author Pressed for time: The acceleration of life in digital capitalism (Chicago, 2015)
Chair:
Timandra Harkness, Journalist and author, Big Data: Does size matter? (Bloomsbury Sigma, 2016)
Katharine Dwyer is an artist who considers the modern corporate workplace in her practice.