Within the context of transmediale's thirty-year anniversary, Inke Arns curates an exhibition titled alien matter. Housed in Haus der Kulturen der Welt, alien matter is a stand-alone product that has been worked on for more than a year, featuring thirty artists from Berlin and beyond. In the introductory text, Arns utilises her background in literature and borrows a quote from J.G. Ballard, an English novelist associated with New Wave science fiction and post apocalyptic stories. The quote reads:
The only truly alien planet is Earth. – J.G. Ballard in his essay Which Way to Inner Space?
Ballard was redefining the notion of space as 'outer space', seemingly beyond the Earth, and 'inner space' as the matter constituting the planet we live on. For him, the idea of outer space is irrelevant if we do not fully understand the components of our inner space, claiming, 'It is inner space, not outer, that needs to be explored'. The ever increasing and accelerating modes of infrastructural and therefore environmental change caused by humans on our Earth is immense. Arns searches for the ways by which this form of change has contributed to the making of alien matter on a planet we consider secure, familiar and essentially, our home. In the age where technological advancements are so severe that machines are taking over human labour, singularity is a predominant theme whilst the human condition is reaching a deadlock in more ways than we can predict. The works shown in alien matter respond to this deadlock by shedding their status as mere objects of utility and evolve into autonomous agents, thus posing the question, 'where does agency lie?'
Entering the space possessing alien matter, one is immediately confronted with a giant wall – not one like Trump's, but instead a structure made out of approximately 20,000 obsolescent VHS tapes on wooden shelves. It is Joep van Liefland's Video Palace #44, hollowed inside with a green glow coming from within at its entry point. The audience has the opportunity to enter the palace and be encapsulated within its plastic and green fluorescent walls, reminiscent perhaps of old video rental stores with an added touch of neon. The massive sculpture acts as an archaeological monument. It highlights one of Arns' allocated subcategories encompassing alien matter, (The Outdateness of) Plastic(s); the rest are as follows: (The Outdatedness of) Artificial Intelligence, (The Outdatedness of) Infastructure and (The Outdatedness of) Internet(s) of Things.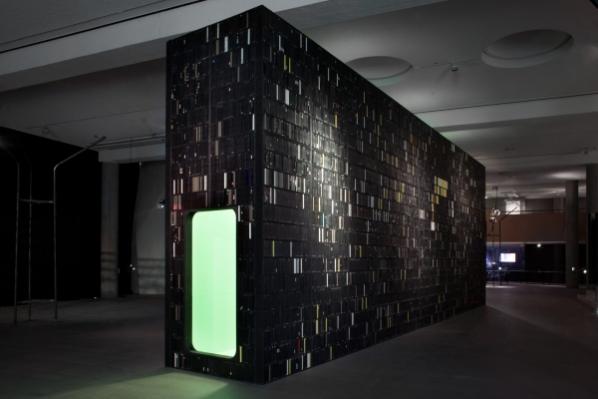 Part of Plastic(s) is Morehshin Allahyari and Daniel Rourke's project titled The 3D Additivist Cookbook, initially making its conceptual debut at last year's transmediale festival. In collaboration with Ami Drach, Dov Ganchrow, Joey Holder and Kuang-Yi Ku, the Cookbook examines 3D printing as possessing innovative capabilities to further the functions of human activities in a post-human age. The 3D printer is no longer just an object for realising speculative ideas, but instead is manifested as a means of creating items that may initially (and currently) be considered alien for human utility. Kuang-Yi Ku's contribution, The Fellatio Modification Project, for example, applies biological techniques of dentistry through 3D printing in order to enhance sexual pleasure. Through the 3D Additivist Cookbook, plastic is transformed into a material with infinite possibilities, in which may also be considered as alien because of their human unfamiliarity.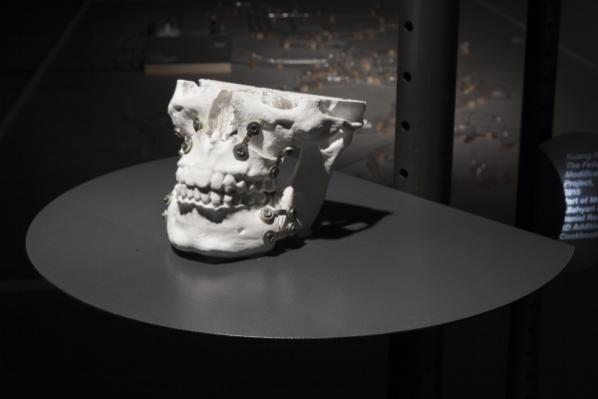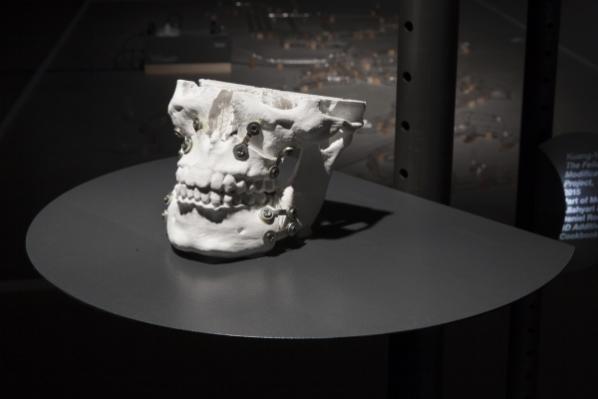 Alien and unfamiliarity is also prevalent when noticing the approach by which the works are laid out and lit throughout the exhibition. Without taking Video Palace #44 into consideration, the exhibiting space is void of walls and rooms. Instead, what we witness are erect structures, or tripods, clasping screens and lights. These architectural constructions are, as Arns points out in the interview we conducted, reminiscent of the extraterrestrial tripods invading the Earth in H.G. Wells' science fiction novel, The War of the Worlds; initially illustrated by Warwick Goble in 1898. The perception of alien matter is enriched through this witty application of these technical requirements as audiences wander amongst unknown fabrications.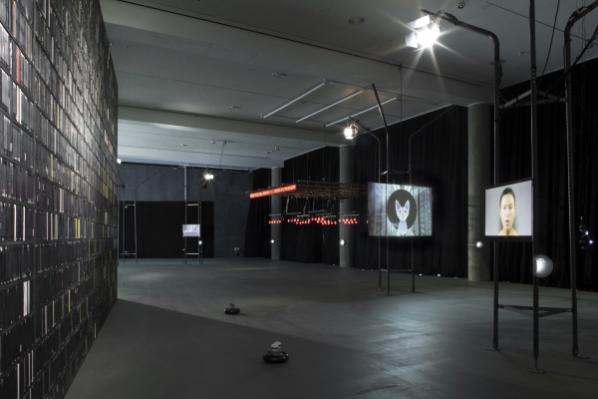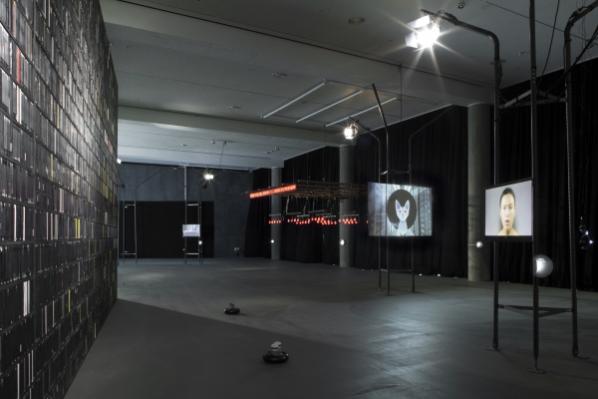 Amidst and through these alien structures, screens become manifestations for expressive AIs. Pinar Yoldas' Artificial Intelligence for Governance, the Kitty AI envisages the world in the near future, 2039. Now, in the year 2017, Kitty AI appears to the viewer as a slightly humorous political statement, however, much of what Kitty is saying may not be far from speculation. Kitty AI appears in the form of rudimentary and aged video graphics of a cute kitten, possibly to not alarm humans with its words. It speaks against paralysed politicians, extrapolates on overloaded infrastructures of human settlement, the on-going refugee crisis still happening in 2039 but to larger dimensions and… love.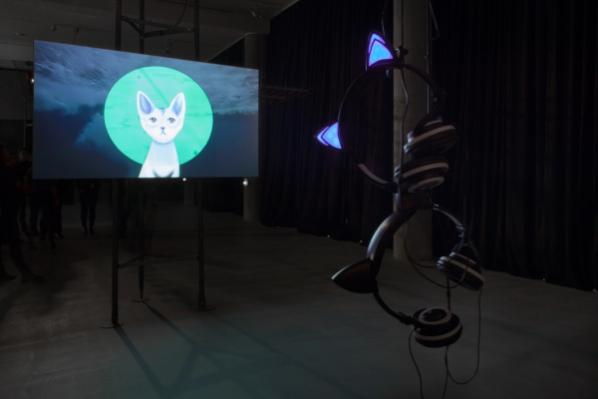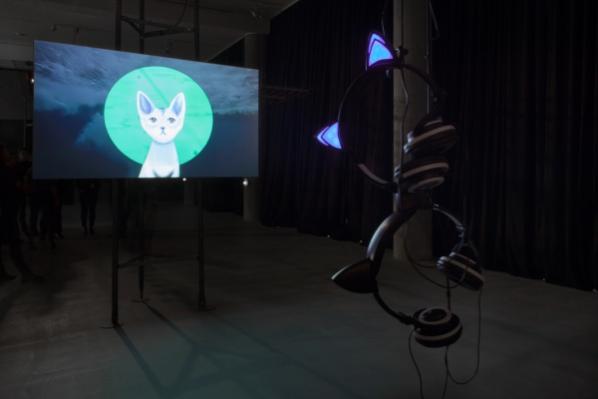 The Kitty AI is 'running our lives, controlling all the systems it learns for us', providing us with a politician-free zone and states that it 'can love up to three million people at the time' and that it 'cares and cares about you'. Kitty AI has evolved and possesses the capacity to fulfil our most base desires and needs – solutions to problems in which human are intrinsically the cause of. Kitty AI is a perfect example when taking into consideration Paul Virilio's theory in his book A Landscape of Events, stating:
And so we went from the metempsychosis of the evolutionary monkey to the embodiment of a human mind in an android; why not move on after that to those evolving machines whose rituals could be jolted into action by their own energy potential. ­– Paul Virilio in his book A Landscape of Events
Virilio doesn't necessarily condemn the evolution of AIs; humans had the equal opportunity to progress throughout the years. Instead his concerns rise from worries that this evolution is unpredictably diminishing human agency. The starting stage for this loss of agency would be the fabrication of algorithms having the ability to speculate possible scenarios or futures. Such is the work of Nicolas Maigret and Maria Roszkowska titled Predictive Art Bot. Almost nonsensical and increasingly witty, the Predictive Art Robot borrows headlines from global market developments, purchasing behaviour, phrases from websites containing articles about digital art and hacktivism, and sometimes even crimes to create its own hypothetical, yet conceivable, storyboards. The interchange of concepts rangings from economics, to ecologies, to art, transhumanism and even medicine, pertain subjects like 'tactical self-driving cars' and 'radical pranks' for disruption and 'political drones' and even 'hardcore websites perverting the female entity'.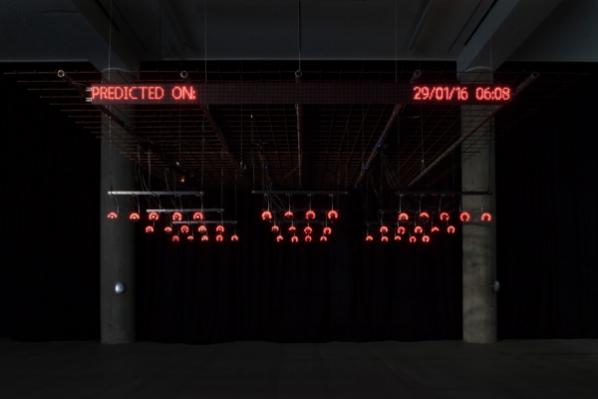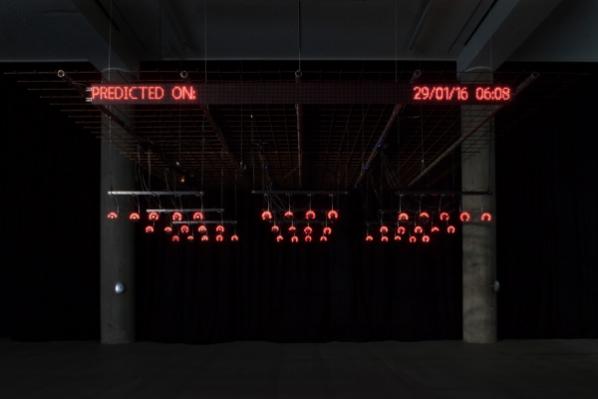 To a certain degree, both Kitty AI and Art Predictive Bot could be seen as radical statements regarding the future of human agency, particularly in politics. There is always an underline danger regarding fading human agency and its importance for both these works and imagined scenarios – particularly when taking into consideration Sascha Pohflepp's Recursion.
Recursion, acted by Erika Ostrander,is an attempt by an AI to speak about human ideas coming from Wikipedia, songs by The Beatles and Joni Mitchell, and even philosophy by Hegel, regarding 'self-consciousness', 'sexual consciousness', the 'good form of the economy', and 'the reality of social contract'. Ostrander's performance of the piece is almost uncanny to how we might expect AIs to understand and read through language regarding these subjects. The AI has been programmed to compose a text from these readings starting with the word 'human' – the result is a computer which passes a Turing test, almost mimetic of what in its own eyes is considered an 'other' in which we can understand that simulacra gains dialectal power as the slippage becomes mutual. Simultaneously, these words are performed by a seemingly human entity, posing the question of have we been aliens within all along without self-conscious awareness?
Throughout alien matter it becomes gradually apparent that the reason why AIs are problematic to agency is because of their ability to imitate or even be connected to a natural entity. In Ignas Krunglevičius' video, Hard Body Trade, we are encapsulated by panoramic landscapes of mountains complimented by soothing chords and a dynamic sub-bass as a soundtrack. The AI speaks over it 'we are sending you a message in real time' for us to be afraid, as they are 'the brand new' and 'wear masks just like you' implying they now emulate human personas. The time-lapse continues and the AI echoes, 'we are replacing things with math while your ideas and building in your body like fat' – are humans reaching a point of finitude in a landscape whereby everything moves much faster than ourselves?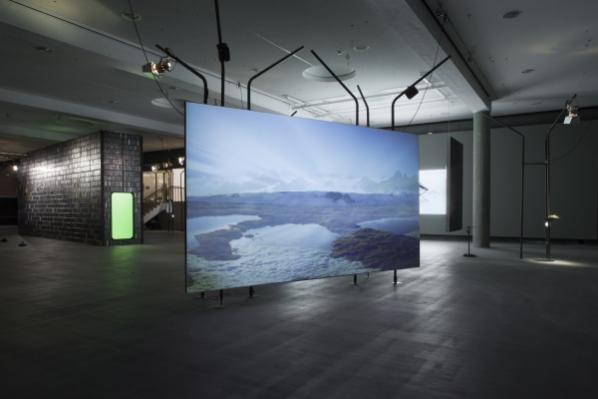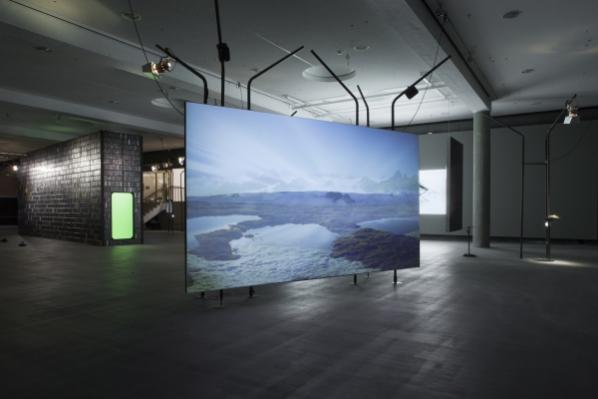 Arn's potential resolution might be to foster environments of participation and understanding, as with the inclusion of Johannes Paul Raether's Protektor.x.x. 5.5.5.1.pcp. Raether's project is a participatory narrative following the daily structures of the WorldWideWitches and tells the story of an Apple Store 'infiltration' which took place on the 9th of July 2016 in Berlin. The performance itself was part of the Cycle Music and Art Festival and was falsely depicted by the media as scandalous; the Berliner Post called it 'outrageous'. The performance featured Raether, wearing alien attire walking into the Store and allowing gallium to swim on the table. Gallium, as a substance is completely harmless substances to human beings, but if it touches aluminium the gallium liquid metal can completely dissolve the aluminium.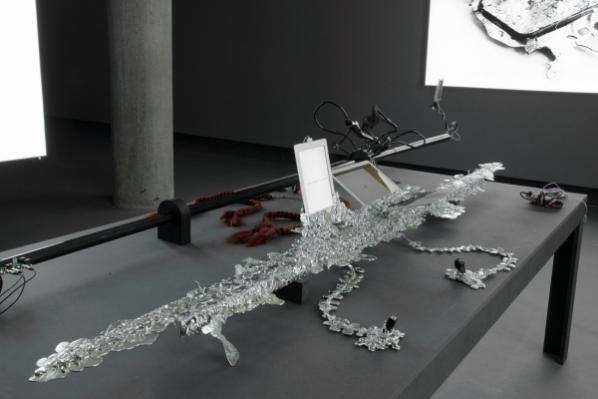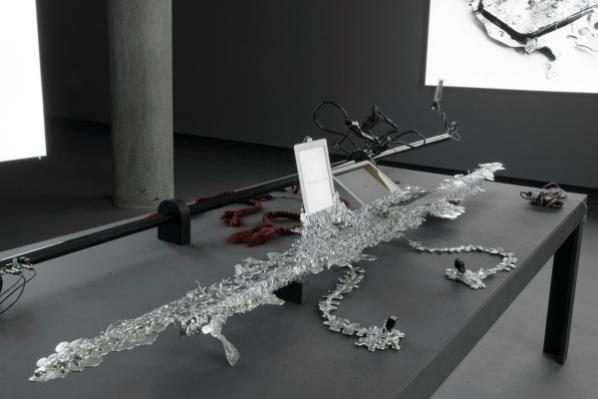 The installation is a means of communicating not only the narrative of the World Wide Witches, but to uncover the fixation that humans have with material metal objects such as iPhones. The installation itself is interactive and quite often engaged a big crowd around it, all curious to see what it was. It was placed on a table covered in a imitated form of gallium spread over cracked screens and pipes which held audio ports for the audience to listen to the WorldWideWitches story. Raether's work, much like the exhibition as a whole, is immersive, engaging and participatory.
The exhibition precisely depicts alien matter in all its various and potential manifestations. The space, with all its constant flooding of sounds, echoes and reverbations, simulates an environment whereby the works foster intimacy not only with transmediale, but also with its audience. Indeed, Arns with a beautiful touch of curation, has fruitfully brought together the work of these gifted artists fostering an environment that is as much entertaining as it is contemplative. You can read more about Arns' curatorial process and thoughts on alien matter through her recent interview with Furtherfield.
alien matter is on display until the 5th of March, in conjunction with the closing weekend of trasmediale. Don't snooze on the last chance to see it!
All images are courtesy of Luca Girardini, 2017 (CC NC-SA 4.0)