Park visitors of all ages… Free your office scanner and get your creative juices flowing in Finsbury Park this Summer!

Join us to build a collective portrait of Finsbury Park to be shown at Furtherfield Gallery and in an online exhibition.
With Furtherfield's artist in residence, Carlos Armendariz, you will create intriguing images of the park with hacked scanners inspired by the Rippling Images of commissioned US artist Nathaniel Stern.
All are welcome, including children with their guardians. The workshops are free but BOOKING IS ESSENTIAL. Click here to book any of these dates:

tweet your images using #wescanfinsburypark
Nathaniel Stern has been using hacked desktop scanners to create beautiful images for over a decade. As part of the exhibition Beyond the Interface – London, he hung 21 large scale prints outside of the Furtherfield Gallery and produced a complete new series of images available online: Rippling Images of Finsbury Park.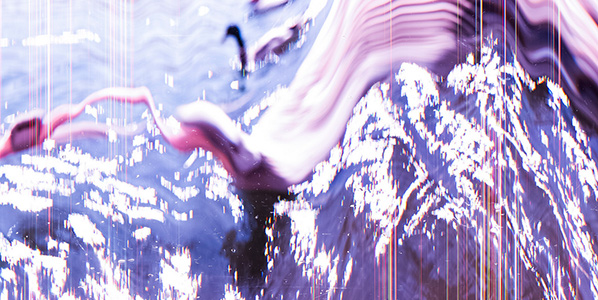 Stern hacks desktops scanners to transform them in portable image capturing devices, and uses them to "perform images into existence". This process create interesting connections between his body, the scanned environment, and their movement at the time of capturing. Stern himself explained his process in detail in his TEDx talk: Ecological Aesthetics.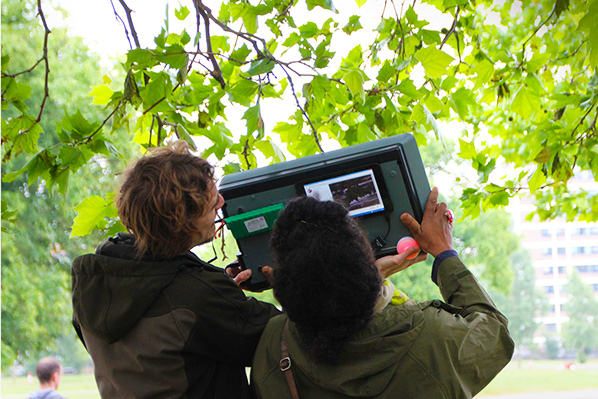 Now Furtherfield Gallery is offering a series of workshops for all ages which will allow the participants to experience Stern's artistic process. You will learn how to hack a scanner and use one of the artist's scanners to create your own images. The goal is to create a collective portrait of Finsbury Park and there is a chance to show your work in Furtherfield Gallery.
Furtherfield in partnership with MAT PhD programme, Queen Mary University. Pictures of the workshops by Alison Ballard.