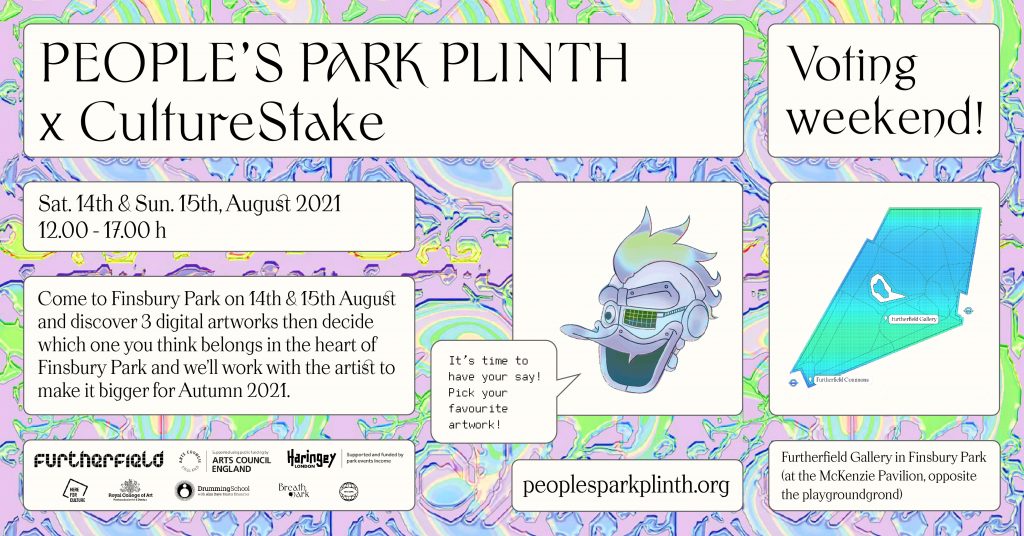 The voting period ends on August 31st, 2021 at midnight (BST). Register to vote here.
Join us for a weekend of collective decision making! & Pick the artwork you want to be made at scale for Finsbury Park!
Come to Finsbury Park on 14th & 15th August and discover 3 digital artworks then decide which one you think belongs in the heart of Finsbury Park and we'll work with the artist to make it bigger for Autumn 2021.
In 2019, we celebrated 150 years of Finsbury Park being the 'People's Park' – a place where we can all do things together. In 2020, protests across the UK saw public artworks toppled from plinths, while the pandemic left us separated and isolated. Now we believe it's time to re-explore our public spaces as vast platforms not just for shared experiences but shared choices we make together. That's why we created the People's Park Plinth, a project turning the whole of Finsbury Park into a platform for public digital artworks and asks you to decide which one you want to experience more of!
The People's Park Plinth features 3 artworks:
We are just animals, humans and machines getting on together in specific lifeworlds
Breath Mark x Lisa Hall & Hannah Kemp-Welch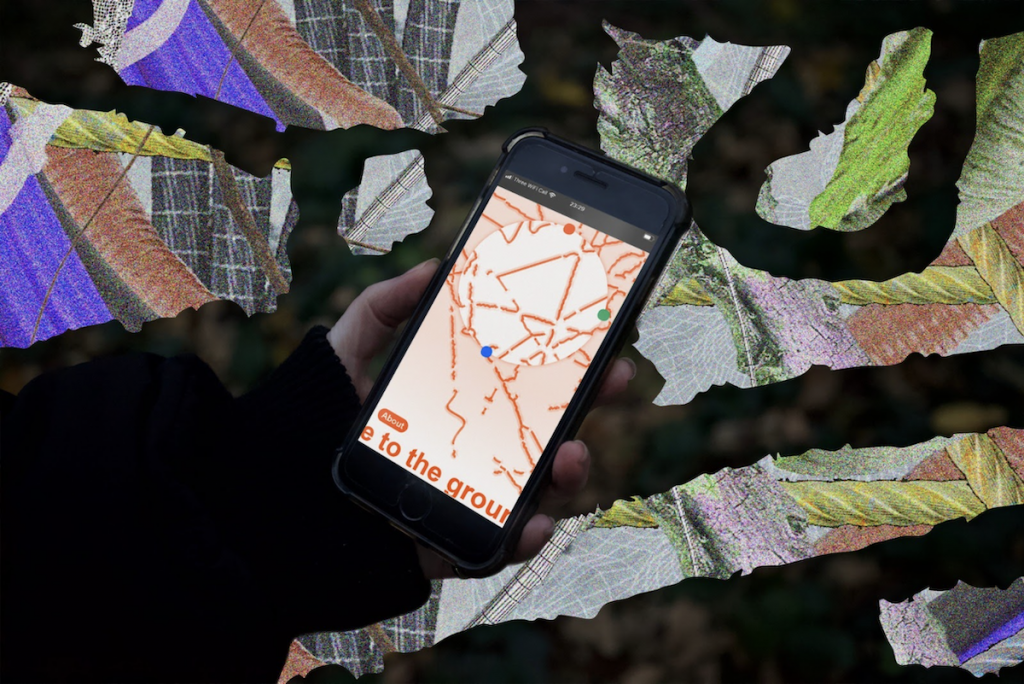 Based on a Tree Story
HERVISIONS x Ayesha Tan Jones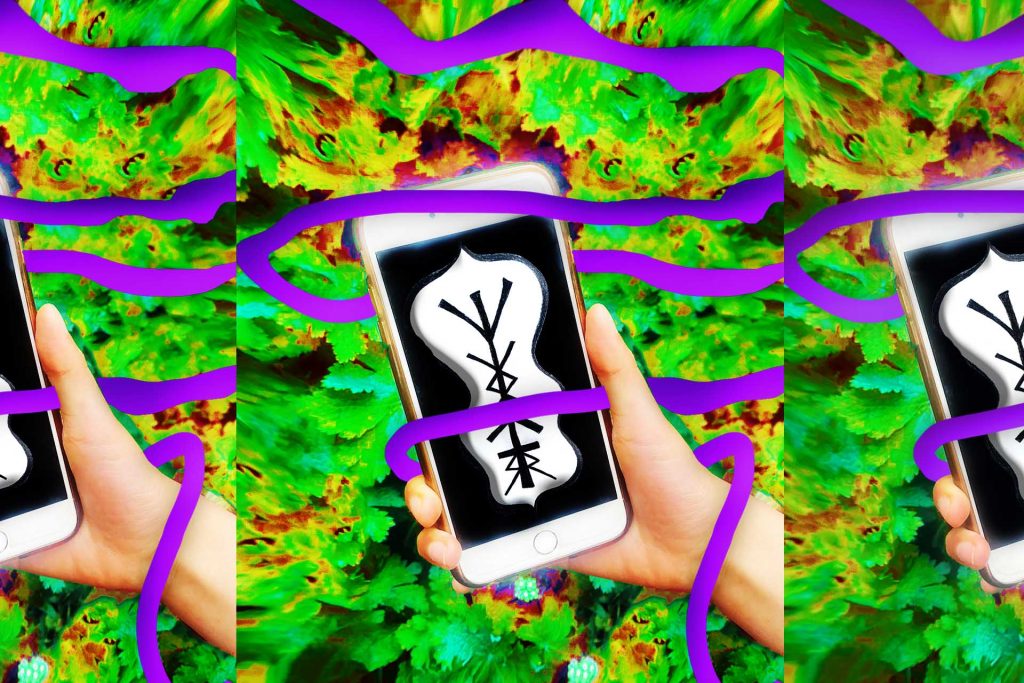 Future Fictions of Finsbury Park
Desree x Drumming School with Alex Dayo x Studio Hyte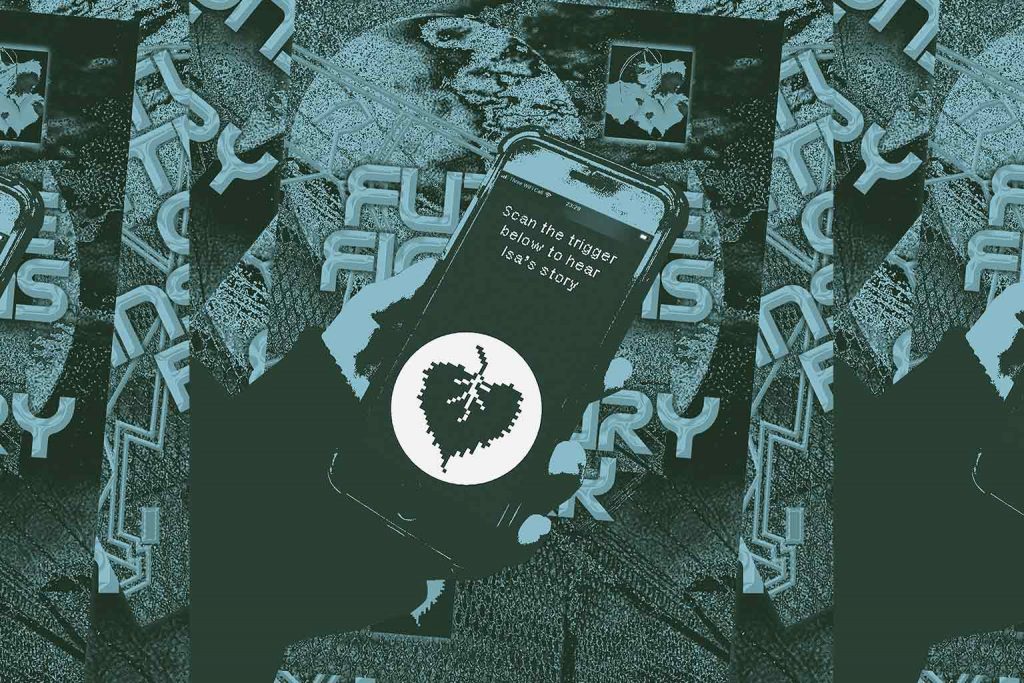 All artworks are free to access and each will take you on an imaginative journey through different aspects of Finsbury Park's life and history. On the 14th and 15th, you can meet with other community members, as well as the artists and curators, and talk together about the works and the ideas behind them. Tell us what you like and don't like, tell us why having a say in the local culture is important to you.
Public art is often chosen by faceless committees behind closed doors. The People's Park Plinth is about changing all that and giving everyone a say in what cultural experiences we want to have together. It's part of Furtherfield's commitment to ensuring art in the park is for the people. It's your park, so it's your pick!
Voting: CultureStake App
We created an app called CultureStake which allows communities to make decisions together – while learning more about what is most important to us all in the places we care about. The app uses a special way of voting that asks you to express not just your opinion but how strongly you feel. Click here for more about CultureStake.
Enjoy exploring the artworks in your own time or if you'd like more help accessing them just ask us. When you are ready to vote, you can go ahead using your smartphone or our team will help you vote on one of our laptops. Voting is quick and easy – takes less than 5 minutes – and will allow us all to learn more about the types of experiences we want to have together in the park.
How to join in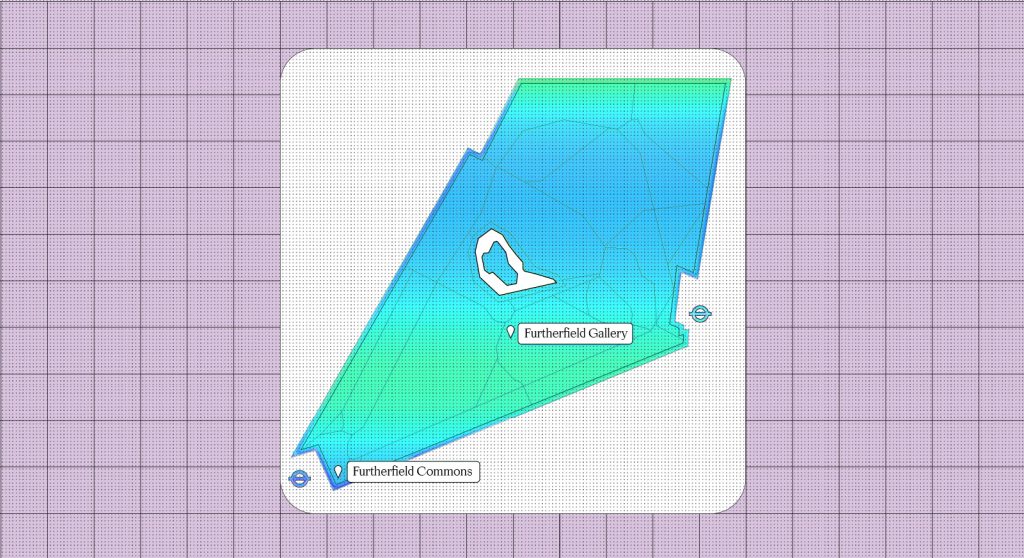 Come to the McKenzie Pavillion in the centre of Finsbury Park between 12.00 -17.00 h on Sat. 14th or Sun. 15th of August. Our team will be on hand to meet you and help you access both the artworks and the voting process.
These in-person and social-distanced events will take place outdoors, outside of Furtherfield Gallery, and under the current Covid-19 UK government advice.
Light snacks and refreshments will be provided. If you have any accessibility needs you'd like to discuss, please email: pita@furtherfield.org
For more details on the project, visit: peoplesparkplinth.org
Follow all the updates via @peoplesparkplinth