A collaborative review by Marcello Lussana and Gaia Novati
The article features artwork, projects and conference highlights from individuals and groups/organisations such as Honor Harger, Gebhard Sengmuller, Franz Buchinger, Ryoji Ikeda, Julian Oliver, Damian Stewart, Clara Boj, Diego Diaz, Ken Rinaldo, Michell Teran, Aaron Koblin, Daniel Massey, F.A.T, Warren Neidich, Kahaimzon Michel, Bruce Sterling, I-Wei Li, Steve Lambert Matteo Pasquinelli and more…
This year's Transmediale.10 Festival explores the theme 'future' through connections between arts and technology. A part of the introduction read "Futurity is a concept that examines what the 'future' as a conditional and creative enterprise can be. At its heart lays the intricate need to counter political and economic turmoil with visionary futures. […] what roles internet evolution, global network practice, open source methodologies, sustainable design and mobile technology play in forming new cultural, ideological and political templates."
2010 is a year that has often represented the future in Science Fiction literature, such as Arthur C. Clarke's 2010: Odyssey Two, and now here we are. A good time to compare how we percieved the future, the past, and assess what is really happening, what we lost and what we have gained, and 'perhaps' find better ways to proceed. Art can offer different perspectives, ways of seeing and understanding, revealing our present states of being, sharing alternatives or even new meanings for our futures. This festival allows those visiting and taking part, an opportunity to explore, negotiate possible avenues in understanding together, what all this means.
Most of the Transmediale.10 events and art presentations were hosted at Haus der Kulturen der Welt, the same venue for past editions. The main exhibition Future Obscura, was curated by Honor Harger. A big dark room, a labrynth of exhibits divided up with high black curtains. Presenting different artworks enhanced by their own resonances of light. The concept was to use the actual light-sources from each of the artworks, as a kind of curatorial, installation metaphor. Immediately effecting the visitor's experience through its overall ambiance, built around the theme or vision of future.
We make our journeys out there in the low light of the future, and return to the bourgeois day and its mass delusion of safety, to report on what we've seen. What are any of these 'utopian dreams' of ours but defective forms of time-travel? Thomas Pynchon, Against the Day (2006).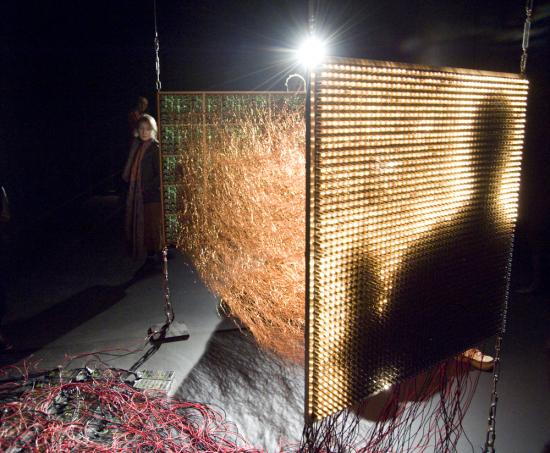 The work Parallel Image by Gebhard Sengmuller, in collaboration with Franz Buchinger, supported by Fels-Multiprint may of inspired the whole concept. An electronic camera obscura and media-archaeological, interactive sculpture. An apparatus for presenting different possible fictions, futures. "Unlike conventional electronic image transmission procedures, "A Parallel Image" is technologically completely transparent, conveying to the viewer a correspondence between real world and transmission that can be sensually experienced." It presents the fiction that the technology of transmitting moving images was not discovered or invented at all – so no electronic pixels, just a camera and a monitor connected by 2,500 cables in order to track the movement of a body or an object.
Whilst weaving through the dark, curtain bound maze, discovering the separated presentations of Future Obscura, or what we can consider playfully here, as the 'futurity tunnel'. We come across the video-audio installation data.tron, part of the datamatics project by Ryoji Ikeda. A huge screen (about 15 ft high & 40 foot wide) stands in front of visitors on a flat wall-surface. Various projected sets of data – consisiting of databases, computer consoles and white noise move and unfold before your very eyes. Music plays along with the images issuing forth deep hypnotic sensations. Each single pixel is strictly calculated by a mathematical principle and composed from a combination of pure mathematics. Ikeda reuses and deconstructs the data, building it up into a massive art-work, which also becomes an immersive experience. The same concept was used in his live performance at Transmediale.10 'Test Pattern'.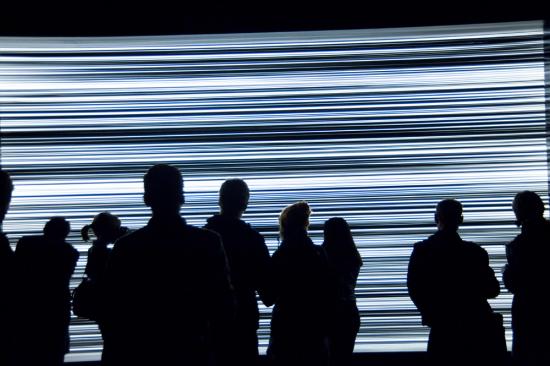 The Artvertiser, a work by Julian Oliver, Damian Stewart, Clara Boj and Diego Diaz, is a tool to swap advertisement with art in public spaces. With a self-made binocular device and dedicated software, you can experience a new metropolitan landscape, replacing the omnipresent adverts which plague our urban environments with art or images of your choice. The swapped, proposed images are often a play on the words of the original advertisement. Whichever image one substituted, the central message of the Artvertiser remains the same; our public city landscapes are bulging with publicity, we want to take that space back and personalize it – quite the same concept of graffiti, but dealing with the reproduction and re-representation of our public spaces. The software running on the device is an open source project and it will soon be available for all to download and use with Smartphones and Standard Camera phones. The Artvertiser points out a thoughtful and critical view point of our present, proposing an alternative future directly linked to our everyday lives. Ironically, this is a theme that is unfortunately scarce or missing in most of the selected Transmediale.10 works.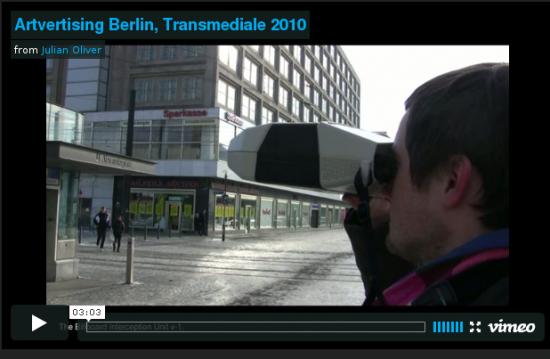 The work Paparazzi Botsby Ken Rinaldo, consisting of a series of autonomous robots. Each of them upright, the height of the average human. Packed with lens-based hardware, such as "cameras, sensors and robotic actuators on a custom-built rolling platform, they move at the speed of a walking human, avoiding walls and obstacles while using infrared sensors to move toward humans." Capturing images of the visitors as though they were celebrities, flashes go off, then the images are projected up onto the surrounding walls. A popular installation reflecting on the abuse of reproduction and exhibition: some of the images were also uploaded and then distributed through social networking sites – a mass mediatic celebration of the visitors as well as the celebration of the bots.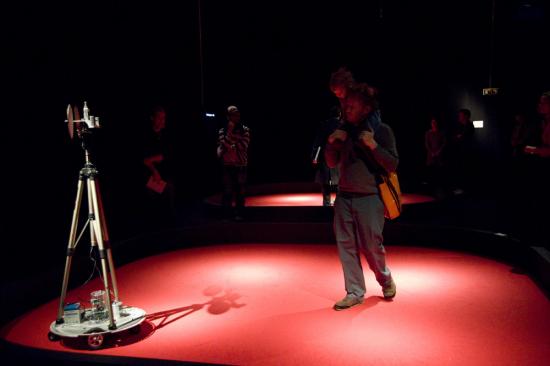 The selection of Transmediale.10 seems to award reproduction of content rather than consciousness of a different form of creativity. Also, the main prize is unexpectedly given to a woman, Michell Teran, with the project Buscando al Sr. Goodbar: a real tour through Murcia, a Spanish town, taking place at the same time on Google Earth and YouTube, an interaction between reality and social media. The work was presented at Transmediale.10 as a video remix of the original work. "The tour audience was introduced to everyday performances and actions happening in the city that often go unnoticed. Somebody solves a Rubik's Cube in under 2 minutes, a young man plays a piano, a group of friends drunkenly sing together, a 14 year old boy headbangs in his bedroom, somebody is choked, a man teaches himself Arabic and two people fall in love. At certain points the audience left the bus and met some of the video authors who presented them with re-enactments of their performances."
In the same way the second prize was awarded to the project Bicycle Built For Two Thousand by Aaron Koblin and Daniel Massey. A web-based, software able to record people repeating what they heard, then they used these voices to make a reconstructed version of the song Daisy Bell – the first song that implemented musical speech synthesis in the 1962.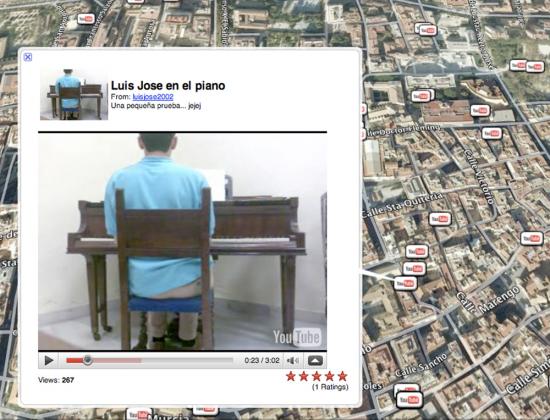 Speaking about the difference between re-production and creation, it is interesting to notice that the group F.A.T were present at the awards. Using intentionally, and excessively open source and pop culture as way of expressing their creative actvities, claiming and distributing activist propoganda-like projects, on networked territories and facilities (facebook/google ndr.) in order to stress out the holes of content present in the Web2.0 culture. For Transmediale.10, they presented a series of projects dedicated to the topic of the week: FUCK GOOGLE. In addition to free software, browser addons, live streams, communiques and on-site workshops, they also built a fake Google Street View car and toured it in the city of Berlin.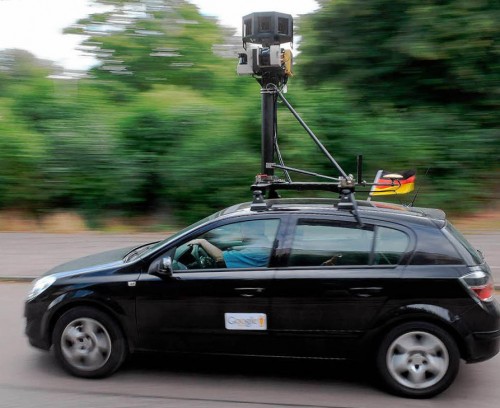 A more singular approach, which revealed different or other connections of a network is shown in Neuropower, by the biologist and artist Warren Neidich who won The Vilem Flusser Theory Award 2010: he researched new ways to manipulate the process of ongoing cerebral reconstruction. Exploring the potential of Neuroaesthetics, formulated in the mid-1990s "as a paradigm capable of describing the complex conditions of the 'now'-a moment in which global technological networks and novel potentialities for subjectivity are coming into greater focus and correlation to each other. As knowledge becomes ever more commodified, and labor increasingly immaterial, our notions of art, work, and politics…"
The gap between what could be the future or what we are imagining through the mass-media industry and the challenge that artists and creative thinkers are asked to face, is not really elaborated. A good example is the conference Phuturama: a space dedicated to the possible alternatives of an 'imaginary' for the future. One of the guests was Kahaimzon Michel: his description of the new version of Far Cray was mostly focused on the technical improvement of the game and no word at all was spent on the idea, the concept itself: the umpteenth war-games, colonialist and male-centered. The celebration of technology itself was the splitting point of this Festival, as it was somehow already announced at the opening day by Dr. Franke. His main contribution seemded to be about the importance of 'Avatar' the movie, for its big technological improvements.
Going back to the events, one of the most awaited speeches was Bruce Sterling's keynote speech "Atemporality – A cultural speed control" about time and its relation to 'future'. The main introduction text for Atemporality – A cultural speed control read "The speed of our society is constantly increasing in terms of processes, logistics and media, causing the present to 'shrink'. We are experiencing the dissolution of meaningful frameworks in a similar way as Henry DeTamble: in politics, the intervals of planning and acting are reduced to the duration of a legislative period and in post-industrial economics volatile unpredictability has come to replace regular traits of growth and stability. Progress as the paradigm of modernity has been replaced by the continuous modulation of events. If progress is to go beyond the banal indulgences that give rise to a never-ending array of car shell designs then we need to analyse our present time with regard to its aesthetics and its media. The structure of the future has changed, and with it our sense of time. Are we running out of a future as a resource for growth, progress and stability? Has our cultural cruise control become defective?"
Reflecting on the proposed theme, Sterling presented Atemporality as he viewed it, an approach in understanding and recontextualizing history, "an effort in humanities" to embrace reality, the now.
"Step one – write problem in a search engine, see if somebody else has solved it already.
Step two – write problem in my blog; study the commentory cross-linked to other guys.
Step three – write my problem in Twitter in a hundred and forty characters. See if I can get it that small. See if it gets retweeted.
Step four – open source the problem; supply some instructables to get me as far as I've been able to get, see if the community takes it any further.
Step five – start a Ning social network about my problem, name the network after my problem, see if anybody accumulates around my problem.
Step six – make a video of my problem. Youtube my video, see if it spreads virally, see if any media convergence accumulates around my problem.
Step seven – create a design fiction that pretends that my problem has already been solved. Create some gadget or application or product that has some relevance to my problem and see if anybody builds it.
Step eight – exacerbate or intensify my problem with a work of interventionist tactical media. And step nine – find some kind of pretty illustrations from the Flickr 'Looking into the Past' photo pool." Sterling.
The philosophy of history studies, an objective point of view, a map that does not always reflect the real. Atemporality instead, has to be a "calm pragmatic skepticism about the historical narrative" like telling stories of people who were not the winners, report history that has no literacy or playing fiction into reality, being a "personal public testimony of a future that doesn't exist".
"Atemporality is a philosophy of history with a built-in expiration date. It has a built in expiration date. It's not going to last forever. It's not a perfect explanation, it's a contingent explanation for contingent times.
Futurity was expected, futurity is here now, there goes futurity into the past, so long futurity, thank you for an exciting, fulfilling and worthwhile time." Sterling.
The Atemporal approach asks us to cool things down, challenge the need and desire for a constant, linear future. Proposing not to rush ever onwards, remembering what we have now, reclaiming and rediscovering the qualities we possess rather than feverishly running forward all of the time. You can read Bruce Sterling's whole speech here – Atemporality for the Creative Artist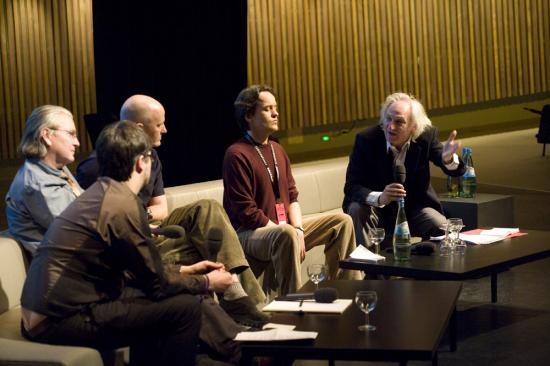 A subject which played a central role for much of the discussions held, was related to the economy and how it addresses the creative work (a third of the speeches were about this topic). The financial crisis had also influenced much of the artistic agenda. Unfortunately all this talking about commerce was often presented without critical reasoning, and so we had a lot of showing off and gesturing about how amazing certain new technologies were. Which gave off a more bland sense of enthusiastism, a technologically determined, already accepted future, without the necessary awareness of the overall social contexts of what it all really means. Yet there were some projects that tried to propose a different view on this theme. The performance Values, by I-Wei Li, pretended to calculate, with the help of a computer, the value (artistic-value) of the participant, based around questions on art and art practice. The Laboratoire Deberlinisation uses an uncommon way to discuss about immigration and value in our globalized world, with the provocative use of an African value, the Afro, an international insurance card and passport.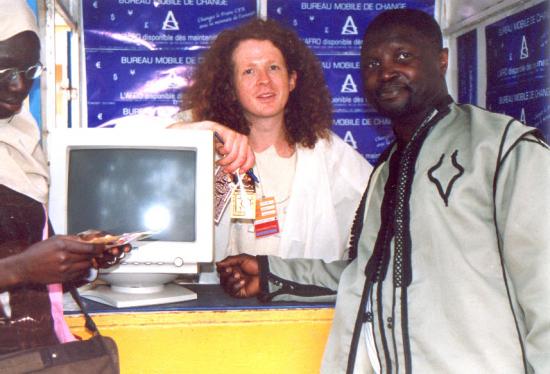 A deep critical, discussion of the current socio-economical situation produced by the international financial crisis, was held in the main auditorium, Liquid democracies. Steve Lambert presented his works and talked about direct politics, re-using our culture and how to subvert it. In his opinion, utopia has to be used as a direction and not as a destination, living moments of freedom: an alternative approach for direct, political change, using small actions and persistence, participating tactically through our cultures. Matteo Pasquinelli later focuses attention on the whole of net society and the digital matrix. He wondered who has the strongest power, who detains the monopolies and which place is dedicated to the workers and specifically to the cognitive (creative) workers? Pasquinelli used the concept of a "new feudalism" to define contemporary societies. The multitude is not fluid but embroils in a participatory process that traps it in-between the oligarchy of the big companies. Democracy in this sense has ended and gives the go-ahead to a post feudalistic society. The end of this construction is an open question: is there any subject able to break the power of these big monopolies?
Parallel to Transmediale festival is Club Transmediale Festival CTM a music and visual arts event held every year in Berlin. The festival started as the musical side of Transmediale and then added more and more interests involving the arts. Through the years it has become more popular and expanded, not just with music during the night, but also with their own exhibitions, talks and lectures during the day. This year the event was even longer than Transmediale itself, starting from January 28th and ending February 7th 2010, with the subject "OVERLAP – Sound & Other Media" giving a lot of attention to the relationship between music and videogames.
A missing element worthy of attention at Transmediale.10 this year, was its audience. Even though the amount of visitors were three times more than last year. The time for questions and discussion with the public was often too short, or ineffective. A contemporary approach in acknowledging the audience would be to understand there is not a clean divide anymore. And even though the old protocols still count in some cases, its representation at the festival was not necessarily a true reflection of the nature of networked, contemporary art and its culture. A hidden and dynamic audience which could have offered their own 'valid' interpretations around the subject was lost. Yet, on the whole the festival was extremely interesting in many ways, and had some excellent works and discussions well worth experiencing.