Eva Kekou met Tobias Rosenberger at the international e-MobiLArt workshop which took place in Athens, Vienna and Rovaniemi, in turn these led to a number of exhibitions and successful collaborations between artists and theorists. She now invites him to discuss his work, issues of surveillance and how a young European artist views the situation in China and what he expects from his interaction with the Chinese art scene.
Tobias Rosenberger (b. 1980) is a German media artist who works at the crossroads of media art, visual arts, and performance. He has produced art works in Yemen, Spain, Mexico, India, and Ukraine etc. Since 2011 he has been based in China, where he teaches at the College of New Media Art, Shanghai Institute of Visual Art.
"Nowadays, anyone who wants to combat lies and ignorance and to write the truth must overcome at least five difficulties. He must have the courage to write the truth when it is suppressed everywhere; the wisdom to recognize it, although it is concealed everywhere; the skill to use it as a weapon; the judgment to choose those in whose hands it will be effective; and the cunning to spread the truth among such people." (Bertolt Brecht)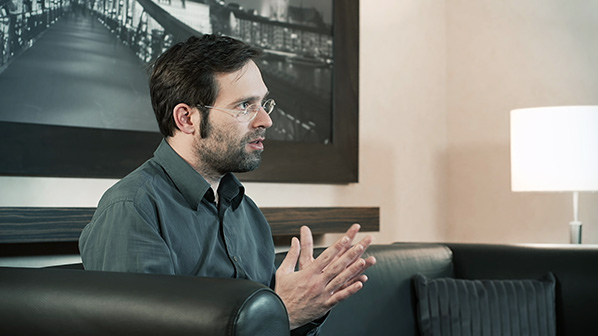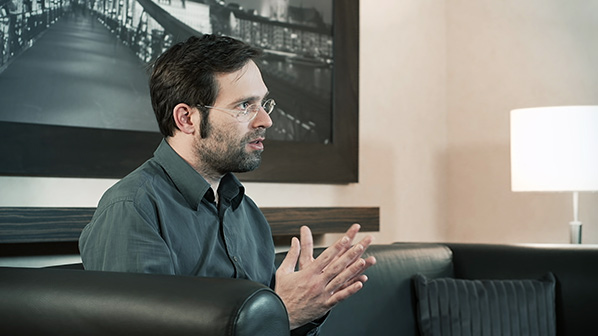 Eva Kekou: I would like to start this interview with this quote which seems to be significant for your work and in particular the recent one – the secret race film and discussion at Goethe Institut Washington. As you well state in your event invite: "It was pure coincidence that for a few days in the summer of 2013, two unrelated events simultaneously dominated the major headlines in the German press: the monitoring and spying scandal of 2013, triggered by Edward Snowden's leaks of National Security Agency top-secret classified documents, and the official acknowledgement of the prevalence of doping in competitive sports, best symbolized by Lance Armstrong's televised confession." What is the significance of surveillance in a globalized social and political context and where is the place of art within it? There are obvious reasons you decided to launch this in Washington through Goethe but I would like you to comment on this.
Tobias Rosenberger: Surveillance and espionage are as old as civilization. Power was always constructed, maintained, and expanded through monitoring, categorising, repressing, and excluding people. We all know that the digital apparatus opens a new world of possibilities to organize, quantify and control life and society in a before unknown scale, speed and efficiency. While I agree that we need early warning models to anticipate and fight cruelty and injustice whenever possible, I don't believe that we can draw a sharp border between an evil surveillance that fuels unfair and inhuman systems and a necessary one that pretends to save dignity and a lawful order. The challenges of our time can no longer be met by elitism and secretiveness, but require the joint efforts from the middle of society. An independent art that rejects the simple desire for (self-)confirmation does not only open a non-biased discursive space for critical reflection, but it also has the potential to demask and break the mechanisms of power, as long as it takes its audience seriously. But to be able to do so, art also has to find its audience.
EK: It occurs to me that place and space play a very important role in your work and inspiration. How do these relate with each other with pieces of your work in a globalized and mobile network underlined by politics?
TR: I have a very pragmatic approach to what I am trying to do: Not following a specific agenda and always staying as curious and open as possible. This requires both a certain naivety and an observing attitude. I never start an artistic process with a specific idea or question, but i get attracted by places and spaces that i try to discover without too much of my personal baggage. But since space and place are never abstract but segmented by politics both on macro and micro layers, the resulting works often deal with political questions.
EK: How did you become interested in China and what do you find fascinating or difficult working there? Is it interesting for you as a European?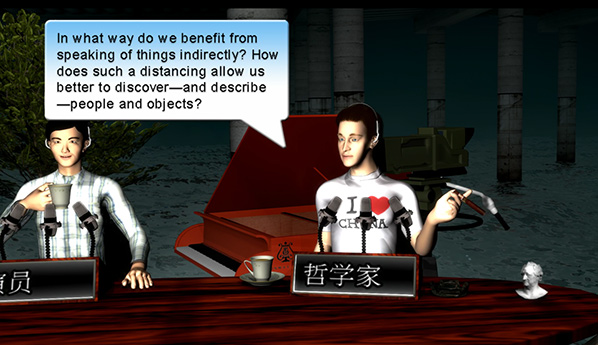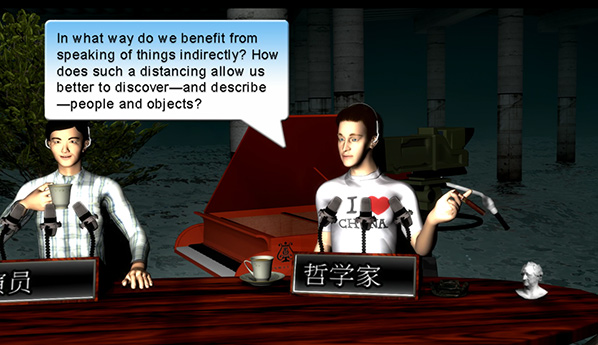 TR: I have a very special relationship to China. With my Chinese wife I decided three years ago to move there and to found a family. I was always fascinated by China as a cultural space, with a tradition of art and philosophy at least as long as in Europe. I also really like the food and the people there. As a foreigner I experience it as very fruitful to see things from a specific distance, both if I try to understand the culture, but also especially if I look back from there to where I come from. It is very interesting to observe the relation between art and politics, how the government here really appreciates art and how it is also afraid of it.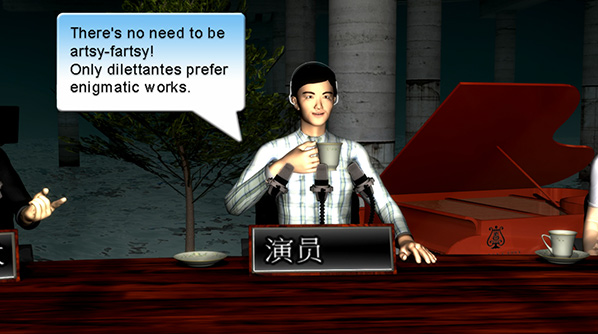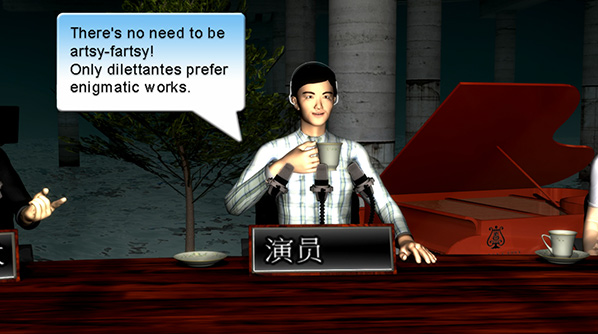 How artists, critics and curators fight for free space, a career, or both. In Shanghai you have both the global economy and the local life at your house-door. The country faces a lot of problems, and very often one can get the impression that things are not happening at all just because there is a small possibility that something unexpected could happen. So many people behave very pro-actively in a way that they won't run into any problems themselves. But this maxim "to have everything running smooth" you certainly don't only encounter in China.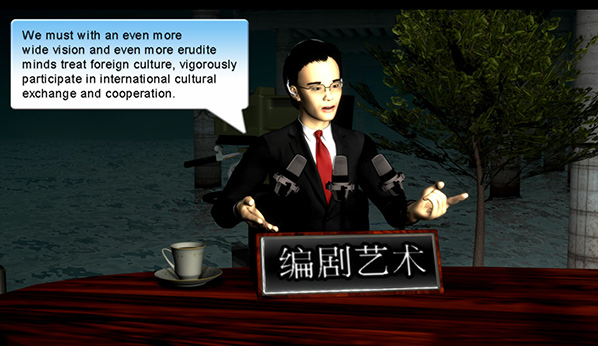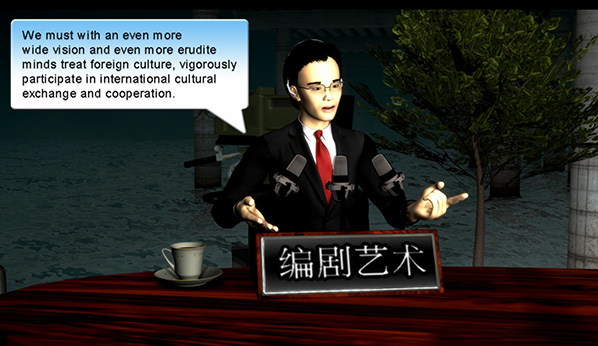 EK: Referring to some of your recent works (installation and performance): Choose any you like… How do you reach out to audiences and what is the main aim in your own work?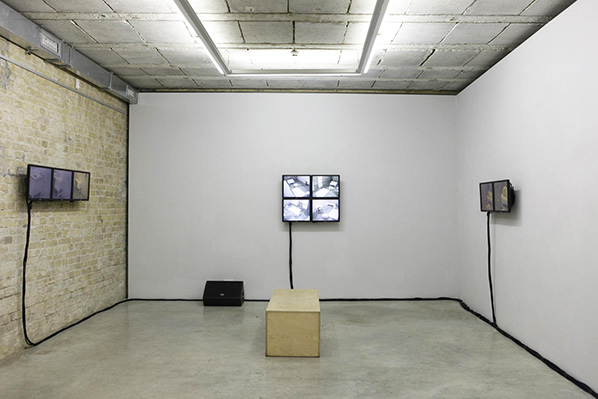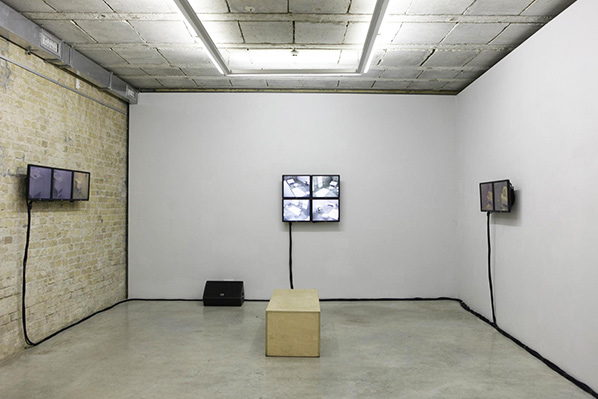 TR: "The First Twenty Years" is an installation that was shown in two different versions at the end of 2012 in Kiev and Dnipropetrovsk. I developed the basic idea for that work in 2011, when I was invited to spend some time in a small Ukrainian village near Kiev at a private artist residency programme. During that time the nation celebrated the 20th anniversary of its independence. There was a strange, partly paralyzed mood. But I also witnessed very controversial discussions with artists, curators and critics, and a new generation that seemed not anymore willing to accept living in a nation that was more and more perceived as a prison. So when I was approached during that time to do a work based on my experiences in the Ukraine, I decided to base it on Xavier de Maistres "Journey around my room" and Schuberts Music, which was inspired by a poem by Christian Friedrich Daniel Schubart.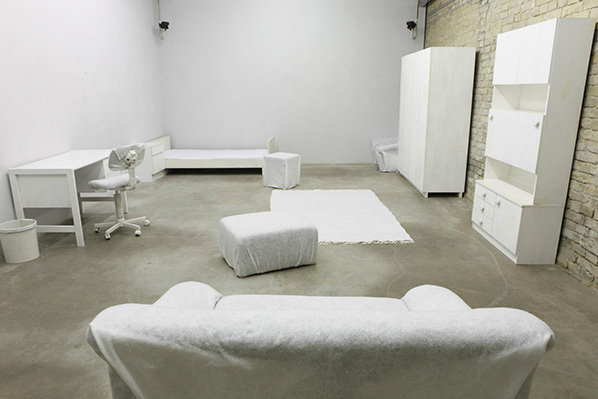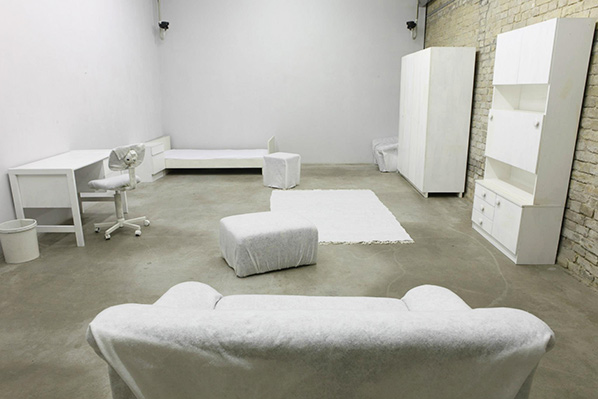 I didn't intent to comment directly on the situation there, but rather was trying to understand for myself what was happening. For me, art is not about expression but about the creation of a space where everybody is invited to take a bit of distance so to be able discover something from different perspectives and to think in his/her own way.
Surveillance Cameras dancing to Schubert, on Vimeo
EK: Can you give us a bit more information about a project that you have described alsewhere in the following way: "Right now working on a light sculpture for permanent setup in a former WWII Top secret military site, where some crazy NS-Germany scientist wanted to invent an x-ray wonder-weapon to shoot planes and soldiers, this involves an always transforming multichannel-sound installation, motorized miniatures (arduino-controlled), 2 projectors and led-objects. I will make an extra independent video of this work, filmed with multiple moving surveillance cams."?
TR: I was approached by a cultural initiative that runs today a small history museum in a former research bunker, which was secretly constructed in 1942 / 1943 underneath a camouflage building. I came across a letter in which a certain Professor, Dr. Ernst Schiebold, proposed "An additional weapon to fight and eliminate the crews of hostile airplanes and ground troops in the defensive via x-ray and electron radiation".
A weird ten pages male war fantasy about a new kind of tubular x-ray canon, written in a crude mixture of physical pseudo-science, soft patriotic enthusiasm and German pedantism. Schiebold really got his bunker built to start with his research. Everything was kept top secret, but stopped 18 months later without results. I decided to bring Schiebold's proposal back into the space which only existed because of it: As a pure proposal, enhanced and communicated with new media technology.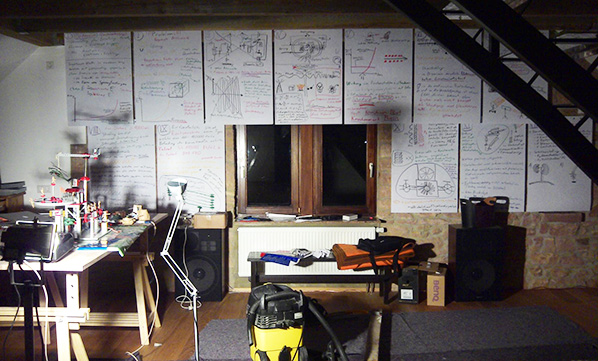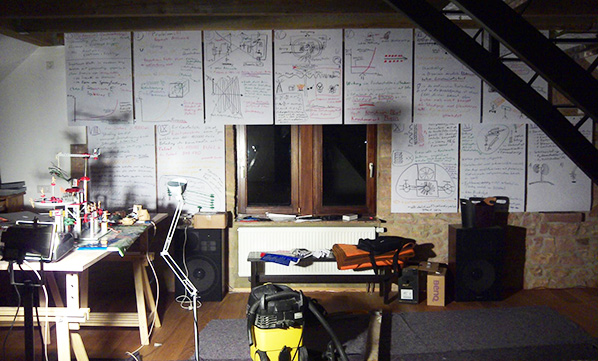 A lot of the tools that we are using as new media artists exist mainly through military development. So my intention was also to give something back. The audience will listen to single sentences that are randomly taken out of Schiebold's letter and re-arranged into a constantly transforming synthetic sound atmosphere, which is synchronized with light beams crossing a motorized miniature military model. The toy miniatures cast shadows of moving soldiers and airplanes onto the walls. LED lights are flashing out of a tubular manhole, which was originally constructed to be used with a Betatron. All the technology that I use is quite low-budget and geeky. Last week I started to install the parts on site, and I have to admit that it is also a very weird experience for me to spend nights working alone in a former military research bunker, climbing down in a manhole and setting up the mockup of a "super-weapon" people researched in the darkest years of German history. Sure I will also try to document it properly.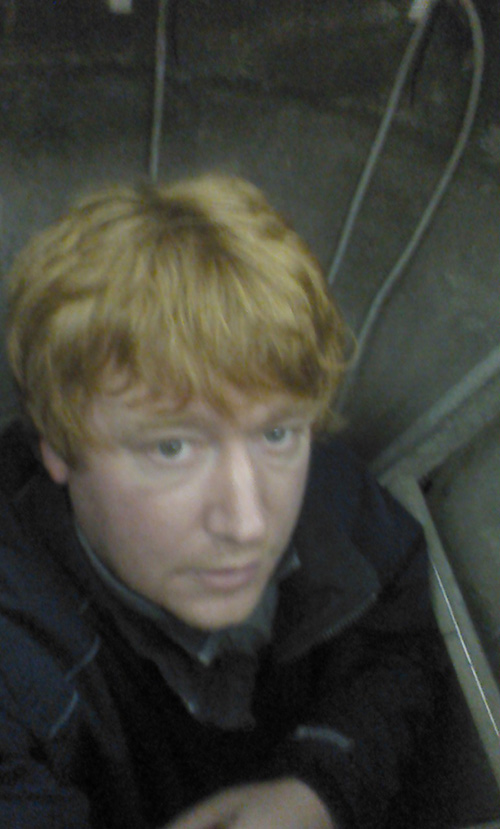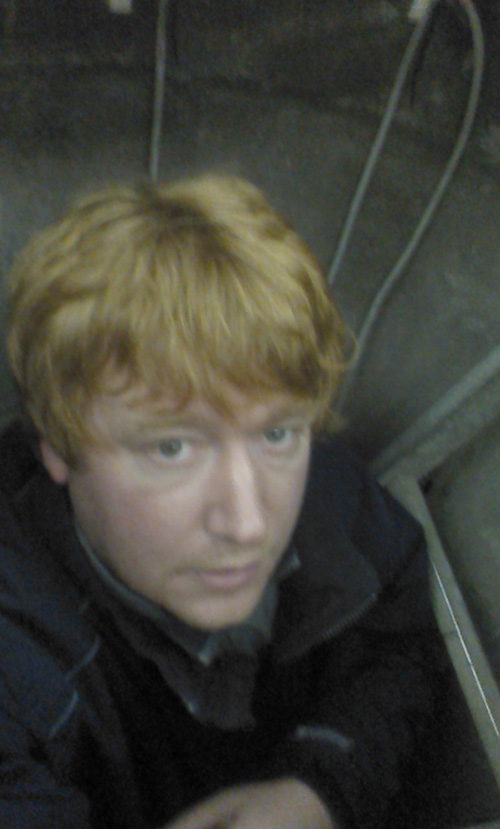 EK: Do you think art can be global and political, if not, what are the main restrictions we are all subjected to? How can art and artists make a difference in this respect?
TR: I think that art is per se political, since it deals with and also influences our perception of reality. And while all our lives are clearly connected in a global economy of good and information-exchange, art does also always operate on a global scale. As an artist I believe that it is worth to be curious and to investigate the (media) apparatuses and dispositifs that surround us, to take them apart and re-design them. What are they good for, what effects do they cause? While the world is getting closer, the world is never the same – people have different histories, problems, possibilities and hopes. As Europeans we take many things for granted, that other people see differently – or vice versa. I think artists can always make a difference, as long as they stay independent and continue to tackle serious questions, but don't take themselves too seriously while doing so. We should laugh more together.
EK: What are your future aims and plans?
TR: I am looking forward to the new semester in Shanghai, where I will mentor the graduate works of eight students. I will also collaborate with Chinese artist Mujin (Lixin Bao) – a fellow teacher at the Shanghai Institute of Visual Art – on a series of works exploring the notion of the "Chinese Dream" and its perception both nationally and globally. I guess this dialogue will become quite interesting.