The activist initiatives of this art group from Vienna seem fascinating due to its art-tech philosophy, and it puts a smile on my face due to its pop attitude. In May 2011, Günther Friesinger, one of the creators of monochrom, gave a lecture to Media Art Histories students of the Donau Universität, which inspired me to arrange an interview with him. The first question I asked was about establishing monochrom. Günther explained that "monochrom came into being in 1993 as a fanzine for cyberculture, science, theory, cultural studies and the archaeology of pop culture in everyday life. Its collage format is reminiscent of both the early DIY fanzines of the punk and new wave underground and the art books of figures such as Dieter Roth, Martin Kippenberger and others. For a while now, monochrom has been venturing further than publishing alone and has been responsibly influencing people's minds via film production, performances and festivals. If you are in Vienna in autumn by chance, look at the paraflows festival – one of the main projects run by monochrom.
Natascha Fuchs: How much has monochrom's aims changed since 1993?
Günther Friesinger: We didn't really develop a concept back then; monochrom has evolved. In the beginning, there was only the idea of publishing a fanzine – lots of other things resulted from that. At some point, we started doing performances. In the Internet's primordial age, we developed a robot that could be controlled via the web, and so we began entering the art scene. Our first exhibition was in 1998 in the Secession, Vienna. Unfortunately, they didn't have Internet access back then, so our little robot stood in a corner, immobile. The people visiting the exhibition back then still considered it interesting enough to some extent, but many things back then didn't work the way we'd have liked them to work.
NF: Art, technology and philosophy – are they equal for monochrom? What is the starting point for monochrom's particular initiatives?
GF: We are a political group that gives statements through different means, those of art in all its varieties. I think it is important for us to find a fitting medium for the right story. This is something that specifically characterises us as a group. There are many different actions implicated by that, such as writing plays, making a movie, producing a music CD or writing a book. Normally, people try to achieve excellence in one medium. With us, it's the other way round. That's why we're active in so many different areas.
NF: Which historical background concerning the relationship of philosophy, art and technology is especially meaningful for you?
GF: A difficult question. I think that Guy Debord and the Situationists are those one could consider most fitting. Certainly also some parts of Fluxus are of relevance.
NF: To which media theoreticians do you refer in your practice?
GF: I think that as a theorist, artist and curator in media art, net art, digital art and culture, it is important to confront oneself with theorists like Kittler, Luhmann, Flusser, McLuhan, Rheingold and many more. However, it is not the case that we refer to one theorist or another in all our works. I think that this system of self-affirmation through referral is quite interesting – but I think that for myself, monochrom and for our audience, there is a value added by self-generated theories for our projects and the discourses they cause.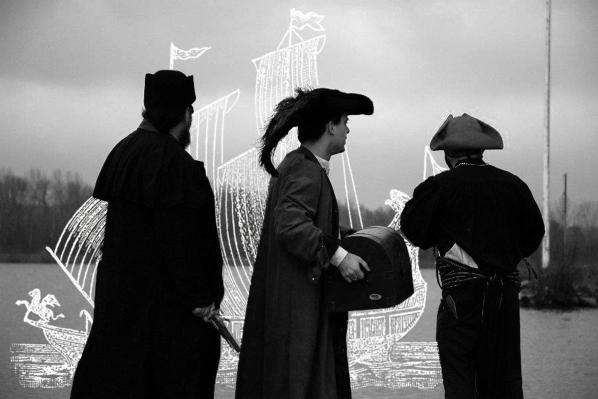 NF: What are international projects of monochrom? And what is the difference between monochrom audiences in Vienna and abroad?
GF: There are too many of those to be listed here. Since our big USA tour of 2005 we produce most of our projects bilingually in German and English, or only in English, in order to be able to have an international impact. Of course, many members of monchrom live and work in Vienna, and we also produce projects in Vienna, but our main focus is on our international presence. One of the big international projects, running since 2007 in San Francisco, is the Arse Elektronika: a conference on pornography, sci-fi, games and the development of technology. I would say that with the San Franciscans we've found the ideal community for such a conference.
NF: You call yourself "edu-hacker". Why that and how is it connected with your studying and teaching experience?
GF: I have always loved reading, learning and continuing to further myself intellectually. I really enjoyed my studies and I enjoy sharing my knowledge and skills with my students. Universities are, in my book, places where it is possible to acquire knowledge, to reflect upon it, places of discussion and freedom. Because of the process of universities becoming more like schools, among other things caused by the Bologna Accords, those in my opinion are important areas that enable students to become self-reliant, critical people are struck from the curriculum. I'm trying to counteract this in my classes, trying to cause rifts in the school-like system, by using other methods of transmitting knowledge, using a great deal of humorous elements, and by always meeting the students eye to eye as equals.
NF: What is philosophical society in contemporary Austria now?
GF: Alive and kicking as always, I'd say 😉 One of the exciting things is that exactly now there are a lot of young, fascinating philosophers out there. The topics that I mostly concern myself with are, however, copyright, intellectual property, culture, art, media and technology.
NF: Is paraflows one of your biggest current projects? What's the concept of this festival? Is it independent from monochrom activities?
GF: paraflows is surely one of the biggest projects that I am working on at the moment, apart from monochrom. monochrom helped to start and grow the festival in the first two years, as monochrom has done with many other projects worldwide. "paraflows – festival for digital art and culture" has been established in the last seven years as a new annual festival situated between the Ars Elektronika and the Steirischer Herbst. It serves as both a platform for the young, local scene of digital art and culture and as an interface to international and renowned media art.
NF: How is monochrom activity is financed?
GF: We do get occasional subsidies for some projects, we get money from performances, the sale of our publications and sometimes the sale of a work of art, and recently we have also acquired crowdfunding. I'd say, however, that around 80% of the projects we do are not financed in any way and are purely done because we have fun doing them.
NF: Do your own curatorial projects serve in some way as a research method for you?
GF: I take the liberty that I only curate projects that I am very interested in myself. That is to say, projects where I have a very strong urge to explore the topic, to read, write and of course also to do research. That is probably the reason why I try to achieve a publication for each project that I curate, in order to give those who are interested in it some sort of preliminary report, a possibility to expand upon.
NF: Is activism capable to envision the future or does it just reflect, react on what is and has happened?
GF: It is getting increasingly difficult to be subversive. monochrom is fundamentally critical of the bourgeois world view. We examine it from a distance, dissociating ourselves from it. The question is: How do we get out? Our current late-capitalist aims for transgressions. That is to say that capitalism requires transgressions as a principle. Viennese Actionism, the most relevant cultural statement in Austria for the last hundred years, was doomed to fail at a certain point, because in the 60ies Austria still had a society based on discipline. One of the central strong points of monochrom: Finding the right story for the right medium could be a opportunity to deal with this situaltion.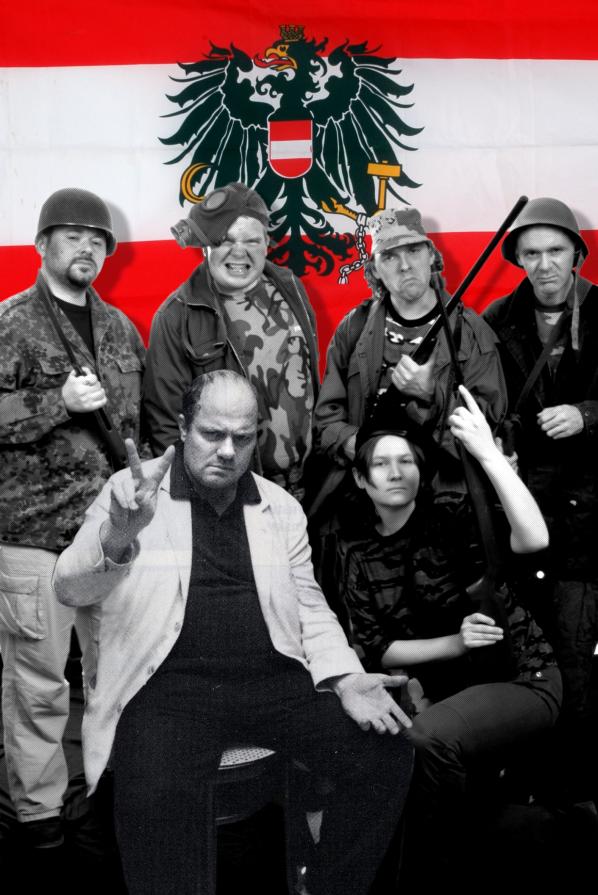 NF: Which publications about monochrom you would recommend to read?
monochrom's ISS. In space no one can hear you complain about your job. (2012)
monochrom's Zeigerpointer. The wonderful world of absence (2011)
Urban Hacking. Cultural Jamming Strategies in the Risky Spaces of Modernity (2011)
monochrom #26-34: Ye Olde Self-Referentiality (2010)
Do Androids Sleep with Electric Sheep? (2009)
Pr0nnovation?: Pornography and Technological Innovation (2008)
Other information:
monochrom: www.monochrom.at
paraflows festival: www.paraflows.at
(c) Natascha Fuchs is an independent expert in cultural projects management and international public relations, graduate of the University of Manchester (Cultural Management) in 2008. She has been living in Vienna, Austria, studying History of Media Arts at the Donau-Universität and collaborating with sound:frame Festival for audio:visual expressions, since her move from Moscow, Russia in 2011. In Russia she was related to MediaArtLab and Media Forum — the special program of the Moscow International Film festival dedicated to media arts, experimental films and digital context with more than 10 years history. As a researcher and practitioner, she works in a variety of topics and participates in different international projects focused on media arts, cinema and sound. Columnist and writer for several online magazines.