TERROR FEEDS: Inside the Fear Machine, took place in Berlin November 24-25 2017, and was an analysis of ISIS and its media strategy, the meaning of cyber jihad, and why people enroll as foreign fighters. The 12th conference of the Disruption Network Lab was directed by Tatiana Bazzichelli. Studio 1, Mariannenplatz 2, 10997 Berlin.
Curated by Tatiana Bazzichelli and investigative journalist Mauro Mondello. In cooperation with Kunstraum Kreuzberg /Bethanien, SPEKTRUM and Supermarkt Berlin. Funded by the Reva & David Logan Foundation (grant provided by NEO Philanthropy), the Mozilla Foundation, the Bertha Foundation and the Checkpoint Charlie Foundation. Supported by: the Radicalisation Awareness Network (RAN). In collaboration with the Alexander von Humboldt Institute for Internet and Society (HIIG). Media Partners: ExBerliner, Furtherfield.
To analyse the operational methodology of ISIS means to understand terrorism beyond general terms and not only in reference to the Islamist group. It has updated its strategies during the years, making communication a decisive element of its system. ISIS has shown us how it is possible today, through the networking and the fluidity of information exist runs and build a structure, on several levels and far from a geographically fixed dimension. We are used to thinking about such situations in traditional ways when we refer to paramilitary organisations, and not in such elusive terms where the enemies are so difficult to control, and very difficult to identify. The Terror Feeds conference, has made it possible for us to focus on how terrorism is conducted, in how electronic jihad and strategic messaging affects the worldwide public opinion, both in the west and in the Arab world, representing a new icon of "global jihad".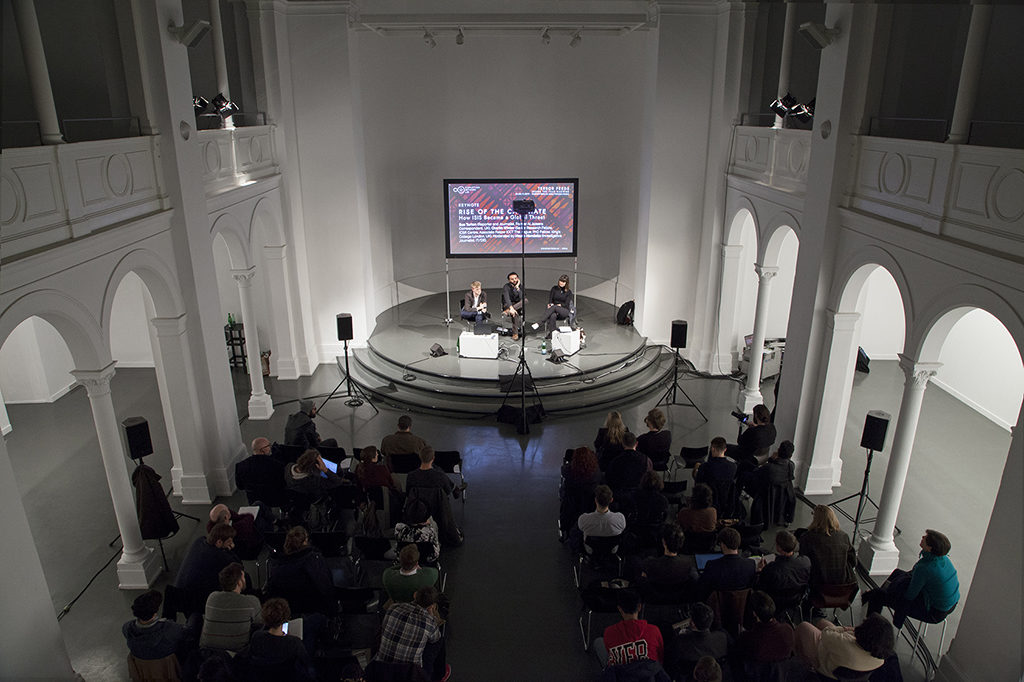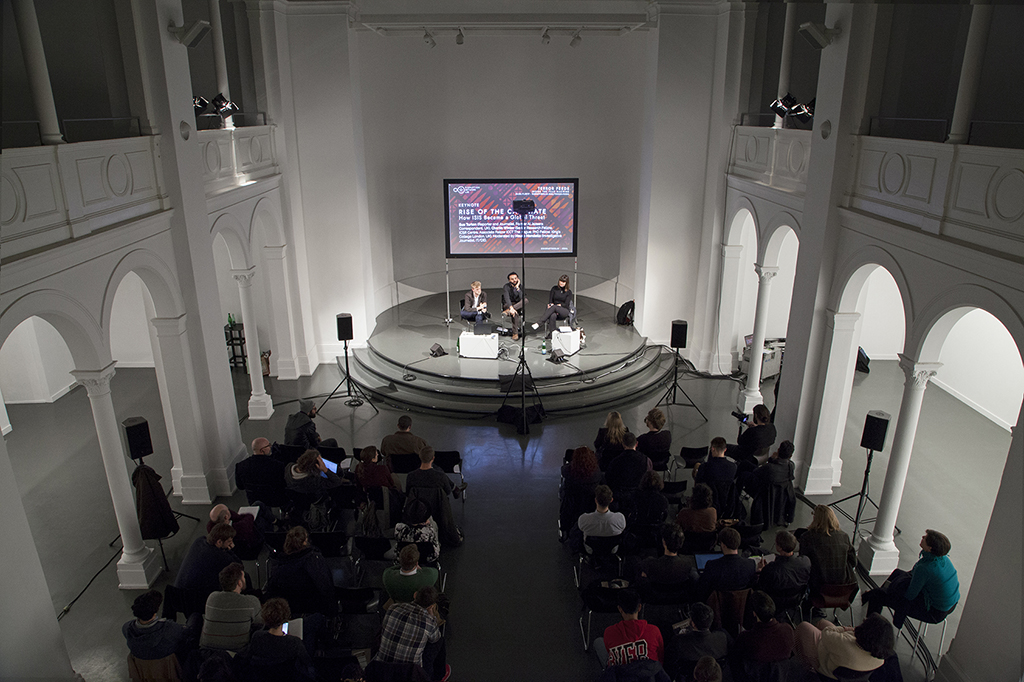 It is a fact that the territories which were once dominated by ISIS have now collapsed and are fragmenting into smaller, chaotic forms of inter-connected, spurious networks, scattered in the rural parts of Iraq and Syria. Nevertheless the group will go on and transform into something else, adapting its strategy.
"ISIS seems to have taken its foot off the official media pedal and is now instead, putting more effort into the logistics side of its insurgent equation", said Charlie Winter, researcher at King's College London, during the first panel of the Disruption Network Lab conference. "This change is part of a shift prefigured by the organisation's changing emphasis on Hijrah, the act of travelling to the caliphate to join the Islamic State. On one side, Hijrah is still promoted but ISIS no longer prioritises this form of recruitment".
During his speech at the conference, Charlie Winter focused on the importance of propaganda for ISIS, and how their production and dissemination is at times considered to be even more important than the military side of the Jihad itself. Winter says, the caliphate message is entirely non-spontaneous and based on three principles: a coherent, positive and alternative narrative; a rejection-based counter-speech operations; the launching of occasional, carefully calibrated media "projectiles". The mainstream is considered as an effective weapon that can exceed the power of the most powerful bombs.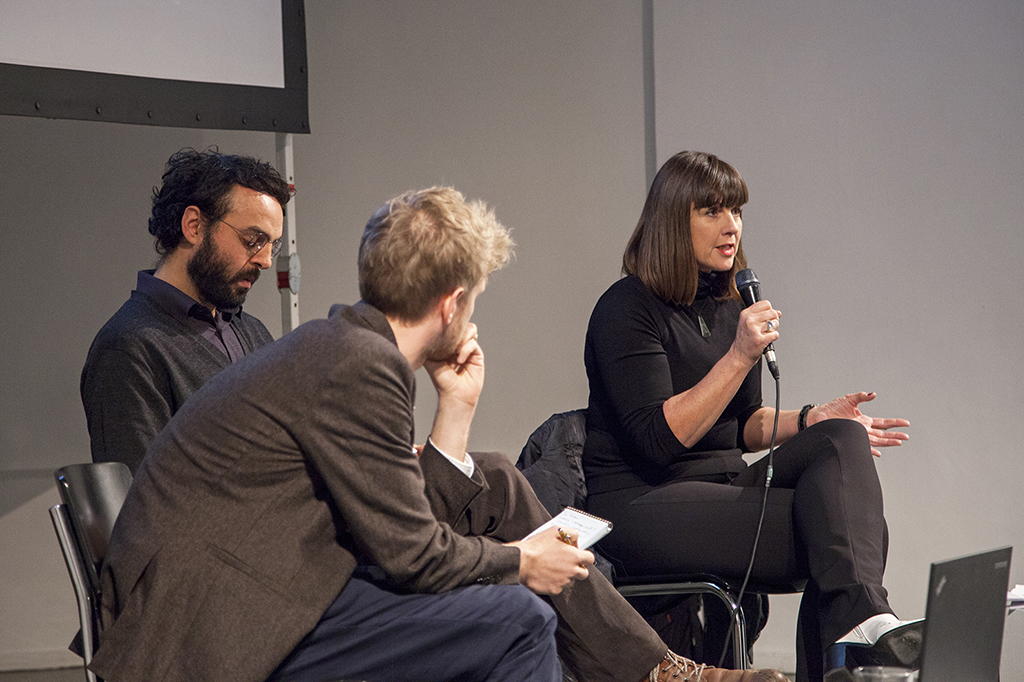 Sue Turton, former Al Jazeera correspondent, writer and journalist, explained during her speech at the conference that ISIS strength is built on its capacity to reach through its propaganda, at people sitting at home eating their dinner with the aim to transform these viewers into ISIS fighters, wherever they are in world. "In some way, ISIS is exciting and gives these individuals the feeling that they're doing something right and that they accomplish something for their faith."
"Isis has an extensive network of media experts and social media accounts", said Dlshad Othman, security engineer and speaker of the Keynote. Focused on the so called Cyber Jihad, "ISIS, has been able to hack government websites and carry out attacks on thousands of Syrian activists social networking accounts, to develop malware, as well as hack the White House website. Cyber Jihad is an organised branch of the ISIS's military strategy and has been able to be used as a main element to reinforce its structure. Cyber Jihad started with doing very simple malware and then increased its level right up to a very well organised phishing campaign."
Another way to understand how ISIS works is to look at the documents relating to the ISIS administration. "The records sometimes can say more about Isis than the propaganda it releases everyday", says Jihad-Intel Research Fellow at the Middle East Forum, Aymenn al-Tamimi. The reach and wide "impact and influence, of ISIS media development over time, is pretty clear," and you can see this reflected in "how many other military groups are trying to emulate the ISIS media strategy in Syria, today ."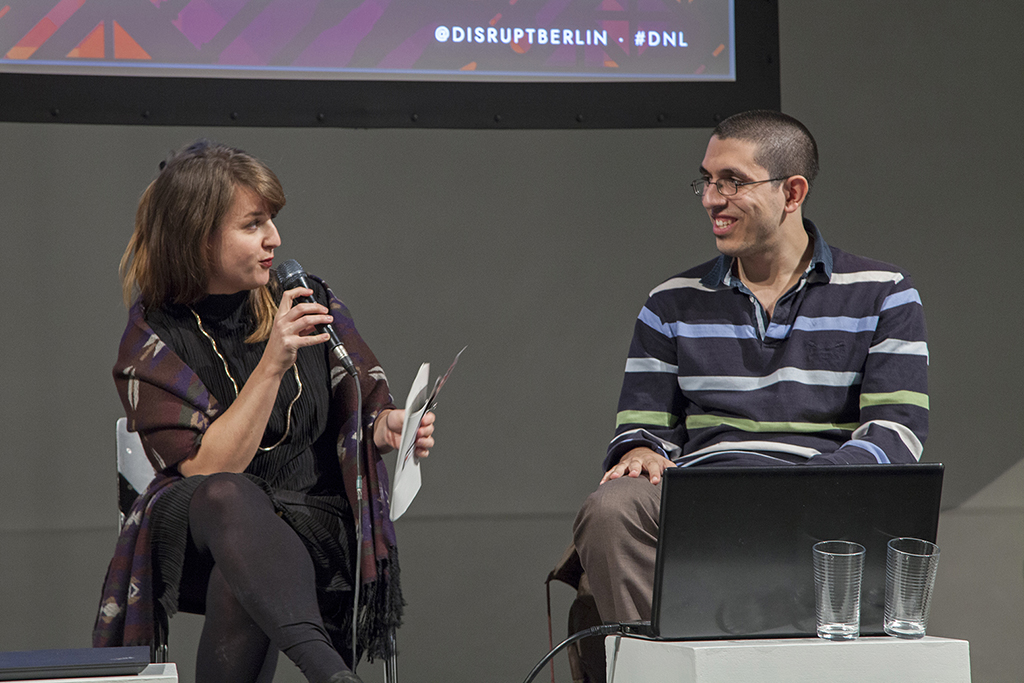 ISIS marked a new path especially concerning the recruitment of fighters, demanding Muslims across the world to swear allegiance and migrate to a territory under its control, and also demanded that other jihadist groups worldwide accept its supposed, supreme authority. "In order to understand ISIS – points out Saud al-Zaid, Scholar of Islamic Studies, Berlin Graduate School of Muslim Cultures and speaker at the Disruption Network Lab conference during the keynote Radicalized: the franchise of terror – "it is crucial to make a difference among individuals, societies and cultures in the ISIS world and to start focusing on what they all have in common, that of course is, first of all, support for the terrorist group". Al-Zaid concentrate on the distinctions, in terms of conflict, between Native and Foreign fighters. "It is not so easy to distinguish, for example, between a guy from Falluja, Iraq, and another one from Yemen," Sayd al-Zaid during his speech at Terror Feeds conference. In the words of Peter Van Ostayen, also a speaker during the Radicalized: the franchise of terror keynote, "half of jihad is media". For Van Ostayen, Historian and Arabist, PhD candidate at KU Leuven, "half of jihad is social media, especially in the recruitment, as we can see exploring the recruitment process of Belgian foreign fighters: more than 600 Belgian individuals joined or tried to join ISIS in Iraq and Syria".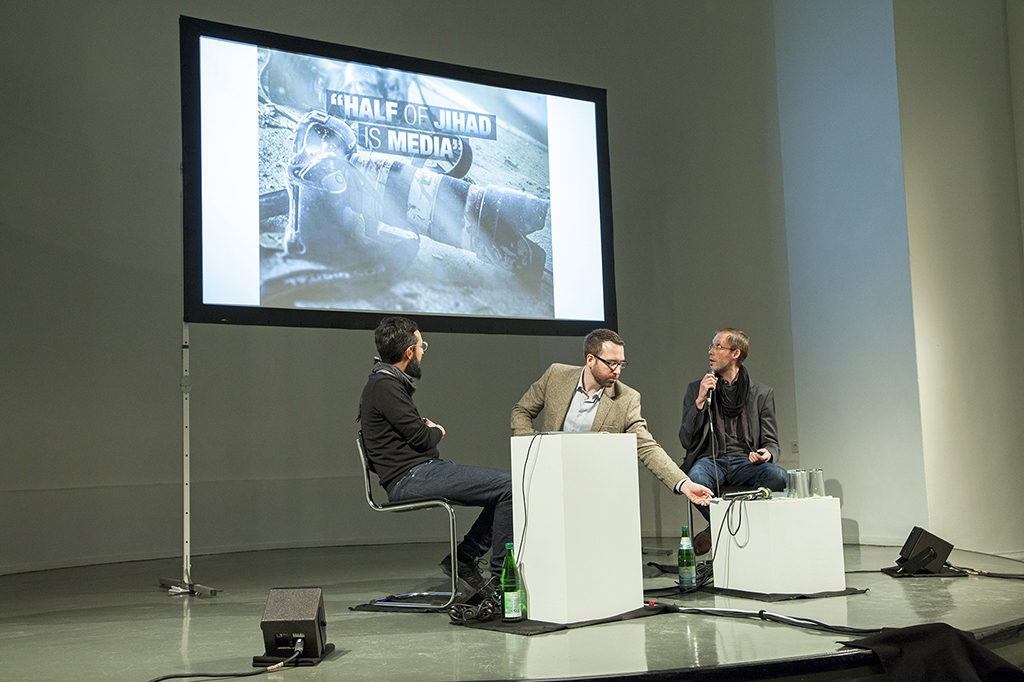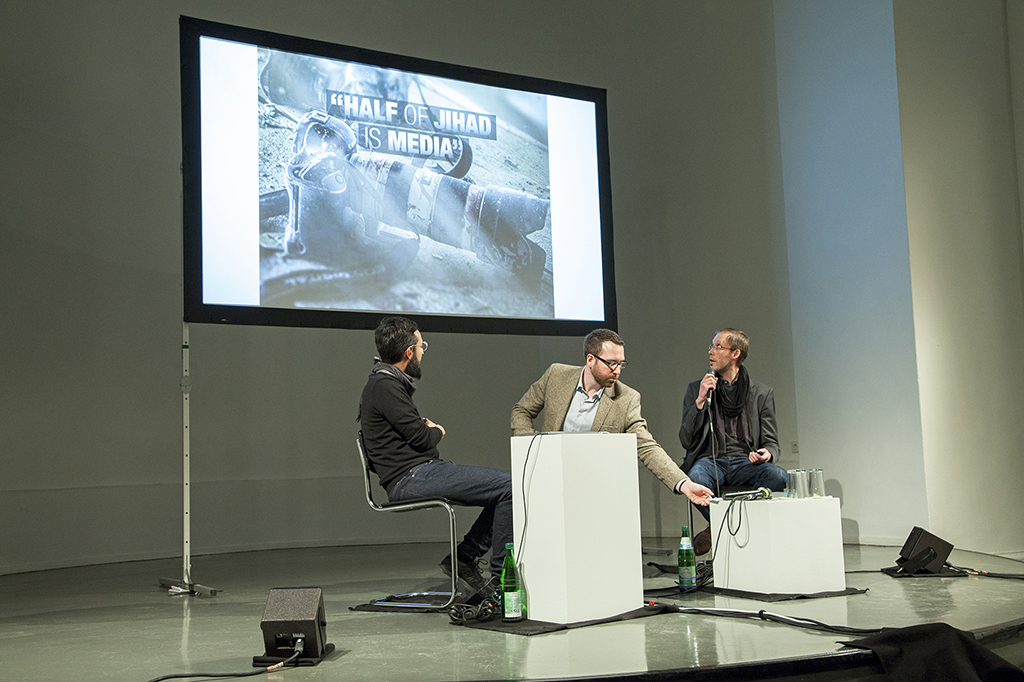 Counter-extremism strategies and prevention also are an issue to consider in the context of increased public fear about homegrown terrorism. "Initially our prevention strategy was not focused on schools and teachers, but engaging with civil society, mainly trying to prevent young people, entirely from Muslim communities, from becoming extremist" – explained Tufyal Choudhury, Assistant Professor at the University of Durham Law School in England, during the Prevention and Prejudice panel – "Than the government changed in 2010, so Prevent policy changed too, in two important ways: Prevent was not anymore focused on all forms of extremism and was not just concentrated on violent radicalization, but also on extreme ideology. Of course this created another issue: we needed to understand what non violent extremism was". Michéle Hassen, Working Group Leader at RAN, Radicalisation Awareness Network, also a speaker during the Prevention panel, stated that "we've not a problem with the concept of radicalisation, but it is different when radicalisation leads to hate crimes and terrorism." For Sindyan Qasem, Research Associate at the University of Münster, Centre for Islamic Theology, the question about Prevention and Radicalisation is how do vague conceptualisation of radicalisation and extremism lead to the infringement of human rights. "I personally think that preventive measures against islamic extremism are almost always based on ideology, so the educational measures and countering extremism in schools is based on giving alternatives to the ideology of islamic extremism".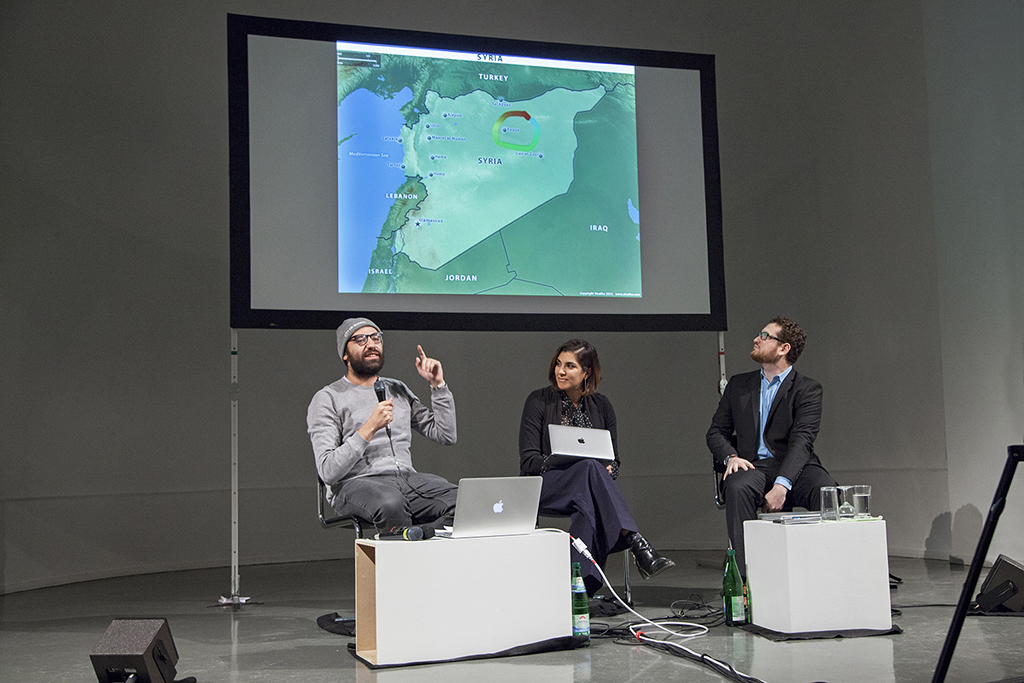 Among the goals of the conference was to focus on the territorial challenges provoked by ISIS. In this sense, Abdalaziz Alhamza co-founder of the blog Raqqa Is Being Slaughtered Silently and Media Activist, shared the experience of living in a Raqqa under ISIS control, trying to resist and documenting the daily life in the "Islamic Caliphate". "ISIS prevented all media organisations to cover the conflict, so it was very important to show what was going on," explained Alhamza. "ISIS did mistakes that we were able to analyse and spread to others. Although, most people just had ISIS propaganda and they slowly started believing in it, so we decided to target everyone. Most of the people had no internet access, so we went speaking with people, we went to schools, we went to Arab communities, to tell them what was going on". During the same keynote, "Fractured Lands: confronting the Islamic State", Aaron Zelin, Founder of Jihadology.net and Richard Borow Fellow at the Washington Institute, explained how IS got from no territorial control to full territorial control. "The so-called Caliphate Project was the idea to establish an Islamic State upon prophetic methodology and based on their interpretation of sharia'a, the Islamic law – said Zelin – they also wanted to build a global network of members and supporters, overthrowing the post-World War II American international system. It's important to understand how they built their structure in Iraq and Syria because it is a guide to their development or regression in other areas, like Philippines, or Libya or Somalia or maybe Europe in 15 or 20 years, considering the polarization that is happening in the european society".
Despite the rout of the Islamic State last year and steady Syrian government advances in territories controlled by the group, a mis-perception has grown abroad that Islamic State (and Syrian war), is winding down. Instead, the carnage is reaching a new peak in Iraq and Syria: much of the world cheered the collapse of Islamic State caliphate, but that victory just cleared the way for a new stage of the conflict, with IS ready to come back again.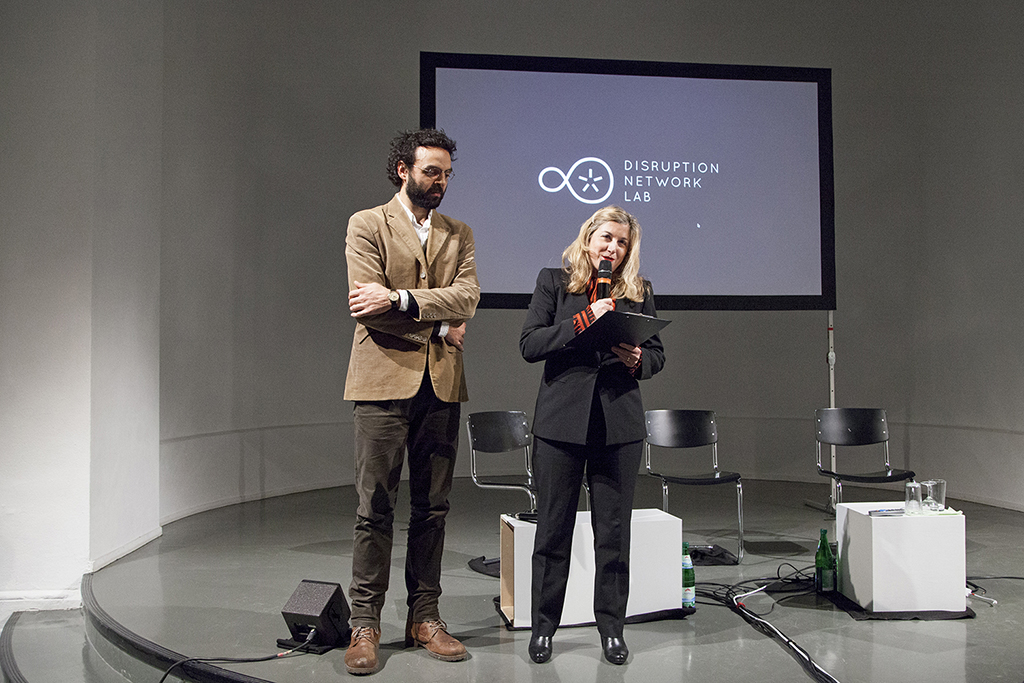 Photos by Maria Silvano for Disruption Network Lab.
More info about Disruption Network Lab:
disruptionlab.org – @disruptberlin