Since 2005, Inke Arns has been the curator and artist director of Hartware MedienKunstVerein, an institution focusing the cross-section between media and technology into forms of experimental and contemporary art. This year, she was the curator for the exhibition titled alien matter during transmediale festival's thirty-year anniversary. I had the pleasure of meeting Inke and taking a leisurely stroll with her around the exhibition.
The interview is written as part of a late-night email exchange with Inke a couple of weeks following our initial meeting.
CS: How did the idea come about? In your introductory text you mention The Terminator. Were you truly watching Arnold when alien matter occurred to you as an exploratory concept?
IA: Haha, good question! No, seriously, this particular scene from Terminator 2 (1991) was sitting in the back of my head for years, maybe even decades. It's the scene where the T-1000, a shape-shifting android, appears as the main (evil) antagonist of the T-800, played by Arnold Schwarzenegger. The T-1000 is composed of a mimetic polyalloy. His liquid metal body allows it to assume the form of other objects or people, typically terminated victims. It can use its ability to fit through narrow openings, morph its arms into bladed weapons, or change its surface colour and texture to convincingly imitate non-metallic materials. It is capable of accurately mimicking voices as well, including the ability to extrapolate a relatively small voice sample in order to generate a wider array of words or inflections as required.
The T-1000 is effectively impervious to mechanical damage: If any body part is detached, the part turns into liquid form and simply flows back into the T-1000's body from a far range, up to 9 miles. Somehow, the strange material of the T-1000 was teaming up with Jean-Francois Lyotard's notion of "Les Immatériaux" (1985). Lyotard tried to describe new kinds of matter, that at first sight look like something that we know of old, but in fact are materials that have been taken apart and re-assembled and therefore come to us with radically new qualities. It is essentially alien matter which Lyotard was describing.
CS: You also comment on intelligent liquid and then make reference to four subcategories for the 'rise of new object cultures': AI, Plastic, Infrastructure, and the Internet of Things. Is this what makes up 'alien matter' to you? Inorganic materials? Simultaneously, HTF The Gardener and Hard Body Trade explicitly and dominantly utilise nature.
IA: Well, the shape shifting intelligent liquid acts more like a metaphor. It is a metaphor for the fact that the clear division between active subjects and passive objects is becoming more and more blurred. Today, we are increasingly faced with active objects, with things that are acting for us. The German philosopher Günther Anders, yet another inspiration for alien matter, described in his seminal book The Obsolescence of Man (Die Antiquiertheit des Menschen) how machines – or computers – are "coming down", how over time they have come to look less and less like machines, and how they are becoming part of the 'background'. Or, if you wish, how they have become environment. That's what I tried to capture in these four subcategories AI, Internet of Things, Infrastructure and Plastic. It is subcategories that reflect our contemporary situation, and at the same time are future obsolete. All of this is becoming part of the big machine that is becoming visible on the horizon. The description that Anders uses is eerily up to date.
Is this alien matter inorganic? Well, yes and no. It is primarily something inorganic as plastic could be described as one of the earliest alien matters – its qualities, like, e.g., its lifespan, are radically different from human qualities. However, it is something that increasingly merges with organic matter – Alien in Green showed this in their workshop that dealt with the xeno-hormones released by plastic and how they can be found in our own bodies. They did this by analyzing the participants' urine samples in which they found stuff that was profoundly alien.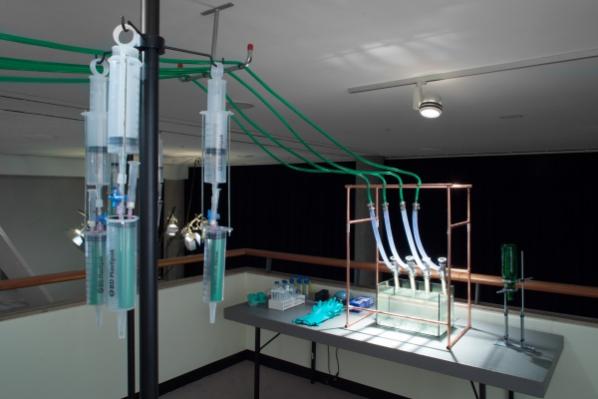 In the exhibition, everything is highly artificial, even if it looks like nature, like in Ignas Krunglevicius' video Hard Body Trade or Suzanne Treister's series of drawings/prints HFT The Gardener. The 'natural' is becoming increasingly polluted by potentially intelligent xeno-matter. We are advancing into murky waters.
CS: There is no use of walls in the exhibition, other than Video Palace, standing as a monumental structure made out of VHS tapes. Why did you decide to exclude setting up rooms or walls for alien matter?
IA: I knew right from the beginning that I wanted to keep the space as open as possible. Anything you build into this specific space will look kind of awkward. This is also how I make exhibitions in general: Keeping the exhibition space as open as possible, building as few separate spaces as possible in order to allow for dialogues to happen between the individual works. For alien matter we worked with raumlaborberlin, an architectural office that is known for its unusual and experimental spatial solutions and that has been working with transmediale for quite some time now. I have worked with them for the first time and I am super happy with the result. We met several times during the development process, and raumlabor proposed these amazing tripods you can see in the show. They serve as support for screens and the lighting system. (Almost) nothing is attached to the walls or the ceiling. raumlabor were very inspired by the aliens in H.G. Wells' War of the Worlds – where the extraterrestrials are depicted with three legs and a gigantic head. Even if the show is not about aliens I really liked the idea and the appearance of these tripods. They look at the same time elegant, strange, and through their sheer size they are also a bit awe-inspiring. Strange elegant aliens so to speak to whom we have to look up in order to see. At the same time they are 'caring' for the exhibition, almost as if they were making sure that everything is running smoothly.
CS: What can you tell me about the narrative behind Johannes Paul Raether's Protekto.x.x. 5.5.5.1.pcp.? You mentioned that it was originally a performance in the Apple Store, nearly branding the artist a terrorist.
IA: Correct. The figure central to the installation is one of the many fictional identities of artist Johannes Paul Raether, Protektorama. It investigates people's obsession with their smartphones, explores portable computer systems as body prosthetics, and addresses the materiality, manufacturing, and mines of information technologies. Protektorama became known to a wider audience in July 2016 when a performance in Berlin, in which gallium—a harmless metal—was liquefied in an Apple store, led to a police operation at Kurfürstendamm. In contrast to the shrill tabloid coverage, the performative work of the witch is based on complex research and visualizations, presented here for the first time in the form of a sculptural ensemble including original audio tracks from the performance. The figure of Protektorama stems from Raether's cyclical performance system Systema identitekturae (Identitecture), which he has been developing since 2009.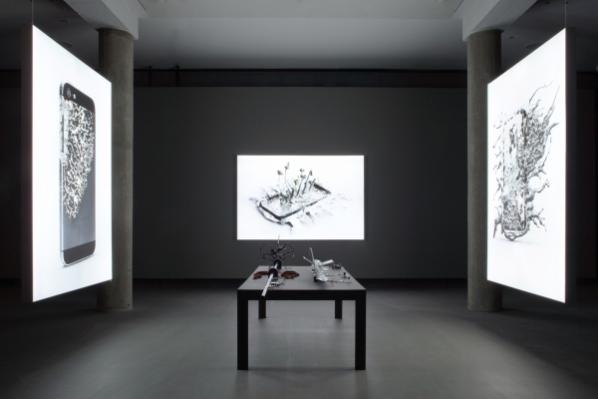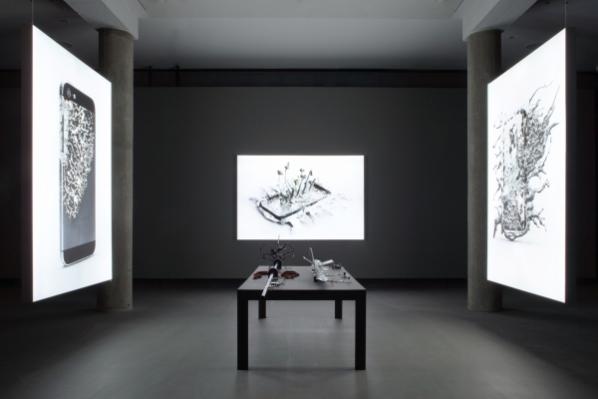 CS: Throughout the exhibition there is an awareness that technological singularity can and possibly will overcome the human body and condition. In the context of the exhibition, do you think that we may be accelerating towards technological and machinic singularity? As humans, are we already mourning the future?
IA: The technological singularity is a trans-humanist figure of thought that is currently being propagated by the mathematician Vernor Vinge and the author, inventor and Google employee Ray Kurzweil. This is understood as a point in time, and here I resort to Wikipedia, "at which machines rapidly improve themselves by way of artificial intelligence (AI) and thus accelerate technical progress in such a way that the future of humanity beyond this event is no longer predictable." The next question you are probably going to ask is whether I believe in the singularity.
CS: Do you?
IA: Whether I believe in it? (laughs) The singularity is in fact a kind of almost theological figure. Technology and theology are very close to one another in a sense. The famous American science fiction author Arthur C. Clarke once said that any sufficiently developed technology can't be differentiated from magic. I consider the singularity to be an interesting speculative figure of thought. Assuming the development of technology were to continue on its course as rapidly as it has to date, and Moore's Law (stating that computing performance of computer chips doubles every 12-24 months) retained its validity, what would then be possible in 30 years? Could it really come to this tipping point of the singularity in which pure quantity is transformed into quality? I don't know. What is interesting right now is that instead of the singularity, we are faced with something that the technology anthropologist Justin Pickart calls the 'crapularity': "3D printing + spam + micropayments = tribbles that you get billed for, as it replicates wildly out of control. 90% of everything is rubbish, and it's all in your spare room – or someone else's spare room, which you're forced to rent through AirBnB." I also suggest to check out the 'Internet of Shit' Twitter feed.
CS: You come from a literary background. Noticing the selection and curation of alien matter, it becomes clear that you love working with narratives. Do you feel as though your approach of combining narrative and speculative imaginations is fruitful and rewarding?
IA: I do (if I didn't I wouldn't do it). I think narrative – or: storytelling – and speculative imaginations are powerful tools of art. They allow us to see the world from a different perspective. One that is not necessarily ours, or that is maybe improbable or unthinkable today. The Russian Formalists called this (literary) procedure 'estrangement' (this was ten years before Bertolt Brecht with his 'estrangement effect'). Storytelling and/or speculative imaginations help us grasping things that might be difficult to access from our or from today's perspective. It's like an interface into the unknown. Maybe you can compare it to learning a foreign language – it greatly helps you to understand your own native language.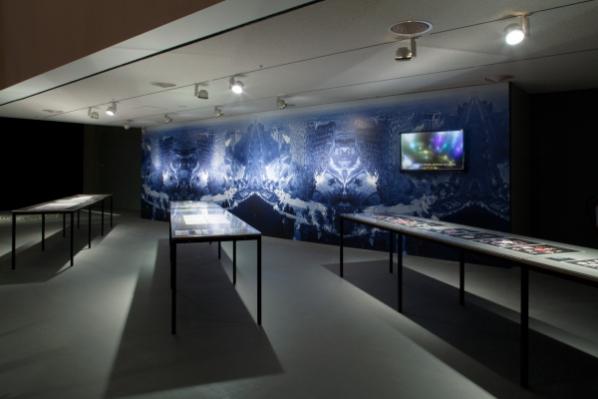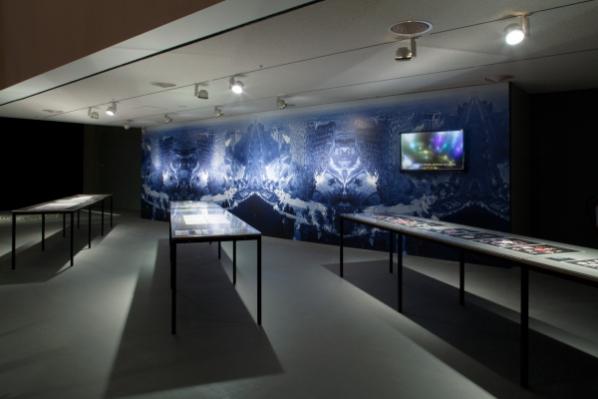 CS: On a final note, I'd like to revisit a conversation we had during transmediale's opening weekend. We spoke about a potential dichotomy or contention between the discourse followed by transmediale and that of the contemporary art world, using the review by The Guardian about the Berlin Biennial as an example. Beautifully written, albeit you seemed to disagree with some points made – particularly at the notion enforced by the writer that works shown there, similar in nature to the works in alien matter, are not 'art'. Could you elaborate on your thoughts?
IA: You are mixing up several things – let me try to disentangle them. I was referring to the article "Welcome to the LOLhouse" published in The Guardian. The article was especially critical of the supposed cynicism and sarcasm it detected in the Berlin Biennale curators' and most of the artists' approaches. Well, what was true for Berlin Biennale was the fact that it showed many younger artists from the field of what some people call 'post-Internet' art. This generation of artists – the 'digital natives' – mostly grew up with digital media. And one of the realities of the all pervasive digital media is the predominance of surfaces. The generation of artists presented at the Berlin Biennale dealt a lot with these surfaces. In that sense it was a very timely and at the same time a cold reflection of the realities we are constantly faced with. I felt as if the artists held up a mirror in which today's pervasiveness of shiny surfaces was reflected. It could be interpreted as sarcasm or cynicism – I would rather call it a realistic reflection of contemporary realities. And it was not necessarily nice what we could see in this mirror. But I liked it exactly because of this unresolved ambivalence.
About transmediale and the contemporary art world: These are in fact two worlds that merge or mix very rarely. I have often heard from people deeply involved in the field of contemporary art (even some friends of mine) that they are not interested in transmediale and/or that they would never attend the festival or go and see the exhibition. And vice versa. This is mainly due to the fact that the art people think that transmediale is too nerdy, it's for the tech geeks (there is some truth in this), and the transmediale people are not interested in the contemporary art world as they deem it superficial (there is some truth in this as well). For my part, I am not interested in preaching to the converted. That's why I included a lot of artists in the show that have never exhibited at transmediale before (like Joep van Liefland, Suzanne Treister, Johannes Paul Raether, Mark Leckey). However, albeit the borders, the fields have become increasingly blurred. It is also visible that what is coming more from a transmediale (or 'media art') context clearly displays a greater interest in the (politics of) infrastructures that are covered by the ever shiny surfaces (that bring along their own but different politics).
I could continue but I'd rather stop, as it is Monday morning, 3:01 am.

You can also read a review of alien matter, available here.
alien matter is on display until the 5th of March, in conjunction with the closing weekend of trasmediale. Don't snooze on the last chance to see it!
All in-text images are courtesy of Luca Girardini, 2017 (CC NC-SA 4.0)
Main image is a still from the movie The Terminator 2 (1991)
In the second part of this two-part interview series Carleigh Morgan interviews Jussi Parikka about Burak Arikan's work, discussing the way data and networks condition and construct the way we view and interact with the world. The first part of the series, an interview with Burak Arikan, can be read here.
Burak Arikan is one of Turkey's leading media artists. Through his practice he maps relations of power and invisible infrastructures using network mapping tools. Arikan's Graph Commons, an online network mapping tool, is an open platform for the creation of networks that encourages its users to explore the functional limits of network architectures as a mechanism for storytelling, data visualization, and modelling our contemporary moment, from graphing financial microtransactions to mapping superstructures splayed across a continent.
Arikan's most recent body of work, Data Asymmetry, was hosted at the Winchester School of Art from November 10-24, 2016. The exhibition was curated by new media theorist Jussi Parikka (Professor in Technological Culture & Aesthetics at Winchester School of Art) who comments on the themes, provocations, and challenges that this show invites its audience to consider.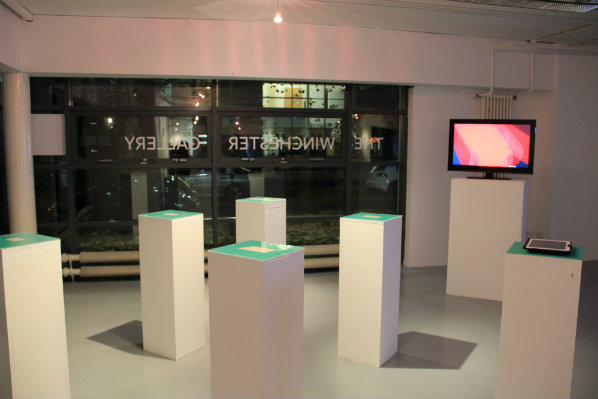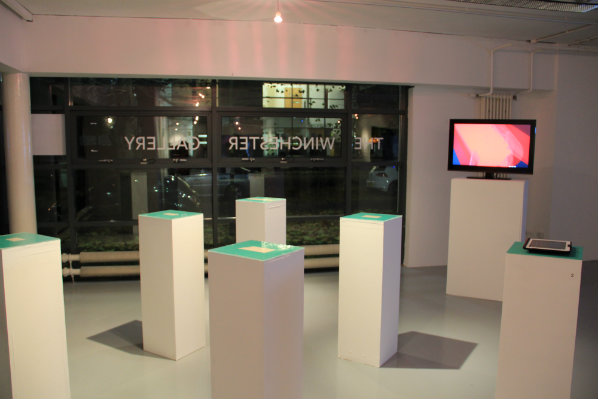 CM: In your essay New Materialism as Media Theory, you conclude: "I propose a multiplicity of materialisms, and the task of new materialism is to address how to think materialisms in a multiplicity in such a methodological way that enables a grounded analysis of contemporary culture. Such methodologies and vocabularies need to be able to talk not only of objects, but also as much about nonsolids and the processual…so we can understand what might be the specificity of this brand of materialism that we encounter (but do not always perceive) in contemporary media culture."
Are network visualizations like those in Burak Arikan's art practice—for example, Islam Republic Neoliberalism, which organises data collected about the urban infrastructure—one way to capture the materialism that "we encounter but do not always perceive"? Are networks as a vocabulary sufficient to do this, and are these limitations to Burak's methodologies that alert us to this kind of multiplicity of materialisms that cannot conform to the network graph?
JP: The network is one form of seeing the world; it gives one form to things we might sense around us as intuitively present even when we are not sure how to express that. The network is not necessarily an end in itself but one particular frame through which to map things – such as urban transformations, architectures as they pertain to our lived experience – and allows you to put yourself on that map. I don't see networks as an overarching ontology but as a methodological entry to those relations that then scale on other levels too: experiences, narratives, etc. What's interesting is how Burak's work plays out this network relationality not only as a visual reality to be looked at, but as a collective form of doing: how to build a network through workshops, or how to express things that we feel crucial to our existence, especially in some of the more politically oriented activist works.
CM: Networking mapping seems to cover a range of modes: cultural epitome, critical methodology, data visualisation tool, a kind mediation narrative etc. Is there a danger to the multiplicities and modalities of representation that networks capture, namely a danger of being misused or misunderstood?
JP: I remember earlier discussions with Benjamin Bratton where we discussed "big data apophenia": a particular sort of disorder that is conditioned by data: namely, to see relations and to establish them, even if they are not necessarily as real as one can infer from data. The same thing pertains to network methods: you could use it as a pataphysical tool as well to create imaginary worlds of relations, to offer causalities across logical relations, and to create as such a speculative alternative world. Oddly enough, this is exactly something that speaks to the now hot topic of "post truth politics": how to manipulate and cater data and "information" in ways that becomes effective whether true or not. We are in any case talking of such methods than can be mobilized for multiple uses.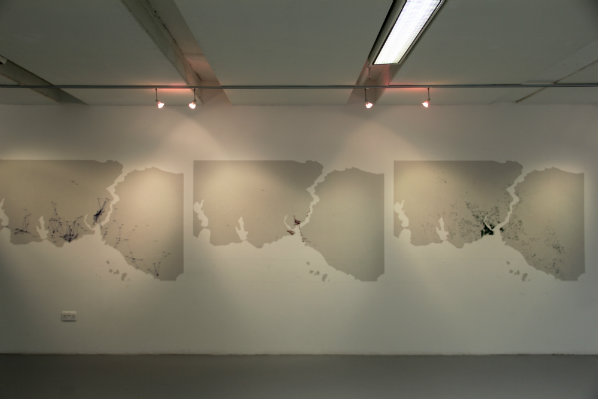 CM: "To produce maps is a method of mapping power, addressing by visual means the asymmetry that defines our situation. Not only asking where we are, but inquiring: where is our data and who owns your data trail? This exhibition maps the shift from information asymmetry to data asymmetry, where aggregation of data is where contemporary power lies."
Do you see network mapping as inherently emancipatory? Is the need to orient oneself via networking mapping also an exercise in self-reflexive targeting, one that uses modes of surveillance and data capture in an attempt to evade those same modes of capture executed at the level of the corporate-state nexus–is this a contradiction and a risk worth taking in order to achieve an orientation within our own data?
JP: It's a great point—and demonstrates the paradoxes in this sort of activist work. It's pretty much a necessity to engage head on and inside such techniques to understand their work: the critical distance often required in institutional or political critique is not really sufficient if we want to understand data culture. We need to be able to work inside such techniques and data, also institutions, in order to be able to shift, transform and manipulate those tools to other ends.
CM: Any other comments on the Furtherfield show and Burak's body of work?
JP: For us it was a really pleasurable opportunity to bring an internationally known artist's work to Winchester Gallery, and exhibit work that is at that interesting triangle of activism, contemporary media arts and issues that we discuss in media and network studies. Hence while the exhibition was on in the gallery, we also wanted to expand it into other forms of work that build on our earlier collaborations, like at transmediale where we also had Burak as our guest. We also introduced his work into workshops we organised in Winchester and London. It's this sort of dynamic exchange that also make his works alive: his practice does not merely look at maps and visual relations of data, but also engages, understands, and uses them.
—
Burak's visit was part of our AHRC funded project Internet of Cultural Things but also our new research group, or office "AMT": Archaeologies of Media and Technology.
Burak Arikan's most recent body of work, Data Asymmetries, was hosted at the Winchester School of Art from November 10-24, 2016. His network mapping tool, Graph Commons, is viewable here.
*Inline image photo credits: Olcay Öztürk
Feature image: Winchester School of Art Exhibition of Data Asymmetries. Image Credit: Olcay Öztürk
Burak Arikan is one of Turkey's leading media artists, a figure who straddles the lines between technologist and practitioner. He explores relations between data and transactions, the regimes of datafication and identification as control, and maps relations of power and invisible infrastructures with network mapping tools. According to new media theorist Jussi Parikka, Burak's pieces "raise questions of the predictability of ordinary human behavior with MyPocket(2008); reveal insights into the infrastructure of megacities like Istanbul as a network of mosques, republican monuments and shopping malls (Islam, Republic, Neoliberalism, 2012); remap and organise recurring patterns in the official tourism commercials of governments with Monovacation (2012); explore the growth of networks via visual and kinetic abstraction with Tense (2007-2012); and showcase collective production of network maps from the Graph Commons platform."
Burak's creation of the Graph Commons, an online network mapping tool, is an open platform for the creation of networks that encourages its users to explore the functional limits of network architectures as a mechanism for storytelling, data visualization, and modelling our contemporary moment, from graphing financial microtransactions to mapping superstructures splayed across a continent.
Burak Arikan's most recent body of work, Data Asymmetry, was hosted at the Winchester School of Art from November 10-24, 2016. His network mapping tool, Graph Commons, is viewable here.
In the first of this two part interview series, Carleigh Morgan speaks to Burak Arikan about his practice. In the second part of the series Morgan interviews Jussi Parikka about Arikan's work and the way data and networks condition and build the way we view and interact within the world.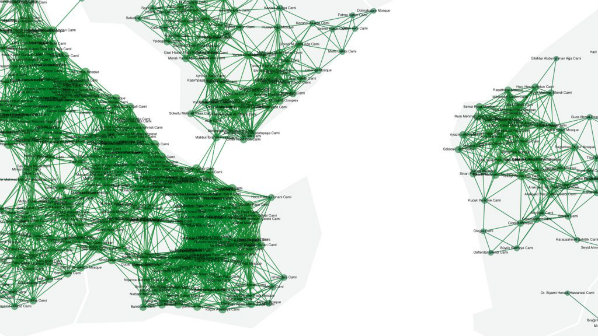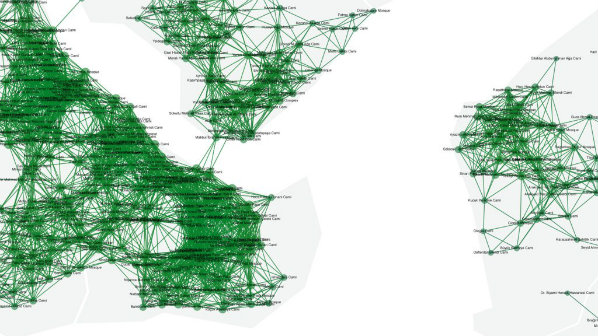 CM: The aim of the Graph Commons is to "empower people and projects through using network mapping, and collectively experiment with mapping as an ongoing practice." But every visualising methodology has its hermeneutical blindspots and invisible shortcomings.
With those boundary constraints and affordances in mind: What are networks in art, and how are they are extensions of or departures from the networks that they attempt to depict?
BA: I use network as a map vs network as an event separately in my work.
Network as a map is simply using dots and lines to represent observed or measured relationships in order to explore the structures of rather complex systems in life. For example, I am interested in revealing the institutionalization without walls in the world of art, so I look at relationships of artists exhibiting together with other artists, art institutions related by the artists they show, influence of collector-artist relations etc. Such network mapping reveals central actors, indirect connections, organic clusters, structural holes, bridging actors, outliers etc. Network mapping provides a view of such qualities about that particular art world that you wouldn't see otherwise.
A network map is both a visual and a mathematical language, that you can visually follow dots and lines with your eyes, as well as apply calculations on this data diagram. When you simply record and measure activities as data points, then you can link them to generate more insight and value from the linked whole than the sum of its parts. This is typical data linking method is commonly employed in security, marketing, finance, and social media industries by governments and corporations. One position I have in my art is to use such data mapping and analysis capacity on power relationships, mapping the ones who are mapping us. No need to say, my work is not necessarily about the internet of art things, but I've been interested in revealing the relations at scale in variety of fields ranging from juridical systems to cinematic languages.
Network as an event is a living substrate, it is people hanging out together, machines transmitting data packages, neurons firing signals, online platforms for social networking, physical ecosystems of humans and animals where widespread infectious disease can occur. These are physical, digital, hybrid living and multilayered systems maintained by diverse interactions between independent agents, where their small interactions governed by certain protocols together constitute an ever changing larger whole. Building a living network, or network as an event is another line of effort I've been pursuing in my work. For example, in 2007 I've built Meta-Markets, an experimental online stock market for trading social media profiles, where users did IPO (Initial Public Offering) their profiles and traded with others, with a goal to evaluate the value of a social media profile, the information you cannot get from the service provider company. It ran for 2 years and a community of members formed a dynamic trade network among a couple of thousand social media profiles.
CM: What types of agencies do network maps engender their makers with, and what kinds of constraints to they bring to bear on their creators? As an artist who works with the form of networks, have you witnessed a formal re-alignment of your thinking to reflect these structures? Through ongoing interrogations with and construction of networks as an aesthetic model, would you consider yourself more alert to the networks that condition our contemporary moment?
BA: As with any research, network maps are subjective too. Because by just measuring a reality you claim a subjective position. Thus, data points are always generated, rather than collected. Furthermore, network diagrams are usually totalizing and contemplative. As McKenzie Wark writes criticizing Frederic Jameson's cognitive mapping: network maps freeze into a contemplative totality that prescribes an ideal form of action that never comes.
My network mapping work starts with raising new questions on critical relations that scale. Then I conduct research to generate data about a "particular world", which enables many stories, interpretations, and use cases.
As a response to the lack of the "dialectical" in the frozen totality of static diagrams, I started using algorithmic interfaces in my installations. Such interactive network maps let you touch and change the positions of the dots on a map, yet browse the names without losing their relationality to each other as the software simulation continuously organizes the network layout. This way, normally invisible relations not just become visible, but also touchable, which enables us to effectively explore the chain of influences and relationality at scale. Touching the nodes also displays information cards, where you can get richer information about individual data points. By using an algorithmic interface you navigate back and forth between an abstract large picture and concrete juicy details of a complex issue. I think such encounters help the viewer to effectively interrogate the particular issue at hand and develop better insight. This aesthetic and pedagogical experience of interactive cartography is very different from a static diagram, that still lacks criticism.
CM: There's a resounding common thread in your work [the mapping of the urban infrastructure of Istanbul in terms of its mosques, malls and national monuments in Islam, Republic, Neoliberalism demonstrates this clearly] that seeks to articulate the imbricated matrices of politics, art, and the practices of everyday life that are often not apprehensible to the individual occupied with the attention-consuming projects of being and living.
How does your work position the actor within the network, and what kinds of political commitments do you see expressed from your position as the authoritative designer/person who captures these networks in artistic form?
BA: Since a network map provides a world rather than a story and is thus a nonlinear medium, there is no flow of introduction, development, and finalization, neither a single story. So you start exploring a network map from a "you are here" point, a familiar name or an interesting image, which may be different for every other viewer. Then you do an unplanned journey through a topology of connected information points, navigate from one connection to another. You experience a traversal, a situationist dérive on a data network.
In my workshops and lectures I tell people not to use network mapping against themselves. Network mapping is a powerful tool, it makes structures transparent. Keep the maps about yourself to yourself. Turn it around and map the ones who map you.
In fact, when you click on a follow button, swipe a metrocard, or use your credit card your data is being captured and mapped by data-driven oligarchies. Obviously, this is not just a concern of privacy violation, in this day and age, data capturing is about ownership and control, thus capital and power.
CM: MyPocket generates data from bank transactions, Monovacation from tourism commercials, Islam Republic Neoliberalism organises data collected about the urban infrastructure, Tense Series generates semi-random numbers and uses it as data.
How does your work foreground how data–as algorithmic material that exists at the level of computation, below the thresholds of human apprehension– conditions and structures the world we live in?
BA: Data about us, metadata, make our everyday behaviour more predictable. No one wants to live such a boring predictable life. In MyPocket (2008), by predicting and publishing what I will buy every other day, I demonstrated how easy it is to algorithmically predict our mundane behavior. With this work, in a way I sacrificed myself by making my data no more exclusive to a bank but available to anyone else, so that you can start thinking what corporations can predict about yourself and what it might mean to you.
By turning data around, we can reveal systematic yet invisible power structures. For example in 2012, I mapped a network of Istanbul's 3000 mosques based on their overlapping call to prayer sounds. Most people living in Istanbul are born into this and take it for granted. However, the mosque network constitutes a subtle power structure, which became quite apparent to many as the government used this network to make calls to city squares in the days following the coup d'etat attempt on July 15th, 2016.
In most of my mapping work, I simply investigate data about one critical relation that connects many agents and constitutes more power as it scales. When completed, a data network is formed and I put that particular world to use.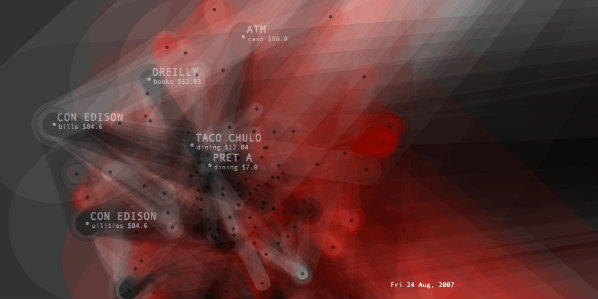 CM: MyPocket discloses your personal financial records to the internet public by exploring essential patterns in your transactions and deploying software to analyse those transactions. The software, which predicts future spending, sometimes determines your future spending choices. Mark B Hansen calls this a "feed-forward" relationship—one where statistical forecasting, future prediction, and probability calculation can code user behaviour "ahead of time," framing the future-oriented choices of a subject.
What is an example of a consumer choice you've exercised that you were directly influenced to make by this software prediction? Did knowing that your personal financial data was being tracked impact your financial management or change your spending behaviors at all?
BA: MyPocket software was able to successfully predict when and where am I going to buy coffee. It predicts ordinary futures. Our lives have such repetitive patterns, which are not so hard to guess right for a supervised algorithm. With MyPocket, I put myself in an experiment of living under excessive forecast about my everyday purchasing behavior. Would I change my habits, would I abide by the predictions, would I care, would I notice, would I ignore? All of these applied at various stages as I lived with this software system for 2 years.
Today, protecting your privacy is akin to quitting smoking or exercising a vegan lifestyle. Changing habits is clearly hard, but once it starts rolling, it causes a big positive change. I believe, in a society of control that monitors, simulates and pre-mediates individual identities in relation to their data trails, behavioural dissidence is superior to reactionary resistance.
CM: You are an artist and technologist. Does one of these identities emerge more frequently in your work? Did your programming skills drive you to explore the aesthetic possibilities of networking mapping? Was there a sequential logic to your artwork as a secondary and subsequent extension of your work in the computational sphere? How do you situate your artistic practice—one that is reliant on a high degree of technological literacy—to the tools of computer technologies?
BA: My art making is a subjective exploration raising questions, whereas my tool making always wants to be objective, tapping an issue with a solution. I practice them in parallel and they feed each other. Making tools helps me examine all kinds of infrastructures closely thus provides lenses for new questions in my artwork. Artistic inquiries help me change my beliefs about the world.
In the first class of an introduction to computer programming course at MIT, students are told that programming is unrelated to computers in a way that geometry is unrelated to geography. Mastering programming takes years. In fact, in my very early work, technology and algorithms had authority on the outcome, whereas later works have been freed from technological capacities.
BA: Do you find that the procedures for mapping with non-digital tools change your artistic strategies and the types of networks you produce? In a similar vein, is the medium of Graph Commons as a digital interface important to the co-collaborative possibilities that this online platform enables? Would you describe the network mapping that Graph Commons enables as an act that is inherently political, or aligned with activist models of representation?
BA: I always start modeling an idea by sketching on a paper, by discussing with people, by taking notes here and there. It is often a contemplative process that I don't find possible in a digital tool. As the idea gets mature, the amount of related material might not be manageable on paper – then I start organizing it using digital tools, write some code to scale it and observe its extents.
Obviously, digital tools on the Internet are best for asynchronous communication. The Graph Commons data mapping and publishing platform is great for internet-scale data mapping collaborations. Network mapping particularly is a powerful tool, it makes things more transparent. So activists, journalists, researchers, and civil society organizations around the world use it to untangle complex relations that impact them and their communities.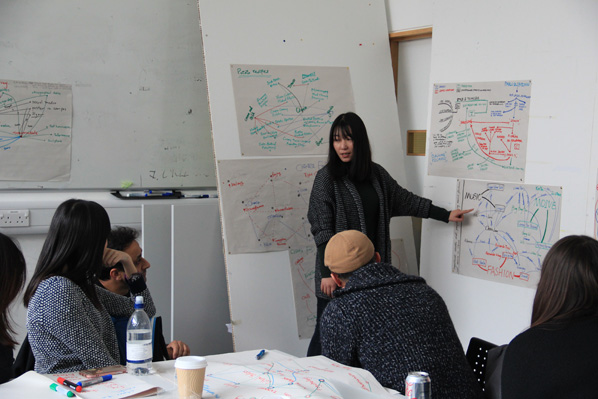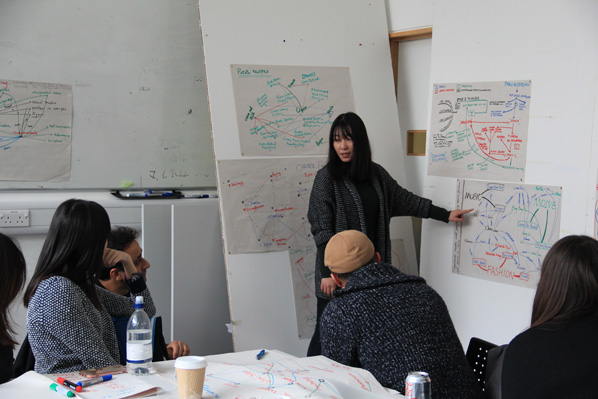 CM: Do you see networks as maps? Monovacation seems to deploy features of both in its networked parody of the commodity forms and repeated images that characterize the tourism commercial as a typology. What are some key distinctions that might separate these two forms from one another in their attempts to frame, visualize, and enclose data?
BA: As I mentioned earlier, I use network as a map vs network as an event separately in my work.
Monovacation introduced network traversal as a method to deconstruct and explore movies as databases. The official tourism commercials of countries in competition with each other have been selected and each film has been divided into the possible tiniest clips. The 3-4 second long clips have been coded with tags. Tags with shared clips are connected to each other (weighted with number of clips) on a network diagram, which runs as a self-organizing software simulation. A new movie has been algorithmically generated through a traversal on this network map, a program navigating from one node to another, following the weighted path among the tags. Seashores from Egypt to Portugal, women from Israel to India, mythological figures from Thailand to Turkey formed an extracted fantasy of "vacation".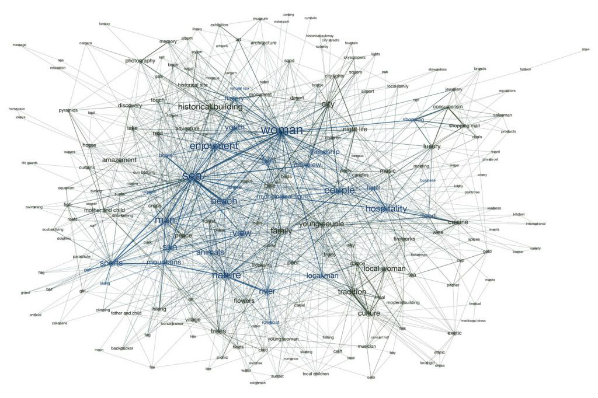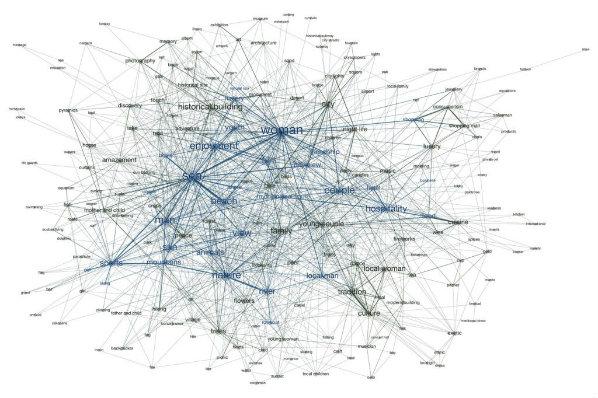 CM: The Graph Commons platform contains an additional axis that static graphics do not: time. How does working within digital media open up new models for orienting the user within data collections, particularly where the ability to represent change-over-time is at play?
BA: Networks are inherently dynamic, undergoing constant changes, both within the composition of nodes, and in the relations between nodes. To help you understand how the network changes and behaves over time, Graph Commons provides a timeline interface. It animates your network map as nodes leave and enter the network and the map expands or contracts in time. The network shape, radius, density, intensity, and emergence of clusters, central and peripheral actors all become observable and comparable using the timeline feature.
CM: Networks are the predominant and paradigmatic episteme of the information age. What kinds of relationalities, phenomena, data collections, or texts do they fail to capture? In other words:
a. What the network is NOT suited to do/perform
b. On speculating through an accelerated lens, what will the predominant formal and organisational structure of the next century look like? Will networks continue to play a role, or will they be completely surpassed by new organisational and structural logics?
BA: Bare network mapping may not be sufficient in studying multilayered diverse network dynamics where actors (nodes) and relations (edges) is not clearly distinguishable from one another as in swarms of species or molecular activity. Moreover, at the heart of capturing data lies the question of measurability. If something analogue can be measured it becomes digital, then it can be linked to other data points and become a subject of a network analysis. I think in this day and age, even emotions, intentions, and desires could be measured to a degree, if not socially reproduced.
In a world where every atom can be addressable with an IP address (IP6), discussion of the possibility of capturing analogue things is increasingly less relevant. What becomes critical is the question of who captures and controls what data owned by whom. Do you own a self-driving car's data captured from your neighbourhood? Are you in control of your data captured by the network medicine? Are you paid rent for the use of data that belongs to you? Data oligarchies will only continue to grow, and this situation of data dispossession will increasingly constitute what I call data asymmetry for many years to come, until we move from connectivity to collectivity, build purposeful exploitation-free autonomous zones, and reroute our life activities in solidarity.
Regarding the future of organizational structures as imagined to be constituted by cryptocurrencies, something clear from today is that decentralization is not necessarily democratic. It should be deliberately discussed that ones who design the protocols have power and network effects can generate inequality. A blind belief in decentralization would not be so different than a belief in free market ideology. When Poland, Chile, and Turkey opened their markets to the world in the 80s, globally networked corporations penetrated into these markets completely within the laws and yet left the small locally connected actors stagnant, this is one example how network effects could generate inequality.
Featured image: 98.235.73.27, 2016-07-10
Nye Thompson is a London-based artist whose work explores the interface between physical and virtual domains. Her recent artwork Backdoored involves the collection and online archiving of images taken via unsecured surveillance cameras worldwide. Backdoored was featured at Internet Yami-Ichi at Tate Modern in May this year. Backdoored.io, curated by Kosha Hussain, followed as a solo show at Bank Gallery, London in August. Artist Millicent Hawk interviews Nye on the technology, aesthetics and universal conditions that make this work both compelling and uneasy at once.
Millicent Hawk: Backdoored is transparent in its approach – the website tagline reads, 'Intrusion | Surveillance | Exposure'. And whilst there have been a few (mostly misinformed) concerns aired publicly about the invasive nature to the work since the first solo exhibition of it this year, you're not actually a hacker and these images existed already before – can you explain how these images are taken and the issues they raise.
Nye Thompson: To me, Backdoored highlights the technological erosion of our privacy and through this work I'm exploring the factors that make us active contributors to this process. A 'backdoor' is slang for a feature or defect in a device that allows the bypassing of normal authentication. These images are generated by softbots belonging to specialist search engines which trawl connected devices (the Internet of Things) for security testing. The bots take pictures when they discover an unsecured camera and save them into their search results. In most cases the owner of the camera has no idea this is happening.
For some time now I've been interested in the Internet of Things and its potential impact on our personal privacy and liberties, but how do you create artistic discourse around something so abstractly technical? So when I first discovered these images they were revelatory for me because they provided me with a ready-made visual language to talk about these issues. There is also a performative thread running through the project: every day I get sent new images, and I attempt to unpick meaning from their apparent randomness by developing taxonomies and applying them to each one.
MH: So how does one avoid being, ahem, Backdoored ?
NT: If you have an IP surveillance camera in your home then you are basically broadcasting your domestic life onto the internet. This data needs to be protected by setting a unique, secure passcode on the camera. The images in Backdoored come from cameras that don't have this. Part of the problem is a toxic combination of low public awareness of privacy risks combined with profit-hungry manufacturers and lack of regulation. But these Backdoored cameras are just harbingers of what is to come – a future surrounded by smart objects all collecting and sharing data about us.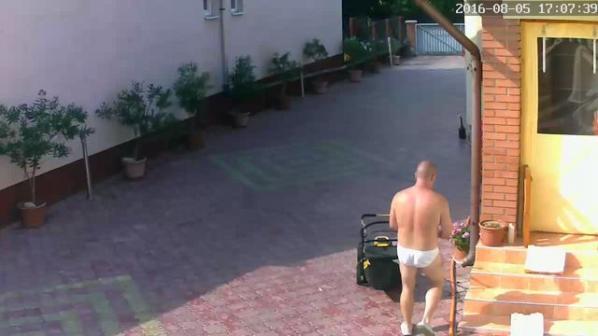 MH: The word 'Backdoored ' implies something that's both disturbing but potentially exciting too, although, with explicit reference to the screenshots of a child or an elderly person in bed, combined with geo-location details – it's totally creepy. However, those particular images aside, there's something fascinating with many of the vidcam shots. Bots are set off to capture the image at a single point of finding unsecured domains so people are captured in their domestic settings – at ease in their pants, for example. This serendipitous and incidental timing without a human-decisive moment or any playing to the camera makes these images – albeit voyeuristic – seemingly more representative of the real and something nearer to the truth. So the digital aspect to the dark world of unsecured vidcams brings me intrigue as well as valid concerns over individual rights to privacy.
NT: Yes, although images of people in their homes form only a part of the surveillance images I find; there are wastelands, machinery, bars, building sites, hidden cameras, zombie cameras – forgotten but still broadcasting. They form a kind of covert mapping of contemporary concerns and anxieties worldwide.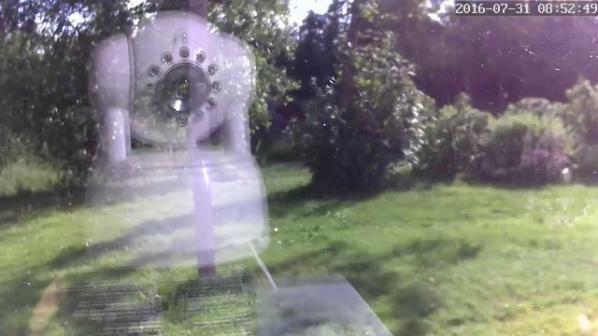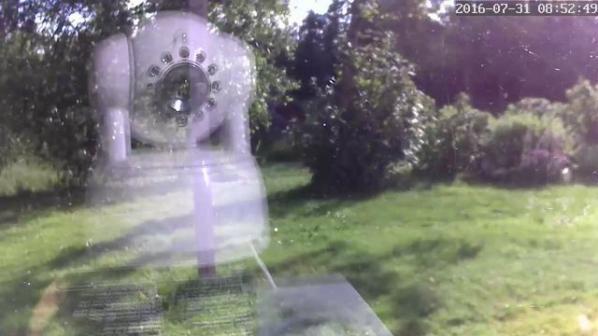 MH: Yes, this is different to public surveillance and government snooping which – for the most part – seems to have been accepted. Similarly to public surveillance though, home vidcams seem an unnecessary reaction to an underlying and excessive state of fear, and the voracity to control; anxieties in these images then are represented through the choice of self-prescribed surveillance.
NT: Yes, it seems like the scenes and objects in these pictures predominantly represent a kind of metaphysical anxiety, or a way to reassure ourselves of object permanence. These are things that we feel we need to monitor constantly in case something bad happens, although it's not always clear how we would meaningfully intervene. It's a classic case of a technology creating a need, and a new demand on our attention. Suddenly we have the ability to watch the people and things in our life 24/7, and so not watching can almost feel like a failure to care. Yet at the same time there is a distancing, as we engage with our babies, our elderly parents, our pets, our work colleagues, our possessions – as live video streams rather than through physical, embodied interaction.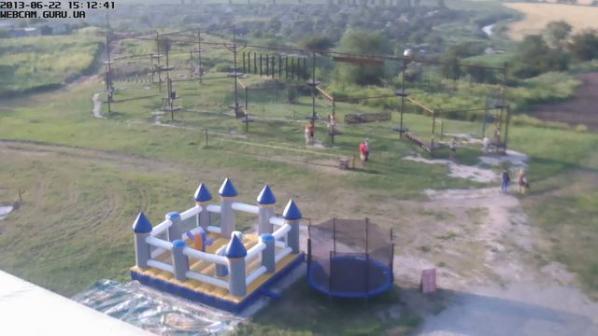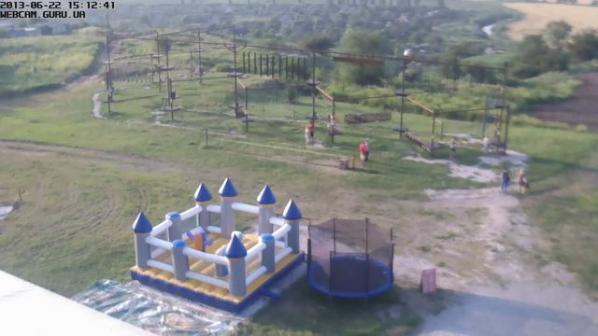 MH: Thinking back to earlier this year, Backdoored was a new idea for you. And something that I – and presumably many people – weren't even aware was happening. At the time, we discussed the premise for this work and shared our concerns of how ethics get outpaced by rapid technological development. How do you reconcile Backdoored seeing that these images bring greater intrusion to those whose privacy they reveal?
NT: This is an important question. These images are already out there for anyone to find, and more significantly millions of these cameras are insecure and vulnerable, yet, as you said, many people are not aware of these facts. Of course I am conscious that by bringing people's attention to them I am also amplifying the images, so there are ethical and curatorial challenges here. But these images do already exist and I'm using them in a very direct way – drawing attention to privacy and surveillance issues. There's immediacy to imagery that resonates when a full-length article might not. I think public reports on privacy issues, by organisations like Privacy International & Big Brother Watch (to name just two), are massively important but they are endlessly firefighting this international problem. Who's to say art can't have an effect on these issues too?
MH: Raising awareness helps – last week I made a studio visit to an artist who had a Backdoored postcard on his desk, the tape over his webcam was a recent addition since seeing your work at Tate Modern. But, further to public awareness, lawmakers, regulators, manufacturers and commercial watchdogs need to work together to ensure privacy matters. That said, state surveillance is at a insanely invasive level – I'm thinking of GCHQ's Smurf Suite and the Investigatory Powers Bill (which targets journalists' privacy on whistleblowers) – vidcam backdoors perhaps seem trivial for a government to attempt to regulate and, perhaps, are even a welcomed accessory to state surveillance. On the issue of state surveillance, you were faced with some rather heavy legal threats – explain.
NT: Ah yes. Backdoored.io at Bank Gallery this year triggered an official complaint from the Hong Kong Commissioner. One of the works featured domestic scenes from Hong Kong – they seem to use a disproportionately high volume of unsecured surveillance cameras in their homes. First I received legal threats from a Chinese newspaper, then Channel 4 news weighed in with a recorded complaint from the Commissioner and demanded that I give them a (pre-recorded) interview in response. They then broadcast a sensationalised news piece, using a heavily cut version of my interview. The news article attacked me for my use of these images, while at the same time deliberately obfuscating the privacy and technology issues and how the images came to exist in the first place. Ironically, a few weeks later, the media was full of reports that the FBI was advising people to put tape over their webcams to protect their privacy!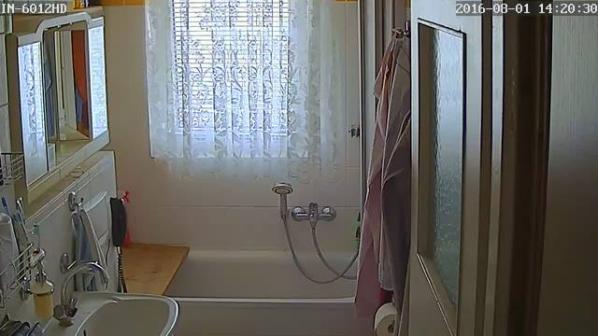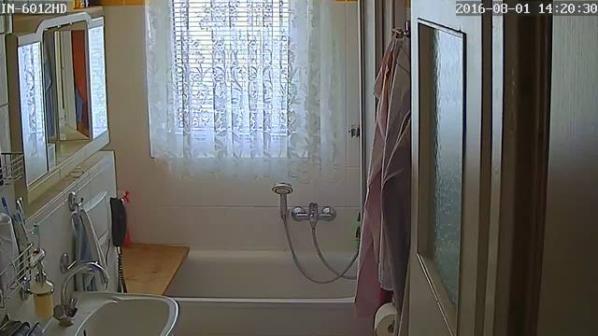 MH: Ha, fifteen years too late. In terms of the complaint from the Chinese Commissioner for Hong Kong, it seems rather duplicitous that a country with the most pervasive internet censorship to maintain control over it's public (I understand ProtonMail has a large Chinese user base) would be interested in threatening a UK artist here – what's the percentage of webcams that are manufactured in China?
NT: No comment 😉
MH: So what's next for Backdoored and how do you see the future for privacy?
NT: Backdoored highlights this very real and disturbing fact – these images already exist. What does this imply for us now and what does it imply for the future? Backdoored foregrounds privacy and surveillance, although, as an artist, I'm also interested in these images as material: the social and cultural messages encoded within them; their robotic origin; and the complex responses they evoke in the viewer. These images are signifiers for some of the epic power struggles* currently taking place at the cutting edge of technological development. This surrendering of our privacy seems like a one-way ticket; once we've lost that could we ever get it back? What we want for our futures must be dealt with now.
* In recent weeks we have seen just how easily these unsecured cameras can be 'weaponised' by hackers. For example, millions of these cameras have now been infected with the Mirai and other viruses. This allows them to be conscripted into giant 'botnet' armies which can be used to attack or censor other parts of the Internet.
Nye Thompson's Backdoored will be in TERMINAL, a group exhibition opening at Avalanche in December. For 2017 she is planning a UK touring show, and also a panel discussion on issues raised by the project. Event details can be found on the Backdoored website.
Contact:
@nyethompson
www.Backdoored.io
In many of the projects by French Vancouver-based artist Nicolas Sassoon, space and how we perceive it are two of the most inquired questions; it could seem casual that he mostly makes GIFs, but looking at his works you'll realise the necessity of reflecting on environments, both artificial and spontaneous, using such a specific format. His works ask the viewer to not stop just at the first impressions; sure, most of his GIFs are astounding in terms of animation, use of colours and shapes, but all this technical skill is employed for inquiring our position within environments – not just laptop monitors, but real, concrete buildings and dreamy contexts as well. This is just one of the many introductory points from which we can start talking about INDEX, his latest work which has been featured on the homepage of Rhizome in the first weeks of October and that can be viewed here, on his website.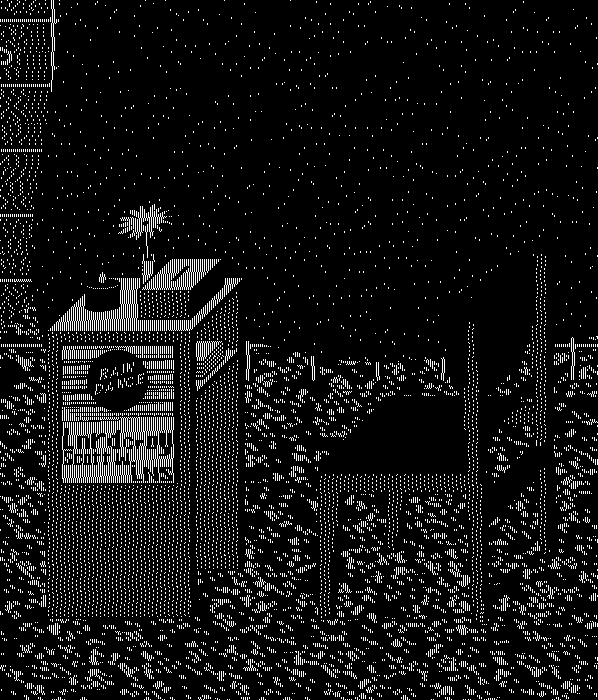 FL: One of the first things that struck me about this project is the relation between hypnagogic dimensions and the technical features of GIF format. The never ending loop of events and the way in which you can change your perception of the same object are important aspects of both; I wonder what you do think about this, especially from your point of view as an artist.
NS: INDEX is representing a project space/music venue in Vancouver BC where I co-organized electronic music events in 2015. It is depicted in the process of being setup for an event titled Rain Dance which happened in August 2015. When I started working on INDEX I was curious about the process of rendering a detailed scene from memory. I had many memories of the venue during the installation phase, a few days before the event. I began to render these memories and details from the installation period within what I could remember of the overall architecture. In that regard, INDEX is an effort to recollect and fixate details about this particular space at this specific time. Some parts of the work are relatively accurate while some other parts are imaginary. The hypnagogic and effervescent visual aspect of the work is informed by this process. It's also informed by the nature of the events that took place at this venue.
FL: Speaking of memory, what could be a connection between it and GIFs in your own opinion? What are the technical features of this format that could it make appropriate as mean to show memories? Since you mostly worked with GIFs for many years, I wonder if you started to experience events and places as objects suitable to be translated into this format.
NS: The most tangible connection I can think of between GIFs and memory has to do with the history of the web since GIF is an image format that has survived throughout the evolution of the Internet; it is an ancient species that has survived numerous cataclysms. In my work, the connection between GIFs and memory comes from a desire to reconnect with specific moments and places, to create a form of record of these memories. The representation of these memories is an opportunity to formulate mental images of architectures, landscapes and other elements into visual forms that are minimal, incomplete, and encoded. I also enjoy using the GIF format as a very subjective archive; for example, in opposition to the objectivity of 3D scans from historical artefacts. INDEX contains some historical and factual data but it's also completely skewed by my own perspective.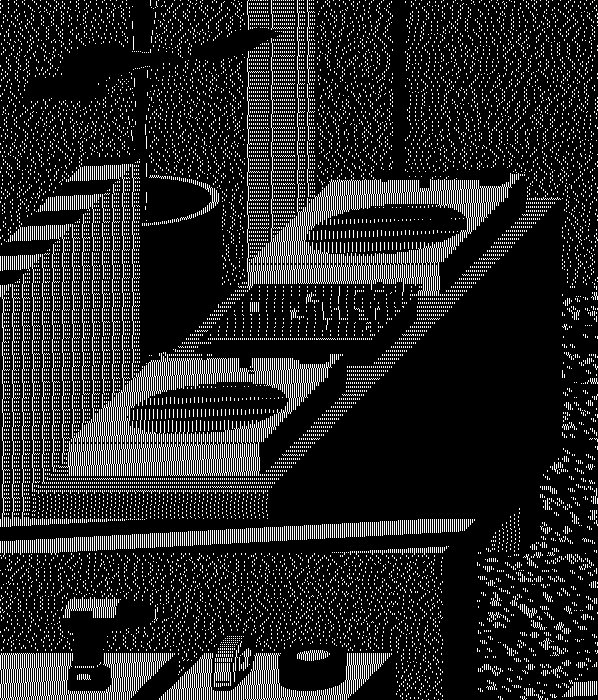 FL: This is an interesting reflection; I like the concept of the GIF format behaving as a selfish gene, in terms of adaptability throughout many different contexts and times. In your own opinion, what is the reason behind the fact it has so much importance in the last 20 years (and counting)? I can't help but think about the relation between the ways we use to connect to the internet (ie the devices we use, the span of time we stay connected, the reasons we're connected, etc.) and the faster and faster speed of our internet connections. What do you think?
NS: The continuous presence of GIFs online has to do with the format being perfectly adapted to web environments and its relentless user applications. If you look at early HTML pages, GIFs were always a highlight; they allowed users to add dynamic elements throughout their content. Inserting animations in the middle of text, images or diagrams was a novelty. GIFs embodied that novelty; they were a simple and accessible display of something "multi-media" so they became instantly thought after, heavily used, and stored into databases. GIFs are still pervasive today in forums as image profiles or as punctuation in comments; DUMP.FM personified that within the net-art community, but if you look at any forum or social medias platform it's still present. From a technical standpoint, the GIF format is attractive because it works like simplified video editing; you set up an image sequence, decide on the speed, and loop it forever. Aside from the APNG format – which never really took off – no other image format offers these capabilities. It covers fundamentals, from traditional animation (frame by frame) but also offers flexibility in terms of input since you can make GIFs from literally anything. The looping function has infinite fields of applications and is impactful visually, which is perfect for the attention seeking nature of Internet space.
FL: Yes, GIFs have been very important in the first years of the Web especially because they bring depth to Web environments; the fact that artists like you are bringing this format from the usual contexts (ie laptops' monitors, smartphones' screens, etc) to physical spaces totally makes sense to me. In both cases, we're talking about fixed environments where the never ending GIF's movement affects their perception. What do you think? What does it change when you work on a project that will be on display on a Web site and another one which will be hosted on the facade of a building? I'm especially thinking in terms of spaces and perception of shapes and colours…
NS: It has been a challenging process to exhibit screen-based works into physical space, mainly because screen space and physical space are so different in terms of experience. Looking at something on a laptop screen feels intimate, but watching the same thing in a gallery or museum is more of a social experience determined by the immediate architecture. I think a lot in terms of experience in my work and I've come to adapt this thought process for installations. I determine the scale of my installations based on the architecture in context. I work primarily with projections whose shapes and sizes references windows, doorways, or other architectural features appearing in the space. These referential elements articulate my work in space like an environment adjusted to the architecture; an added layer which plays with the configuration of the space. I often see my installations as projected sets, or giant digital props injecting imaginary scenarios within architecture. It feels like a natural extension of what I'm trying to do with screen-based works, but it also really engages with the architecture in context.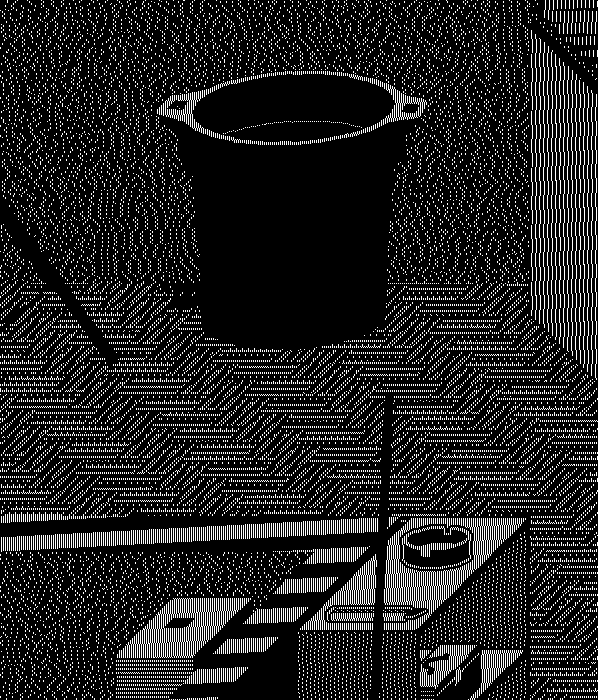 L: Speaking of the importance of GIFs in our daily online routines, I wonder if and how the so-called GIF art has been influential in respect to the broader use of this format by general public; I'm especially thinking to Simple Net Art Diagram (1997) by MTAA, to the way it used the features of this format to add a little magic to what would look like as a diagram – in other terms, do you think the irony, the cleverness and the experimental approach of the first artists working with GIFs have been understood and implemented by non-experts?
NS: I find early GIFs made by artists as influential as the GIFs made by early web designers, scientists, and other random users involved with the format. GIFs are created from pretty much anything and there has been an infinity of cross-overs in terms of influences. So many users have gone beyond the typical level of involvement with this image format, it would be presumptuous to give credit only to the artists. Still it's amazing to see the format being acknowledged in the recent historical work on Internet Art, and I'm hoping to see many GIFs in the new Rhizome's NET ART ANTHOLOGY! I also believe the history of GIF is a history of the vernacular which would deserve its own separate study.
FL: When you see the work, you can't help but think of '80s computers; in other terms, the black background and the blinking white dots and lines suggest this association. Can I ask you why you did choose this specific aesthetic?
NS: One of my interests for this type of early computer imaging has to do with the formal and optical properties of these graphics; the way they behave on screens and how they produce kinetic experiences. This is visible in works like PATTERNS where I focus on abstracted animations. Working with these out-dated graphics feels similar to working with an engraving technique or a type of craft that belongs to a certain time period. Some crafts and imaging techniques tend to be associated with specific eras. In the case of early computer graphics, their era is the end of the 20th century which I feel strongly connected to. I also look at these graphics for what they generate in terms of aesthetic experience. They are the primary visual language of the display technology we use today, and they've generated many revolutions in the way we perceive contemporary images.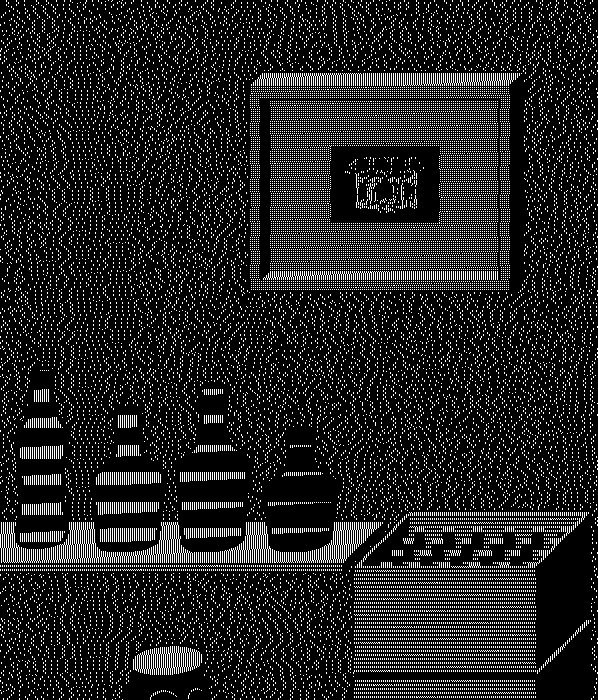 FL: You just highlighted one important aspect of your works as whole; This makes your projects, on one hand, to look modernist as they explore how minimum information can create a kinetic effect, rooted in the belief that objects can be reduced to quantifiable patterns and shapes; and on the other, they are nostalgic, reminding us of the times when when creating digital pictures was not so dissimilar from artisanship. What do you think? Am I wrong?
NS: I've always been attracted to the idea of developing a craft or skill as far as possible. My focus on early computer graphics was a conscious choice in that sense. It came quite late in my practice when I felt the need to make art for my own sake, without professional incentives. My generation grew up with the first home computers and there is often a generational shift of perception when it comes to early computer graphics. For me, this aesthetic is linked to childhood, fantasy, entertainment, while for other generations it doesn't have the same emotional input. But no matter the generation, this aesthetic has a definite "time-stamp" and most audiences will associate this aesthetic with that "time-stamp". The early stages of my practice were very focused on how to appropriate this aesthetic, to turn it into my own visual vocabulary and to articulate it with elements inside and outside of this specific "time-stamp". I feel many affinities to painting because of this relationship I have with the visual components of my work.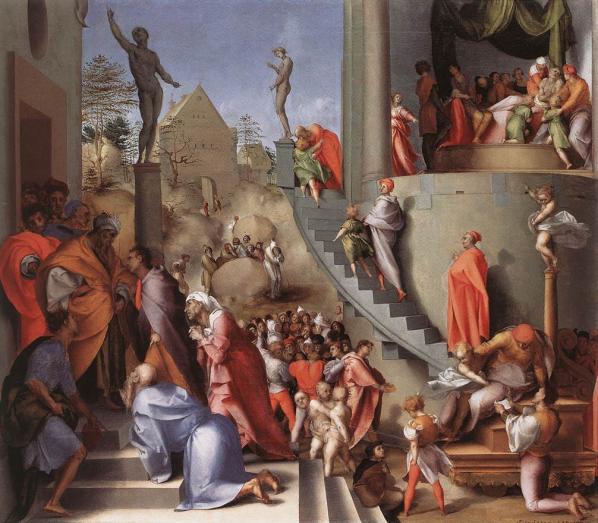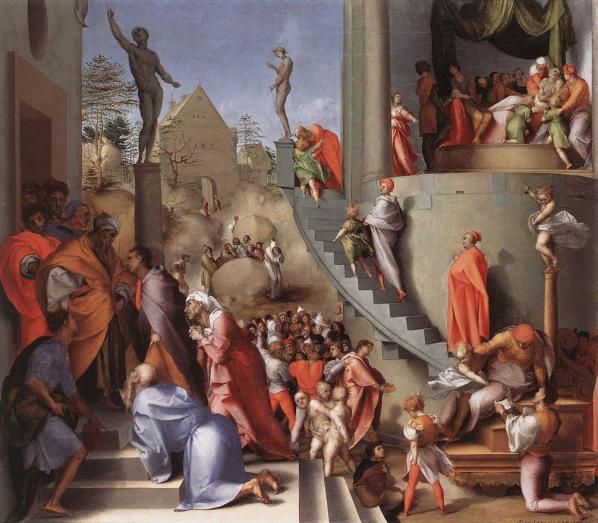 FL: Speaking of painting, the other day I was reading The Social History of Art (1951) by Arnold Hauser and one text passage struck me in relation to INDEX. "[Mannerism] allows spatial values, different standards, different possibilities of movements to predominate in the different sections of the picture. […] The final effect is of real figures moving in an unreal, arbitrarily constructed space, the combination of real details in an imaginary framework, the free manipulation of the spatial coefficients purely according to the purpose of the moment. The nearest analogy to this world of mingled reality is dream." Now, I'm not suggesting the idea that your project is mannerist, but I can see some shared features; the way you constructed the space makes me feel a set of arbitrary rules working underneath the blinking white lights, the objects you depicted are somehow real but fixed in a non-realistic dimension. What's your opinion?
NS: When I began this project, I wanted to develop a new direction that I approached with previous works like STUDIO VISIT. I wanted to portray a real space and make it exist within a different dimension. I was picturing an animated relic, completely isolated and playing itself indefinitely. I focused on my memories of the space and on the reasons that led me to render it. Index was a project space which felt important in the cultural landscape of Vancouver, it also had its own personality. I knew the venue would eventually disappear and be forgotten for the most part. I wanted the work to become an expressive record of this, charged with energy and subjectivity. There is also a form of nostalgia expressed in the visual language I use, and I wanted to articulate this sentiment with the work. This is what led most of my formal decisions. I worked with mental images of the space seen through a lens revealing the energy of each object, and how these objects were infused with the activity of the space. For instance, some parts of the floor were made of these very small sections of hardwood flooring, and it was an area where people used to dance. This translated into a very dynamic area in the work, like a multitude of small conveyor belts imbricated into one another.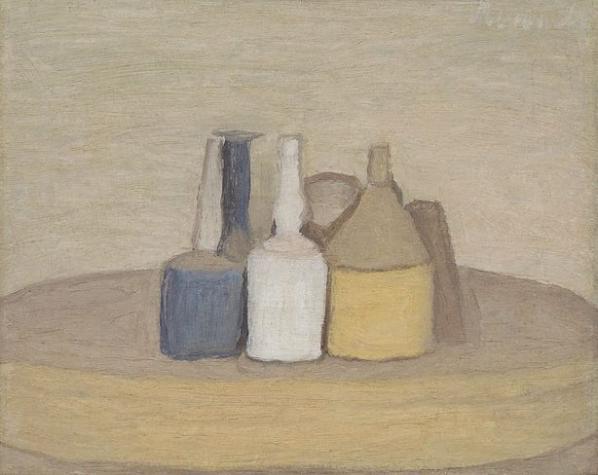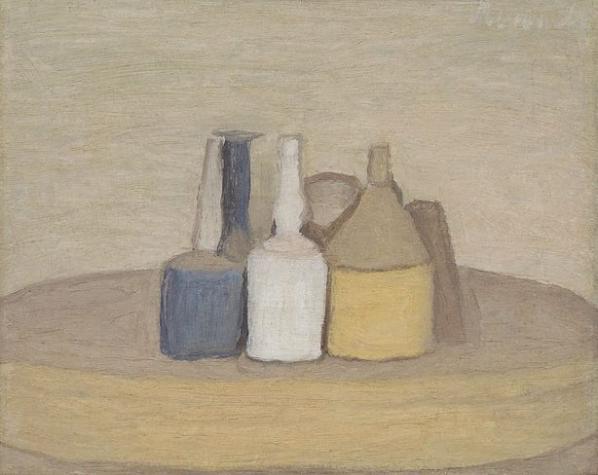 FL: It seems to me you used isometric projection to depict the objects, a technique employed mostly in technical and engineering drawings; in fact, the scenes look real but not physically reachable, as if they exist on their own – in other terms, they look eternal, recalling the still life paintings by Italian painter Giorgio Morandi. In his case, unlabelled bottles and unrecognisable objects make the scenes unhistorical and closed in themselves; I think it's interesting the fact you both employed similar devices to depict still life objects – although it's clear there are many important differences between your works. What do you think?
NS: I've always been interested in using screen-based graphics to express the materiality of physical objects or imaginary structures. This is very apparent in early works like FREE CUTS. These works were created as sketches for sculptures, but in the end, they embodied the sculptures on screen. Like paintings, digital images exist on their own plane, and they can develop their own materiality. In my work, this materiality often manifests as a tension between the flatness of the screen and the sculptural properties of the graphics. Sometimes the work feels like it resides in its own plane of existence, like an object stuck between two worlds. This image of something stuck between two worlds is dear to me because it feels so relevant to my experiences on screens. Things can appear so tangible and so distant at the same time, so desirable yet completely unattainable. With isometric perspective, I find a lot of interesting ideas in ancient Japanese works. Isometric perspective is nothing new but it seems to hold a stronger imprint from engineering drawings and video games than from these much earlier art forms. In the case of INDEX, works like The Tale of Genji – a scroll depicting Japanese interiors from the 12th century – were very inspirational. The scroll depicts social scenes with a good level of detail, and it gives the feeling of overlooking the architecture. The vision is fragmented like in INDEX, and you have to unroll – or scroll – to see the rest of the space. These old works feel very contemporary, probably because isometric perspective has been so used in computer graphics.
Featured image: ToolsForAction.net / Artúr van Balen and QueerSport.info / Zeljko Blace, 'POP-UP RAINBOW', 2014
Zeljko Blace is working in(-between) contemporary culture, media technologies and sport, cross-pollinating queer, media and social activism. He is one of the initiators and a co-curator of the project 'contesting/contexting SPORT 2016.'
'contesting/contexting SPORT 2016'
to reclaim the field with art and activism
exhibition and program in Berlin (08.07-28.08.2016)
at nGBK and KunstraumKreuzberg/Bethanien
http://ccSPORT.nGbK.de
www.facebook.com/cc.sport.2016/
www.twitter.com/CcSPORT2016
The exhibition and program contests the field of SPORT through critical art and activist practices. Coming from feminist and queer practices, the project aims to challenge discrimination and encourage emancipation. SPORT is contextualized from its declarative neutrality and autonomy, rendering diverse influences, but also experiences and conditions of SPORT realities visible.
Organized by the ccSPORT international working group of the nGbK including also: Caitlin D. Fisher, Carmen Grimm, Mikel Aristegui, Sarah Bornhost, Stuart Meyers, Imtiaz Ashraf, Andreea Carnu, with support from: Tom Weller, Alexa Vachon, Ilaa Tietz, Tabea Huth, Barbara Gruhl, Steffy Narancic, Tristan Deschamps, Coral Short, Gegen Berlin, Schwules Museum, and advisors: Alex Brahim, Jennifer Doyle, Philippe Liotard, Jules Boykoff, Stephane Bauer and †Frank Wagner.
BOSMA: The 'contesting/contexting SPORT 2016' exhibition and program shows a wide range of uncommon perspectives on sports, questioning cultural systems embedded in them we hardly ever think about. Why did you make this exhibition?
BLACE: In this 'networked' and globalized time we paradoxically live out a multiplicity of highly fragmented realities, niched in specialized interest groups, while 'others' feel they can not contribute or even relate to them. It felt like this to me in my work during the late/post 90s with tactical and net media activism/art – fully disconnected from queer politics and sports organizing for which I had an increasing interest. In general the field of sport has not been part of the lives of many intellectuals, activists and creatives. Many had bad (even traumatic) experiences with sport in childhood and adolescence, feeling alienated, or simply not recognizing it as a possible field to develop work in (unlike right-wing populists in tribal fan cultures). Simply put, the sport system has been taken for granted in its current form. Hence, my first curated sport exhibition title, paraphrased 'sport hater' Chomsky, in 'Another SPORT is possible?!.' (2012, Galerija NOVA, Zagreb, Croatia). My Berlin colleagues and ccSPORT co-founders Caitlin Fisher, Tom Weller and Carmen Grimm felt the same about the separation of sport from arts, activism and academic research. Together (with the support of exhibition spaces nGbK and Kunstraum Kreuzberg/Bethanien) we made plans to instigate and support intersections, cross-pollinate practices and perspectives between these fields through an exhibition, program and media work. We strongly felt the field of sport would never become self-critical and reform, nor would it engage with a wider audience beyond a given consumerist mode, if left to the managerial mentalities and the opportunism of its leaders. We need to reclaim the field of sport together to change it.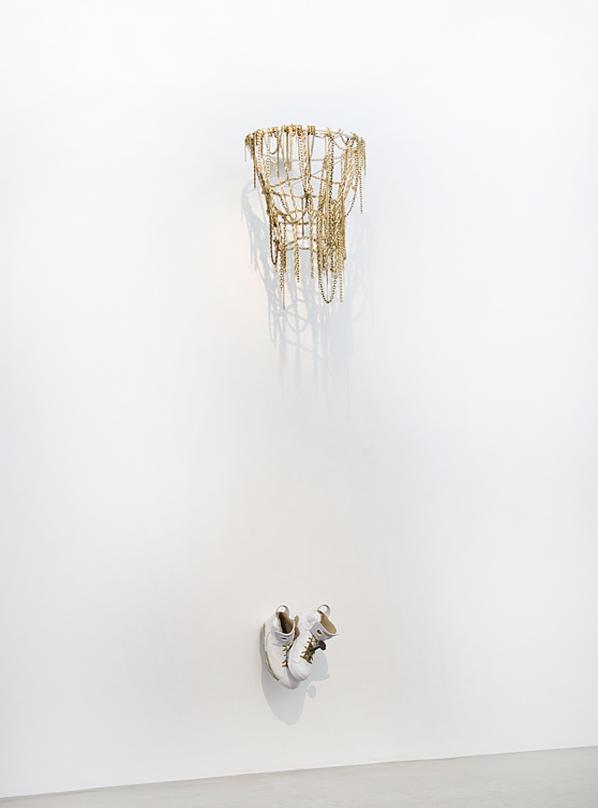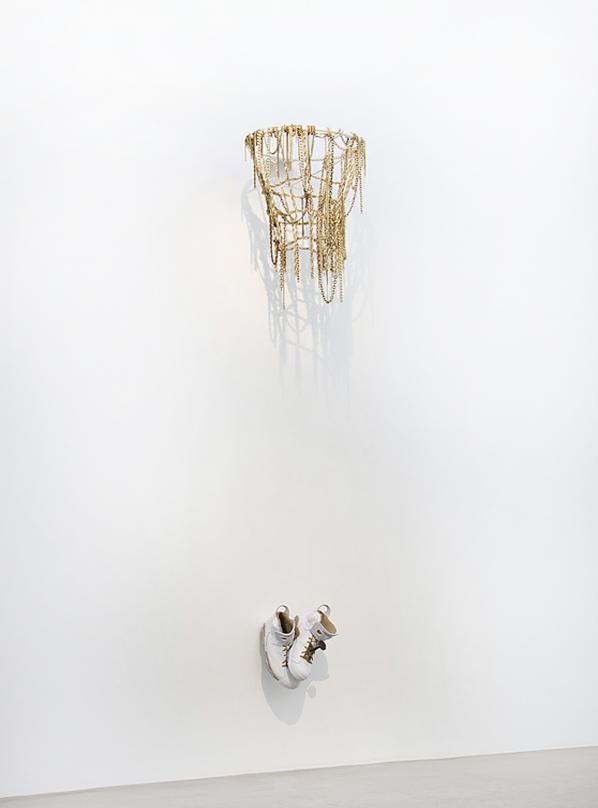 Is this the first ever exhibition criticizing the cultural and political dimensions of sports, and if not, how does your perspective relate or differ from earlier approaches?
I can not say with complete certainty what other group exhibitions on sport critique have taken place before. There have been many on a small scale, marginal in comparison to the huge exhibitions that 'celebrate' sports and are used as decor and entertainment accompanying sport spectacles (a notable exception is the seminal work 'Electronic Café' by K. Galloway & S. Rabinowitz at the 1984 LA Olympics, that actually provides space for interaction/discussion in between different city locations). There were also a few archival exhibitions looking at historical artifacts and documentation critically, as well as some that were experimental and playful (such as the Fluxus Olympiad, scripted as non-competitive multi-sports event) but these approaches were somewhat one-sided. We aspire to create a basis for both critical reflection and informed envisioning of possible developments, by looking at personal perspectives and artistic visions, next to grass-root alternatives and interventions.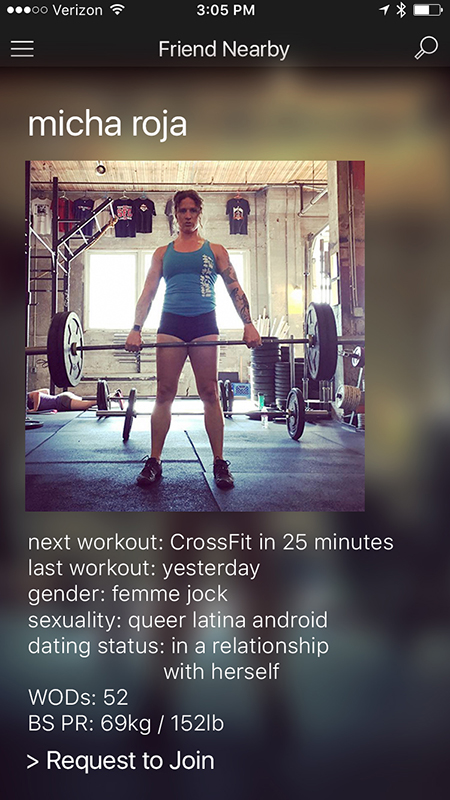 The main threads in the exhibition seem to be gender, queerness and the connection between culture, commerce and rules in sport. Are these the main issues at hand?
Indeed our starting points were feminist and queer positions, but we were also very interested in the wider range of intersections and systemic issues within the field of sport that we could connect, rather than focusing on single-issues like homophobia or racism as is often done in mainstream sport campaigns. We decided very early on that the project would not be about identity politics, but rather about the multiplicities of axes of discrimination. There is a spectrum of emancipation efforts and practices that inspire us to think outside of gender norms, result-focused competitions, spectacle creating events and omnipresent 'development' narratives – which ignore for example that women had more access to certain sports historically in different geographies then they did in past 30 years of globalized neoliberalism.
augmented_profile from Diego Grandry on Vimeo..
How do you see the role of the media in the perception of sport?
Traditional broadcast media are the key stakeholder in the Olympics and similar sporting-spectacles. They have made the organizers of large sport events addicted to their huge broadcast contract revenues, but then inherently push for the spectacle of mega-events even further at the cost of other aspects. Newer sports that have evolved around this economy of attention have often sexed athletes (most visible with female beach volleyball) or at least contributed to enforcing gender stereotyping (like the feminization of soccer/football to the point that there are almost no short haired players at the Olympics). Instead of actively evolving with the progressive trends in sport, most broadcasters deepen the stereotypes; too often commenting on the marital status and appearance of female athletes, or referring to them as girls. Athletes from smaller countries, and sports that receive the least coverage are often looked down on, projecting neo-colonial relations on them (or hosts as in Brazil).
With internet networks and 'social' media the situation it is more complex as the interactive nature of media often allows for feedback and multiple standpoints in the same, or various foras. These media diversity brings to the surface and exposes critical minority voices and individuals who are able to argue against norms and question their necessities. For example, the tokenizing of muslim female athletes during these last Olympics received great reactions including historical facts about muslim women winning medals in the '80s and '90s. Also the outing of gay athletes by one reporter, was widely criticized online and the media hype reboot around Caster Semenya was compensated by internet and hybrid media (i.e. AJ+) publishing numerous expert articles and even giving voice to many (including former opponents critics converted to supporters as in case of Australian runner Madeleine Pape).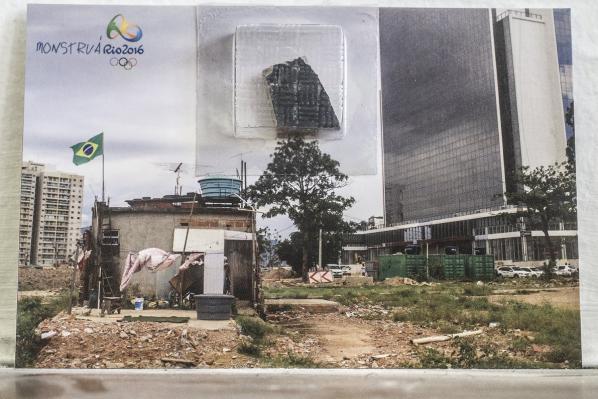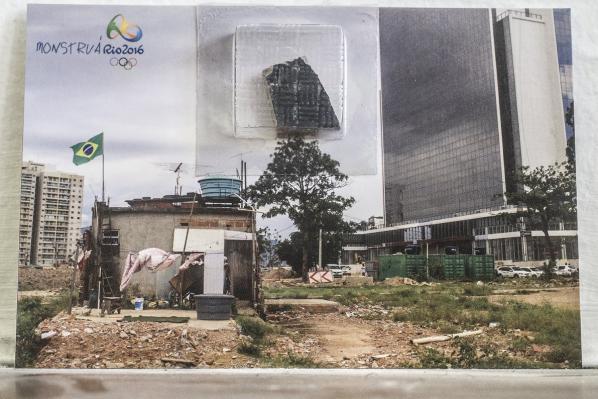 The connection between rules and cultural systems in sports is fascinating to me. You have worked as an organizer/curator in Multimedia Institute/MaMa before focusing on sport. What is your perspective on the rise of technological systems in the enforcement of rules, like for example drug testing or electronic goal-line and court line tracking?
Actually, the technological aspects of sport are the ones that still need to be addressed more specifically (technology centered single sport competitions exist since years, with The Cybathlon as their olympics premiere in Zurich, October 8th 2016). They not only re-enforce certain types of (measurable) norms, but also reduce the complexity into what appears to be arguable 'logic' and 'common sense,' while hiding other aspects (psychological and even aesthetic). Drug testing is an important measure of control, but is usually focused on the supra-performance of medal-winning athletes, rather than concerning itself with more generally applicable questions: what are the drugs, who has access to them and why. As long as the prevalent 'production' of results at all costs is dominating sports, the goal of 'clean' sports regardless of technological advancements in control will remain impossible. Gender policing at the Olympics has had a lengthy technological path, starting with visual and medical inspections, moving on to DNA and hormone testing and nowadays being fully questioned. Measuring and tracking technologies have the most interesting potential, not only for confirming line calls but for reshaping sports into allowing potentialities of variable norms and measuring based on generative fields/infrastructures. However, this kind of innovation is more likely to develop in the edges of eSports industry (that is pushed by novelty rather than burdened by traditions and conventions) and then maybe get normalized into traditional sport competitions once existing sport federations and regulatory bodies start losing young markets.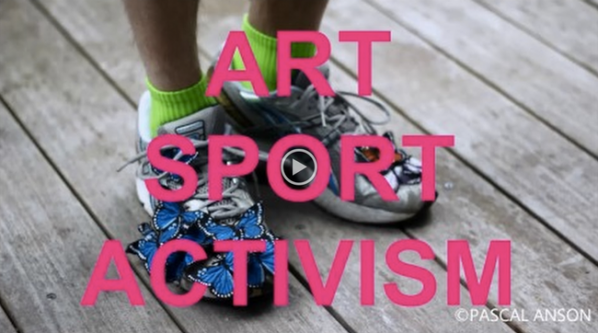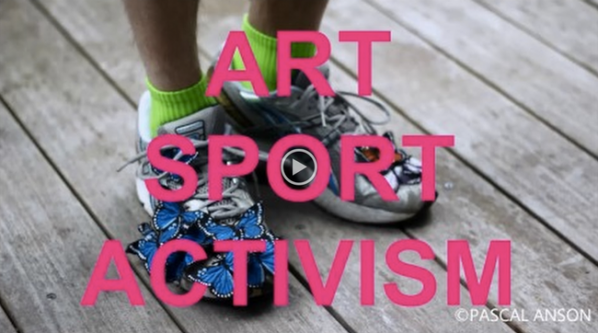 What do you hope to achieve? And in line with this, are there plans for follow-up events (possible also relating to tech)?
It was important for us to initiate conversations and collaborations that were not in place before, especially between those excluded from the mainstream sport system. We stirred up some interest from academic researchers for immediate follow-ups, but also informed some activists and artists of each other's work. Ideally this could be developed further to elevate the critical and creative work in the field of sport and address issues in multifaceted ways.
We hope the exhibition and program enabled visitors to develop a more articulate position rather than just LOVING / HATING SPORTS, maybe supporting our platform — and ideally also inspired them to build personal or collective proactive relationships to sports. Maybe through practices of engagement against mega-spectacles and hyper-commercialization of sports, while supporting/partaking in grass-root sports or reforming the mainstream system.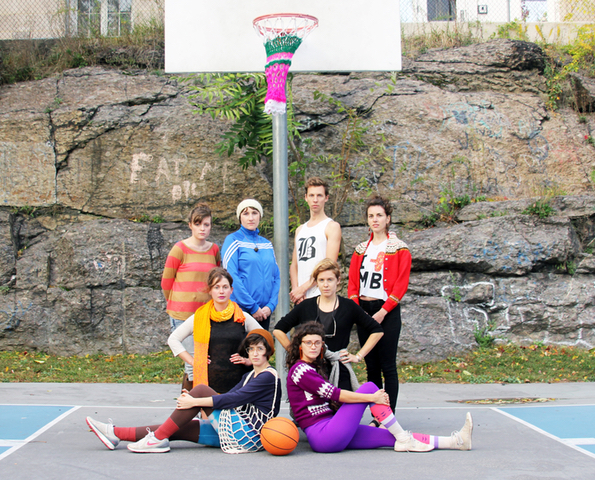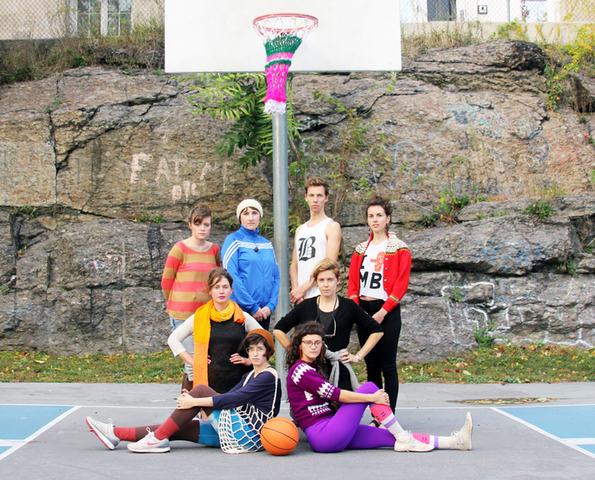 Now we look forward to have the time for reflection after the intense work of materializing the exhibition and the extensive events program, as well as to see what future sport events could be interesting to contest and/or contextualize. One of the most important follow-ups is establishing an online space for sustainable communication, exchange and sharing information, know-how, methods, most likely using wikis, maps and media that came out of our research and workshops during the summer exhibition program.
This will be ncluding video of closing lecture by prof. Jennifer Doyle on art, sports and questioning the origins and need for the gender segregation in sports! More info will be appearing on our working website http://www.ccSPORT.link/
Techno-feminisms are, once again, on the ascent. The Xenofeminist Manifesto, published in 2015 by the collective Laboria Cuboniks, is a provocative and elaborate example for the renewed exhortation for gendered bodies to merge with technology, rationality and the sciences in order to defeat white supremacist patriarchal capitalism. Cornelia Sollfrank, a practising technofeminist artist with a long history and rich experience in building and contributing to cyber-feminist-net-art platforms and organisations, and Rachel Baker, a former 'net artist' currently involved in collaborative feminist performance and writing practices, are curious: What drives the resurrected hype around techno-feminisms? What is new about the future 30 years after Cyberfeminism? Will the current techno-feminist virus take hold? Or has recent history resulted in an aesthetic immunity to the strategy of "seductive semiotic parasites?"
CS: Who is Laboria Cuboniks? How did you meet and why did you decide to work together?
LC: We are currently six women spread across three continents, all coming from different disciplinary backgrounds which gives us access to cover a broader territory of thought than working alone, and also provides us an intensive context for sharing our discrete approaches. We met in 2014 at a summer school in Berlin (Emancipation as Navigation) – which was equally a transdisciplinary affair focusing on developments in neo-rationalism. We decided to work together to address the rather quick, dismissive reactions that were circulating at the time surrounding neo-rationalism and accelerationism, as being de facto (and permanently so) cis-white masculine pursuits. While the historicity of some of these ideas most certainly does fall into that category, the consequences of brushing off things like reason, science, technology, and scalability as being enduringly locked into patriarchal regimes, seemed to us a serious limitation when trying to think an emancipatory politics and its necessary feminisms, fit for an age of planetary complexity.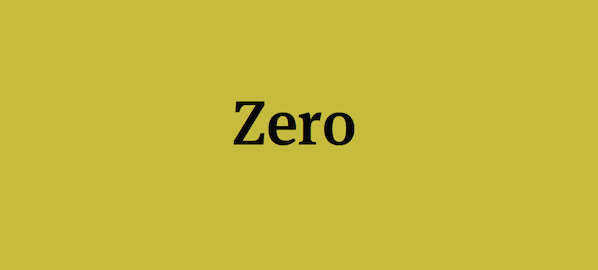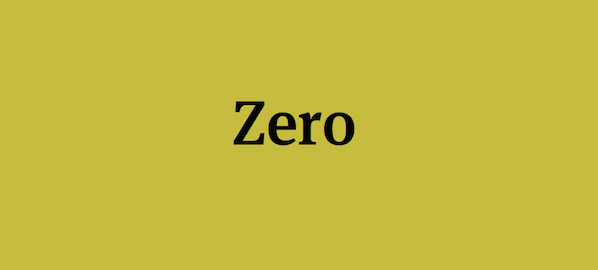 CS: It hardly needs mentioning that there has been a feminist history of reclaiming reason, science and technology. In your Xenofeminist manifesto (XF) [i] you are alluding to both earlier technofeminist concepts, including cyberfeminism, but also to accelerationist ideas. What is your challenge, if any, adding a feminist agenda to a philosophical project that has largely been based on ignoring gender issues? Would XF have ever come into existence without accelerationism?
LC: Certainly the original Accelerationist Manifesto (MAP) did nothing to address gender politics, in a way mirroring its Marxian tones insofar as Marx himself also ignored gender and the types of labour (specifically care and reproductive labour) associated with a binary gender structure to which females have historically been subject to. MAP was a manifesto, which, by form alone is forthright; cannot address everything and is scant on nuance. Our own manifesto is no different in that regard. What we read from it, rather, was a demand for a scalar approach to leftist politics that can affirmatively face up to our situation systematically – the scope of which necessitates massive collective and collaborative mobilisation (which further entails the de-demonizing of the word 'power' as it is often portrayed in purely horizontalist approaches). XF responded to some of the general diagnoses mapped out in the MAP, but in its own terms, and opened up other territories for thought neglected by MAP. It's instructive here to use this as a fruitful example against the type of puritanism that seems to be plaguing much of leftist efforts of late. When we don't agree with every point, when we are offended at others, when we put all interpretive emphasis on authors' biographies, we can end up dismissing entire thought-projects in one shot – rather than working out conceptual / pragmatic weaknesses and directing them, augmenting them otherwise. To be clear this isn't about being conciliatory and taking every position on board – that would be pure triviality – but it is to say that we on the left desire some general transformations. How can we move beyond the game of 'being right/superior', of being locked into certain theoretical dogmatisms, of pissing perimeters around intellectual territories for our personal success in the name of a leftist-fashionability, towards the construction of useful concepts that can honestly respond to our complex reality? None of these concepts will ever be possible by a single 'heroic' actor/thinker.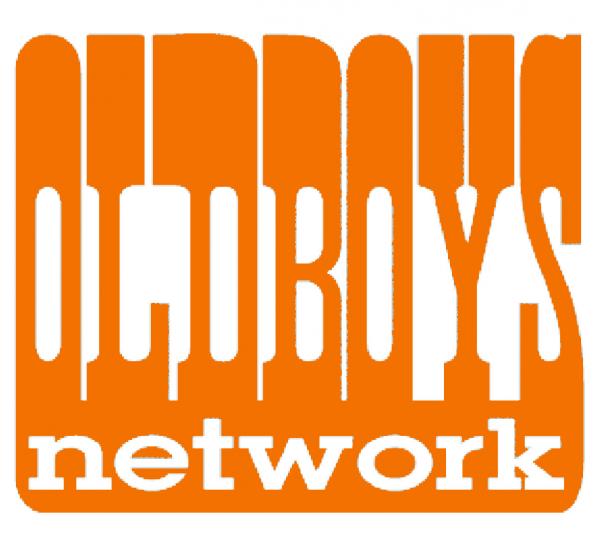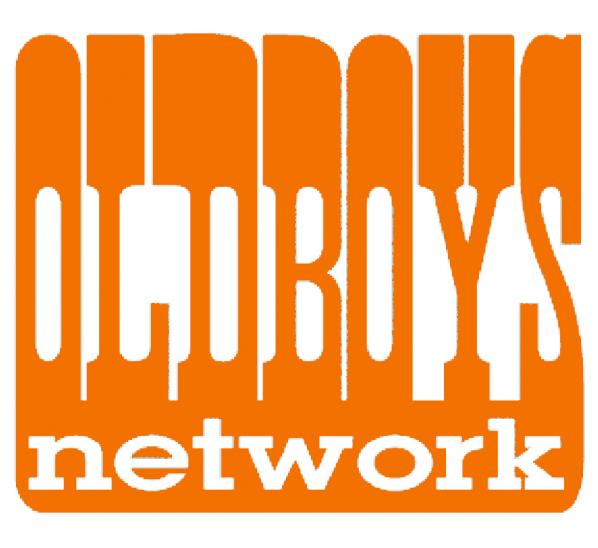 CS: I can understand the desire to leave theoretical dogmatisms behind. This is also what we have tried with the Old Boys Network: to open up the term cyberfeminism and offer a platform where diverse and even contradictory concepts could meet. This entails, however, the problem of creating a common ground which is needed for collective agency… Some of the basic claims of accelerationism – that you are sharing – affirm an emphasis on rationality, universalism and self-mastery as well as the dismissal of traditional leftist political beliefs in micropolitics, direct action, inclusiveness, autonomous zones, politics of localism and horizontalism. Therefore, I'm wondering what agency could mean in a xenofeminist context.
LC: These 'traditional' leftist forms are only one side of the coin – the ones you mentioned seem more recent historically speaking, but there is also a long history of counter-hegemonically proportioned leftist activity. The danger in binding a leftist politics strictly and solely to a politics of immediacy (presentness, localisation, horizontalism, etc.) is that it seems ineffective at tackling globally-scaled systemic injustices (both structurally and ideologically), often existing in affective or symbolic form alone. The said, all politics occur in a local form – and that's why a total dismissal of 'localism' does a great disservice to the ultimate task at hand (what we might envision as a postcapitalist turn) – but of course it cannot operate in isolation (as many of those with an investment in localist politics themselves acknowledge). The point is to articulate a politics that has the capacity to move between these scales that are commensurate with global reality, constructing vectors of connectivity that transverse these localisations (not only with regards to humans, but to things and disciplines of knowledge as well). Transiting between such scales (between the concrete here and now, and the untouchable, yet thinkable abstract) is a requirement for 21st century emancipatory politics, involving an expanded conception of 'specificity', 'particularity' and 'situatedness'. These have been (and continue to be) crucial, contra-modern concepts developed in-large by feminist, post-colonial, queer and sub-altern discourses, but, like every theoretical proposition, have perspectival limits and require bootstrapping within larger 'field' conditions. Every difference or particularity exists in relation to something else, it's embedded so it cannot be extracted and analysed in isolation. The more complex political question to us seem not only identifying/describing (or locating) a site, particularity or identitarian difference, but looking towards the field context as a kind of glue; that is, to approach the field context in which those situated differences experience structural discrimination or unjust advantages and to contemplate how that field context can be manipulated otherwise.
CS: I see your point, and I think it is exactly the complexity of the global situation which makes it impossible to come up with the one universal theory – which is what you are demanding?
LC: The demand would certainly never be for 'one' universal theory, but rather for a new theory of what a universalism on the left could mean today. The concept itself needs to be reformulated if it is to signify a non-totalitarian totality. This is where the metaphor of seeing the universal not as a top-down schematic, but as a type of artificial 'glue' that needs to be constructed is useful. The universal needs to be seen more as a kind of hosting condition; it is not 'there' to be unveiled; it is not a diagram to plug-into; it is an abstraction we urgently need to create in order for maximal human and non-human solidarities to be forged.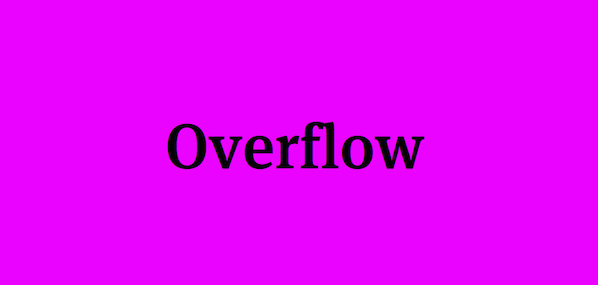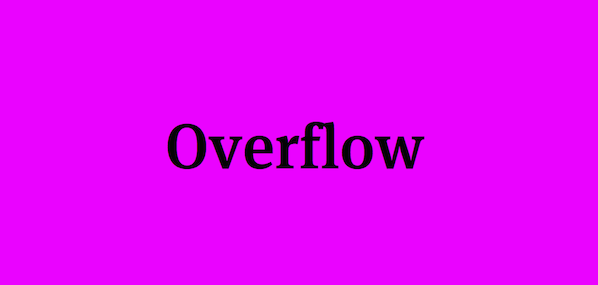 CS: Obviously, these ideas of universalism, totality, abstraction and scaleability are adopted from accelerationism that, nevertheless, remains somehow unaccomplished without gender politics? Is this the reason that you have set out to renew technofeminist thinking?
LC: One of the most pernicious critical reflexes against accelerationism (and we need to be clear we are talking about left-accelerationism) was that it was a Futurism 2.0, based on techno-utopianism and brute, masculine virility. While no one is trying to 'enlist' people for the accelerationist cause (some amongst us find the term itself quite misrepresentational to the project it espouses), we felt it was necessary to mine the field in two directions: to see what could be usefully applied to contemporary gender politics, and heighten the techno-feminist lineages of several claims made in the MAP. There are a myriad of points in which accelerationist politics intersect with (and are indebted to) feminist thinkers – as for instance with Judy Wajcman's insistence that technology will neither save us, nor enslave us; but it requires refined analysis in the context of how it is used. Such a position echoes claims made in the MAP that advocate for an examination of the affordances of particular technologies rather than outright celebration or dismissal. Other thinkers associated with the neo-rationalist strand of left-accelerationism, like Ray Brassier, also tend to reverberate certain historically feminist positions, like the Promethean feminism of Shulamith Firestone when addressing the project of refashioning the human; or his emphasis on the use of abstraction for human cognition which also draws upon someone like Donna Haraway as a response to theoretical limitations ushered in via postmodernist positions.
CS: I guess tracking the feminist lineages of accelerationism could be an adventurous project in itself. For reasons of practicality, let's stay with one example here. Building on Donna Haraway's anti-naturalist Cyborg Manifesto (1983)[ii], cyberfeminists claimed to rebuild and repurpose technology in order to apply it for emancipatory purposes. At its core, the Cyborg Manifesto is about deconstructing traditionally Western antagonistic dualisms such as human-animal/machine and physical/non-physical. Haraway shows the taxonomic function of such categorisation and how it has been used to identify and construct "the other" in order to establish unjust power relations. She also emphasizes the importance of new technologies as playing an essential role in addressing, challenging and overcoming these dualisms. How does XF exceed this theoretical framework?
LC: We are quite theoretically aligned to the complexities inherent in Haraway's work – cyborgian concerns – which examine human/machinic coupling adapted to an age where that coupling isn't necessarily restricted to silicon chips and hardware, but it equally refers to the very ability to hack one's biological/endocrine operating system. What we glean from such an understanding, is that we can't simply 'invest' in the virtuality of online being as an emancipatory category unto itself, and we need to focus on how virtuality can be better interfaced with material existence. Furthermore, the sprawl-like functioning of online life has since been consolidated by a movement of deep centralization (mainly one search engine, one shop, one social media platform, etc.), so our collective efforts require systemic consideration. We need to conceive of larger structures of governance/justice that are commensurable with these new couplings; we need to focus on the construction of a milieu where the real and virtual, abstract and concrete couplings are politicized towards an emancipatory horizon.

OBN Readers (1998, 1999, 2001). Available online at www.obn.org
CS: Your manifesto stands in the tradition of a whole series of feminist manifestos like the Manifesto of Futurist Woman (1912), the SCUM Manifesto (1969), the Black women's Manifesto (1970), the BITCH Manifesto (1972), the Cyberfeminist Manifesto for the 21st Century (1991), any many more [iii]. The cyberfeminist alliance Old Boys Network, however, agreed in 1997, at the end of the first Cyberfeminist International, to undermine the character of a proclamation by publishing an anti-manifesto… Why did you return to the traditional form of a manifesto – including its limitations – while at the same time claiming that what is needed is a refined analysis of technology in the context of how it is used?
LC: The manifesto, above all, gave us a highly compressed form through which to achieve a maximal libidinal engagement with ideas. There's a reason why this form seems to be proliferating of late across movements; it's quick to read online and can be readily shareable in snippet form. Those stylistic and factors of dissemination played a crucial role in deciding to write in an aphoristic way. As Sarah Kember puts it in her recent work on "iMedia", the writing strategies common to manifestos 'serve as hinge points between description and reinvention, art and activism, critique and creativity, writing about and writing out'. As such, there is still a great deal that the manifesto can do.
CS & RB: This takes us to the question of strategy. You are describing your strategy as the creation of "seductive semiotic parasites," and we are wondering, if you understand your manifesto as a fictional scenario, or rather as political theory. We noticed, for instance, that you refer to 'hyperstition', a term originally employed in the mid-90's to describe auto-loading ad windows during the delay incurred when the browser loads the main content – i.e what happens in the gaps created by the central activity. More latterly, it was used as an allusion to the practices of computer-based networked literatures (cf Simon Biggs, 'The Hyperstitial Poetics of Media') of which there is a notable precedence (Doll Yoko, Mez Breeze, Mark Amerika… etc). What can these linguistic forms and fictions achieve in terms of a politics? What can fiction writing and the creation of myths as literary forms achieve in terms of politics?
LC: We reference 'hyperstition' directly only one time in the text. It's a disputed concept within the group; disputed not in the sense that it doesn't 'exist', but disputed in terms of its operability or the ways in which hyperstition could be guided. The signification you mentioned is a bit foreign to us – we'll have to check that out! But as far as we used it, it was to indicate the process whereby fictional entities become real. We can see many instances of this phenomenon at work, especially in finance where the sheer (collective) belief in a future occurrence can instantiate that very event, as in speculation. It is one thing to identify existence of hyperstitional operators, but it is another to understand and possibly leverage this type of novel causation they seem to exhibit. So, it's not a phenomenon one can simply 'celebrate' as such. Some of the people – like Nick Land – who coined the term rather happily prognosticated dystopian visions as a result of its deterritorialising force. If XF or any other emancipatory project is to strategize hyperstitionally, it seems that it would be most effective, when conceptualized through the lens of contemporary power operations. Why are some fictions able to permeate reality (and by whom) and why do others simply fade out? One of the main qualities of hyperstition, or these fictional operators is that you can't quite pinpoint this causation as if it's of a purely mechanical order with clear input and outputs. So, it's never something that can be fully determined. The fact, though, that we can see these processes at work, cracks open the given for what it is – contingent and subject to change. That this 'given' is volatile to fictional operations, is a clear indication of the relationship between ideality and reality and of a need for future interventions to find ways to mobilise that dialectic without falling into the pitfalls of an either / or dualism.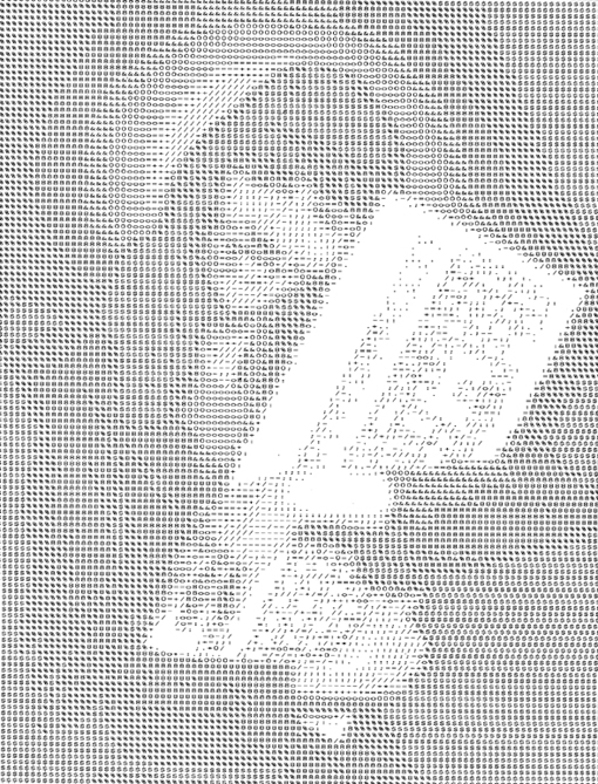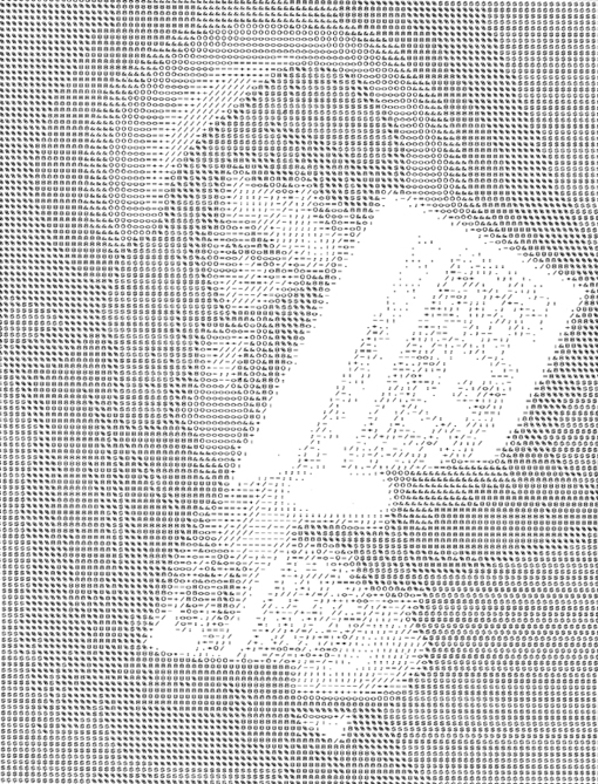 RB: Ok, maybe to concretise this question a little – what are 'hyperstitional operators'? Are they 'memes'? And in what terrains would their 'future interventions' most significantly occur for XF? Upon what terrains, exactly, is the fictive, the semiotic, the hyperstitional, actually acting for XF? Does it ever meet a 'realpolitik'?
LC: Hyperstitional operators could be a variety of things – but at least according to CCRU definitions they are ideas that enter and transform the flow of cultural reality – a kind of hype mutated into actuality. We don't spend much time on hyperstition because there doesn't seem to be an adequate understanding of how this engine works exactly, but perhaps a more useful way to illustrate the power of fiction upon reality, is to look at it through the lens of modelling practices. The study on the Black-Scholes model of options pricing (arguably one of the most important models ushering in financialisation) from the sociologist Donald Mackenzie is a really interesting case wherein the model – at first – had little correlation to pricing activities on the trading floor; but as the model gained traction, won a Nobel Prize and became a tool of the trade, reality started to conform to the predictions of the model. This is a simplification of a book-length study, but the point being that the uptake, or 'performativity' of the model produced a reality in its likeness, provoking Mackenzie to even close his book with the question "What sort of reality do we want to see performed?" Clearly, we are not advocating for more profit-imperative modelling innovations, but we can leverage this incredible potency differently since we know how effective it can be. Models don't represent or merely 'reduce' reality; they are tools as the philosopher Margaret Morrison argues, to intervene in reality.
RB: There is a sense that accelerationism and XF is invested in the organisational techno-architectures of social programmes, in platform-building and scaling networks. If so, how can one avoid the bureaucratic traps of techno-social administration – like the coercion and (self) surveillance through data management – that are encouraged under the guise of 'creative tech innovation'? In addition, how can one escape the internal race, gender and class hierarchies that are often so constitutive to open techno-collaborative platforms?
LC: The materialisation of the conceptual framework raised in XF is certainly the largest, most difficult task at hand, one that will require substantial collaboration outside of our group. The hope with XF is that it manages to conceptually infect others to experiment on this tangible level. We know that the development of technology is also a reflection of our own biases, limitations, needs, desires and perceptions of the world, so contaminating this perceptual or cognitive level, although not enough, is still an important step. Your question really points to the delicacy and riskiness of our current world where so many potentially beneficial innovations are twisted to serve the few, be it either through sheer profit gains or through the cultural capital of becoming an antagonistic hero. The gross demographic misrepresentation within the building of techno-architecture (not to mention access to it) is the most obvious, direct hurdle to leap in order to mould and retrain these structures to serve the many. There are no user-manuals as to how to avoid the hazards you mentioned, all of which are bound to ideological imperatives of our time (for profit and self-branding), so any radical overhauling of the purposes that technology may serve, is wholly dependent on the restructuring of our given ideological 'myths' or frameworks.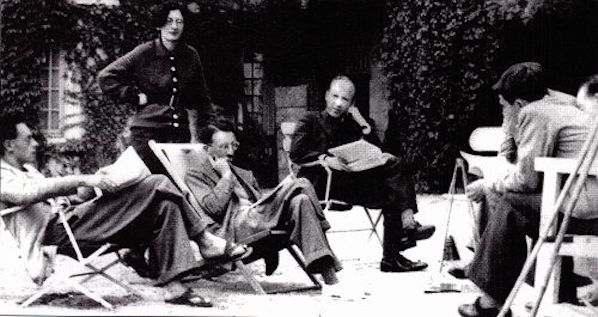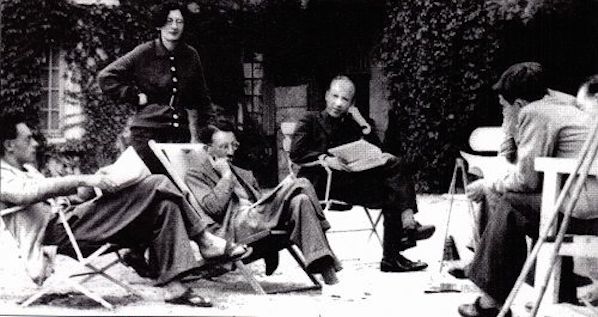 RB: Is Laboria Cuboniks intended as collective pseudonym for others to inhabit, in a similar way, for example, to Luther Blisset where a specific political tactic was applied through its availability as an open alias, or is it a more limited identification, akin to art group Bernadette Corporation which was always a specific core group of authors? How important is anonymity? Are there other groups you know of assuming the tenets of Xenofeminism as a discourse/practice? Do you envisage more Xenofeminist 'chapters' as a scaling strategy?
LC: Our name is an anagram of Nicolas Bourbaki, another collective pseudonym for group of largely French mathematicians from the 20th century advocating for abstraction and genericity in their field, so we playfully identify with them. As of now, the group is just the six of us, and, for the better or for the worse, anonymity was never achieved from the outset having launched the manifesto in person (without costumes and robot voices). In hindsight, the performative 'appearance' of Laboria could have been much more elaborately conceived and enacted – but as it is now, the importance must be placed on the labour of XF in general (open to anyone who wants to tinker, intervene, augment, refute and expand on these initial claims), and not on 'Laboria', the author. We've seen several groups and individuals respond to the manifesto – either through translation, dissemination, zine creation, talk-radio, inclusion in course readings, artistic practices and so on – and this is crucial to any ambitions of scaling up beyond our own finite capacities. Perhaps it would make sense to speak of 'nodes and forks' rather than 'chapters'; 'chapters' seem to indicate a certain linear sequence that fulfils a narrative, whereas 'nodes and forks' affords a plurality of actants and events, piece by piece, deviation by deviation.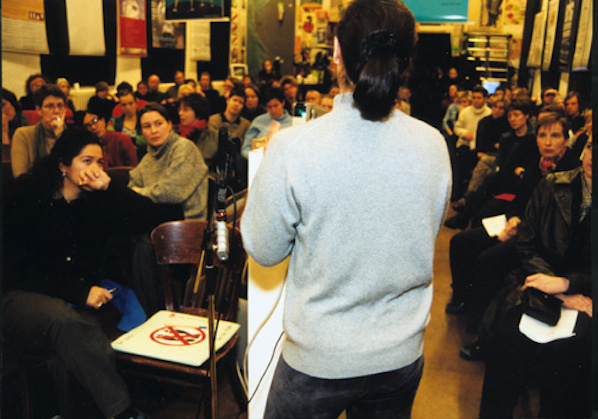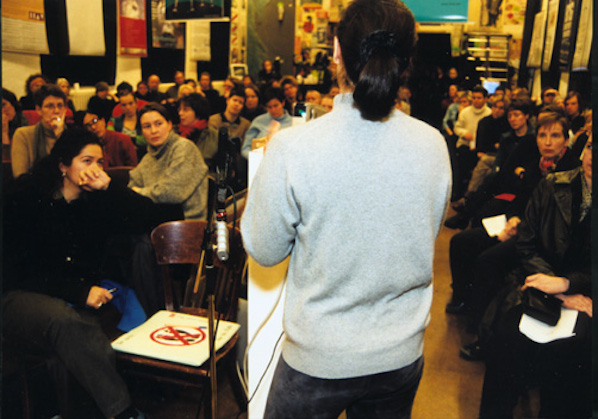 CS+ RB: Many thanks for clarifying some of our questions related to xenofeminism. The issues you address are urgent and we hope your manifesto will inspire technofeminist experiments on all scales and levels and contribute to the materialisation of more feminist concepts, particularly within the development of technology.
The Critical Atlas of the Internet, Louise Drulhe's latest project, is a virtual and physical exploration of the Internet space. The implications of our physical actions in 'real-time' are not only timeless in 'cyberspace', but also constitute for the making of an obscure Internet architecture every time we browse the web. The Atlas itself, functions as an enveloping notebook of Drulhe's discerning methodology in desiring to represent the geography and architecture of the 'unseen' Internet territory. Initially a graphic designer, Drulhe's practice has meticulously evolved into including cyber-spatial analysis. She yearns to understand the sociological, political and economical issues that appear online, or are exasperated by an online presence – 'a territory we spend time in without knowing its shape'. The Critical Atlas of the Internet, by being parted between fifteen different hypotheses, sheds light on matters such as the monopolisation of non-physical spaces, the possibility of encumbered networks and the potential forms of the Internet.
I had the pleasure of interviewing Drulhe, where she clarified certain distinctive matters that arise from reading or looking at the virtual form of the Atlas, online.
CS: In 2014, Google measured 200TB of data that they claim to be just an estimated 0.004% of the total vastness of the Internet. Initially, the Atlas perceives the Internet through a number of geometric shapes such as cones and spheres. Is this your approach to establishing that the Internet is an infinite space of shared connections and motion? If this is the case, do you therefore believe it is immeasurable?
LD: I will probably get back to you with a better answer to this question in a few months… I am starting an art residency in Paris at La Paillasse and I am going to study the question: "can we measure Internet?". I am curious to see what the best way to represent Internet is: to count the data or to measure the borders. I haven't started this research yet, but I will look for the best unit of measure to calculate the dimensions of Internet territory: meters? litres? percentages? data traffic? I wonder how to define the "size" of a website. If we look at Google.com, it's only one webpage, so does this mean that Google is smaller than a regular shopping website that might have thousands of pages?
With the fourth hypothesis of the Atlas, "The Geographic Relief of the Internet", I tried to represent the «size» of Internet platforms and their size is actually based on the concentration of the activities they host. The giants of the Internet try to saturate and incorporate as much territory as possible. Google (now called Alphabet) possesses Chrome, Gmail, Android, Google +, YouTube, Blogger, Google Map / Earth / Street view, Cloud, Nest, Google X… to cite but a few. Internet's giants are almost raging an online war to monopolize most of the Internet territory. I think that the next virgin land to conquer is the Internet of Things. The map of this 4th hypothesis is based on a ranking by Alexa Top 500 Global Sites. What I would like to do next, is to measure this representation.
CS: Extrapolating from your claim that the Internet is a single point at the centre of the globe, what would the repercussions if that space were to be encumbered? Can a network not be encumbered?
LD: It's true, a reticular space cannot be encumbered, I guess. Facebook.com, for instance, is getting more and more popular but the site works perfectly; you don't feel any crowded situations on Facebook. If Facebook were a physical public square and 1 billion people met there one day, the situation would be really problematic. On Facebook you never see the crowd.
In the Atlas, I quote Boris Beaude on this idea "The growth of reticular networks, unlike that of cities, increases their interaction potential without boosting their internal distances. Regardless of the network size, the distance between its respective parts is potentially non-existent. Facebook can host 800 million people without affecting its interaction capacity."[1] This is what he calls "reticular coalescence".
[1] Boris Beaude, Internet : "Changer l'espace, changer la société". 2012.
CS: You build your thesis on the hypothesis that Internet space does not require distance; that each component is of equal distance to each other, otherwise, one-click away. Whilst this grants no special status to any single person's 'search' to being more important or unimportant, aren't these 'search results' always altered depending on the search engine? For example, untracked browsers such as Tor or extensions on Chrome such as 'Hola' have the capability to displace a user from their current location and thus materialising a different order by which results appear to us.
LD: I wrote that the search engines "control Internet architecture" and "distribute the space" and because almost everyone uses Google, then we can assume that Google is the one that controls Internet space. So if you use another search engine, like "DuckDuckGo" for instance, you will access the web through a different architecture. But "Tor" and "Hola" are not search engines. "Tor" is a network that enables anonymous communication and "Hola" is a VPN.
By using a VPN, you can bypass censorship. The VPN, by changing your localisation, will give you access to another web. There are as many Internets as there are legislations. This idea is represented in the hypothesis, "A Global Object Projected at the Local Level". Internet is global but we use a national projection of the global network. If you are in China, with a VPN you will be able to browse the Romanian web for instance and you will have access to websites censored by the Chinese government. VPNs also enable anonymity but that's another aspect of it.

CS: Another one of your hypothesis places us (the users) at the centre of the Internet, therefore constructing the space around us as we move through it. Indeed, the Internet meets our individual needs, would you therefore account it more as a product – the world's only flawless consumer good?
LD: Here, I would like to draw your attention to another aspect of my research. If we look at Internet as a consumer good, then it's probably the first that actually turned consumers themselves into products! Jason Fitzpatrick, in rephrasing one of Mike Edgan statements, says "If you are not paying for it, you're not the customer; you're the product being sold". The personal data that are generated through users' browsing are the new "petrol" of the oncoming economy. And in this particular economy, we won't be the consumer anymore!
CS: In early forms of the Internet, 'cyberspaces' were decentralised. Now, as the Atlas conveys, data is concentrated within the hands of a few 'heavy players', illustrated as 'network nodes' of various weights burying themselves within the Internet's surface. Seeing as most of the 'network nodes' come from the west, would you consider the Internet to possess a particular Westphalian sovereignty?
LD: The centre of gravity of the Internet is clearly the west, but not, in my opinion, the west as a whole. The US has a dominant position for multiple reasons that I detailed in the Atlas. The Internet's centre of gravity is defined as "the weight, concentrated solely at one focal point, instead of being distributed over several different points", a focal point which is undeniably Silicon Valley.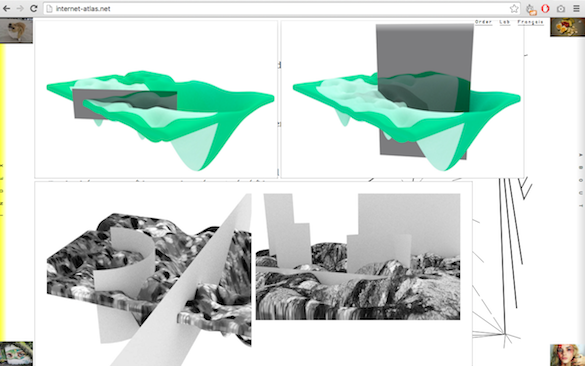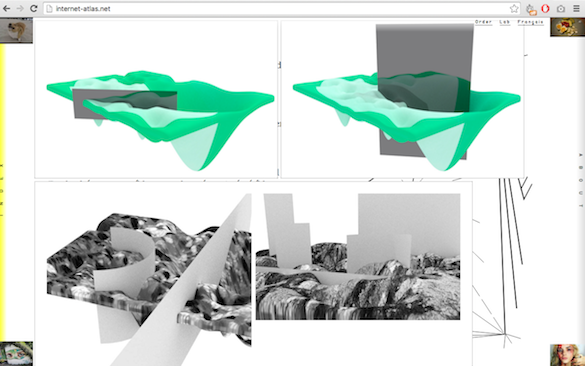 CS: I'd like to ask you about the visual representation of your online Atlas. In particular, about the rigid protrusions of space you used to convey the 'splinternet' and the humorous intrusions of Hilary Clinton and Bernie Sanders among other seemingly unplanned objects such as fried eggs. Could you comment?
LD: We often imagine the Internet as a single Cloud and a unified territory, but this is wrong. There are multiple limits or frontiers that exist online. Some of them are really clear, like the Great Firewall of China: the wall of censorship that divides the Chinese Internet from the rest of the Internet. Another obvious frontier is the limit between the deep web and the surface web. But the frontiers that interested me most were the ones that nobody seems to pay attention to. The limits defined by private networks, such as Facebook. People who have a Facebook profile never see the frontier because there are always logged in. But when you do not have the password, then Facebook is closed, even if some pages are left open to attract you. Their goal is to make you join the private network.
CS: And the unsystematic quirks?
LD: Each time the website loads, the images are automatically taken from the emblematic forum "Reddit" which is defined as being « the front page of the Internet ». Those images work as timestamps in the Atlas; you can find them at the 4 corners of the website but also on the books. The Internet is a perpetually changing space, constantly evolving. It was important for me to bring a timestamp to my Atlas. In addition, these images are symbols of the Internet culture; the Internet meme: viral images spreading through the web and overflowing onto my Atlas.
CS: I'd like to address your citing of Introduction: Rhizome by Guattari and Deleuze. They claim that 'a rhizome can be connected to anything other, and must be' and therefore does not follow the same arborescent structure of a book, or tree. However, as mentioned before, there are arborescent nodes within the Internet itself – the 'heavy players'. Do you believe this may distract multiplicity or enhance the creation of territories within the Internet? Would you also support that in the case of a rupture, where a rhizome breaks or one of the arborescent nodes fall apart, another node responds to replace as if it was always as such?
LD: Yes, that's a good comparison. I believe that the heavy players saturate and erode Internet space. This idea is supported by the fact that each company creates a personalized arborescence that is really difficult to connect to, by developing its own patterns or ecosystems; like the arborescence of a tree. In this idea they are breaking with the original shape of the network and its interoperability.
About the rupture, actually, I am not sure. I think if a node disappears on the network it will not necessarily be replaced by another node. If a web page goes offline and at the same time a Facebook page has just been created, the new node (from Facebook) does not take its place. The new node is actually created within the Facebook network. And to refer to my hypothesis about the geographic relief of the Internet, the node opens on the slope of a dominant gap.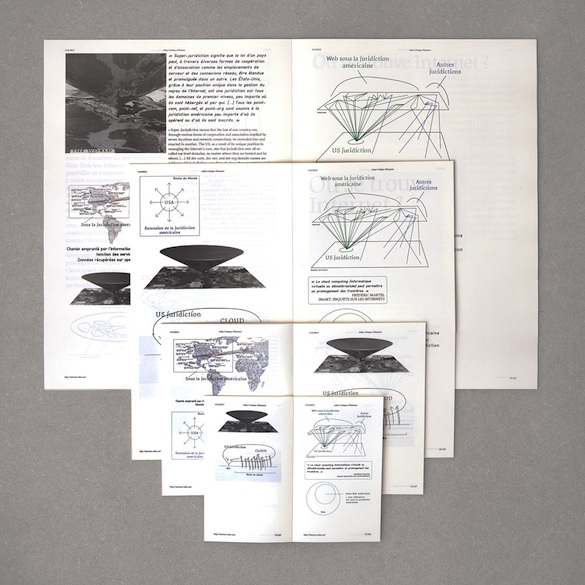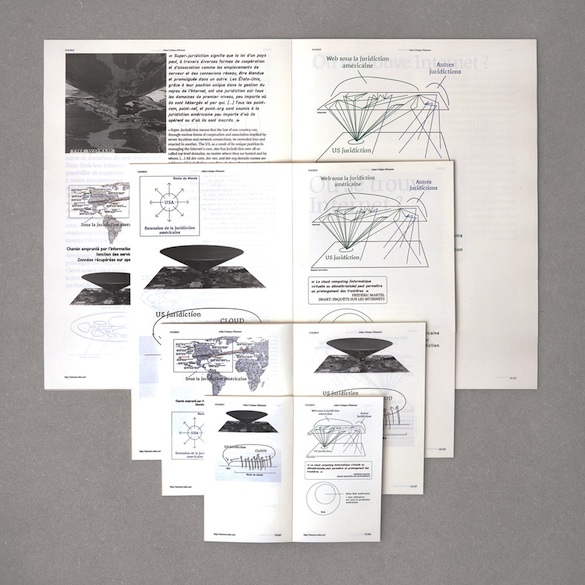 CS: As a final point, there's a particular passage from Baudrillard's Simulacra and Simulation which I find can be quite relative when considering the structure of the Internet:
"Abstraction today is no longer that of the map, the double, the mirror or the concept. Simulation is no longer that of a territory, a referential being or a substance. It is the generation by models of a real without origin or reality: a hyperreal. The territory no longer precedes the map, nor survives it. Henceforth, it is the map that precedes the territory – precession of simulacra – it is the map that engenders the territory and if we were to revive the fable today, it would be the territory whose shreds are slowly rotting across the map."
How would you interpret this if we took into consideration Internet territories?
LD: Most people do not consider Internet as a territory. This idea of cyberspace is a bit old fashioned. But, I think it is still pertinent today to study Internet as a real space.
The way we access representations of the Earth today is really magical. Google provides easy access to an extremely precise representation of the Earth through satellite images and maps… But for the territory of Internet, it's the opposite. Even if there are a few maps of the Internet, there are no basic tools to map the web. The territory still precedes the map. I would love to see what a Google street view of the Internet looks like!
Featured Image: Obscurity (2016), Paolo Cirio
Obscurity, the latest project of Paolo Cirio, targets american mugshot websites. Mugshots are one of the utmost paradigms of the inexorable logic of today's online economy and its controversial ethics; they collect and expose photos of people who have been arrested in the U.S., irrespective of the type of offence, and they profit by placing reputation management ads or by charging a removal fee. The owners of these websites are often anonymous or based offshore. As part of his project, Cirio cloned some the most known mugshots, scrambled the data profiles of the listed individuals  and obfuscated their identities. In addition, he programmed the algorithm so that it boosts the ranking of the cloned websites in order to interfere with the activity of the original ones and to therefore sabotage their function. Mugshots can have a decisive role in someone's life, reinforcing a new form of social stigmatisation defined by search engines results. When visiting the mugshot duplicates, users are invited to decide whether the listed profiles should be kept or removed. Obscurity brings to the foreground critical and complicated issues around today's privacy and transparency, discussing the current legislative system in the U.S. in comparison to Europe and other parts of the world.
I talked with Paolo Cirio about the challenges and difficulties behind his -once again- daring act and artistic work.


DD: Mugshot websites are based on the exploitation of the anxiety and fear of people who have been arrested in the U.S. It addresses a new form of monetisation that takes reputation management to its extreme. Could you tell us how 'big' is the issue of mugshots in the U.S. and what made you develop a project about it?
PC: There are probably over 50 million mugshots on the Internet, and perhaps more considering that every year in the U.S., city and county jails admit between 11 and 13 million people, an average that has been steadily increasing in the last twenty years. I personally met people that had their mugshots published on those websites and had to pay a removal fee. I would say that this is a very common issue for non-white and low-income Americans, who are the majority, although they're often neglected by public attention.
I was surprised that this issue was being ignored and not addressed seriously. I couldn't find any privacy organization in all of the U.S. focusing on this issue or making a major case for the Right to Be Forgotten in the U.S.
In particular, the several contradictions and complexities of the situation offered me an exciting subject to intervene on practically and conceptually. It was the saddest and most delicate material I had ever worked with, however, it was important to address how the flow of information today can impact lives so directly and how art can do something with that. In most of my artworks I highlight the legal, economic, and social implications of our information society. In this work, these fields are all tightly interconnected: the economic value of sensitive information with the personal interest and the legal system with the public democratic interest. I would say that this work is about society as whole.

DD: At the heart of your project lies an obfuscation algorithm. Obfuscation is a strategy against datafication which has been very much discussed in the last few years. How is it used as part of your project and why?
PC: The obfuscation of information became quite a sophisticated operation in this work. The huge dataset I assembled with such delicate material could not be wasted or mishandled. That's why I decided to apply different layers of obfuscation to protect the privacy of the individuals and at the same time keep the data accurate.
The algorithm shuffles first and last names as well as the mugshots based on common gender, race, age, and location, making their obfuscated identities similar to the original ones. Meanwhile, for the profile of the person arrested all the data concerning the arrest is maintained accurate. The individual records provide the social context of the arrest for public scrutiny without exposing the individual. For instance, you can still count how many people of color have been arrested in a specific county, but it would make it hard to identify individuals.
I believe there is a need to learn how to handle sensible information very carefully, case by case, and to deal with complexity to provide simplicity and not making it more overwhelming. The notion of privacy and transparency can't be polarized between fears and utopias of big data.
In past years, I've been working on several projects concerning the circulation, appropriation and exposure of sensitive information over the Internet. In particular, I made artworks by recontextualizing photos of individuals on Facebook, Twitter, Google Street View, and other online platforms. These provocative works were meant as a warning regarding social media companies' privacy policies and the danger of losing control over one's pictures posted online. However, in all cases, I never let search engines index this personal information, nor exposed their names.
I believe in a need for an ecology of information. I see information as water, it should be safe, accessible, and clear for everyone's sake. Any form of pollution could damage an entire ecosystem. Therefore, for me obfuscation of a particular flow of information is more of a technique to clean a toxic spill into a reserve of data that can actually be essential for a democratic society. Like when it allows public scrutiny over law enforcement agencies. Imagine some operations trying to obfuscate open data, or inject fake stories into WikiLeaks, wouldn't it be as shameful an act as polluting spring water? In the future, it'll be even more important to fight to keep the oceans of data clean, safe, and navigable.
This is another reason why obfuscation is something that should be done carefully.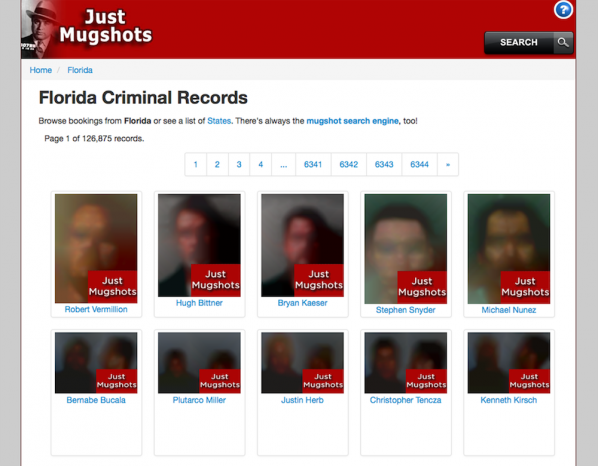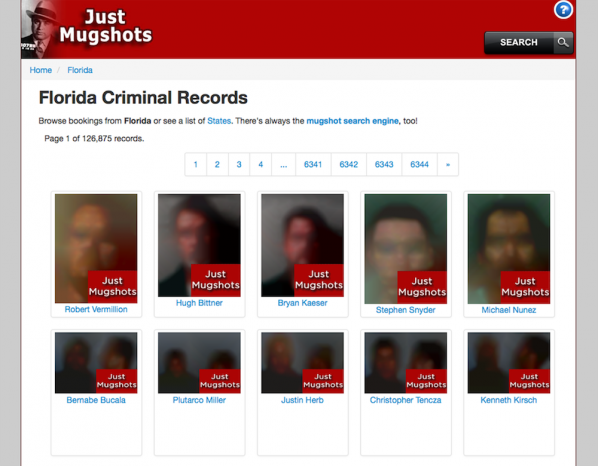 DD: As part of your artistic practice, you often deploy participatory formats for the audience. Lately, though, you seem to be more and more interested in having the audience take a stance and become more involved in the decision-making or problem-solving process. What made you turn in this direction for this particular project? How does user participation become an indispensable part of the work?

PC: I follow the natural evolution of the Internet. I started research on works involving millions of individuals in early 2009 when I noticed how quickly Facebook was becoming popular, thus offering a huge audience for my work, which became the actual material of it. Now, many apps let us manage our life and everything around it by tapping buttons on screens. At this point, everyone makes decisions on the Internet that affects someone else as they produce changes in concrete reality. I believe that the Internet is the best tool and environment for decision-making and problem-solving today. Therefore, the basic sense of civility we developed in the physical space should be learned in the online environment.
Yet, with the Internet, we are in the Paleolithic Period, almost naked in public, and learning about what we can do with primitive tools while not knowing how to live together peacefully and with respect for one another.
In this particular project, I examine online judgment, the rating, that taken to its extreme is online shaming. I'm interested in the ethics and aesthetics around it, both concerning algorithms and individuals that rate and score others.
With the participatory model proposed, everyone can decide to keep or remove an individual criminal record. I like to invent systems of participation, as they can be structured to channel flows of social dynamics for creative forms of society.
It is a preposition, "what if" everyone could judge people online accused of a crime like an open jury and give a verdict on whether they are to be forgiven or punished by society. The project also questions what kind of information would be necessary to make a fair judgment. I'd not be surprised if tribunals were to one day have this type of online public forum.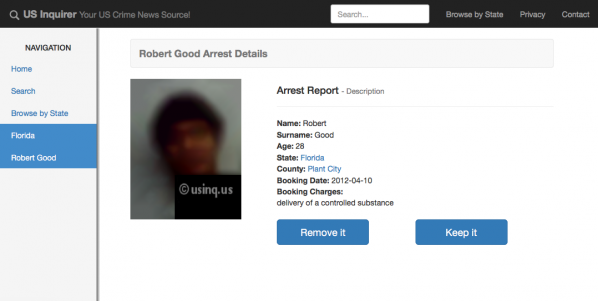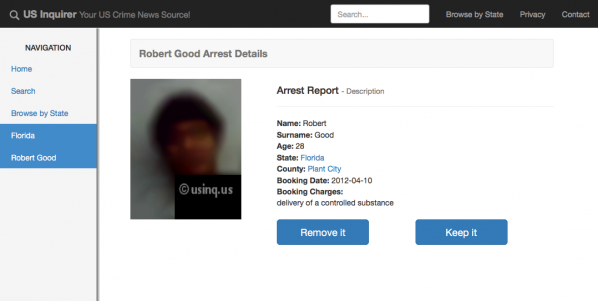 DD: Through your artwork you are underlining the urge for the 'Right to Remove.' How does this differ from what we know in Europe as the 'Right to be Forgotten'?
PC: The Right to Be Forgotten has been largely contested in both the U.S. and the E.U. for its potential to censure, for its lack of transparency on the decision process, and because it makes search engines the only jury on what the public can find online. Yet, in the E.U., although not perfect, the law does offer some rights to all European citizens since a few years ago.
In the U.S., it's more complicated, mainly because the First Amendment protecting the Freedom of Expression is supposed to win over any attempt to curb the publishing of public information and opinions. This is the case made to oppose the Right to Be Forgotten in the U.S., and the one pushed forward by many organizations, like those dedicated to lobbying for freedom of the press or governmental transparency laws, that still defend the publishing of mugshots.
The federal system in the U.S. further complicates this situation. Every state in the U.S. has been approaching issues concerning the online publication of mugshots, revenge porn, and even just information on minors, in different ways, and in many states these are still totally unregulated. Talking about the legal and justice system in the U.S. is very hopeless when considering that Google is the company that has spent the most money ever in lobbying the U.S. Congress. Google has always been strongly opposed to the Right to Be Forgotten in both the E.U. and the U.S. They always mention censorship, technical impracticality, and not being accountable for their search results.
However, with copyright and trademark claims, search engines companies are able to manage huge quantities of takedown requests. Why would they not be able to offer the same for personal information complaints? Ownership rights should not be more important than human rights.
With this project, I made a proposal for a basic list of very specific categories of personal information that ordinary people in the U.S. should be able to remove from search results. With the Right to Remove I wanted to create a straightforward campaign to inspire a workable form of this right for the U.S. To do so, I researched this legal subject, available on the campaign's website, and launched a petition that I plan to have signed by a few key privacy lawyers, academics, and organizations in the U.S. in the coming months, to be finally presented as an open letter to search engine companies and the FTC. However, for me, this proposal is part of the conceptual artwork, I don't have hopes of being able to effect change as that would require a huge press effort and so far I haven't received any funding and institutional support for this project.

DD: Are you also interested in the aesthetic qualities of obfuscation? Are you planning a physical installation of the artwork?
For me the aesthetic qualities are mainly the conceptual and strategic ones.
In most of my work there is also a documentative function, in this case, it's about bringing attention to mass incarceration and the lack of a privacy policy in the U.S. Because of the research presenting facts with videos, texts, data, and images, the audience can enjoy the artwork as an interactive documentary. I don't find data visualization an interesting mode of presentation, but I did use the database to find gross human rights violations like the mugshots of ten-year-old kids or seniors over ninety-five.
I only realized later that the algorithm that manipulates the mugshots was creating very interesting visual effects. It seems worth it to make prints of them for the installation. The darkness and the blueness recall the obfuscation of data in a visual form. They look scarier or more inoffensive when the colors hide their appearance, and this reminds the audience of how difficult it can be to judge someone without having clear and complete information about the individual. In the installation, I would have a paper shredder that destroys mugshots as they are printed based on the audience's browsing and interactions on the mugshot websites.
With this project, I also suggest a form of Internet social art practice. It's inspired by many artists I admire that have been doing social practice work in the U.S. In this case, I'm suggesting that artists can make Internet artworks that have a social function for a problematic group of people, communities, and the environment.
For instance, with this project, I started to receive an increasing number of emails of people asking me remove their records because they think I'm behind the real mugshot websites. They are automatically redirect to sign the petition.
What really makes an aesthetic difference for me is when artworks live outside of the art world and artistic modes of representation. My audience is not really the minority attending the spectacle of art, instead it's real people with real lives and concerns. Even when the artwork is not exhibited, reviewed, or sold, it's still out there, online, informing, producing reactions, and possibly change.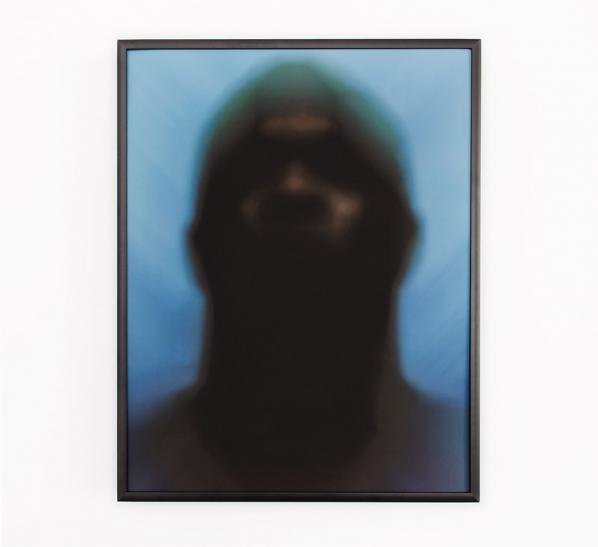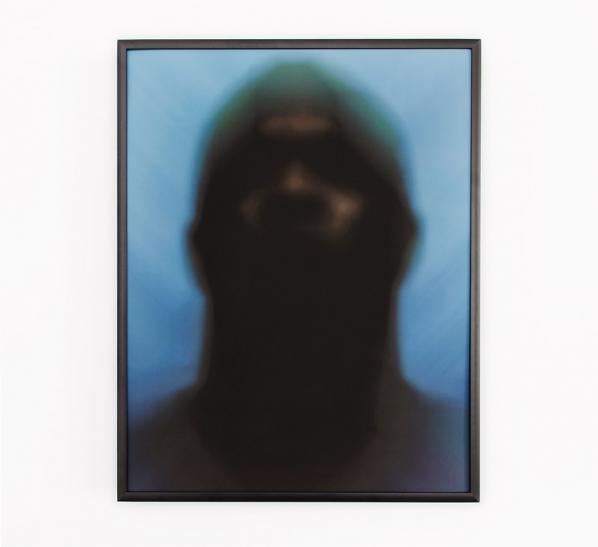 project website: https://obscurity.online
cloned websites:
http://Jailbase.us
http://Usinq.us
http://Mug-Shots.us
http://JustMugshots.us
http://MugshotsOnline.us
http://BustedMugshots.us
Featured Image: Smoke Signals at the International Anthony Burgess Foundation, Manchester
Red floodlights illuminate the silhouette of a grand piano standing in the centre of a darkened room. As musician and composer Jonathan Hering begins to strike the keys of the late Anthony Burgess' piano, a hidden bank of machines cough a sequence of smoke rings into the air, which catch in the red light above. The room fills with a ghostly red mist, all but obscuring the source of the beautiful music. The irregular pattern of smoke puffs suggest it's some sort of message or code. In fact, it's a sequence based on email data from seven arts organisations, put through a Polybius cipher.
Smoke Signals places digital communication in context, as simply the latest in a line of our approaches to long-distance forms of communication," explains co-creator Ed Carter. "I was very interested in the way that as the smoke, or 'data', filled the room it became more and more dense. At the beginning, you can decipher it if you understood the code, but eventually it becomes more of a fog – which is a nice analogy for the way data works on a big scale."
This performance of Smoke Signals at Manchester's International Anthony Burgess Foundation captures much of what FutureEverything festival is all about: looking simultaneously backward and forward through technology, fusing the analogue and the digital, the theoretical and the artistic, and uniting practitioners across disciplines.
FutureEverything is an innovation lab for digital culture and an annual ideas festival exploring the space where technology, society and culture collide. Featuring thought-provoking panel discussions, original commissions and parties, this year it took place in arts venues across the city, from Wednesday 30th March to Saturday 2nd April.
This summary explores how the festival encourages multi-disciplinary collaboration between different creative communities through interviews with artists who embody this collaborative ethos in a variety of different ways. How do they bridge the divides between disciplines to break new ground and meet the challenges of the future?
Commissioned for FutureEverything, artist Ed Carter created Smoke Signals with engineer and technologist David Cranmer. Musicians Sara Lowes and Jo Dudderidge & Harry Fausing Smith and Hering, then devised original compositions in response to the piece, taking each performance in a new direction. "Working with a collaborator or collaborators is like working with a process or working with a data set," Ed says. "You create a framework but leave a degree of openness which allows for the unexpected."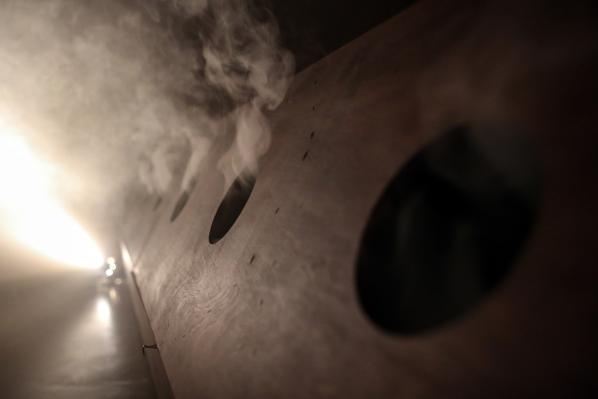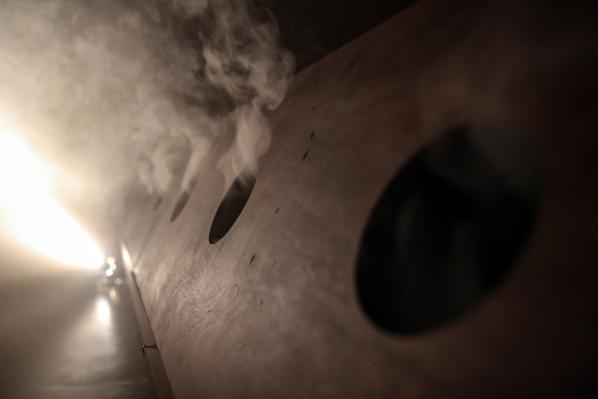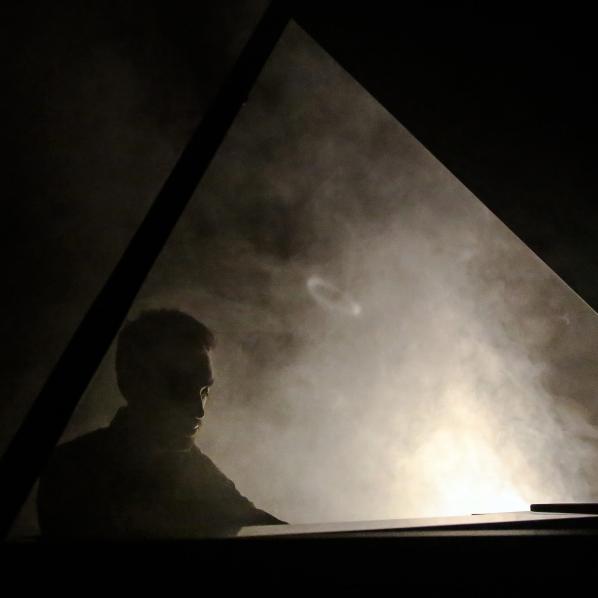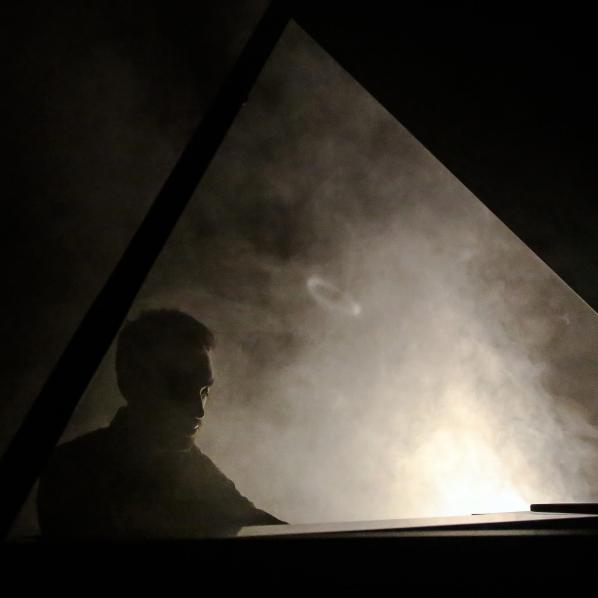 Newcastle's Occasion Collective chose to deconstruct the collaboration process behind their Babble series of improvised performances at Islington Mill in a lively workshop on the final day of the festival. The collective invited participants to get hands-on with improvised dance and live-sampling in sound and video, to help reveal the feedback loops between artists at the heart of their multilayered performances.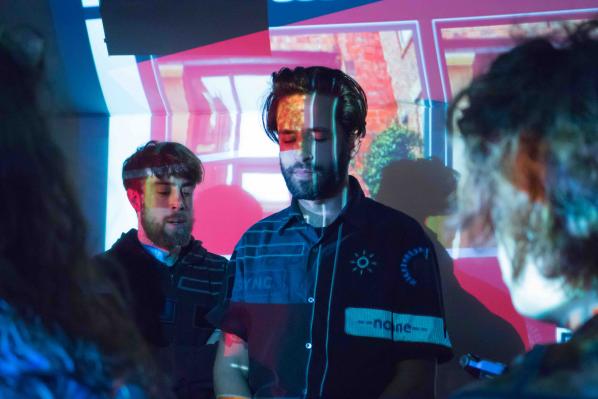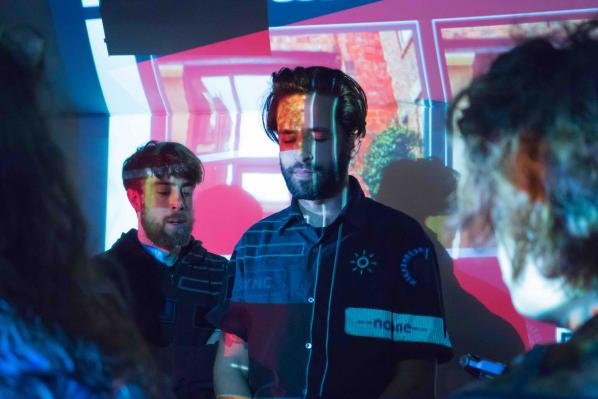 The concept grew from musician Jamie Cook's final-year music degree performance, where he played with a saxophonist and manipulated her audio live, creating loops, sampling, applying effects and changing speed. "I wanted to use electronics in a very tactile way, so that the audience weren't shut out between me and the computer screen," he says. "They could see all of the sounds I was creating, they could see them being taken and then transformed. Over time I added more members from other media, like dancers and visual artists, which grew into this ensemble where everyone improvises live and feeds off each-other's ideas."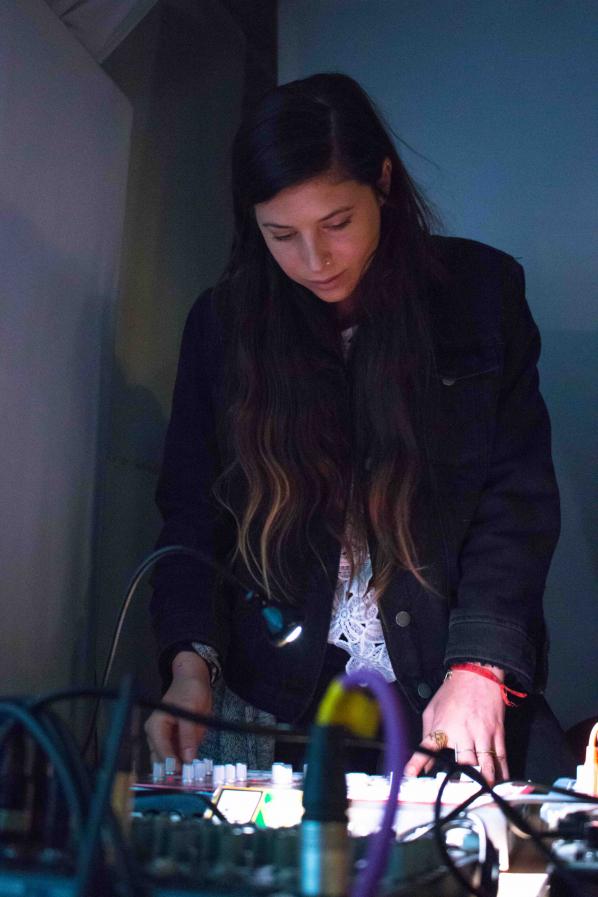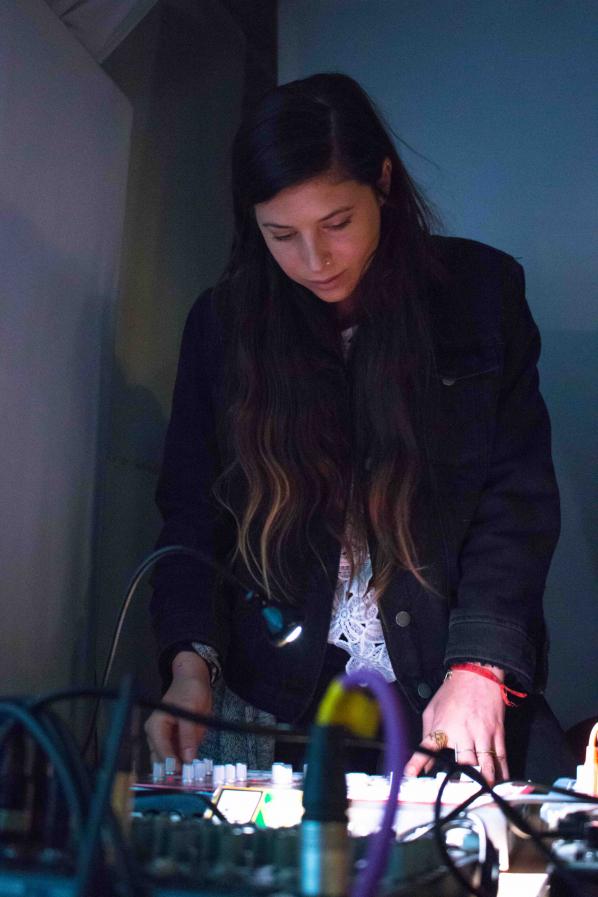 Each Babble performance refers to a short poem written by Charlie Dearnley, based on stories told by his grandmother, which "all grapple with a point of death or unburdening," he explains. While performing, sensors on his costume feed to digital artist Sean Cotterill, whose software translates the movement into light and sound. "The idea of digital communities, using digital technologies to gather creative communities around them, is important to me," Sean explains. Written in the supercollider language, Sean has put all his code for the show online, in the hope of developing further feedback loops beyond the live performance.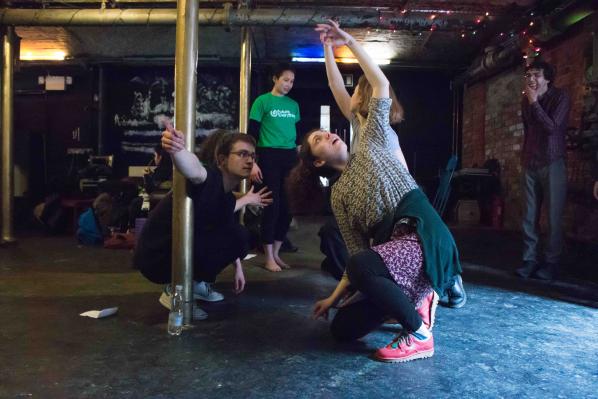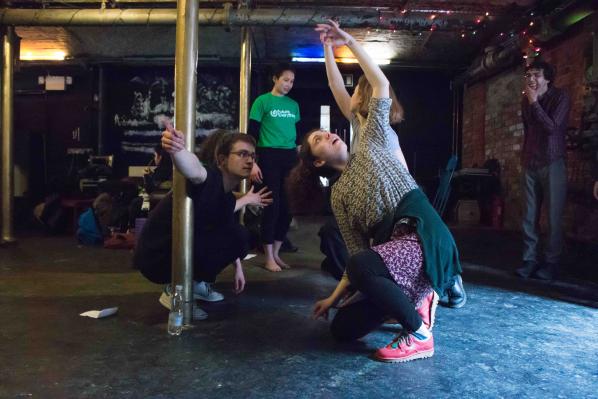 While process is an explicit part of Occasion Collective's performances, each one feels stirring and organic. "It's an attempt at honest expression which is heightened and realised through collaboration and working with others," Charlie says, "acknowledging, for myself, the inadequacy of words in genuinely conveying experience; trying to create something that is more engaging."
Engaging people is the challenge at the heart of Nelly Ben Hayoun's work, as she explained after her talk at the Intelligence panel. The so-called 'Willy Wonka of design', Nelly is a one-woman nexus of collaboration who creates experiences to generate social action around science and technology, often space exploration. She assembled the International Space Orchestra, the world's first orchestra composed of space scientists from NASA's Ames Research Center and the SETI Institute (Search for Extraterrestrial Life). Featuring original music by Beck, Damon Albarn, The Prodigy, Penguin Cafe, Two time Grammy award winner Evan Price and Bobby Womack, she convinced scientists and astronauts to participate in an ambitious musical retelling of the Apollo 11 moon landing in 1969.
Video embed: The International Space Orchestra_ Official IFFR selection 2013 (https://vimeo.com/57863847)
"There are audiences that are not keen to be transported or play any part, but it's my role to then force them into it," she explains. "Most of the public is becoming quite lethargic, so it's really difficult to get them to move. My way of doing things is what I call total bombardment: getting to people through the fields of music, design, arts, theatre, tech, digital and architecture. Even though you might not want to be engaged with the issues or the questions I'm raising, you will find yourself confronted, in any case."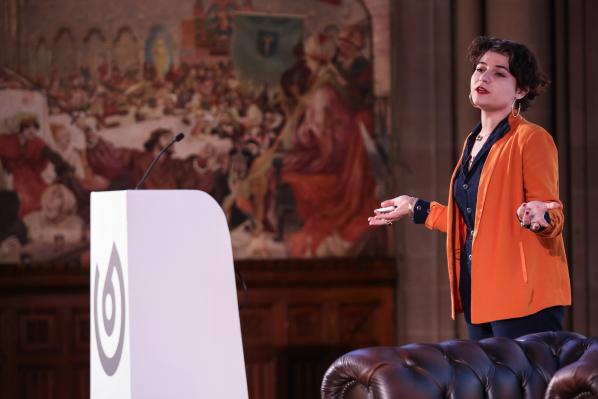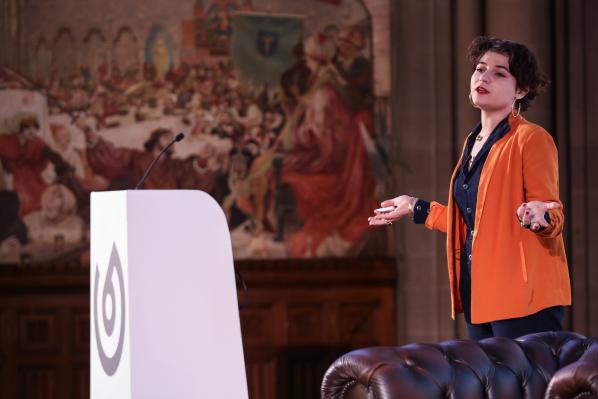 Nelly studied at the Royal College of Art under Anthony Dunne and Fiona Raby, who inspired her problem-finding rather than problem-solving approach to design, particularly with regard to future challenges and the potential impact of evolving technology. Her most recent project, Disaster Playground, investigates the planet's emergency procedures through attempts to stage a simulation of an asteroid strike. Soberingly, Nelly finds that only about 20 ageing scientists are charged with planning for disasters such as asteroid collisions and meteor showers.
Video embed: Disaster Playground Teaser (https://vimeo.com/107466074)
"I'm applying critical thinking and critical design, but also looking at a range of artistic fields to see how we can merge all of these different disciplines to aim for social action," Nelly says. "I apply Antonin Artaud's theory of the Theatre of Cruelty to the way I engage members of the public with scientific research, looking for much more extreme and visceral ways to engage them, which you open up through collaboration. Whenever I work with scientific partners or sociologists or philosophers, I pick the ones who will fight with me. I believe that conflict generates innovation."
The Turner Prize-winning Assemble collective prefers a more harmonious atmosphere. Comprised of 18 members, Assemble's collaborative approach to architecture and urban development puts local people at the heart of development, implementation and ultimately the long-term life of each project. They also work on sustainable principles, choosing where possible to work with pre-existing local materials, reusing or repurposing them to better serve the area's needs.
Assemble's Mat Leung posed new ways to think about communities in a thought-provoking panel discussion with science fiction writer and futurist Madeline Ashby and new communication technologies expert Sarah Kember at FutureEverything's Community panel. "[Sarah, Madeline and Assemble] understand community not as a monolithic term," Mat explains. "Obviously there are loads of different elements to it. The term community is difficult because it assumes a single kind of identity, but together we wanted to interrogate that."
Multiple communities can exist simultaneously and overlap in a given area, such as a community of residents, who Assemble empowered through the Turner Prize-winning Granby Workshop project, creating jobs through rebuilding a neglected area of Liverpool from the grassroots up; or a community of makers and artists, with whom they worked on the Blackhorse Workshop project in East London.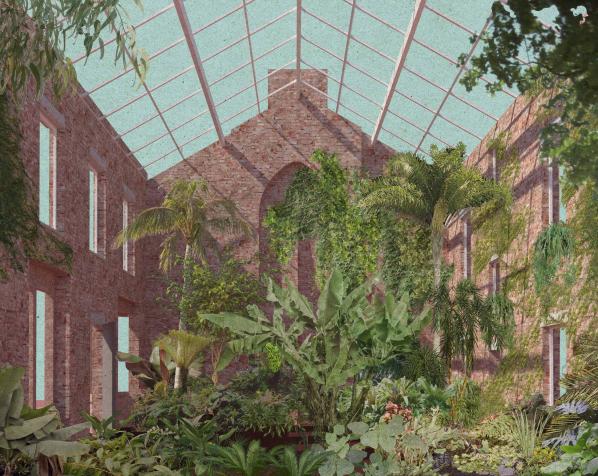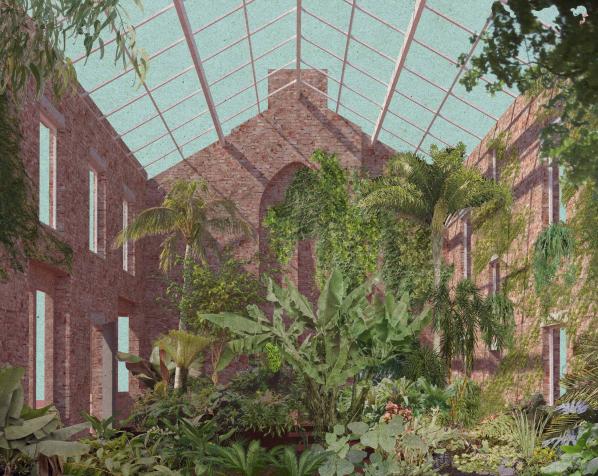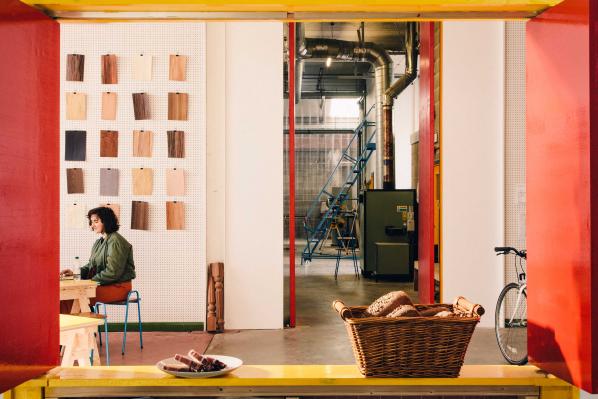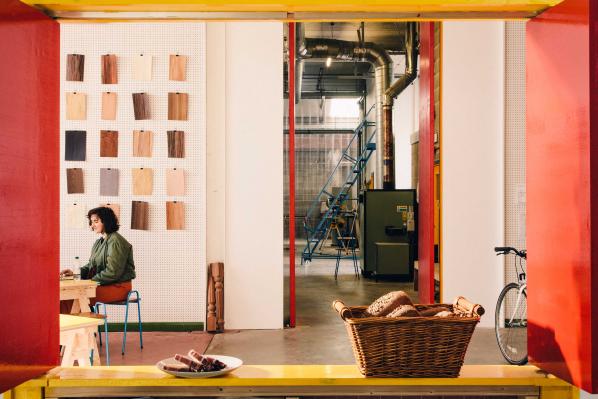 The Community panel developed a theme that ran through the festival: that no one individual or group is capable of meeting the challenges of the future alone. Finding ways to positively engage multiple stakeholders with a variety of knowledge and skills is vital to finding solutions that meet the needs of the wider community.
"Our successful collaborations come from an understanding that there's a diversity of stakeholders, skills and knowledge," Mat says. "We're interested in a broad range of things, but we acknowledge we're not amazing at everything. Each different member of Assemble has their own training and expertise, but when we work with a community, people who've been there for 15 years know more than we do – they're experts in a different way. They might not know about which materials to use for a given job, but they can tell you the effect of a layout or the practical implications of what you're doing. You have to acknowledge that people are experts in different fields".
Projecting a vision into the future can be one of the hardest challenges for architects – but Assemble have developed what appears to be a powerful and effective way of ensuring the longevity of projects. "When you say 'Let's talk about the near future', architects get hysterical, designers go into meltdown," Mat explains. "As soon as you say community, legacy, or things like that, it brings up a set of expectations. But what you're really saying is that you want your idea to be taken on and exist beyond the period you're directly involved in its life. So we've found that collaborating with the community throughout the process, through workshops for example, is a great way to encourage people to continue using spaces after we've moved on."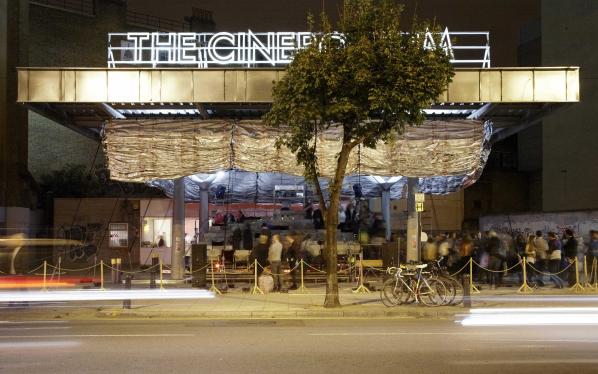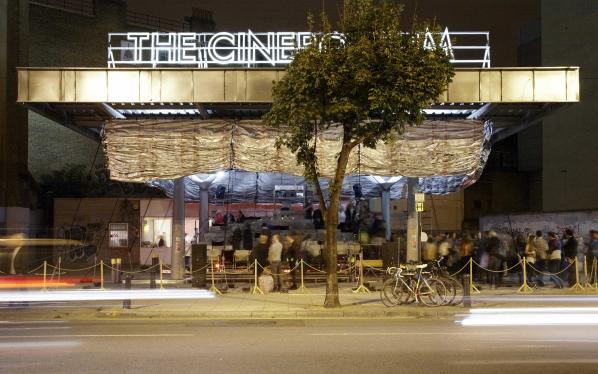 The enthusiastic spirit of collaboration fostered by FutureEverything transcended each event and sparked conversations between practitioners from a variety of different fields, who gave each other new perspectives through which to consider their own work. Drawing on the participatory ethos of progressive digital communities, the festival encouraged a refreshingly open atmosphere. But how to keep this energy going once the festival comes to an end? Many of the artists involved shared their processes in the hope that others can build on their achievements. The vibrant creative melting pot FutureEverything presided over will ensure that the new connections created will lead to even more inspiring projects in the years to come, from networks that extend far beyond Manchester.
Find out more about FutureEverything.
Featured Image: Charlotte Moorman with Nam June Paik, 1980. Photo © Erik Andersch
Intro.
Lynn Hershman Leeson is a renowned and accomplished artist and filmmaker in her own right. Over the last three decades she has pioneered uses of new technologies in critical investigations of issues, recognised as key to the workings of our society today. She tackles the big questions surrounding: identity in a time of consumerism; privacy in a era of surveillance; the interfacing of humans and machines; the relationship between real and virtual worlds; and growing parts of the human body from DNA samples. Last year Modern Art Oxford hosted a major solo exhibition of her work Origins of a Species, Part 2 and she has work in The Electronic Superhighway, at Whitechapel Gallery, in London at the moment. Her work has had a strong influence on many contemporary artists working with technology. Recently, ZKM in cooperation with the Deichtorhallen Hamburg / Sammlung Falckenberg exhibited the first comprehensive retrospective of Leeson's oeuvre, and also the most recent productions of her work. In May this year a book of the same name Civic Radar, will be published, featuring a comprehensive monograph of this Feminist pioneer in the fields of film and performance art, edited by Peter Weibel.
Nam June Paik was born in 1932 Seoul, Korea and died 2006. Many in the artworld regard him as a visionary artist, thinker, and innovator. Considered the "father of video art," his groundbreaking use of video technology blurred past distinctions between science, fine art, and popular culture to create a new visual language. Paik's interest in exploring the human condition through the lens of technology and science has created a far-reaching legacy that may be seen in broad recognition of new media art and the growing numbers of subsequent generations of artists who now use various forms of technology in their work.
Through his progressive ideas and artworks Paik dared to imagine a future where the technological and playful innovations that we now take for granted might exist. This interview with Hershman Leeson is timely, documenting the meeting of two imaginative beings who have changed the history of work at the intersection of art and technology. The issues they discuss are as important now as they were then.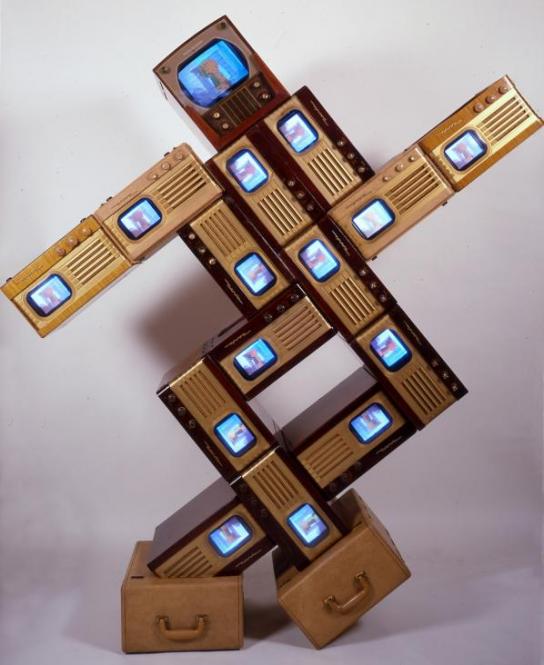 Interview.
This interview of Nam June Paik by Lynn Hershman Leeson was first published by Artweek, April 1980 Electronic Art.
LHL: If you were elected president, how would you solve the world's problems?
NJP: I just wrote an essay about how to make oil obsolete. Number one, information has to be recognized officially as an alternate energy source. Information changes our lifestyle. Dancers and yogis achieve ecstasy with 200 calories. However, racing drivers, if they want to achieve ecstasy, have to burn 200,000 calories. I found this new economical law… any consuming activities – certain activities which have a higher spiritual quality – use less energy. For instance, when rich man can buy a Jasper Johns for $100,000, that takes very little energy. However, if rich man buys Cessna airplane and flies around, it takes a lot of energy. But contributions to national economy would be the same… $100,000 spent. Same thing when you buy a videotape recorder for $500. Or if rent a car for $500 – ten days – national economy benefits from the same. But videotape recorder consumes much less energy. So when we shift our economic priorities of consuming to more spiritual sphere then we can solve all economic problems with much less energy. I found it is much easier to go to Paradise than to make this a paradise. It's much cheaper to die than to make this world a paradise.
LHL: Do you think we're getting closer to that now – global spirituality or global promiscuity?
NJP: Same thing. Sex requires only 800 calories. Same ecstasy, but racing cars take many more calories. Everything counts on calories. We need worldwide dieting. Lose weight.
LHL: Do you think pleasure or ecstasy is being popularly redefined because of technology?
NJP: Also because of a lack of energy. Things are getting so expensive that we have to use less. If you telephoned me instead of flying to New York, we not only save $300 air fare, we also save American Airlines gasoline. If they have less business, they will fly less. So we should move ideas and not weight. Less gravity we use the better. Transportation and communication are a trade-off. The more communication and less transportation we use, the better.
LHL: So your ideal is that we shouldn't move too much…
NJP: Well I coined a term called "Stationary Nomad." We are nomads but we don't move.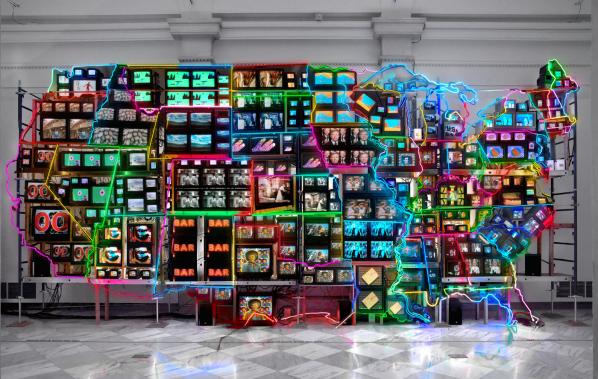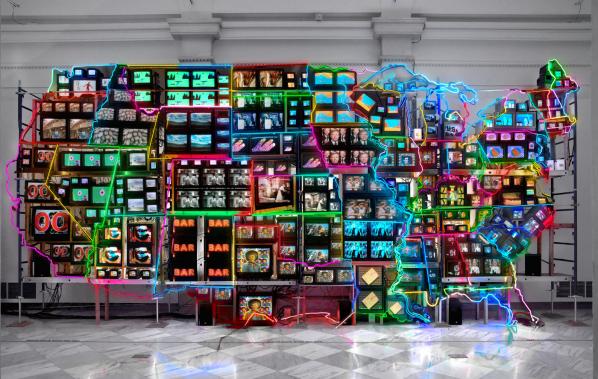 LHL: Do you think that we, as a species, are becoming biologically changed, that we're almost becoming married to electronic systems?
NJP: Most important biological change is that when you move to moon you have to change sex patterns. You can make sex because you have certain weight. On the moon our weight is only one sixth so our whole muscular coordination has to be different.
LHL: What about all the perceptual changes?
NJP: When we have videodisc, all the New York Times microfilms will become like ten videodiscs. Then we'll start browsing all hundred years of New York Times. Then you'll look at early "help wanted" columns. Very interesting how the "help wanted" pattern changes over one hundred years. A new set of computer games would be born. Have you ever looked at New York Times microfilms? It's very interesting. Celebration… that, I think, is the contribution of John Cage to world artists, because John Cage is first conceptual artist. Conceptual art is still very interesting movement because it requires least energy. No canvas. No movement. Just head!First time I'm coming from Asia to Europe, I'm flying from Calcutta to Cairo on a night plane. Everybody is sleeping. Only one light is on. A young American girl is reading paperback science fiction and I was so impressed. This girl was made for technology, you see. Celebrating.
LHL: How long will it be before ordinary people supersede movie stars, and intercommunicative TV and computers supplant fictional film?
NJP: I got an idea which I hope some capitalist will do. Interaction. Gene Youngblood had a conference at USC about the future of television, and he thought that interactive TV must be the alternative television. He knew but couldn't quite formulate a complete idea about it. So it became chaos. Well, I thought chaos would be a great interactive TV. So the problem is how to create electronic chaos so we can enjoy each other. When you watch television or a very good film – which they make – really not very good… another one, you make it yourself, then there is also a limit of making it good because we don't really know yet how to make our television. At the intermediate stage you will have ten different discs, and the first disc has only kissing scenes, the next only killing scenes, the third only music, the fourth only driving around scenes, the sixth just talking scenes, etc. Each disc is very complete. Kissing disc has all the kissing from movie history, every kissing of Marilyn Monroe, every kissing of Greta Garbo, and the second every killing scene from John Wayne. So we could just mix it according to our rhythms. Television proceeds in three-minute cycles. Every three minutes you want one nice thing, one bad thing, one mediocre thing… and music. So you have console and you just push buttons. So you interact with all of film history. I think that will be the intermediate stage before everyone has interactive television. It's nice to meet and touch people, but it's more exciting to talk very far. I just talked on telephone with Shigeko. It's very exciting. She says: "Oh you're never there!" She's in a bad mood yesterday. She called… then I called back and she didn't answer. This morning she didn't answer again. I got an answering service. Distance makes things very exciting!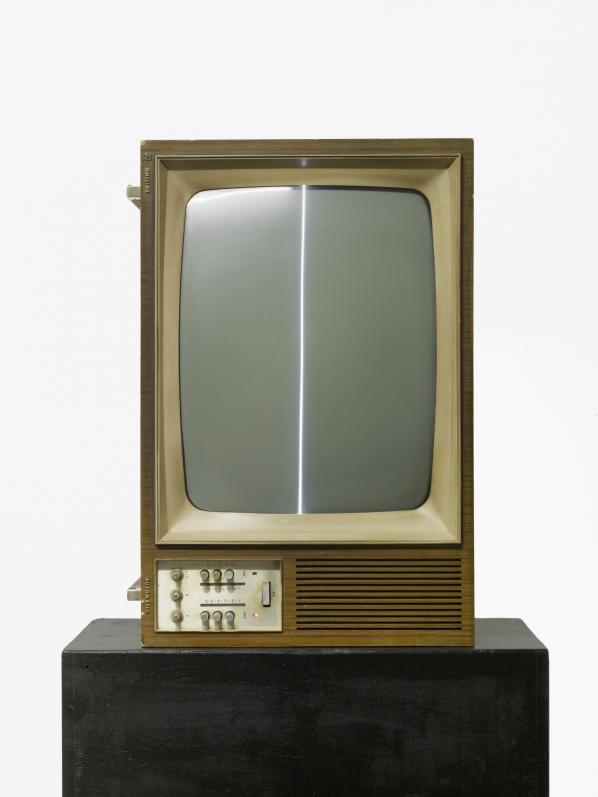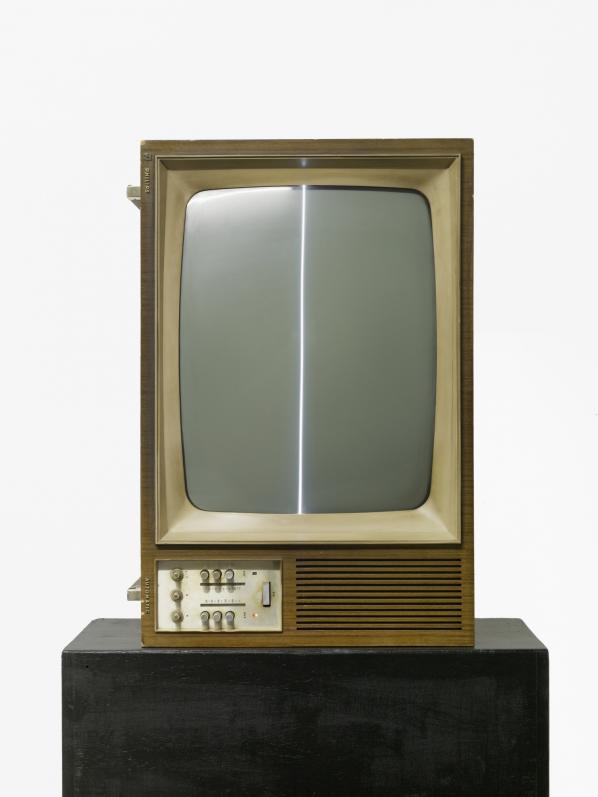 LHL: What are you working on now? You were just in Israel.
NJP: Yes. For Allen Ginsberg and Allan Kaprow. For some reason I got to know people very early in their development. I'm just lucky. I got to know Kaprow very early. These two famous men kept my friendship. They let me be their friend. So I want to make a variety show with two Allens because they are so different. Kaprow is a very cerebral man. Ginsberg is a very emotional man. Ginsberg is very semantically avant-garde and Kaprow is very formalistically avant-garde. We were going to do a show with them on a raft on the Mississippi River… let them talk to each other. This was to be me Bicentennial product. Then everything got delayed. Delay and delay and delay in our lives. That has to be solved. The plot got thicker and thicker. Two years ago I had some travel money available so I thought maybe I'd bring Ginsberg and Kaprow to Israel. Then my travel fund dried up so I had to pay for all these tickets to go to Israel. It wiped out my whole savings.
LHL: Can't business and pleasure be the same?
NJP: Yes. But playing is more interesting. Yet playing is harder. The futurist thing is how to play without being bored. That is the most important thing… how to forget the Protestant ethic… Confucianist has same thing… how to be able to play. Americans know how to play a little bit better than Europeans or Asians. Africans know a little more about playing than Americans. America and Africa got together and made American entertainment. America invaded the world through their jazz and not by their airplanes. Because of black people's music, America is such a big image around the world. American defenses are made form two things… hardware and software. Russians can match American hardware because they can produce. But Russians cannot match American software because Russians don't have black people. Russian culture is all nineteenth century… Bolshio Ballet. Now you can't make video out of Bolshoi Ballet. You can only do it live. So Bolshoi, it's only where rich people can go who are anti-Communist anyway. So they are wasting all Bolshoi Ballet because it never reaches poor people who are target for their propaganda. That's because their culture is made before information technology. Scott Joplin, a black man, made his art especially for mass production – the "player piano." The black people's music from the beginning was developed for mass production. The rich Americans packaged it to sell. Of course the black people are exploited.
LHL: Do you have trouble playing?
NJP: I think I have this guilt complex… must work all the time. My doctor told me I should get enlightened. But I always think I must get enlightened after next job. Then, with the next job, I get more and more in debt. Then I need another two jobs to pay the bills. So my enlightenment gets postponed.
LHL: Do you think being enlightened and being in debt are related?
NJP: You can act enlightened even if you are hopelessly in debt. There's a guy I know… he's a Catholic. He drinks. He's very fat… but he drinks one quart of Coca Cola everyday. He thinks he'll just work until he dies. But I don't want that kind of enlightenment. I don't work too hard anyway. I just work minimum.
Artweek, April 1980 Electronic Art NAM JUNE PAIK – VIDEO PHILOSOPHER
c.lynnhershman1980 all rights reserved
Megan Prelinger is an historian/archivist (originally from Oregon) who in 2004 co-founded a bibliophile's utopia: the Prelinger Library. Tucked away in the SOMA district of San Francisco–and now highly regarded by researchers from around the world–the library has quietly become a California landmark. The myriads of materials contained there (books and ephemera "geospatially" arranged by Megan and her partner Rick) are made available to the public at least once a week for in-situ use (and one needn't have academic credentials to enter).
In addition to being a world-renowned sharer (and repairer!) of books though, Megan Prelinger has also authored several. Inside the Machine–her latest work–is a book that traces a visual history of all manner of electronics from roughly the interwar era to the early space age. But it derives its narrative, she says, from exactly and only one source: "the intersection of commerce and graphic art." As with her previous book (which presents commercial artists' depictions of early space travel and rocket tech), Inside The Machine is a story told largely through the illustrations that one finds scattered throughout archival tech ephemera–of the sort that line many a shelf at the Prelinger Library. Prelinger's visually rich book deftly guides the reader through countless innovations that preceded today's computers, all with an eye towards celebrating the power and reach of the human imagination.
[The following interview was conducted via email.]
Montgomery Cantsin: You say that the Prelinger Library and its community constitute the "rhythmic pulse" which sustains your work as a writer of nonfiction. I wonder if you can say a bit more about that, and how that maybe differs from the situation of many nonfiction writers–that of being ensconced in a bureaucratic university setting. Also, how much of the material in your newest book was discovered there on your own shelves in San Francisco?
Megan Prelinger: During the research and writing of Inside the Machine, between 2011 and 2014, I was simultaneously engaged in a number of projects. You ask about how my situation differs from that of an academic historian: The academic model did not fully "take" in my mind when I was younger. It was introduced to me as one option among many, and I elected take the option of being an independent and self-supporting contributor to the human knowledge project. Throughout the duration of the library project, and my life for that matter, I have therefore always engaged in a number of different types of work more or less simultaneously; types of work that fall in different places on the spectrum between "day job" and freelance artist or knowledge-producer.
My work-week during those Inside the Machine years, as before and since, was a cycle of different forms of research, engagement, and production. The common anchor point around which every week "turns" is the public day in the library that happens every Wednesday. On those public days I set aside my own work and face outward, engaging our library visitors and facilitating their work. The Wednesday community is intellectually sustaining, as hundreds of people every year who are engaged in a universe of different kinds of research-based projects stop by and spend time. Our library is a social library, with discussion being one aspect of the access model. As with visitors, the collaborative relationships I've had with our volunteers and artists-in-residence such as yourself have put that library environment at the center of my social, intellectual and creative life since we opened it
To answer the question about how much of the material of the book was discovered on our own shelves: The short answer is "most of it." There are 184 images in Inside the Machine, I believe, and about 6 of them were sourced from other collections. It was the serendipitous discovery of these overlooked images that drove the research process that became both Another Science Fiction (2010), and Inside the Machine (2015).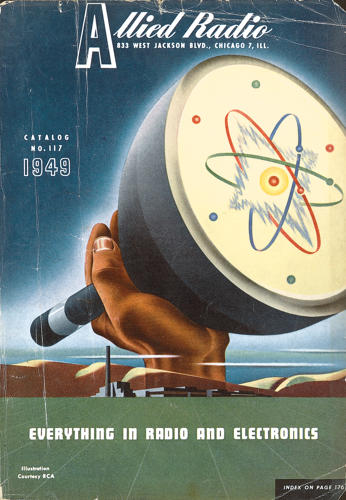 MC: I know that your interest in space travel developed in part due to your love of Star Trek as a youth. Is your interest in electronics something that grew out of that? At what point in your career did you realize you were passionate enough about electronics to write a book? …Have you ever tinkered with the insides of machines?
MP: My love of space exploration has many antecedents and you're correct that Star Trek: TOS is one of them. I was born in 1967 as Season Two was beginning, just in time to be exposed fairly uncritically to a regular stream of images on television that suggested that space exploration was an emerging and "normal" part of everyday life. I remember watching Apollo astronauts explore the Moon on TV, and as a small child formed the unexamined assumption that Star Trek and the Apollo program were in a fact-and-fiction relationship to one another that was analogous to the relationship between the Little House on the Prairie books (fictionalized history) and the real histories of European colonization of North America (fact).
At the same time my dad was away in Vietnam serving in the U.S. Army construction brigades, while my mom was in college studying to be an archaeologist. Mom exposed me to Native American history, and Dad exposed me to the challenges of reintegrating into society as a damaged war veteran. Dad then became an architect. Those two parental models oriented me to the ground-based world that I lived in. I grew up sharply aware of divisions in society because of these two models, and had a sense of myself as an actor in a distinctly ground-based society. I studied anthropology and became a writer in order to develop tools to understand and affect the course of society and history.
The area of my psychogeography that was shaped by visions of space exploration were filled in by science fiction, which formed a bridge between ground-based and space-based spheres. In my thirties I discovered the left-behind literature of the mid-century space industry, and discovered that those handy tools of cultural analysis and writing would enable me to make an original contribution to the cultural history of space exploration. I was gobsmacked by this discovery. It was an unexpected point of integration between realms of my intellectual life and psychogeography that had previously been united only in the lifelong practice of reading and appreciating science fiction.
Coincidentally, in the course of taking that degree in anthropology I was required in college to take a year of science as a distribution requirement. This was actually a wish come true, since part of me had wanted to be a math major from the beginning but I lacked the background to do college-level math. That year-long general science course for non-science majors was possibly my favorite class in college. One third of the years' curriculum was devoted to exploring electronics, understanding how circuits worked, learning to read circuit diagrams, and ultimately building a simple working radio out of found materials.
When my research on the cultural history of space exploration led me to try to understand space electronics, that history was invaluable. My passion to understand electronics grew directly out of a desire to understand why space exploration technologies matured when they did, apart from geopolitics and funding streams. When I realized that space exploration in the 1950s was reliant on the simultaneous development of very large-scale computers (mainframes) and very small-scale computers (the miniaturization made possible by the transistor), I then felt an overwhelming impulse to share what I had learned with other people. Inside the Machine ended up with a space electronics chapter in the 8th position (out of 9 chapters), but space electronics was the starting point in my research and the rest of the book mushroomed out from it.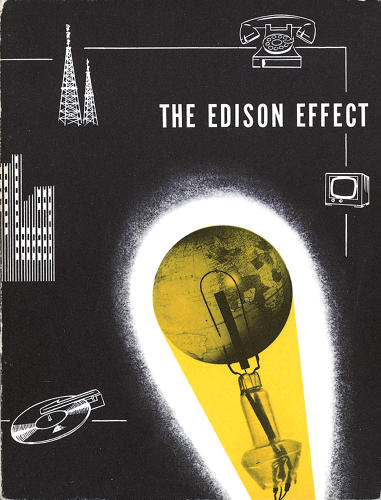 MC: The artists whose work is featured in your book (often anonymous at the time) were given the job of depicting a reality that exists, as you say, "behind reality." You point to the inherent surrealism of such a task–can you expand on that? …You also note that in 1935, when the electric signals in the human brain were first detected, the study of the electricity, etc, was considered to be "a new assault on the mystery of life…"
MP: The study of the relationship between electricity and the human body is still pretty new. In fact, one reason that I wrote the book is that the future of the practical integration between electronics and the body could be immense enough that its recent history would be overshadowed. That history is already not commonly understood, even as people are increasingly symbiotic with their devices. I wrote the book to serve as a prehistory to counter any historical amnesia that may be induced by possible futures.
The scientific verification, in 1935, that life is reliant on a flow of electricity through the body, proved and extended an idea that Mary Shelley was working with in Frankenstein. Tracing the historical literature it's interesting to watch the dialogue between electricity and the body migrate out of subcultures and into mainstream hard science over the past 200 years. I'm referring to subcultures like science fiction and also 19th-century experimental para-medical techniques, such as dosing people with electrical current to improve their health. That relationship was subjected to the changing standards of rigor around medical and scientific investigations over the 20th century. Today, work on electronic circuits that could have biomedical applications and that could actually be ingested and dissolved within the body is at the forefront of such research. Assuming that such circuits are developed and proven useful, I wouldn't be surprised if they came to be a dominant biomedical technology.
When I say "behind reality" I'm referring most literally to the invisibility of the electron stream. While electricity can be made visible as illumination, the flow of electrons through electronic devices, on the other hand, is invisible. Hence, "Inside the Machine." For a time the components that channeled the flow of electrons, such as vacuum tubes and switches, were visible on the inside of radio cabinets. Some 1930s radio cabinet designs deliberately revealed the circuit board in a gesture to demystify the flow of electrons and glamorize the components. That short window of visibility, however, quickly retreated in the face of ever more complex circuits and ever more "built" environments that housed them. The cultural signification around electronics came to be centered on the integral devices: radio, TV, and eventually computers and everything that flows from them. I felt that there was a cultural history of the components that combine to form electronic devices that needed to be told, and that it was the graphic artists and illustrators working for industry who had made that cultural history–a history that it became my job to expose and interpret for a contemporary audience.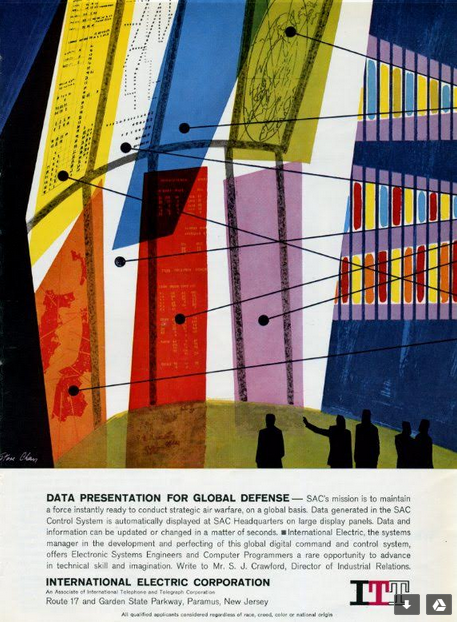 At a more philosophical level, the flow of electrons multiplied our senses. By forming invisible channels through which sounds and images were carried and replicated, electronics created a hierarchy of sense perceptions that had immediate cultural and political significations. How else to characterize that phenomenon besides surreal? Coincidentally the fine art movement known as Surrealism emerged in the 1920s and radios very shortly thereafter, coming to market in the late 20s and exploding in popularity during the 1930s. Think of it this way: multiple electromechanical eyes, faces, ears, and mouths populating homes, offices, and streets, in the form of a proliferation of new gadgets. The world filling with sense receptor multipliers everywhere you look. A mountaintop may be media in the sense that it opens up a perspective impossible to gain any other (unassisted) way, but a climb up a mountain is a unique event offering a unique perspective. Electronic media, in contrast, are most profound in their most ordinary distinguishing feature, which is their simultaneous multiplicity.
MC: You bring up Lewis Mumford in the book, saying that he regarded the craftperson's bench as a sort of "bridge between art and applied skill." To what degree has Mumford's work influenced your thinking?
MP: I discovered the work of Lewis Mumford back in high school and appreciated his broad-spectrum thinking on a range of ground-based systems, like cities and highways. (The first book of his that I read was The Highway and the City.) Back in high school it was a novelty to me that subjects like freeways and cities were written about as subjects in their own right. They hadn't been previously represented in any spectrum of "subjects" that I had been exposed to. I also liked about Mumford that he incorporated ecological thinking into his philosophies of the built environment, and that his environmental politics predated, and therefore did not fit into, contemporary modes of approaching those subjects.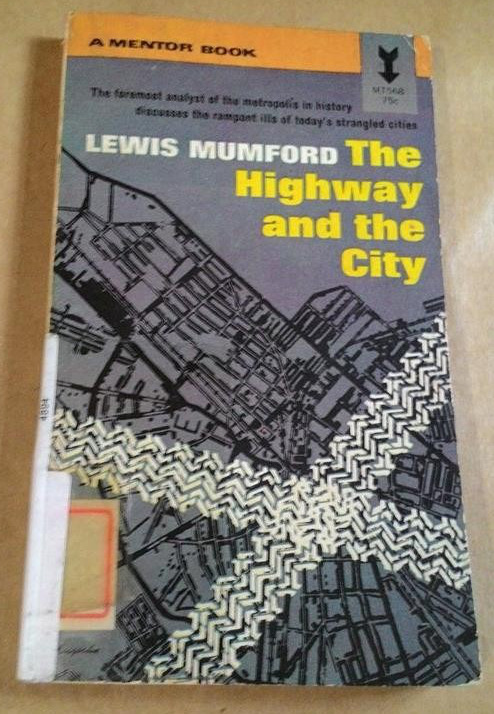 When it came to writing Inside the Machine, I drew on Mumford, who had once been a radio engineer, as a historian of technology (or "technics" in his parlance). His work to elaborate the relationship between fine art and applied art expressed by the craft bench was a needed historical context for discussing the relationship between craft and art.
MC: The constant need for an "enlargement of the military field of perception" has been hugely responsible for innovations in moving-image technology (I am quoting here from Paul Virilio's book War and Cinema–which I found on your shelves). I wonder how things might have developed differently if such had not been the case? (In other words, if R&D had been guided by the Teslas and the Martenots of the world instead of by Westinghouse, the Pentagon, etc.).
MP: Well… the need for an enlargement of the military field of perception may have been responsible for innovations in moving-image technology, but it must exceed that in the extent to which it influenced space technology! The original satellite programs around the world, both USSR and US, were funded and dedicated to that purpose.
To get back directly, though, to the question you pose: It's one that opens the door to many interesting possible alternate realities. That's one reason I became so deeply focused on the work that fine and applied artists did to paint the future of new technologies. If I can make a blanket characterization of those artists as a group: I don't think they were motivated to pick up a pencil or brush by a desire to enlarge the military field of perception! Instead they were creating all kinds of hybrid visions of the future, including pastoral and surrealist elements that addressed the multiplication of the senses in very humane terms.
There are perhaps more examples of the possibilities you suggest than you might think. For example: the influence of Hugo Gernsback, for whom the science fiction Hugo award is named. Gernsback was an active futurist who promoted science fiction and speculative futures through the mass publication of a wide range of pulp fiction magazines. At the same time he was a serious radio and TV pioneer who founded a radio station, experimented with early television broadcasting, and published "straight" news and craft magazine for radio professionals and amateurs alike, such as Radio-Electronics and Science and Mechanics to name just two. His "straight" news and craft magazines typically had a futurist-oriented editorial edge; one that was uninterested in mapping problems or limits or real-world geopolitics onto the emergence of new technologies. I don't doubt that Gernsback's influence was a shaping force on the emergence of electronic technology in ways that may not be fully understood for years. I don't mean to dwell on Gernsback — he's been widely written about in histories and biographies and I have never felt the call to add much to his hagiography. But I'm mentioning him here to directly respond to your query of "What if (R&D had been guided by the Teslas and the Martenots of the world)". One more note: Tesla's name was not attached to his invention in the way that Edison's was, but he did invent AC (alternating current). Given that most people in the industrialized world use AC every day, I would argue that Tesla did guide the research and development of some of the essential infrastructure of everyday life.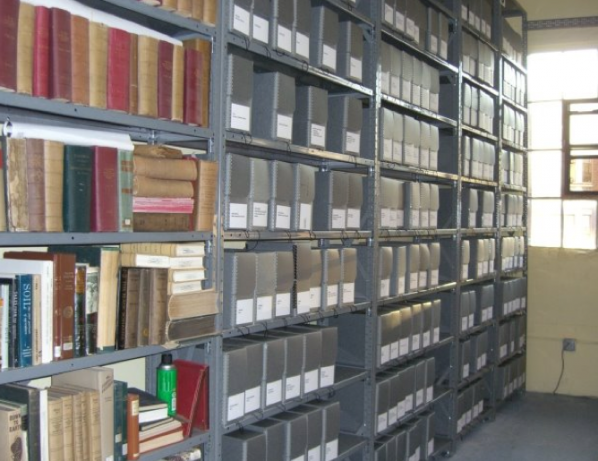 MC: Toward the end of the book you wonder whether computers will someday be "grown" instead of built. Sounds cool! Brings to my mind certain left-field figures such as Bern Porter. …Porter chose to drop out of professional science (to pursue DIY "sci-art" and many other things) after having worked on the Manhattan Project. I thought of him while looking at your book, since he is also said to have helped develop the cathode ray tube. …I am curious, what you may have learned about humanity's future by delving into all these inventions of the past?
MP: In crafting that conclusion I was putting together a few different pieces of real evidence and combining them in a hypothetical exercise. I didn't think it was that crazy. Consider the following verifiable phenomena: The biomedical circuits that can be ingested and dissolved in the human body; the capacity of mycelia networks–underground networks of fungal bodies—to effectively redistribute nutrients between different plants in the soil; the published theory that life itself may have emerged from primordial clay (not "soup"); the wisdom of permaculture.
I've read widely about all these phenomena, and other related phenomena. When I try to visualize an answer to the problem of toxic chemicals and heavy metals bound up in electronic devices, it seems reasonable to me that a hundred years from now, or maybe even only twenty years from now, people will have figured out how to extract computational functions from some combination of these kinds of existing features of the natural world. Or will have developed some intelligent permaculture that can perform media functions at the same time as producing food.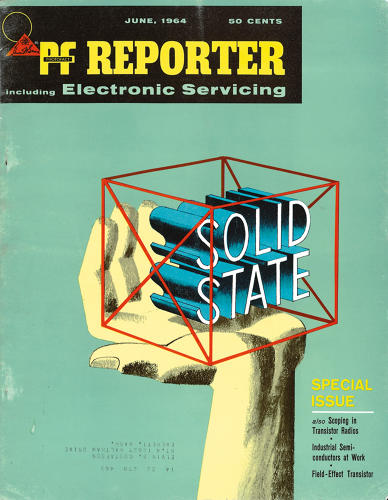 Or, never mind organic phenomena, what if all the essential elements of sand, stone, glass, (plastic) and metal that form electronic machines could be formulated and constructed to smartly dematerialize when they were no longer needed? What if you could drop a laptop into special bin that would use magnets and clean biochemical processes to disassemble all those building blocks, and distill them into measured piles and vials of raw materials for new machines?
Maybe I've read too much science fiction… but I'd prefer to believe that I've just read too much history to feel that the possibilities for the future are in any way fixed or limited. In human history–in natural history too, for that matter–epochal shifts happen sometimes "overnight" (at least in geological or historical senses), usually from the emergence of a new phenomenon that results from combined antecedents that were hidden below the surface until abruptly transformed and brought to daylight. There's no reason to think that the dirty century of the 20th/21st centuries couldn't experience an abrupt paradigm shift in favor of a very different kind of model.
Featured Image: Olia Lialina, My Boyfriend Came Back From The War, at MU. Photo Boudewijn Bollmann
Annet Dekker in conversation with Olia Lialina
Twenty years ago, in 1996, Russian artist Olia Lialina created My Boyfriend Came Back From The War (MBCBFTW). Using the story of a veteran's girlfriend who has mixed feelings when he returns, the interactive Web narrative quickly became an iconic work that inspired many artists to create their own interpretations of it. At the moment two exhibitions at HEK in Basel and MU in Eidhoven, pay hommage to MBCBFTW, a tribute to a medium and a new approach to keeping history alive.
Participating artists
Inbal Shirin Anlen, Freya Birren (Jennifer Walshe), Vadim Epstein, Dragan Espenschied, JODI, Olia Lialina, Abe Linkoln, Guthrie Lonergan, Armin Medosch, Ignacio Nieto, Anna Russett, Tale of Tales a.k.a. Entropy8Zuper!, Mark Wirblich. With two new works by Constant Dullaart and Foundland (commissioned by MU).
Educated as a journalist and film critic, and curating experimental film programmes in Moscow, in the mid-1990s Olia Lialina quickly embraced the Web and started experimenting with its unique qualities. She made her first net art piece, My Boyfriend Came Back From The War in 1996. Four years later she set up the Last Real Net Art Museum – an initiative to oppose museums that were presenting the first 'Internet art exhibitions', and a place on the Web where she could collect and exhibit the projects that responded to MBCBFTW. Ten years after she made her first net artwork, in 2006, in their popular book New Media Art (Taschen) Mark Tribe and Reena Jana wrote about MBCFTW: 'One indicator of the historical significance of Olia Lialina's 1996 Net art project, My Boyfriend Came Back From the War, is the numerous times it has been appropriated and remixed by other New Media artists. (…) Perhaps it resonates with other artists because it is among the earliest works of New Media art to produce the kind of compelling and emotionally powerful experience that we have come to expect from older, more established media, particularly film.'
In the meantime, Lialina had moved on and in addition to her online art practice, wrote about new media, Digital Folklore, the vernacular Web, co-founded the Geocities Research Institute, and became an animated GIF model and a professor at Merz Academy in Stuttgart, whilst the 'mini-drama in hypertext' MBCBFTW continued to be of interest to many artists, curators and critics. For its fifteenth anniversary, The Creators Project described MBCBFTW as a 'charmingly simple yet poignant work', emphasising its importance for the history of net art and its longevity through its interpretations. At the moment, as Lialina tells me, the project is discussed on Twine – an open source tool for telling interactive, nonlinear stories – where people communicate with each other about this 'early Twine'. It is therefore not surprising that 2016 starts with two anniversary exhibitions, opening almost at the same time but in different frames, of My Boyfriend Came Back From The War. online since 1996. In what follows I asked Olia Lialina to reflect on the lasting popularity of the work, her intentions for making it, and her ideas about ways to go forward with it.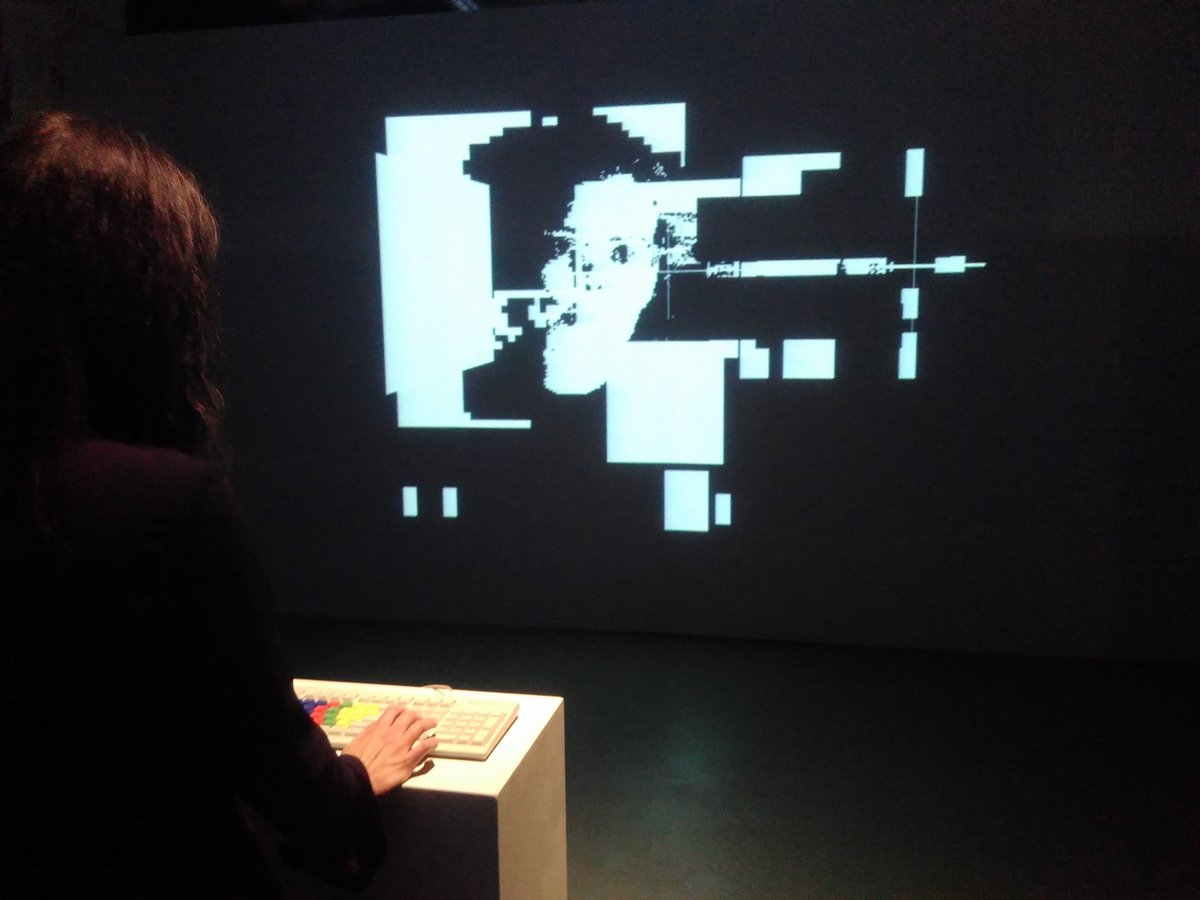 Can you tell me something about your background, how did you end up being an artist and a professor?
Twenty years ago I was absolutely happy with what I did: writing about films, curating film programmes, trying to make my own films. But as with many who embrace the World Wide Web (or were embraced by it) when it left academia in the mid-1990s – I was lucky to have a sudden new life and career. I became an artist only because MBCBFTW became a piece of net art. And I could become a professor four years later because of it 🙂
Could you briefly describe what the work is about?
In my teens I came up with the sentence 'My boyfriend came back from the war, after dinner they left us alone.'
Мой парень вернулся с войны
И вот мы остались одни
And I always wanted to complete it as a poem, but the next lines never came. Years later, still confused about the phrase, I made it into an ambivalent dialogue with the browser: dividing it into frames. It was never about a war, but about a difficult conversation that doesn't lead anywhere, and of course about the browser. I wanted to make something that people would spend time with and look at in the browser. This was also possible back then because the connection was much slower – so it took time to go through it. This has changed a lot now: HTML adapts to faster speeds, and most of us aren't used to waiting – or loading time – anymore. You cannot click slowly if something is fast. That is also why we artificially slowed down the Internet connection for the exhibition.
When you started working on the Web, you came from a background in journalism and film. What sparked your interest in HTML frames?
They were very new at the time, not every browser supported them and you had to install the Netscape 3 version that had just been released – although in specifications I see now that it also worked in Netscape 2, but I remember that it didn't back then. So, at the time it was cutting-edge technology – even though there was already a 'I-hate-frames' movement on the net, which I only discovered later. For me, it was interesting to see that a browser window could be divided up: you could assign coordinates, partition the screen and have multiple HTML documents within the same window. It sounds naive now, but at the time it was very empowering: I felt like a hacker, I could decide what it looked like and how it functioned.
And it reminded me of celluloid. I used to work with experimental 16mm film: cutting and pasting frames together. The editing was a way to work with the material, not just a concept. So, the connection between film and browser frames was something exciting. At the time I always talked about MBCBFTW as a net film. Someone more familiar with CD-ROM art, programming or interactive art would probably see it differently, but for me using frames inside the browser was a way to edit – it was a direct transition from being a filmmaker to a net artist.
While preparing the inventory table with all the elements of MBCBFW for the exhibition and reviewing the HTML code, I saw so many mistakes that I felt a bit ashamed. Mona Ulrich, one of my students, and I noticed warning after warning while reading through the code. So, it's not only an old code, it is also very buggy, but despite all that it still works! That is the great thing about HTML, it has a very high tolerance, and it's very forgiving if you write 'bad' code. It allows you to make mistakes: it's not even that it was easy to learn, but rather that you didn't really have to learn it at all.
In 2000 you started the Last Real Net Art Museum, as an initiative to collect and present interpretations of MBCBFTW. Could you explain the context and purpose of the Last Real Net Art Museum?
The Last Real Net Art Museum was a provocation to museums who in the late 1990s and early 2000s started making their own online net art exhibitions and collections – and at first they seemed to succeed, but it turned out they didn't. In my title, 'Real' meant that an online collection should be based on links, because the net was about making links to people, information, etc. A good example was äda 'web designed by Vivian Selbo and curated by Benjamin Weil for the Walker Art Centre in Minneapolis between 1995 and 1998. Because this and other projects ended, another phenomenon started with museums like the Guggenheim, Tate and Whitney who acquired copies of Internet art and just kept these somewhere on a floppy or a CD, or showed the work in a pop-up window on their website – for me this was not real, and rather disrespectful of the artworks. And 'Last' meant that this previous method was completely disappearing.
The Last Real Net Art Museum was also sort of self-referential because of the First Real Net Art Gallery that I made in 1998, where I sold net art. It wasn't a gallery selling offline art online, but people could buy online art for the first time. Since the First gallery was still well known in 2000, and to make the connection between the works, the second one became the Last…
Talking about museums and collections, was MBCBFTW ever acquired?
Yes, there is a copy at Telepolis, which was sold for what I thought back then was the amazing sum of 300 German Marks, but it was above all a statement. It's also in a museum collection, MEIAC (http://www.meiac.es/) in Spain, and has been bought by a private collector, too. There is one more edition left. For this one I think it makes sense to sell the complete package: a computer, a monitor with the right resolution (800 x 600) a slowed-down server connection, an emulator with the old Netscape browser and all the other settings. Everything is emulated, simulated and fake, but the work is alive in its most precious state.
I have also adapted the work at certain times, for example around 2006 I added Google Ads to the website, not to become rich, but to reflect the Web of that time. Without the Ads it seemed old-fashioned and I wanted it to be alive and contemporary. About a year ago I removed them, because they made the work look outdated. It was interesting to see what Google thought suited the site – mostly non-governmental sites. Unfortunately, I never captured this version. That's the irony – part of me is very much involved in preserving the Web, but when it's about my own work, I change things immediately and forget how it was before.
The adaptations to the medium are striking in all the different interpretations. Seeing all the works next to each other illustrates a historical technical lineage of online practices: from HTML frames to blogs, games, video and VR. In a sense the Web seems almost to be little more than a constantly changing technical environment. Many have argued that this emphasis on medium specificity is one of the reasons why it took/is taking so long for net art to be taken seriously by the traditional art worlds. How do you view the relationship between the concept and the technical or formal aspects of the work?
For me the main concept and message of the work is the medium specificity. When thinking about the MBCBFTW exhibition we noticed now that it is also about the development of the Web. Yes, it has many technical translations. For example, the work by Auriea Harvey and Michaël Samyn (previously known as Entropy8Zuper!) was made in Flash; it was interactive and had sound, and for that time it was the most obvious software to use. Then Blog and Twitter versions were made, people kept changing it to other realities of the Web. What is interesting though is that the last interpretation, by Inbal Shirin Anlen, brought it back to its original classic HTML structure. The variations are some sort of tribute to the medium: these can range from manifestations of particular elements, to an aesthetic message or a personal statement in the medium.
I strongly believe that there is no contradiction between medium specificity and a mature conceptual message. For that reason I also think that it's important to always emphasise how the work is made – it just being 'art' is not enough; I cannot forget about the Web or the net. In my article 'Flat against the Wall' of 2007, I wrote that while it is fine that Web art is part of the art market now, it would be a tragedy if we lost its connection to the Web. It can be a topic of contemporary art but it should stay part of the new media art scene.
For the exhibition you choose specific interpretations. What were your criteria for this selection?
We had to make a selection because some things have been lost. At the time of the Last Real Net Art Museum I thought it was important to just have the links to the works rather than showing copies of the works. So, unfortunately now some works are missing because nobody saved them, the Internet Archive didn't capture them, and the artists (some of them students at the time) said they didn't have their work anymore. For example, Web comics were popular at the beginning of the century and someone made a version in that style, which unfortunately didn't survive either.
In the exhibition we left out works that had a similar structure, but almost all of them are featured in the book that was made for the show by House of Electronic Arts (HeK) in Basel, for example, Don Quichote Came Back From The War (2006) by santo_file group. But we also left some out of the exhibition that – perhaps surprisingly – were just too difficult to show such as the beautiful animated gif by Mike Konstantinov. He made this animated gif in 2000 and it was widely used for and known as a website banner. This work was a typical banner, 468 x 60 in size, and because it doesn't use any of the images from the original work is also mimicked the cheesiness of banners. In the book it is printed frame-by-frame, but it's difficult to show the banner phenomenon in an exhibition. We thought of several ways: put it on a random website, or against a black background, but in the end we decided not to present it at all. It just didn't work.
Another example that isn't included in the exhibition is Roman Leibov's work. Leibov is the unofficial father of the Russian Internet. In the mid-1990s the Web in Russia had a strong literary tradition, it was all about games with words and meaningful and innovative hypertexts, including of course many references to Russian literature. I made MBCBFTW in English to intentionally distance myself from this tradition. I wanted to create something very formal because I'm very interested in the structures of the browser, the frames, etc. Had I made it in Russian it would have ended up in a different culture. At the time it was a massive effort, because English wasn't my language. Then I asked Roman Leibov to make a text version and post it on the Russian Internet, which he did. He took every frame and described it like a film critic, and it ends with a monologue, making it into a piece of literature.
How do you see this type of approach now? To me at times it seems there is much less experimentation with templates or in the browser.
Yes, it's more difficult to be curious now. The browser is still generous, you can open the source code and look at it, but it's very complicated to change the code, if you can do it at all. The gap between people looking at and those making the pages has become enormous now. At the time it was easy to copy and modify other people's pages, but now it is much more difficult to do this.
In this sense, perhaps, Blingee is my favourite place to go at the moment. It is a creative community where people fulfil their wish to make something themselves, where they can construct something from other people's material. It isn't because they can't afford Photoshop, it's about finding things made by others and reusing them such that they become completely different, and also that those layers can be made visible again, showing the elements that have been used. All the layers in the images have value and they are there to be admired. You can also see the tricks people use to fool or misuse the system. Unfortunately, there isn't a Blingee version of MBCBFTW yet.
What I like about the work from an historical point of view that it consists of two types of archives: the table with all the information and components that are necessary to reconstruct the work, and the living archive of different people's interpretations. Which method do you prefer?
The archive is an interesting part. MBCBFTW consists of many files, yet it is only 72 KB in size, which is smaller than a small image today. In the early 2000s I wanted to write about the life of a work of art, its making, what is important to keep and its preservation, even though I didn't think it was necessary for net art. Now I see that it does make sense to write down all these details, so Mona Ulrich and I updated the old table for the exhibition. The table shows all the files, their sizes and which one is used in what frame. Even if someone has never seen the work, it could be reconstructed by following the information on the table. Maybe someone should try it sometime.
However, thinking about the future of the work, I prefer the interpretative approaches, because they are closer to my way of working. I'm also happy, and proud, that people take it as a structure and build something else out of it. I also think it's interesting to see to what extent it can still be recognised as being an interpretation of MBCFTW, what are those elements? For example, Ignacio Nieto made a tribute for the Chilean soldiers who died in the mountains, it's his story, and he merely used the same frame structure, but he asked me whether he could make and show the work. It is a bit strange of course, because I don't have a patent for the frames, yet the specific use of the frames is one of the work's main characteristics. I also noticed that most people keep the left frame intact and the frames to the right proportionally become smaller. Perhaps it's similar to the golden ratio in design, but then for frames. A final characteristic is that all the interpretations always end with nothing, with black frames.
The exhibitions My Boyfriend Came Back From The War, online since 1996 are on view till 20 March 2016 at MU in Eindhoven (NL) and HEK in Basel (CH).