Red floodlights illuminate the silhouette of a grand piano standing in the centre of a darkened room. As musician and composer Jonathan Hering begins to strike the keys of the late Anthony Burgess' piano, a hidden bank of machines cough a sequence of smoke rings into the air, which catch in the red light above. The room fills with a ghostly red mist, all but obscuring the source of the beautiful music. The irregular pattern of smoke puffs suggest it's some sort of message or code. In fact, it's a sequence based on email data from seven arts organisations, put through a Polybius cipher.
Smoke Signals places digital communication in context, as simply the latest in a line of our approaches to long-distance forms of communication," explains co-creator Ed Carter. "I was very interested in the way that as the smoke, or 'data', filled the room it became more and more dense. At the beginning, you can decipher it if you understood the code, but eventually it becomes more of a fog – which is a nice analogy for the way data works on a big scale."
This performance of Smoke Signals at Manchester's International Anthony Burgess Foundation captures much of what FutureEverything festival is all about: looking simultaneously backward and forward through technology, fusing the analogue and the digital, the theoretical and the artistic, and uniting practitioners across disciplines. 
FutureEverything is an innovation lab for digital culture and an annual ideas festival exploring the space where technology, society and culture collide. Featuring thought-provoking panel discussions, original commissions and parties, this year it took place in arts venues across the city, from Wednesday 30th March to Saturday 2nd April.
This summary explores how the festival encourages multi-disciplinary collaboration between different creative communities through interviews with artists who embody this collaborative ethos in a variety of different ways. How do they bridge the divides between disciplines to break new ground and meet the challenges of the future?
Commissioned for FutureEverything, artist Ed Carter created Smoke Signals with engineer and technologist David Cranmer. Musicians Sara Lowes and Jo Dudderidge & Harry Fausing Smith and Hering, then devised original compositions in response to the piece, taking each performance in a new direction. "Working with a collaborator or collaborators is like working with a process or working with a data set," Ed says. "You create a framework but leave a degree of openness which allows for the unexpected."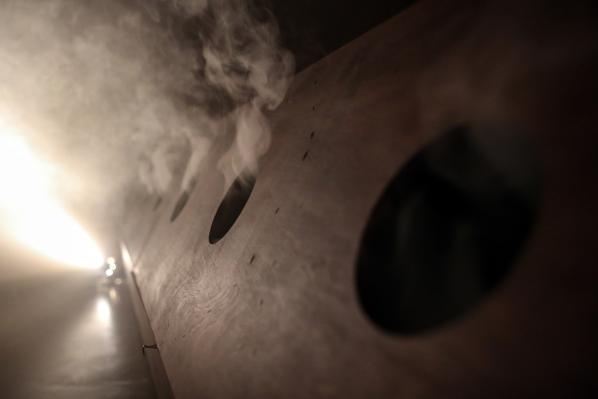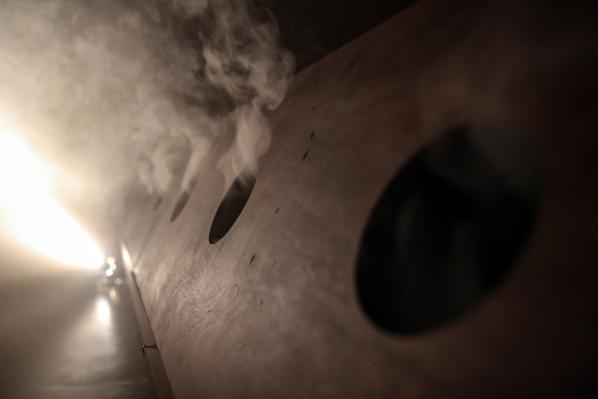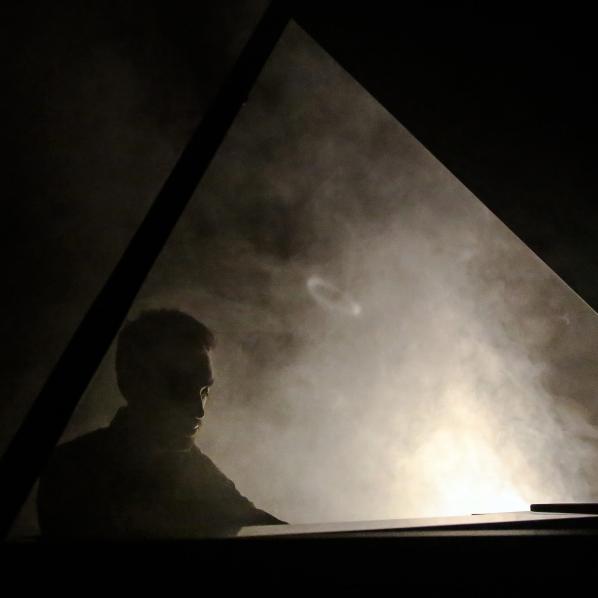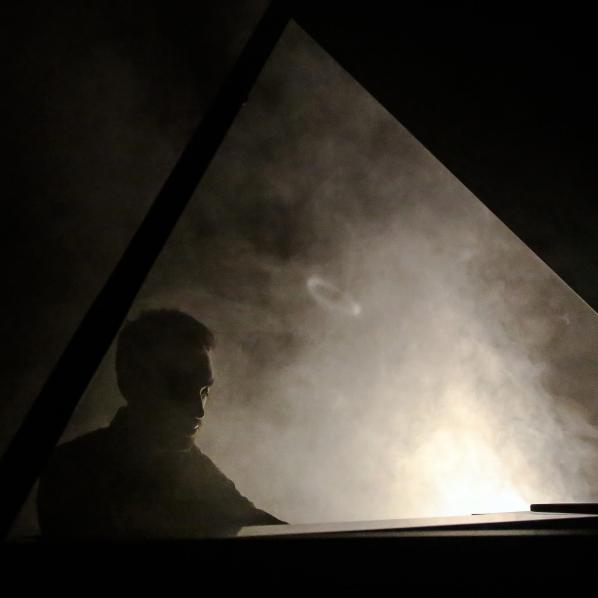 Smoke Signals at the International Anthony Burgess Foundation, Manchester
Newcastle's Occasion Collective chose to deconstruct the collaboration process behind their Babble series of improvised performances at Islington Mill in a lively workshop on the final day of the festival. The collective invited participants to get hands-on with improvised dance and live-sampling in sound and video, to help reveal the feedback loops between artists at the heart of their multilayered performances.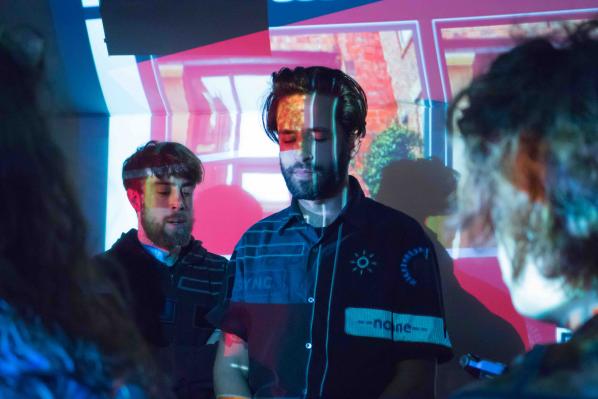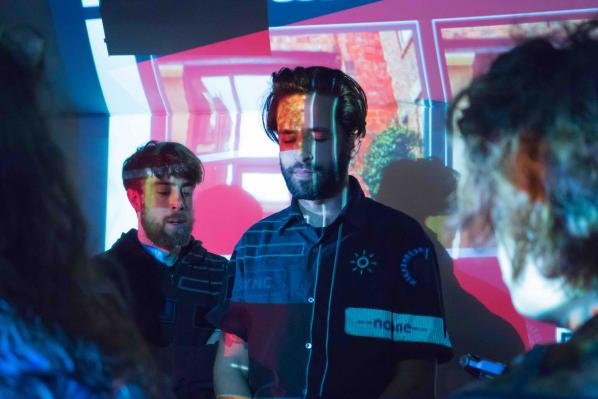 Babble workshop at Islington Mill. Photo by Matthew Wilkinson
The concept grew from musician Jamie Cook's final-year music degree performance, where he played with a saxophonist and manipulated her audio live, creating loops, sampling, applying effects and changing speed. "I wanted to use electronics in a very tactile way, so that the audience weren't shut out between me and the computer screen," he says. "They could see all of the sounds I was creating, they could see them being taken and then transformed. Over time I added more members from other media, like dancers and visual artists, which grew into this ensemble where everyone improvises live and feeds off each-other's ideas."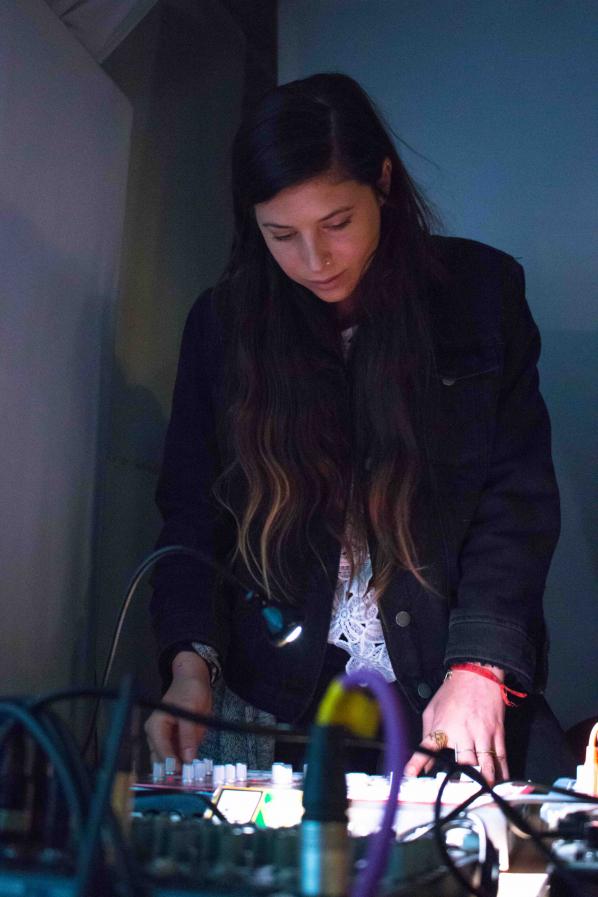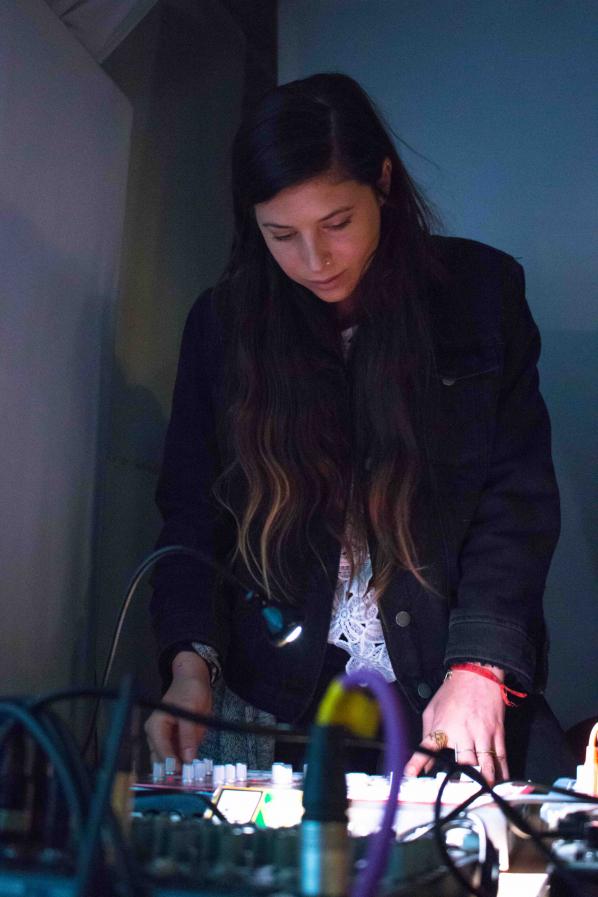 Babble workshop at Islington Mill. Photo by Matthew Wilkinson
Each Babble performance refers to a short poem written by Charlie Dearnley, based on stories told by his grandmother, which "all grapple with a point of death or unburdening," he explains. While performing, sensors on his costume feed to digital artist Sean Cotterill, whose software translates the movement into light and sound. "The idea of digital communities, using digital technologies to gather creative communities around them, is important to me," Sean explains. Written in the supercollider language, Sean has put all his code for the show online, in the hope of developing further feedback loops beyond the live performance.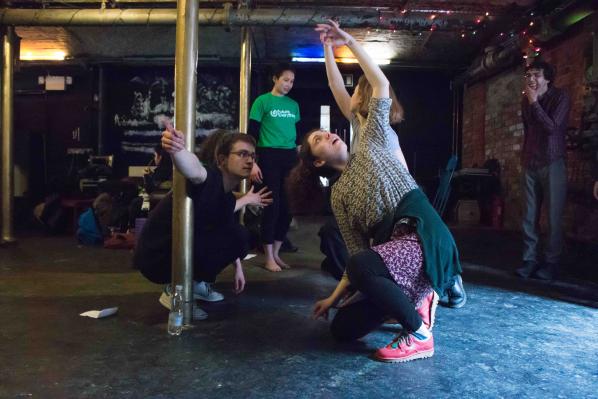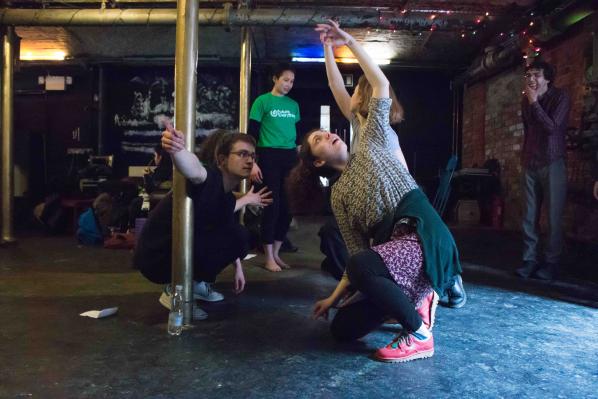 Babble workshop at Islington Mill. Photo by Matthew Wilkinson
While process is an explicit part of Occasion Collective's performances, each one feels stirring and organic. "It's an attempt at honest expression which is heightened and realised through collaboration and working with others," Charlie says, "acknowledging, for myself, the inadequacy of words in genuinely conveying experience; trying to create something that is more engaging."
Engaging people is the challenge at the heart of Nelly Ben Hayoun's work, as she explained after her talk at the Intelligence panel. The so-called 'Willy Wonka of design', Nelly is a one-woman nexus of collaboration who creates experiences to generate social action around science and technology, often space exploration. She assembled the International Space Orchestra, the world's first orchestra composed of space scientists from NASA's Ames Research Center and the SETI Institute (Search for Extraterrestrial Life). Featuring original music by Beck, Damon Albarn, The Prodigy, Penguin Cafe, Two time Grammy award winner Evan Price and Bobby Womack, she convinced scientists and astronauts to participate in an ambitious musical retelling of the Apollo 11 moon landing in 1969.
Video embed: The International Space Orchestra_ Official IFFR selection 2013 (https://vimeo.com/57863847)
"There are audiences that are not keen to be transported or play any part, but it's my role to then force them into it," she explains. "Most of the public is becoming quite lethargic, so it's really difficult to get them to move. My way of doing things is what I call total bombardment: getting to people through the fields of music, design, arts, theatre, tech, digital and architecture. Even though you might not want to be engaged with the issues or the questions I'm raising, you will find yourself confronted, in any case."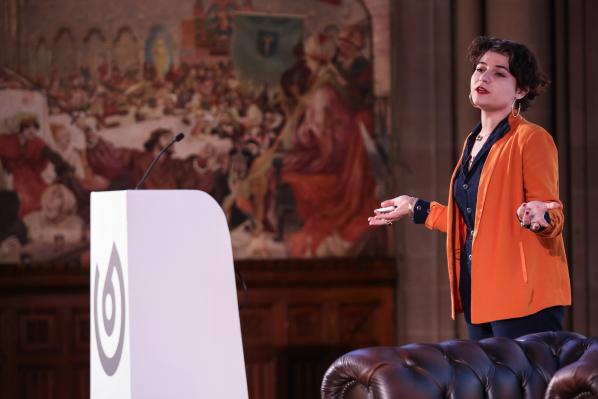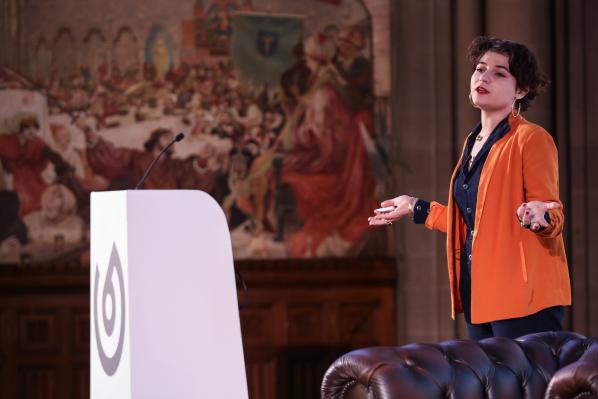 Nelly Ben Hayoun speaks at FutureEverything
Nelly studied at the Royal College of Art under Anthony Dunne and Fiona Raby, who inspired her problem-finding rather than problem-solving approach to design, particularly with regard to future challenges and the potential impact of evolving technology. Her most recent project, Disaster Playground, investigates the planet's emergency procedures through attempts to stage a simulation of an asteroid strike. Soberingly, Nelly finds that only about 20 ageing scientists are charged with planning for disasters such as asteroid collisions and meteor showers.
Video embed: Disaster Playground Teaser (https://vimeo.com/107466074)
"I'm applying critical thinking and critical design, but also looking at a range of artistic fields to see how we can merge all of these different disciplines to aim for social action," Nelly says. "I apply Antonin Artaud's theory of the Theatre of Cruelty to the way I engage members of the public with scientific research, looking for much more extreme and visceral ways to engage them, which you open up through collaboration. Whenever I work with scientific partners or sociologists or philosophers, I pick the ones who will fight with me. I believe that conflict generates innovation."
The Turner Prize-winning Assemble collective prefers a more harmonious atmosphere. Comprised of 18 members, Assemble's collaborative approach to architecture and urban development puts local people at the heart of development, implementation and ultimately the long-term life of each project. They also work on sustainable principles, choosing where possible to work with pre-existing local materials, reusing or repurposing them to better serve the area's needs.
Assemble's Mat Leung posed new ways to think about communities in a thought-provoking panel discussion with science fiction writer and futurist Madeline Ashby and new communication technologies expert Sarah Kember at FutureEverything's Community panel. "[Sarah, Madeline and Assemble] understand community not as a monolithic term," Mat explains. "Obviously there are loads of different elements to it. The term community is difficult because it assumes a single kind of identity, but together we wanted to interrogate that."
Multiple communities can exist simultaneously and overlap in a given area, such as a community of residents, who Assemble empowered through the Turner Prize-winning Granby Workshop project, creating jobs through rebuilding a neglected area of Liverpool from the grassroots up; or a community of makers and artists, with whom they worked on the Blackhorse Workshop project in East London.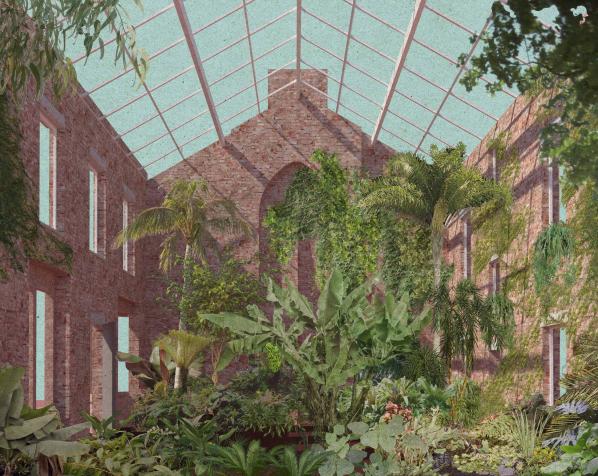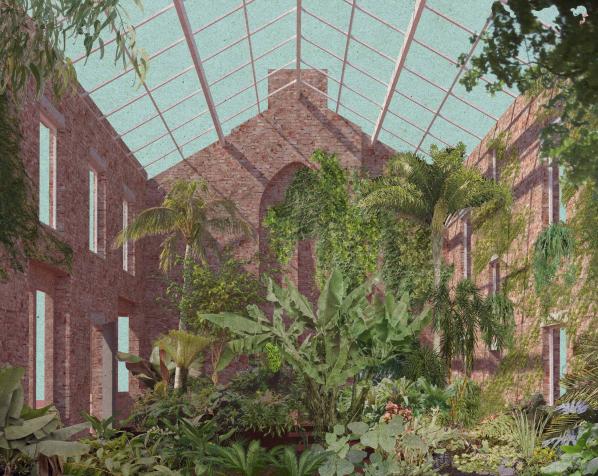 Assemble's Granby Workshop project, Liverpool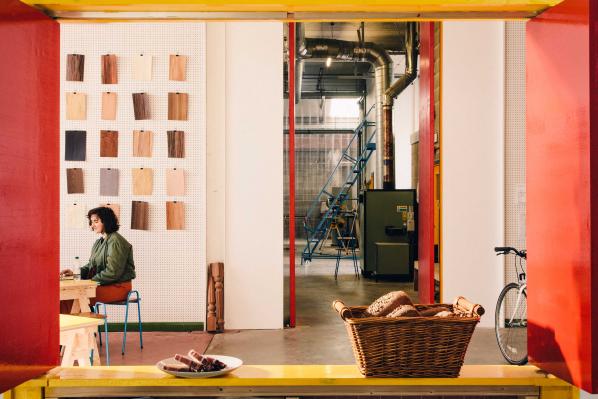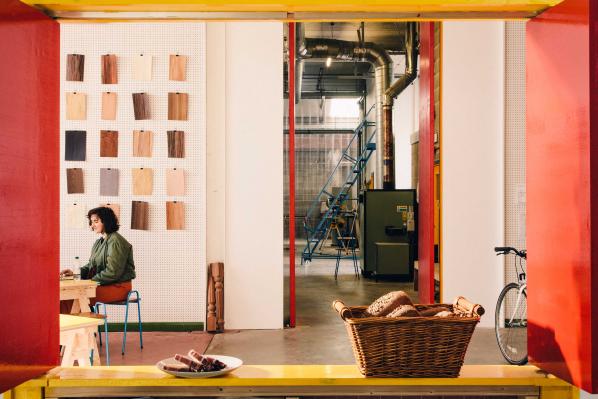 Assemble's Blackhorse Workshop project, East London
The Community panel developed a theme that ran through the festival: that no one individual or group is capable of meeting the challenges of the future alone. Finding ways to positively engage multiple stakeholders with a variety of knowledge and skills is vital to finding solutions that meet the needs of the wider community.
"Our successful collaborations come from an understanding that there's a diversity of stakeholders, skills and knowledge," Mat says. "We're interested in a broad range of things, but we acknowledge we're not amazing at everything. Each different member of Assemble has their own training and expertise, but when we work with a community, people who've been there for 15 years know more than we do – they're experts in a different way. They might not know about which materials to use for a given job, but they can tell you the effect of a layout or the practical implications of what you're doing. You have to acknowledge that people are experts in different fields".
Projecting a vision into the future can be one of the hardest challenges for architects – but Assemble have developed what appears to be a powerful and effective way of ensuring the longevity of projects. "When you say 'Let's talk about the near future', architects get hysterical, designers go into meltdown," Mat explains. "As soon as you say community, legacy, or things like that, it brings up a set of expectations. But what you're really saying is that you want your idea to be taken on and exist beyond the period you're directly involved in its life. So we've found that collaborating with the community throughout the process, through workshops for example, is a great way to encourage people to continue using spaces after we've moved on."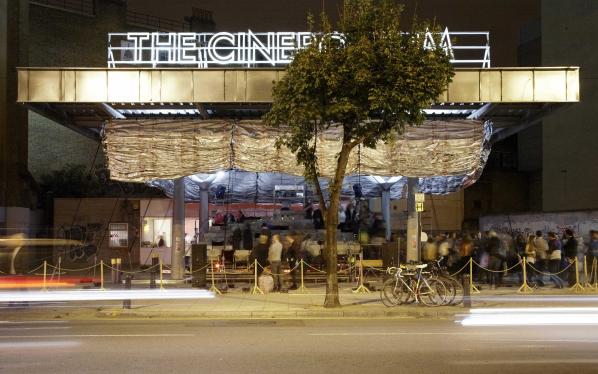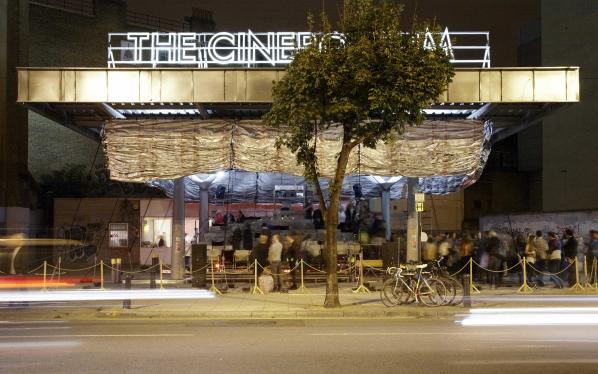 Assemble's The Cineroleum project, London, 2010
The enthusiastic spirit of collaboration fostered by FutureEverything transcended each event and sparked conversations between practitioners from a variety of different fields, who gave each other new perspectives through which to consider their own work. Drawing on the participatory ethos of progressive digital communities, the festival encouraged a refreshingly open atmosphere. But how to keep this energy going once the festival comes to an end? Many of the artists involved shared their processes in the hope that others can build on their achievements. The vibrant creative melting pot FutureEverything presided over will ensure that the new connections created will lead to even more inspiring projects in the years to come, from networks that extend far beyond Manchester.
Find out more about FutureEverything.
Introduction.
I arrived at the Transmediale festival late Friday afternoon, which was hosted as usual at Das Haus der Kulturen der Welt (The House of World Cultures) in Berlin. The area where the building is sited was destroyed during World War II, and then at the height of the Cold War, it was given as a present from the US government to the City of Berlin. As a venue for international encounters, the Congress Hall was designed as a symbol of 'freedom', and because of its special architectural shape the Berliners were quick to call the building "pregnant oyster" [1] The exterior was also the set for the science fiction action film Æon Flux in 2005. Both past references link well with this festival's use of the building. I remember during my last visit, in 2010, standing outside the back of the building watching an Icebreaker cracking apart the thick ice in the river. The sound of the heavy ice in collision with the sturdy boat was loud and crisp. This sound has stayed with me so that whenever I hear a sound that is similar I'm immediately transported back to that point in time. Unfortunately, this time round there was no snow, instead the weather was wet, warm and slighty stormy.
Last year's festival explored the marketing of big data in the age of social control. This year, the chosen format was entitled conversationpiece, with the aim of enabling a series of dialogues and participatory setups to talk about the most burning topics in post-digital culture today. To give it grounding and historical context the theme was pinned to the "backdrop of different processes of social transformation, 17th and 18th century European painters perfected the group portrait painting known as the "Conversation Piece" in which the everyday life of the aristocracy was depicted in ideal scenes of common activity." In recent years the festival has scafolded its panels, workshops and keynotes to grand, central themes to guide its peers and visitors, along with a large-scale curated exhibition. If we view the four interconnected thematic streams- Anxious to Act, Anxious to Make, Anxious to Share and Anxious to Secure – we might guess that the festival curators are also anxious to save all the resources (and celebrations) for next year, which is after all, Transmediale's 30th birthday.
So, I was curious to see how my brief time here would unfold…
Off-the-Cloud-Zone.

This review is focused on the hybrid event Off-the-Cloud-Zone. It featured presentations, talks and workshops, starting at 11 am, going on until 8pm. Hardcore indeed. It demanded total dedication, which unfortunately I was not able to give. However, I did offer my attention to the rest of the proceedings from lunch time until the end. It was moderated by Panayotis Antoniadis, Daphne Dragona, James Stevens and included a variety of speakers such as: Roel Roscam Abbing, Ileana Apostol, Dennis de Bel, Federico Bonelli, James Bridle, Adam Burns, Lori Emerson, Sarah T Gold, Sarah Grant, Denis Rojo aka Jaromil, George Klissiaris, Evan Light, Ilias Marmaras, Monic Meisel, Jürgen Neumann, Radovan Misovic aka Rad0, Natacha Roussel, Andreas Unteidig, Danja Vasiliev, Christoph Wachter & Mathias Jud, and Stewart Ziff.
The Off-the-Cloud-Zone day event was a continuation of last year's offline networks unite! panel and workshops. Which also originated from discussions on a mailing list called 'off.networks' with researchers, activists and artists working together around the idea of an offline network operating outside of the Internet. The talks concentrated on how over recent years there has been a growing scene of artists, hackers, and network practitioners, finding new ways to ask questions through their practices that offer alternatives in community networks, ad-hoc connectivity, and autonomous systems of sensing and data collecting.
Snowden Archive-in-a-Box.
Disillusionment with the Internet has spread widely since 2013, when Edward Snowden the US whistleblower leaked information on numerous global surveillance programs. Many of these programs are run by the NSA and Five Eyes with the cooperation of telecommunication companies and European governments raising big questions about privacy and exploitation of our online (interaction) data. This concern is not only in relation to spying corporations, dodgy regimes and black hat hackers, but also our governments. "The idea of privacy has been flipped on its head. People don't have to disclose their own information voluntarily anymore; it's being taken from them regardless of their wishes." [2] (Nowak 2015)
"The NSA's principal tool to exploit the data links is a project called MUSCULAR, operated jointly with the agency's British counterpart, the Government Communications Headquarters . From undisclosed interception points, the NSA and the GCHQ are copying entire data flows across fiber-optic cables that carry information among the data centers of the Silicon Valley giants." [3] (Gellman and Soltani, 2013)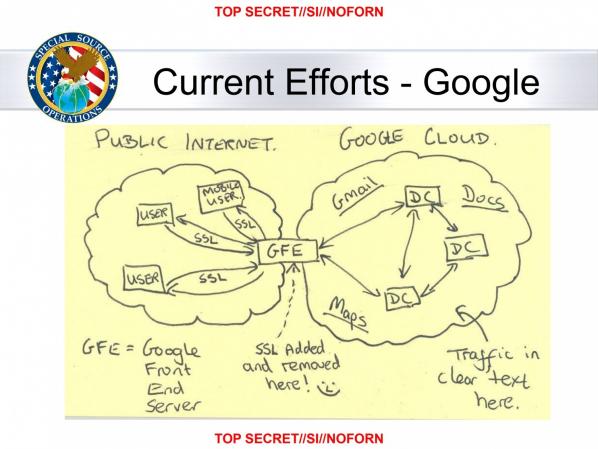 The above slide is from an NSA presentation on "Google Cloud Exploitation" from its MUSCULAR program. The sketch shows where the "Public Internet" meets the internal "Google Cloud" where user data resides. [4]

A legitimate concern for anyone wishing to read the contents of the leaked Snowden files, is that they will be spied upon as they do so. Evan Light has been working on finding a way around this problem, and at the Off-the-Cloud-Zone day event he presented his project Snowden Archive-in-a-Box. A stand-alone wifi network and web server that permits you to research all files leaked by Edward Snowden and subsequently published by the media. The purpose of the portable archive is to provide end-users with a secure off-line method to use its database without the threat of surveillance. Light says, usually the wifi network is open, but users do have the option to make their own wifi passwords and also choose their encryption standard.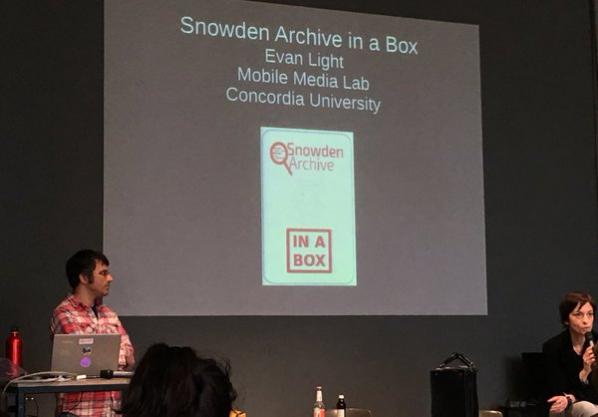 Snowden Archive-in-a-Box is based on the PirateBox, originally created by David Darts who made his in order to distribute teaching materials to students without the hassle of email. It is based on a RaspberryPi 2 mini-computer and the Raspbian operating system. All the software is open-source and its most basic setup can run on one RaspberryPi. In his talk Light said that a more elaborate version would use high-quality battery packs and this adds power for autonomy, along with the wifi sniffer that is running on a secondary RaspberryPi and a flat-screen for playing back IP traffic. If you're interested in building your own private, pirate Archive-in-a-Box, visit Light's web site for instructions on how to.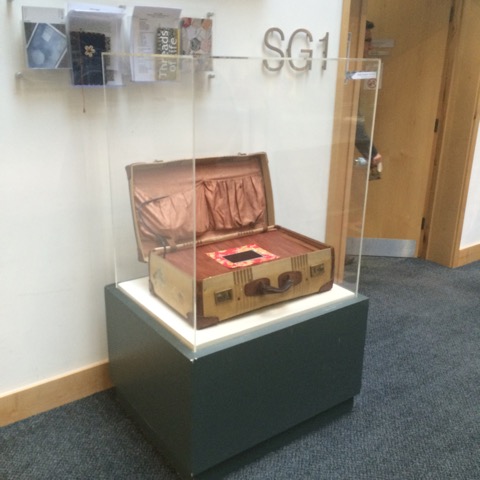 Snowden Archive-in-a-Box. Cambridge University's museum piece installation. Evan Light.

Qaul.net and Can You Hear Me?
Christoph Wachter's and Mathias Jud's work, directly engages with refugees and asylum seeker's social situations, policies, and the migrant crisis. They've worked together on participatory community projects since 2000 and have received many awards. For instance, take a look at their digital communications tool qaul.net which is designed to counteract communication blackouts. It has been used successfully in Egypt, Burma, and Tibet, and works as an alternative to already existing government and corporate controlled communication pathways. But, it also offers vital help when large power outages occur, especially in areas in the world suffering from natural disasters. The term qaul is Arabic and means 'opinion, say, talk or word'. Qaul is pronounced like the English word 'call'.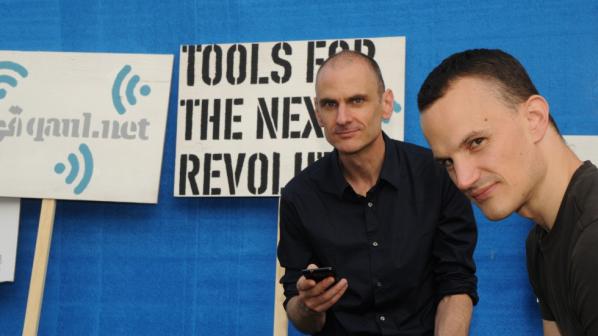 It creates a redundant, open communication code where wireless-enabled computers and mobile devices can directly initiate a fresh, unrestricted and spontaneous network. This includes the enabling of Chat, twitter functions and movie streaming, independent of Internet and cellular networks. It is also accessible to a growing Open Source Community who can modify it freely.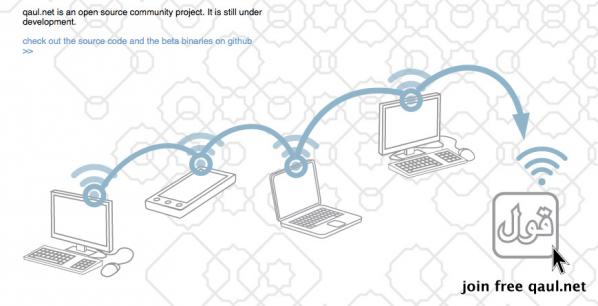 Wachter and Jud also discussed another project of theirs called "Can You Hear Me?", a WLAN / WiFi mesh network with can antennas installed on the roofs of the Academy of Arts and the Swiss Embassy in Berlin, which was located in close proximity to NSA's Secret Spy Hub. These makeshift antennas made of tin cans were obvious and visible for all to see. The Academy of Arts joined the project building a large antenna on the rooftop, situated exactly between the listening posts of the NSA and the GCHQ to enable people to directly address surveillance staff listening in. While installing the work they were observed in detail by a helicopter encircling overhead with a camera registering each and every move they made, and on the roof of the US Embassy, security officers patrolled.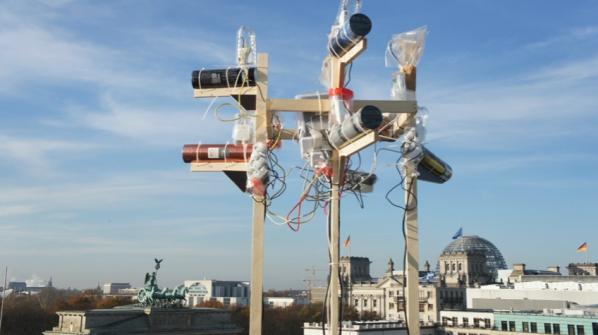 "The antennas created an open and free Wi-Fi communication network in which anyone who wanted to would be able to participate using any Wi-Fi-enabled device without any hindrance, and be able to send messages to those listening on the frequencies that were being intercepted. Text messages, voice chat, file sharing — anything could be sent anonymously. And people did communicate. Over 15,000 messages were sent." [5] (Jud 2015)

A the end of their presentation, they said that they will be implementing the same system at hotspots deployed in Greece by the end of the month. And I believe them. What I find refreshing with these two, is their can do attitude whilst dealing with political forces bigger than themselves. It also gives a positive message that anyone can get involved in these projects.
Dowse.
And then, it was the turn of the well known team at Dyne.org to discuss a project of theirs called Dowse, which is 'The Privacy Hub for the Internet of Things'. They said (taking turns, there was about 5 of them) that the purpose of Dowse is to perceive and affect all devices in the local, networked sphere. As we push on into the age of the Internet of Things, in our homes everything will be linked up.
"Those bathroom scales and home thermostats already talk to our smartphones and in some cases think for themselves." [6] (Nowak 2015)
As these ubiquitous computers communicate to each other even more, control over these multiple connections will be essential. We will need to know how to interact beyond the GUI interfaces and think about who has access to our private, common and public information. A whole load of extra information will be available without our consent.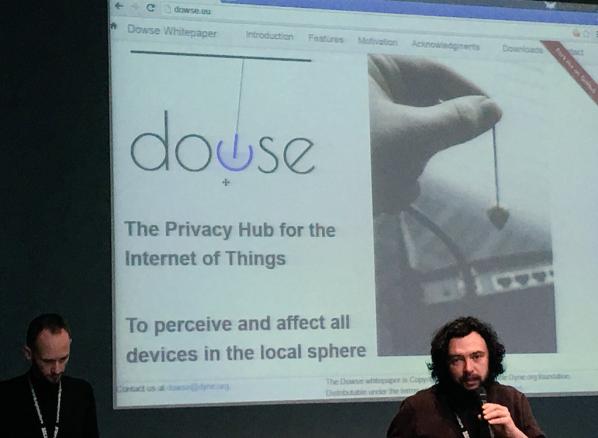 Dowse was conceived in 2014 as a proof of concept white paper by Denis Rojo aka Jaromil. Early contributors to the white paper and its drafting process includes: Hellekin O. Wolf, Anatole Shaw, Juergen Neumann, Patrick R McDonald, Federico Bonelli, Julian Oliver, Henk Buursen, Tom Demeyer, Mieke van Heesewijk, Floris Kleemans and Rob van Kranenburg. I downloaded the white paper and is definitely worth reading.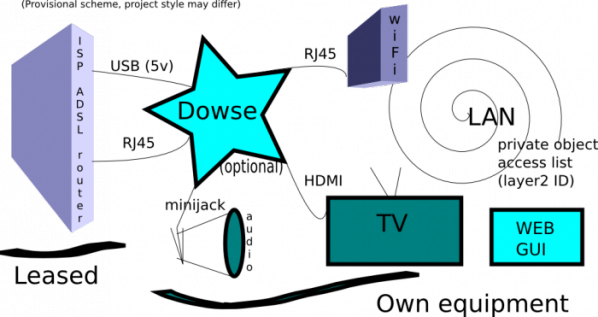 The Dowse project aims to abide to the principles stated in the Critical Engineers Manifesto, (2011). Near the very end of the talk they announced to the audience an open call for artists and techies everywhere to get involved and jump into the project to see what it can do. This is a good idea. If there is no community to make or break platforms, hardware and software, then there is a limited dialogue around the possibilties of what a facility realistically might achieve. Not just that, they want artists to make art out of it. I know there are some pretty clever tech-minded geeks out there, who will in no doubt take on the challenge. However, once those who are not so literate in the medium are able to exploit the project, it will surely fly. It's going to be interesting, because if you look at the 3rd point in the Critical Engineers Manifesto, it says "The Critical Engineer deconstructs and incites suspicion of rich user experiences." I'm thinking, that this number 3 element needs to treated with caution. If they really wish to open it up to a diverse user base, to engage with its potentialities, creatively and practically; thus, allow new forms of social emancipation to evolve as 'freedom with others'. There needs to be an active intent to avoid a glass ceiling based on technical know-how. It's a promising project and I intend to explore it myself and see what it can do and will invite other people within Furtherfield's own online, networks to join in and play, break, and create.
The Sarantaporo Project.
Our final entry is the Sarantaporo Project which is situated in the North of Greece. A village in the mountains just west of Mount Olympus in Central Greece close to Thessaloniki, Macedonia and Larisa. The country has been in recession for over 6 years now, and many communities have had to create alternative ways of working with each other in order to survive the crisis. Over this troubling period, new forms of grass-roots coexistence, solidarity and innovation have evolved. The Sarantaporo Project is an impressive example of how people can come together and experiment in imaginative ways and exploit physical and digital networks.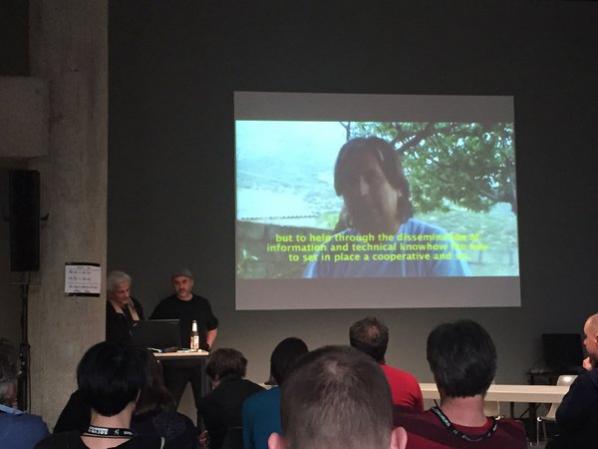 Even before the economic crisis the region was already hit by poverty, and with the added pressures of imposed Austerity measures, life got even tougher. All the young were leaving and then migrating to the cities or abroad. Before the project in Sarantaporo, there was no Internet nor digitally connected networks for local people to use. This situation contributed to the digital divide and made it difficult to work in a contemporary society, when so many others in the world have been using technology to support their civic, academic and business for so many years already.
"In Greece, where unemployment reaches 30% in all ages and genders, and among the youth overpasses 50%, immediate solution for the "social issue" is more than urgent.' [7] (Marmaras).
Conclusion."Besides maintaining the network in a DIWO (Do It With Others) manner, and creating an atmosphere of cooperation among far-flung communities that were previously strangers, the Sarantaporo network is incorporating different groups of people into the community, like Farmer's Cooperatives and techies. It is also creating an intergenerational space for learning." [9] (Bezdommy 2016)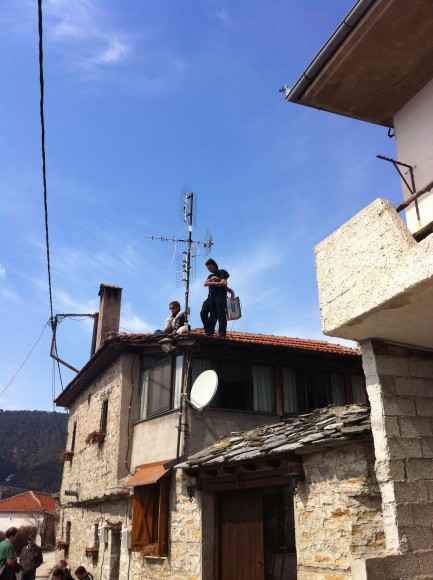 To resolve this issue a group of friends decided to deal with this problem by setting up a community D.I.Y wireless network to provide free internet access to 15 villages in the municipality of Elassona. "Sarantaporo.gr is an open source wireless mesh networking system that relies greatly on voluntary work both for its development and maintenance. Some volunteers are involved in the project by simply installing an antenna on their roof. Others, more actively engaged with the project, are responsible for sustaining the network by hosting meetings and answering technical questions." [8] (Kalessi 2014) The audience was presented with snippets from a film made by the filmmaking collective Personal Cinema, about the project. It was made so the story of Sarantaporo's DIY wireless network gets a wider reach, and that others are also inspired to do similar projects themselves.
These projects are dedicated to creating socially grounded and engaged alternatives to the proprietorial, networked frameworks that currently dominate our communication behaviours. These proprietorial systems, whether they are digital or physical are untrustworthy, and control us in ways that reflect their top-down demands but not our common needs. This reflects a wider conversation about who owns our social contexts, our conversations, our fields of practice, the structures we use, the land, the cables, our history, and so on.
Looking at the state of the planet right now you'd be forgiven for betting on a future not far from the director Neill Blomkamp's vision in the sci-fi movie Elysium where, in the year 2159, humanity is sharply divided between two classes of people: the ultra-rich whom live aboard a luxurious space station called Elysium, and the rest who live a hardscrabble existence in Earth's ruins. However, in the Off-the-Cloud-Zone talks we encountered an ecology of strategies to protect our own indegenous cultures from the crush of neo-liberalism, we felt part of a grounded movement discovering new conversations and new methodologies that may provide some protection against future colonisation. Perhaps there is a chance, we can build and rebuild stronger relations with each other, beyond: privilege, nation, status, gender, class, race, religion, and career.
The festival this year was less structured and more nuanced than usual. It gave conversation a greater role and a deeper social context, and opened up the process for the many to connect with the ideas being explored. The whole affair seemed to be slowed down and less caught up in the hyper-macho trappings of accelerationism. It seemed less neurotic and spending less effort to impress. I'm sure, next year, on it's 30th anniversary, all will be sharp and amazing. However, I liked this less glossy, more messy version of Transmediale and I hope it manages to impress the wrong people again, and again.
References:
[1] The Site and its History .
https://www.hkw.de/en/hkw/geschichte/ort_geschichte/ort.php
[2] Peter Nowak Humans 3.0: The Upgrading of Our Species. The Lyons Press (6 Jan. 2015). P.132.
[3] NSA infiltrates links to Yahoo, Google data centers worldwide, Snowden documents say. Washington Post. By Barton Gellman and Ashkan Soltani October 30, 2013. http://wapo.st/1Ty1nTX
[4] File:NSA Muscular Google Cloud.jpgs. From Wikipedia, the free encyclopedia.
https://en.wikipedia.org/wiki/File:NSA_Muscular_Google_
[5] Mathias Jud: Art that lets you talk back to NSA spies. Subtitles and Transcript. TED.com. September 2015. http://bit.ly/1UkiMPn

[6] Peter Nowak Humans 3.0: The Upgrading of Our Species. The Lyons Press (6 Jan. 2015). P.6.
[7] "Building Communities of Commons in Greece", Ilias Marmaras. Personal Cinema.
https://en.goteo.org/project/building-communities-of-commons
[8] Theodora Kalessi. Sarantaporo.gr: Bridging the digital divide in rural Greece. August 11, 2014
http://oipolloi.co/sarantaporo-gr-bridging-the-digital-divide-in-rural-greece/
[9] Bezdomny. Sarantaporo Residents Create Commons in Rural Greece Through a DIY Wireless Mesh Network. January 3, 2016.
http://www.shareable.net/blog/sarantaporo-residents-create-commons-in-rural-greece-through-a-diy-wireless-mesh-network
Eva Kekou interviews Michelle Kasprzak, a Canadian curator and writer based in Amsterdam, the Netherlands. She is a Curator at V2_ Institute for the Unstable Media and the Dutch Electronic Art Festival (DEAF). She has appeared in Wired UK, on radio and TV broadcasts by the BBC and CBC, and lectured at PICNIC. In 2006 she founded Curating.info, the web's leading resource for curators. She has written critical essays for C Magazine, Volume, Spacing, Mute, and many other media outlets. She is a member of IKT (International Association of Curators of Contemporary Art). Michelle is also an avid weightlifter with current personal records of 80 kg squat, 52.5 kg bench press, and 90 kg deadlift.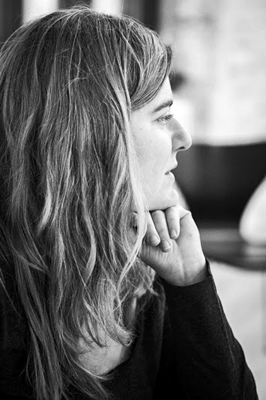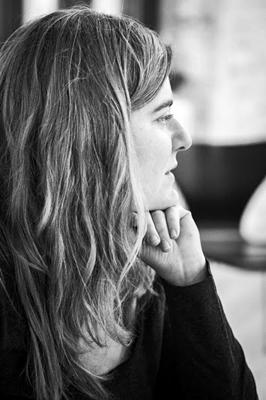 Photo by Zane Cerpina
Eva Kekou: Can you give us some info about your work as an artist and curator and specifically your work at V2_?
Michelle Kasprzak: I was trained as an artist, but my art career feels many moons ago now. My first love was photography, and I spent many hours in the darkroom as a teenager. Later on I moved into live video mixing for performance contexts and parties, single channel video works, and integrating technologies like speech recognition and found objects into performance.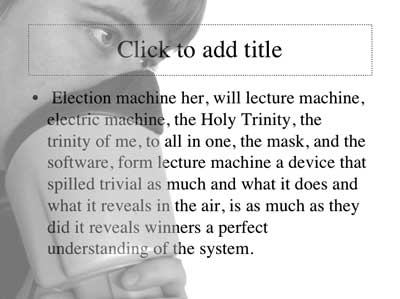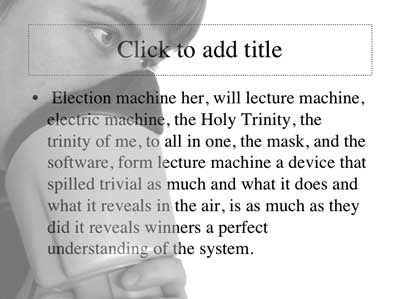 Lecture-Machine performance still. 2005
I was also curating throughout this time, though for many years it took a back seat to my artistic practice. Eventually I realized that I was more interested in curating and writing than making the artworks myself. Of course, one should never say never, so I may return to art making someday, but from that point onward and until the present time I focused full-time on curating and writing.
This was the mid 2000s and it was a pretty exciting time to be a media arts curator. It felt as though things were gaining traction. So many years after Cybernetic Serendipity had laid the foundations, we had exhibitions such as The Art Formerly Known As New Media curated by Sarah Cook and Steve Dietz to stimulate the dialogue about new media art and how to exhibit it, and take it all to the next level.
Fast forward to now: a few years later, I'm a curator at V2_ Institute for the Unstable Media in Rotterdam, the Netherlands. V2_ loomed large for me as a young undergraduate in Toronto studying new media – it was this far away place in a city I didn't know with this massive reputation for doing edgy, interesting things. I wouldn't in my wildest dreams at the time ever imagine I would one day work there.
As an institute, V2_ has been through a number of key transformations and I think it's interesting to map that on to what was happening at the time both in art and in society. It started in the 1981 as a squat (which was common in the Netherlands at that time) and the founders called it a "multimedia centre". Sonic Youth, Laibach, and Einsturzende Neubauten played there. The "Manifesto for the Unstable Media" was written in 1987 and arose out of a dissatisfaction with the status quo and it said things like "Our goal is to strive for constant change". Following the Manifesto, a series of "Manifestations of the Unstable Media" were created, which evolved into the Dutch Electronic Art Festival (DEAF), a festival which continues today. In 1994 V2_ moved from s-Hertogenbosch to Rotterdam and has remained there ever since.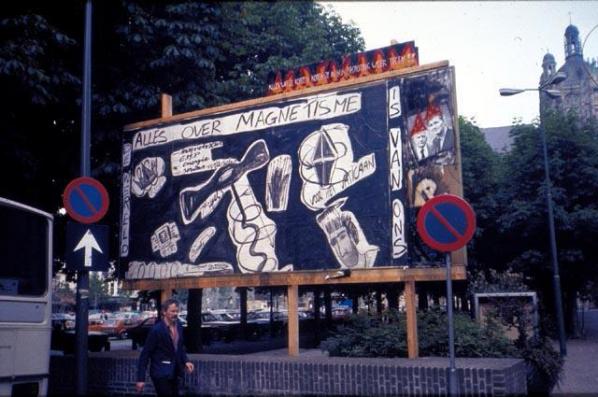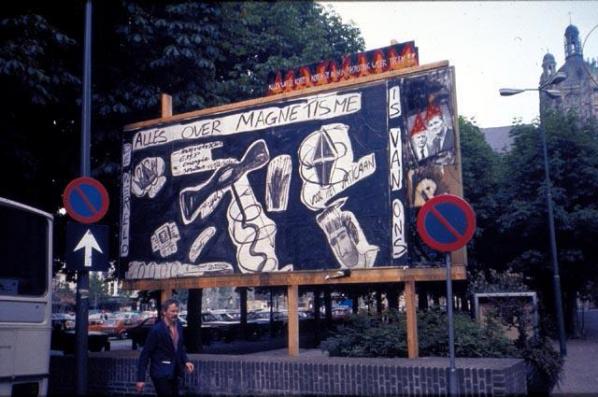 Art intervention from the early days of V2_. From the V2_ archive.
Around that same period of the mid- to late-90s, the growth of internet access and support for artists working with networked technologies caused V2_ to change its focus in this direction. In 1997, V2_Lab opened as a hub within V2_ to initiate and support the production of artistic projects investigating contemporary issues in art, science, technology, and society.
EK: So today, in this age of ubiquitous technology and information, where does an institute like V2_ find its place?
MK: I see media art as a category splintering and dissolving, with bits of its ethos absorbed into design, contemporary art, craft, and hacker culture – and vice versa. One way to find a place in the world is to stay true to the origins of V2_ in terms of its squatter ethic. So for example, we (myself and my colleagues, particularly Boris Debackere and Michel van Dartel) recently rewrote the mission statement of the Lab, declaring it "…an autonomous zone where experiments and collaborations can take place outside of the constraints of innovation agendas or economic and political imperatives." Which is not to say that anything goes, but states explicitly that we're especially open to people looking for a home for a risky or unconventional idea. Also, following on from several years where V2_Lab hosted residents based on three fairly technologically-driven themes (wearables, augmented reality, and ecology), the Lab has taken on a new direction of being methodologically-driven, and looking at themes like re-enactments, design fiction, and extreme scenarios.
I think it's a key shift, because in order to "strive for constant change" as we said in the original manifesto, linking to any one technology of the moment seems too static and limiting, as well as reducing our reach into areas with interesting and relevant artistic research occurring, but which might not have much technology involved in an apparent way. The fact is just about everything being made right now is a product of the technological age we live in, so it's more useful to think in terms of methods and approaches rather than whether something fits a classic definition of what media art is or not.
Take for example one of our latest commissions, Paper Moon by Ilona Gaynor in collaboration with Craig Sinnamon. Ilona and Craig were at V2_ for a few months at the end of 2013 and both have design backgrounds. The work, to describe it in a formal sense, is a series of objects and paper-based work arranged in a specific fashion along with a short screen-based animation. This seems a little different than what one might expect to see at V2_, except for small clues in the creation of some of the items (the animation is generated with 3D animation software, some of the objects have been 3D printed). But more significantly, in its thematic Paper Moon enters the realm of the unstable by exploring the emerging legal definitions and loopholes of outer space – particularly the treatment of the moon and other celestial bodies. Our legal system on Earth, as Ilona put it "…has no definition for what 'Outer Space' actually means, what it is, and where it is. The problem we face with such literal unmarked territory is the emergent field of 'Space Law' becomes genuinely speculative."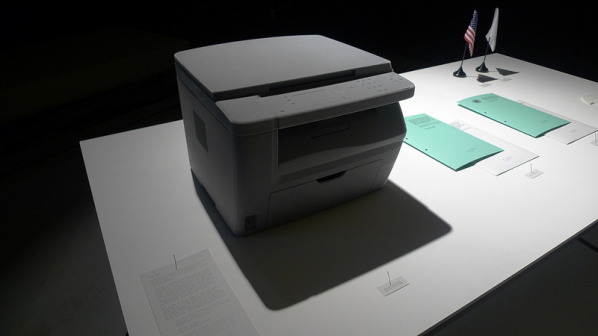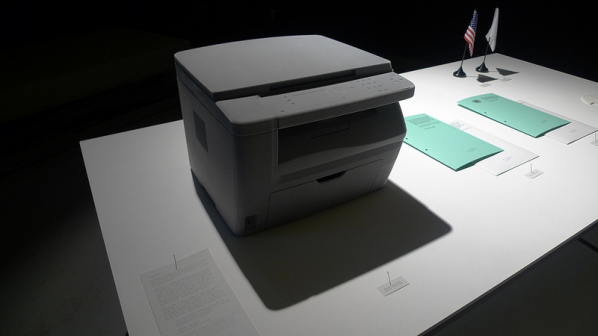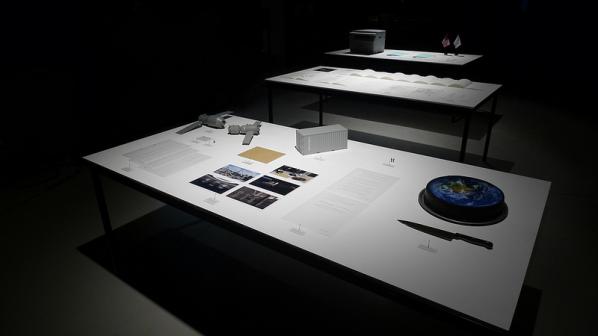 Above images: Paper Moon, installation view (detail). Photo by Ilona Gaynor.
Ilona's residency was part of V2_Lab research project Habbakuk, about Innovation in Extreme Scenarios. The Innovation in Extreme Scenarios research thread was generated in reaction to the introduction of an innovation agenda for the arts as part of the Dutch government's ambitionto be "one of the world's top five knowledge economies" by 2020. As a way of directly addressing this policy direction, V2_Lab began undertaking research into the nature of and appropriate contexts for innovation through a series of expert meetings, workshops, site visits and interviews over the course of 2013-14. The final outputs of the project, which will comprise project commissions and a final publication, will be used as a tool to engage with the policy conversation on innovation in a more profound way. So we've been doing work on this at home and abroad, holding expert meetings and interviews in the Netherlands, Canada, Hungary, and Denmark.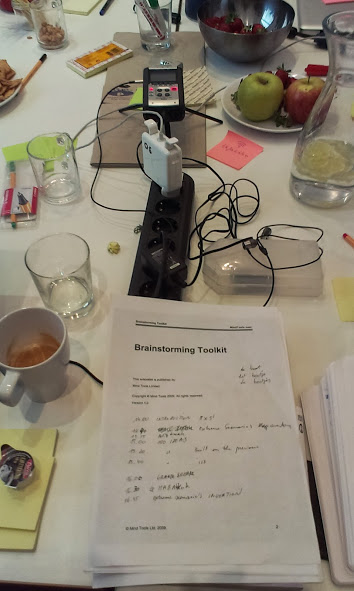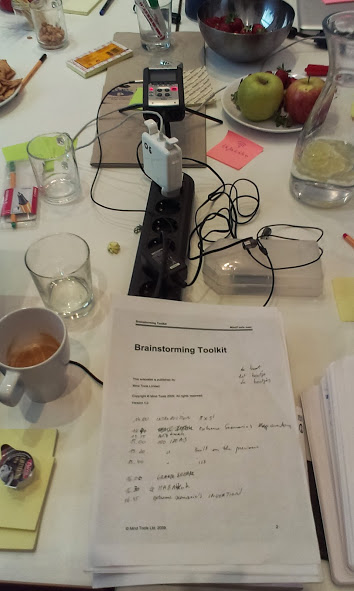 Work table for the Habbakuk expert meeting at OS Kantine, Budapest
The Dutch policy context explains the "innovation" part, but the "extreme scenarios" part came from somewhere else. For that I was inspired by the World War II story of the Habbakuk aircraft carrier which was commissioned by Winston Churchill. The Allies were plagued by German U-boats, and Churchill desperately needed an innovative solution to this particular problem. In the extreme scenario of war, Churchill authorized the production of a radically innovative solution: building an aircraft carrier made of ice – specifically Pykrete, a frozen mixture of water and sawdust.
Pykrete seems like ordinary ice but the addition of sawdust makes it into a kind of wonder material that takes longer to melt and invulnerable to bullets. In the end the massive ship, which was to be christened "Habbakuk", never saw the theatre of war but considerable effort was put into developing a prototype in total secrecy deep in the Canadian Rockies.
Inspired by both the Habbakuk story and our own policy situation brewing at home, some of the questions we've been trying to answer with this research are things like: What are the best contexts for innovation to take place? What are the myths surrounding how innovation occurs? Does the pressure of an extreme scenario inspire innovative solutions, or only eccentric, unrealisable concepts? What's the U-boat problem of today?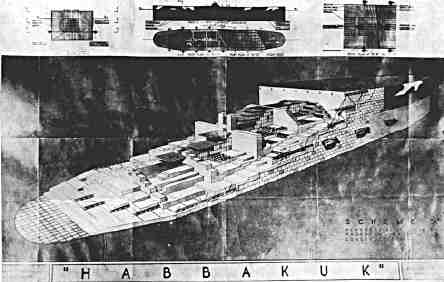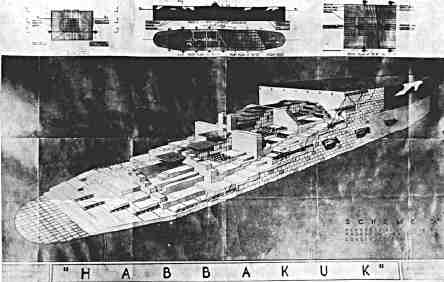 Drawing of the proposed Habbakuk aircraft carrier.
The theme of Innovation in Extreme Scenarios is also being explored in the programme that I devised and curate at V2_ called Blowup. Blowup refers to a number of things: the way that you can blow up a photograph, a balloon, a situation, and of course – the Antonioni film. I see it as a container that presents things in a slightly different way each time, and that its main remit is to examine the things that are changing the way we live now, or reinforcing the status quo of today. The formats for Blowup have varied a lot: from a workshop, to a talk show, to a talk show within a talk show, to a five day booksprint, to an exhibition in a pop-up space. The topics have been equally eclectic: art for animals, outer space, journalism as an art practice, object-oriented ontology, and so on. The most consistent element is that each event has an eBook released along with it, and that these eBooks explore the topic in a little more depth, but also combine previously released material with newly commissioned material. We all have bulging bookshelves and intend to always read something later – by bringing relevant old texts back into the forefront, I hope to give them a chance for a second look (or a first look if you missed it when it was released).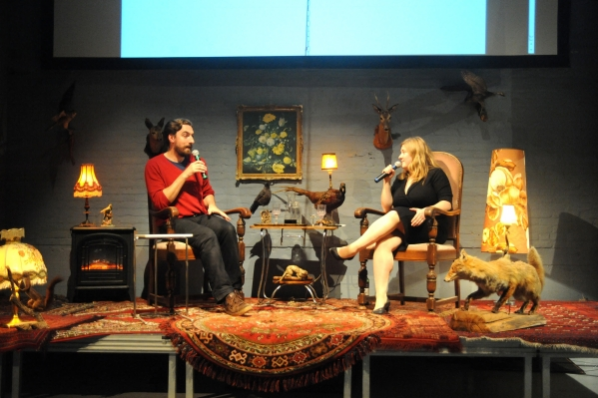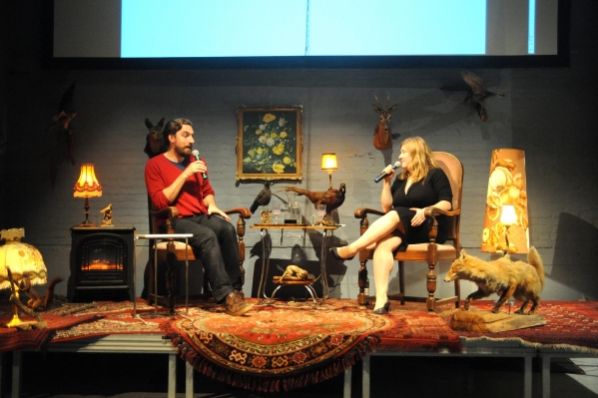 Brendan Cormier and Michelle Kasprzak on stage at V2_ for Blowup: Innovation in Extreme Scenarios. Photo by Jan Nass.
EK: What are your hopes and dreams for the future?
MK: For the future, I think new ideas are incredibly rare, and that doesn't bother me at all – what interests me is that dreams that were previously impossible are becoming possible, and so my passion continues to be seeking out the inventive eccentrics with grand master plans, and being a part of realising that. Churchill dreamed of ending the war with a boat made of ice more than ten times the size of the Queen Mary. These are the kinds of big wild dreams – in scale and in scope, if not in my discipline – that I dream of.
Resonate, the Belgrade, Serbia digital arts and design festival, now in its third year unfolds over a long week at the start of April. Its central tenet is to bring together "artists, designers and educators to participate in a forward-looking debate on the position of technology in art and culture." It is also an emerging and challenging festival that raises many more questions than it answers. The festival starts off with a number of workshops held by practitioners for practitioners. Foregrounding the demystification of the creative process immediately sets it apart from any number of other media arts festivals. Whereas many festivals might be broader in their approach to what the digital can include, and focus on themes that don't always feel like they directly influence what happens in the festival, Resonate doesn't give itself a curatorial focus. But, and so, the workshops set the festival off with a focus on making. Most people who come to Resonate are just that: makers of work. It feels as though there are fewer curators, producers and academics here than you would expect.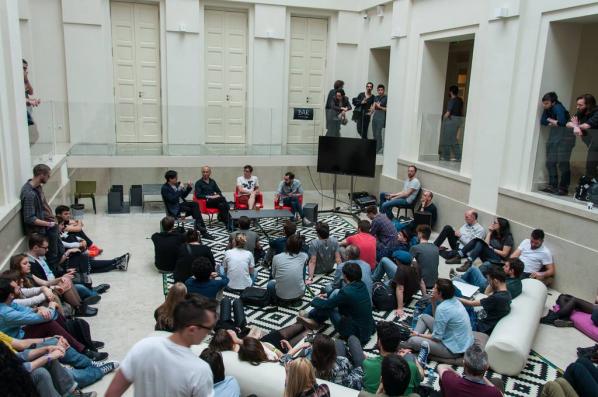 This year, shifting location from 2013's Dom Omladine, perhaps learning from some of the problems of last year's over-heated and occasionally too-tightly packed events, they have moved to a spread of venues, with the base being the Kinoteka Cinema, a sleek-looking modern building with a number of different spaces. Any decent festival has a spread of overlapping events making it impossible for one person to attend everything. Resonate makes no apologies for being just as packed with events as any other festival. The one time it might be possible to sit and spend a day in one place is if you've managed to get on to a workshop event that takes place on the Thursday. Once the workshops are over though, Friday kicks off with the panels and presentations. Choreographic Coding discussion, led by NODE Forum's Jeanne Charlotte Vogt opened the panel discussions. A broad ranging talk with Raphael Hillebrand, Florian Jenett, Peter Kirn (CDM), Christian Loclair and Klaus Obermaier, (returning again after last year's Resonate, possibly being an ongoing presence at the festival). All of the panel talks took place in the central lobby of the Kinoteka, which proved to be a terrible choice for anyone who wanted to actually hear the speakers. At times the discussions descended into a barrage of mumbles blending with the sound of people emerging from surrounding presentations and the poor choice of PA equipment placements. A shame, as the themes for these were well chosen, including Ways of Seeing, chaired by Greg J. Smith of HOLO magazine, and Generative Strategies, across the Friday and Saturday. The best laid plans of mice and journalists. I had planned to interview a number of presenters during the event, key amongst them was Pablo Garcia, who was on a panel and presented his own work on the Saturday. Apart from a brief conversation, we finally caught up over email several days later. I fired a number of questions at him, which are dotted across the rest of this review.
Do you find that Resonate offers something different than some other digital festivals? If so, what might that be? "It feels a lot like some of the better festivals I have seen, like EYEO. It is selecting from the best digital artists/makers out there, and giving them free reign on the stage to talk and share. The city has a great vibe and the overall feel is truly a "festival", and not so much a conference or academic gathering." ~ Pablo Garcia.
Friday's talks included Cedric Kiefer (Onformative) giving a presentation in Gallery of Frescos, a short hop and stumble from Kinoteka Cinema. I've always enjoyed the juxtaposition that occurs when digital media is presented in contrast to, in this case, a venue "exhibiting in one place the highest achievements of Serbian Mediaeval and Byzantine art." In other words, old stuff that enforces the modernity of the digital work we are being shown. Kiefer's presentation covered some of their major projects including their work for Deutsche Telekom which used the company's Facebook interactions to create beautiful data visualisations (Facebook Tree – 2013). There's an unabashed acceptance of the interaction between corporate funding and creativity on display with many of the presentations. It's something which never provokes debate, at least not in any of the conversations I had with participants or the panels I attended. Maybe that's no longer 'a thing' that concerns creatives and the money required for some of the bigger projects has to allow for corporate sponsorship? I'm not suggesting we shouldn't embrace funding from wherever it comes, it would just have been nice to have some debate around it.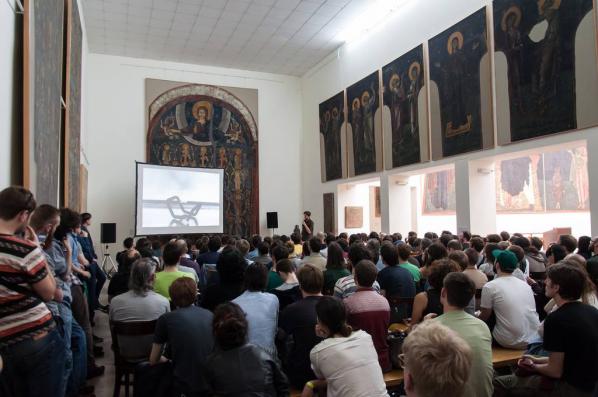 The schedule for the whole festival is broad and busy. There's no chance of making it to every presentation or discussion, which is a great reason to go with others or to make an effort to talk to other attendees about what you've seen. The festival is a research port of call for many established, practicing digital artists. The UK's Ludic Rooms have been to the past two festivals and consider it an opportunity to engage and re-establish contact with their peers in the community. "It is a coming together on an international scale with a thoughtful focus on practice," reckons Ashley Brown, one half Ludic Rooms. Co-Director Dom Breadmore adds, "for us, Resonate has quickly superseded other events to become an annual pilgrimage for discussion and inspiration."
One of the final presentations of the festival is by Daito Manabe in the Kolarac, another add-on venue of the festival, again an improvement on last year's Dom Omladine. Daito's work reflects something of the current state of digital media work. His presentation includes his (literally) home-made research videos, as well as the documentation of bigger projects. Whether he's attaching electrodes to his own face to see what the effect is (hilarious facial distortions in this case), or working with dancers to create a drone/dancers piece, there's humour and an enquiring mind at the center of his work. Daito showed his Ayrton Senna project, using the data transmitted from Senna's car during his world-record lap in 1989, an ambitious and challenging project, least of all being the decision to erect it on the original racetrack. The data is used to trigger LEDs and numerous speakers laid out on the course. The LEDs follow the path taken by the car, while the sound is the engine accelerating and decelerating as the car would have taken the corners. It's a ghostly piece, at once recreating that frustration that race fans must have of just having missed the car and a reminder that this is an event that happened many years ago. An echo of the past. Data mining, big data, is like this, in most contemporary projects. Data visualisation is a zombie, rising up to challenge the present. And like all the best zombie films, it can be a metaphor for our own rampant consumerism and reliance on technology. Still, at least in the hands of someone like Daito, our guilt is assuaged by humour.
What is your own take on the current landscape of digital media/art/design? "It's an exciting time, for sure. Not only because there is so much digital access today for all to experiment with. We are starting to see makers move past the "wow" phase of tech and really start to integrate digital techniques into various historical techniques. Watching digital work cease to be about digitality will go a long way to opening new avenues of exploration." ~ Pablo Garcia.
In those important few hours after a festival when you make your way back home, you finally get a chance to take stock. Thoughts crash over you in what better place for free-form thinking than the nowhere of airport waiting zones. In the neverzones I realised that what I'd thought was my frustration with Resonate, was actually the thing that gives it a unique flavour. Resonate doesn't present a theme and then hope to find an answer through precarious curation of speakers who most likely will follow their own path anyway. What it does do, and does well, is ask questions that might not have answers. The focus on knowledge and learning gives attendees a broad enough palette to choose their own ambitions for the festival. There isn't any guided pathway through the diverse range of speakers. There are many things that Resonate could do better. It would have been nice to see more actual work in the various spaces. Line of Sight, a collaborative project by Kimchi and Chips and Nanika, (produced by CAN_LABS and Resonate Festival) was installed and produced for Kinoteca goers during the festival, giving a taste familiar to many attendees, of the stress of having to deliver a working project to a tight deadline. Thankfully, they did so. More projects would have been nice though. Even the digital needs to explode out of the screen and smear itself across a few walls or public spaces, obstructing and challenging people around the venues. After all, contextuality is nine tenths of the art law. Equally, some of the audio/visual problems need addressing. Complaining about them seems like a mean sideswipe, but these are the things that leave people with the suspicion that a festival isn't as bothered as it should be. Resonate does care about attendees, as is evidenced by the free workshops and focus on helping to develop practitioners. It reflects this in its very DNA as an ever-becoming environment for creatives. And besides, the good stuff always happens in the rough and frayed edges. Resonate needs space and time to stretch and breath and see what it can become, just as Serbia, despite a rich and 'interesting' history (Belgrade is one of Europe's oldest cities) is still finding its feet in the modern world (it applied for membership of the European Union in 2009). The festival supports emerging digital media practitioners by accelerating interaction with other countries to support the country's upper-middle income economy with its strong service sector economy.
What was your experience of Resonate? "Resonate is a jam-packed, head-spinning experience. So many amazing people showing all their goodies in tightly packed spaces. It's a lot of fun. Caveat: don't go expecting to see everything. So many events and talks are happening simultaneously, you can't see it all. Personally, I found it incredibly valuable to be able to show my work to a really talented and smart group of people to get solid feedback on what I do. I learned a lot by presenting and by seeing sympathetic artists." ~ Pablo Garcia.
As the festival evolves, it would be nice if it smoothed out some of the frayed edges. But maybe this isn't possible without allowing the freedom the open spaces allow for the fun stuff to happen. As Daito Manabe's presentation showed, the open, unordered spaces are where all the best artistic developments take place.
The artist and curator Art Clay was born in New York and lives in Basel. He is a specialist in the performance of self created works with the use of intermedia and has appeared at international festivals, on radio and television television in Europe, Asia and North America. His recent output focuses on large media based performative works and spectacles using mobile phone devices. He has received prizes for performance, theatre, new media art, music composition and curation. As an educator, he has taught media and interactive arts at various art schools and universities in Asia, Europe and North America including the University of the Arts in Zurich. He is the initiator and Artistic Director of the 'Digital Art Weeks International' and the Virtuale Switzerland.
Eva Kekou: Could you tell us about your work and what inspires you?
Arthur Clay: The question about inspiration has been posed to me before and most often in the moment when people first see the program that the Digital Art Weeks (DAW) is offering. As an artist I am very much inspired by the every day. I think it is important to be aware of the things around you and by so doing, my artwork seems to have more of a present day dialogue and the events I curate more to do what is actually going on in the society around me. So basically, everything and nothing and all the things in between inspire me. There are no rules, but with a lot of effort to try and come closer to things might be the one I apply the most.
On the one hand, I am a practicing artist and most of this work is concerned with sound. On the other hand, I believe that curation is an art in itself and requires a high level of creativity. It is easier for me to make an artwork in comparison to harmonizing a group of artworks. The two meet in the fact that I grounded the DAW projects in order to provide a platform for my own work and that of others, who think in like minded ways.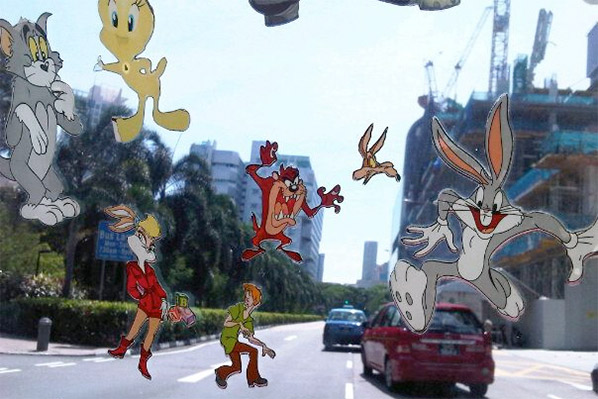 Cartoon stickers on a Taxi Window driving down Orchard Road in Singapore
EK: You were the curator for the Augmented Reality exhibit "Window Zoos & Views" in collaboration with the participation of the School of Digital Media and Infocomm Techology from Singapore Polytechnic. On the project site, it mentions that the main element of the project was inspired by an image of a car driving down Singapore's legendary Orchard Road. Could you tell us a bit more about this and the project?
AC: As DAW Director, I am confronted with the same situation each time we bring the festival: Representation and integration. By representation is meant that we have institutions both public and private that act as stakeholders and in turn expect a high level of visibility; talking about integration is much more complex, because there are many levels of integration that must be addressed. First off, the festival structure demands that we integrate local artists into the program along with the international artists participating. Integration of local artists can also mean or entail a high level of knowledge and skill transfer. We do all this during what we like to call the "Exploratory Phase", which is basically entails dropping the DAW team into a unfamiliar city and making every effort to make it familiar. This includes becoming aware of the general culture the festival will address, how digital that culture is, the art and non art spaces that will become the stage of the festival, and of course trying to find out who is doing what in terms of arts and technology.
To get back to your question about the image of the car driving down the street, the most important element of integration is becoming aware of what is going on in the world of things in which the festival is to be presented. The car we are talking about was a car whose windshield was plastered with cartoon stickers. So, imagine you're self-sitting at the wheel of that car driving down Singapore's Orchard Road. It is a really surreal experience; the stickers take on a kind virtual elelment as it floats down Orchard road. The image sparked my imaginations and the AR Parade project was born, which was a very important part of the "Window Zoos and Views" exhibit. Basically, the AR Parade mimicked the effect of the stickers on the car window, but instead of a car windshield, we used an iPhone app to view the images. It was very cool, popular on the street and got a lot of clicks.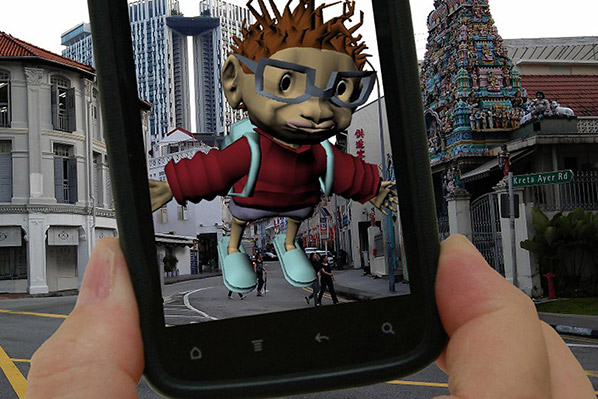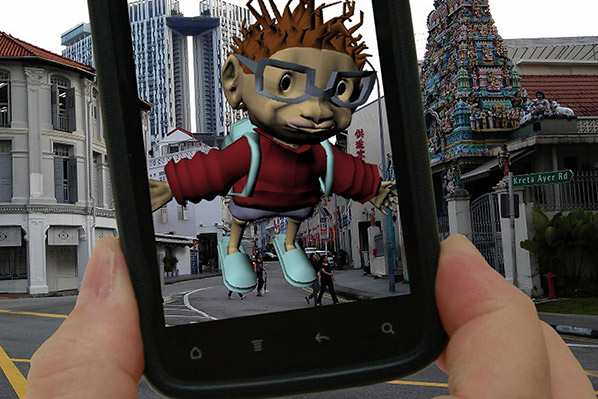 AR Float Parade in Singapore with Curious Minds, concept; Singapore Polytechnic students, Objects (DAW Singapore 2013)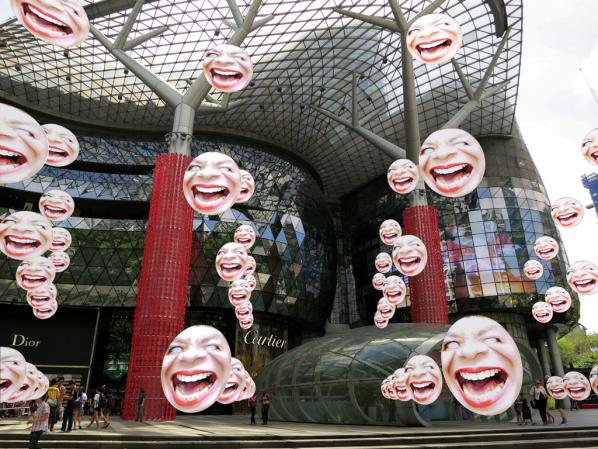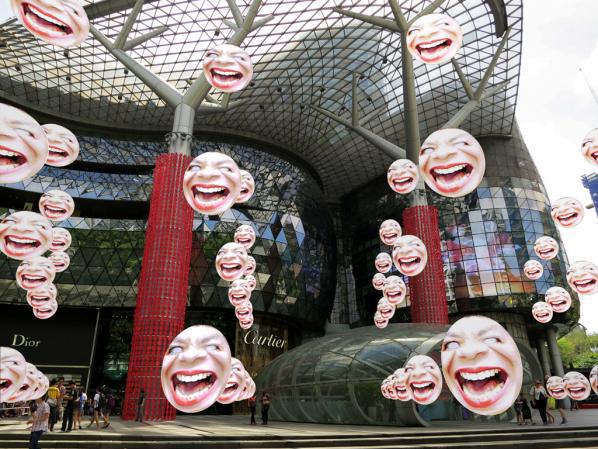 Tamiko Thiel. ARt Critic Face Matrix" at Ion Orchard, Orchard Road, Singapore, (DAW Singapore 2013)
EK: There were various artists in the festival showing Augmented Reality art as installations. This included artists such as Tamiko Thiel (DEU), John Cleater (USA), Will Pappenheimer (USA), Lily & Honglei (CHN), Marc Skwarek (USA), Lalie S. Pascual (CHE), John Craig Freeman (USA), and Curious Minds (CHE). It must of have taken a lot of time and energy to organize this, especially the technological aspects of the project. How difficult was it to set all of this up?
AC: In one word: impossible. It is new area of technology, a new approach to curating art, and above all you are dealing with a non-art public – basically anyone who is on the street. That is a big challenge. Add to it the new type of management skills that such an international project work requires and I think you are close to the impossible that I am referring to. For such exhibitions, "Management 2.0" skills are a necessity. The artists, the tech people, and the curators and admins meet and work solely in virtual space. So there are no walls, no tables, and there is no going for coffee together after the meeting. It is a different world from all sides.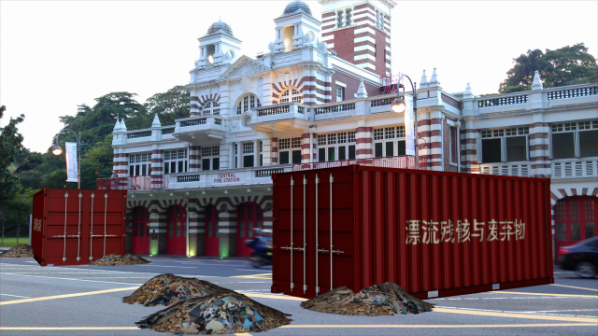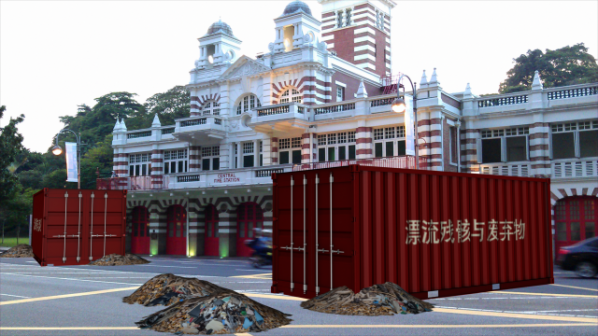 Flotsam & Jetsam, John Craig Freeman, (DAW Singapore 2013)
Another interesting aspect of this work is that you have to develop a feel for the city and develop a dialogue with it. For the Hong Kong show we did for SIGGRAPH Asia, Monika Rut and I spent about a week working on site, visiting the different areas of the city to check things out and to get a feeling for which works should go where and why. We travel with a lot of special equipment so that we can make tests on site and produce a mock up of the exhibition and test how the experience of viewing the exhibit will be. It is very inspiring but exhausting work and the dialog between Monika and I helped greatly in making all the decisions. Basically, we get to know the cities we are working in quite well and the kick back is, you get to know where the best coffee houses and local restaurants are.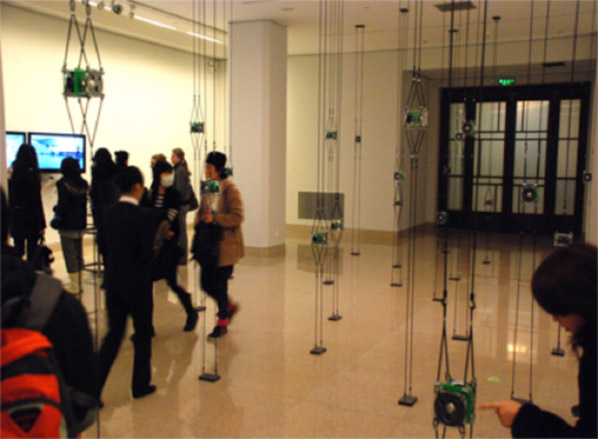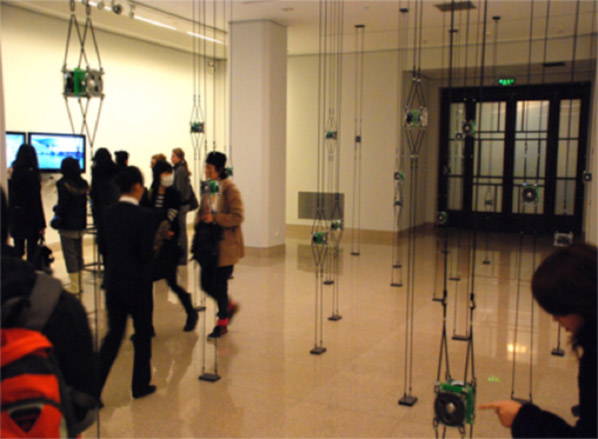 HoerRoom by Art Clay (Participatory artwork at NAMOC, Peking 2009)
EK: Why hold the DAW in Asia, and what kind of differences do you experience culturally when working in Asia compared to working in Europe?
AC: The DAW is at home in Asia and much of our curating has to do with having visitors get pro-active. This means that it is not just about looking at an artwork, it also entails actually touching the artworks in many cases. In Asia, the museum visitors are not that schooled in museum etiquette. They like to touch things and this is great for the kind of work we like to do. Things break, but it is kind of a "I Like" thing for us.
The other aspect to consider is that you have a language barrier, because no one is going to understand anything if it is not translated. Here, it is also important to know that the approach Europeans take in terms of explaining artworks, does not really come over so well in Asia. Things are often inspired by poetics of nature in Asia and are much less conceptual than works coming from Europa.
Last but not least, the role of size also plays a large part in Asian arts. When a dynasty was at its peek, it produced very large artworks, monuments etc. So size is historically a sign of wealth and prosperity in Asia. When a dynasty fell, they produced much smaller works. So the bigger the better, so to say. For a European artist this is completely meaningless, however, bigger artworks have more visibility. So when you are curating group exhibits in Asia that artists from diverse countries, it is a challenge to keep balance in terms of impact of the works.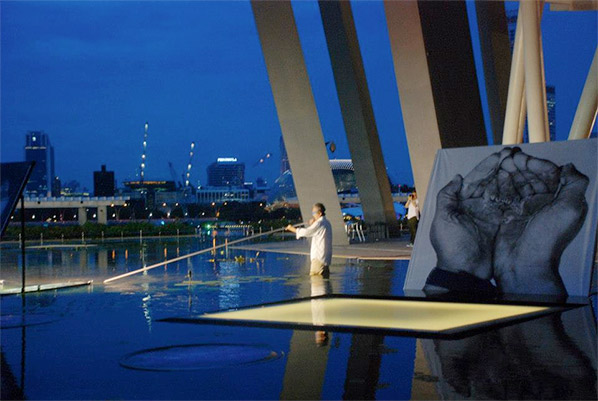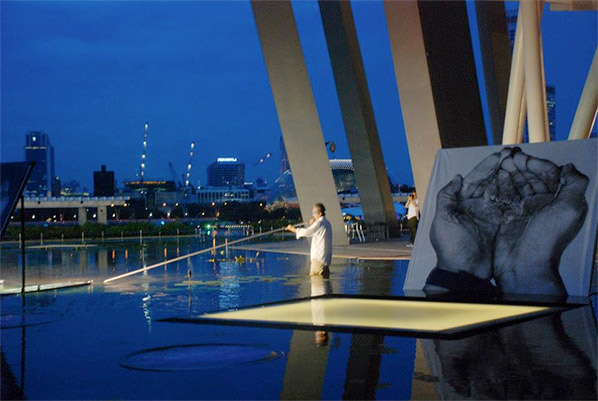 HandFalls installation an performance by Ichi Ikeda. (DAW Singapore 2012 at ArtScience Museum Marina Bay Sands)
EK: Getting back to There DAW AR Float Parade, which was the first of its kind and celebrated as the coming age for Augmented Reality art. Could you tell us more about this aspect of the festival's project and how it turned out?
AC: Knowledge transfer plays a major role in getting a project like the AR Parade to work. The DAW has an "OutReach Program". This is a program that invites creative leaders from around the world to hold workshops before or during the festival. The contents of the AR Parade in Singapore were the results of a workshop with the AR artist John Craig Freeman and the Curious Minds group. John Craig dealt with the technical details and the bootstrapping a group of twenty-five creative industry students from the Singapore Polytechnic. The members of the Curious Minds art group hung around, integrated the group into the DAW, taught the students about public interaction, and came up with how to go about actually making the AR Parade happen and come to life.
The proof of a good project for me is when it takes on its own life on after its initial presentation. After the Singapore DAW, the AR parade went to Hong Kong and in 2015 it will be shown marching down the Bahnhofstrasse in Zurich as part of the Virtuale Switzerland festival – the world's first festival "virtual biennale" that focuses solely on virtual artwork. For this we want to go a bit deeper into the creative industry world and see if we can act as modern alchemists and pick up on the float parade from New York and turn Miss Kitty into an artwork by shifting context from the real to the virtual.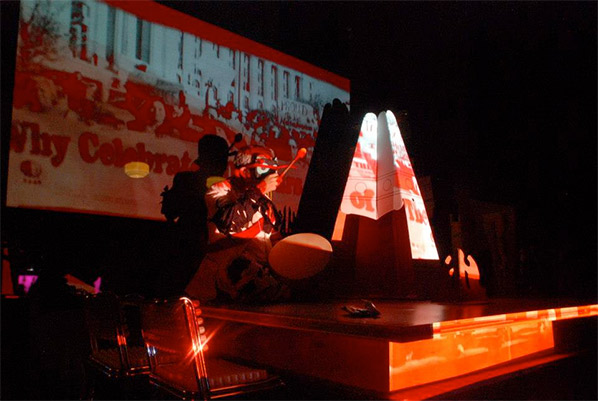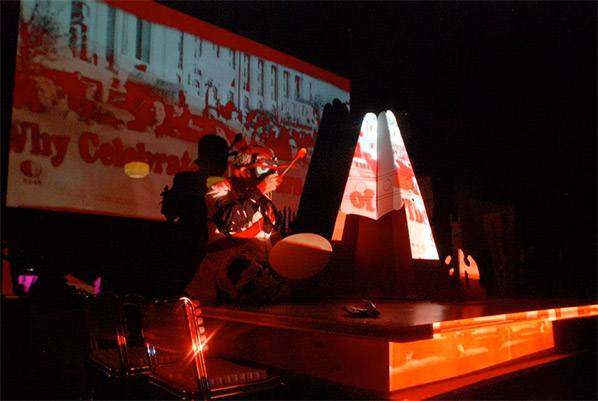 Live- Performance "Beads are the Breath of the Landbridge " with 1st Nations artists, Peter Morin. (DAW Singapore 2013)
EK: What is your view regarding the social contexts of the DAW?
AC: Basically, we are concerned about things and we make an effort to improve things that are within our reach to improve. For the festival in Taipei that will take place in 2015, we are really trying to make people aware of the role of creativity in general. Artists are highly creative people and the world really needs good ideas as well as a more social approach. We try to provide an answer to the question: "How is what we do of benefit to the society in which we are operating?" We think this should be more a question that businesses should be asking themselves. The future needs fewer companies who are "profit first, prosperity second" and more social entrepreneurships that embrace social needs as part of their business model.
EK: Could you tell us what themes and aims we can expect from of the DAW project in the future?
AC: We are off to Seoul, South Korea in 2014 and the theme there is "Creativity and Convergence", which is a hot topic in Asia, because the government feels that innovation is intimately connected to being creative and thinking out of the box. I think they're thinking of what makes the West tick and in an odd and ironic way to imitate – which is not exactly creative, but then again I have lot of respect for Asia and admire the work ethic of Asian people. So I think they will do well by addressing these themes. In 2015, we are off to Taipei and the theme (working title) there is "ImagiNation" and here we are trying to run a kind of "Skills-Festival" and platform creative businesses and the approaches that they have taken. It is a new approach and if you think about what Beuys said, "Everyone is an artists", we might stretch it a bit and also say "everything is art." At least this is the start and interestingly enough we are working with groups from the labor department in Taiwan, with knowledge transfer departments of universities, and with spin off and start up companies from Switzerland. It is very exciting and really what the DAW is about: creating a platform for research and experiments in social-cultural context.
---
Digital Art Weeks International
The DAW INTERNATIONAL's is concerned in general with the bridge between the arts and sciences in cultural context with the application of digital technology in specific. Consisting of symposia, workshops and cultural events, the DAW program offers insight into current research and innovations in art and technology as well as illustrating resulting synergies, making artists aware of impulses in technology and scientists aware of the possibilities of application of technology in the arts.
The Virtuale Switzerland
The Virtuale Switzerland is a biennale for virtual arts. It focuses on the use of public space and mobile communication technologies, inventing "playful" new strategies to coax the public into the festival as "real" visitors with a unique experience of the virtual. The Virtuale Switzerland encompasses Artworks using Augmented Reality, Urban or Location Based Gaming, and Digital Heritage applications. It is interdisciplinary in nature, bridging areas such as art and technology, digital heritage and tourism, as well as digital culture and art mediation.
The activist initiatives of this art group from Vienna seem fascinating due to its art-tech philosophy and it puts a smile on my face due to its pop attitude. In May 2011 Günther Friesinger, one of the creators of monochrom, gave a lecture to Media Art Histories students of the Donau Universität, which inspired me to arrange an interview with him. The first question I asked was about establishing monochrom. Günther explained that "monochrom came into being in 1993 as a fanzine for cyberculture, science, theory, cultural studies and the archeology of pop culture in every-day life. Its collage format is reminiscent of both the early DIY fanzines of the punk and new wave underground and the art books of figures such as Dieter Roth, Martin Kippenberger and others. For a while now, monochrom have been venturing further than publishing alone, and have been responsibly influencing people's minds via film production, performances and festivals. If you are in Vienna in autumn by chance, have a look at the paraflows festival – one of the main projects run by monochrom.
Natascha Fuchs: How much has monochrom's aims changed since 1993?
Günther Friesinger: We didn't really develop a concept back then, monochrom has evolved over time. In the beginning there was only the idea of publishing a fanzine – lots of other different things resulted from that. At some point we started doing performances. In the Internet's primordial age we developed a robot that could be controlled via the web, and so we began entering the art scene. Our first exhibition was in 1998 in the Secession, Vienna. Unfortunately, they didn't have Internet access back then, so our little robot simply stood in a corner, immobile. The people visiting the exhibition back then still considered it interesting enough to some extent, but many things back then didn't work the way we'd have liked them to work.
NF: Art, technology and philosophy – are they equal for monochrom? What is the starting point for monochrom's particular initiatives?
GF: We are a political group that gives statements through different means, those of art in all its varieties. I think it is important for us to find a fitting medium for the right story. This is something that specifically characterises us as a group. There are lots of different actions implicated by that, such as writing plays, making a movie, producing a music CD or writing a book. Normally, people try to achieve excellence in one medium. With us, it's the other way round, that's why we're active in so many different areas.
NF: Which historical background concerning the relationship of philosophy, art and technology is especially meaningful for you?
GF: A difficult question. I think that Guy Debord and the Situationists are those one could consider most fitting. Certainly also some parts of Fluxus are of relevance.
NF: To which media theoreticians do you refer in your practice?
GF: I am of the opinion that as a theorist, artist and curator in the areas of media art, net art, digital art and culture it is important to confront oneself with theorists like Kittler, Luhmann, Flusser, McLuhan, Rheingold and many more. However, it is not the case that we refer to one theorist or other in all our works. I think that this system of self-affirmation through referall quite interesting – but I think that for myself, monochrom and for our audience there is value added by self-generated theories for our projects and the discourses they cause.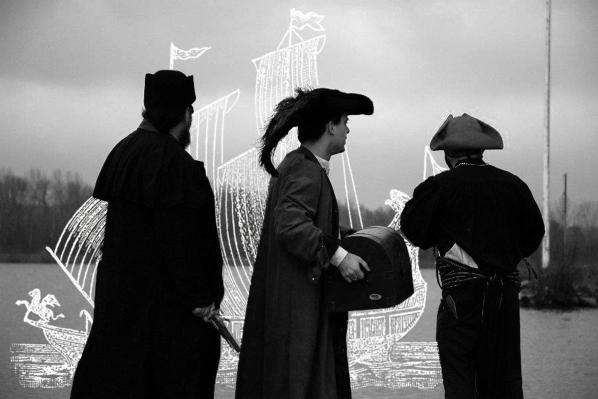 NF: What are international projects of monochrom? And what is the difference between monochrom audiences in Vienna and abroad?
GF: There are too many of those to be listed here. Since our big USA tour of 2005 we produce most of our projects bilingually in German and English, or only in English, in order to be able to have an international impact. Of course, many members of monchrom live and work in Vienna, and we also produce projects in Vienna, but our main focus is on our international presence. One of the big international projects, running since 2007 in San Francisco, is the Arse Elektronika: a conference on pornography, sci-fi, games and the development of technology. I would say that with the San Franciscans we've found the ideal community for such a conference.
NF: You call yourself "edu-hacker". Why that and how is it connected with your studying and teaching experience?
GF: I have always loved reading, learning and continuing to further myself intellectually. I really enjoyed my studies and I enjoy sharing my knowledge and skills with my students. Universities are, in my book, places where it is possible to acquire knowledge, to reflect upon it, places of discussion and freedom. Because of the process of universities becoming more like schools, among other things caused by the Bologna Accords, those in my opinion are important areas that enable students to become self-reliant, critical people are struck from the curriculum. I'm trying to counteract this in my classes, trying to cause rifts in the school-like system, by using other methods of transmitting knowledge, using a great deal of humorous elements, and by always meeting the students eye to eye as equals.
NF: What is philosophical society in contemporary Austria now?
GF: Alive and kicking as always, I'd say 😉 One of the exciting things is that exactly now there are a lot of young, fascinating philosophers out there. The topics that I mostly concern myself with are, however, copyright, intellectual property, culture, art, media and technology.
NF: Is paraflows one of your biggest current projects? What's the concept of this festival? Is it independent from monochrom activities?
GF: paraflows is surely one of the biggest projects that I am working on at the moment, apart from monochrom. monochrom helped to start and grow the festival in the first two years, as monochrom has done with many other projects worldwide. "paraflows – festival for digital art and culture" has been established in the last seven years as a new annual festival situated between the Ars Elektronika and the Steirischer Herbst. It serves as both a platform for the young, local scene of digital art and culture and as an interface to international and renowned media art.
NF: How is monochrom activity is financed?
GF: We do get occasional subsidies for some projects, we get money from performances, the sale of our publications and sometimes the sale of a work of art, and recently we have also acquired crowdfunding. I'd say, however, that around 80% of the projects we do are not financed in any way and are purely done because we have fun doing them.
NF: Do your own curatorial projects serve in some way as a research method for you?
GF: I take the liberty that I only curate projects that I am very interested in myself. That is to say, projects where I have a very strong urge to explore the topic, to read, write and of course also to do research. That is probably the reason why I try to achieve a publication for each project that I curate, in order to give those who are interested in it some sort of preliminary report, a possibility to expand upon.
NF: Is activism capable to envision the future or does it just reflect, react on what is and has happened?
GF: It is getting increasingly difficult to be subversive. monochrom is fundamentally critical of the bourgeois world view. We examine it from a distance, dissociating ourselves from it. The question is: How do we get out? Our current late-capitalist aims for transgressions. That is to say that capitalism requires transgressions as a principle. Viennese Actionism, the most relevant cultural statement in Austria for the last hundred years, was doomed to fail at a certain point, because in the 60ies Austria still had a society based on discipline. One of the central strong points of monochrom: Finding the right story for the right medium could be a opportunity to deal with this situaltion.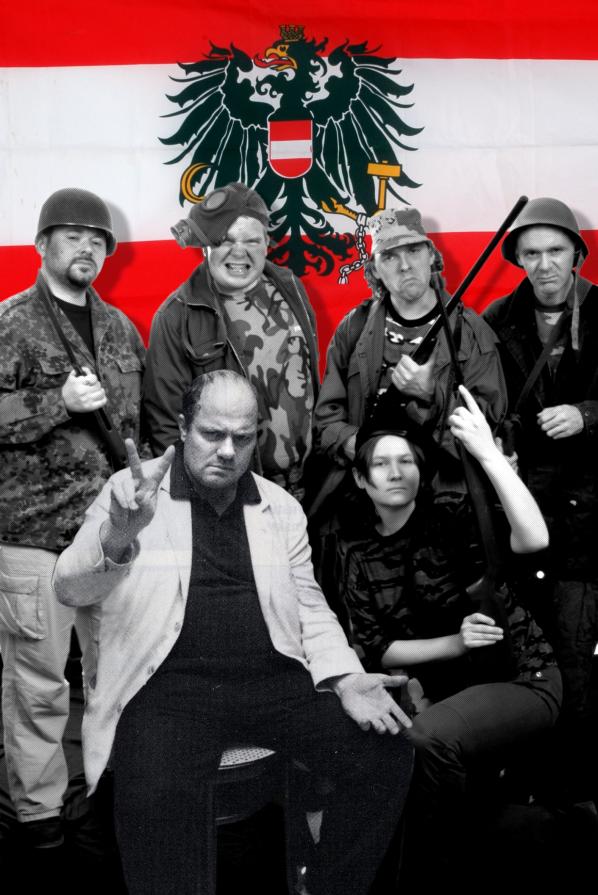 NF: Which publications about monochrom you would recommend to read?
monochrom's ISS. In space no one can hear you complain about your job. (2012)
monochrom's Zeigerpointer. The wonderful world of absence (2011)
Urban Hacking. Cultural Jamming Strategies in the Risky Spaces of Modernity (2011)
monochrom #26-34: Ye Olde Self-Referentiality (2010)
Do Androids Sleep with Electric Sheep? (2009)
Pr0nnovation?: Pornography and Technological Innovation (2008)
Other information:
monochrom: www.monochrom.at
paraflows festival: www.paraflows.at
(c) Natascha Fuchs is an independent expert in cultural projects management and international public relations, graduate of the University of Manchester (Cultural Management) in 2008. She has been living in Vienna, Austria, studying History of Media Arts at the Donau-Universität and collaborating with sound:frame Festival for audio:visual expressions, since her move from Moscow, Russia in 2011. In Russia she was related to MediaArtLab and Media Forum — the special program of the Moscow International Film festival dedicated to media arts, experimental films and digital context with more than 10 years history. As a researcher and practitioner, she works in a variety of topics and participates in different international projects focused on media arts, cinema and sound. Columnist and writer for several online magazines.
In its current state "Fundamental Forces" is a pre-rendered high definition multiple screen projection with surround sound. The visual component is based on Tarik Barri's 'Versum' – a self-programmed computer animation engine. And the auditive component comes from Robert Henke, using MaxMSP, Max4Live and Ableton Live, a software he co-developed. It has been initially commissioned for the RML Cinechamber system which consists of 10 1080p projections and 8 channels of sound (FF00 – FF01). A later version was adapted to work with 5-6 screens and a 5.2 soundsystem. This was used during the sound:frame Festival in Vienna, and it had a highly immersive presence.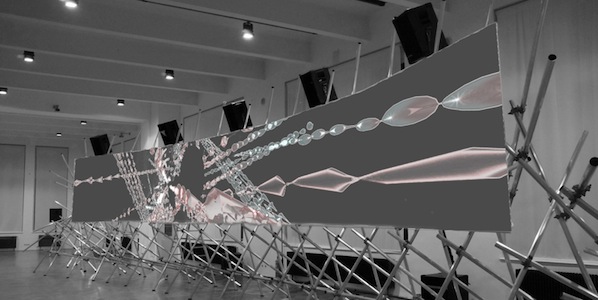 When experiencing the work I enjoyed the absence of narrative. Although I noticed some references alluding to concepts based on physics, and basic foundations of the universe. This led me to ask some questions to both artists about their "audiovisual research project".
Robert Henke is active as composer, AV artist and professor in sound design at the University of Arts in Berlin. As founder and main member of his solo-project "Monolake", he gained international reputation as one of the leading artists in the field of electronic club music culture. Henke has released more than twenty albums. His performances and installations have been shown and others at the Tate Modern in London, the Centre Pompidou in Paris, the PS1 in New York and the Experimental Media and Performing Arts Center (EMPAC) in Troy. His work "Layering Buddha" received an honorary mention at Ars Electronica in 2007.
Natascha Fuchs: "Fundamental Forces" is presented at sound:frame Festival this year and you worked on it together with Tarik Barri. How your collaboration has started?
Robert Henke: I was looking for Max programmer a few years ago. Tarik replied, but told me that he had no time for that, even if he would like to. However, later he sent me some video stuff he did and I thought that his work could be integrated into Monolake Live. That's how it all came together.
NF: You call Fundamental Forces 'an audiovisual research project'. What exactly do you call research? And how much of research involved into your life?
RH: The research part of it is simply the experimentation with the format: what kind of sound can be combined with which of Tarik's visual ideas and vice versa. We try to find a common language. And since his work does not suggest a common narrative, we also need to come up with our own large scale structures. Where do we start, where do we stop? What kind of timeframes make sense? How can we shape transitions? Questions like this…
NF: You are involved into many different activities.. Is there anything what you like most of all? Music production, performing, visual ideas development, teaching students maybe? What gives you the feeling of 'life is great and I am satisfied with everything'?
RH: This always changes, but I am most satisfied in moments when my own sense of achievement finds its counterpart in the perception of what I do in public. If I for myself gave a lecture which I felt was really good, and afterwards students come to me and share that notion, – I am happy. If I had a great day in the studio and afterwards play the music to some friends and they like it too, – I am happy.  And if things simply do not work out the way I want to, if I have an idea, but every attempt to turn in into sound or visuals does not satisfy me, then I am most frustrated.
NF: You live in Berlin. How does the city and different generations grown up there change together with technology changes? You see many students probably for whom technology is something ready to use now, and it was different at a time when Ableton Live was not yet created..
RH: The biggest transition in general is from a situation that is characterized by a lack of tool in the early 1990s to the total abundance of tools in 2012. The question today is not: how do I do something, but rather: what am I really interested in? All is possible with current technology. Finding your personal language is the biggest challenge these days.
NF: Currently in the interview to Bleep you said that you have so many ideas to explore yourself in the next future. Could you share one of them, what is Robert Henke's the next?
RH: The biggest project I am working on is a large scale laser and sound installation called 'Fragile Territories'. It is a challenge in many ways; technically and artistically. I want it to be very good, it is an important work for me, and I still need to do a lot of research. Laser is a very limited media, and in order to create something that is more than a technology demo one needs to invest a lot of time thinking about what exactly to do with it and also find out how to make the best out of the limitations.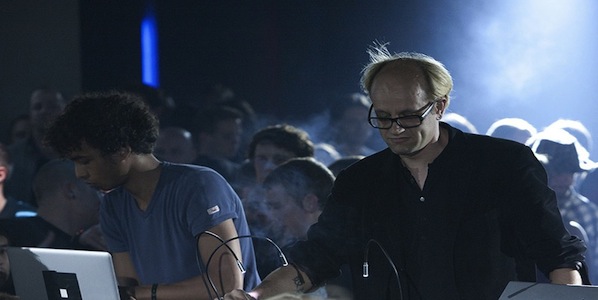 Tarik Barri is a Dutch audiovisual composer and software developer. He started programming at the age of seven and has been making electronic music since he was a teenager. After his first official musical releases at the age of twenty one, he quit his studies in biological psychology to pursue the study of music and technology at the Utrecht School of Music and Technology. During this studies he saw how the methods he used to create music could be adapted for the moving image. He programmed his own software to develop new tools for audio-visual performance, composition and data representation.
Natascha Fuchs: You live in the Netherlands, which is famous for successful promoting of media and digital arts/sound. Which Dutch institutions, festivals do you support?
Tarik Barri: I've been living in Berlin for a little while now, but definitely living in The Netherlands has been very very good for me to develop my work and my working methods. After I finished school, there was the WWIK, which is a government funding to help new artists develop their work. Also the Netherlands Foundation for Visual Arts, Design and Architecture helped me a lot by giving me a stipend to develop my work. Then there were organisations and festivals like TodaysArt, Sonic Acts and V2 that helped me introduce my work to the general public. Unfortunately many programs are getting cut these days in a new political climate where art in general seems to be regarded a left wing hobby for elitist snobs. Very sad, especially since I don't agree that 'art' in general would be class related or have any specific political color.
NF: You were graduated from Utrecht School of Arts. What exactly did you study there?
TB: Within the Utrecht School of Arts I studied at their School of Music and Technology. And within thát school I graduated in Audio Design. It was the most technical study they had, where I learned about music programming, sound synthesis, acoustics, etc. Especially the programming courses in Max/MSP given by my teacher Marcel Wierckx inspired me to combine music, realtime visuals and programming into one discipline.
NF: What is your participation in collaboration with Monolake?
TB: Within Monolake the roles of Robert Henke and myself are clearly defined: he does the music, I do the visuals. But of course we discuss the visuals and music intensively together and there's a constant dialog going on between both ourselves as individuals and the works that we produce. This continuous dialog has been of great value for my development in the last couple of years, both artistically and technically.
NF: The artwork which will be presented at sound:frame called 'audiovisual research project'. What is this continuous research in your life, your aim in it?
TB: Both Robert and I constantly develop our own methods for the creation of music and visuals, and we research the aesthetical results that can be achieved through these methods. Through the combination of sound and visuals, I aim to create a sense of reality. To achieve this I've developed software that establishes 3d virtual audiovisual worlds. I then populate these realities with a multitude of objects of various shapes, sizes and other properties. Those objects behave according to laws taken from the real reality. While thus creating a completely new world, with its own sets of objects, elements of what we know can still be recognized within this virtual space. For me this contrast between the new and the known highlights the sense of wonder and possibility that emerges from the space between strict rules and the imagination that tries to defy and transform them. Through a window of strict and rigid laws we enter into infinite, colorful, playful, imaginary worlds.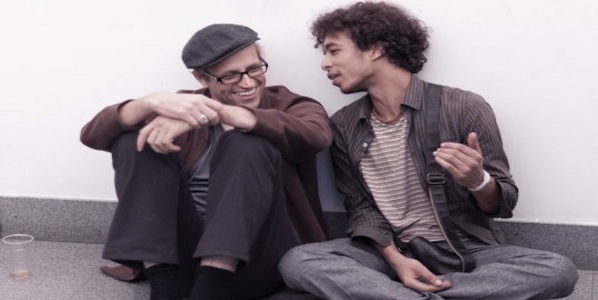 Other information:
May / June 2012: Fundamental Forces in Canada, Montreal @ MUTEK Festival
Robert Henke aka Monolake: www.monolake.de
Tarik Barri: www.tarikbarri.nl
sound:frame Festival: www.soundframe.at
(c) Natascha Fuchs is independent expert in cultural projects management and international public relations, graduate of the University of Manchester (Cultural Management) in 2008. She has been living in Vienna, Austria, studying History of Media Arts at the Donau-Universität and collaborating with sound:frame Festival for audio:visual expressions, since her move from Moscow, Russia in 2011. In Russia she was related to MediaArtLab and Media Forum — the special program of the Moscow International Film festival dedicated to media arts, experimental films and digital context with more than 10 years history. As a researcher and practitioner, she works in a variety of topics and participates different international projects focused on media arts, cinema and sound. Columnist and writer for several online magazines.