Featured: Toast McFarland
Synthetic bodies, mediated selves. What themes become relevant in a technoprogressive world – as objects proliferate, what do the inundated people talk about?
You are alone, at a computer. You talk to people but they are not around. There is no bar, no village square, no space in which you speak. There is your device and your physical presence. The social location is your body and its interface with the communicative device. What is the language for landscapes which can't be seen, and yet which predicate subjectivity?
You express yourself. You are certain state statistics, a resume, you are a myspace profile long defunct. We require your legal name. Certain cards, from when you were born, from when you became qualified to drive, define you, make or break you. You are an ok person provided your paperwork is in order – morality is preceded by bureaucracy.
What's the relationship between a legitimated self and that person's body? The more modes of documentation we have the greater possibility for fictional aberration. The disparities between someone's situated life and the records which make up their memory proliferate.
The image above by artist Toast McFarland was taken in a cartoon world. It is a selfie, a socially streamed validation of presence, but it is also a meticulous reframing of that practice. Everything is subtle, deceptively common, and yet the composition is entirely irreal. Flat colours, almost abstractly plain costuming, this is what happens when a vector world invades your computer room. It exists between personal expression and the self as actor within the surreal.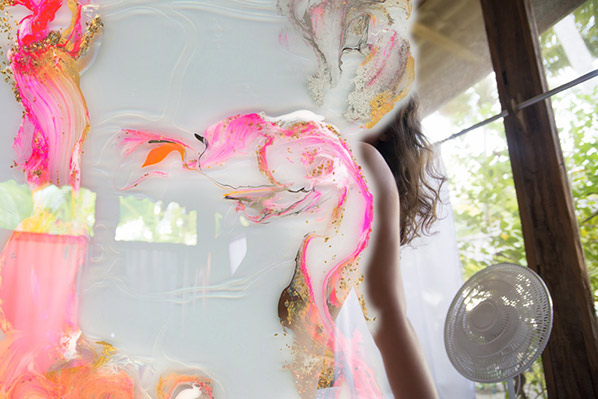 Leah Schrager's modelling-inspired self-portraits covered over with bright streams of paint. The model image professionalizes the act of self-representation in image form. In the profession there are industry demands – self-validation may be about confidence and friendship, where industrial success might tend towards epitomization and abstraction. Are you a good model – do you meet the sexual and aesthetic demands of the collective consumer unconscious? Schrager's work combines a toying with such psychological implications with a background in their material underpinnings – the body in dance, the body in biological study. This combination allows for work and commentary that penetrates the relationship between the vessel you are indelibly given and the psychological relationship it develops mediated for oneself and a public.
Do you view Schrager's images out of an interest for her or for the type of beauty she represents? Once the image is painted over, is there any interest left? Through different personas, she delivers these in a variety of web contexts, each time asking us to reconsider who we're looking at, and who we are to look.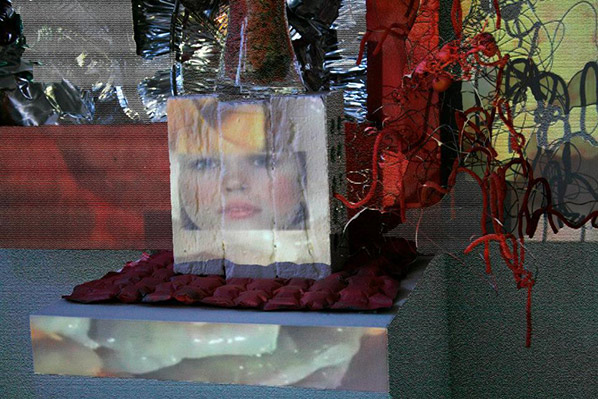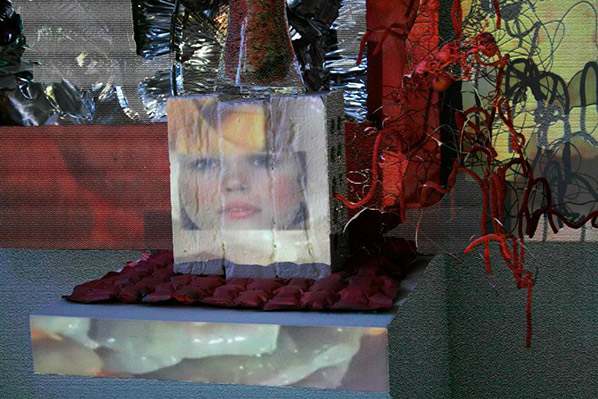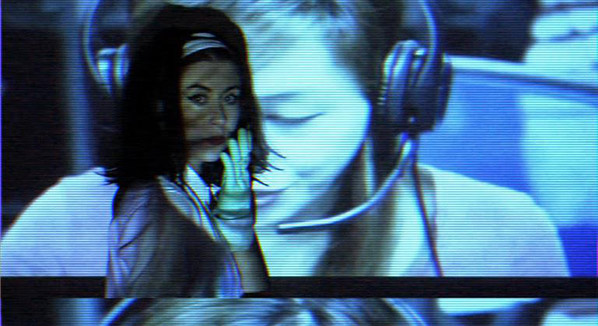 Screens, correspondents, professional speakers. We are happy to take your call. These two screenshots are taken from two videos by media artist Aoife Dunne. Both combine a juxtaposition of found broadcast footage, the enveloping commercial TV world, and her own crafted filming sound stages. They are installations, videos, and imagist combinations that take our question of the self directly to the media world. In the second, Dunne acts directly over top found footage, performing as doppelganger of the telemarketer in the projection. Her simultaneously comic, retro and coolly provocative aesthetic places her into an 80s infomercial dream world. She acts her own fiction, the selfie is the superlative thought experiment, and yet the proliferation of doubles buries her subjectivity in an imagined space of marketed image sheen. In the first work we only have a double, and Schrager's biological world is fleshed out and externalized. This is what you really look like. Dunne's own medicalized outfit says that this telecommunication is also a biological translation. For your image, we need your face, but for your face, we need organs and cells. Between the public and economic demands of the screen, and the material demands of your body, where are you?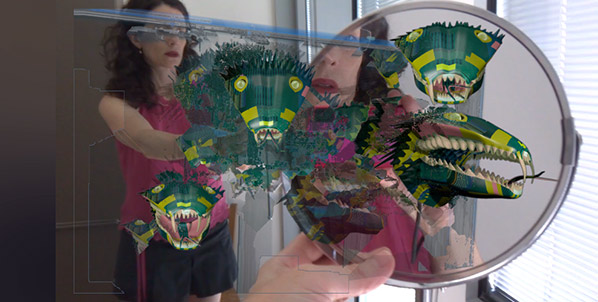 Dafna Ganani's work, through a combination of images, code, social internet art and theoretical reflection, gives us an exemplar of how self-representation meets technical distortion. Her own performative presence proliferates in her work, yet always accompanied by animations, entire interactive worlds complicating any personal space. In this image, self-reflection is directly addressed – at first glance it mirrors what is represented but on closer inspection nothing of what that would look like quite match up. Where are the dragon head things located, where is she, before and after mirroring – the almost comical comparison is undermined by a disquieting sincerity. She appears intent on knowing where she is, however much the dragon doesn't have her best interests in mind. And the right hand, reaching into the animation cloud on the left, nowhere to be seen on the right.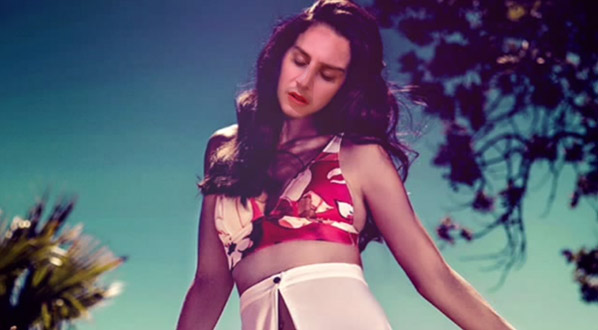 Dunne's world of media culture screens is made specific and celebratory in Georges Jacotey's self-portraiture as Lana del Ray. An internet performance artist whose work explores media culture and self-image, the picture's combination is both nearly seemless and parodically collaged. We all participate on some level in commercial culture, but we can never admit it. We might genuinely like aspects of it, we might hate aspects – but the popular bent of this culture means that as long as it is pleasing to a common consumer base it will gain a cultural existence. You know so much about iconic entertainers you never asked to know about. Jacotey takes on this conundrum, joins in on it, participates – what if instead of merely liking a celebrity, you seek to emulate and become them? Some people like del Ray's albums, Jacotey's the one who sang them. Capitalism asks that you buy, what if you take the role to sell? Human images make for great products, before we make the necessary transactions let's make sure we know how to transform ourselves into them.
Good self-representation requires good media savvy. Before you think about your online identity simplify the process by becoming a celebrity. They've already figured out all the questions of the self in society – the right names, dress, mannerisms, the right look. Everything is acceptable, everything is inspiring, nothing is quite familiar.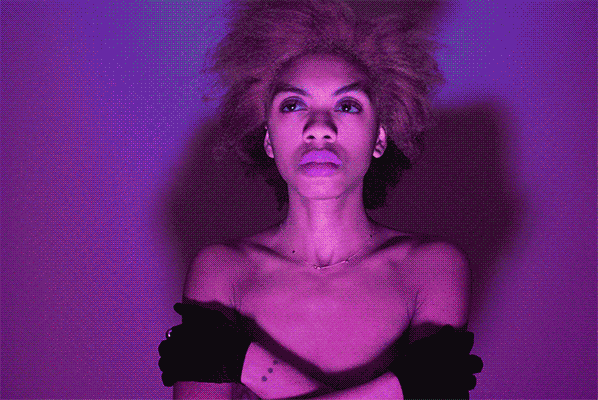 Rafia Santana further draws out Jacotey's comparison of the celebrity image and the selfie. Two different trajectories are taken up here – one is to deconstruct the fictions of the "real celebrity image". The second is to fictionalize and play with one's own portrayal. The result is layered, offering multiple points of entry for both observation and critique. If the digital image is just bits and bytes, what happens to ethnic history, to situated lives and experience? Putting herself repeatedly in her own work, Santana asks the basic question at hand – what, in re-representation, am I? And, with Jacotey, she probes the obverse of media celebrity existence and identification. If I like a celebrity, am I participating at all in their imagery or life? If so, in what way – what right to I have to their life, or in turn, what right do they have to be omnipresent in mine?
Subjectivity is the sentence, objects the fetish – be sure to glamour up.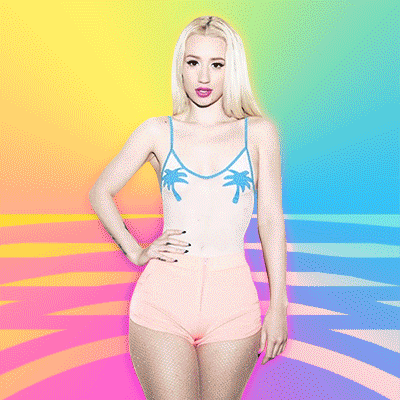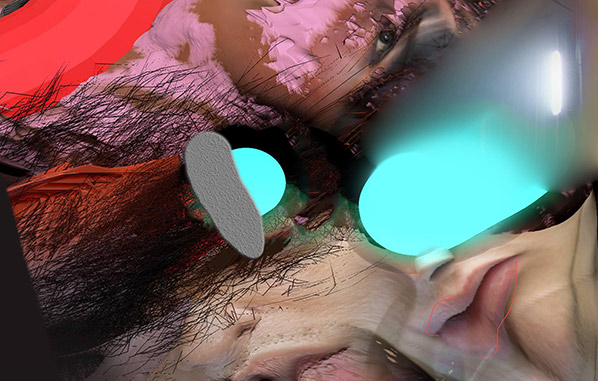 Be sure to dress things up so you can recognize them well. Try not to mix up hair with noses, and composure with distortion. Each act of mediation further twists and reinvents our own images. You thought you knew where your lips were, what your skin looked like, but everything that goes through the machine comes out different, strange. It's not a human, it's a landscape. There's an eye at the top, but you have no idea what it's for. In the work of Sam Rolfes, the self is almost abstract, technical distortions take over any recognizable vestige of a human. Technique is everything, humanity nothing.
The self is painted, photographed, symbolized. It's not a live image on the phone. Sometimes people in canvases try to get out. There are a few people here, all the same, that have nothing to do with one another. In Carla Gannis' selfie series, we return to a cartoon realism – but this time with a few added mirrors. Is the skull in the background also her? What is that a memento of?
Death in the image, life in its reproduction. You are now invisible, but we know more about what you look like than ever. Technological proliferation upends and eliminates traditional context but can never efface bodies and their identities. Indeed its societal saturation emphasizes these presences, their inevitability and all their embodied ties that digitize incompletely.
These practices work to situate the self, the body. Physiological maps are now more important than ever – they give us the image of the virtual. Mythology says we are in an immaterial age, that humans are obsolete and will be succeeded by machines. Reality says something far more disturbing – that our own materiality is the means of that obsolescence.