Featured image: Martijn de Waal, co-founder of The Mobile City, introduces the conference (image courtesy Virtueel Platform)
On Feb. 17th Amsterdam hosted Social Cities of Tomorrow, a conference on new media and urbanism. Adapting its title from Ebenezer Howard's Garden Cities of Tomorrow, but taking equal inspiration from the work of Archigram, the conference presented a snapshot of the direction cities are moving today: as conventional means of planning and designing are renegotiated through our engagement with new media technologies:

Organized by The Mobile City and Virtueel Platform, the event showcased best-practise examples of the use of media in urban analysis, design, art and activism. These ranged from "Homeless SMS", a text-messaging system designed to provide information to the 70% of homeless Londoners who own cell phones; "Amsterdam Wastelands", an on-line mapping of disused sites in Amsterdam and Zaanstad; "Koppelkiek", a game project in which residents of a troubled area of Utrecht collected "couple snapshots" (in couples of friends, relatives or complete strangers), promoting social interaction through play; and "Urbanflow", and New York-based project to rethink the contents of urban screens. In all, a dozen such projects were presented at the conference.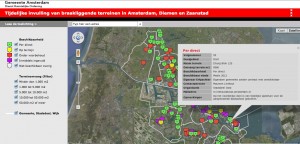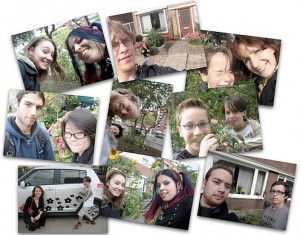 http://www.socialcitiesoftomorrow.nl/showcases
Immediately preceding the conference an intensive three-day workshop took place at ARCAM, the Amsterdam Centre for Architecture. This event brought together two dozen interdisciplinary creatives from around the world to tackle urban issues in four current case-studies: Haagse Havens, Den Haag; Zeeburgereiland; Strijp-S Eindhoven; and the Amsterdam Civic Innovator Network (a proposal to open up Amsterdam's civic resources to distributed control by citizens). Working with local stakeholder organizations, the participants brainstormed how to leverage new media to solve intractable or new problems in these real-world sites.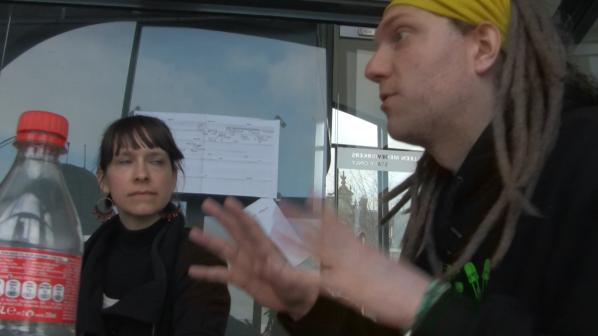 http://www.socialcitiesoftomorrow.nl/workshop/the-four-cases
Also at ARCAM, a roundtable discussion on the alternative forms of trust emerging out of new media conditions was held, with panelists (below, left to right) Tim Vermeulen, Henry Mentink, Rietveld Landscape, Scott Burnham, Michiel de Lange (image courtesy Aurelie).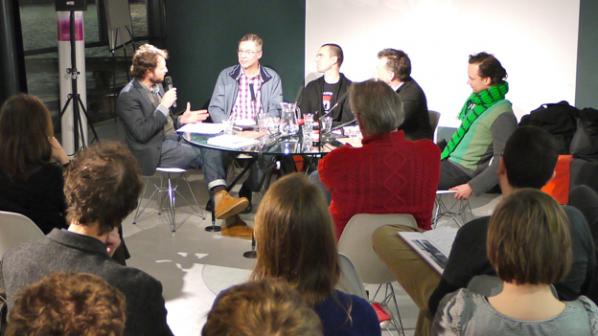 Keynote speakers Usman Haque, Natalie Jeremijenko, and Dan Hill concluded the conference with a panel discussion that placed the presentations in the context of distributed technology, contemporary art, social innovation, and architecture (image courtesy Virtueel Platform).