Structures. Something has been built, grown, stretched. Maybe skin, maybe a web, maybe a protective barrier – it is a plastic protein emitted by an organism in order to increase its survival opportunities, it is a food matrix for its offspring which thrive on glossy resin. You can travel across it and it can easily be mapped, although not by humans.
We can't say anything about it – we can speculate everything about it. It is something possible or as the author says another reality. The real is replaced by the potential. This is one of a series of works by St. Petersburg-based artist Elena Romenkova. The works are glitches, abstract distortions, alien expressions of what for her is a subconscious realm.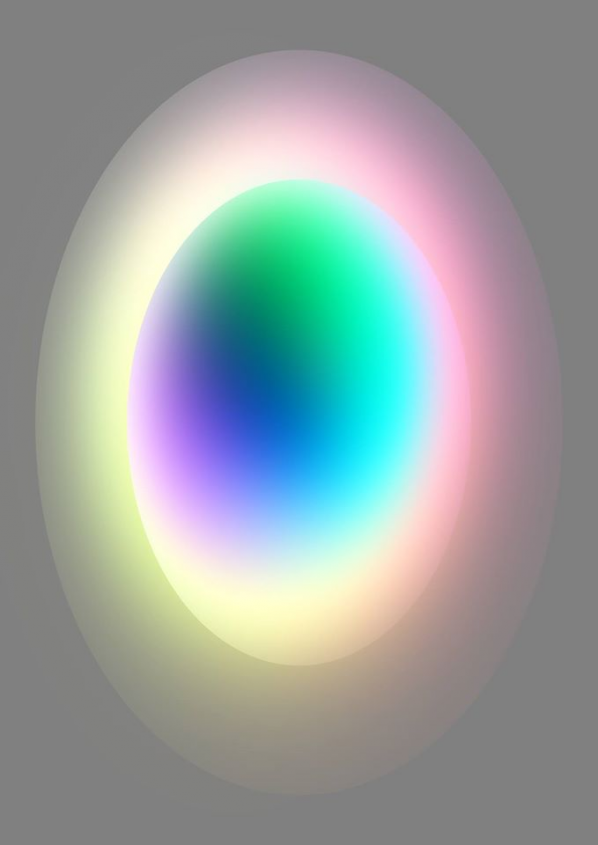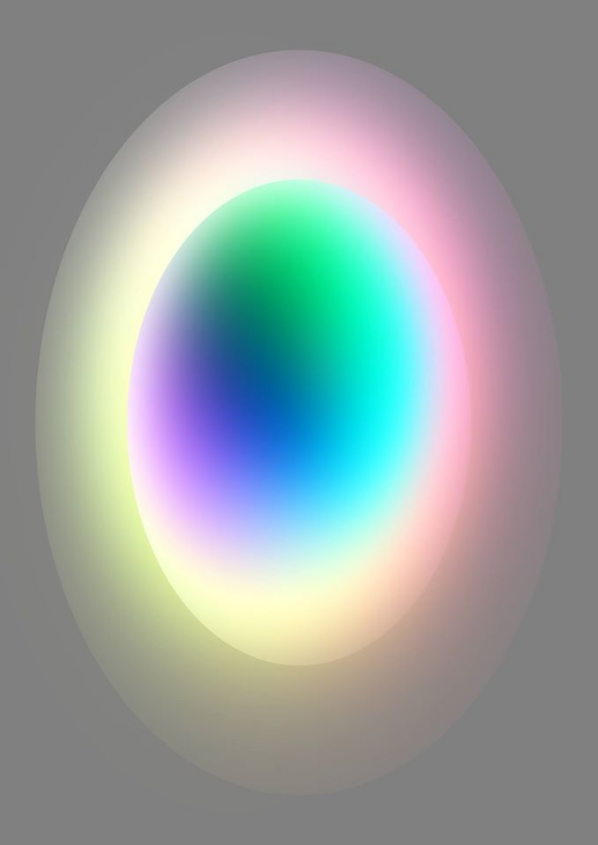 A portal. You are entering the rainbow world contained within two concentric eggs within the grey world. This is light, reflections, haze, indescription. It looks inviting. The colour spectrum is odd, the whites creep up on everything else, the shape of everything is strange. Basic synaesthetic rules are inapplicable at the rainbow/grey world junction.
There is nothing that this image, by French artist Francoise Apter (Ellectra Radikal), has in common with Romenkova's. They are united only by their adherence to strangeness, a technically created vista that looks like nothing we know. A world not of local cultures, but of computational production. Here anyone can know anything, it doesn't matter where you're from.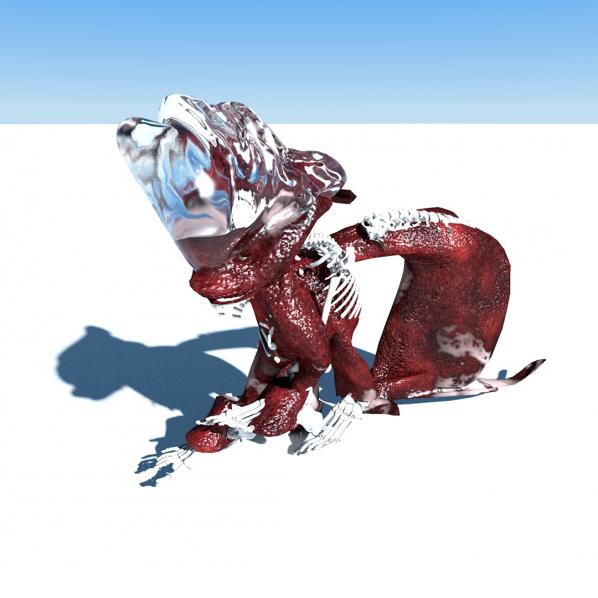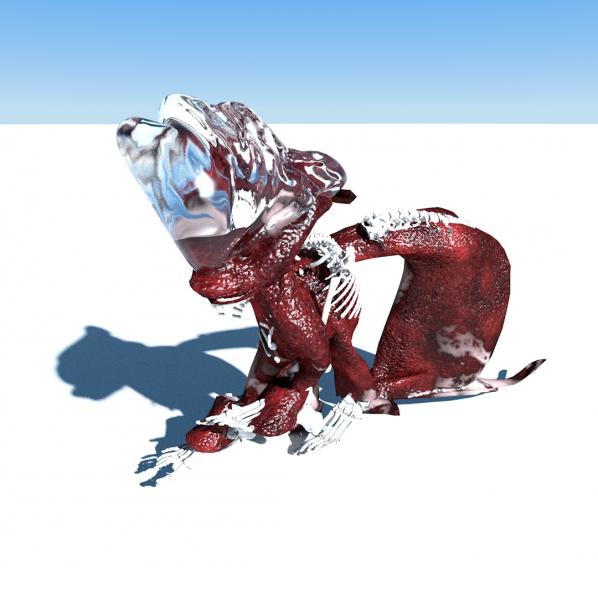 What is culture when locality is secondary to epistemology? What is knowledge when the portable device takes precedent over your situated environment? Worlds are built around us, sophisticated electrical spaces, they travel where we travel, and only after do we factor in the idiosyncracies of specific geography. If the banal experience is one of nomadic alienation, of search methods based on no place, what does the role of culture and art become? Everyday life is a subject for hypothetical language. The digital commons is a species of posthuman that communicates via speculative misunderstanding.

Korean artist Minhyun Cho (mentalcrusher) shows us what the dinosaurs really looked like. When you put the meat and scales back on. He shows us what an ice building being looks like in the shadow of terminal cartoon winter. How rubber can be used to erect sculptures and bones can be taken out of museums and put to good use in civic architecture. No one is around to see this, but still the idea sets a precedent. Crown each ghost with ice mountain prisms.
With visual language, very quickly we get to a stranger and more indeterminate range of science fiction possibilities than narrative tends to map out for us. How much imagination is possible, and how much does our internal experience match anything presented around us. If our environments advance exponentially quicker than any generational or traditional mythology, what sort of language can we have for expression? The maker's invention precedes the reception of form. Innovation is a matter of banal activity, communicating an experience of the real which is never the same.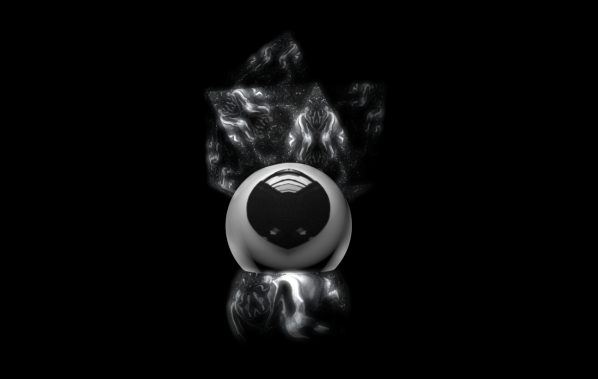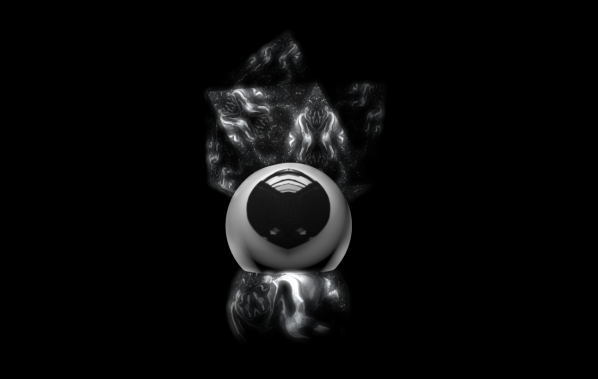 And now an eyeball. Triangles. A vessel. To Cho's blinding world of light, Spanish artist Leticia Sampedro responds with a featureless darkness. All absurdities once on display, now they recede into nothing. It might be a mandala, perhaps an artifact from the ancient future, a portable panopticon that fits conveniently on your desktop. Your feelings are here, your peculiar distances, everything's reflecting off the glass, the metal, the camera. You are the mirrored fragments of an invention we've lost the blueprints to. Foresight the womb of a disembodied politics of community.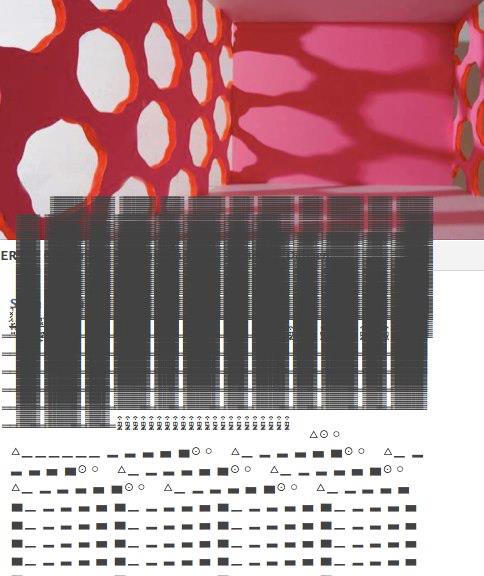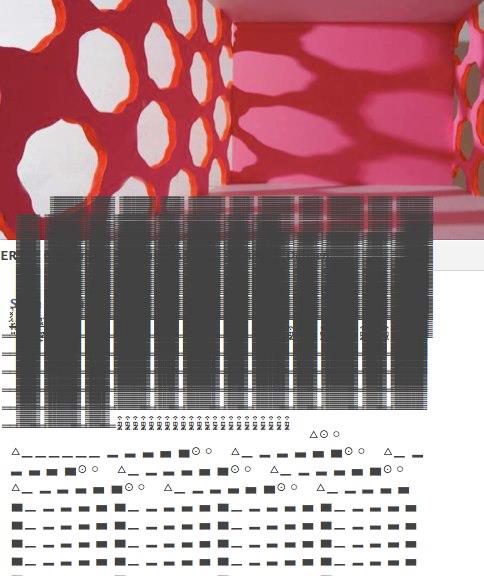 Community held together by structures. In German artist Silke Kuhar's (ZIL) work, we enter into one of these structures. Inside we find hallways, a nice selection of windows and all kinds of data – scripted, graphed, symbolized. This is the plan for the future. I hope you can read what it says. Her work meshes spaces with collapsing foreign constructs – if we can just read the language we'll know what to do. But no one reads it, and no one wrote it. This is a building without inhabitants – architecture without people. Democratic ballots are automatically filled out by a predetermined algorithm. Your agency is a speculative proposition for popular media – people collaborate with you, but they can't be sure where you are, when you wrote, and if you really exist as such.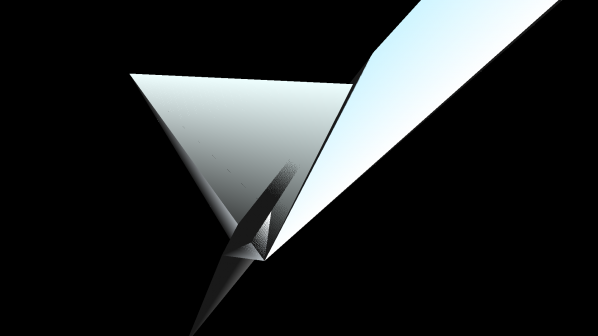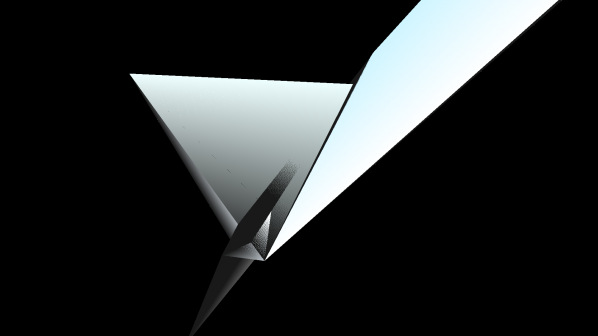 No people. This is a unifying principle. Cold, silver, streams. Machines in the sky. Silicon waterfalls, diagonal. Civilization distilled into physical patterns, an obtuse object photographed in another dimension. What is the word for reality again. What is the word for scientific investigation? A Venezuelan based in Paris, Maggy Almao's abstract glitch world is silent – it's a gradient, it's some illusion of partial perspective.
What is the language to talk about the world? If we turn to artists' visualizations, what does that tell us about languages we speak, and ones we read? What does the graphing of incomprehensible mechanisms tell us in turn about art and its history? The machine's narratives tend to drown out any functional reality. Genre storytelling tropes become repurposed as collective cultural ideas. Conceptual works are followed by pragmatic speculation, medium-centric analysis replaced by experimental failures. You can never get a fictional experiment to work.
Science has indelibly entered the art field, for each of its medial innovations it requires further attention in terms of its technical makeup. Half the work is figuring out what the canvas even is, we are building canvases, none of them look alike, and their stories read like data manuals. An aesthetics of unknown information.


This is the homeland. The homeland is mobile and has many purple bubbles. It's an airship from the blob version of the Final Fantasy series. It has satellite TV to keep in touch with the world. It has some tall buildings so you know it's civilized. It is part of Giselle Zatonyl, an Argentine-born Brooklyn-based artist's opus which deals comprehensively with science fiction ideas and their implications.
The ship travels, where the culture originates is more and more unknown. It is technically divided, access is the key, we can worry about language and culture later. We are still embodied, still located somewhere, but all this has become subject to the trampling of scientific mythologies, where their utilities might go, and where their toys are most needed. Crisis is a genre now, about as popular as time travel. You are now free to dream up whatever future society you wish, and subjugate whatever cyborg proletariat your heart desires. In the realm of speculation, anything is possible, and nothing is fully acceptable.
The themes of internet art production give us some language, some set of visions that tell certain stories – works found throughout the internet, posted in communities, shared online – sometimes part of gallery exhibitions or products, sometimes not. You get a profile, some social media pages, build a website, you begin making, sharing and remixing images. Folk art is a subsidiary of new media art – social sculpture meets internet content management systems. A language for political engagement based on the creative activity of speculation. Scientific dreams for a technological commons.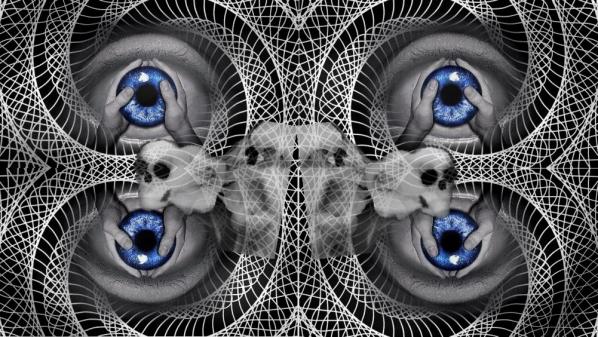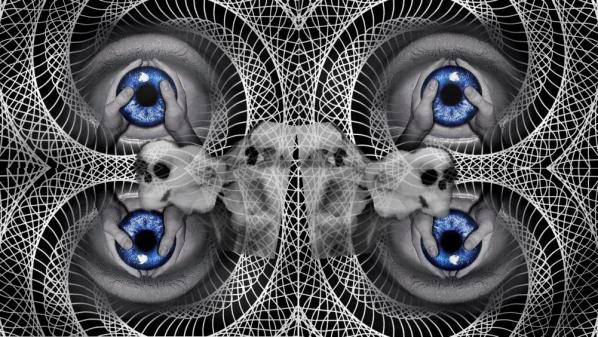 Dreams where sight is physicalized into complex data graphs. Where Sampedro's portable gelatin panopticon is cloned into a regularized matrix. Inspired vision is just one aspect of algorithmic predictability. In Taiwanese artist Lidia Pluchinotta's visual work, the cloned image is central. Mechanical reproduction, skulls, spirals, symbols, the internet has it all. Civic participation has never been so mathematical, observation never so multiple.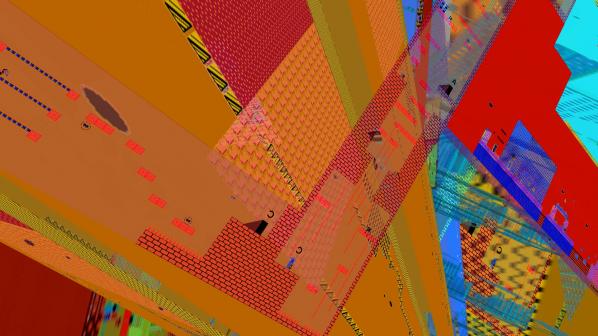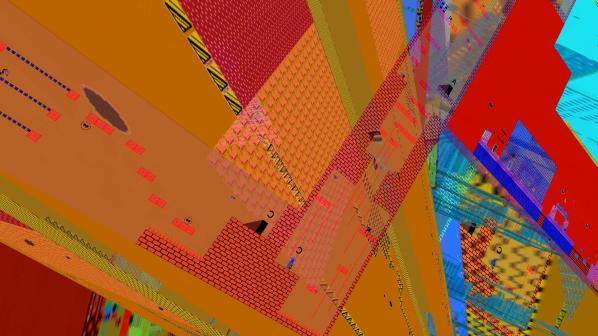 Inside the city, architecture is actually a colour-coded map that helps you find the store you're looking for. The map is the territory except there's no info on how to read it. We are here, we are home, but the walls of the buildings were designed by some specialist that we haven't met yet. Stairs, depths, the complex and layered constructions in Canadian artist Carrie Gates' work aren't quite one of Zatonyl's buildings. More fragmented, more saturated, more chaotic. It's speculated that people could live here, although we don't see them anywhere. Not yet anyway.
The maelstrom of technological progress presents us with the need to adapt our participation and rhetoric accordingly. Science fiction is a folk language for common experience within a technoscientifically oriented world. These images are imaginative products of social and participatory artist communities who, when marrying the personal and contextual, create speculative objects of general strangeness. Their description is nothing less that one of alien entities – alien entities that are everywhere. Earth is the most sophisticated foreign planet we've yet to invent, we just need to discover how to populate it.