On January 17th 2017 outgoing American President Barack Obama commuted the 35 year sentence of whistleblower Chelsea Manning. She was to be released on May 17th 2017. The Disruption Network Lab (DNL) Berlin has in the past addressed various forms of disruption techniques. In celebration of Manning's release, the DNL, which is under the curation of Tatiana Bazzichelli, decided to devote their latest event, Prisoners of Dissent, Locked Up for Exposing Crimes to the voices of dissent of our time.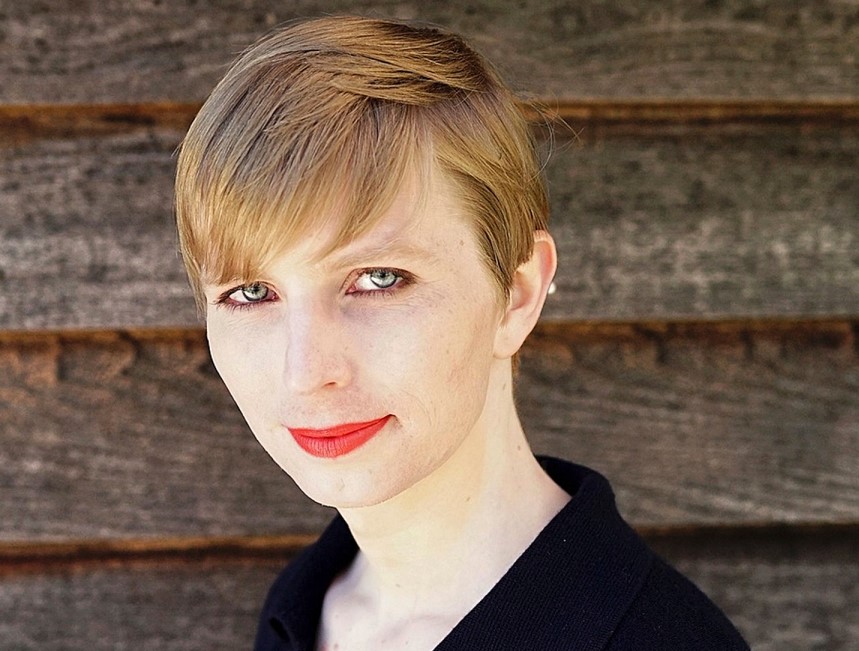 DNL's new event-venue is a historic Berlin theater called the Volksbühne ("People's Theater") that stands on the Rosa-Luxemburg square. The square's namesake was a famous anti-war activist and communist revolutionary. Rosa Luxemburg was murdered for her political activism by right-wing paramilitaries in 1919. Thus, the new location draws an historic parallel between dissidents and the often violent ways they are silenced.
While attendees waited for John Kiriakou to present his new book, "Doing Time Like a Spy: How the CIA Taught Me to Survive and Thrive in Prison", the wood-heavy 1920s-style saloon of the Volksbühne was completely filled with people, leaving not a single chair free. Kiriakou served in the CIA as an analyst and officer for 14.5 years and is now a whistleblower of their practices. He was operating in the Middle East with a focus on counter-terrorism and human rights. In 2007 he brought to light that the CIA was using waterboarding as torture and was subsequently alleged to have disclosed the identities of undercover CIA agents. For this, he was charged with violating the 1917 Espionage Act under U.S. Law and had to spend two years in a low-security prison in Pennsylvania.
In 2014, while Kiriakou still served his sentence, his pixelated lego-portrait was among the 176 political prisoners of Ai Weiwei's artwork "Trace" that was part of his Alcatraz show in California.
KEYNOTE: DOING TIME LIKE A SPY. ON PRISON SURVIVAL AND THE CIA'S WAR ON TERROR.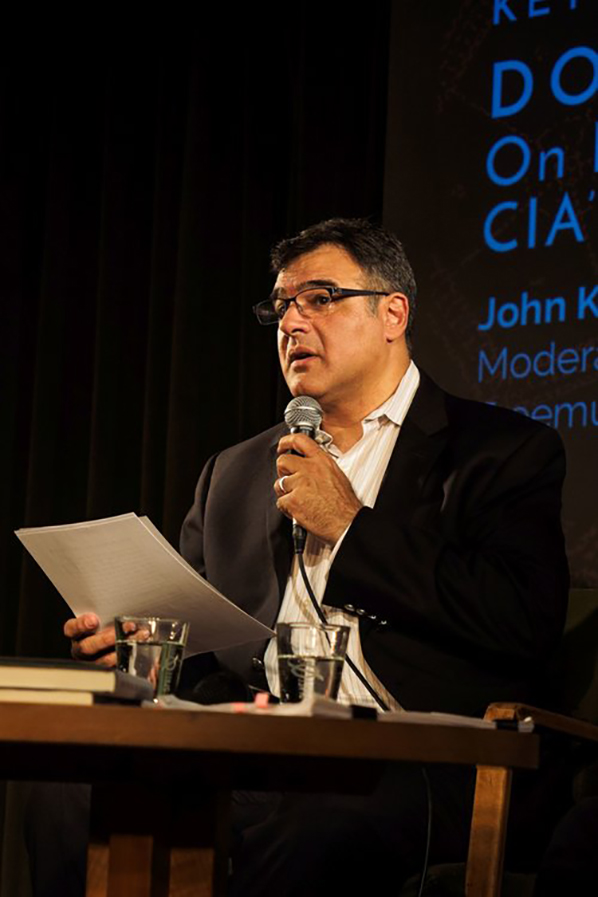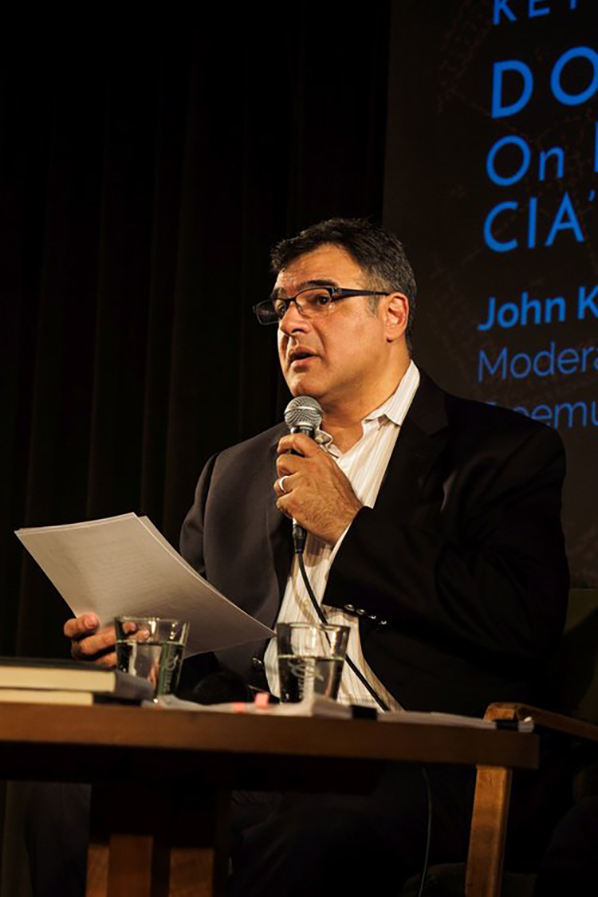 Kiriakou is a man in his early fifties with a likeable charisma. But as one would think of a spy, there are many more dimensions to his character, and he is only hinting at these while reading from his book. Recounting how he made use of his CIA training in daily prison life – living between Mexican drug kingpins, Neo-Nazis and Italian mafia members, he concedes that he can also be a man with nasty manners – if he has to. (Kiriakou points out that the CIA hires individuals with sociopathic tendencies). The audience listens closely while he describes his prison encounters with an enthusiastic storytelling voice. In one anecdote that reminds me of high-school politics he describes the Italian mafia members he made friends with. They made sure that another inmate who pulled Kiriakou's name through the dirt would be "taken care of". There is a lightness and sense of humor to Kiriakou's character. His stories, often punctuated by laughs from the audience, are witty and fascinating. One easily gets lost in listening to them, nearly forgetting the seriousness of the situation he had to bear.
Kiriakou, who had six passports with six different backgrounds and survived two assassination attempts, also mentions the psychological stress and pressure whistleblowers struggle with. As he states that all whistleblowers have their own moments of desperation, I'm reminded of the two suicide attempts Chelsea Manning undertook and the harsh reality of injustice whistleblowers have to experience under their governments.
According to Kiriakou, his motivation came from a patriotic disposition which compelled him to act when the government violated constitutional rights. Snowden states a similar reason, although it is rather interesting that Kiriakou more or less accidentally became a whistleblower, which differentiates him from many others who made a conscious choice of disclosing information in the first place.
The book is definitely worth a read (the copies he brought were sold out by the end of the event) as it gives a unique and very personal insightful view into a CIA officer's life post-whistleblowing.
In the Q&A session that follows the book presentation, Kiriakou is asked whether in hindsight he would have done anything different. In response he gives two pieces of advice to future whistleblowers: First, get an attorney before you go public with information. Second, don't trust anyone. Well, somehow what one would expect from a spy?
PANEL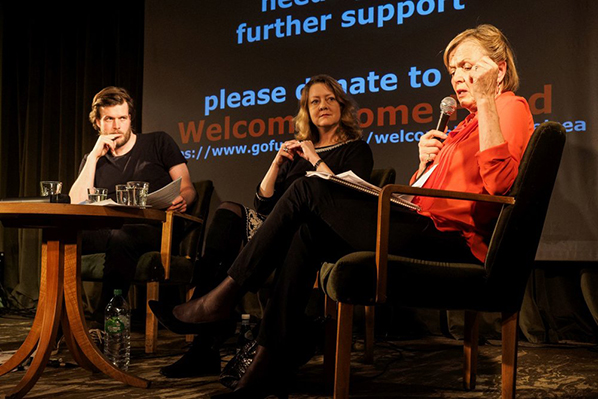 The second part of the event consisted of a panel with four guests, that was moderated by Annegret Falter from the Whistleblower Netzwerk e.V.. To introduce Chelsea Manning's case, a video from the Chelsea Manning Initiative Berlin was shown, which documented their activity from 2011 until now. As a prelude to the panel Annegret Falter read Manning's public statement, which was released on May 9th by her legal team. She quoted Manning's words:
"[…] Freedom used to be something that I dreamed of but never allowed myself to fully imagine. Now, freedom is something that I will again experience with friends and loved ones after nearly seven years of bars and cement, of periods of solitary confinement, and of my health care and autonomy restricted, including through routinely forced haircuts. […]"
The short statement implies the outstandingly harsh conditions Manning, being a transgender woman in an all-male prison, had to live under the past seven years. The exceptionally severe sentence for exposing crimes was commuted by Obama after an outpouring of public support over Manning's mistreatment in prison and with the prospect of a Trump presidency, many feared for Manning's life.
Manning was charged under the Espionage Act, which was introduced in 1917 shortly after the U.S. entered the First World War. Many critics see it as a legal relic – an outdated federal law, originally applied to individuals interfering with the U.S. war effort. It is now abused to persecute whistleblowers, among them Daniel Ellsberg, John Kiriakou, and Edward Snowden. Not only is this law incompatible with human rights and civil liberties, but legal scholars argue that it is written so vaguely that a fair trial is impossible in addition to it being unconstitutional
Spies, Lies and Whistleblowers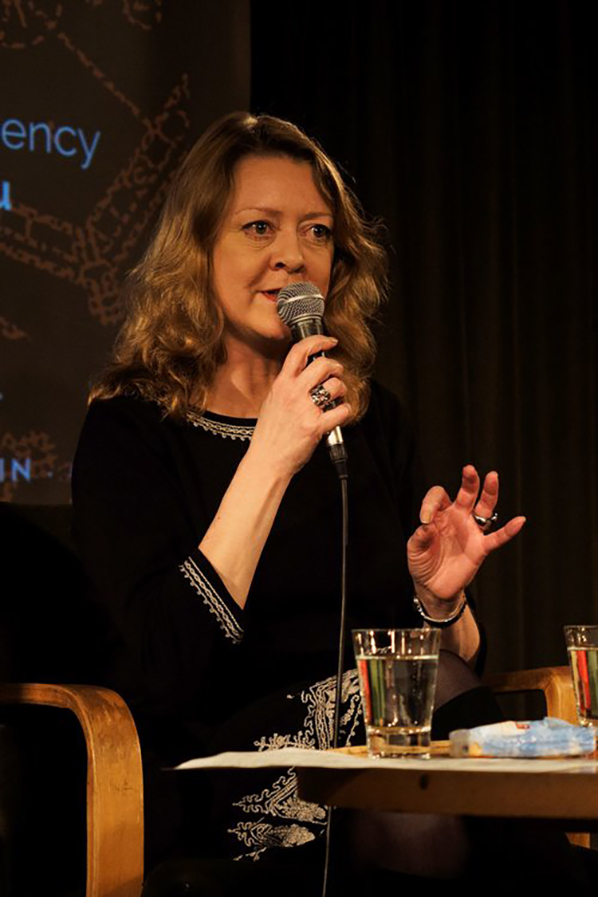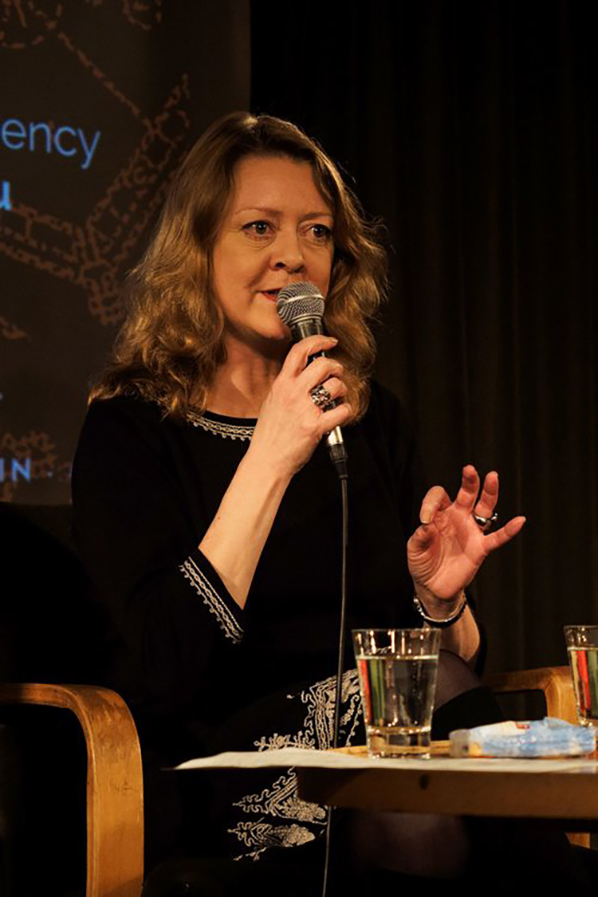 One of the guests on the panel was the British-born Annie Machon. The former MI5 intelligence officer (The UK's Secret Service) left the organization in 1996 after the Security Service was involved with a branch of Al-Qaida in a plot against Libyan leader Colonel Muammar Gaddafi. The assassination failed and several civilians lost their lives. Consequently she resigned and teamed up with her then-partner David Shayler – an MI5 officer himself – to blow the whistle on the crimes and incompetence of the intelligence community. He was later accused under the 1989 Official Secrets Act, and the three-year exile and two-year legal battle against her former partner publicly became known as the Shayler Affair. Machon wrote a book about the affair, speaking out about both their motivations and the legal injustices the pair endured.
Machon had extensive experience on a professional and personal level, making her an expert on issues like the war on terror, whistleblowing, and the U.K. legislation. Criticizing the U.S. Espionage Act of 1917, Machon pointed out that it was the U.K. that gave the world a notion of such laws with their 1911 Official Secrets Act. While the 1911 law was originally used for spies betraying the country, it was adapted in 1989 to specifically target whistleblowers. New legislations on surveillance, secrecy, and whistleblowing pushed state power even further forward while continuing on a downward spiral. Machon expressed concern that the world would follow the U.K.'s example once again. Clearly she was advocating for a necessity of legal protection for whistleblowers, instead holding criminals to account, not jeopardizing the liberty of the brave individuals who feel compelled to speak out.
On the subject of the psychological issues whistleblowers suffer with, which Kiriakou addressed earlier, she added that the stress also had an effect on Shayler. With a worried voice she said that he now believes himself to be the reincarnation of Jesus Christ.
#ArtIsNotACrime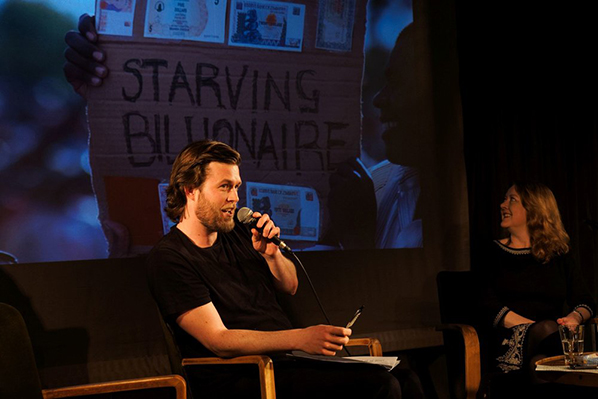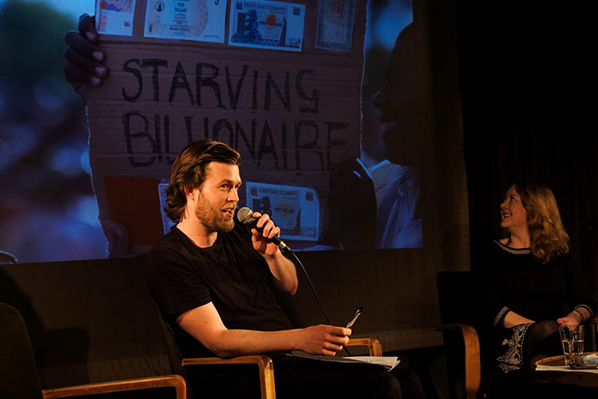 Another guest on the panel was the Danish-born human rights activist Magnus Ag, who works for Freemuse, a global organization advocating freedom of artistic expression. Underlining the importance the arts play as a powerful medium of dissent, he quotes Picasso: "Art is a lie that makes us realize the truth."
Various cases worldwide remind us of artists experiencing oppression, censorship or imprisonment for their work. From the feminist Russian punk-rock band Pussy Riot, facing a two-year sentence for protesting Putin, to Ai Weiwei who disappeared for 81 days, detained in a secret prison by communist-led China. Under the hashtag #ArtIsNotACrime, Magnus Ag and Freemuse draw attention to lesser known cases. According to Freemuse's report, China is among the worst offenders for violating artistic freedom. He introduced the case of five Tibetan musicians who were imprisoned by the Chinese government for simply singing songs that refer to the Dalai Lama and praising Tibetan culture. For charges like "seditiously splitting the state", as of 2017, all five remain in prison.
Magnus Ag then introduced another guest of the panel, Silvanos Mudzvova who unfortunately was not able to come in person. Mudzvova is an activist, performance artist and a man of outstanding courage. In a video portrait he was shown criticizing the corrupt government of his home country Zimbabwe via the means of art. Dominated by Mugabe since 1980, Zimbabwe suffers an immense financial crisis, besides the recent scandal of $15 billion USD that had been raised from diamond sales and gone missing. Protesting and addressing these issues, Mudzvova staged a public performance in front of the parliament. For his art, he was abducted, tortured, and almost lost his life. Unfortunately, the country is affected by heavy censorship that targets activist, artists, and journalists. As Mudzvova says, he uses art as a catalyst in order to achieve change in the world.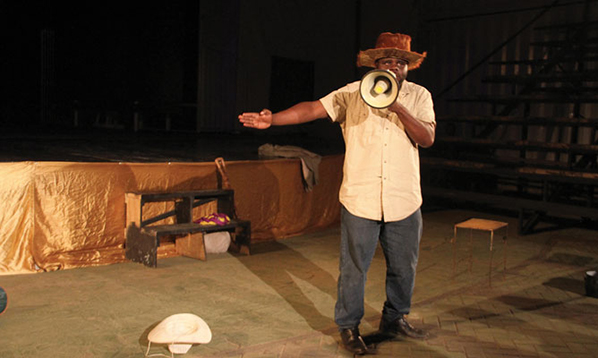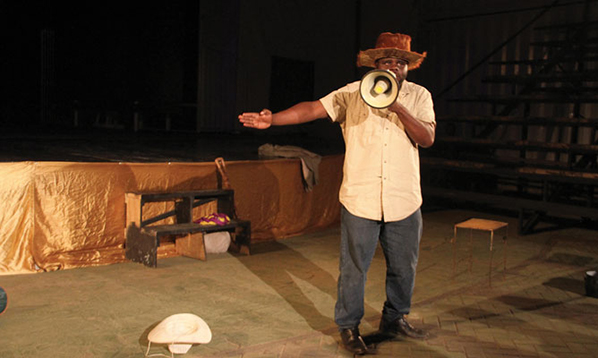 One may ask what makes art so powerful that governments fear it, which brings me back to Picasso's quote. Art can spark a thought, question the status quo, and subtly shed light on the obscure. Art therefore makes us not only realize a truth, but it can start a revolution – something regimes fear. Hence organizations such as Freemuse take an important role in providing a platform to protagonists of dissidence, bringing those cases into the conscious realm or even guiding them into safety.
I found myself deeply appreciative the presence of Mudzvova's work on the panel as it provided an artistic and non-white perspective on enduring violent oppression from a dictatorship, thus adding to the wide spectrum of activism.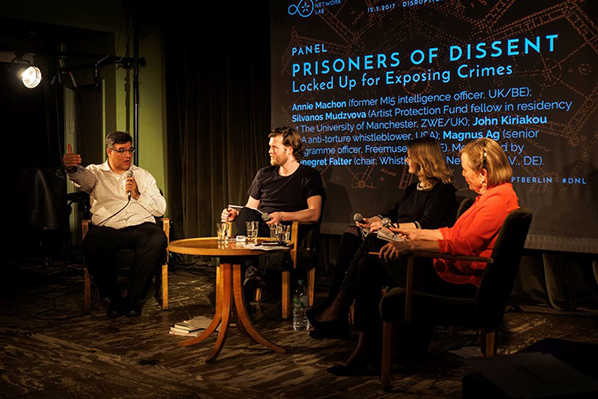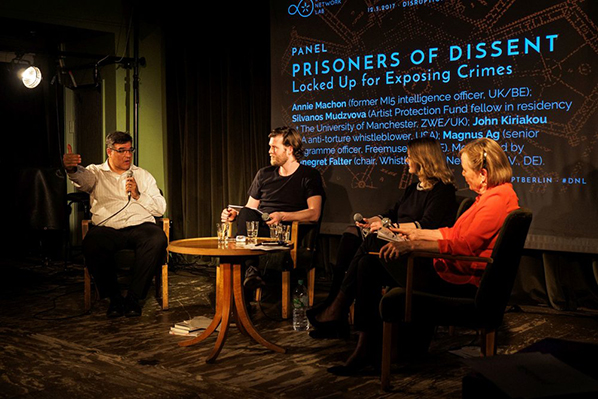 Obey
The tone of the event urgently suggested the necessity for a global paradigm shift on the perception whistleblowers: from a prosecuted traitor to a celebrated truth-teller. Such a shift would have to be underpinned by legislative means. The suggested solution was to rewrite laws so political dissent can be protected instead of prosecuted. Looking at the legal definition of a whistleblower, it is a person that sheds light on evidence of fraud, abuse or illegality in the public interest. Why would exposing crimes be followed by imprisonment?
One can hope that Chelsea Manning's release sets an example to nourish new thoughts and laws for future whistleblowers to be better protected. Whistleblowers have always been important players in the modern political landscape within the democratic model. They refuse to conform to the hegemony, have moral principles, and an awareness of the power of information. As such they enable change for the better and for the more transparent which a fortiori reinforces the fundamental values of democracy: civil liberties, freedom of expression, participation, and peacemaking.
Without the courage of whistleblowers and activists who often put themselves in great danger, our world would look very different. This teaches us that one should practice dissent, be it as a whistleblower of injustices, in the field of arts, or in any form of disruption. In the words of Hannah Arendt, who Annegret Falter quoted in her closing of the panel: "Nobody has the right to obey".
________
Photocredits: Thomas Schmidt
The next Disruption Network Lab event is planned for November, so make sure you follow DNL on their website on and on twitter
Support John Kiriakou's legal defence by buying his book here
Consider donating to the Courage Foundation supporting whistleblowers
Find out more about the Chelsea Manning Initiative Berlin and the Chelsea Manning Welcome Home Fund
Find out more about the work of the Whistleblower Netzwerk e.V.
Follow the speakers on twitter:
@JohnKiriakou
@AnnieMachon
@AgMagnus
@SilvanosVhitori
Review on PRISONERS OF DISSENT: Locked Up for Exposing Crimes, Berlin 2017. By Berit Gwendolyn Gilma