About
In June 2019 Martin Zeilinger and Furtherfield held a Future of Money workshop, inviting people with expertise in alternative currencies, crypto tech and to meet with sci-fi writers and enthusiasts. They presented their work and to stimulate a discussion on how the politics and practicalities of cashlessness could be explored with younger generations.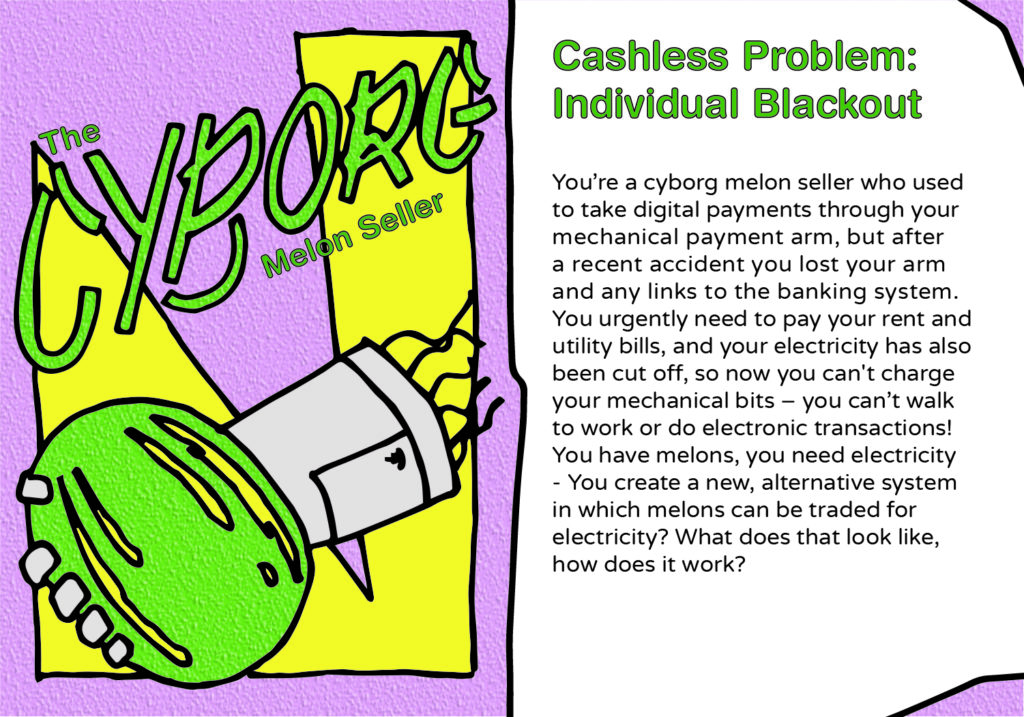 Contributors included:
Mud Howard – gender non-comforming sci-fi writer; Arjun Harrison-Mann – graphic designer; Ben Cain – graphic designer; Brett Scott – on the future of money; Jaya Klara Brekke – on the politics of crypto finance; Ailie Rutherford – feminist economics artist; Peter Holsgrove – art and blockchain developer; Cecila Wee – writer and curator with finance and money specialism. The aim of this event was to develop a framework for running workshops exploring the issues of a cashless society.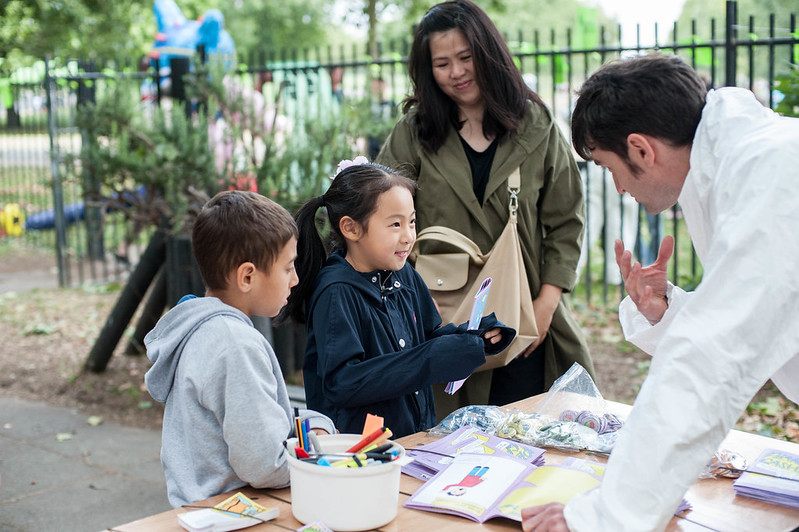 The framework, devised by Zeilinger, Furtherfield and Studio Hyte, is a playful workbook (and set of stickers and badges). Users select a scenario from Planet Cashless 2029 and are invited through a set of steps designed to tease out solutions to the scenario. For example in one scenario a cyborg melon seller loses power in their digital payment arm and they need to find an alternative way to sell their melons!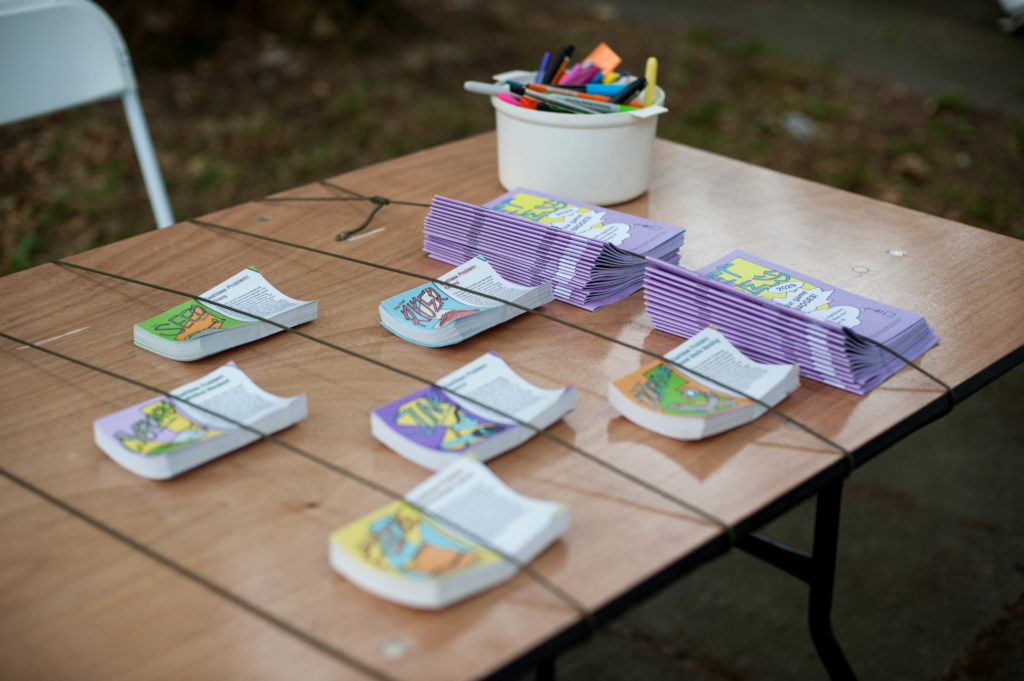 We now plan to further bring the workbook alive with AR. In particular, we aim to create futuristic scavenger hunts where young people can explore locally, investigate financial forms for themselves, and come up with their own solutions to arising issues of the disappearance of cash.
Featured
The first Future of Money Lab was run by Zeilinger and Catlow at Furtherfield Commons, London, on 6th June 2019
Planet Cashless 2029 was first shown at the Furtherfield Future Fair, London, on Sat 10th August 2019
the Future of Money Lab was run in a second iteration by Zeilinger and Catlow at Money Lab #7 Outside of Finance, Tolhuistuin, Amsterdam, on 15th Nov 2019
Bio
Martin Zeilinger is a new media researcher, curator, and practitioner whose work focuses on the intersections between new media art, emerging technologies, critical theory, and activism in the financial, political, and environmental realms. Martin is Senior Lecturer in Computational Arts & Technology at Abertay University in Dundee. He has curated the Toronto-based Vector New Media Arts Festival since 2013, and is a member of the curatorial collective for the Dundee-based NEoN Festival.
Featured image: Image from Planet Cashless 2029 booklet designed by Studio Hyte