Exploring ecological conditions with the screen, this film programme recognises an alignment of self-with-other and human-with-nonhuman. Tapping into "thought-queering" as a tactic, the audience is asked to re-imagine ways of communicating as means for creating other discourse about the ongoing ecological crisis: to decentralise the concept of the self; to queer the thought process; and to occupy a multiplicity of positions.
Featuring films from Jonathas de Andrade, O Peixe (The Fish) (2016), and Zheng Bo, Pteridophilia 3 (2018). Curated by Dennis Dizon, in association with Furtherfield as part of a micro-residency.
The event is FREE! RSVP here.
About the Series
Matters of… is an ongoing critical inquiry into a queer techno-ecological. The project adopts psychosocial research methodologies, queer theory and theories of media and communication through the lens of Visual Culture. Matters of Concern is the first phase of the Matters of research series.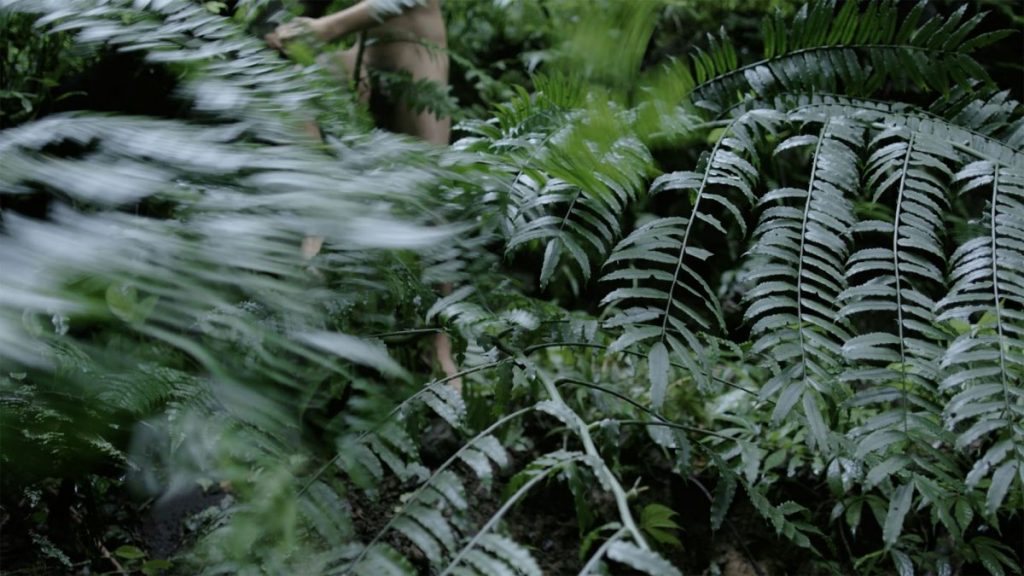 About the Artists
Zheng Bo is an artist committed to multispecies vibrancy. He investigates the past and imagines the future from the perspectives of marginalized communities and marginalized plants. He has worked with a number of art spaces in Asia and Europe, most recently ICA at NYU Shanghai, @KCUA in Kyoto, Asia Art Archive in Hong Kong, Parco Arte Vivente in Torino, TheCube Project Space in Taipei, and Villa Vassilieff in Paris. His works have been included in the performance program of the 58th Venice Biennale, Manifesta 12, the 11th Taipei Biennial, and the 11th Shanghai Biennial. In 2020, as artist-in-residence at the Gropius Bau in Berlin, he will collaborate with scientists to understand, speculate, and imagine how plants practice politics. He currently teaches at the School of Creative Media, City University of Hong Kong, where he leads the Wanwu Practice Group.
Jonathas de Andrade works with installation, photography, and video to explore constructs of love and the process of urbanization, with particular emphasis on Brazil's vibrant but often ignored northeast region. De Andrade has had solo museum exhibitions in Instituto Cultural Itaú in São Paulo, Instituto Cultural Banco Real in Recife, Centro Cultural São Paulo, Museu de Arte Contemporânea de São Paulo, Kunsthalle Lissabon in Lisbon, Musée d'art Contemporain de Montréal, Museu de Arte do Rio, Museu de Arte de São Paulo, The Power Plant in Toronto, and New Museum in New York. He has participated at New Museum Triennial in New York, 29th São Paulo Biennial, Istanbul Biennial, Lyon Biennial, Performa15 in New York, Bienal de São Paulo, among others. He is also a former artist-in-residence at Gasworks in London. De Andrade lives and works in Recife.
About the Curator
Dennis Dizon is an independent digital research curator. He runs MATTERS OF — an ongoing critical inquiry into a queer techno-ecological. Dennis is a 2019 recipient of the Robert Rauschenberg Foundation's Archives Research grant and holds an MRes in Curatorial/Knowledge from Goldsmiths, University of London. He was previously with Google Arts & Culture. He is a Filipino-American based in London.
Matters of Concern is part of Furtherfield's three-year Citizen Sci-Fi programme crowdsourcing creative and technological visions of our communities and public spaces, together.
2020 is the year of Love Machines, nurturing living and machine systems for mutual care and respect on earth and beyond.
Featured Image:
Still from 'O Peixe (The Fish)', 2016
Jonathas de Andrade
Courtesy of the artist