Some have proposed Jennifer Chan to be part of what has been termed as the post-internet era. But, this is an inadequate representation of the spirit, criticality and adventure at play in her work. Chan's awareness and use of the Internet reflects a way of life, that situates its networks as a primary resource. Chan lives amongst various worlds and engages in different shades of being; a self-described 'amateur cultural critic', a net artist, a media artist, and academic. Her work exists both online and in physical realms, it is always present and contemporary. This is because her work lives in a world where the scripting of official art definitions loses its power. People have exploited technology to facilitate new behaviours where the artist or art amateur redefine what art is on their own terms. We are now in a post-art context. It reflects a very real, societal shift. Mainstream art culture no longer owns the consciousness of art, Chan and others like her are pulling it apart.
Interview:
Marc Garrett: In your video Interpassivity a kind of docu-performance made for the exhibition REALCORE, you're in a park spraying a brown cardboard box, silver. As you go through the process of walking around the box whilst spraying it, you comment on the object's formal aspects. But, what you mainly discuss are your own personal views about contemporary art. It then becomes apparent that the box is a prop for the performance, enabling the subject to be explored.
Alongside your interpretations of the work my own thoughts on the subject feel as though they are included in the conversation. I know as a viewer, that the artist is not aware of my thoughts on the matter. However, it feels like there is space for me to be a part of the conversation. Not literally through a feedback system or interaction, but as an individual considering your personal questions. The artwork knows I am experiencing it, it knows that a consciousness out there is somehow engaging with its dialogue.
It is clear you are in tune with the feeling of dysfunction. You say, "I need to spit out some creative truth". On hearing this, I was not sure whether this was a parady, irony or an expression of despair, or all these. You also say "contemporary art is removed from our everyday feelings". As you express these words I begin the view the box as a symbol of contemporary art as a centralized, institutional monolith? So, before I unwittingly place my own meanings onto the work could you tell us what it means to you?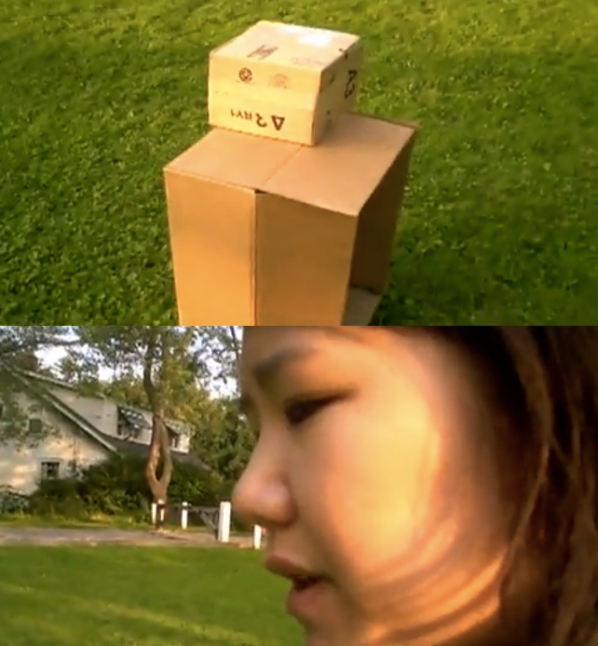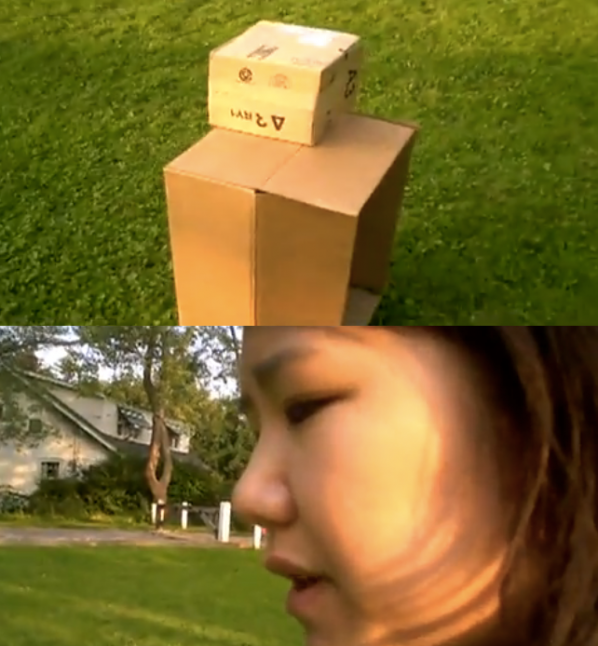 Jennifer Chan: Interpassivity is the instance of something cueing an audience to feel a certain way, such as canned laughter to stand in for humoured social reaction to jokes in a sitcom– even when it's not funny. I titled it that because I felt like another art student trying to convince herself or the viewer what she made is art. I feel embarrassed about this self-aware but privileged complaining. A few people have found this work online and screened it, but I'm still mortified to watch it with them.
I made that video because I think a lot of contemporary art is sterile, mannered and removed from emotion. I wasn't thinking of Donald Judd at that point but I could see the box standing in as a poor attempt at work, like his work. What I was working on (or seven years of art education) had little to do with what was happening in my life. (So to answer your question, yes, it is despair) Using my flipcam and talking over it was immediate for recording those ideas. It's also a big trope of Canadian video art… a breathy voiceover conveys something serious and personal.
re: REALCORE. The title came about as a play on the idea of "real life", or face-to-face life away from keyboard. Likewise, users would say "irl"(in real life), or "so real~" in Facebook comment threads to joke about the divide between online/offline contexts. The curator David Hanes felt the video was important to contextualize my use of sincerity and clichés, I was not being ironic in my intention. Arielle Gavin and Jaakko Pallasvuo thought it was questionably ironic and an emotive perspective on the Internet as a form of new sincerity.
I later found that someone wrote a paper by someone who coined "realcore" as a kind of amateur user-generated porn, which is a cool double-meaning. The "interpassivity" video was used to promote the show online but I showed my kitschy found footage videos on twisted pizza box plinths for the show. This was my fuck-you to geometric minimalism and boring white plinths, but I suppose it resulted in a different take of it…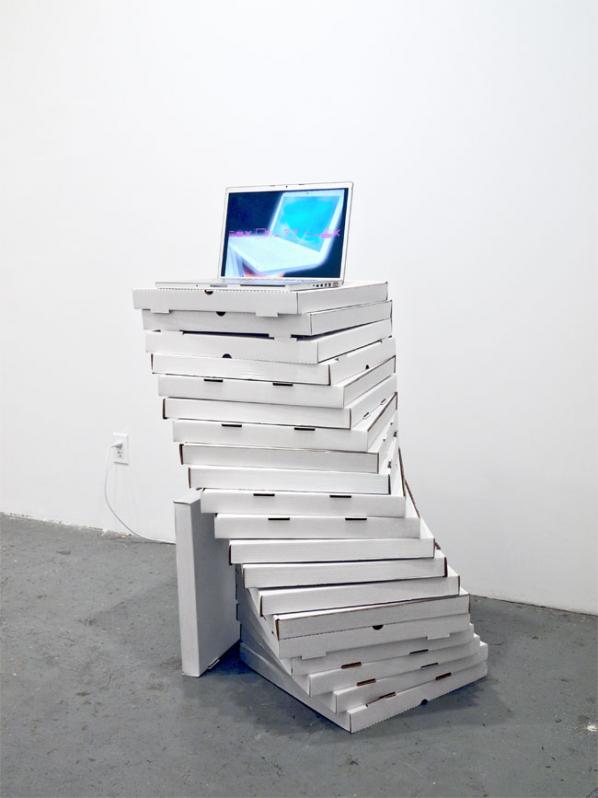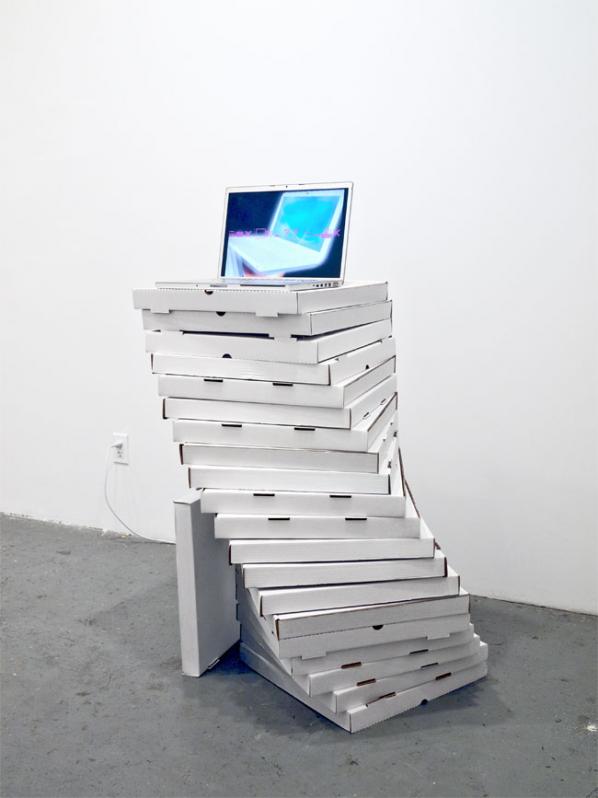 MG: In one of your recent videos "Grey Matter" when watching it felt like I was immediately pulled into a remixed world of teenage celebrity, products and brands, dripping in an orgasmic noise of techno-capitalism. Most of it is found footage, images, video and sound remixed into an edited compilation. Running through the video in between the high octane fuelled cuts and glitches, are messages to the Internet user who chances upon the video. These messages feel like they are from an individual voice but also of a multitude – caught up in a constant state of mediated folk hedonism.
What intentions lie behind this work as an artistic explorer of the entertainment culture you have remixed?
JC: Grey Matter is a first person account on feeling politically inactive online while having access to a wealth of information. I wanted to use remix in a confessional manner, so I combined obscure nostalgic media with embarrassing statements. The video begins with sped up footage of early 3D simulator ride called "Millennium Bug". Y2K was the first technological "crisis" I recalled with clarity when I was growing up. The rest of the video includes cynical commentary on online spaces I've engaged with in the past year. (shopping on aliexpress.com and lurking people on OkCupid) "Little Prince" is compressed 25 times and sped up by 400%. I included old profile pics and some summary text from my OkCupid profile–I thought it was quite telling about how I wanted to be seen online and irl. I think it's possible to feel mutually exclusive feelings at the same time, or maybe the experience of being active on different social networks produces a kind of schizophrenia. Collaging Internet pop culture is a way to appreciate it-as artifacts-in a complex light, and to be critical of it by acting out within its language.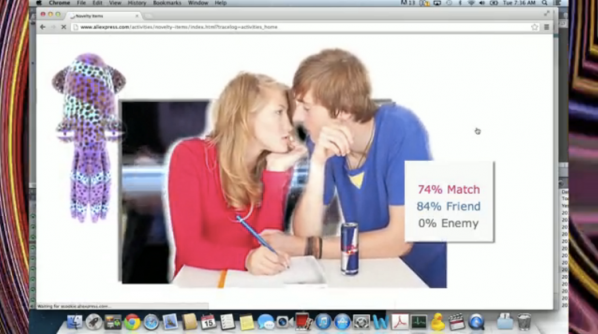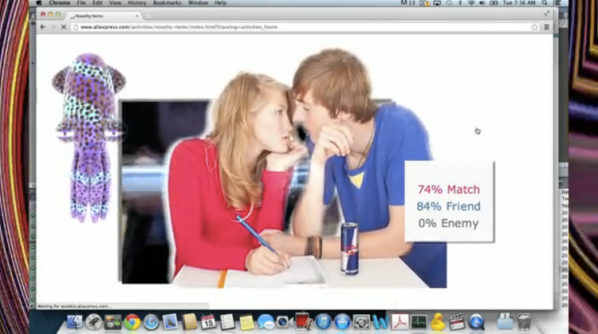 MG: What do you find fascinating about popular culture on the Internet?
JC: Anything minuscule has the potential to be popular amongst disparate users and they form vernaculars to talk about their interest in that. I find that desire relatable. That is what I think of as "community" online. It's based on human interest and media fandom. Justin Bieber is made into something of a scapegoat for the first world's shortcomings; people who like his image/music idolize him, and people who hate him are waiting for him to crack. Both are forms of fanaticism (one based on affinity; the other on hate-watching something.) Supercuts of Justin Bieber hairflips, object crushing fetishists, disease forums, long threads debating a detail…etc. I like the solipsism and intensity of all that.
MG: Can you share with us some of your critical insights and personal pleasures on this subject?
JC: Pop culture is paradoxical and audiences selectively enjoy it. (like teens dancing to hip hop with irreverence to its violent or sexist content.) Consuming and sampling pop allows people to indulge into its meanings, and through this there is a reconsideration of what "the masses" find important. Like the use of "users", "masses" is what cultural studies calls everyone or everyone except-you. But every "user" has a specific relationship with interfaces and platforms, so they aren't so homogenous.
Pop culture is also political. There was a time when more people voted for American Idol than the US elections, and if 10,000 people showed up to the 2012 cat video festival, entertainment is generally more seductive than current affairs–until there is a gatekeeping emergency (like mainstream media not covering the early days of Occupy). In terms of "internet pop culture", perhaps traffic with social networking has overtaken porn and gambling online, but social news is also a kind of entertainment.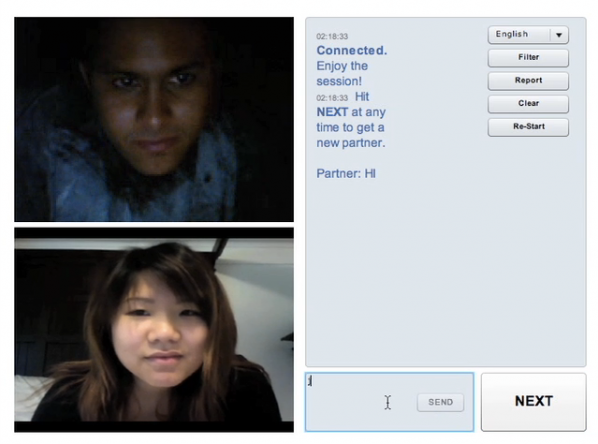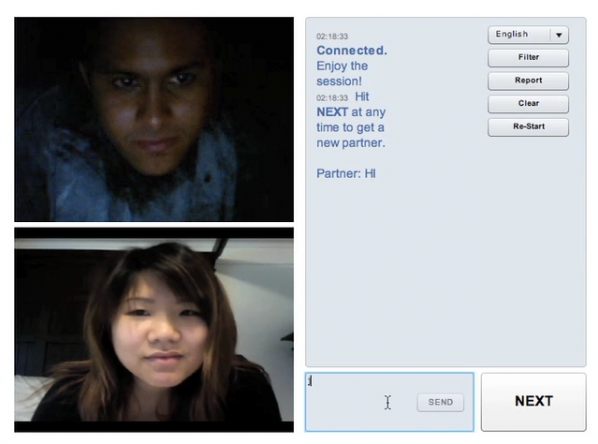 MG: Olia Lialina and Dragan Espenschied in their book Digital Folklore they celebrate everyday people's use of personal computers with "glittering star backgrounds, photos of cute kittens and rainbow gradients". They value the non-professionalism and amateur spirit that has come about from millions of people enjoying the Internet since it started. There is a difference now, the Internet masses have been shifted and prodded into large web 2.0 frameworks such as Facebook, and an abundance of personal web projects have been lost since.
And, like them do you find reassurance or a personal connection with the Internet Amateurs of the world?
JC: In context of new media art, it's probably more accurate to think of amateurs as people who don't self-identify as artists or technicians. What non-artists do with software and video appears facile, sincere, and intuitive. I make amateur-looking work to dialogue with that.. I like to say something dumb to say something serious. Something that's made simplistically and filled with kitschy references can be packaged as critique that also appeals to non-art audiences.
I caught the tail end of the homepage-o-sphere/webring 1.0 period. Non-artists made personal websites out of a genuine interest in something. tumblr and pinterest is used in a same way today–to collect indiscriminately. Like 2.0 frameworks, the early internet also had free webpage hosting that users relied on (Geocities and Lycos). Personal website design isn't over either; net artists still make them or bind together to create their own sites (like tightartists.com). I think I have an idea of what you mean though; it was less commercial and there weren't as many distinct "most-visited" places online.
I made a lot of gothy dark art on DeviantArt before I knew about contemporary art, and my sensibility towards Photoshop was more romantic and impulsive without the baggage of art education. Maybe this "revival" cult of amateur-looking digital folklore happened because I/we exoticize that kind of amateur production. Web vernaculars have also become stylized and this aesthetic is shared with seapunks and filmmakers. Artists need to adapt to that.
MG: What do you feel is still alive and open for everyday online expression and play, in respect of what Lialina and Espenschied perceive as Digital Folklore?
JC: I think a lot of emerging artists have a greater awareness of obsolescence and upgrade culture than we give them credit for–while still complacent to the socialization structures on Facebook. Many seem more interested in navigating these networks to question their inner control mechanisms than overthrowing them or innovating new ones. It can be simple things like friending as many users as possible, looping webcam feeds, archiving and re-uploading banned content on different platforms, having an anonymous/alternate personas/using multiple accounts…etc. People like glitchr and Ian Aleksander Adams are always looking for ways to use a system against its intended functions in the same way jodi did all the cheat moves in max payne CHEATS ONLY. I admire glitch practices for that.
There's also the possibility for re-appropriating anything to rebrand or critique particular communities. I think Angela Washko and Jaakko Pallasvuo are doing this in a compelling way that covers a large territory between art and Internet culture.
MG: So, what are you working on at the moment?
JC: <–for some reason this sounds less perverted than if I were an old guy doing this to teen girls but its really just as perverse–>
I'm observing what young adult/teen boys do on YouTube: bulking up, performing dares, talking about how to pick up a White/Asian girls etc. I'm also making a video about Asian guys (both diasporic, Asian American, and more specifically, Korean and Taiwanese men) and their interpretations of mediated masculinity. There is something disturbingly tantalizing in terms of how they have learned to look at the webcam as if they are boy band stars yet they are not fully grown men. A lot of this is informed by growing up in Hong Kong, and knowing that fashion and romance, is inspired by many "neighbouring" cultural media from Japan, Korea and Taiwan even though American/British influence is also prominent in the club scene.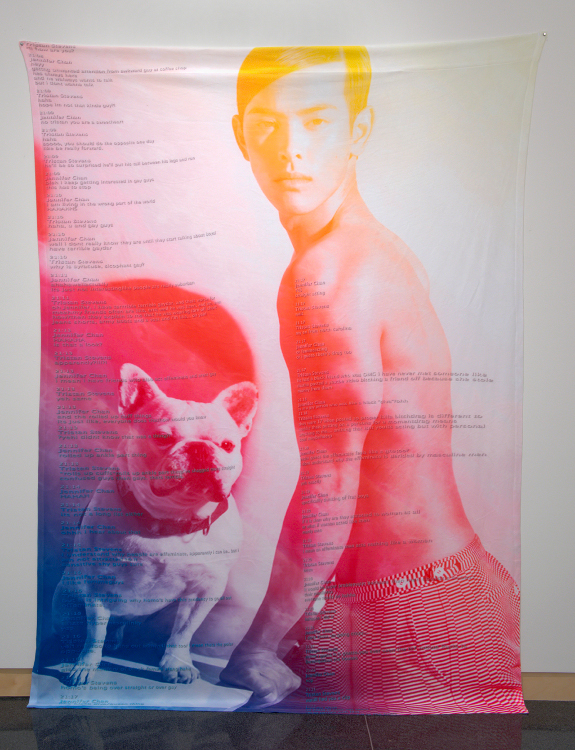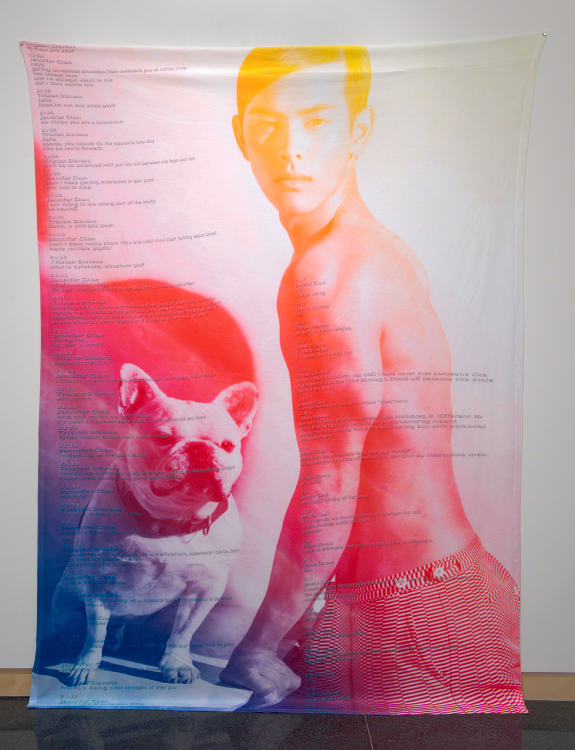 Here are two images from my late installation that will foreshadow this interest. It's chat text over layered on modified fashion and makeup adverts targeted at Korean and Chinese men, and printed onto micro-fibred bedding. I feel like they're treated as pleasant freak shows on tumblr but this imagery is a banal, idealized kind of masculinity in Asia. I think western facial features are really common amongst these popular images of Asian-ness, and most would tend to read it as aspiring to western culture, though the hyperfemme "doll" look or metro-masculinity has been a regional style since the 90s.
Conclusion
Chan's work reflects an emerging condition described by Zizek as "interpassivity" in which our engagement with interactive experience has lost traction and is replaced with "its shadowy and much more uncanny supplement/double "interpassivity""[1], a "Fetish between structure and humanism"[ibid]. We are pulled into a paradox, where 'interaction and passivity' are joined together as spectacle of constant mediation. Millions have joined online centralized, megastructures such as Facebook, and this is not a black and white situation. Many are coerced from social and consumer pressures into the state of being seen as interacting. As the futuristic time machine streams onwards at high-speed, agency slouches into a spurious and distant dream. Others and the same are enjoying the flow for the sake of self expression within these scripted frameworks.
Chan's work critiques, plays with, and exploits this networked, social intervention, as well as her viewers' desires. Her imaginative palette revivifies questions about agency, passivity, sexuality, privacy, individuality, behaviour, networked consumption and its production. These remixed artworks have much material to work with, as the endless ether of everyday noise is uploaded and distributed through blogs and social networking sites; then returned into the ether as cut-ups where a transforming culture is engaged in its own mutation.
Its noise engages us whether we enjoy it or not, in the medium of "interpassivity", and we all find ourselves caught within this spectacular enticement driven by the Netopticon. "On a holiday trip, it is quite common to feel a superego compulsion to enjoy, one "must have fun" — one feels guilty if one doesn't enjoy it."[ibid]
Jennifer Chan – http://www.jennifer-chan.com/
Selected Projects by Chan
Heavy MetaVernacular video after the popularization of the internet
http://jennifer-chan.com/index.php?/curatorial/heavy-meta/
SELF-LOVE A non-consensual exhibition of emerging net art
http://jennifer-chan.com/index.php?/curatorial/self-love/
New Insularity Peer backpatting. A screening of works by friends and users whose works I admire.
http://jennifer-chan.com/newinsularity.html
Older
Feeling VideoThe affective appeal of antisocial video
http://jennifer-chan.com/index.php?/curatorial/feeling-video/
Trivial Pursuits Distracting "new media art"
http://jennifer-chan.com/index.php?/curatorial/trivial-pursuits/