Featured image: still from Fatima Al Qadiri / Sophia Al Maria HOW CAN I RESIST U
E-Vapor-8 is a very cool group show which looks and feels about as much like a club as you would want it to. It features a series of haunted works opening onto the "death of rave" — and what that death means, when it happened, and if it is still happening, are the most interesting questions provoked by a visit.
Works by Fatima Al Qadiri, Daniel Swan, Petra Cortright, Rhys Coren become the characters and rooms of a labrinthine underground culture which takes emotion, history, sexuality and race as its headliners and resident evil. It is a small exhibition, considering this scope, and perhaps not the show which the curators would lead us to believe.
The notion of cultural 'Afterlife' enters the fray as surely and convincingly as a sweaty-metallic-render 3D blade drifting though green wireframe. Afterlife is a ziegist topic – Transmediale's Afterglow theme explored an afterward of an already exploded digital scene; Mark Fisher's term 'Hauntology' connected Derridian theory to underround music/artists like Al Qadiri and Maria Minerva; and the recent New Death exhibition at FACT featured works such as Jon Rafman's installation, depicting an indecent internet-accelerated-libido as a kind of end-of-the-world-is-now scenario. In these works and perspectives the realm of the afterlife is shown to be a nuanced one from which to view the epochal changes culture has undergone, and this is why a show like E-Vapour-8 feels so timely.
The name of the exhibition is taken from a 1992 rave track, but it also makes me think of the recent rash of e-cigarette shops…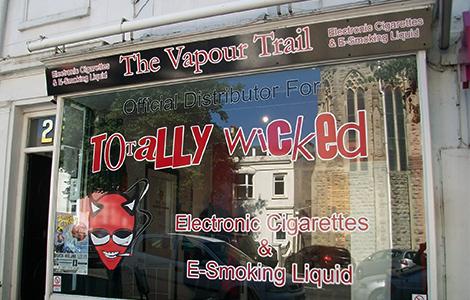 and, more portentiously musical genre coinage I know from reading Adam Harper's contemporary music commentary: vapourwave –
"At the end of the world there will only be liquid advertisement and gaseous desire. Sublimated from our bodies, our untethered senses will endlessly ride escalators through pristine artificial environments, more and less than human, drugged-up and drugged down, catalysed, consuming and consumed by a relentlessly rich economy of sensory information, valued by the pixel." Adam Harper in DUMMY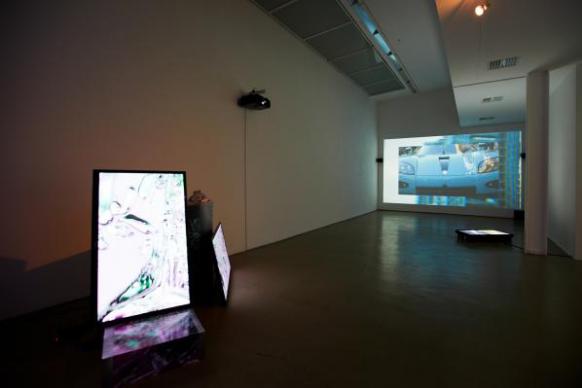 Several of the best works here are available to view online, and benefit greatly from the throb and thurst of this gallery setting. Watching Daniel Swan's Plane Drift V on a hi-def monitor, I appreciated the use of lo-fi pixilation as part of the affective ether of the work, as the utopian 3D crumbles into a flat and luscious digital irony. The video ends its loop on a frieze of a 3D plaque stating 'Return', evoking the role of the loop in dance culture, and the mode of reinvention in evidence throughout the show.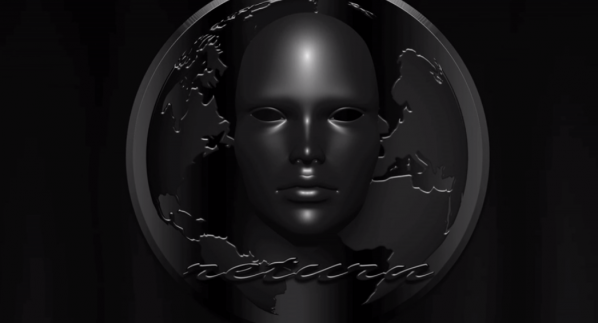 Fatima Al Qadiri's tune How Can I Resist U with a new video by Sophia Al-Maria dominates the main gallery space with its unsettling deep bass underflows, and audaciously cool bringing together of urban architecture with international dance cultures. In the other room, Petra Cortright's voyeuristic film Lara Practice shows a young girl trying out her ecstatic dance moves presumably to rewatch later – a tragic pantomiming of 'happy hardcore'.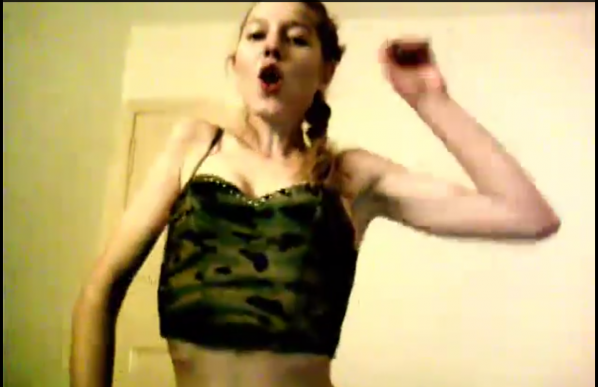 Other works play on the aesthetics of given rave cultures. Travis Smalley's Wave Trancendence splays the multi-coloured trippy aesthetic of early hardcore flyers as a sickly overlush chill-out visual.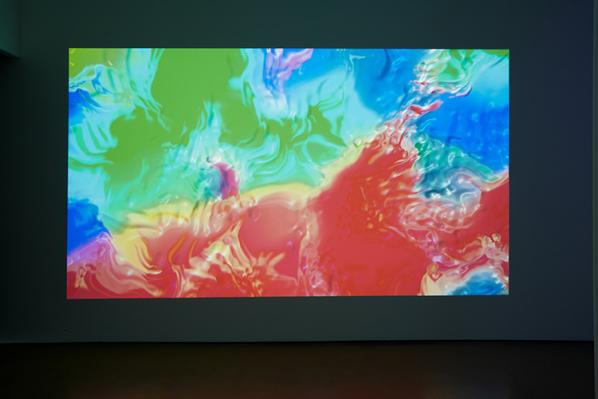 Adham Faramawy's Lifeproof iPhone Cover revisits the metallic Photoshop filter and puts it in motion, his work simultaneously harking back to late-90s era Drum n' Bass, while having the look and feel of a vapourwave.jpg – except instead of vapour-wave's marble, the plinths and stands for Faramawy's work ooze black foam, like an ashtray left in the alley behind your mum and dad's for thirty years.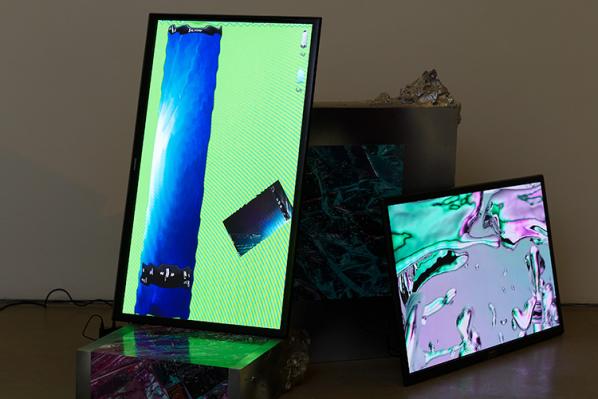 This incongruous collection of perspectives, along with the jostling beats across the whole show provoke a kind of nervy excitement. Installations in the show also play and elide bliss and paranoia. Harry Burden inverse-casts a crumpled car wing and paints it in a pearlised blue and green like a strange beetle.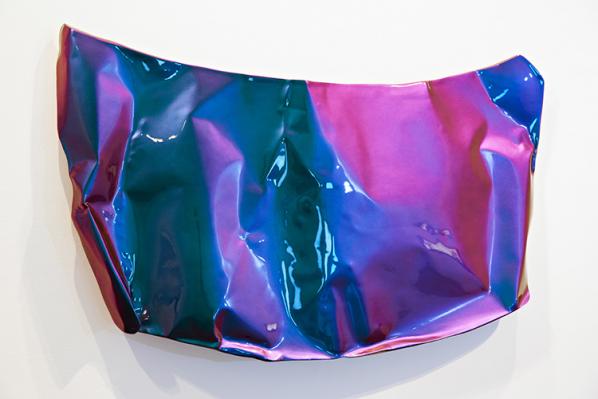 Alexandra Gorczynski's liquid dream-like video peers up queasily from under a glittery canvas bedcover, and Maria Olsen's gold tapes in a heap on the floor; each item together and the same, but the artifacts themselves – the music, the person – alone in their capsule.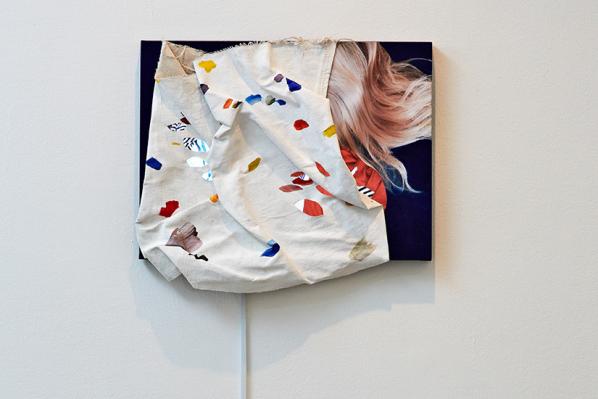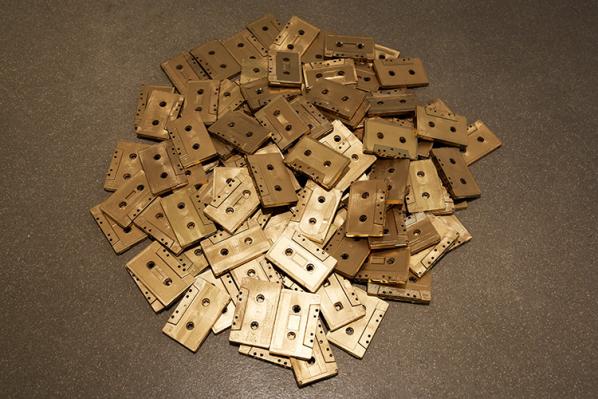 Only Rhys Coren's playful video-loop doodles set across three screens to a chirpy four-four house beat seem unequivocally 'happy' – but we notice that even here, the screens face away from each other, and the animations jiggle on their own buzz.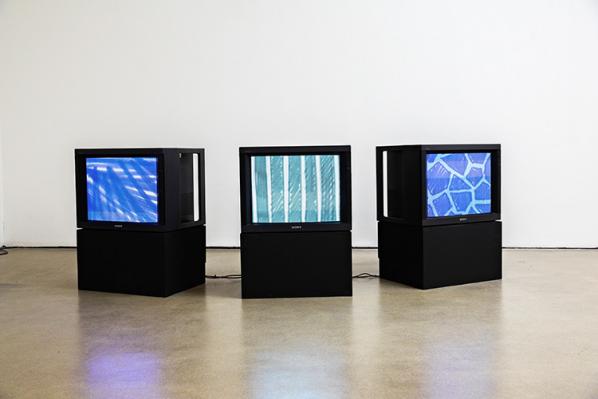 Sitting off in the corridor like a rushed-out raver afterwards, the trouble with this show sinks in. In her short introductory essay, curator Francesca Gavin acknowledges that many of the young artists she features are not old enough to have experienced the first 'white glove' rave referenced in the title of the show, but neglects to acknowledge the life of rave and dance culture which these 'subsequent' generations find ourselves mourning. To an extent, the use of Acid House here has more to do with marketability than criticality – but to jump right from early 90s rave to the work of an artist like Harry Burden, Adham Faramawy or Fatima Al Qadiri, and to locate the older Jeremy Deller's smiley-face poster artwork at the 'fulcrum' of this show, is to willfully ignore the racial and social complex of the Drum'n'Bass, Techno and Trance which followed (as documented most memorably by Simon Reynolds in his Hardcore Continuum series for The Wire).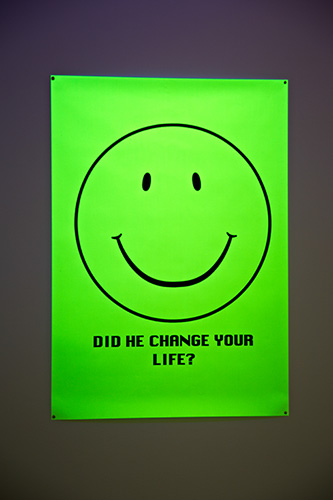 Gavin's insistance that the exhibition 'examines the utopian ideas surrounding rave before its failure', seems to ignore what the artists in the show might consider the actual moment of rave's failure. This central oversight leads to others. The choice of JG Ballard's Crash as key-text, while obliquely relevant as an aesthetic touchstone of dystopia, doesn't really reflect on the 'realness' of the scene artworks such as Gorczynski's reference – it would be nice to have a chance to review the impact of a novel like Irvine Welsh's Maribou Stalk Nightmares on this generation, or reflect on how current novelists such as Tao Lin use prose style to echo the afterlife of re-illusioned rave and drug culture.
The best works in E-Vapour-8 exist as echoes a UK club culture with more ambiguous relations to capitalism and politics than the radical and resistant Acid House rave. The void left by the hedonistic lifestyle is a simulacrum in a work like Faramawy's, for the void left in our lives by the death of the hope of capitalism, and our continued afterlife within it – like a club we're forced to keep revisiting even though it's too expensive the DJs are shit and people keep getting shot.
The deep cuts in Sophia Al Maria's and Fatima Al Qadiri's How Can I Resist U are reconstituted and assimilated into an elegy – to the 'bootyshake' and bass, but also to social distribution and emptying out of utopian modernist architectures, using the lo-fi and hi-rise as distinctly modern hallucinations, and touching clearly on Sheffield's own rave heritage in buildings such as the Park Hill flats.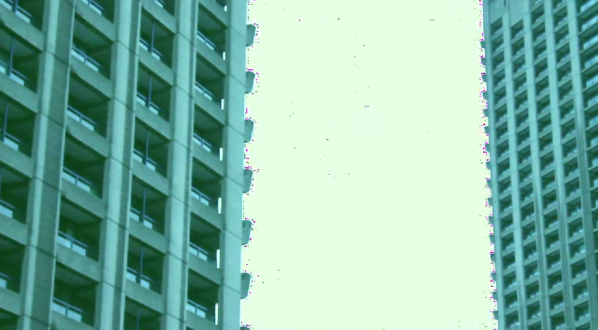 Seen in the light of her generational 'shortfall' (being too young to have been seen Altern8 in the Hacienda, but old enough to have got down to Ed Rush at The End) Petra Cortright's subtle and lyrical cutting and smeering of an original video and its soundtrack in Lara Practice, reminds me of the millenial dancefloor vibe – how out of place those moves were, how re-territorialised they immediately became.
"I start to wonder if she, like me, got sucked in by Ardkore's explosive euphoria, its manic, fiery-eyed glee, and then got carried along by the music's logical evolution to wind up at another place altogether, dystopian rather than utopian." Simon Reynolds '"Slipping Into Darkness" The Wire #148
As examples of the thematic depth offered in this show, the Al-Qadiri/Al-Maria and Cortright videos capture the implosion of a naïve energy. By focusing on the female body in the throes of bass, they present distinct and equally valid breakages taking place between anticipation and experience – and the emergence into a darker real and global hyper-real. The artists' contemporaries in the music scene (including vapourwave artists such as Vektroid and Oneohtrix Point Never) deserve some credit for informing a culture which can act in this way.
It would seem that a gallery of this stature, and a curator with the contemporary culture credentials of Francesca Gavin – visual arts editor at Dazed – would be more keen to link visual art with actual dance culture, rather than a fully assimilated cultural caricature like happy hardcore… but then, the exhibition itself is an opportunity for us to do just that.
I recommend a visit – the show is on until August 17th. Those who were in a circa-1998 nightclub will recognize the nervy and unsettling sensation of the corridor or cloakroom queue, the combination of E-high with screw-face attitude. A steady, percolating dark bass among the hallucinatory imagery and tongue-in-cheek synth refrains. Those who weren't will undoubtedly find their own touchstones in these independently deeply poignant and distinctly contemporary works.
Play with the Rubik Cube simulator online! Drag the pieces with your mouse to unjumble the puzzle.