King's College Graduate Students & Erica Scourti
Old Words Made New.
Ethical knowledge, sacred spaces, forgotten histories and challenging predispositions.
Furtherfield is pleased to present the excellent cross cultural project DISCLOSURE: Old Words Made New. We have collaborated with Medieval Studies Graduate Students from King's College London, and artist Erica Scourti to reversion a contemporary representation on the subject of medieval social lives, based on the theme of 'ethical knowledge' through Old English. With a combination of works in the Finsbury Park surroundings, sound installations, collaborative writing, and performance.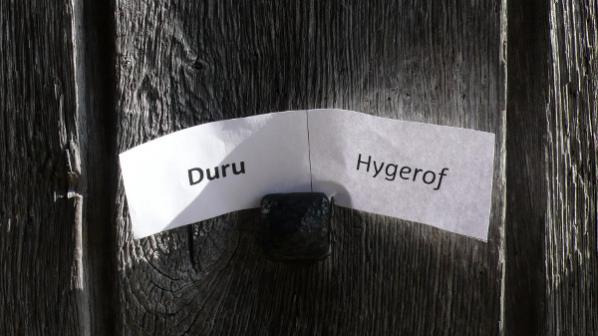 The project is part of Colm Cille's Spiral project, a collaboration between Difference Exchange, King's College London and Furtherfield, and takes place alongside a commission by artist Erica Scourti. It relates to a series of contemporary art and literature commissions and dialogues rethinking the legacy of 6th Century Irish monk Colm Cille, or St Columba, that unfolds across Ireland and the UK, starting and ending in Derry-Londonderry for City of Culture 2013.
About The Event
Come and add an Old English phrase to the Wordhoard painted onto the walls of Furtherfield Gallery!
Help us create a visual hoard of words, received from scholars all over the world, which will show the extent of the current study of Old English. Explore the memories of our site-specific work at Bradwell-on-Sea, a church built in 654 by St Cedd, by watching our recording of the event. Walk through Finsbury Park listening to the sounds of Old English poetry and meditating on trees that bleed.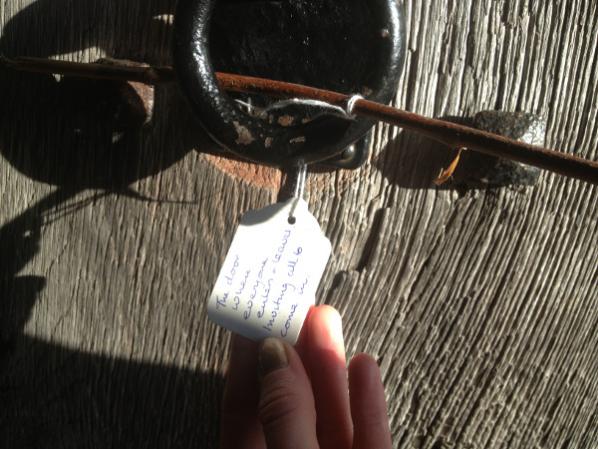 For the event, Erica Scourti will present another iteration of her video postcard project, currently existing as a series of empty, annotated videos on her Instagram profile. As a one-off, the full set of over 100 videos emailed out to friends, family and online contacts over the summer period will be screened, the only time they will be shown publicly. Also, the metadata the recipients provided for each video will form the basis of a sound piece that will play throughout the afternoon.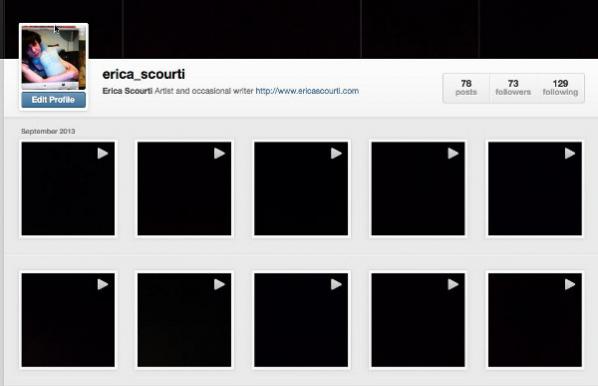 More about DISCLOSURE: Old Words Made New

The project has explored new ways to understand and interpret the language and social contexts of a time where Christianity was at its early phase of using its people through networks around the UK, whilst pagan culture was still thriving.
The question posed to the King's College students was "If we existed in a contemporary society where the Internet could no longer be trusted because of systems of networked surveillance, what would be the different ways in which we could communicate?"
In July 2013 they showcased their findings at a live public event at the historic Bradwell-on-Sea Church, which is now being held at Furtherfield.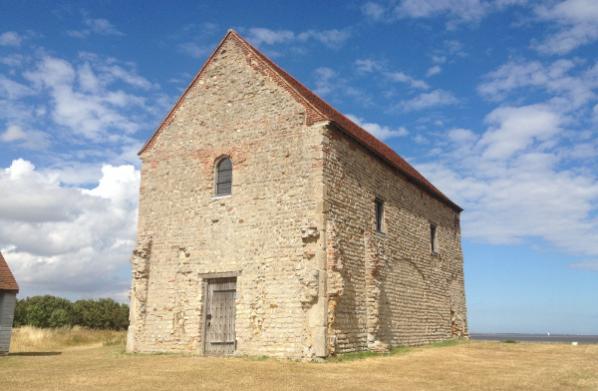 A warm thanks to Kings College lecturers Professor Clare Lees, Dr Joshua Davies, Dr James Paz for collaborating.
Other Colm Cille's Spiral projects have taken place across the UK and Ireland as part of Derry-Londonderry City of Culture and can be explored at www.colmcillespiral.net
LOCATION
---
Furtherfield Gallery
McKenzie Pavilion, Finsbury Park
London N4 2NQ
T: +44 (0)20 8802 2827
E: info@furtherfield.org
Furtherfield Gallery is supported by Haringey Council and Arts Council England.