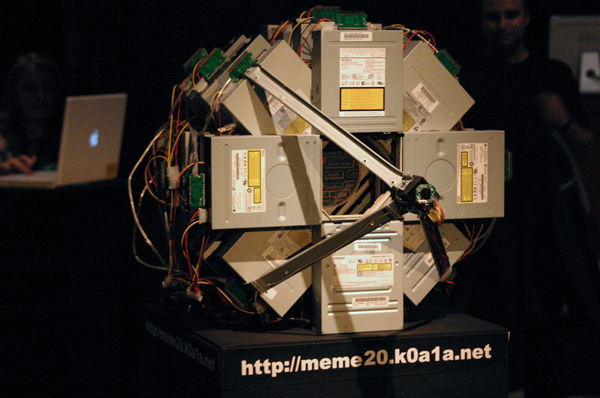 Danja Vasiliev will be working as an Artist in Residence at HTTP, Furtherfield's Gallery and lab space in March 2010. During this residency Danja will work on his Netless project. Netless is an attempt to create a new network, alternative to the internet. More precisely – networks within existing city infrastructures, possibly interconnected into a larger network alike the internet. Netless is not dependent on specialized data carriers such as cables or regulated radio channels. In fact, there is no permanent connection between all of its hosts (peers) at all – it is net-less.
The network is based on the city transportation grid, where traffic of the vehicles is the data carrier. Borrowing the principals of the 'sneaker-net' concept, the information storage devices are physically moved from point A to point B. Numerous nodes of the netless network are attached to city buses and trams. Whenever those vehicles pass by one another a short range wireless communication session is established among the approaching nodes and the data they contain is synchronized. Spreading like a virus, from one node to another, the data is penetrating from the suburbs into the city and backwards, expanding all over the area in the meanwhile. The signal of any of netless nodes can be received and sent to using any wifi enabled device – a laptop, pda or mobile phone.
There are no addresses or routes in the netless network – any participant can potentially receive all data circulating in the network – all data is broadcast. Personal messages and datagrams can be sent using pgp-like personalized keys which ensure that only two people (the original sender and intended receiver) can decipher the message. Only such, as it might seem, oversimplified approach for communication allows the network to be completely homogeneous and flat – any node can be replaced by any other without any modification or configuration. In such an environment it is also impossible to trace data flows.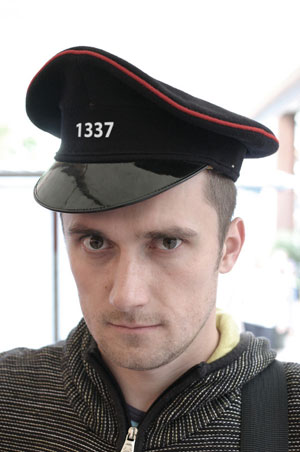 EDUCATION:
2006-2008: MA in Networked Media (Media Design) at Piet Zwart Institute, Netherlands
2006-2003: BA in 'Media art' AKI Academy of Visual Art and Design, Netherlands
2000-2001: Institute 'ProArte', short course of  new media arts, Saint-Petersburg, Russia
1996-1999: Academy of Culture and Art, Media and Information Design, Saint-Petersburg, Russia
Danja Vasiliev is a co-founder of moddr_lab – http://moddr.net/.