We are building CultureStake, the world's first collective cultural decision making app (using Quadratic Voting on the blockchain) because we want to enable all communities to choose the creative experiences they want to have in their own areas. The original idea was driven by an awareness that top down arts programming is increasingly problematic. We wanted to find a way to give more people more of a say in what art and culture gets produced in their neighbourhoods – and more opportunity to be the co-creators. In a nutshell, our mission is to put the public at the heart of public arts.
With CultureStake we want to:
End elitism around the arts – by opening cultural decision making to wider groups and providing more agency to communities.
Enable people to have a stake in what cultural activities get produced in their locality.
Explore together as communities what cultural experiences we want to have in the places that matter to us.
CultureStake is designed for
Communities
We want communities to explore and learn together what we all want to experience in our localities. For example how might a theatre audience cast a play differently or a park community curate a public art exhibition?
Cultural Organisations
We want deeper, richer and more open consultation with the communities cultural organisations work for. For example, how might a city council find out which new artwork should occupy a recently vacated public plinth. Or how might an arts organisation discover which artist on their shortlist should be next summer's blockbuster?
For Everyone
We want a data commons that widens the conversation about how art is valued by different communities around the world. For example, how might our ideas about culture change if we can see what's important to other people?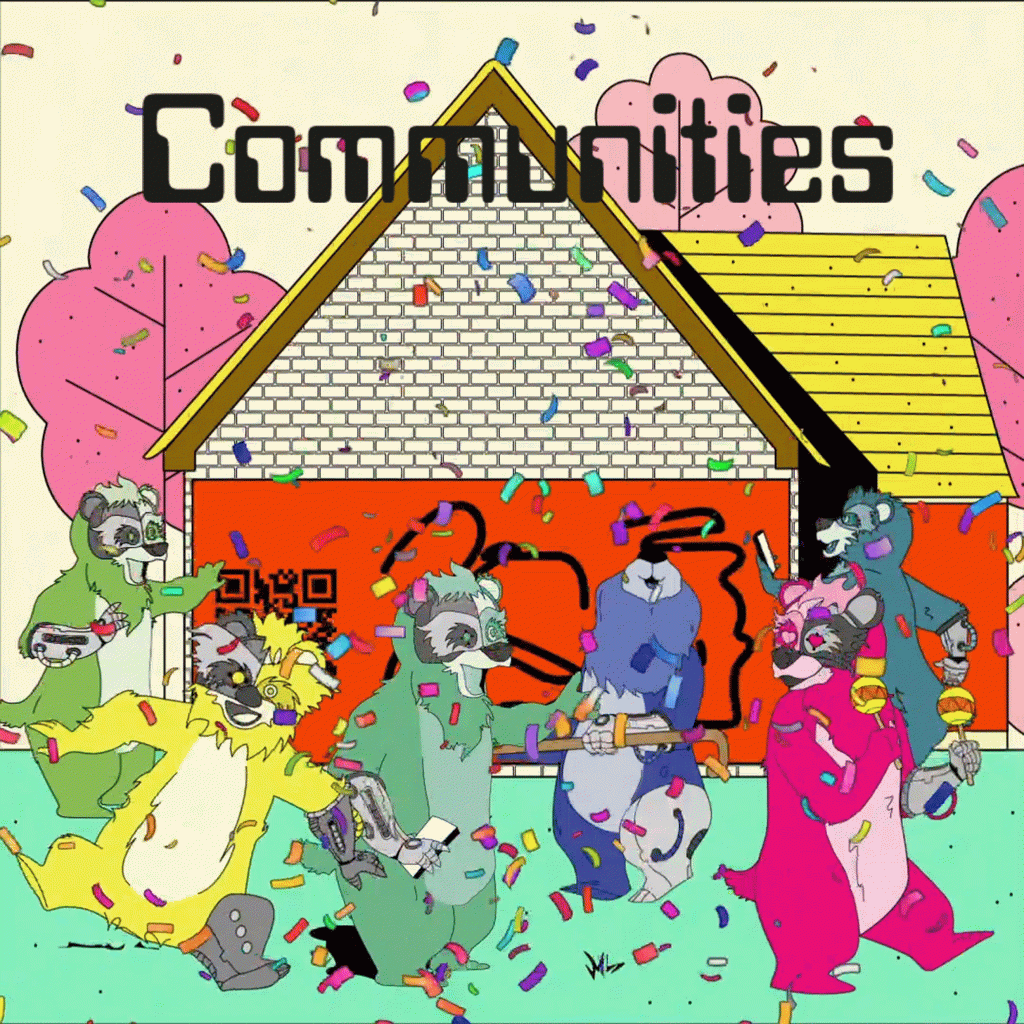 Why Quadratic Voting on the Blockchain?
We are using Quadratic Voting because it takes us all from confusing numbers to nuanced feelings.
In QV voters receive a number of 'vibe credits' which they can allocate to different creative proposals to express their support. The quadratic function means that showing a strong preference comes at a credit cost. Or rather:
The first vote costs 1 vibe credit
The second vote costs 4 vibe credits
The third vote costs 9 vibe credits etc.
This means that QV is quite unlike any other voting process. Indeed, unlike a one person one vote system, in QV votes express not just what we care about but how much we care! This matters because one person one vote systems usually don't present the reason why someone voted the way they did or how strongly they felt about it. Politics have taught us not to trust the way votes are interpreted. Voters' intentions are often misrepresented and communities are polarised about the limited information. Whereas QV allows us to express the intensity of our convictions, giving each of us:
a more engaging voting process
a stronger sense of agency
more trustworthy information on why we vote the way we do
Plus we've designed CultureStake so vote organisers can weight the votes of those closest to the issues that matter. For example, in our use of CultureStake for the People's Park Plinth, any votes cast inside Finsbury Park mean more overall. So those most affected get more of a say.
And we run all CultureStake votes on the blockchain because the blockchain is like a big indelible ledger. This means that a vote cannot be rigged and is always stored extra safely so what we can promise voters is that they can trust our system.
It's Not a Popularity Contest!
There are many ways to run a CultureStake vote. A theatre could develop an unfinished performance and ask communities to choose the next steps. An arts organisation might offer up a range of different events and invite communities to choose what they want to encounter. Either way, the voting system doesn't rely on asking everyone to just pick their favourite, but rather explore their thoughts and feelings in relation to a set of questions. So the result is always knowing more about what communities think and feel. Plus, we never show what ranked 1st, 2nd, or 3rd, but rather what was selected and what thoughts and opinions drove people's selections.
CultureStake In Action
At Furtherfield we are using CultureStake to power our People's Park Plinth initiative in Finsbury Park. The concept behind the People's Park Plinth is that our Finsbury Park buildings and even the park itself will act as a plinth for public digital artworks chosen by our communities using our CultureStake app.
The Gallery building will therefore provide an interface where people can scan hoardings to access works which offer a range of XR-enabled experiences in the park. Annually there will be a set of 'proposal' artworks, which will give people a first glimpse at what can be created more fully later in the year. Everyone will have time to explore these proposals and then use CutlureStake to choose what they want.
Happy CultureStakers
In our pilot year we tripled local engagement and received amazing local feedback like this:
"I live nearby and I've been talking about this with my friends for months, it's such a great idea, to give people a say!"

"[…]decentralisation allows people to have slower but more grassroots-based management of any decision making."

"I think it's good that we have a say as well. And I really love voting."

"Usually I guess I choose art by going to a place and supporting it like that but I've never been involved so much in really deciding on what I will see next. And yeah it makes me actually feel good too."

"[…] quite a lot of times actually […] art is reserved only for the higher echelons of society and I feel like this is really nice that anyone can come in and you vote for who you like or what art you like."

"I do feel represented…"
Tell Us How You'd Use CultureStake
We are now in the next phase of development and are actively looking for partners from different types of venues and communities to partner with us so we can explore their unique needs and ensure we have a robust system.
If you are a small, medium, large, networked, physical, touring, online or any other type of cultural entity that wants to deepen your community connections we would love to hear from you. We want to know how you would use CultureStake in your own context and what you would like to achieve. To find out more contact Charlotte and she'll arrange a meet up.