Richard Stallman[1] the outspoken promoter for the Free Software movement, hates Facebook with a passion. He proposes that we should all leave Facebook and either find or build our own alternatives. The evidence offered by Stallman's and the Electronic Frontier Foundation's (EFF), who have been fighting for Internet freedoms since the 90s [2] shows how necessary it is that we understand and are more pro-active in managing the personal data that we give away through our online activities.
When we subscribe to Web 2.0 platforms such as Facebook we are at the mercy of the data brokers. These companies trade in people's personal data; information which is aggregated by monitoring user actions and interactions across social media. This information can include "names, addresses, phone numbers, details of shopping habits, and personal data such as whether someone owns cats or is divorced."[3] Fast moving developments in social media, make it difficult to keep up with the effects and consequences of these platforms. This is why the work of groups such as Commodify Inc. is so valuable. They bring imaginative and critical attention to the situation, sharing their knowledge of these daily networked complexities and correcting what they see as its negative effects.
Commodify Inc. is an artist-run Internet startup producing projects to help individuals capitalize on their online monetary potential. Their intention is to correct the imbalance of power in markets where users have no control over the transactions made with their personal data. They have completed various artistic projects and interventions on social media like, Fame Game, Give Me My Data, and Web 2.0 Suicide Machine. The co-founders are Birgit Bachler, Walter Langelaar, Owen Mundy, Tim Schwartz, with additional contributors Joelle Dietrick and Steven Alvarado.
Their new project Commodify.Us, was initiated when Owen Mundy and Tim Schwartz were invited by moddr_ to a residency in their lab in the summer of 2012 – when they were still a part of the WORM collective in Rotterdam. They worked on an initial idea that would succeed previous experiences of their already well-known and respected projects.
Commodify.Us is currently in beta phase. It promises to provide a platform for people to regain control over the commercial exploitation of their own personal data.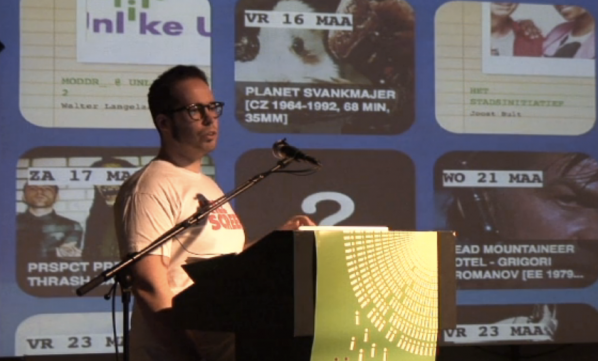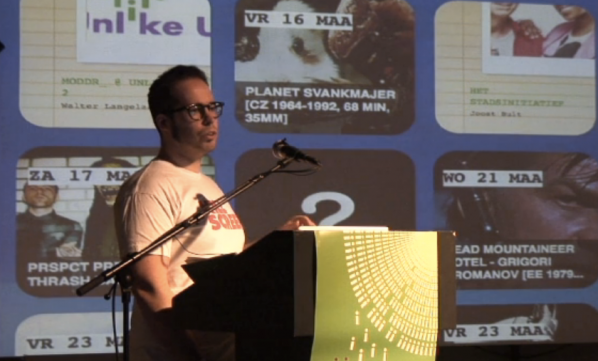 Intrigued by this project I contacted one of the co-founders, Walter Langelaar via email and asked him a few questions about this new platform.
Marc Garrett: Commodify.Us is for people to have greater control over their data. And it works when users export their data from social media websites and upload it to your platform. How will these users gain more control over their data and why is this important?
Walter Langelaar: Commodify.Us provides a platform for you to regain control over the commercial exploitation of your personal data. After exporting your profile data from social media websites and uploading the data to Commodify.Us, you can directly get in contact with interested buyers. On the importance for users I would say that it's part raising awareness surrounding the monetization of profile data, and part creating a platform where people might work out and discuss how to do this themselves.
MG: It proposes to re-imagine the potential of relational data, creating a casting agency for virtual personas. I'm wondering what this may look like?
WL: We were too. In an early stage of the project we played with the idea that peoples' various profiles could function like that within an agency; a client would ask for a specific set of qualities and/or characteristics within a set of profiles, and we could provide for this based on the uploads and their licensing options as set by the user. In the end we abandoned this idea for clarity.
MG: Commodify.Us offers people the opportunity to be part of an economy where interested buyers will pay to use the data supplied, unlike existing social media websites. How does this work?
WL: We are gearing up for a launch where the main goal will be to get a critical mass of around, a 1000 profiles. We anticipate that only with this kind of mass or volume will our initiative take hold with the potential buyers we have in mind, and the same goes for the more creative projects that could use the (open) data. Regarding the open profile data and otherwise licensed profiles that allow for reuse, we are researching the idea of 'Fair Data' (as in Fair Trade) and how to implement this as a profitable protocol for the end-user.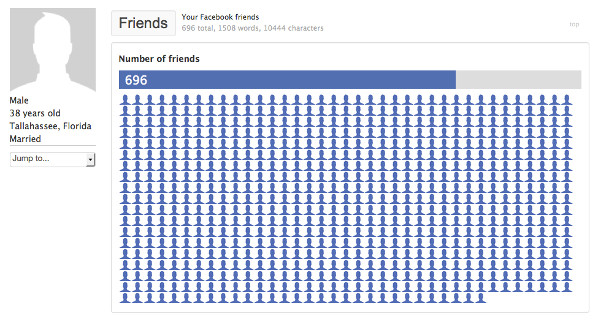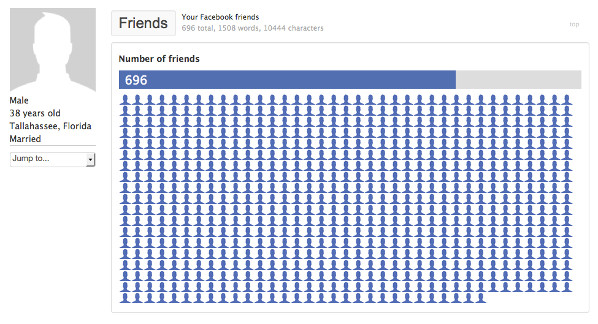 "Net activists construct tools whose intervention potential can be initiated by users under net conditions. These tools enable activists to develop new strategies in the data space of the Internet because they offer new means: New means afford new ends."[4] (Dreher)
In his publication Networks Without a Cause: A Critique of Social Media, Geert Lovink lays down the gauntlet and asks us to "collectively unleash our critical capacities to influence technology design and workspaces, otherwise we will disappear into the cloud." Anna Munster opens her excellent survey, Data Undermining: The Work of Networked Art in an Age of Imperceptibility, by saying "The more data multiplies both quantitatively and qualitatively, the more it requires something more than just visualisation. It also needs to be managed, regulated and interpreted into patterns that are comprehensible to humans."[5] Commodify.Us goes one step further by allowing users to manage, regulate, repattern and reappropriate their own data using tools that share an essential functionality (if not purpose) with the power tools of Web 2.0.
Those previously seen as rebellious hacktivists are moving into new territories that deal with concepts of service. There has been a significant rise of artists exploring technology to influence mass Internet activity, against the domination of corporations who are data mining and tracking our on-line activities. Another example is TrackMeNot developed by Daniel Howe and Helen Nissenbaum. This is an extension created for the Firefox browser. "It hides users' actual search trails in a cloud of 'ghost' queries, significantly increasing the difficulty of aggregating such data into accurate or identifying user profiles."[6]
Howe and Nissenbaum mention they are aware their venture is not an immediate solution. However, the more we hear of and join these imaginative strategies "whereby individuals resist surveillance by taking advantage of blind spots inherent in large-scale systems" [7], and the more we adapt our behaviours to adopt these new 'activist' services, the more we demonstrate the demand for these new alternatives. And by so doing, we argue for the value of services that we can trust not to steal or manipulate our social contexts for financial and political gain.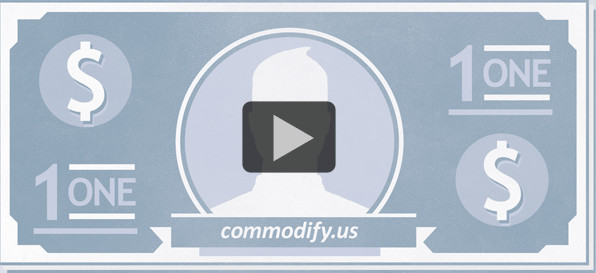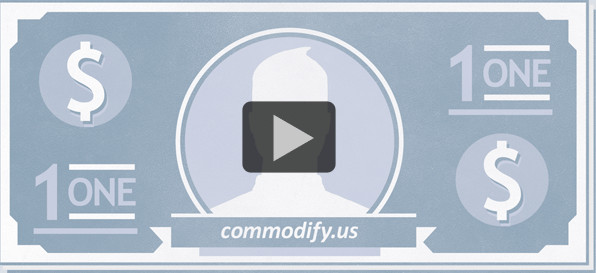 A significant value offered by the Commodify.Us platform is the power to manage our own data. The simple act of downloading our own data from Facebook, and then uploading it to Commodify.Us supports us to rethink what all this information is. What once was just abstract data suddenly becomes material that we can manipulate. Alongside this realization arrives the understanding that this material was made by our interactions with all these platforms, and that other people are spying on us and making money out of it all. Once this data material is uploaded onto the Commodify.Us platform, it asks if we want this stuff to be a product under our own terms, or if we wish to make art out of it using their tools.
This is a cultural shift that demonstrates how contemporary Hacktivists are developing software that promises to offer realistic service infrastrucutures. When I interviewed Charlie Gere in 2012[8] he said that these artists "are not part of the restricted economy of exchange, profit, and return that is at the heart of capitalism, and to which everything else ends up being subordinated and subsumed. Thus they find an enclave away from total subsumption not outside of the market, but at its technical core." For me, this kind of work is of central importance to the contemporary era, and it only occurs where artists cross over into territories where their knowledge of networks directly contributes to the building of alternative structures of social independence.