Choose Your Muse is a series of interviews where Marc Garrett asks emerging and established artists, curators, techies, hacktivists, activists and theorists; practising across the fields of art, technology and social change, how and what has inspired them, personally, artistically and culturally.
Ryota Matsumoto is a principal and founder of an interdisciplinary design office, Ryota Matsumoto Studio, and an artist, designer and urban planner. Born in Tokyo, he was raised in Hong Kong and Japan. After studies at Architectural Association in London and Mackintosh School of Architecture, Glasgow School of Art in early 90's, he received a Master of Architecture degree from University of Pennsylvania in 2007. Before establishing his office, Matsumoto collaborated with a cofounder of the Metabolist Movement, Kisho Kurokawa, and with Arata Isozaki, Cesar Pelli, the MIT Media Lab and Nihon Sekkei Inc. He is currently an adjunct lecturer at the Transart institute, University of Plymouth.
Interview

Marc Garrett: Could you tell us who has inspired you the most in your work and why?
Ryota Matsumoto: As I have collaborated with the founders of the Metabolist movement of the 60s, Kisho Kurokawa and Arata Isozaki, and had the opportunity to meet Cedric Price at Bedford Square, I am keenly aware of the participatory techno-utopian projects by the Situationist International group. Some of the projects by Japanese Metabolism, Yona Friedman, and Andrea Branzi drew inspiration from the concept of unitary urbanism and further developed their own critical perspectives. Their work has helped me to create my own theoretical platform for the status quo urbanism and its built environment.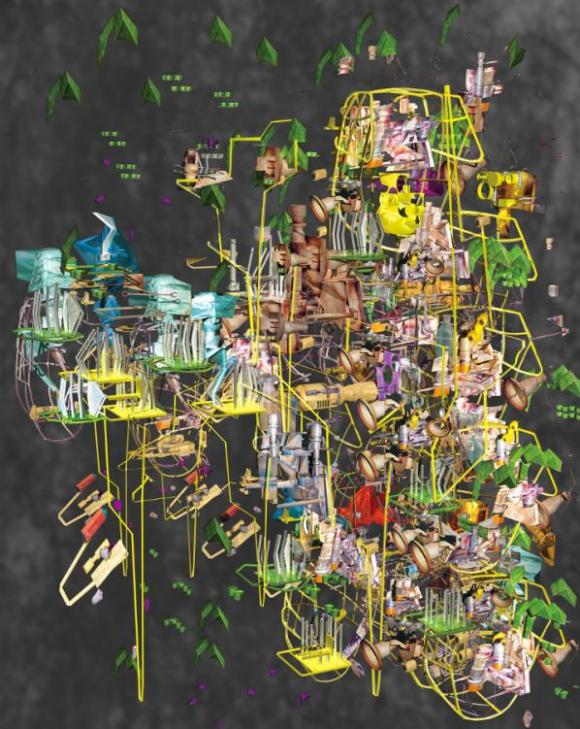 MG: How have they influenced your own practice and could you share with us some examples?
RM: I identify with the free-spirited and holistic approaches of these theorists on the relationship between language, narrative, and cognition. They embraced a wide range of media for visual communication that simultaneously defied categorization as either art or architecture and denounced the rigid policy-driven urban planning. Who would have thought of using photomontage, computer chips, PVC, or anything else they could get their hands on for architectural visualization in those days? Furthermore, their urban strategy of mobile/adaptable/expandable architecture and the theory of psychogeography dérive resonate with my own creative thinking. I interpret urbanization as the outcome of self-generating, spontaneous and collective intelligence design process and believe that the strategic use of hybrid media with incorporation of multi-agent computing provides an alternative approach for both art and design practice.
MG: How is your work different from your influences and what are the reasons for this?
RM: The utopian aspirations of the groups in the 60s were very much the product of the counter-cultural movement of the time: they were politically engaged and had optimistic outlooks for technology-driven progress of cities. In contrast, while I tend to address the current socio-cultural agendas of urban and ecological milieus, my work doesn't necessarily evoke or represent the utopian or dystopian visions of spatial cities.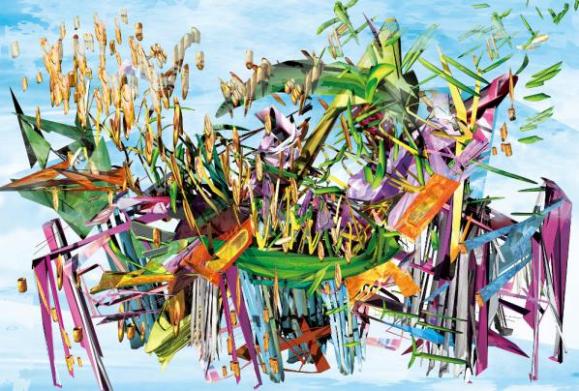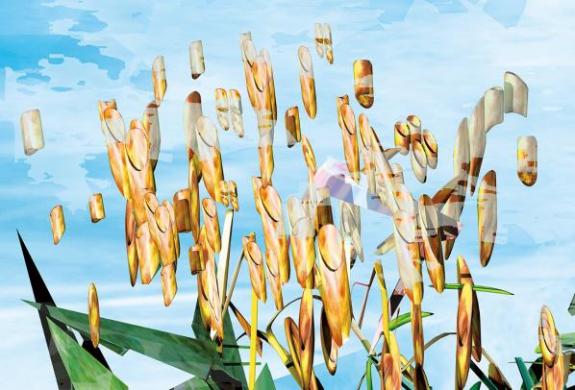 MG: Is there something you'd like to change in the art world, or in fields of art, technology and social change; if so, what would it be?
RM: I explore and question both sustainable and ethical issues of the urban environment that have been influenced by the socio-political realities of the Anthropocene, using visual/cognitive semantics, analogical reasoning, and narrative metaphors. As human population and energy use have grown exponentially with great acceleration, the interactive effects of the planet transforming processes on the environment are impending issues that we have to come to terms with. Thus, my projects hinge on how trans-humanism, the emergence of synthetic biotechnology, and nano-technological innovations can help us respond to the current ecological crisis.
"The themes of my work hinge on how the scientific tenets of trans-humanism, the emergence of synthetic biotechnology and Nano technological innovations might respond to the Anthropocene epoch, and, eventually foster critical thinking in relation to the underlying agendas of the increasing dominance of human-centric biophysical processes and the subsequent environmental crisis." [1] (Matsumoto 2017)
With my recent work, the symbiotic interplay of the advanced biosynthetic technologies and the preexisting obsolete infrastructures has been explored to search for an alternative trajectory of future environmental possibilities. In short, new technologies can complement old ones instead of completely replacing them, to avoid starting over from a blank slate or facing further ecological catastrophes.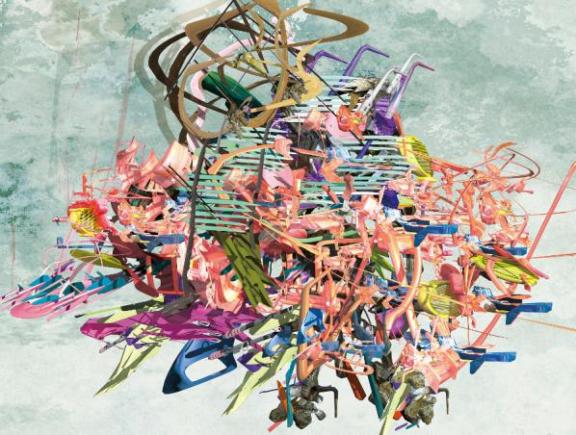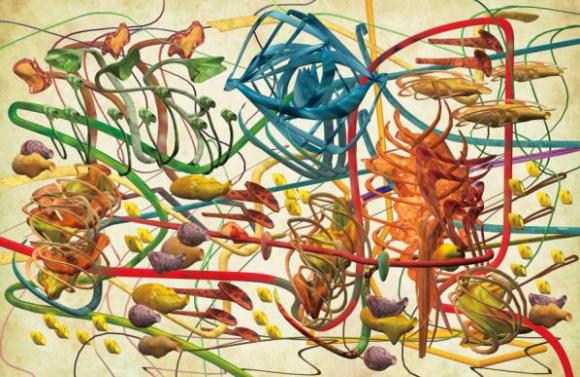 MG: Describe a real-life situation that inspired you and then describe a current idea or art work that has inspired you?
RM: I was fortunate enough to experience firsthand Hong Kong's rapid urbanization driven by the staggering economic growth throughout 70s and early 80s. In hindsight, it could be called the beginning of rising prosperity in the Pearl River Delta region. I was fascinated by the fact that both the unregulated Kowloon Walled City and the newly-built Shanghai Bank Tower stood only a few miles apart from each other around the same period. They could be seen as two sides of the same coin, as they both represented the rapid and chaotic economic growth of Hong Kong at that time. It suddenly dawned on me that the juxtaposition and coexistence of polar-opposite elements connoted both visual tension and harmony in a somewhat intriguing way, regardless of their nature, function, and field. That contradiction nurtured and defined my own aesthetic perceptions in both visual art and urban design.
MG: What's the best piece of advice you can give to anyone thinking of starting up in the fields of art, technology and social change?
Although it might sound like a career detour at first, it is always helpful to go off the beaten path before starting out as an artist. In my case, my experience as an architectural designer and urban planner certainly helped me to break the creative mold and approach my work with a broader perspective. Even now, I still firmly believe that it is always helpful to learn and acquire the wider knowledge and skills from other fields, and that opening up your mind to new ideas will allow you to discover your own unique path in your life.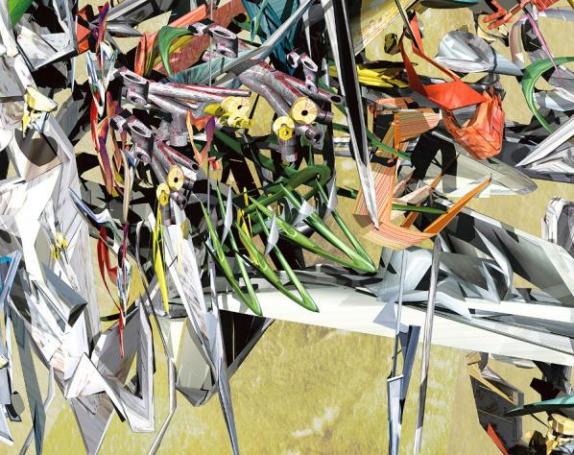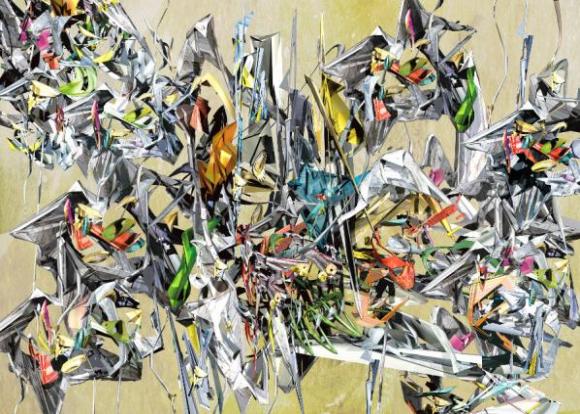 RM: Finally, could you recommend any reading materials or exhibitions past or present that you think would be great for the readers to view, and if so why?
The retrospective of Le Corbusier's work is the last exhibition I've seen and it was very fascinating. He is a great innovator, who had managed to continually reinvent himself to stay ahead of the curve over the course of his life. If you are interested in 20th century architecture encompassing early modernism and the Brutalist movement, it is definitely worth visiting.