Choose Your Muse is a new series of interviews where Marc Garrett asks emerging and established artists, curators, techies, hacktivists, activists and theorists; practising across the fields of art, technology and social change, how and what has inspired them, personally, artistically and culturally.
Mike Stubbs became director of FACT (Foundation for Art and Creative Technology) media arts centre, based in Liverpool in 2007, just before Liverpool's Capital of Culture year. The centre offers a unique programme of exhibitions, film and participant-led art projects. He views the organisation as to be cutting-edge of art and new media and one of the jewels in the crown of Liverpool's ongoing cultural renaissance.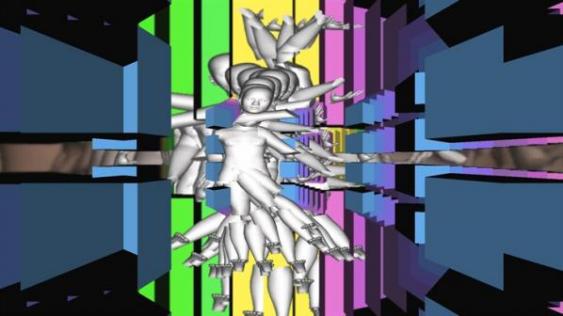 Stubbs has worked as an advisor to the Royal Academy of Arts, The Science Musuem, London, Site Gallery, Sheffield and NESTA (National Endowment for Science Technology and Art), ACID (Australian Centre for Interactive Arts) and the Banff Centre, Canada. He has been Production Advisor to artists such as Roddy Buchannan, Luke Jerram and Louise K Wilson.
Trained at Cardiff Art College and the Royal College of Art, Stubbs' own internationally commissioned art-work encompasses broadcast, large scale public projections and new media installation. In 2002 he exhibited at the Tate Britain, 2004 at the Baltic, Newcastle, 2006 at the Experimental Arts Foundation, Adelaide. He has received more than a dozen major international awards including 1st prizes for Cultural Quarter, at the 2003 Echigo-Tsumari Art Triennial, Japan, WRO Festival, Poland 2005, Golden Pheonix, Monte Negro Media Art Fest 2006. In 2003 he was awarded a Banff, Fleck Fellowship.
Interview.
Marc Garrett: Could you tell us who has inspired you the most in your work and why?
Mike Stubbs: Uncle Islwyn Thomas (deceased) who told a barman to bugger off in Welsh for not serving us (age 14) – It made me realise one could object.
David Nash. I was lucky to have a chance visit to his studio (chapel) when I worked in Llechwedd Slate Mine Craft shop, Blaenau Ffestiniog. He persuaded to save up for a Kawaskai Z650 in the future and not to be a paint sprayer and instead, go to art college (circa 1976…), and that being an artist was a viable alternative.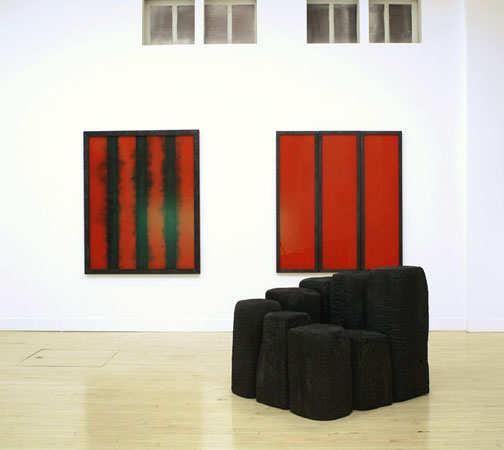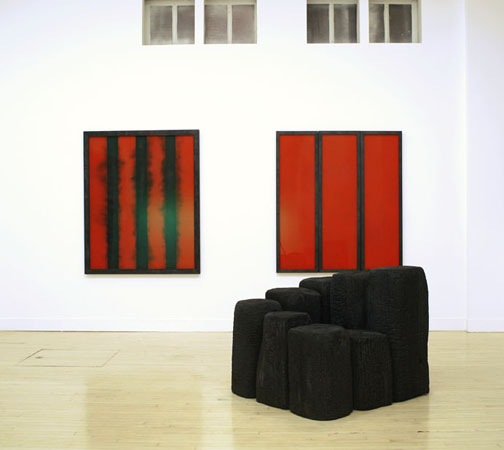 And Krzysztof Wodiczko, I saw his Cruise Missile projected on Nelsons Column in 1985 and then him swivel the projector and project a swastika onto the south african embassy in response to Margaret Thatcher donating £7 million quid to PK Botha government – big slap in the face to the anit-apartheid movement of which I was part (Greetings From the Cape of Good Hope can be found here, http://mikestubbsco.ipage.com/artworks.html)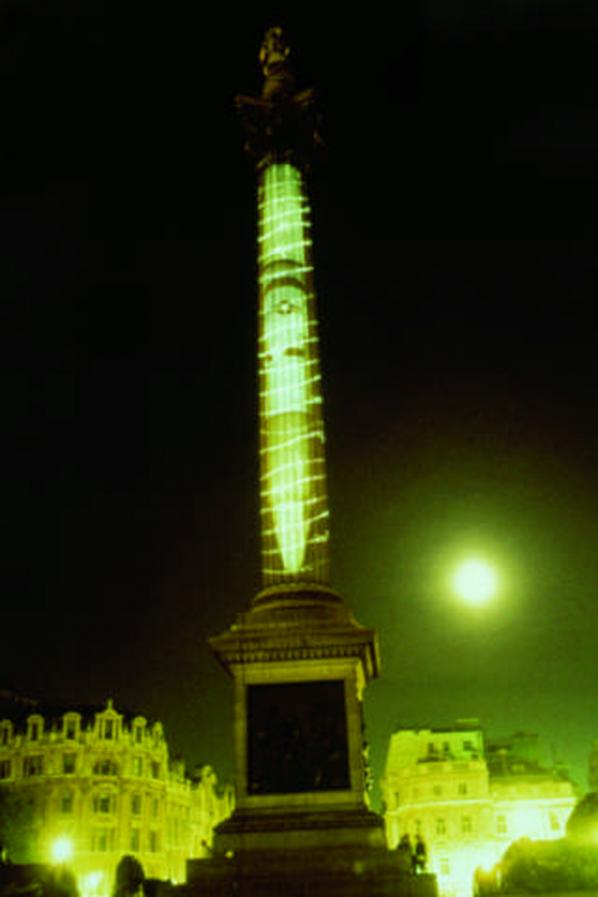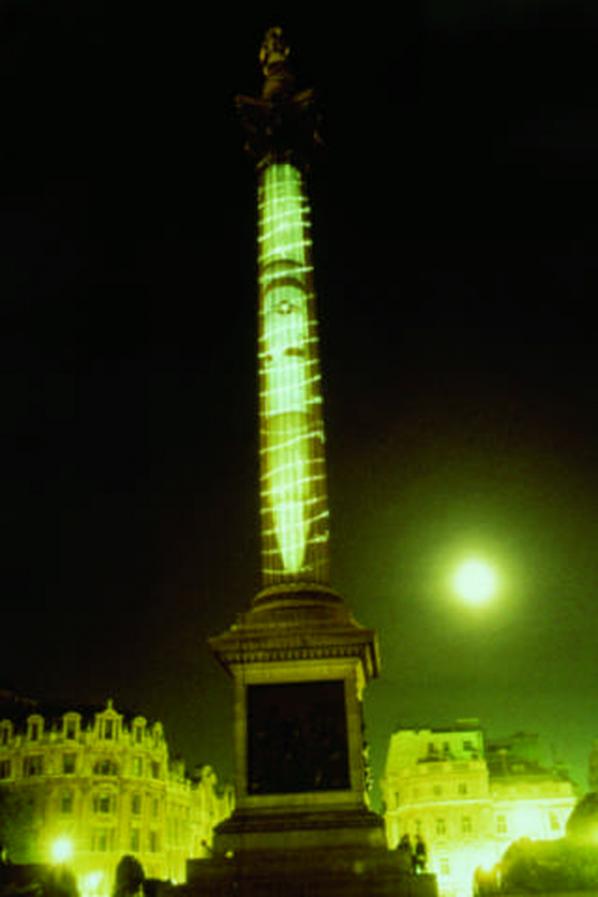 MG: How does your work compare to those who've influenced you, and what do you think the reasons are for these differences?
MS: With age I've tempered the urge to object to too much and post election, I feel like I'm from another planet. Workwise, I've been priviledged and lucky to build support within the public sector for arts organisations which have maintained some edge (Hull Time Based Arts, ACMI, FACT). Recently very proud to have produced Group Therapy, Mental Distress in a Digital Age, which is both critical and a form of social activisim. I am lucky to have collaborated in developing festivals including : ROOT and the AND (Abandon Normal Devices) which have created more room to commission and present a risk taking program.
MG: Is there something you'd like to change in the art world, or in fields of art, technology and social change; if so, what would it be?
MS: That longer term agendas might accept that risk and experiment are needed and that Art IS innovation and that more people from non-art backgrounds get a chance to experience and make art.
MG: Describe a real-life situation that inspired you and then describe a current idea or art work that has inspired you?
MS: Watching on TV a flood victim being rescued by helcopter and dropping her entire belongings. And Hseih Teching's One Year Performance.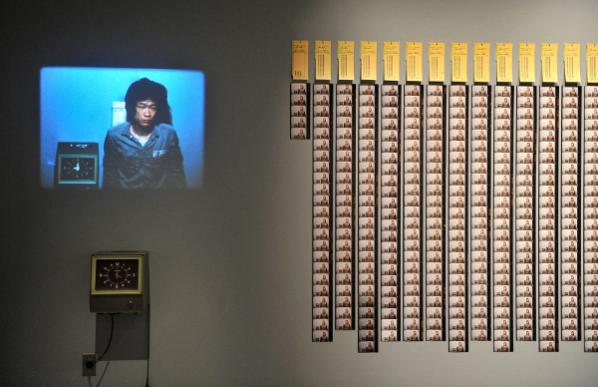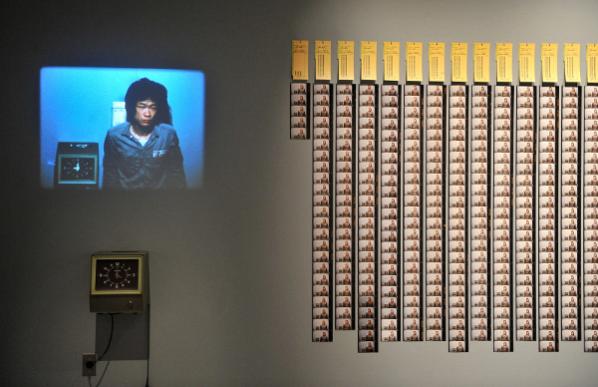 "Tehching Hsieh's work, informed through a period spent in New York City without a visa, experiments with time. He was actively 'wasting his time' by setting up a stringent set of conditions within five different year-long performances. The driving force for an individual to perform such extreme actions must surely be the ultimate cipher for being emotionally, psychologically touched – and that, ultimately, is a gift. His work poses the question: as humans how can we afford not to be touched?" [1]
MG: What's the best piece of advice you can give to anyone thinking of starting up in the fields of art, technology and social change?
MS: Do what you feel like. Dont copy others
MG: Finally, could you recommend any reading materials or exhibitions past or present that you think would be great for the readers to view, and if so why?
MS: Post-humous papers Robert Musil, they continuously speak to me at the most fundamental level and with wit. http://bit.ly/1PYIq6A
Diamond Age Neal Stephenson. Inspired the idea of democratising interactive media. http://en.wikipedia.org/wiki/The_Diamond_Age

Art of Experience John Dewey, a bible of ideas to re-frame arts and culture – first citing the term 'impulsion' – http://en.wikipedia.org/wiki/Art_as_Experience

The City and the City, China Meilville. It inspired our exhibition Science Fiction, New Death at FACT. It elegantly suggests how we simultanesouly occupy the same political, social and physical spaces despite difference.