Choose Your Muse is a new series of interviews where Marc Garrett asks emerging and established artists, curators, techies, hacktivists, activists and theorists; practising across the fields of art, technology and social change, how and what has inspired them, personally, artistically and culturally.
Jeremy Bailey is a Toronto based Famous New Media Artist. Recent projects include performances for Rhizome's Seven on Seven in New York, The Stedelijk Museum in Amsterdam and Tate Liverpool. Recent exhibitions include solo exhibitions at Transmediale in Berlin, and group exhibitions at Mediamatic in Amsterdam, Museums Quartier in Vienna and Balice Hertling in Paris. Recent commissions include projects for FACT in Liverpool, Turner Contemporary in Margate UK, and The New Museum in New York.
Marc Garrett: Could you tell us who has inspired you the most in your work and why?
Jeremy Bailey: Many have inspired my work but likely the most inspiring has been Canadian video performance artist Colin Campbell. He introduced me to video art and video art history as a young university student in Toronto. He made work that was funny, that lampooned the art world and somehow also made art more relevant to my young eyes. Looking back much of what I aspire to do today is directly reflective of what Colin exposed me to so early on.
MG: How have they influenced your own practice and could you share with us some examples?
JB: Absolutely, in my own work I'm often self deprecatingly self reflective of the absurd circumstances and pathos of a new media artist eking out a career against all odds.
One of my all time favourite videos by Colin Campbell is Sackville I'm Yours, in it he plays a small town art celebrity named "Art Star" who conducts a hilariously pathetic mock interview of himself.
https://www.youtube.com/watch?v=oKEzRWgih78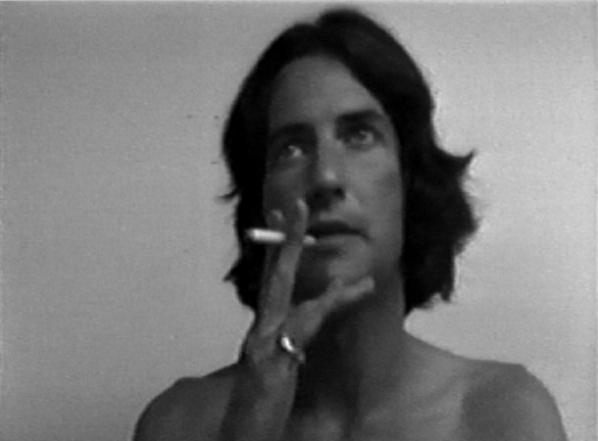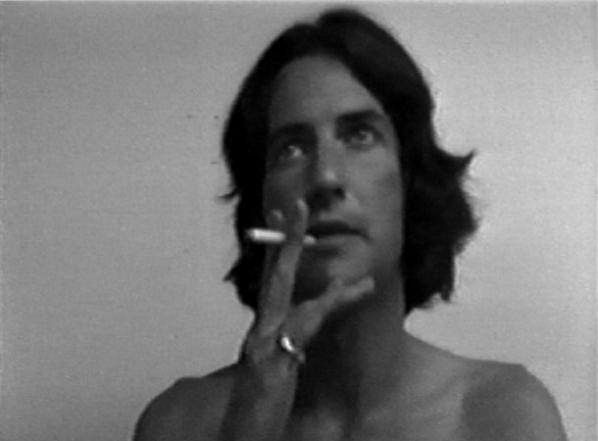 MG: How different is your work from your influences and what are the reasons for this?
JB: My video performance work differs from Colin's because it was created as video for the Internet where his work was created in the 70s, 80s and 90s, a time where all video ended up on a TV monitor. This is an important distinction, because a lot of early video art was positioned in dialogue with the history of television. The personal narrative, the idea of a non celebrity on TV, that was a new idea. In contrast the Internet was designed from the very beginning to be accessible platform for self expression and distribution. Growing up with the Internet I can remember always feeling like anyone could be famous. No matter how niche or weird you were there was always an audience on the internet. Before I was an artist I was actually known online as a skin designer. Skins were these custom interfaces you could add to your software, usually music software, to make it your own. You can still see my skin designs from that era here http://sblcommunications.com/jbd/
MG: Is there something you'd like to change in the art world, or in fields of art, technology and social change; if so, what would it be?
JB: Yes, I'd like art to reflect positive social change instead of reflecting negative market demands. Artists have this tremendous ability and power to communicate and many are wasting that talent pandering to the decorating desires of the rich and powerful. I understand that everyone needs to make a living, but we also have a responsibility as artists to help make the world a better place. I also don't see why these two things need to be in conflict.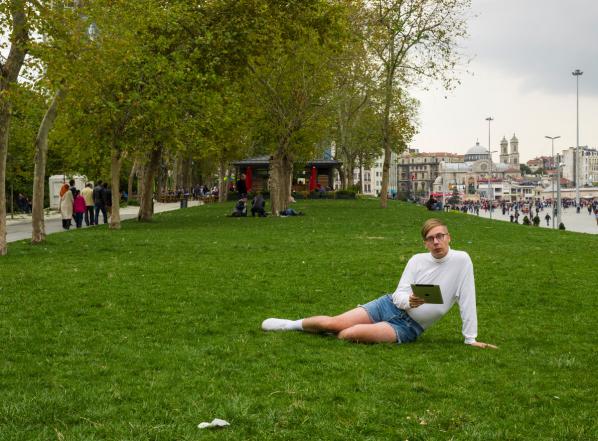 Above image from The You Museum. It was "conceived of in Istanbul during a memorable residency at The Moving Museum that resulted in an exhibition you can read a review of here. The You Museum was inspired by Istanbul's Gezi Park protests, and the ongoing debates and conflations of public and private entities and spaces in Turkey and abroad (notably by organizations such as the NSA)"
MG: Describe a real-life situation that inspired you and then describe a current idea or art work that has inspired you?
JB: Nearly all of my work is inspired by real life, I often reflect my actual circumstance in my work. My process usually involves searching for a problem and then satirically using technology to solve it poorly. In doing this I usually uncover other problems that run deeper than the initial surface issues. For example I was once invited to do a residency in an impoverished town in the Ukraine where I discovered an unpopular but bureaucratically permanent statue of Stalin in the town square. To help solve the problem of a permanent and unpopular statue I created software that allowed anyone to easily create their own wearable public sculpture that they could change anytime by screaming. This admitedly pathetic solution allowed me to navigate a number of other issues, everything from my family history to the role of art in relation to capital to the subjectivity of historical document. I'm always feeding off and reflecting the world around me. Reality is so much crazier and more interesting than anything I could invent.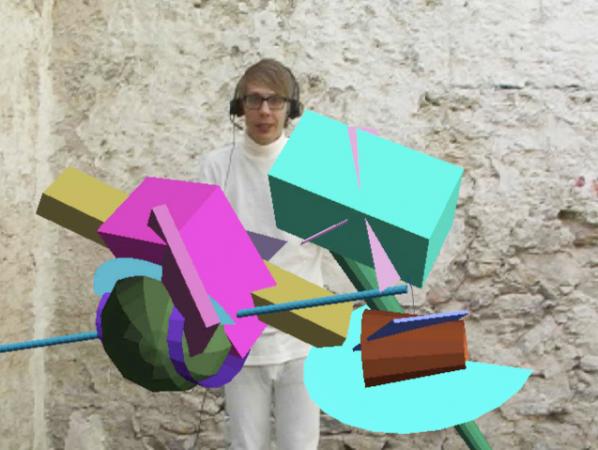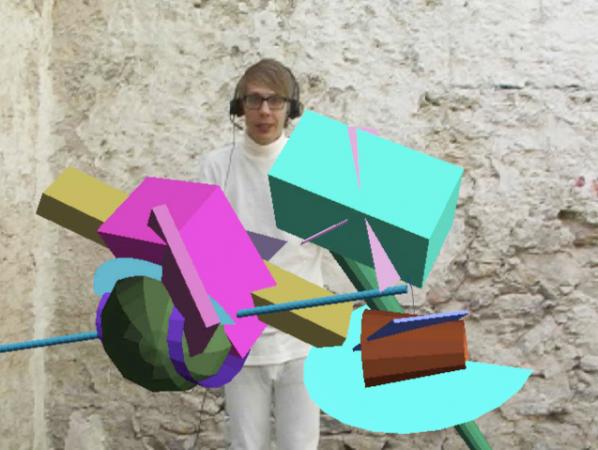 MG: What's the best piece of advice you can give to anyone thinking of starting up in the fields of art, technology and social change?
JB: This one is obvious, but hard to follow. Don't be afraid to fail. Failing will help you learn and grow to be a better artist tomorrow. No one ever remembers your failures as well as you do – especially when your new work is good.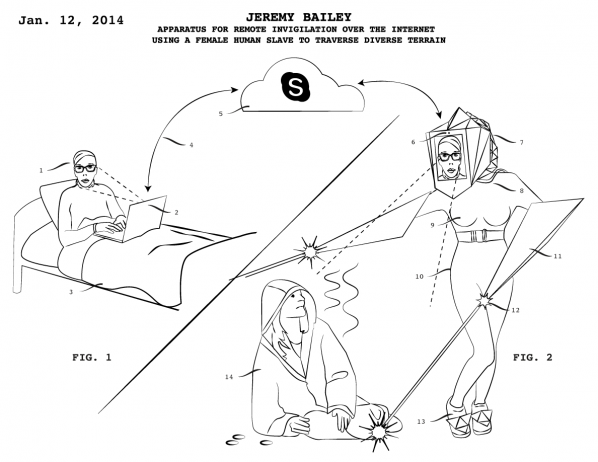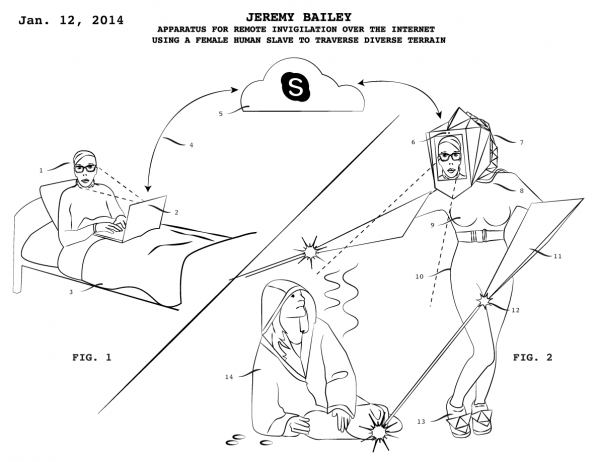 MG: Finally, could you recommend any reading materials or exhibitions past or present that you think would be great for the readers to view, and if so why?
JB: I'm reading a book today called To Save Everything Click Here by Evegeny Morozov about our culture's obsession with technology as a go to solution for the world's problems. Most of my work is about this very human hope that someone else has solved or will solve our problems, and many of us believe those people work in technology companies. That's simply not true. In the book Morozov coins the term Solutionism to describe this mentality. Much of my own work could be called solutionist satire I guess, but the bottom line is we're all capable of being a part of the solution, of making the world around us better. Ideology, good ideas, have done more to change our world for the better than any technology ever will.