Venue: The Photographers' Gallery, London
Links: http://thephotographersgallery.org.uk/furtherfield-in-residence
What do we find when we search our minds and the web for images of money and finance?
Coins and banknotes, trading floors with angry men shouting into phones, skyscrapers and stock charts.
The financial sector remains alienating and opaque to many people. We often struggle to think about how it works and how money moves. Making the invisible world of global finance visible and accessible is an urgent task and there are now many projects that are attempting to do just that.
Join us at The Photographers' Gallery to build the 'Activist Bloomberg terminal' and to contribute to a mood board of future money.
Get involved in a weekend of image play, jargon-busting discussion, hacking and hands-on-exercises, to find out how we might unveil the financial sector. Together we will get involved with activities from open data mapping and visualisation, photography to computer games and digital art installation pieces to explore how money might be accurately represented in an era of digital payment via offshore tax havens.
This is part of Furtherfield's Art Data Money programme of art shows labs and debates to build a commons for arts in the network age.
---
PROGRAMME
Building the Activist Bloomberg to demystify High Finance – REPRISED*
with Brett Scott and The London School of Financial Arts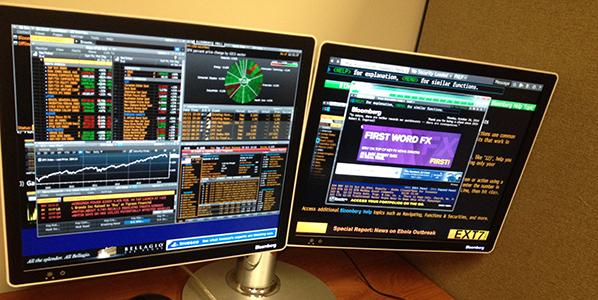 The Bloomberg Terminal is an expensive system that major banks use to get raw data and financial information. The Terminal is out of reach to most ordinary people, but can we create an open-source and open-access alternative Bloomberg to collect, distribute and visualise critical data on high finance? Let's try!
Saturday 10.30 – 11.30: Brett Scott provides a recap of the first lab*
Open to all, an excellent introduction to the weekend activities.
Saturday 11.30 – 18:00 & Sunday 11:00 – 13:00: Discussions, guided group research, exercises and hands-on activities to familiarise yourself with finance and to build an 'activist Bloomberg terminal'.
+ Read more about the first lab 'Building the Activist Bloomberg to demystify High Finance'
---
Creating a Mood Board for Future Money
Drop in activities Saturday and Sunday led by Ruth Catlow of Furtherfield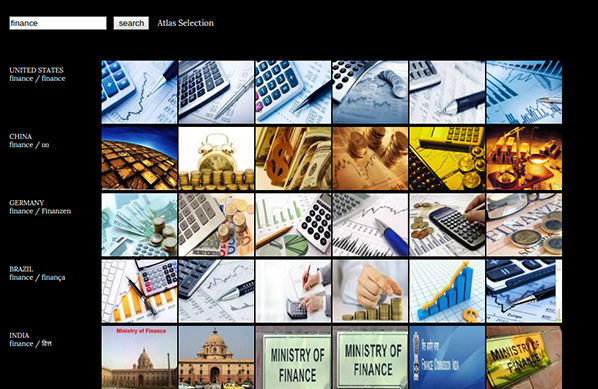 What do we find when we search our minds (or the web) for images of money and finance?
And does it matter if we don't like what we find? We think it does. We assert that money is an emotional, irrational and mysterious medium of networked trust and that the more we can reclaim its images and associations for communal play and circulation the more likely we are to shape it to our interests. That's why we are building a new mood board for future money.
Saturday 12:00 – 13:00: introduction to the image of money
Talk – Brett Scott (LSFA) introduces the topic with a broad sweep history of money from the primordial swamp to High Frequency Trading
Saturday 13.00 – 17.00: Money mood board workshop
Participants are invited to drop in and take a series of challenges to make, remix and reappropriate photographs – going out onto the streets, searching, interpreting and tagging photographs from some great digital archives and the World Wide Web to create a new image bank for money past, present and future – online and on the walls of The Photographers Gallery
Sunday 11.00 – 13.00: Money mood board workshop continued
Sunday 14.00 – 17.00: Sunday Workshop – Money Masks
Furtherfield take over our regular drop-in workshop for all ages. Visitors are invited to imagine the main players in the future of money and finance: mysterious, glamorous, fierce or ethereal, human or machine. Download, print, collage and assemble masks for a carnival of characters in the future of money.
Reclaim money for the good of us all, and have fun doing it, join us for a weekend.
All events are included with exhibition day pass charge, no booking necessary