Neptune is Brazil's most powerful supercomputer. With the name of a God, its 16.2 trillion calculations per second, distributed through 256 servers with octo-core processors, are specially designed to help to model the nomadic structures of ocean currents and the surface of the deep-sea floor. With this ocean topography, it will chose the best place to install 150 million dollars of pipes, or risers, through up to 2000 meters of water, 2 kilometers of solid rocks, and then at least 2 kilometers of a fluid layer of salt submitted to intense pressure, and open a 1 cm diameter hole over 100 billion barrels of crude oil and natural gas on Tupi1 oil field2, liters of black oil that can make Brazil become the 5th largest producer in the world, overtaking Kuwait's production. You may be asking yourself what does this has to do with art.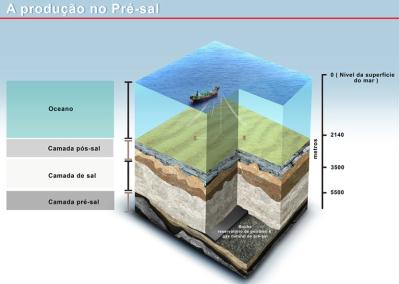 Since 2005, a series of radical conferences has taken place around Brazil, organized on a discussion list. The organic group of dynamic gatherings of these conferences call themselves Sub>midialogy – the art of re:volving knowledge logos by practices and disorienting practices by the immersion in sub-knowledge. Always moving through the countryside and remote regions of the country – and with very small initial support from Waag Society for Old and New Media, conferences have taken place at Campinas (2005), Olinda (2006), Lençois da Bahia (2007) and Belem (2009). At these events one could lay on the floor to listen to a passionate talk by Etienne Delacroix, join well-known Brazilian new media theorists to receive a collective electroshock, join in debates about public policies with Gilberto Gil's advisor and friend Claudio Prado or just take a deep swim in natural rivers with the most important artists in the country. Many participants were international and national activists, artists, media practitioners, policy developers and government employees that showed up their face on those festivals. The talks and debates could happen anywhere at any time and many performances took place during each event. More than a simple meeting of friends to relax and enjoy while they discuss and work, this series of conferences were fundamental in the development and implementation of many of the governmental programs on social inclusion using new technologies and free software for media production, so-called "digital inclusion". Many of those practices, theories, methodologies and platforms were developed with the ideologies, discussions and practices of Sub>midialogy in mind. And Brazil became a leading nation in these initiatives worldwide.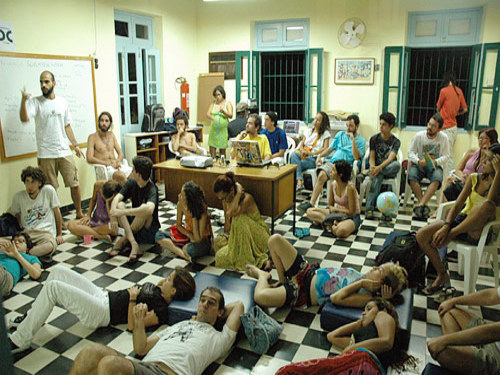 The obvious interest of the Brazilian government regarding the Tupi oil field arose in 4 different proposals: the first one changes the oil, gas and other fluid hydrocarbon exploration and production systems in the country from a Concession System – where the company responsible for exploring pays royalties over the extracted product – to a Share System, where the production is shared between government and the company that explores the reserve. The second project creates a Public Company called Brazilian Company on Oil and Natural Gas Management (Petro-sal) responsible for the administration of exploration on the same model as Norway. The third project gives the Federal Union the right to transfer exploration from Petrobras – until now the only Brazilian oil company – in change of money or public titles. And the 4th proposal creates the Social Fund that will support social (health, education, habitation), environmental and technological projects. It is important to note that only last year Brazil became a net energy exporter, mostly because of its aggressive push into sugar-cane ethanol and hydroelectric power. "All of a sudden Brazil is emerging as an energy power," said Peter Hakim, president of the Inter-American Dialogue, a policy group in Washington focusing on Latin America. "Everything they have developed, from soybeans to sugar to oil is suddenly working. They have had amazing luck."
Petrobras tradition of funding social and cultural activities puts it in the honorable position of the Industrial Sector Company that most invested in this field, investing R$ 205 million (around 70 million pounds) in theater, buildings restoration, cinemas, movie production, dance and even supporting actions from the Ministry of Culture from Brazil. Here, we should consider that a Brazilian cultural funding company gains discounts of up to 4% on their Annual Incoming Tax. All the selected projects to be funded should conform to the cultural policies of the Company and the objectives of Petrobras Cultural Program. This year, and for the first time, Petrobras opened a public call for projects on festivals of digital culture. And Sub>midialogy conferences were selected to be supported with 200 thousand reais (around 68 thousand pounds).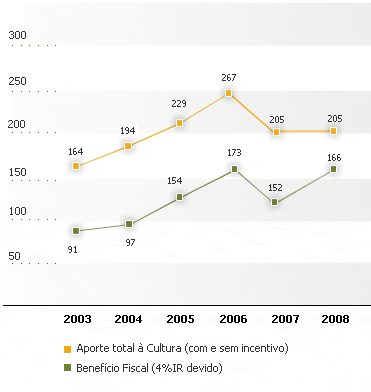 The selected project aims to develop 3 different Sub>midialogy conferences around Brazil, to be hosted at Arraial d'Ajuda, Baia de Paranagua and Mirinzal, touristic paradises almost unreachable for Brazil's population. And it starts with some important challenges. First of all, and most important, is that for the first time this series of conferences will have major financial support. How will the collective that organizes itself through discussion list and wiki pages survive the well-known crises that shocks many cultural groups and organizations on their first big money support? The second issue is how these radical media and political practitioners will negotiate with the paternalistic and elitist machinery of support of the hated oil companies. And, at last, but not least, what ideas and practices will arise during these three editions of Sub>midialogy that will keep running this source of creativity on theories and practices on new media and politics?
We can have a clue. It is very well known in Brazil that resistance is the secret of joy. And vice-versa. We expect that different practices and ideas on sustainable development can emerge. We expect important and frank discussions and debates on socio-cultural-ecological issues. We expect to see art performances that inspire a new global order. We expect to see if ideas can still be tools of subversion of cultural traditions in the world. Of course, you are all invited to join in and help with your ideas and practices to use Neptune, the supercomputer, for a more noble mission.