Carla Gannis and Alan Sondheim will be talking about their artwork featured in the new exhibition at Furtherfield Gallery, Children of Prometheus.
In the exhibition Carla Gannis updates Hieronymus Bosch's famous triptych in her Garden of Emoji Delights replacing medieval religious symbolism with an emotion-inspired iconography for the 21st century. Bosch's painting was made between 1490 and 1510. In the original, the left panel depicts God presenting Eve to Adam, the central panel is a broad panorama of socially engaged nude figures, fantastical animals, oversized fruit and hybrid stone formations. The right panel is a hellscape and portrays the torments of damnation. Gannis's contemporary version plays on the original themes, and even expresses hedonism. However, there is another message looming in the work. That, even though we are entwined today in our digital networks, products of hyper-capitalism, and technological devices, learned culture, and acquired values: we are all feral beings at our core.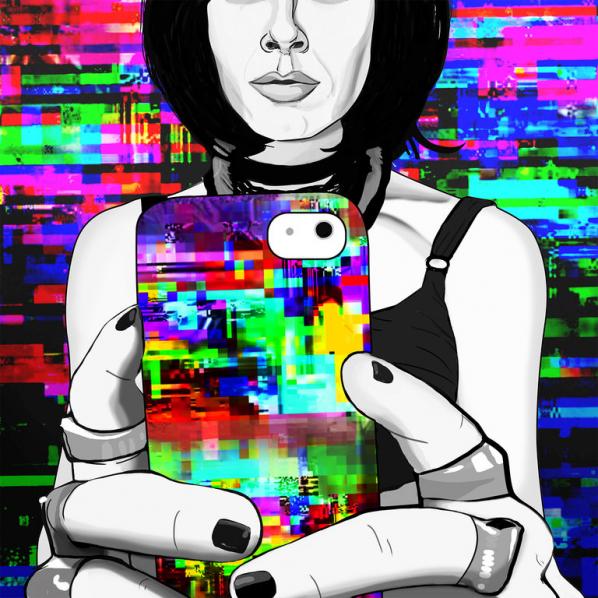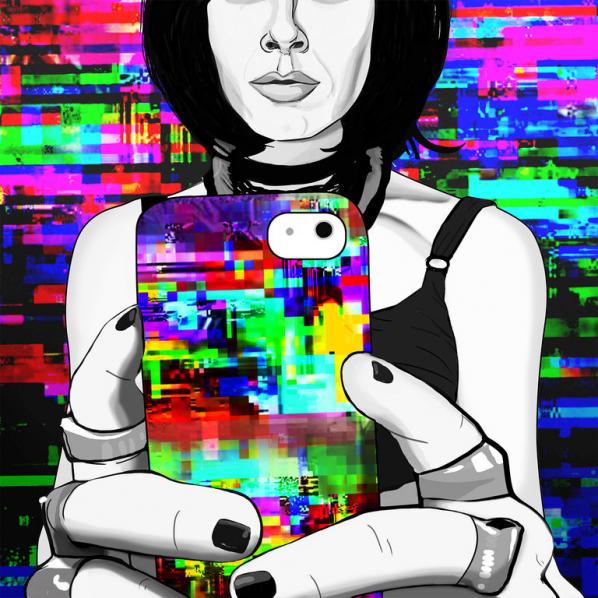 In the exhibition, Alan Sondheim presents Avataurror, a series of 3D printed avatars and videos representing distorted, wounded, problematic bodies, and their relationship to states of violence and genocide, where cracks and wounds are eternally everywhere and nowhere. Most of what Alan does, is grounded in philosophy – ranging from phenomenology to current philosophy of mathematics to his own writing. "I'm interested in the 'alien' which isn't such of course, which is blankspace. (The alien is always defined within edge spaces and projections; we project into the unknown and return with a name and our fears and desires.)"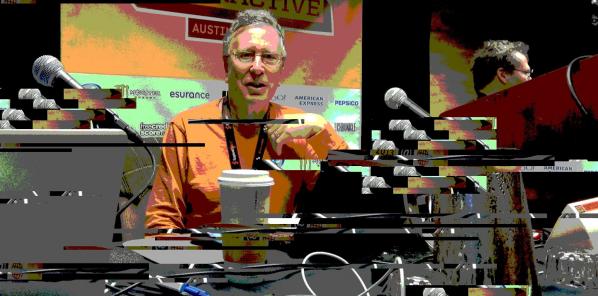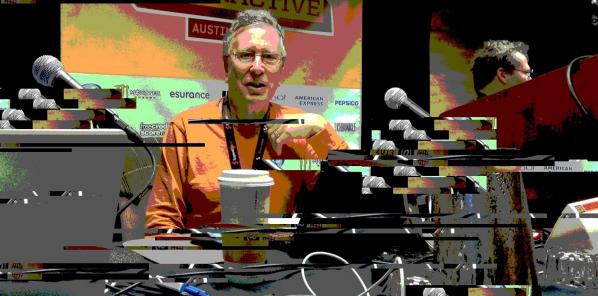 Carla Gannis is an artist who lives and works in Brooklyn, New York. She received a BFA in painting from The University of North Carolina at Greensboro and an MFA in painting from Boston University. In the late 1990s she began incorporating net and digital technologies into her work. Gannis is the recipient of several awards, including a 2005 New York Foundation for the Arts (NYFA) Grant in Computer Arts, an Emerge 7 Fellowship from the Aljira Art Center, and a Chashama AREA Visual Arts Studio Award in New York, NY. She has exhibited in solo and group exhibitions both nationally and internationally. She is currently Assistant Chair of Digital Arts at Pratt Institute in Brooklyn.
Alan Sondheim was born in Wilkes-Barre, Pennsylvania; he lives with his partner, Azure Carter in Brooklyn NY. A cross-disciplinary artist, writer, and theorist, he has exhibited, performed and lectured widely. Recently, Sondheim had a successful residency at Eyebeam Art + Technology Center in New York; while there he worked with a number of collaborators on performances and sound pieces dealing with pain and annihilation. He also created a series of texts and 3D printing models of 'dead or wounded avatars.' His ideas explore death, sex, space, time, terror and how these effect our psyche and the body.
More information about Children of Prometheus.
FREE
BOOKING IS ESSENTIAL – BOOK HERE
STRICTLY NO LATE ADMITTANCE