Image: Wilfried Agricola de Cologne. All images courtesy Wilfried Agricola de Cologne
A person would think that, while watching the infrastructure of print journalism implode, or while noting the universal flight of viewers away from the television set, film makers would learn from the missteps of other mediums and make an early ally of internet distribution. But, for the most part, no, that is exactly what is not happening in film circles. Artists and film makers may put a trailer or a few movie stills up on a web page, but the film itself? Even in the age of broadband, it seems Netflix takes online distribution more seriously than curators. Fifty years after the invention of the internet, it's still the case that screening a film online will certainly invite rejection from a festival circuit of jurists seeing premieres.
Since more than half the video I watch is now online video, my first question for artist Wilfried Agricola de Cologne was what he thought of these types of film festival policies. According to Agricola: "This is completely out of date. We live now in 2009, not in the media stone age of 1980. I think such a policy is principally wrong, since it is up to the artists/directors to choose and decide how they want to deal with their creative products."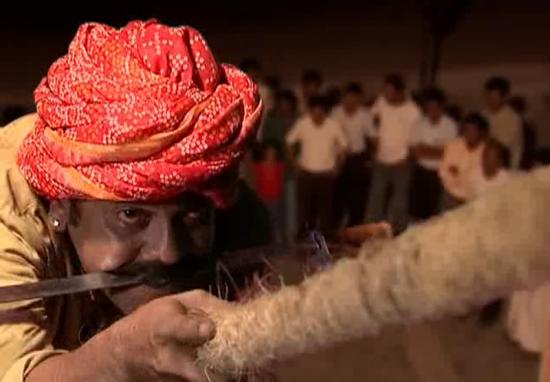 A media artist and film director himself, Agricola is also the founder and of the Cologne Online Film Festival, or CologneOFF, an online festival where I've lost more hours than I want to admit watching great art films from all over the world. Agricola describes CologneOFF as a new concept in art cinema – the networked festival – which includes a networked jury, networked contributions, networked screenings, and networked audiences. Now in its fifth year, CologneOFF takes place in the virtual and in the physical simultaneously, first, through the on-demand festival website, and second, through traditional screenings offered by cooperating partner festivals. In addition, each CologneOFF festival, from 2006 to the present, is permanently available for on-demand viewing online.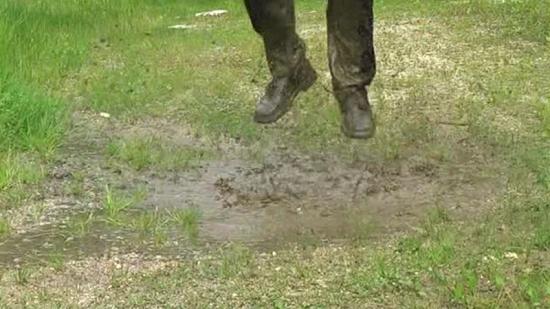 The ideas at work here are simple. If you like art cinema, you can watch some whenever and wherever you like. If you make art cinema, your avenues of distribution are becoming a bit more independent of external influences. If you are an absolute traditionalist, CologneOFF, and other festivals like it, show that programmers and filmmakers may not be able to avoid the Internet audience much longer and that barring online and interactive films from the festival circuit may not be the most forward thinking audience policy. After organizing over a hundred new media festivals, Acgricola questions the agenda of the anti-online curator: "Such a policy will not survive in the end or [it will survive] just as a fossil, since already now the best film and video artists use the Internet for their purposes, and some of them make currently big careers. Nobody honestly cares about some remaining totalitarian structures from the good old days." Agricola notes that, as the CologneOFF continues, it creates its own rules, and follows those rules more and more.
Whatever your motives, the films are excellent, easily as engaging as the work you might see in a museum or traditional art cinema screening. Some have been shown in galleries. One example, Casey McKee's cerebral chase film Corporate Warfare (2005), which pits two briefcase carrying, business-suited adversaries in a knock down drag out fight on the escalator to nowhere.

Since its beginnings, CologneOFF's primary focus has been on films that examine memory and identity. As mentioned earlier, a visit to the festival website will give access to the festival's earlier themes of identity, image and music, and art cartoons and animation. This year, under the title Taboo!, there was a special emphasis on the issue of prohibitions, the forbidden, and the transgressive.
Filmmakers Jaime Waelchi, Anna F.C. Smith, and Les Riches Douaniers responded with especially disturbing images. In Little Pleasures, Waelchi indulges herself in chewing gum to the point of drooling, choking, pain. Meanwhile, Smith uses Which Came First (2009) to present an ordinary kitchen chore as a scary and destabilizing sexual metaphor, drawing a link between taboo and the everyday household routine.

Image: Little Pleasures, Jaime Waelchi, USA (left) and Which Came First?, Anna F.C. Smith, United Kingdom (right)
There are notable works of machinima in this year's program. If you can bear to watch, the film partnership Les Riches Douaniers remix Grand Theft Auto IV as a squishy critique of avatar indifference in the face of massive multiplayer game violence in their short film Motorized Ordeal (2009).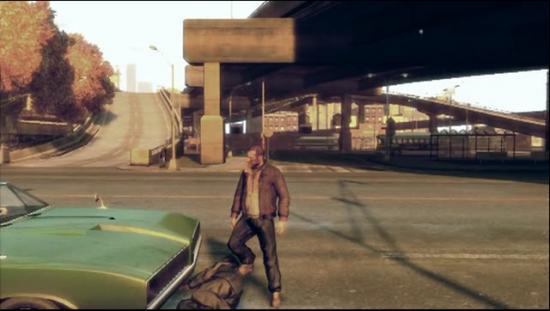 Watching movies as conceptually dense as these made me wonder when the online movie grew up and how it happened so fast. But when asked if this years entries were more complex than perhaps some of the straight plotted narrative entries of earlier years, director Agricola disagreed, reminding me that CologneOFF has always attracted challenging works. Often there is more worthwhile art cinema than even Agricola can present: "There were … too many excellent films submitted. Choosing Taboo! as a topic, we were hoping we would receive less submissions, but in the end we received 203 films and videos. This may … not sound [like] too much, but every work is reviewed several times before a selection is made and reviewing more than 200 films seriously represents a challenge for everybody, especially if so many good submissions come in."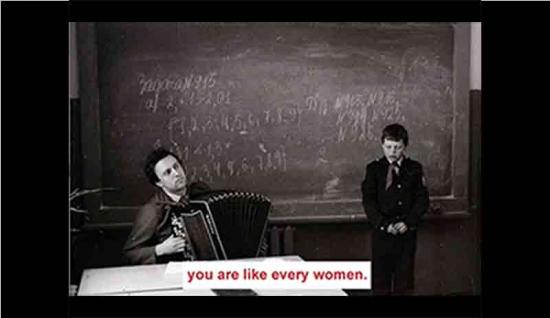 On another note, what is especially exciting is the maturing use of digital effects as an artistic medium in its own right. In Red Star (2009), Milica Rakic overwhelms history by creating a personal memoir of the past that blends archival photography, cut-up titles, and Serbian folk music. Part of the post-MTV generation, Nikesh Shukla assembled his film, The Great Identity Swindle (2008), as a video comic book that literally draws a picture of the taboos he faces as an adolescent Br-Asian. Thinking about the rules of personality led Sibylle Trickes to use video mutiples as an army of her many selves in her film cyclic islands – we and me (2009).

As digital tools move beyond the service of the seamless Hollywood effect to expressive mediums in their own right, what other cinematic forms might emerge from the digital film and the networked festival? Agricola says that technology is advancing so rapidly, he would need to be a fortune teller to predict the future of online cinema. However, he does point out that the Internet has already revolutionized the both viewer behavior and the distribution of art film: "Everybody can determine for himself where and when he wants to enter cultural contexts. I think, the physical live festival and the independent online availability complement each other, and make cultural experience for people, generally, much richer than it has been before ever. The development of cinema needs such different types of approaches, in order to be more attractive and future orientated. Restrictions are there to be overcome."