During these last two weeks: hardware maintenance, laptop customisation and blog formatting. Everybody goes away with a customised zero dollar laptop! Some of them carry stencils in their cases, others have stickers, but all have changed their desktops and window styles.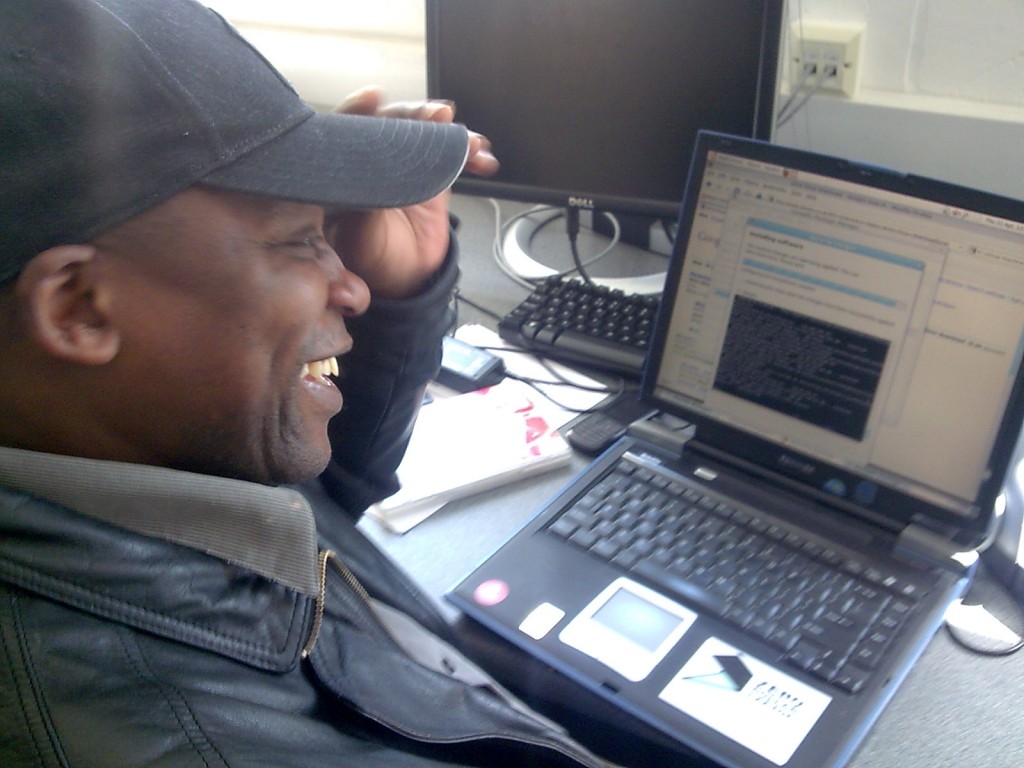 Abi arrived on the last day with a smile on his face after he had been able to sort out a few problems he had with the computer. For us that was one of the greatest rewards: seeing people go online to look for answers to their problems and not being afraid of giving it a try (even when this meant they needed to use the command line!!).
This is Gerry cleaning the fan of a laptop. Speaking to him later on he tells us, "Personally I'd like to learn more but now I think I can do that on my own. I still have some fear but I do feel now much more confident to go and have a look."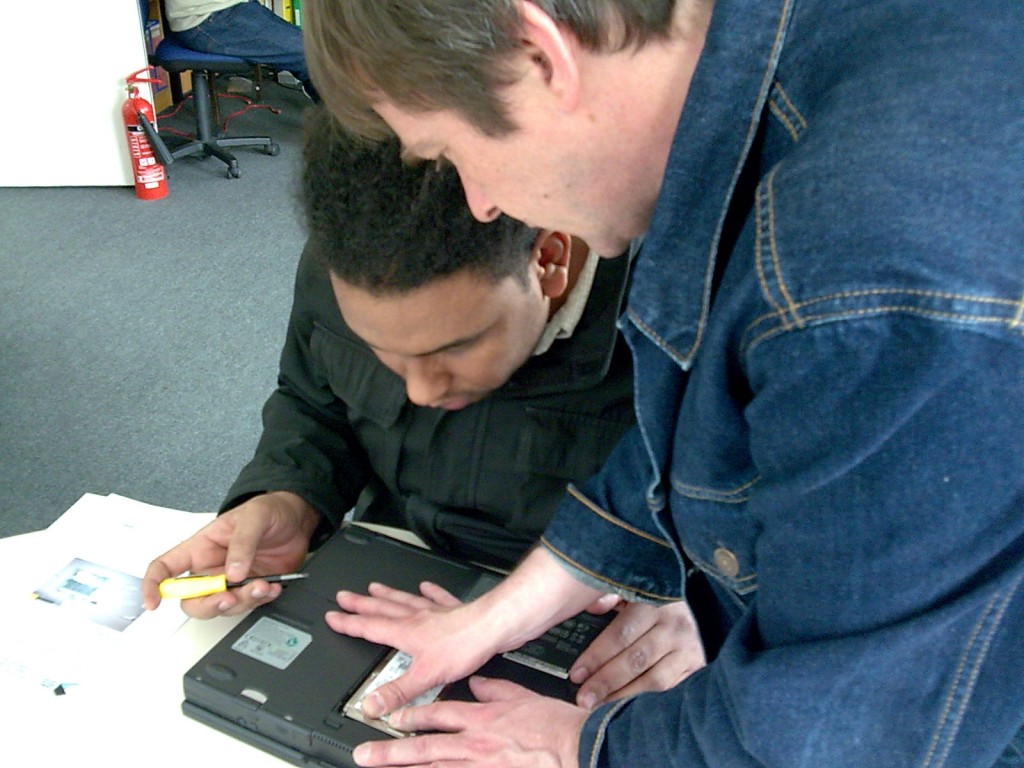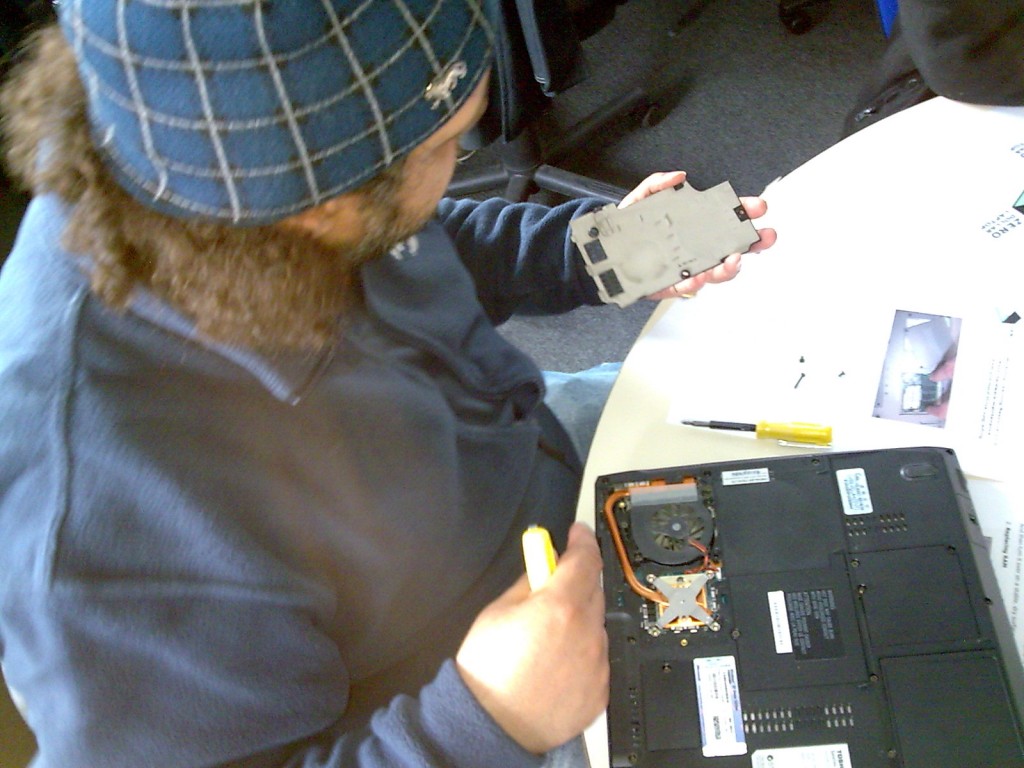 Richard was felt the course had been worth it when he could get his hands on the back of the laptop and start taking it apart. He said he really liked the idea of working with recycled technology and in the future will try to create his own project with recycled computers.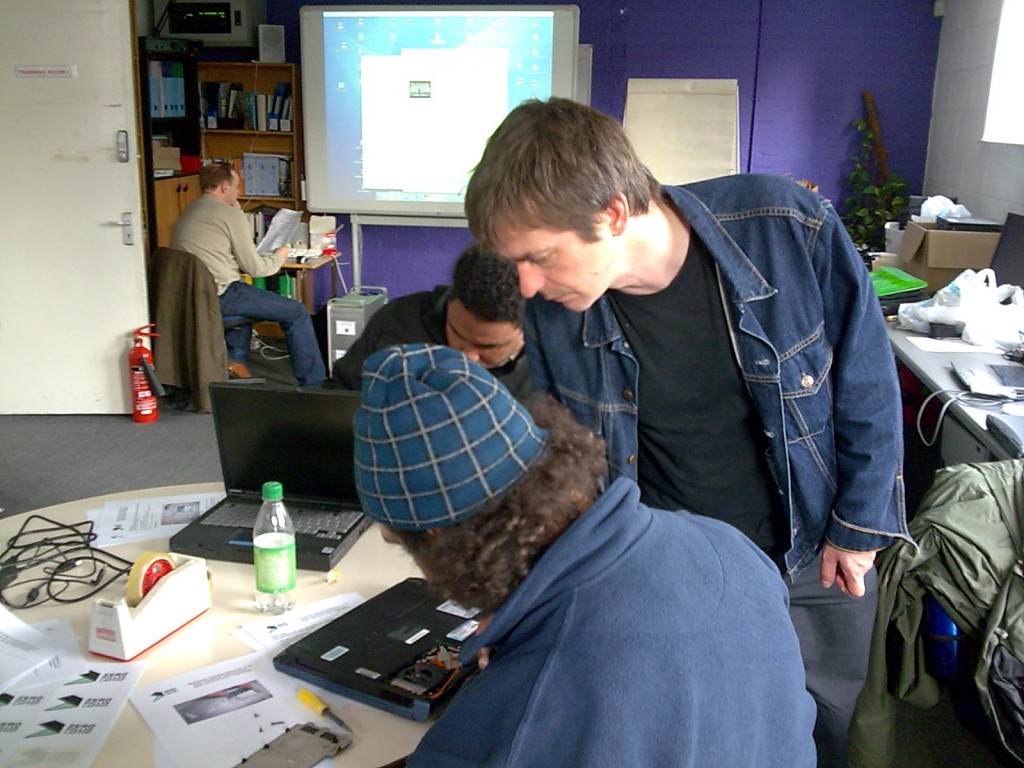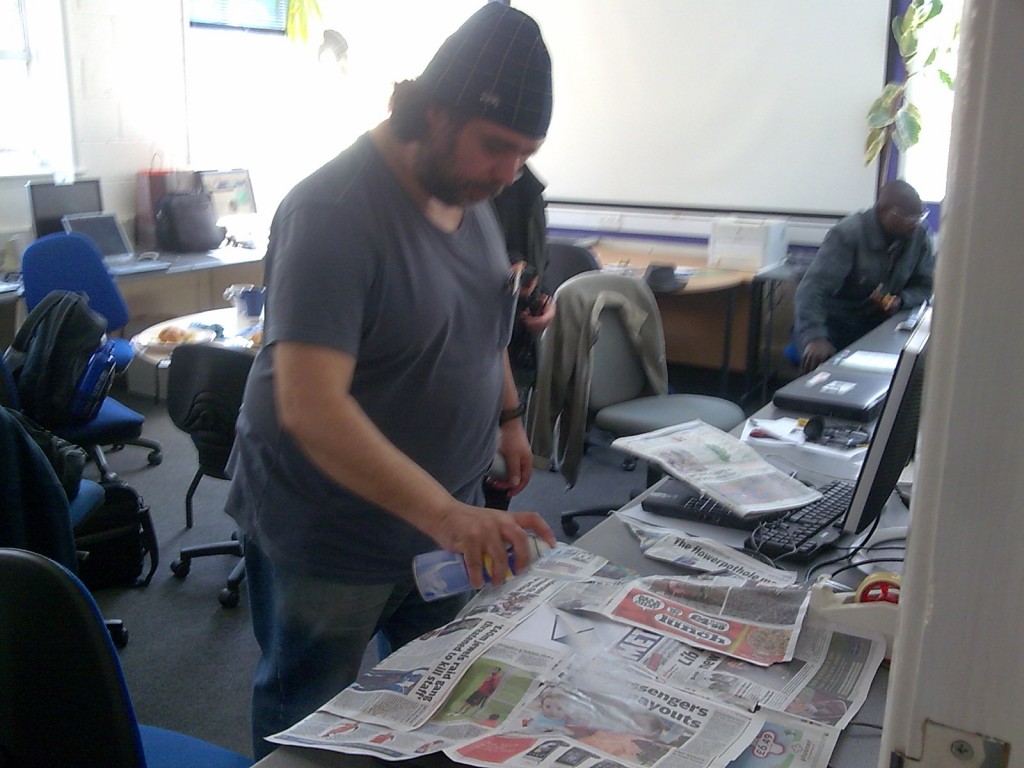 The Zero Dollar Laptop logo shinning on the case of those now-useful-again laptops!