Today we dedicated our workshops to practicing and rehearsing what we will be doing next week. We did some mock interviews, took some pictures, wrote the articles and uploaded the results below. Some new and very interesting discussions took place. On the one hand we discussed the practicalities involved in an interview: questions need to be shorter and sharper than we thought, we need to be strategic in choosing the questions, we need to be teams of three people to make sure we have everything covered (one asks questions, the other one takes pictures, and the other takes notes). On the other hand we continued the discussions about what's important to communicate: issues of isolation and social integration were particularly present in the discussion.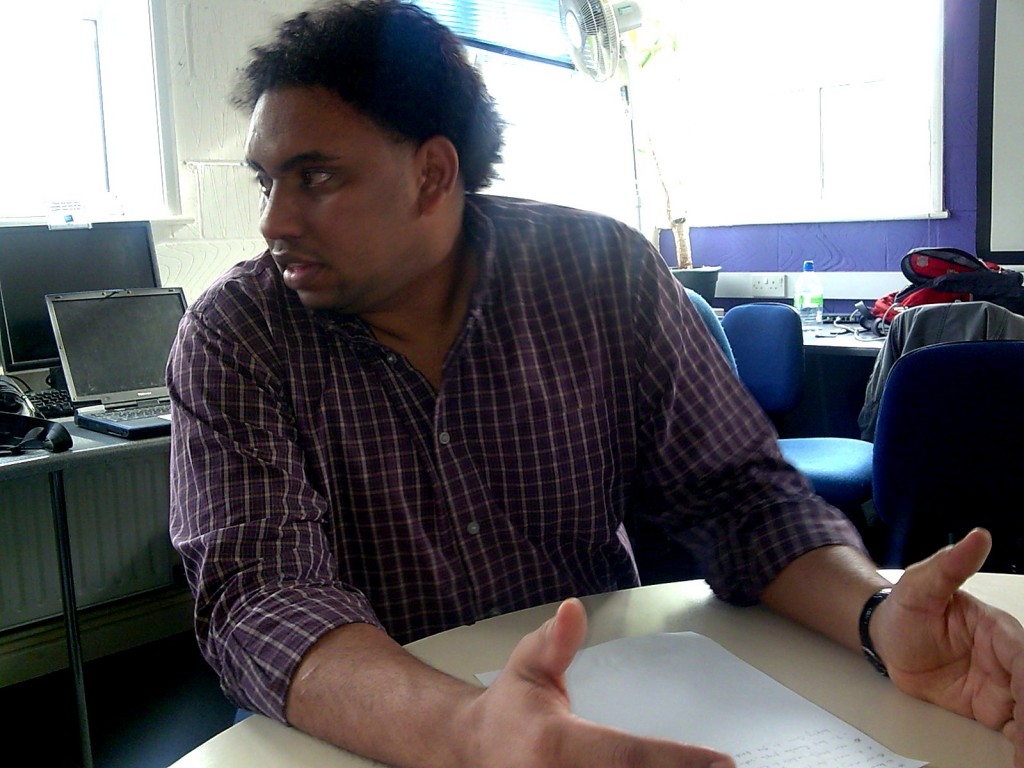 ///////////////////////////////////////////////////////////////////////////
INTERVIEW WITH ALEXANDRA
Spoke to Alexandra today concerning the general situation concerning bridge.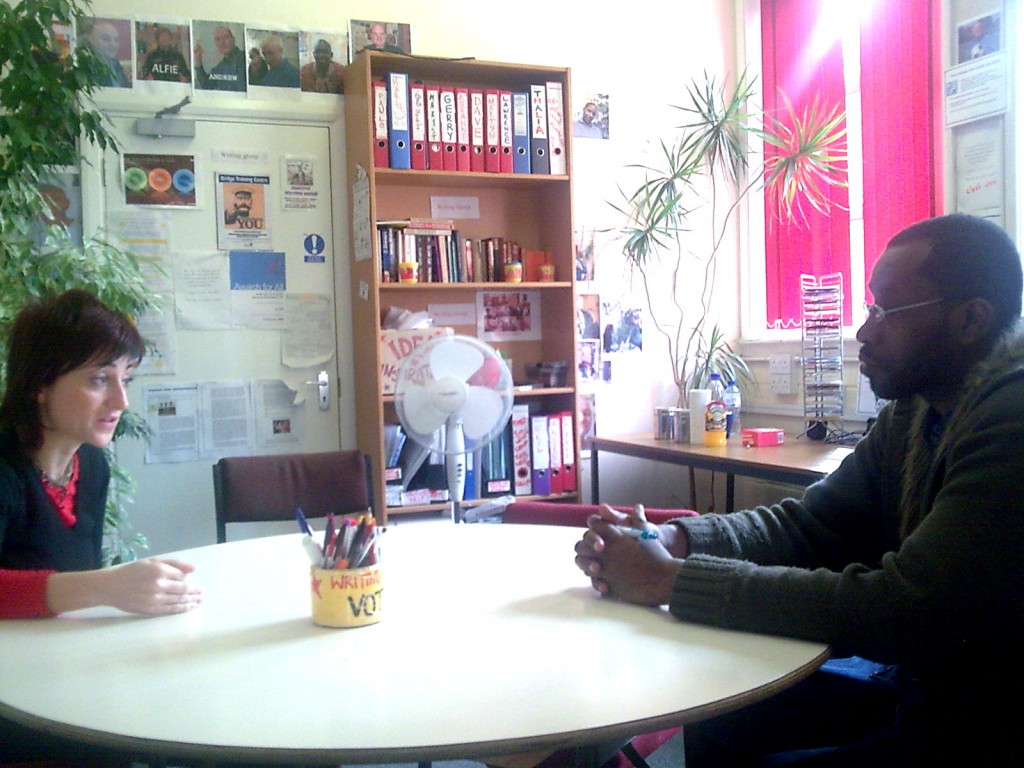 She said it ultimately it would be a shame if it closed as it is the only resource centre in the area.She said she's been the literacy teacher at bridge for a year she said the main problem was with funding.
She said people was gradually told in a meeting that they would be made redundant.
////////////////////////////////////////////////////////////////////
INTERVIEW WITH RICHARD
why are you doing the zero laptop course and what do you intend to get from it?
I am doing the laptop course in order to get a laptop and learn a great deal about the software and hardware.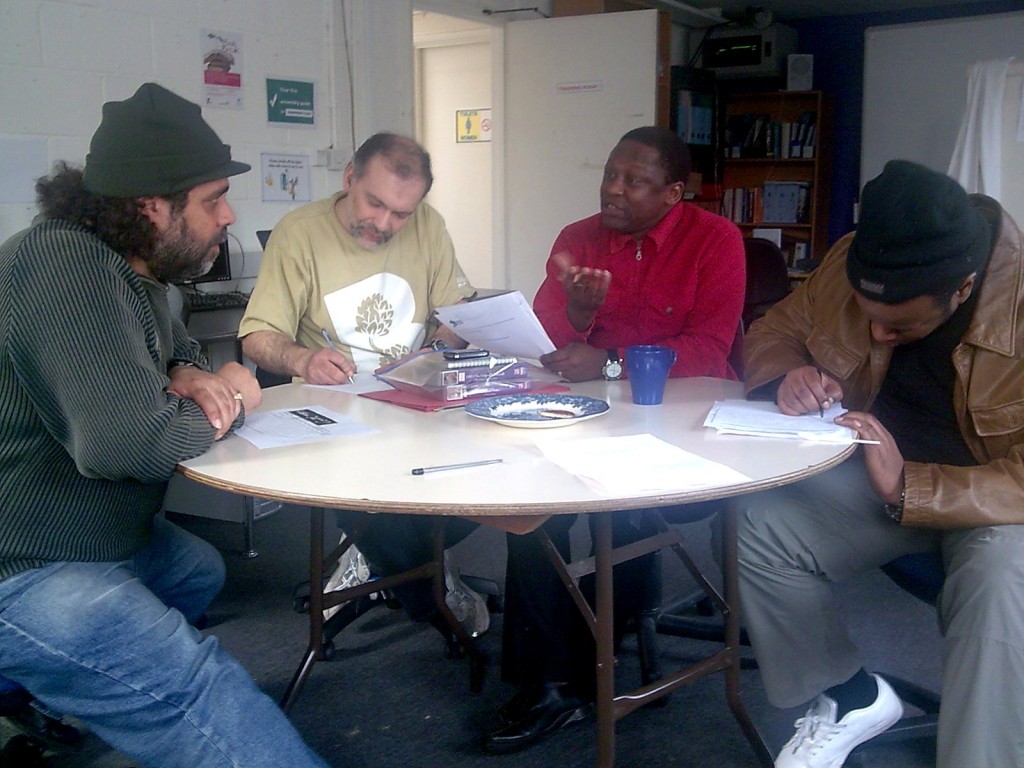 what do you hope to achieve from the laptop course?
To be able to take a computer apart and have enough understanding about that particular area.
How do you intend to become successful?
To open a business for recycling computers and to receive funding from St Mongos and Crises.