This week we have started to get familiar with the basics of audio editing. Getting into multimedia has meant that the participants have had to install lots of different plug-ins and software to get their machines ready. We have used Synaptic Package Manager whenever possible since it is a much friendlier interface, and we have used the terminal whenever we needed to expand the list of repositories.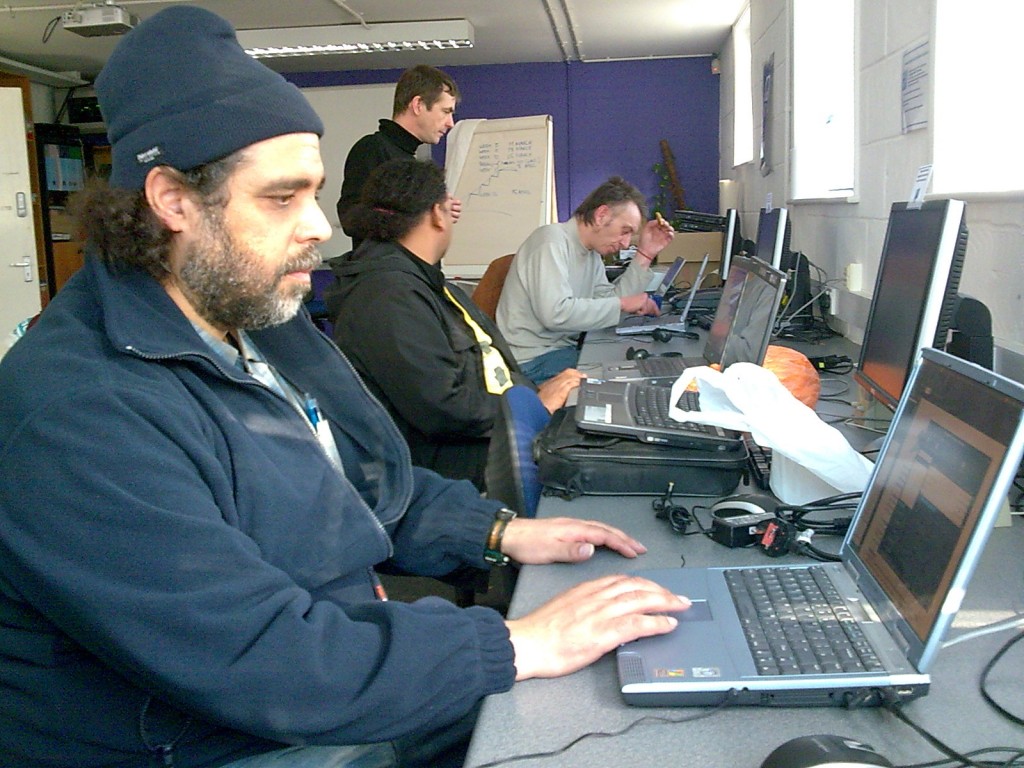 Installing new software always requires a bit of patience but it's a crucial step towards getting a useful multimedia laptop. Furthermore, it is critical that participants learn how to update and expand the capabilities of their machines for the future. Once this more tedious but necessary part of the workshop was done we were able to move towards the fun part: audio editing!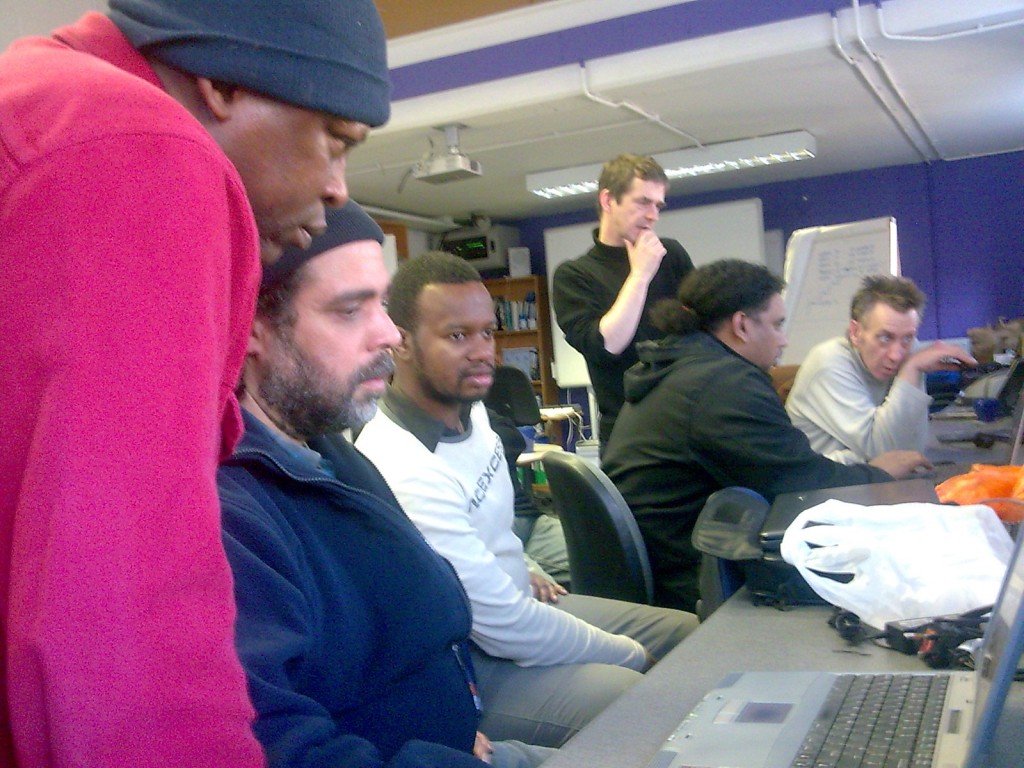 Jake gave us a good introduction to file formats and bit rates and then both him and Olga moved onto showing the participants how to get started with Audacity – a free and open source audio editing software. Some participants went as far as editing in multitrack and using fades to create smooth transitions. Some others were happy with getting familiar with the interface of the software and build enthusiasm for the coming workshop.