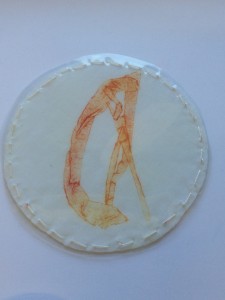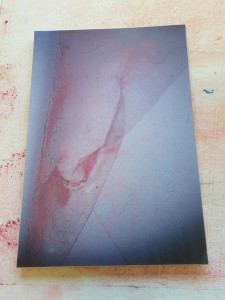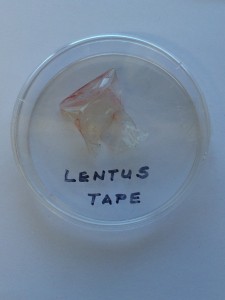 When i got the brief for this project i reflected on past work that i had made, looking at pavements,
the overlooked, the banal. I decided to take this idea further and really 'look and see' things that we take for granted by viewing objects/fragments of fabric, blu tac, thread, paper and selotape through a microscope. I liased with Writtle college science department and was able to take some photos through
a dissecting microscope. From these i created an installation that included photos, original fragments
in petri dishes, collagraphs and monoprints.