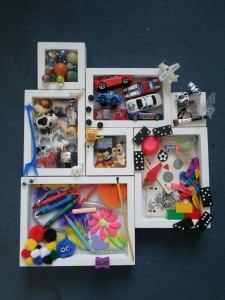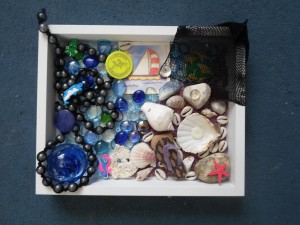 Here are my two assemblages that are based on the
theme of childhood. My assemblages are inspired by
Joseph Cornell and Becki Smith by using boxes to
create their work. I used frames. My first assemblage
is about when you were younger and you came up with
so many ideas of what you wanted to play with/do. I
stuck frames together to create the effect of different
thoughts in your mind. My second collage is a beach.
When I think of my childhood a lot of my memories
are based around trips to the seaside, so I made a
beach feel to my second assemblage.